Monica Tindall
I know I'm not the only one short on time. It seems a common statement wriggling its way into conversations especially around this time of year. "I just don't know how I'm going to squeeze it all in," I've heard many a girlfriend cry (Claire, I hear you) and with the constant pressure to not lose a minute, to live every moment to the max, for fear of missing out (yes, I'm one of the biggest FOMOs around), I appreciate the assistance that Bottega Mediterranea delivers in this field.
Supplying Southern European food and wine products to the top hotels and independent restaurants around the city, Bottega Mediterranea has a quality range of products that are also available to the general public via their deli in Jalan Ceylon, or handily ordered over the phone. Cold cuts and cheeses, fresh and dried pasta, sauces, antipasti, coffee, wine and liquor; a comprehensive range of goods that require little preparation are all just a phone call away and especially convenient for planning gatherings with friends, family or colleagues.
Bottega Mediterranea's deli on Jalan Ceylon is a pleasant setting and fun to have a browse around if you have the time. As I mentioned earlier though, I'm looking for speed and so browse their products online, place an order over the phone and I can collect them later or have them delivered with Uber.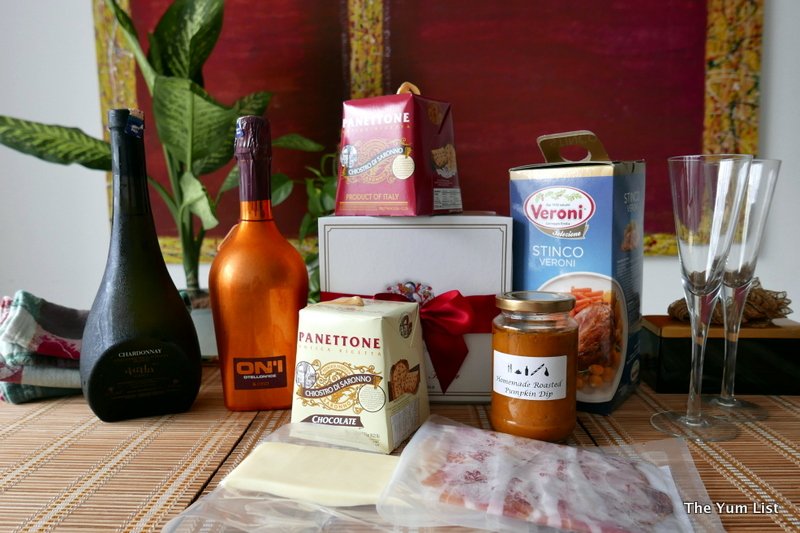 Cold Cuts and Cheeses
The selection of cold cuts and cheeses sliced to order have saved me many a time in preparing party platters. This round I try some Castagnola Ham (RM19.10, 100g) and Asagio Cheese (RM9.52, 100g). Castagnola ham is a typical Italian cured ham from the rear leg of the pig that has been raised, slaughtered and cured in Modena, which is also the land from which traditional balsamic vinegar hails. The name Castagnolo comes from the word "castagna," which means chestnut and gives the name to the ham because they use a particular paste made of chestnuts to cover the ham when curing and ageing it. The ham has been dry-aged for 22 months and has a hint of sweetness reminiscent of the flavour of the nuts. It makes a great inclusion on a charcuterie board accompanied with cheeses and pickles. Asagio is a cow's milk cheese which can range in texture from smooth and soft to hard and crumbly. This one is a younger version, mild and milky.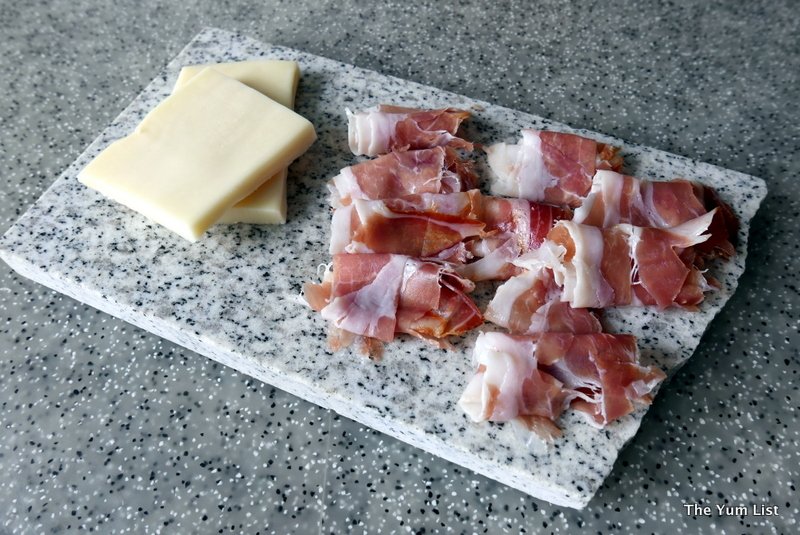 Dips
A Roasted Pumpkin Dip (RM21.20) is one of the goodies the Bottega Mediterranea team make in-house. Used as a dip for crudités or as filling for a bread bowl warmed gently in the oven, I see multiple possibilities for this recipe. Given more time I might try it out as a base spread on crostini with various toppings, or even give it a swirl through pasta as a sauce. The expert, chef Riccardo and owner of Bottega Mediterranea, however, suggests if you want to get a bit fancier that you could mix it with some ricotta cheese, Parmigiano Reggiano, a couple of egg yolks and chopped chives to make a great filling to stuff chicken breast.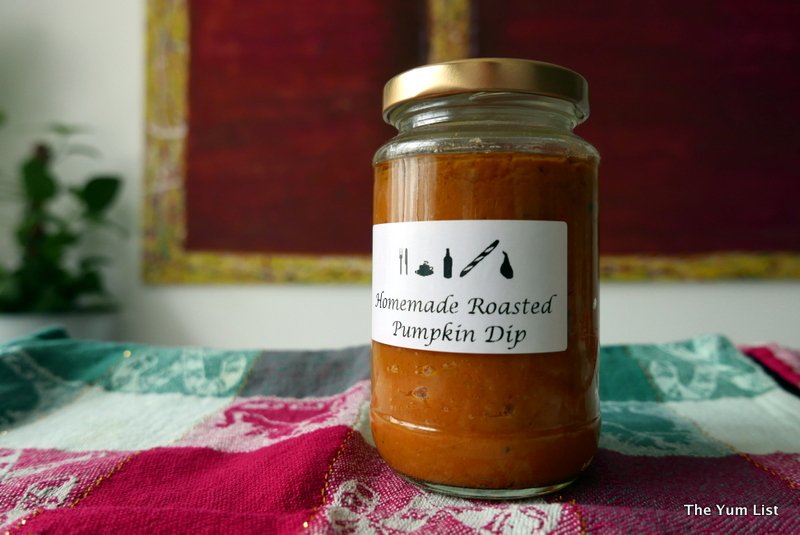 Something More Hearty
Goodness knows that home-cooked meals are a luxury for me these days and Bottega Mediterranea even provides assistance with this too. While it's not the same as doing it myself from scratch, the Stinco Veroni (RM95.40), a braised pork shank that has been vacuum packed, only needs to be placed in the oven for 20 – 25 minutes and it's done! Accompanied by some roasted veggies, it's a complete meal feeding four. I've read too that it's great used to make pulled pork baguettes; I'll try those next round.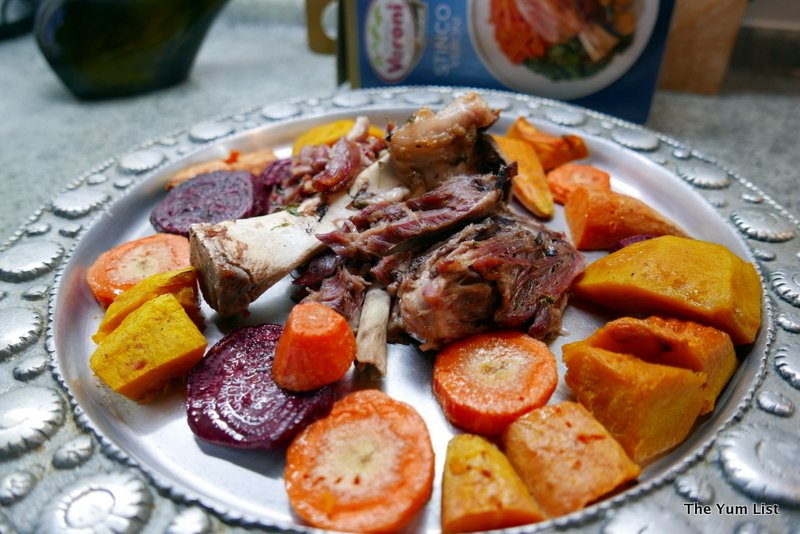 Something Sweet
Getting into the Christmas spirit, Bottega Mediterranea has a range of panettone in multiple sizes and flavours. These Italian fluffy sweet breads are an effortless way to end a meal and go well with hot chocolate, mulled or sweet wine. I use a larger one, Panettone con Crema de Balsamico (RM120), for Christmas dinner with friends and take a few of the smaller sizes, Panettone Original and Chocolate (RM17) as gifts for colleagues.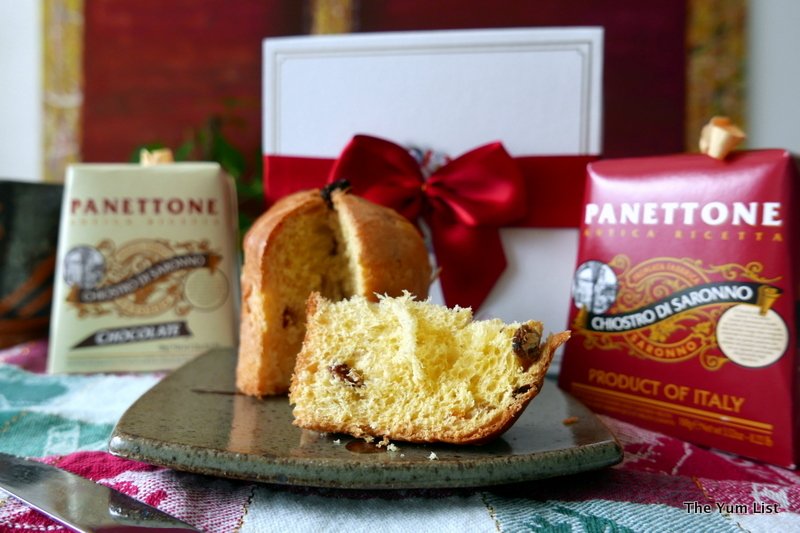 Wine at Bottega Mediterranea
The shelves of Bottega Mediterranea are lined with Italian wines and liquors. We're lucky to try two new items, which not only look appealing visually but taste good too.
The first, presented in a glamorous gold bottle, I use as an aperitif. Ceci Lambrusco On'ice (RM125.10) is a semi-dry sparkling red wine. It's a fabulous colour in the glass fitting the season adeptly. Best served terrifically cold, I chill it in the freezer until we're ready to drink. The label even suggests adding an ice cube to the glass, but I prefer the wine undiluted so think the freezer is a better option. It's very easy drinking with lots of berries in the mouth and a round, smooth finish. Our cold cuts and cheeses are excellent matches, but this wine feels versatile and I bet if we had another bottle it would too go well with the rest of the meal.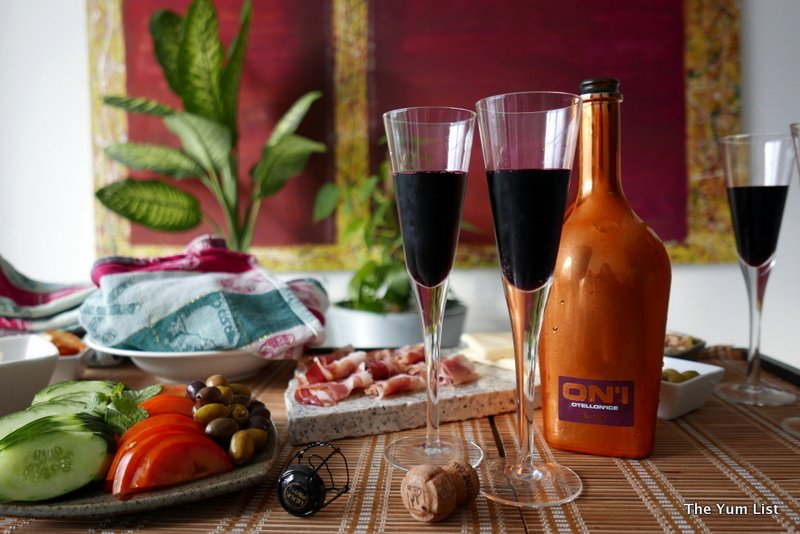 The second wine, Ceci Decanta Chardonnay (RM114.50), comes in a gravity-defying bottle. Designed to act as a decanter when tilted on its side, the form aerates the contents without the need to transfer to another receptacle. The chardonnay itself is pale yellow in colour with herbs and summer fruits on the nose. Its savoury character and freshness would do well with light seafood dishes such as scallops or oysters. It does well with our spread of semi-hard cheeses and vegetable mezze too.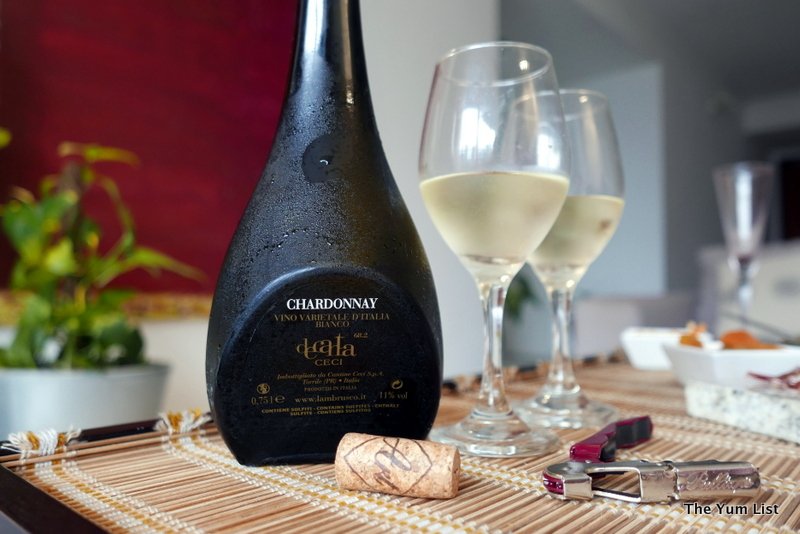 Thank you, Bottega Mediterranea for simplifying the silly season for me and enabling me to savour every single minute.
Reasons to order: an extensive range of quality Italian products, which can be ordered over the phone, making festive planning a breeze.
Bottega Mediterranea
1 Jalan Ceylon
Bukit Bintang
50200 Kuala Lumpur
Malaysia
+60 3-2070 4222
www.bottega.my
*Items can be picked up directly from the deli. You can order in advance over the phone so that you can just run through and collect without having to wait, or make use of Uber to deliver the goods to you.
Opening hours (Deli & Cafe)
Monday-Saturday: 10am-8pm
Closed: Sunday and selected PH
Orders can be made:
1) Phone: +6 03 2070 4222
2) WhatsApp: +6 0 17616 7621
3) Fax: +6 03 2070 4223
4) Email: [email protected] / [email protected]
5) Order Form on the website
When you do have more time relax, or you might even decide to just go out instead of staying in, Bottega Mediterranea's Sip and Savour Saturdays are one of the most fun weekend events we've attended in KL.