Monica Tindall
I'd be hard-pressed to imagine a nicer location to partake in the age-old tradition of afternoon tea than that of the lobby of the InterContinental Samui Baan Talin Ngam Resort. Facing west with 270-degree views along the coastline and out to the Gulf of Thailand, the lobby is ideally positioned to catch the afternoon sun as it casts a golden glow across the sea before bidding its final farewell and dipping beneath the horizon. At any time of year, it's a prime spot to appreciate the beauty of Koh Samui but made even more magical over the festive season with a Traditional (THB1350++) or Sparkling (THB2350++) Christmas Afternoon Tea Set to celebrate Christmas in Koh Samui.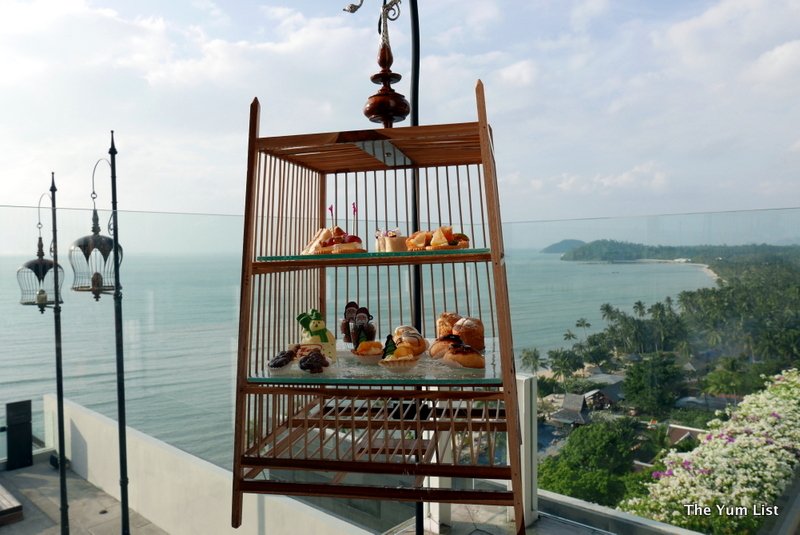 Christmas in Koh Samui
Solid wood chairs and coffee tables spread across the Serene Lobby Bar positioned so that guests capture the best of the views while maintaining a sense of intimacy. A giant Christmas tree centres the space and open walls and high-ceilings encourage a natural draft, bringing pleasant temperatures and the delightful fresh scent of the lush floral landscaping flourishing in the resort.
Hung from a stand in a birdcage (paying homage to the Thai tradition of keeping birds for their beauty and song for competitions) the Christmas Afternoon Tea features a tray of savouries and a tray of sweets. Each is carefully crafted with the festive theme in mind but not overly so, keeping it classy, not kitschy.
We begin with the savouries: fresh salmon with caviar and dill whipped cream; star layers of avocado and crab mini sandwiches; Parma ham wrapping asparagus and truffle cream; and seared tuna on a seaweed salad dressed with balsamic. Every bite is fresh, clearly made on the spot to order, and each presents enough variety to keep both hubby and I happy.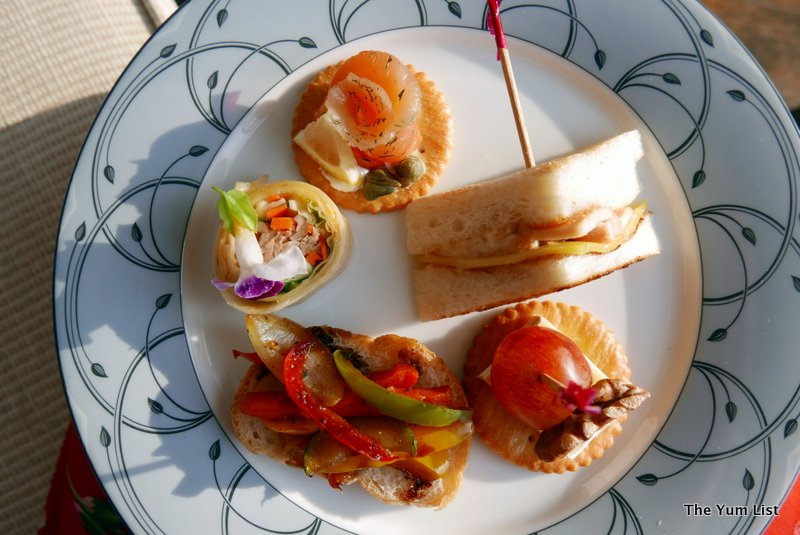 The sweets are where things start to look Christmassy with Santa-shaped white chocolate statues and dark chocolate stockings. Mini hazelnut tiramisu, mini strawberry mille-feuille and macaroons complete the dessert section, along with, of course, some warm scones, clotted cream and jam.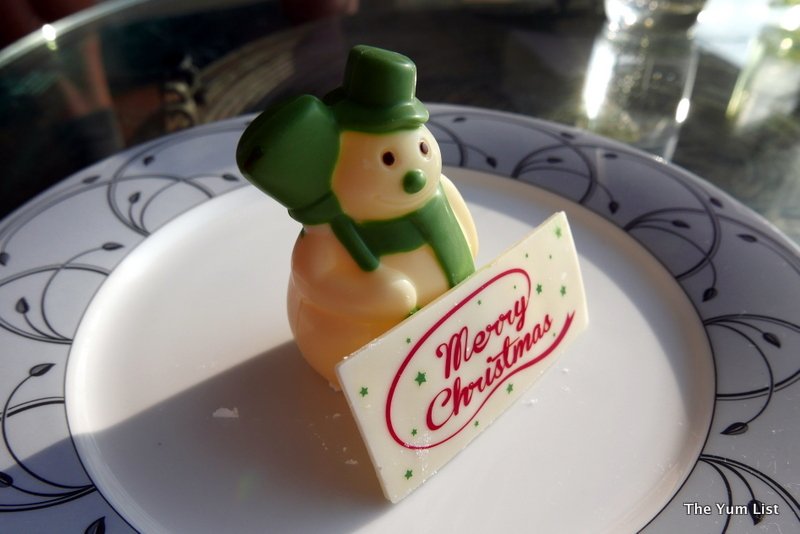 Premium TWG tea or coffee is included in the order for two people, and a mini bottle (200ml) of Moet Chandon adds even more festive cheer to the Sparkling set.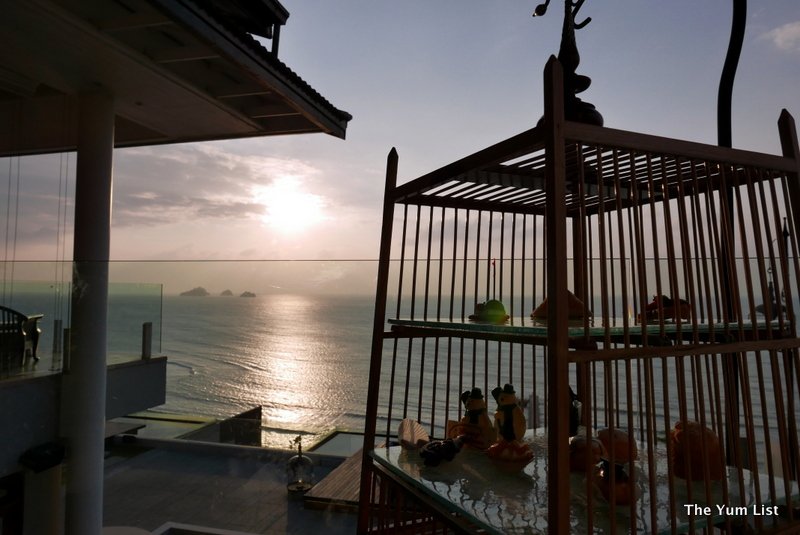 Christmas in Koh Samui – More Options
Executive Chef Gilbert Nero and his team have created a whole host of special dinners and celebratory events for Christmas and New Year. If you're in Koh Samui over the festive season it's well worth checking out some of their offerings listed below.
Reasons to visit: stunning views, gracious service, some great festive offerings.
Christmas in Koh Samui at Serene Lobby Bar
InterContinental Samui Baan Talin Ngam Resort
295 Moo 3 Taling Ngam Beach
Surat Thani
Koh Samui 84140
Thailand
+66 77 429100
samui.intercontinental.com