Words: Patricia Podorsek  Photos: Monica Tindall
The newly renovated Nerovivo sits only about a hundred meters from the bump and grind of the lively Changkat, but it may as well be a universe away. Walk up Bukit Ceylon, past the embrace of tall apartment buildings, and find the tranquil oasis of this well-regarded Italian eatery.
A breeze winnows through the outdoor patio keeping guests cool despite the tropical evening. A cozy corner for drinks sits under the trees, perfect for a post-work aperitif. Inside, colorful art meets crisp white tablecloths for a style that is artsy and casual, but lets you know that you are in a place that is serious about food and dining.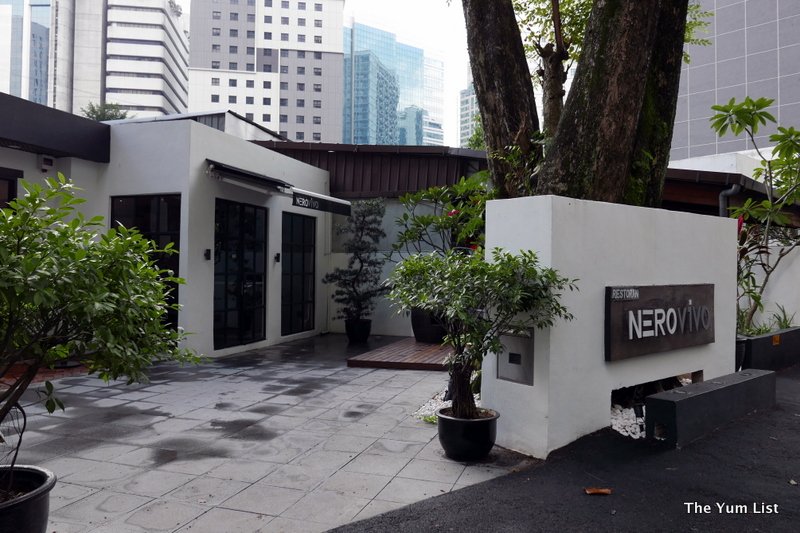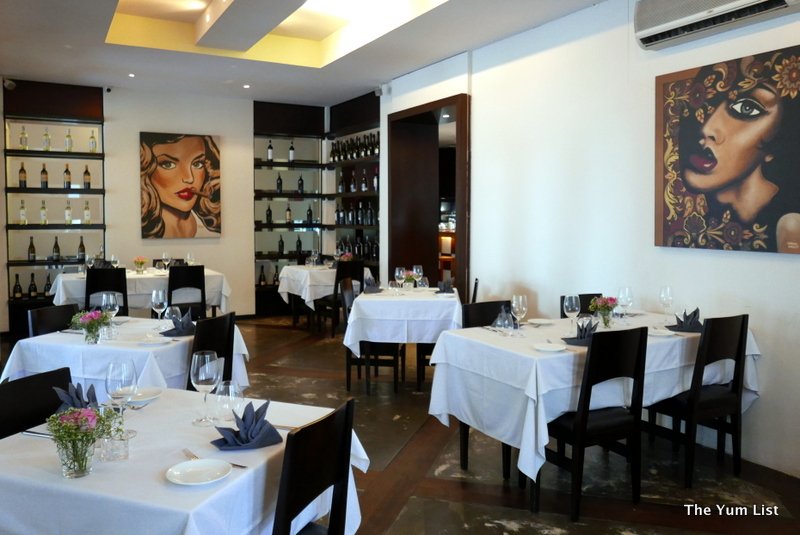 It was our good fortune to meet the new leadership team, Manager Simona and Chef Claudio, overseeing the opening since renovations were completed just one month ago. The Chef's new menu remains Italian at its heart, but breathes with more contemporary lungs, with influence from other parts of the continent.
Getting Started at Nerovivo
Our first inkling of Chef Claudio's style arrived with his Amuse Bouche: Duck and chicken liver mousse served on celeriac chips. Super smooth meets crisp and flaky in this tasty little bite to waken the palate. I'm noticing an attention to texture as well as flavors.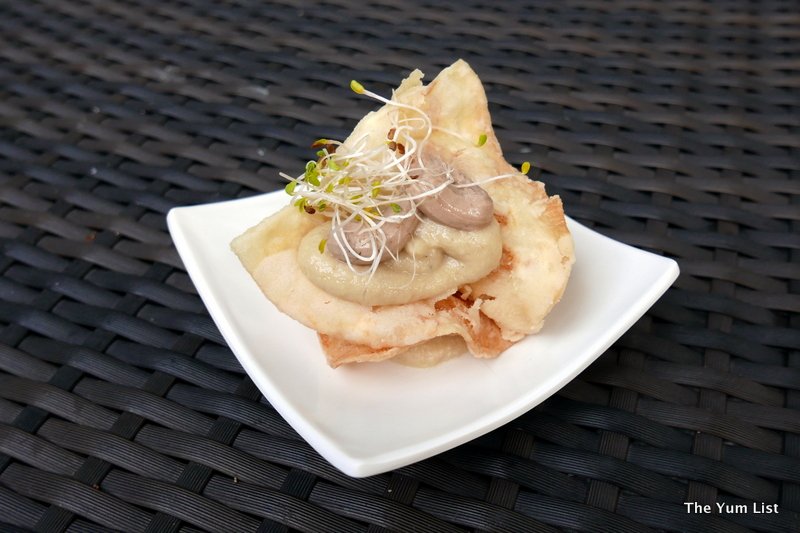 Another member of the new team is Mixologist Paul, who quickly whipped up a colorful Il Donatore (RM38) to welcome us, giving as much refreshment as its name suggests. Freshly squeezed orange juice is blended with gin, Aperol and sweet lime to offer a light, cool kiss to our palates. Another bit of bright color arrived with Sunshine (RM38), paler in color but equal in refreshment. Whiskey is shaken with Southern Comfort and lemon for twist on the classic whiskey sour.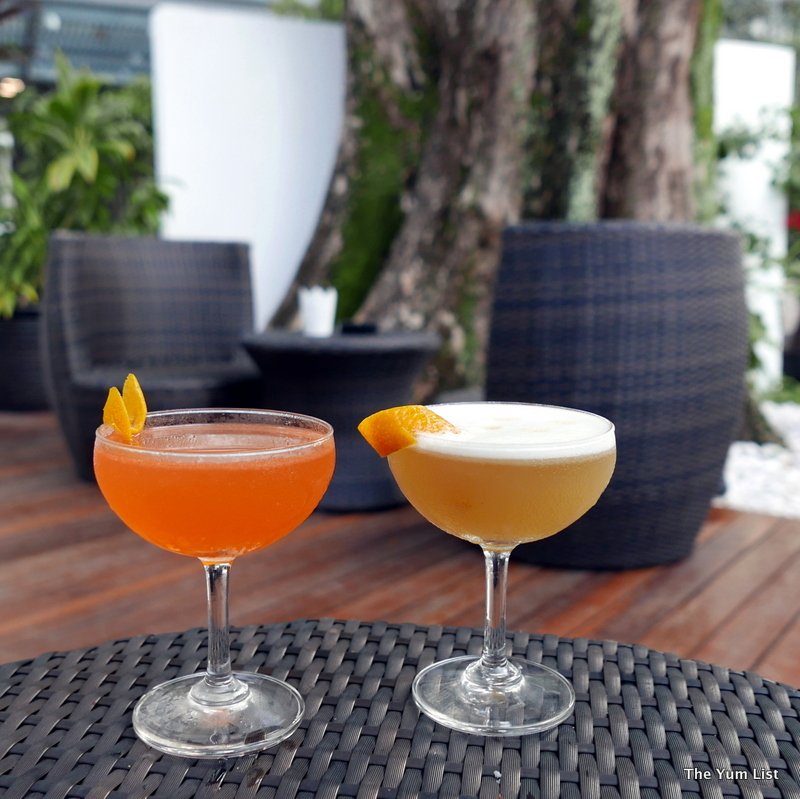 Off the starter menu, we sampled the Beef Tartare (RM51), grass-fed Australian beef enhanced by the tang of capers and the edge of spring onions. Served with ground pistachios, parmesan mousse, and raw egg, we get complexity in the flavors, but again attention to texture. This is a chef who thinks deeply about both taste and feel.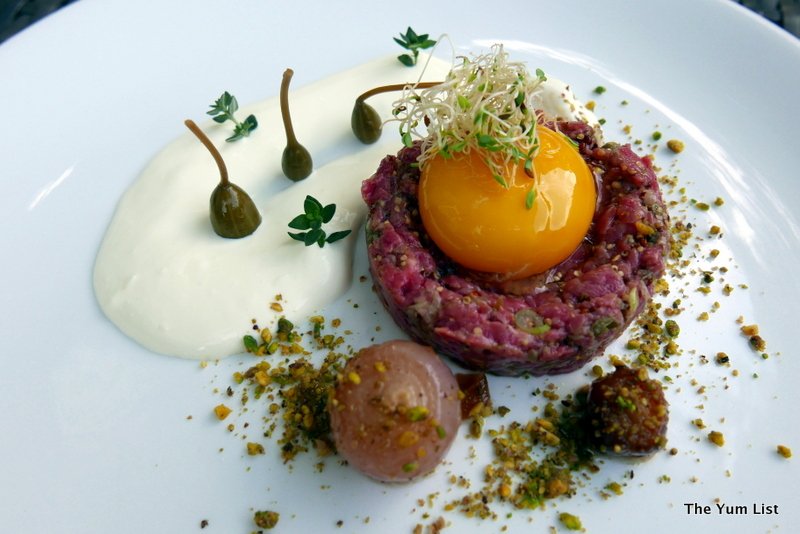 Some More Cocktails
Paul's next treat from the bar was the Hang-out (RM38), amber Cognac softened by cherry brandy and a little cinnamon sugar. Presented with a little block of whole spices on top, this drink is a new warp on an Old Fashioned.
Making its debut, Lady in Purple (RM38) will arrive on the next cocktail menu. Here Paul shows his versatility. Homemade spiced liqueur and bitters are mixed with the classic gin and tonic for cool spice with a little rub at the finish.
Naked Lady (RM38) rounds out the rainbow of cocktails. Basil-infused vodka is blended with Midori, lime juice and sugar to become the green hue on the arc. Both herbally and fruity, this is a very fresh cocktail. Nerovivo also boasts a choice selection of Italian wines for those who prefer their beverage in grape form.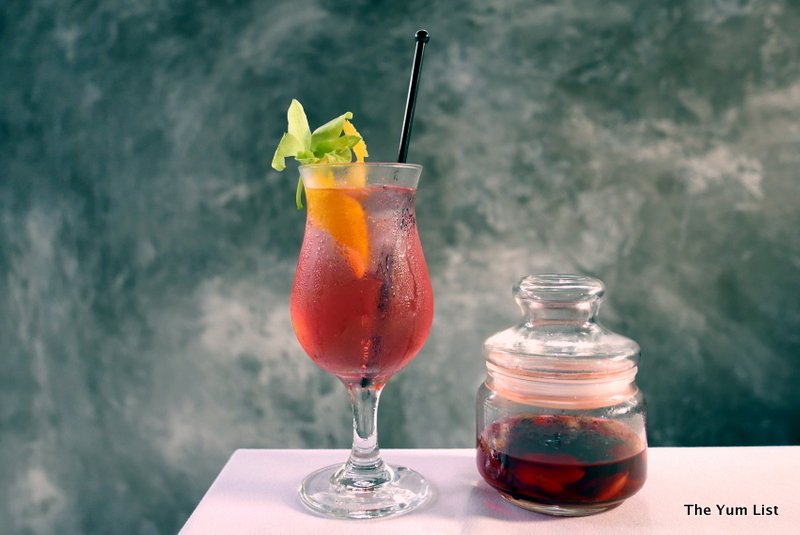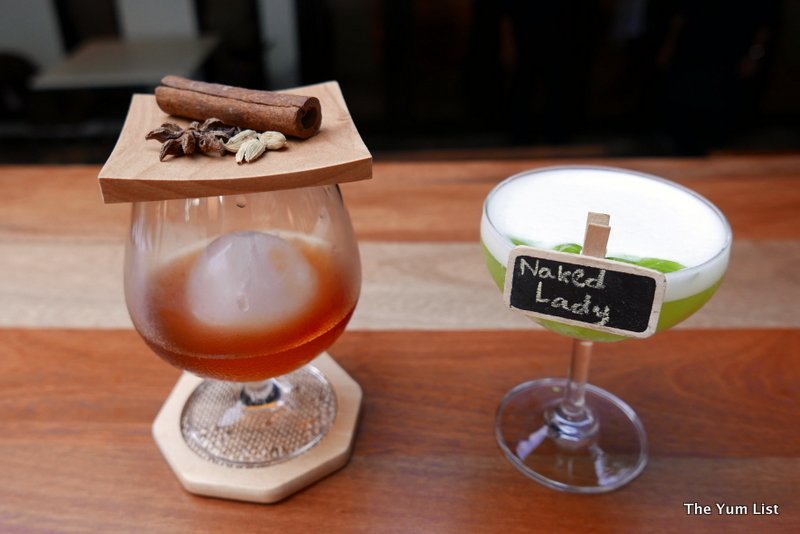 Mains at Nerovivo
Off the pasta menu, the Seafood Garden Risotto (RM68) delivers meaty morsels of mussels, octopi, clams, prawns, fish and colorful veggies atop rice drenched in a light squid ink sauce. A well-balanced dish, it's best to mix it all up for maximum flavor.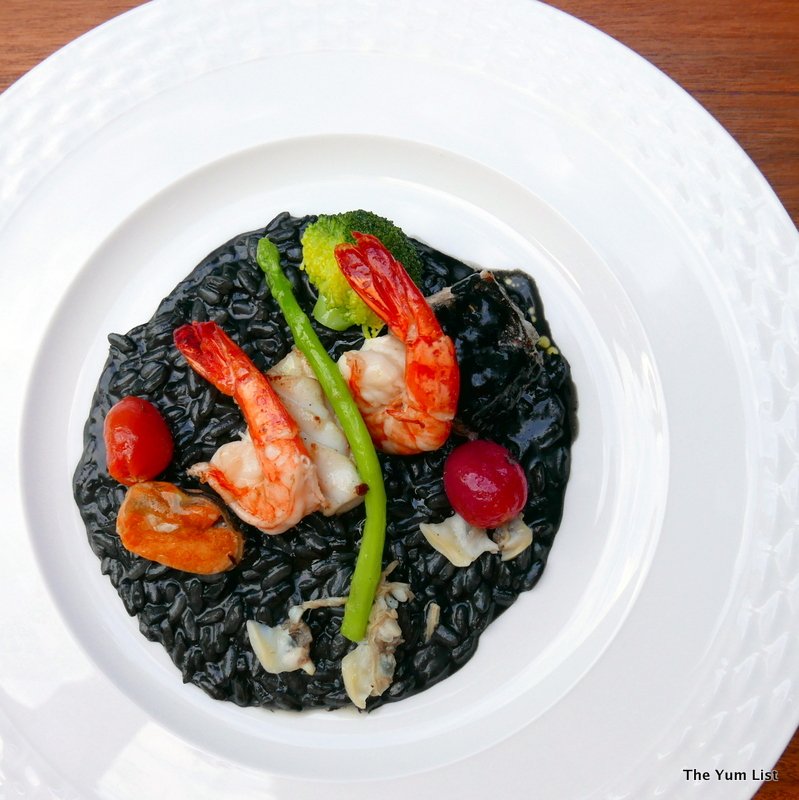 Warming up the corner of the patio is the enticing flame of a wood-fired brick oven. How could we possibly leave without trying a pie? Rustic in presentation, the Margherita Pizza (RM39) appears to be a very simple creation with only slices of fresh mozzarella laid on top of tomato sauce. This line of thinking is highly deceptive. The key, apparently, is in the dough. A specialty pizza baker adds only a little yeast to the flour and leaves it to rise overnight. Large leaves of fresh basil and a drizzle of olive oil crown the slightly sour rise of the crust. One of the best pizzas in town, if you ask me.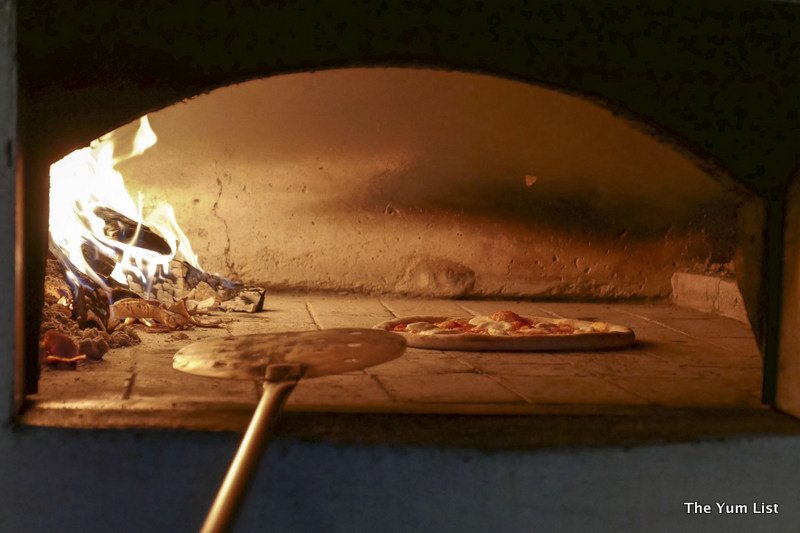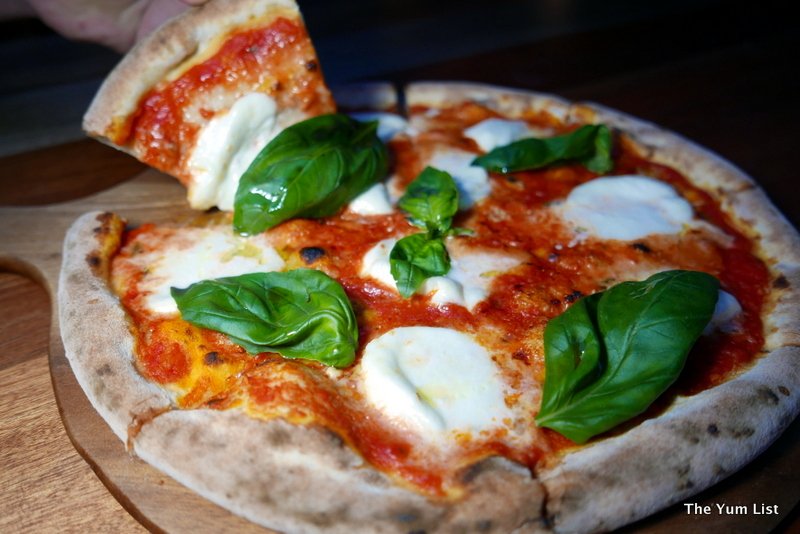 Continuing his foray into texture and flavor, Chef Claudio's Salmon (RM90) off the mains menu marries the fish's crispy skin and flaky interior with lemon paste, crunchy prawns and a sweet potato mash. In this dish, sea and earth come together under a canopy of citrus. Delicious.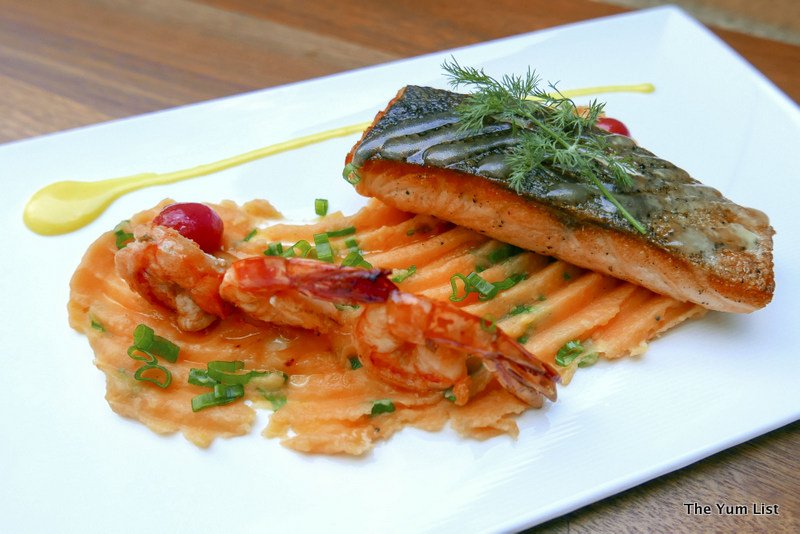 Dessert at Nerovivo
For those who know me, you know that dark chocolate is my kryptonite. The Nero Cake (RM45), seventy-percent cocoa sponge cake overlaid with mousse of the same density is enough to bring any chocolate lover to her knees. Add chocolate glaze and intense raspberry ice cream, and there is little hope of ever standing again. I could have made a bed out of it.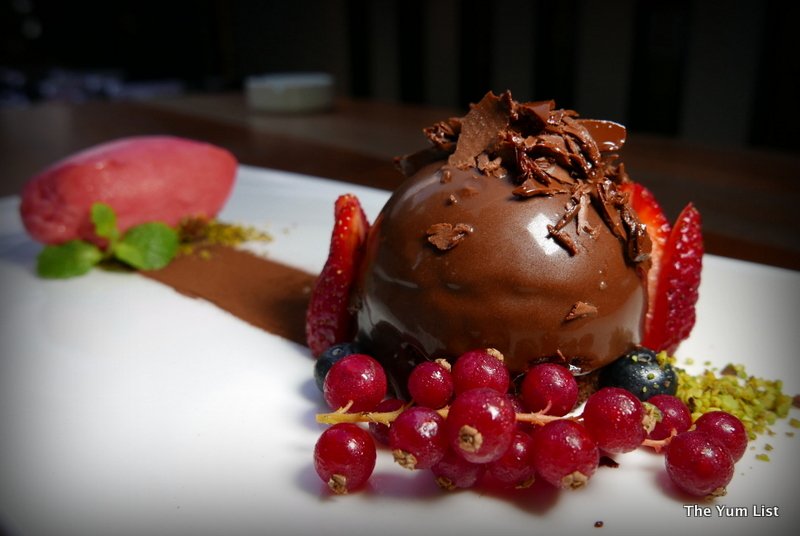 Instead, we made a night of it! With its convenient location, Nerovivo is a terrific place to satisfy your foodie needs before embarking on an evening of other indulgences right down the road. Or, you might just prefer the respite it provides from the frantic pace of the city. Either way, you win.
Nerovivo is open daily from 6:00 p.m. – 11:30 p.m daily, including Christmas Day, which will feature a special holiday menu.
Reasons to visit: An oasis of high-quality contemporary Italian food just steps from the bustle of Changkat.
Nerovivo
Italian Restaurant
3A Jalan Ceylon
50200 Kuala Lumpur
Malaysia
+603-2070 3120
[email protected]
www.nerovivo.com