Words: Patricia Podorsek   Photos: Monica Tindall
Trendy TREC KL remains a lively destination for eateries and entertainment near the city centre. And Supperclub KL, one of the original tenants of TREC KL, continues to keep the bar high for fine dining French cuisine. Chef Romain Fabre, experienced in Michelin-starred restaurants in France and Switzerland, recently unveiled an eight-course Degustation Menu. We were eager to give it a try.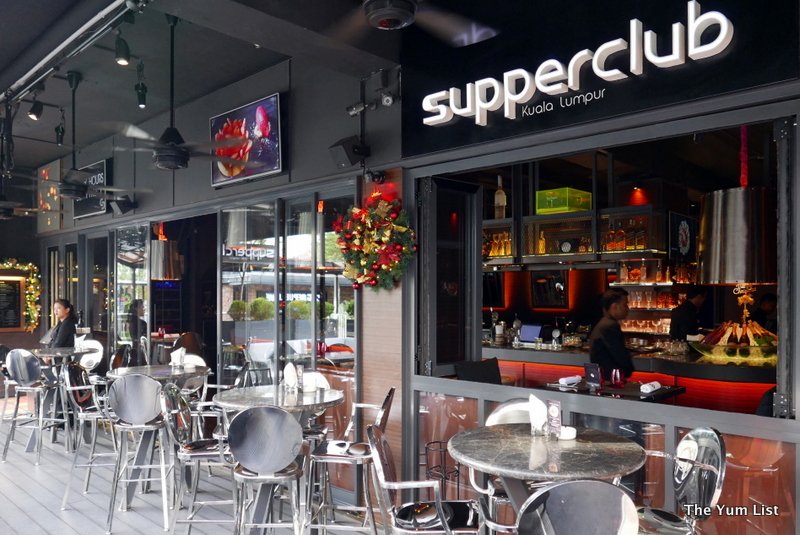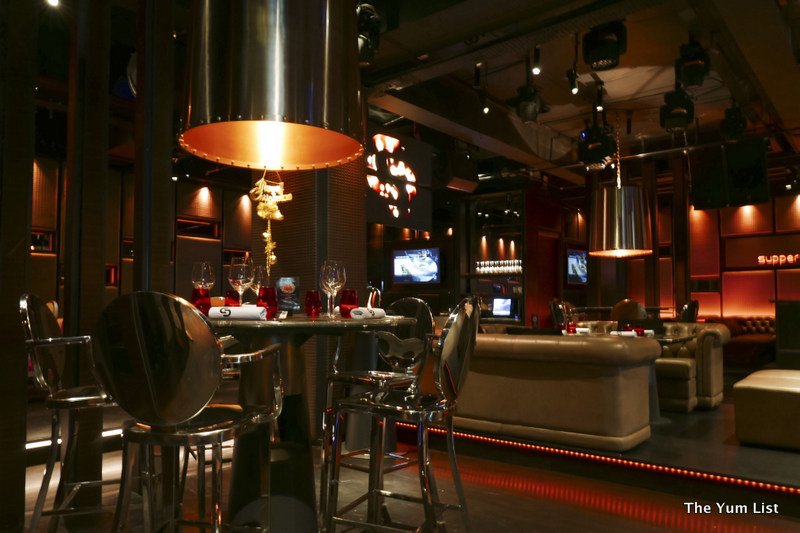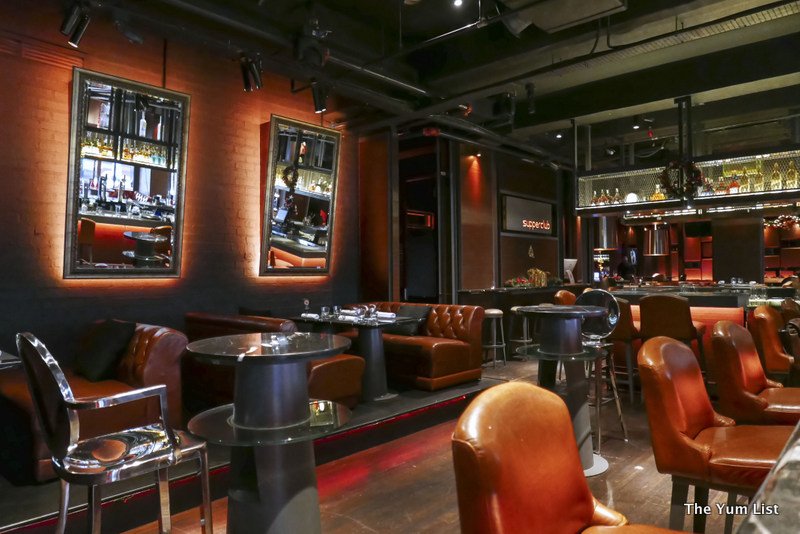 With a pleasant evening enticing us, we opt to sit outside in one of the comfortable booths along the main thoroughfare, good for both fresh air and fresh people-watching! The interior is more intimate, a classy space with soft lighting for a cozier meal with friends. Later the same space opens into a hopping nightclub.
As if to broadcast the creativity and love of food built into this menu, the Amuse Bouche transmits not one, not two, but THREE amazing bites onto one plate to whet the appetite. The first is a strip of delicately baked filo topped with a zesty relish of onion and anchovy. The second is an extravagant cylinder of steak tartare crowned with caviar. The last is earthy mushroom veloute, velvet and cream in a simple glass. If these are the airwaves Chef Romain is playing, I am listening!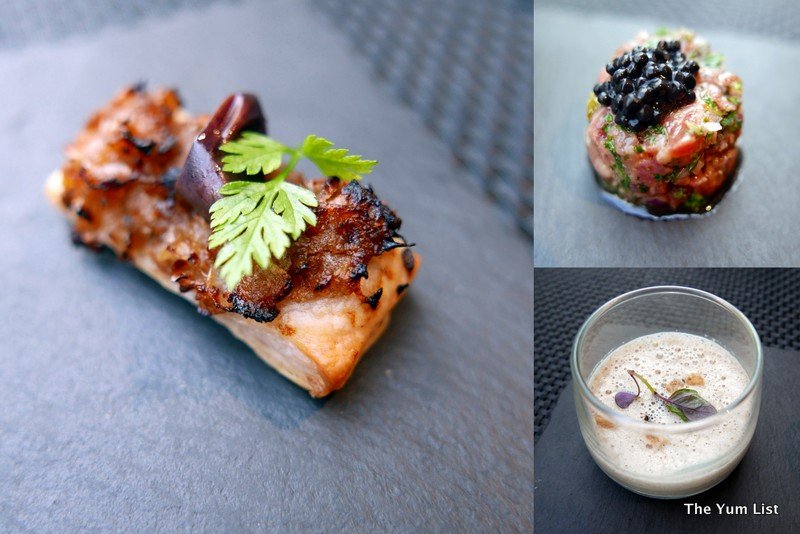 Known to enjoy my share of cocktails, I am delighted to learn that the second course, La Truffe, is liquid. Designed by the chef, this infusion sings with the harmony of a well-built consomme. The textured layers of basil, gin, and truffles create a drink that is super aromatic, beautifully cool and crisp going down.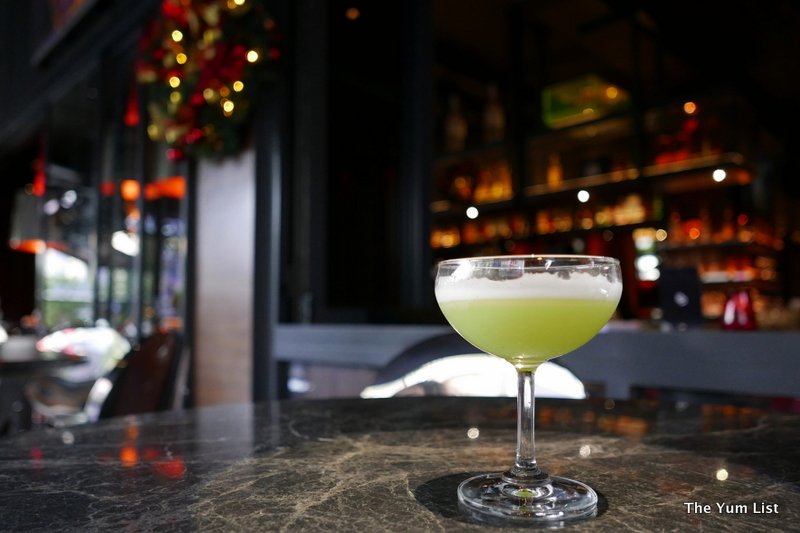 Creativity strikes again with course three, Tartare et Carpaccio. On one end of the colorfully assembled plate lies tartare of maguro tuna fused together with homemade spicy mayo that lingers with heat as bright as the roe that adorns it. On the other end, thin slices of raw scallops and salmon are dressed in layers of sour soy, crispy bits of garlic, and parsley. Like the amuse bouche, this two-part artistic offering speaks of overflow in the passion department. There is just so much good food to share!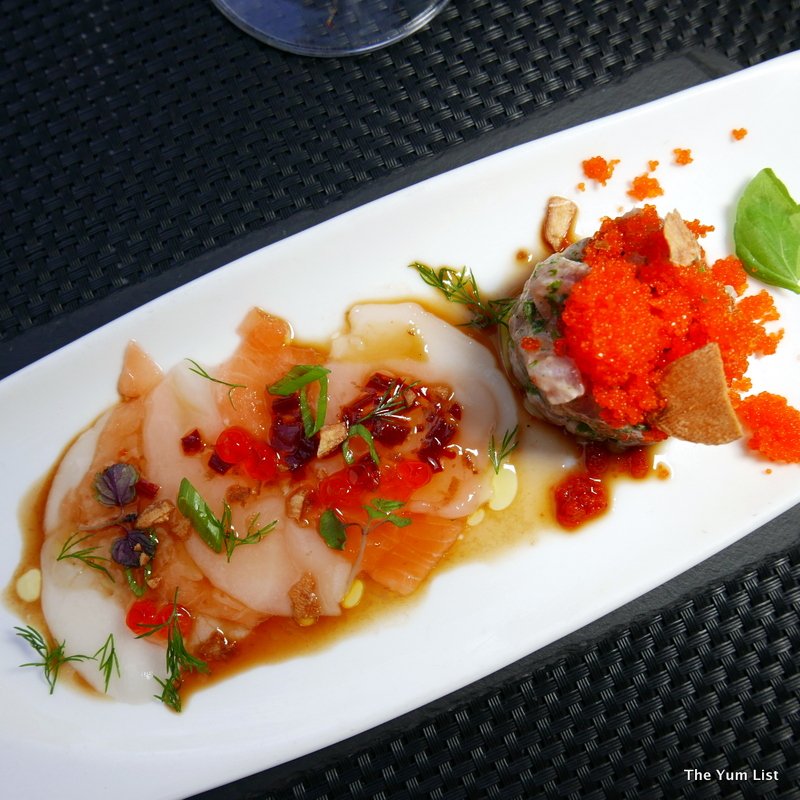 With seafood as the mainstay of the early courses, we are interested in a companionable bottle of white wine. The house manager suggests a bottle of Pascal Jolivet sauvignon blanc, fresh and fruity from the Loire Valley. Supperclub KL offers an impressive selection of French wines to match the depth of the cuisine.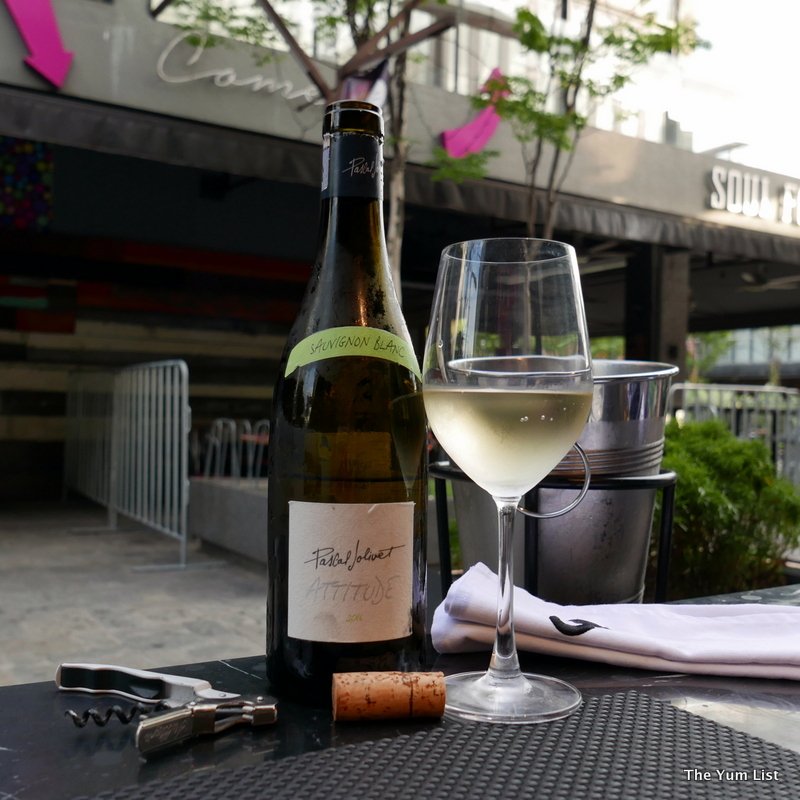 The Huitre Pochee, course number four, delivers a tropical twist to the French classic. Rather than wine and heavy cream, a single Fine de Claire oyster comes draped in lime and coconut milk foam, with touches of fresh cucumber and mint. A sash of avruga caviar adds color and an extra kiss from the sea. Served in a martini glass, this "drink" goes down as smoothly as a wave across the sand.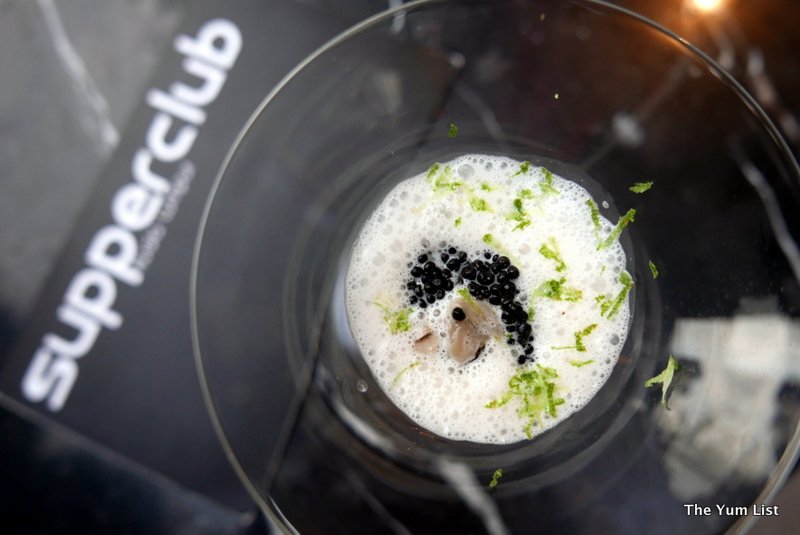 Colors and flavors are well-considered again with course five, the Gyoza de Langoustine et Oursin. The homemade dumpling wraps humble dough around the natural splendor of urchin and langostino, sufficiently flavorful in their own right to eschew a lot of additional ingredients. The gyoza is crossed by a single bay prawn and then immersed in a clear consomme. Deceptively simple in composition, the mastery lies in allowing each ingredient to hold its own flavor with integrity. The consomme pulls it all together in rich tones of seafood and lemongrass.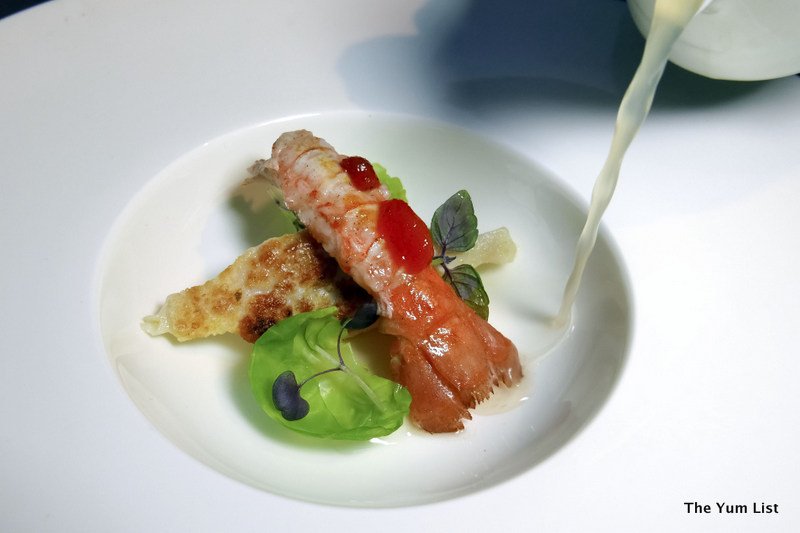 St Jacques Rotie, our next stop, lays a single roasted Hokkaido scallop on a bed of chestnut and celeriac puree and blankets it all with lobster bisque foam. With a side of pickled mushroom, this dish marries earth and sea in subtly sweet array. Fabulous.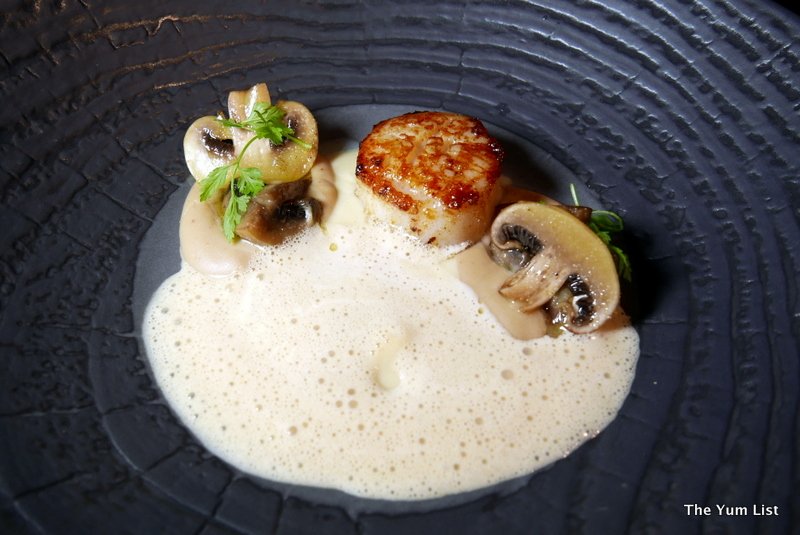 For the main, we are offered a choice of lamb or beef. At the chef's recommendation, we opt for the Agneau Sous Vide over the Boeuf Rossini. The sous-vide prepared and roasted lamb rack is just as spectacular as he says it will be. A perfect medium rare, the meat is tender and juicy, especially when enhanced by a robust jus gras. Alongside, artichoke puree and long shavings of fried garlic add texture and undertones to brighten the meat.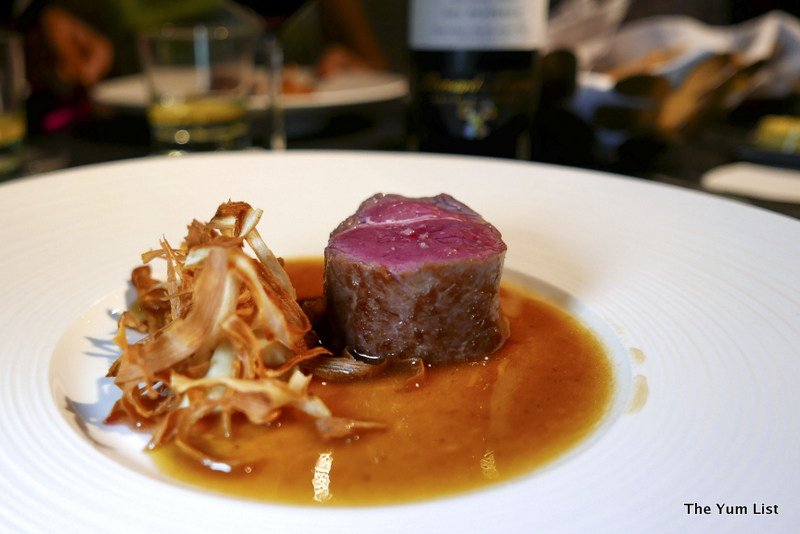 We switch to red with the mains and again bump up against a nice collection of French wines. We settle on a 2009 Chateau les Grands Chenes Medoc that is rich with tones of ripe plum, cherries and a hint of chocolate. With a little aeration, it is a beautiful complement to the lamb.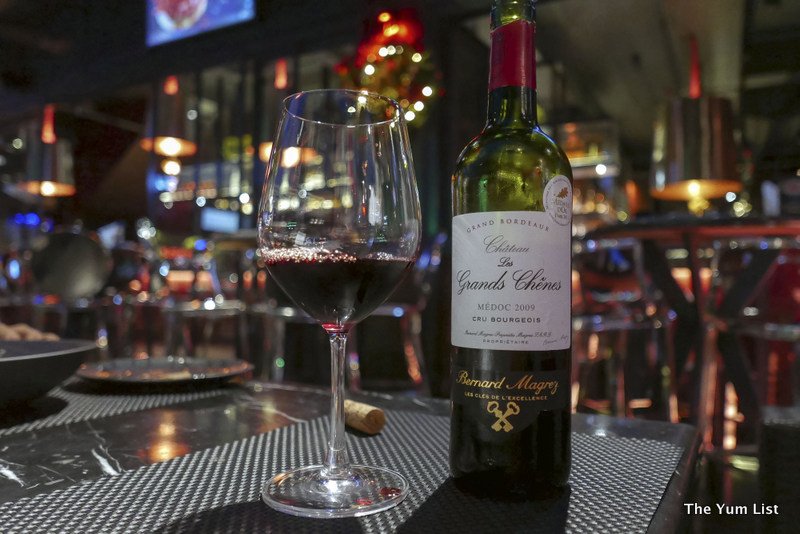 The last course is a choice between pastry or a selection of French cheeses. We are lucky to get a tasting of both. Le Millefeuille layers crispy brick leaf pastry with vanilla-spiked light cream then drizzles the stack with salted caramel. The slightly burnt flavor of the caramel makes the dessert.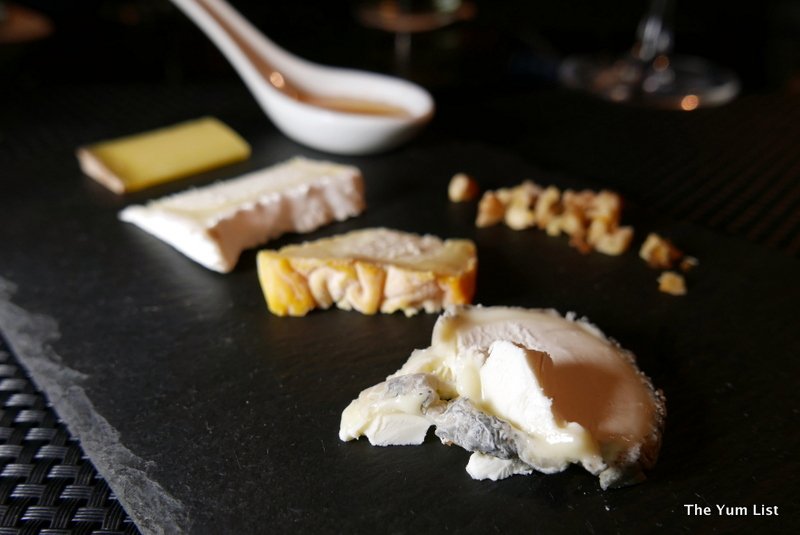 The cheese plate is a nice mix of soft and hard, cow's milk and goat's, all imported from France. Smoothest is the Sainte Maure de Tourraine, a little salty on the finish, but well-complemented by Supperclub's rustic bread. The well-washed Langres bears a creamy center inside its rind that's a little fruity. Chaource is creamy with a bit of crumble, adding a more buttery flavor to its companions. The fourth, Comte, is the harder cheese that brings nuttiness to the plate.
While the menu may read 8-course degustation menu, we've drifted contentedly on the abundant raft of creativity and skill of Chef Romain's kitchen that moves beyond a list of eight entries on the paper. Plates overflow with ideas and passion, and we get to enjoy the benefits.
Reservations are requested to enjoy the new Degustation Menu, for a minimum of two persons. The six-course option will set you back RM268++, the eight-course meal RM348++. A special five-course Christmas menu is planned for the 24th and 25th, priced at a reasonable RM168++. Supperclub KL is open daily from 5:00 pm until 3:00 am.
Reasons to visit: For those who love food, the creativity and obvious passion in Chef Romain's new degustation menu is a winner.