Monica Tindall
Eka Roots, Hair and Scalp Wellness, in Bangsar is my go-to salon for a team that works hard to source products with minimal harmful chemicals and organic ingredients where possible. They're known for their "breathable" salon – because there's no smell of ammonia or chemicals. So, when I seek some help for my uncared for frizz, they have just the solution: Argila, a hair-straightening system that is free of formaldehyde.
Formaldehyde in Hair Straightening Products
Formaldehyde (!) you say? That nasty stuff associated with birth defects and cancer? They put that in hair products?!
Hair smoothing products such as keratin treatments have become popular here in Malaysia with many salons offering a variety of brand names to do the job. What most don't realize, however, is that a great number of these produce formaldehyde upon contact with heat.
Popular brands advertise their products as "formaldehyde-free," which is misleading. While formaldehyde is not listed as an ingredient, many do contain methylene glycol, which can be manufactured by dissolving formaldehyde in water. Formaldehyde is a gas at room temperature and when it comes in contact with water it can form methylene glycol and vice versa. The reaction between formaldehyde and water is reversible, so the methylene glycol in these products will produce formaldehyde. The reverse reaction is promoted by heat… Hello! Hairdryers and straightening irons! In simple terms, if you want to avoid exposure to formaldehyde, you should also avoid products with methylene glycol. Don't take the claim of "formaldehyde-free" as the truth. Do look closely at the label.
Argila Amazonia – a Formaldehyde- Free (and Methylene Glycol-Free) Hair Straightening Alternative
White Argila Clay and Murumuru Oil are the key ingredients in Argila Amazonia's hair-straightening system. Using natural minerals and oil from the murumuru seed the product nourishes the hair and leaves it smooth and soft, lasting up to four months with proper home care post-treatment.
Not only are all Argila Amazonia products free of formaldehyde, parabens, ammonia and dyes, the ingredients are also sourced sustainably. Argila Amazonia has partnerships with indigenous people's cooperatives, no products are tested on animals and there are no genetically modified ingredients either. You can find more details on Argila Amazonia here. http://www.argilabeauty.com.br/?lang=en
Formaldehyde-Free Hair-Straightening at Eka Roots, Hair and Roots Wellness
Ready to be de-frizzed, I set out for my appointment on a Friday after work. Eka Roots is a place that feels more like a home than a business. Indeed, it's located in a bungalow on Jalan Maarof and the entrance lobby is set up with lounge chairs, a coffee table and plants – just like a living room. There's even free Wi-Fi.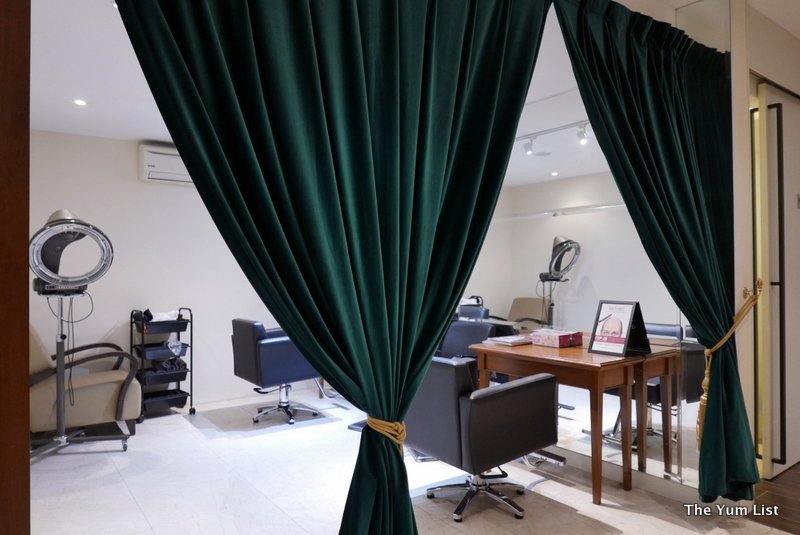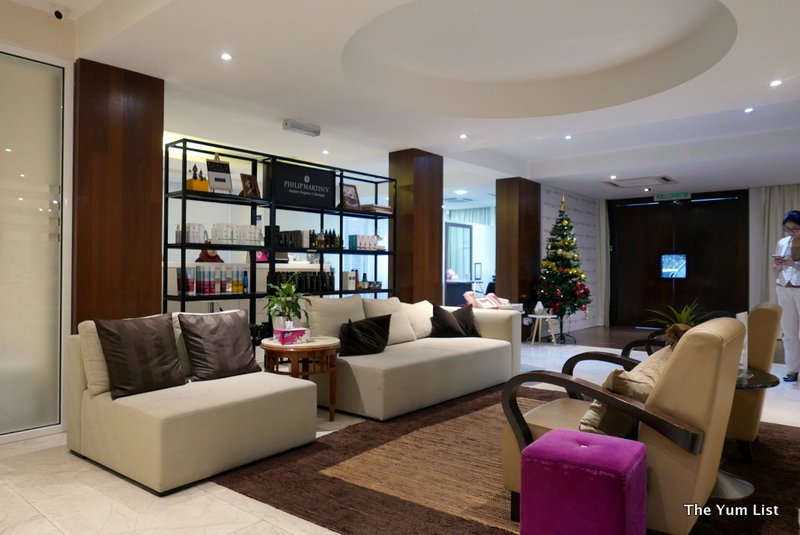 The comfortable space continues with various rooms; curtains pulled aside creating an open plan, or drawn giving privacy to those inside. When I arrive, however, the space is open and it feels as though I've come to meet up with friends for a relaxed social gathering. Two girlfriends just happen to be there at the same time, and the friendly team soon have a glass of wine in my hand, and my feet in a tub of warm water.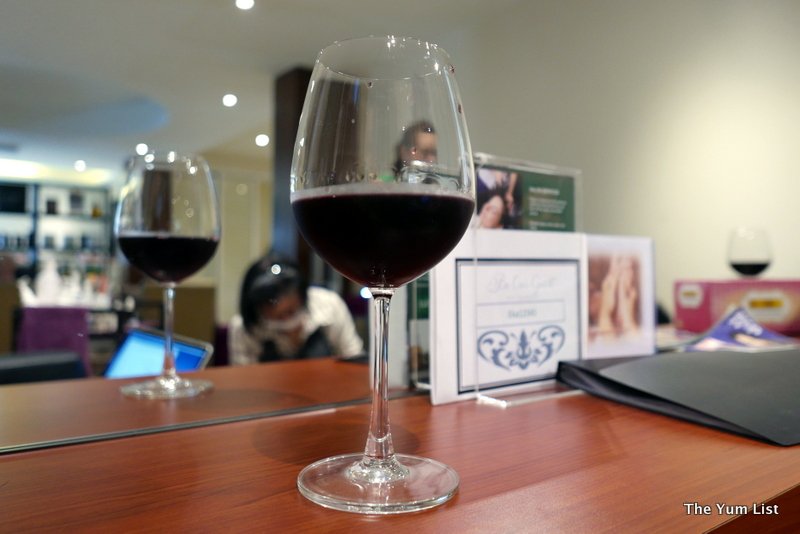 I couldn't imagine eating or drinking in a regular hair salon with the smell of chemicals wafting through the air. Here, at Eka Roots though, I can easily see meeting up with the girls over some nibbles and a bottle of wine. And, if you forget your own, they keep a stock in the fridge available for purchase at retail price, glasses provided.
The procedure involves an initial consultation where the stylist analyzes my hair type and discusses desired results. It's followed with a wash and dry, application of the product, about an hour's wait time for the product to work its magic, a rinse off and dry, a spray with the murumuru activator and ends with the straightening iron.
The results are immediate. Check out the before shot and the after video below.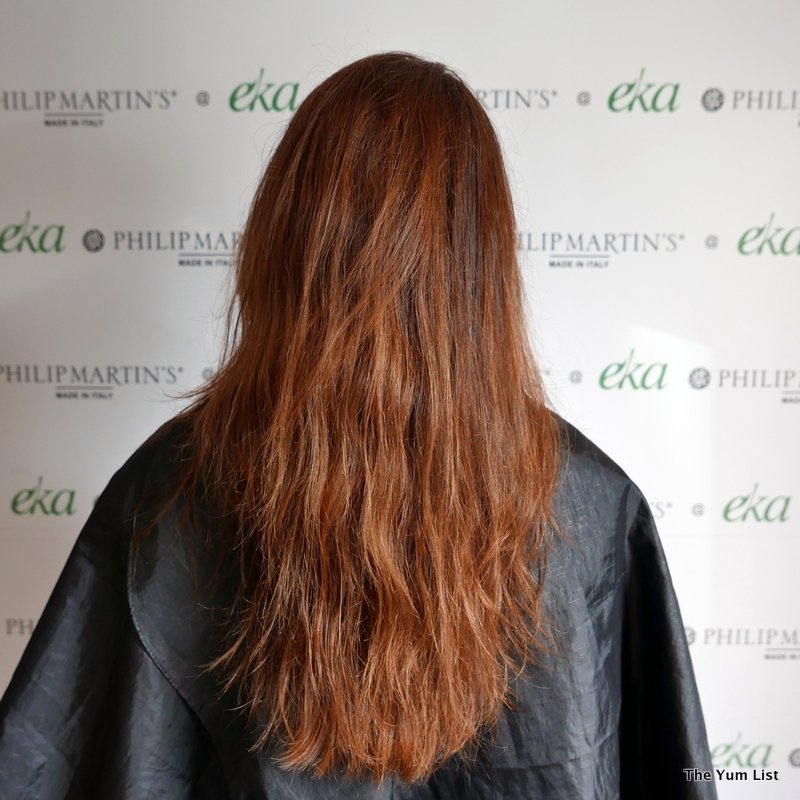 The formaldehyde-free hair-straightening treatment with Argila Amazonia is priced between RM600 to RM900 depending on the length of hair. Take a quick look around salons in KL and you'll find the starting point is closer to RM800, so Eka Roots offers good value-for-money. But, wait, there's more! The Yum List readers get 10% off the Argila Amazonia Hair-Straightening Treatment simply by quoting, YUMEKA18 when making an appointment. This special price is available until March 2018. You should allow three to four hours for the session.
Manicure & Pedicure
Three to four hours is a long time to sit, even if it is enjoying wine with girlfriends. I'm happy that besides chatting, reading the latest beauty mags, catching up on emails, and getting a bit of writing in too, that I can maximize my time in the salon with a manicure and pedicure.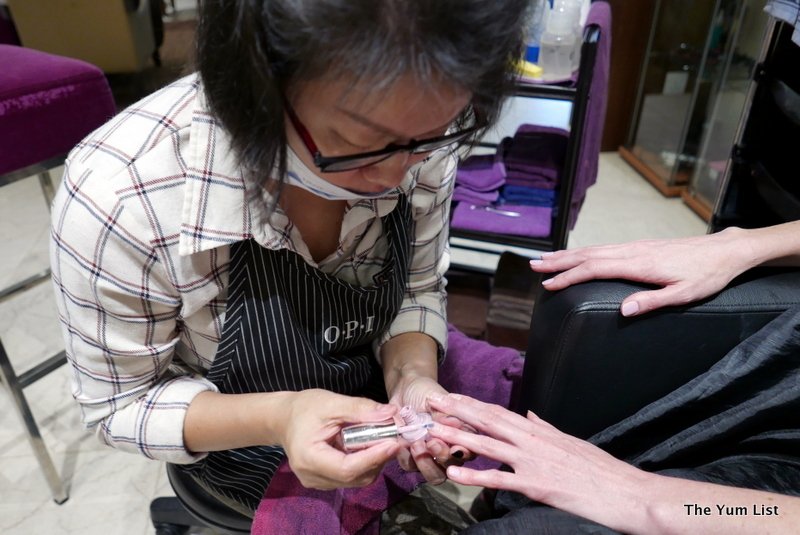 Expert hands file, exfoliate, moisturize and massage before finishing with a polish. The number of colours is extensive with gel polish and nail art available too. I usually only put colour on my toes as I find my fingernails chip within a day of application. For the festive season though I opt for colour on fingers too and am happily surprised to see it last a good week before it begins to wear away.
At Eka Roots, Manicures begin at RM55 and Pedicures at RM65 for the classic treatment. Various additions such as scrubs, masks, gel colour and nail art can be included for a fee per service.
Besides offering formaldehyde-free hair-straightening treatments, Eka Roots, Hair and Wellness has the feel of a family home, a stylish abode at that, and one that we're happy to return to and "breathe easily" in every visit.
*** The Yum List readers get 10% off the Argila Amazonia Hair-Straightening Treatment simply by quoting, YUMEKA18 when making an appointment. This discount is available until March 2018.
Reasons to visit: formaldehyde-free hair-straightening treatment; hair salon with minimum use of chemicals; friendly casual setting; highly-skilled stylists.
*Read about other organic and chemical-free treatments offered at Eka Roots here.
Eka Roots, Hair and Scalp Wellness
Organic & Chemical-Free Hair Salon in KL
123 Jalan Maarof
Bangsar 
59000
Kuala Lumpur, 
Malaysia
www.facebook.com/ekaroots
www.ekaroots.com
+6 03 2856 0775