Monica Tindall
One of our goals this year is to continue our efforts in knowing the source of our food (and drinks) and make choices that are better for our health and the environment. As avid appreciators of fine wine, it makes sense to seek out producers with similar commitments, and thanks to Sunrise Wines (one of the top wine distributors in Malaysia), we've been introduced to some serious drops. Sunrise Wines imports a range of organic, sustainable and biodynamic wines from around the world, and today we travel to the south of France, Spain and Sonoma County in the USA to discover some of the best.
Positioned in the south of France, in Languedoc-Roussillon, Gérard Bertrand benefits from a variety of terroirs and hence diversity in the types of grapes that can be grown in the region. Working in harmony with natural cycles Gérard Bertrand has a strong commitment to sustainable development in their production of organic and biodynamic wines. Biodynamic practices are much more than simply shunning the use of chemicals. It signifies great care for the vines, noting the astronomic cycle and planting, pruning and harvesting in tune with nature's calendar. A red and a white from Domaine de Cigalus are two of the results.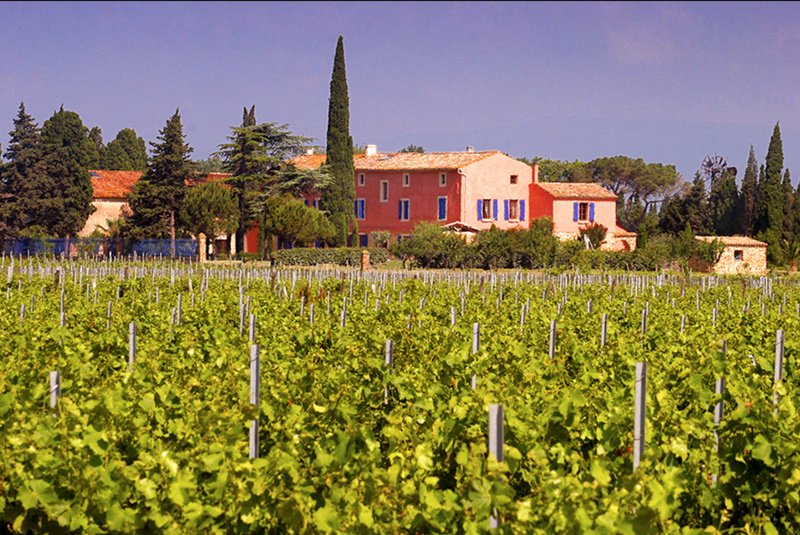 Chardonnay, Viognier and Sauvignon blanc grapes are blended in the making of the Gérard Bertrand Domaine de Cigalus Blanc (RM170). It's a luminous blonde in the glass with citrus, stone fruits and a trace of toast on the nose. In the mouth, it's velvety and round with flavours of vanilla and brioche, and a lingering conclusion. This wine would do well as an aperitif or paired with seafood such as pan-seared scallops or fish with a butter-lemon sauce.
Seven different grapes make up the Gérard Bertrand Domaine de Cigalus Rouge (RM170): cabernet sauvignon, cabernet franc, merlot, syrah, grenache, carignan and caladoc. Rich red in colour, the initial aromas are of ripe plum followed by a touch of oak and spice. A luscious palate is stroked with silky tannins and continues with a long balanced finish. Decanting a couple of hours before serving will optimize this wine and it could be enjoyed as a fine accompaniment to red meat or mature cheese.
The team at Jean Leon have been practising organic farming methods since 2008 and gained certification for all of their wines in 2012. It's much more than solely removing the use of pesticides and chemicals from their crops but rather a whole approach to nourishing the soil and working with the natural rhythms of the vine to get the optimum expression of the terroir in each grape. We try a white and red from the Jean Leon 3055 series.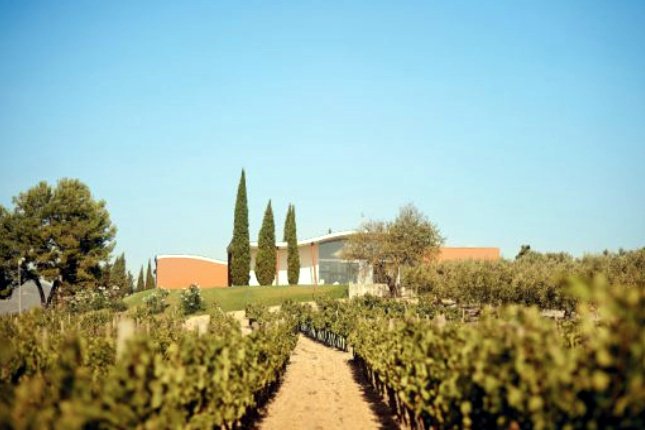 Jean Leon, is named for the man who first started the vineyard, a Spaniard who made it in Hollywood thanks to his restaurant, La Scala in Beverly Hills. Starting out as a taxi driver in New York, with the cab license 3055, the wine pays respect to the man's humble beginnings.
The Jean Leon 3055 Organic Chardonnay (RM88) almost smells like a soft perfume with its floral and fruity fragrance. Transparent yellow in the glass it's a wine for picnics on warm summer days. In the palate, it's fresh and persistent. Seafood would be a good mate for this drop.
Jean Leon 3055 Organic Merlot Petit Verdot (RM88) is noted for its flush of cobalt on the rim revealing its youth. Fruit and spice on the nose carry on to a satiny mouthfeel and layered tannins which extends to a long finish. A classic Spanish dish of cod in a red sauce would make a good match.
The rolling hills of western Sonoma County, home to Marimar Estate, house a microclimate ideal conditions for growing Chardonnay and pinot noir grapes. And, it's here where the team go beyond solely producing organic wines but also show a full commitment to the environment with their efforts towards becoming entirely sustainable. With aspirations of becoming the first 100% sustainable wine-growing region in the USA, the winegrowers of Sonoma County aim to "ensure the sustainability of the land, build a sense of community with neighbours, and respect both the natural and social environment where the work takes place." Marimar Estate is powered wholly by solar energy and you'll see from the photo that diversity of crops is also held dear.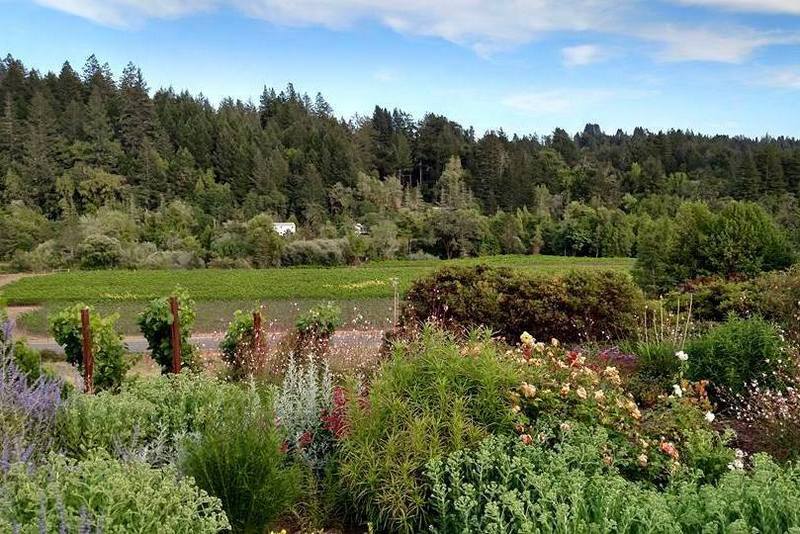 I think of Spanish tapas when I have my first sip of the Marimar Estate La Masia Chardonnay, Russian River Valley (RM188); potato omelettes and marinated seafood. It offers complex aromas of summer fruits and this reminds me of the rich culinary culture of Spain. It's plump and savoury in the mouth with elements of baked dessert, lemon and vanilla flavours.
The nose of the Marimar Estate La Masia Pinot Noir, Russian River Valley (RM225) carries dark berries and a whiff of sweet citrus. The flavours are concentrated with some earthy notes rounding out into a balanced finish suggesting good ageing potential. I imagine this would be yum with roasted chicken, Peking duck or a vegetarian mushroom dish. I think it might also do well do with a toothsome truffle-infused brie.
The Future of Sustainable, Biodynamic and Organic Wines
Organic wines have come a long way since I first began an interest close to two decades ago. What were once viewed as "wines drank by hippies" in my dad's words, have developed into an industry that is leading us into the future. Not only will the practices of organic and biodynamic production ensure the sustainability of enterprises, but the commitment to nourishing the natural terroir and vines just means better wines full stop.
All of these wines are available at Sunrise Wines and Spirits. Contact details below.
Sunrise Wines and Spirits Sdn Bhd
Sustainable, Biodynamic, Organic Wines Kuala Lumpur
3A, Jalan KIP 3, Taman Perindustrian KIP
52200 Kuala Lumpur, Malaysia
+603 6276 3993
[email protected]
www.sunrisewines.com.my