Monica Tindall
Biodynamic, sustainable, organic and natural wines – these terms are making their way more frequently into mainstream conversations about wine around the world. But, what pull do they have in the community of wine lovers in Malaysia? Can you even find biodynamic, sustainable, organic or natural wines in Kuala Lumpur?
We've embarked on a thorough search of the wine suppliers in Malaysia to discover wines that are organic, biodynamic, sustainable and natural, and The Straits Wine Company stocks a number of wines worth consideration.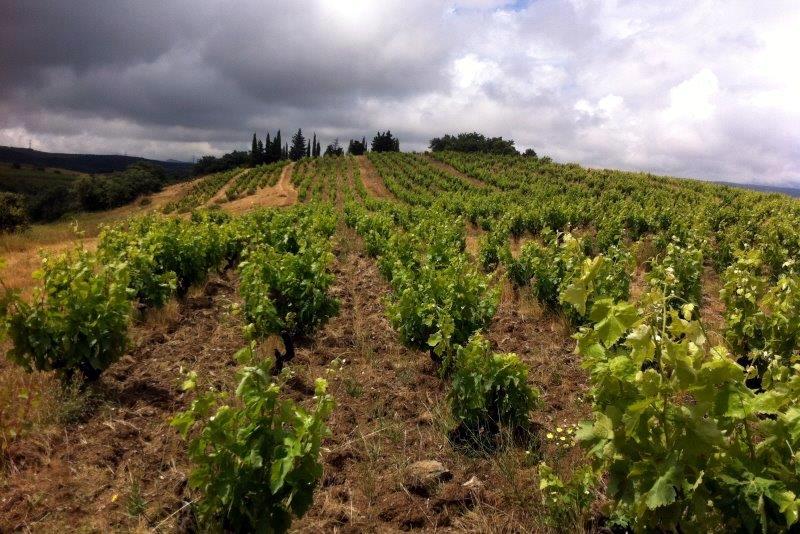 Beginning with the health of the grapes, Marjorie and Stephane Gallet believe they bring out the true nature of wine through their biodynamic farming methods. Biodynamic wines come from an organic method of farming, which avoids the use of synthetic chemicals and works in accordance with the planting calendar based on astrological considerations. Biodiversity and crop nutrition are key features of the management of the health of the vineyard. Best known for their Domaine Le Roc des Anges series, it's where we begin our tasting with one of their whites.
Grenache Gris and Macabeo make up the Domaine Le Roc Des Anges Llum from Rousillon, France (RM 155). Its enchanting nose of floral notes continues in the glass with juicy, citrus and mineral flavours, plenty of texture and a bright, energetic finish. This one would sit nicely with scallop carpaccio, sashimi, and perhaps even a mildly spiced ceviche.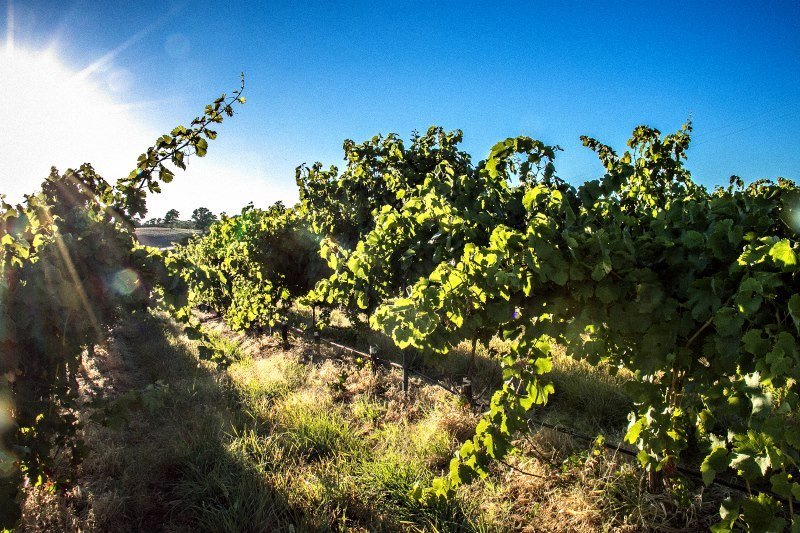 Natural wine goes beyond the growth of organic and biodynamic vines by extending into the cellar itself. In the past, wine was simply grape juice left to ferment. Scientific advances, however, have seen the ever-increasing use of technology in an attempt to control just about every step of the winemaking process. Some say the current shift towards natural wines is almost a rebellion against what was once an art form now turned into a clinical procedure. Others claim it's just a realization that nature already has it all worked out and the best way to cultivate the unadulterated beauty of the earth is through natural winemaking. Whatever your opinion, natural wines are here to stay, and just as with technologically enhanced vintages, there's bound to be the good, the bad and the controversial. I've seen a few natural wines in Kuala Lumpur making their way to wine lists, and one of the most popular ones is from Unico Zelo.
Unico Zelo's Esoterico Spice Blend 2016 (RM135), a natural wine from Riverlands, Australia, is a blend of Sauvignon Blanc, Riesling, Muscat d'Alessandria and Fiano. Neither red, white or rose, the Esoterico is classed as an orange wine. The amber hue is gained by leaving the wine on the grape skins for a period of time (in this case eight days), which augments the nose and boosts the palate. Using a wild ferment, nothing is added to the wine apart from sulfur (in minuscule amounts) to prevent unwanted bacteria upon bottling. It's cloudy in the glass with strong aromatics. In the mouth, there's a distinctive zip of acidity while at the same time feeling full and textured. It doesn't seem to hang around in the mouth for too long, which just means you need to take another sip.

Sustainable winemakers consider the health of the environment, economic sustainability and social responsibility as key elements in their approach to wine production. Efficient use of energy and impact on the local community are as equally important as the vineyard's natural ecosystem.
GD Vajra, from Barolo, Italy uses sustainable viticulture and this quote from their website sums up their thinking behind the sustainable approach to farming. "There is no vineyard, no terroir, without the land. To love it is simple, but not easy. The land is generous and alive. It is beautiful. It needs understanding and time. It takes your breath away with its colours and many wonders." We're fortunate to have the fruits of their efforts here in Malaysia, with a Dolcetto D'Alba.
A perfume of flowers and fruit are immediately evident with a swirl of the glass. In the mouth it's sleek and balanced. Polished tannins and freshness take us to the last drops of the GD Vajra Dolcetto D'Alba 2016, Piedmont, Italy (RM 120). I think this would be a tasty companion to pizza and pasta with tomato sauce and might also do well with a mature charcuterie platter.
Find out more about biodynamic, sustainable and natural wines in Kuala Lumpur with The Straits Wine Company.
Straits Wine Company Sdn Bhd
Biodynamic, sustainable, & natural wines in Kuala Lumpur
Block D8-3A-G & D8-5-G
Pusat Perdagangan Dana 1
Jalan PJU 1A/46
47301 Petaling Jaya
Malaysia
+603 7842 6363
https://straitswine.com