Monica Tindall
There's nothing like Thai food to get my tummy rumbling. Mango sticky rice, tom yum, green curry, young papaya salad, pad Thai; aren't they all just scrumptious? The best I've done, however, to replicate them at home is to buy a pre-packed curry paste and toss in whatever other ingredients I have on hand. Not today. Today we get to learn the basics from scratch with our own personal guide, Chef Tao, in a Thai cooking class in Koh Samui at the InterContinental Samui Baan Talin Ngam Resort.
Thai Cooking Class in Koh Samui
Chef Tao meets us in the lobby with a warm smile and friendly greeting. Before our session begins he asks if we have any allergies or food preferences. My proclivities are towards light and healthy dishes. Hubby shoots off a long list of things that he does and doesn't eat along with reasons why (and why not). We move to our transport as he continues. Chef is going to have to have some skill to navigate this one.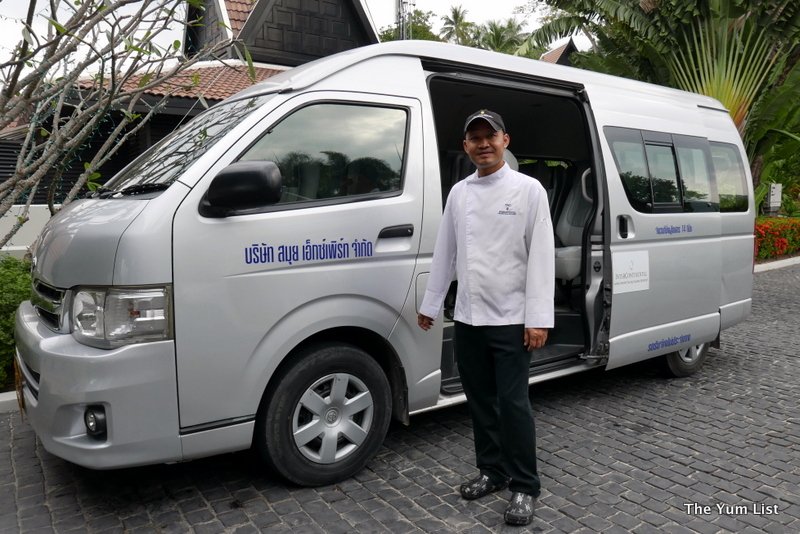 Koh Samui Market Visit
About a 10-minute drive away in the InterContinental's van is a local market. Markets can be fun to visit but going with a Thai chef is much more enjoyable. He knows which stalls are organic, all the neighbourhood farmers and suppliers, and from which stall to get the best pad thai and green curry.

Chef Tao shows us what's local, what comes from other parts of Thailand and which produce is imported from overseas. Local greens, coconuts and fish from the surrounding waters are in abundance. Chef explains the subtleties between various strains of basil and eggplants, the best herbs to use for soup, and what to look for when purchasing seafood. We purchase what we need and head back to the hotel.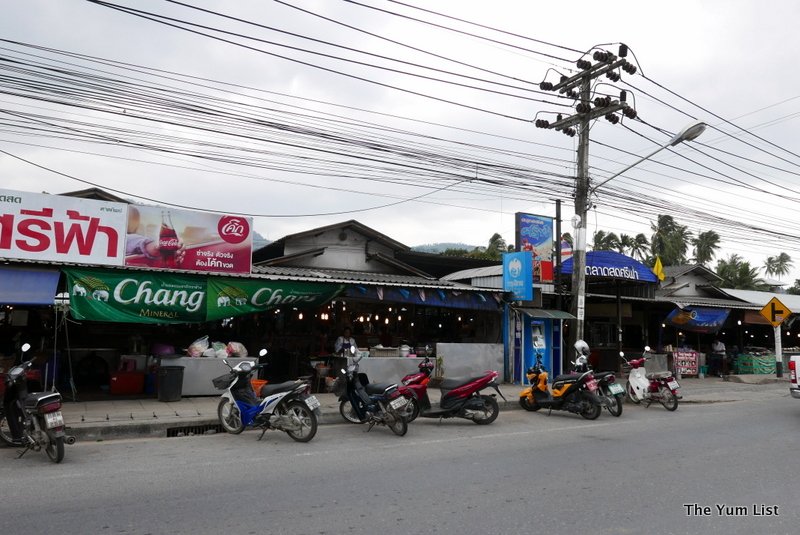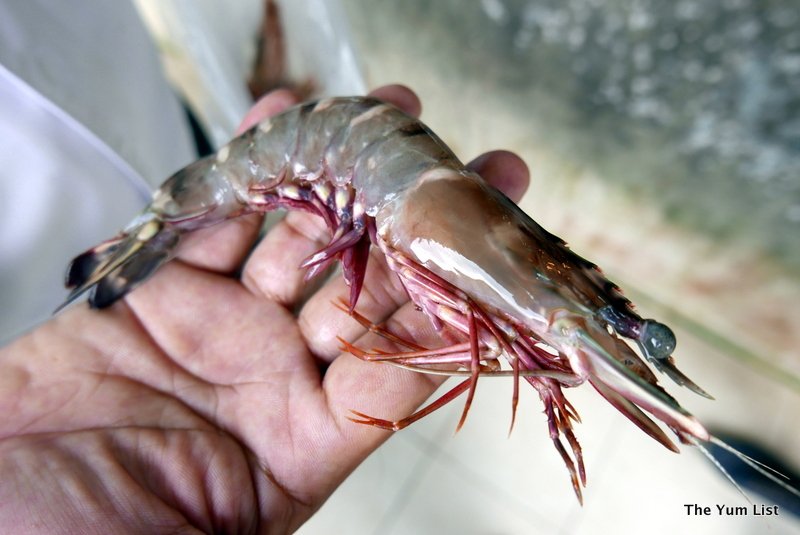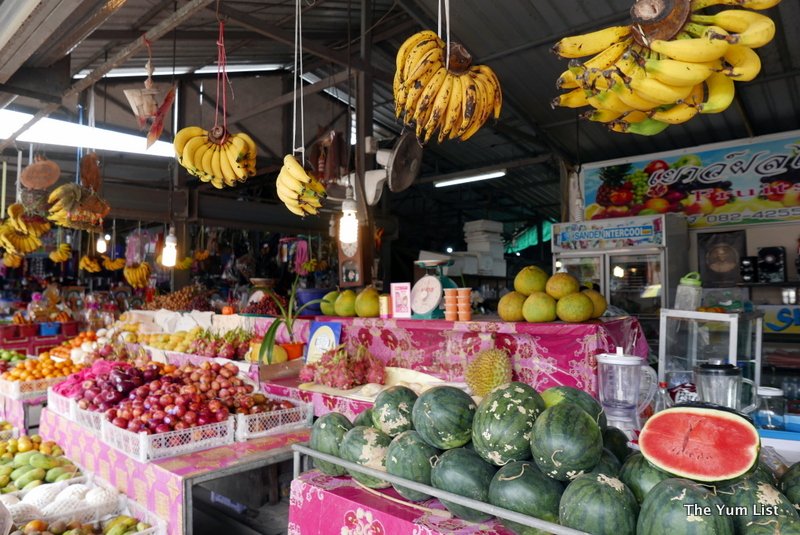 A Short Coffee Break
We have time for a coffee before the cooking actually starts as we don't really have to do any of the dirty work. Chef heads off to the kitchen where he washes and sets up our cooking station while we enjoy a caffeine hit with a sea view.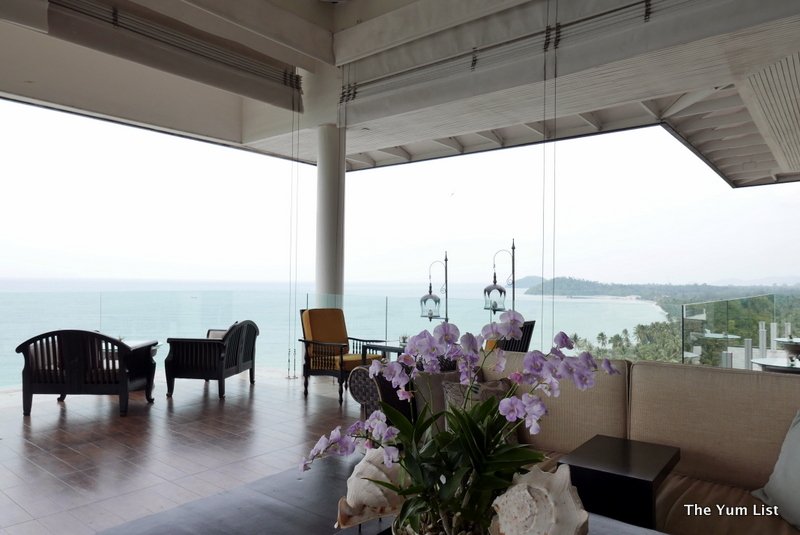 Getting to Work
Caffeinated, we join him and are gifted stylish red and black aprons with black apprentice chef caps. We learn how to make Fresh Spring Rolls, Pad Thai and Steamed Sea Bass. Chef walks us step-by-step through each recipe teaching us chopping and cooking techniques along the way.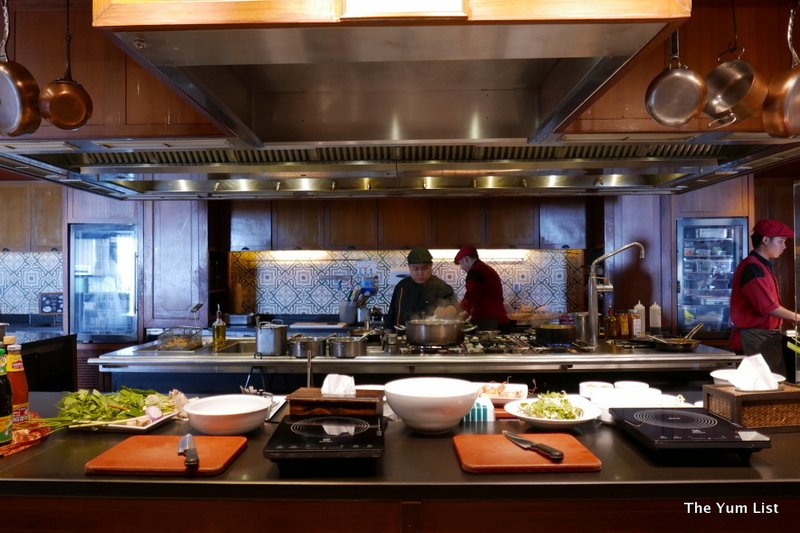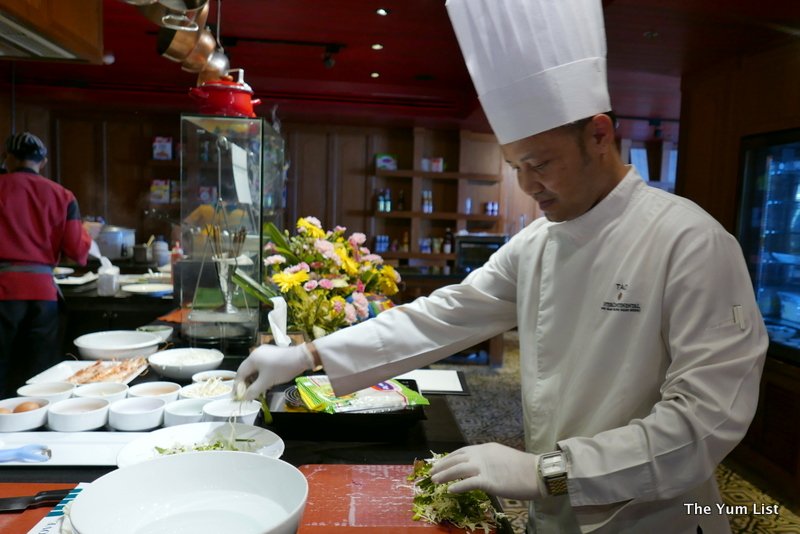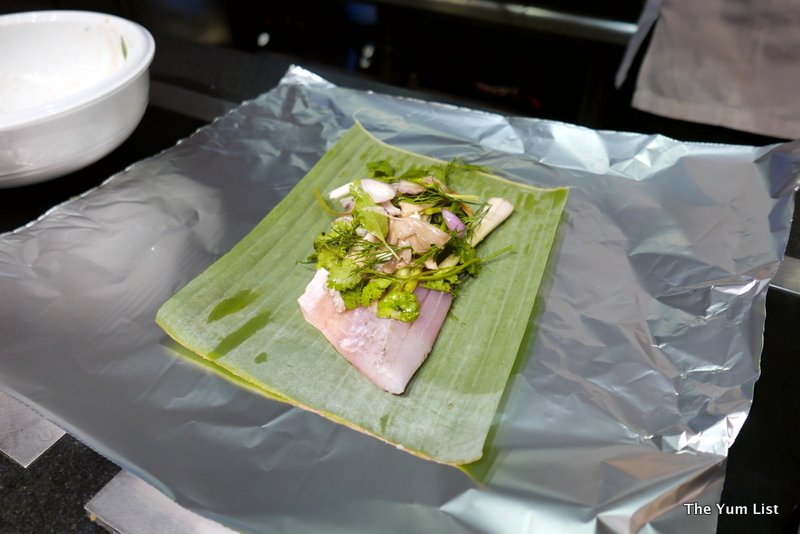 Some Cool Cooking Tricks
The coolest thing we learn is how to make an egg net, which is used as an edible adornment to wrap the pad Thai. Basically, you whisk an egg with a fork and then drizzle it to form a net across a non-stick pan over medium heat. Upon cooking, you lift it with a spatula and place it in a bowl, put the noodles (rice or whatever else you're serving) on top of the egg net, and lastly, wrap the edges over the top and upturn the bowl on the plate. Awesome!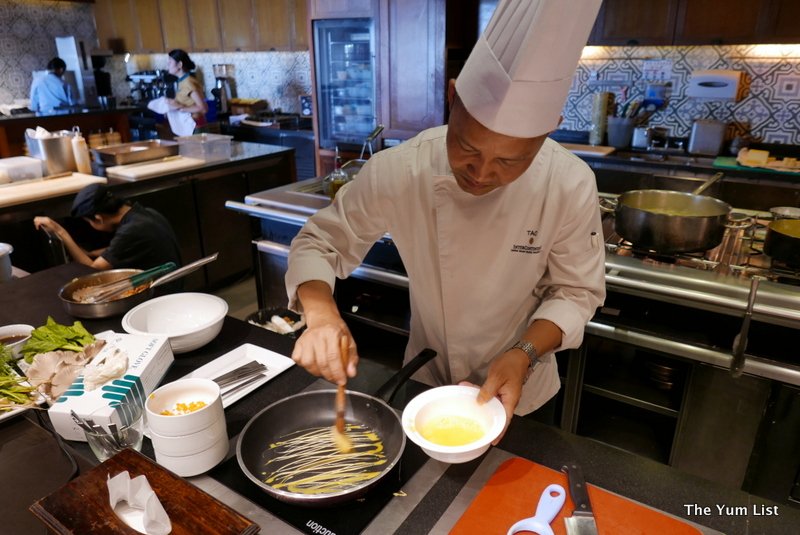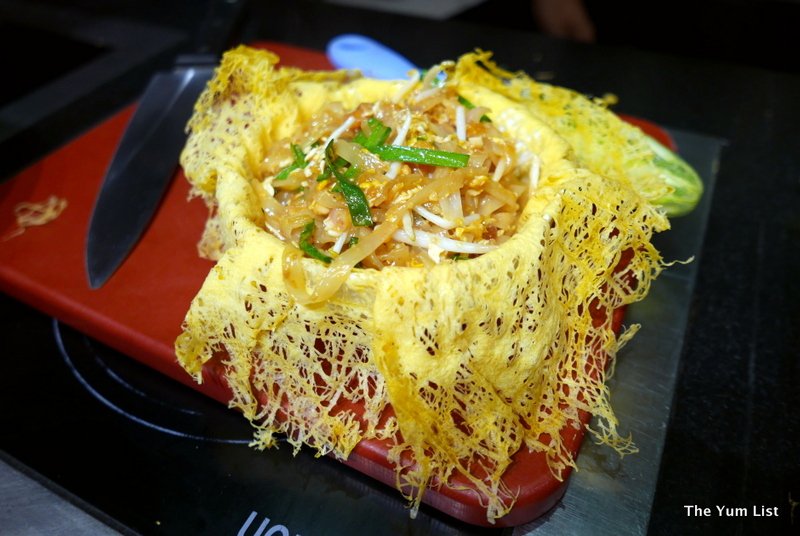 Enjoy the Results
After the class, we enjoy our meal with a glass of Pascal Jouvilet sauvignon blanc, which is a lovely light accompaniment to our light and healthy Thai lunch.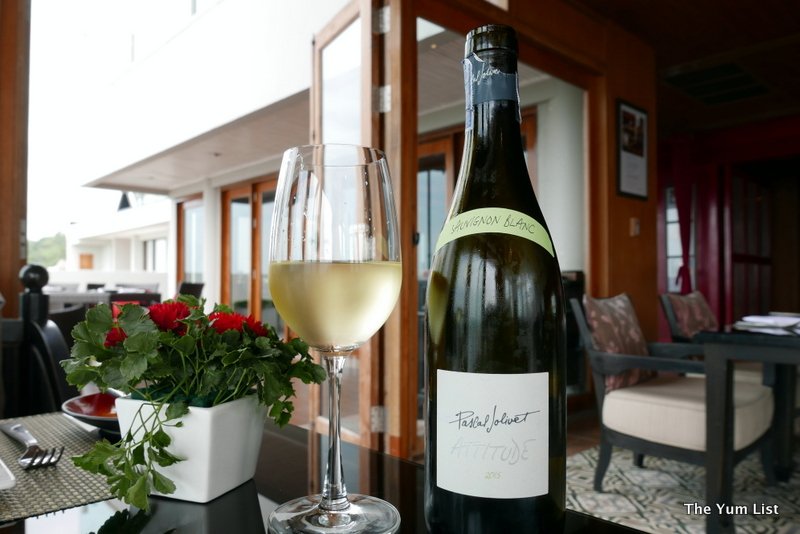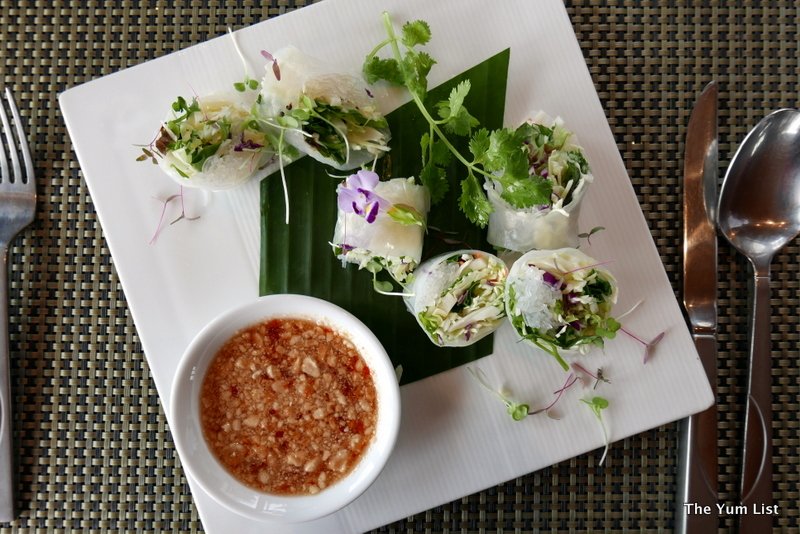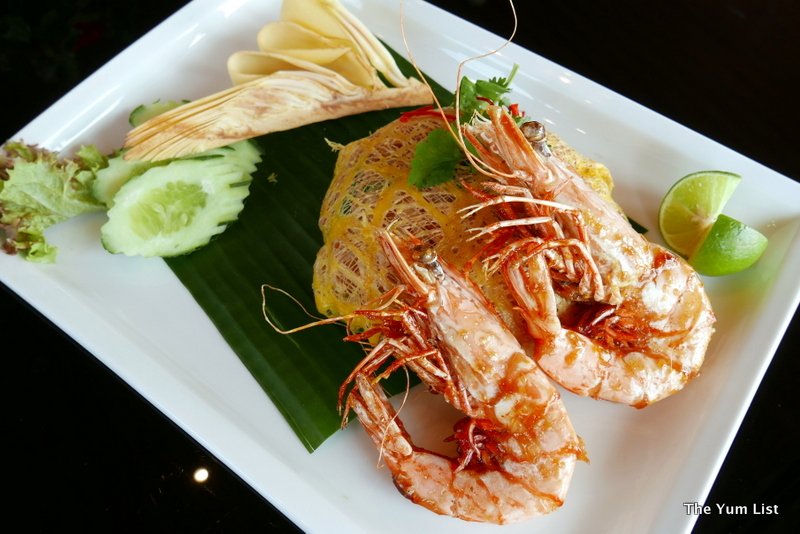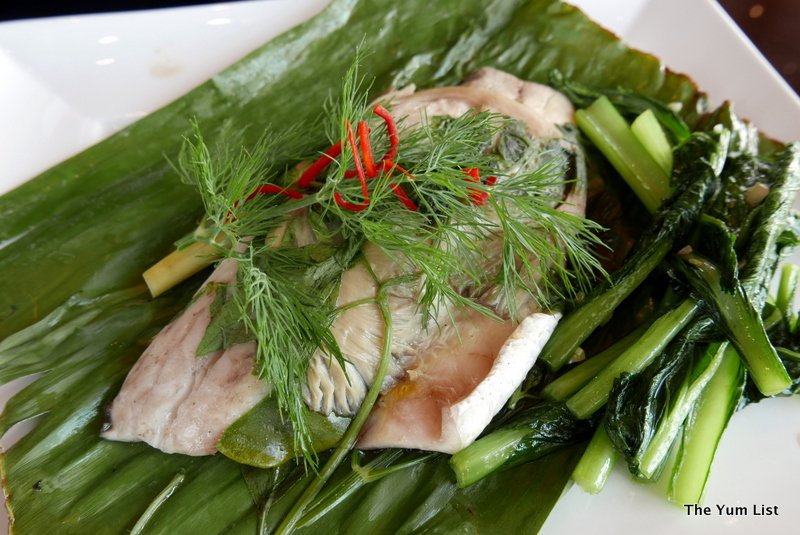 Reasons to participate: a guided look inside a local market, cooking made easy with prep and washing up all done for you.
Thai Cooking Class in Koh Samui
InterContinental Samui Baan Talin Ngam Resort
295 Moo 3 Taling Ngam Beach
Surat Thani
Koh Samui 84140
Thailand
+66 77 429100
samui.intercontinental.com