Words: Shaun Humphries    Photos: Monica Tindall
My past visits to buffet brunches are not among my proudest moments. I eat and drink way too much. I remove my belt and loosen my pants. And I always outstay my welcome. While it might not be a pleasant site for others, it's still one I enjoy very much.
I was expecting much of the same shameful displays during our recent visit to Bella by BIG's Sunday brunch on a warm, sunny afternoon in Bangsar. Bella's Chef João and Manager Filipe have recently introduced a delightful offering of brunch fare with major influences from Spain, Italy and their native Portugal.
Walking into the cozy, naturally brightened and laid back space, I noticed a few things right off the bat – a variety of trees growing in the back of the restaurant, the rich and charcoally smell of the Josper oven, and of course the giant selection of starter cheeses, meats, breads and vegetables (which I actually mistook for the entire brunch at first glance).
"We want to offer a great experience for everyone who visits – if you like a particular food we want you to be able to enjoy it. Or, if you're after something unique and different, we want to offer that too," said Chef João, who has lived and worked in Malaysia for close to five years. "We also want to provide good value for money and get as many repeat customers as possible."
Free Flow Sunday Brunch at Bella by BIG, Bangsar
The entire experience costs RM138 per person and includes all the food you can handle including non-stop soft drinks, coffee and tea. You can also include free-flow house pour wines and bubbly for RM 238 person. And if you've got kids under five, they eat for free – and judging by the happy kids beside us, it seemed to be much better than eating a sandwich at home.
While we took it easy on the free flow during our visit, we did have some small samples of the refreshing house cava to help us wash everything down. It definitely did the trick, even though it was hard not to gulp it back by the glassful. However, I had a job to do – eat and remember as much of the food as possible.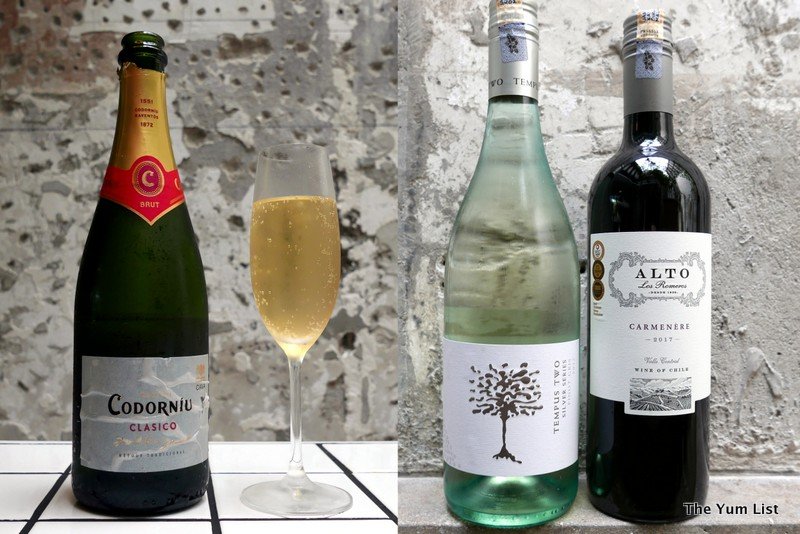 Starter Menu at Bella by BIG
There were literally dozens of appetizers laid out on the buffet table.
Being partial to the meat-side of the food fence, I immediately gravitated to the selection of Italian cold cuts, cheeses, spicy salami and bell pepper stromboli. For veggie lovers, there was also a healthy offering of salads featuring quinoa, couscous, antipasti, cucumbers, mushrooms, broccoli, olives, potatoes, eggplant, leeks, sun-dried tomatoes and pretty much anything else you can find growing in a garden.
If possible, Chef João and his talented team make everything in-house and I could tell after one bite. Some of my other starter favourites were the mini cheese and meat calzones, the butter brioche, the Spanish tortilla, the house-cured citrusy salmon and the sneaky-good veal tongue in truffle butter.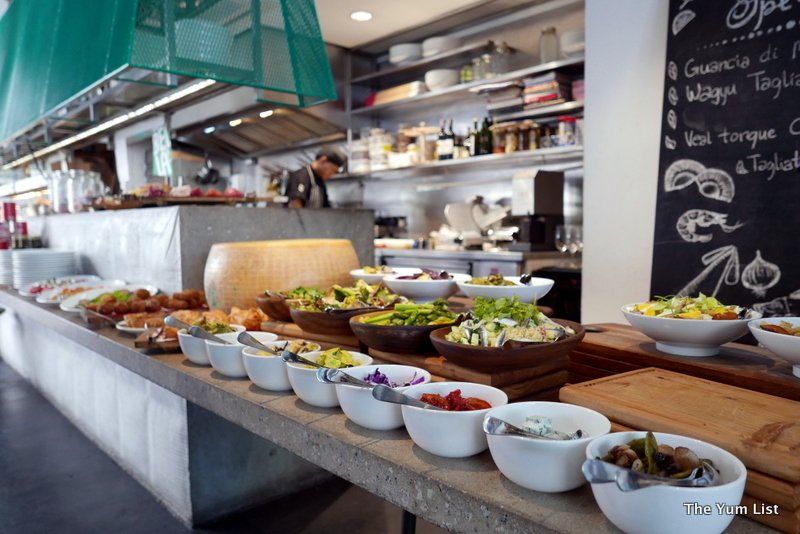 Mains at Bella by BIG's Sunday Brunch
As I finished up my heaping plate of starters, I wondered where the main course table was hiding. And judging by the number of appetizers, I thought maybe the fellas needed to lease a separate building.
To my delight and surprise, Philippe suddenly appeared from the kitchen with a piping hot dish of homemade pasta smothered in a creamy balsamic dressing, which included crunchy walnuts and sunflower seeds.
"We want our mains to taste their best," said Philippe. "That's why we serve them one by one as they're cooked. Fresh, hot and full of flavour."
Receiving each dish right out of the Josper oven, I not only celebrated the freshness, but also the manageable portions that can be increased or decreased, which helped me immensely to pace for the rest of the meal.
Other kinds of pasta that floated out of the kitchen included a spaghetti Pomodoro with fresh basil and olive oil, a rich and creamy salmon cannelloni with almond slivers and gnocchi with butter, sage and pecorino.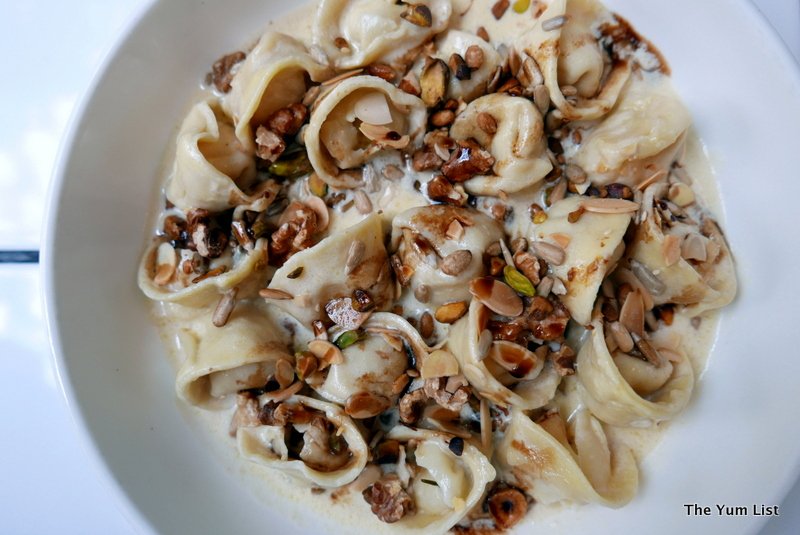 The boys really cranked up the Josper once the meat dishes started rolling out – and it was tough to keep up. At some point my eyes rolled back into my head, but here's my best recollection of what we were served.
First up was the tender roast beef offered with a mustard-infused gravy, followed closely by a succulent serving of wagyu intercostals, which translated into a rich, salty and soft beef rib, and finally some delicious chunks of ribeye steak.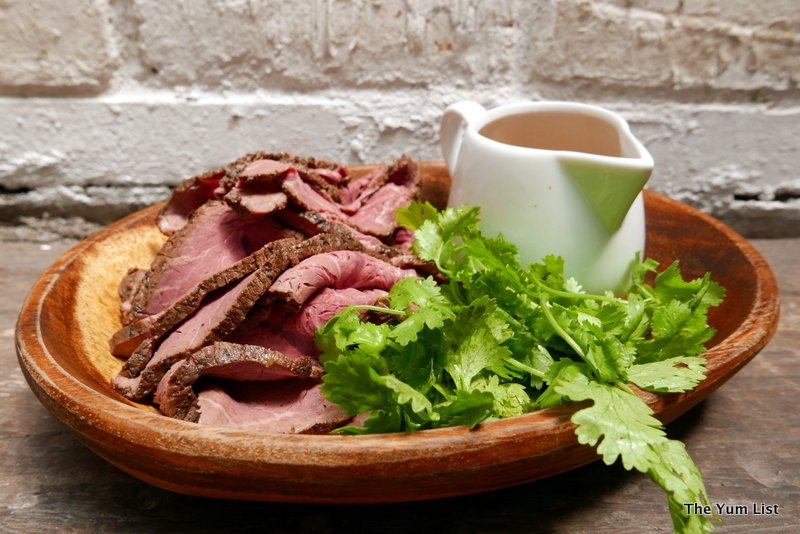 Taking a quick break from the red meat, Chef João brought out a southern Portuguese dish called Cataplana, which is a long-simmered stew cooked in a copper pot by the same name and included stingray, mussels, capsicums, lemon and coriander. This tasty and hearty creation was quickly followed by generous portions of crab served simply with butter and chilli sauce, and some expertly prepared squid with romesco sauce.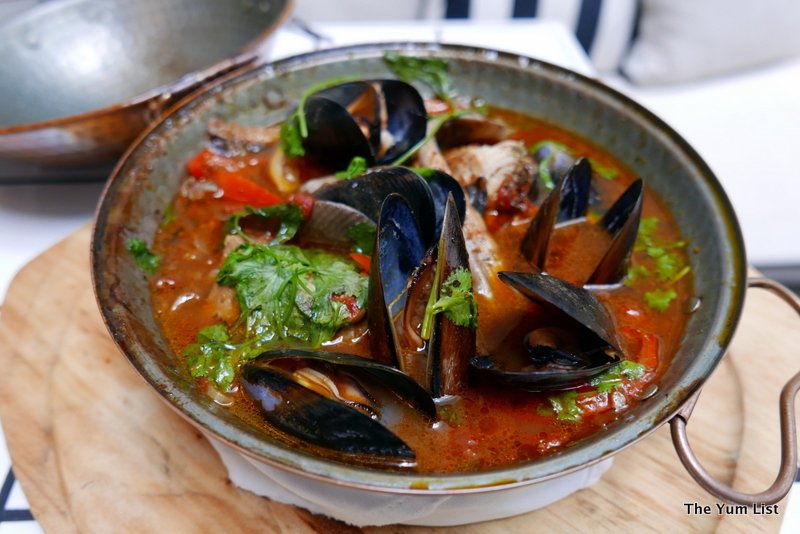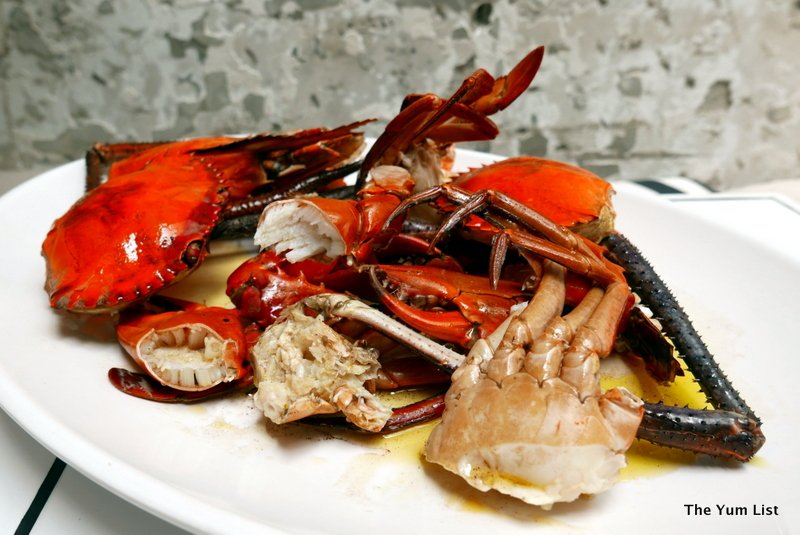 And just when I thought I could take a break, a succulently roasted lamb leg with rosemary and roasted potatoes were served alongside a satisfying chicken teriyaki chaser. Finally hitting my meat saturation point, I was ready for something sweet.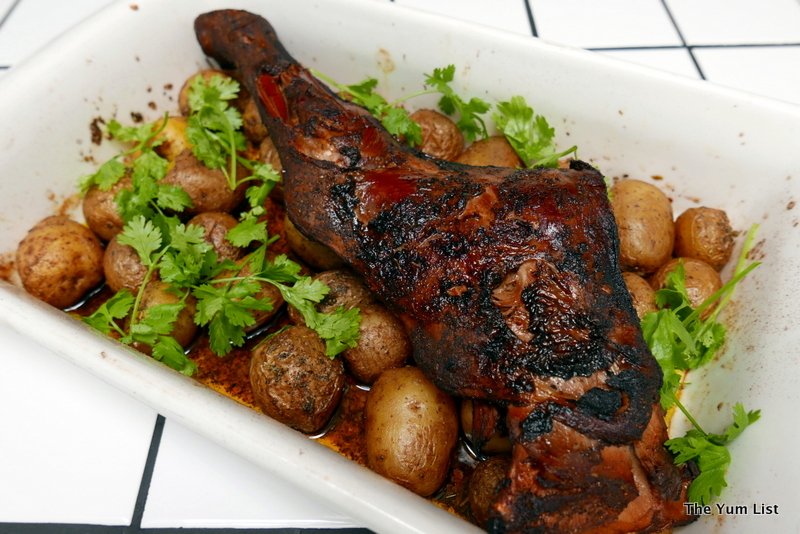 Bella by BIG's Brunch Dessert Table
The best part of the delicious dessert bar was the homemade macarons. Soft, chewy, and subtly sweet, I only had room for one, but would have gladly stuffed a few more in my pockets if my pants weren't so tight from the brunch. Also on offer were fun, colourful tiramisu shooters, baby apple crumble tarts and baby banoffee tarts. All a great way to end a festival of food.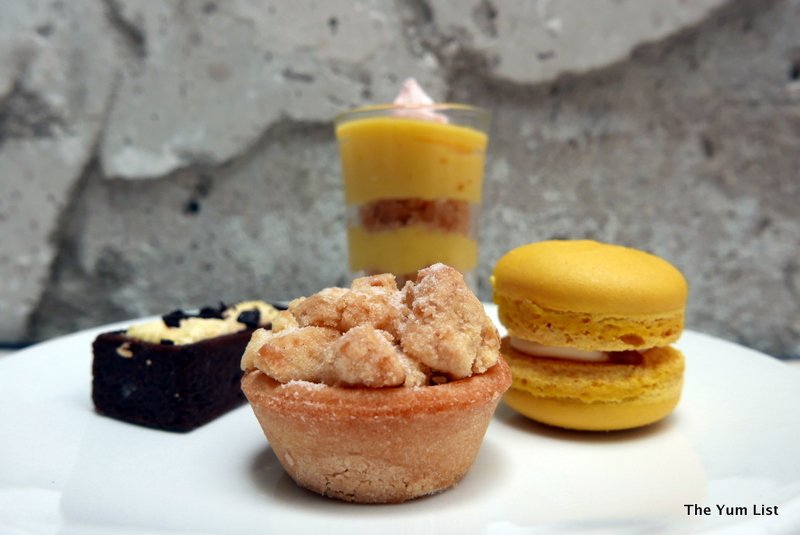 While not offered in the buffet, we were also treated to a creamy, hot and fluffy Portuguese egg tart. I definitely recommend taking a few of those away with you – with not one but two Portuguese natives in the restaurant you won't find any more authentic in KL.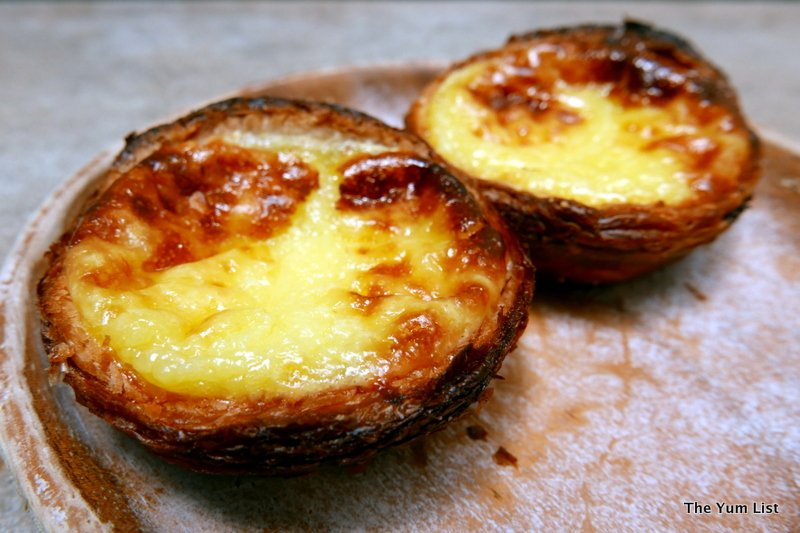 With the food finished, I'm happy to report my usual embarrassing buffet performance was avoided as I walked out with a full belly, a bit of dignity and a new spot for Sunday feasting.
Sunday brunch is served every Sunday from 12 to 3 p.m. (Do yourself a favour and pit in for the entire three hours if you can). Bella is open from 12 p.m. to 3 p.m. and 6 p.m. until midnight, Tuesday to Sunday.

Reasons to visit: A huge selection of fresh, homemade Italian and Portuguese food that is both delicious and great value for your money. An outstanding spot to spend a Sunday afternoon hanging out with your family and friends – and you won't need to eat again until Monday.
Bella by BIG
15 Lorong Kurau
Taman Weng Lock, Bangsar
59100 Kuala Lumpur
Malaysia
+6 03 2093 9975
thebiggroup.co/bella
www.facebook.com/bellabybig/