Words: Matt Jones Photos: Monica Tindall
Being a kid who hails from the beaches of South Coast NSW, stepping into Southern Rock Seafood was like a big warm hug from my childhood. The restaurant, made up of two interconnecting shops, evokes those timeless boatshed-by-the-waterfront relaxed memories for me. That Australian (well, to be more precise, international) coastal feel is drawn from an interior that begins with the original pistachio green terrazzo floor and moves upward in waves of whitewashed wooden board panelling, and Grecian blue timber tables. The grey-chocolate marble bar tops, native fish trap basket pendant lights, and fresh oyster bar give the place a luxe, effortless simplicity.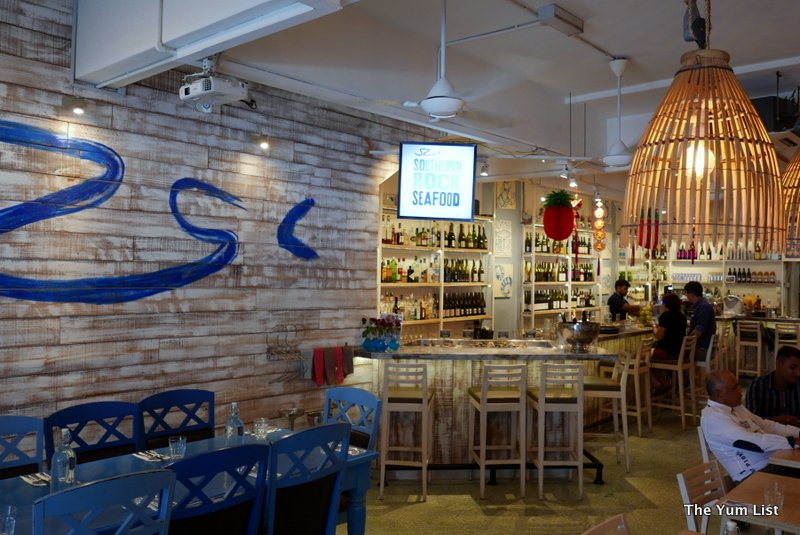 Southern Rock Seafood, Bangsar
Southern Rock Seafood began as a wholesale business when Tim Boucaut, an Adelaide boy who missed his King George whiting,saw a market here for importing high-quality fresh seafood from Australia. The demand was so strong it quickly snowballed into a much bigger concept. Josh Green, the current owner, joined Tim (who is no longer with the business) six months later and the business has been growing ever since. Expanding into other seafood, Josh is now the ultimate purveyor of oysters in the country, and if you're lucky enough to get his attention while he's sailing around the restaurant, he'll happily give you the origins and provenance of each type and variety of oyster that they're carrying.
Best Tasting Oyster in the World
Order them as Oyster Shooters like we did (RM15/each or RM75/6), and if you're an oyster aficionado like Caning, continue with the entire Kitchen Dozen (RM188), where you'll get a labelled platter of two of each of the six best oysters from around the globe, sourced seasonally. Our plate had an age and size selection that ranged from the smaller, smoother 18-month-old Tragheanna Bay delicacies to the three-year-old Irish Premiums, a pair of the slightly saltier West Mersea, and the jewels in the crown Gallagher's Special; at four-years-old they were the most princely of the platter and known by some as the "best tasting oysters in the world."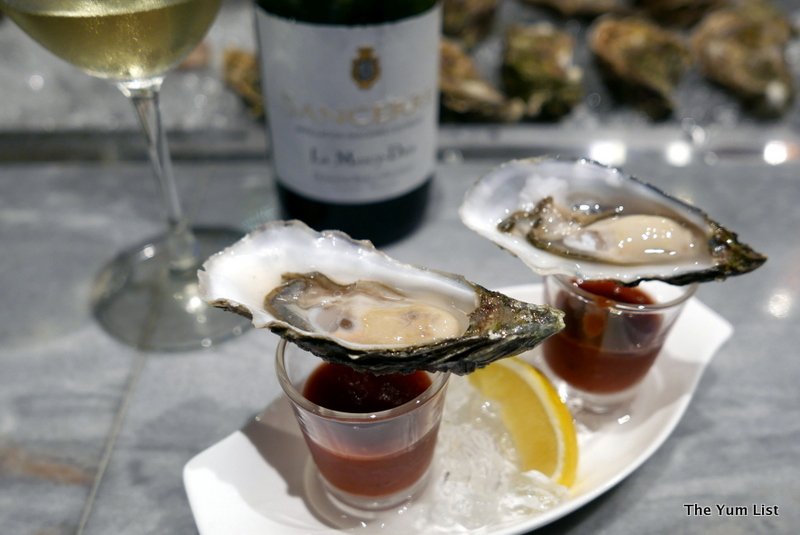 Not realising that oysters, much like wine, have quite remarkable tasting profiles, having them presented as a mixed bunch like this reveals the not-so-subtle differences in texture (smooth and creamy to strong and muscley), and flavour (saltiness, acidity and sweetness). According to Josh, oysters are best eaten in their raw and natural state and freshly shucked from the ocean, a note backed up by Gallagher Edward (the Irish celebrity oyster farmer who supplies a lot of Southern Rock Seafood's range including the namesake Gallagher's Special) who, when asked if he had one piece of advice for any young oyster fans, promptly replied with "Do not use Tabasco!"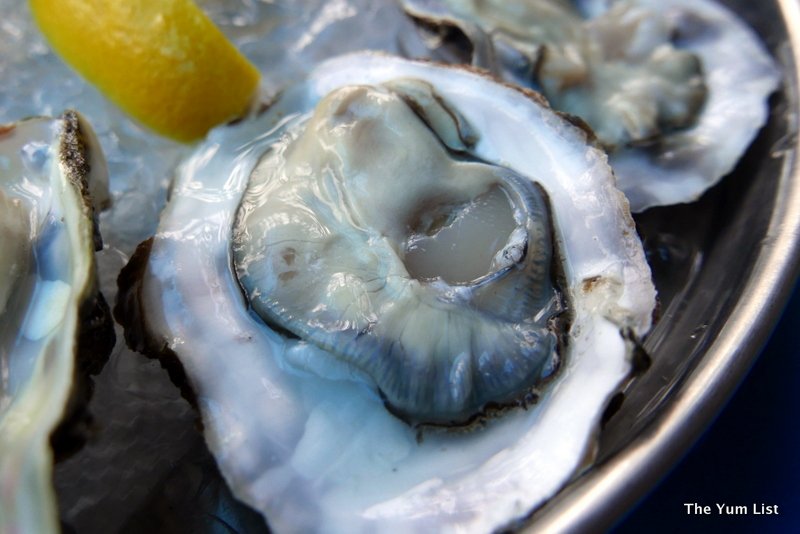 Malaysia's Oyster Shucking Champion
In keeping with their ethos of only serving the highest quality at Southern Rock Seafood, Josh has secured Shan, Malaysia's Oyster Shucking Champion, behind the fresh oyster bar to shuck your molluscs for you.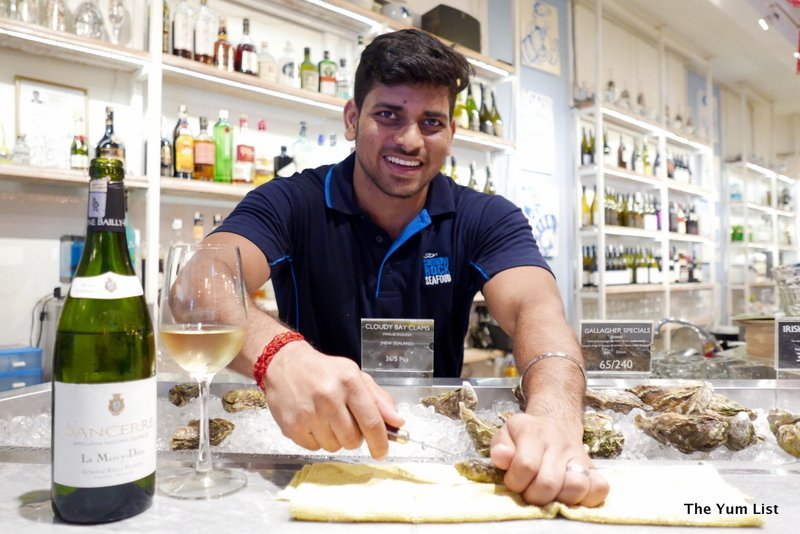 Southern Rock Seafood Menu – If You Can Get Past the Oysters
Mussels as a laksa? Legendary! Southern Rock Seafood's Legendary Laksa (RM88/large) is an aromatic bowl of exactly what you'd expect from a pot of steamed mussels cooked in a laksa broth. Served with toasted bread and potato wedges with mayonnaise, it's perfect for sharing. Or how about a plate of Cloudy Bay Clams (RM36/5pc)? Served simply and on the shell with a ponzu dipping sauce, these super tasty morsels are infused, quite literally, with the taste of Cloudy Bay. I'm delighted to learn they are harvested fresh from the New Zealand shoreline, where the fishermen cook them over coals on the beach straight from the ocean, immediately packaged, and flown directly to Southern Rock.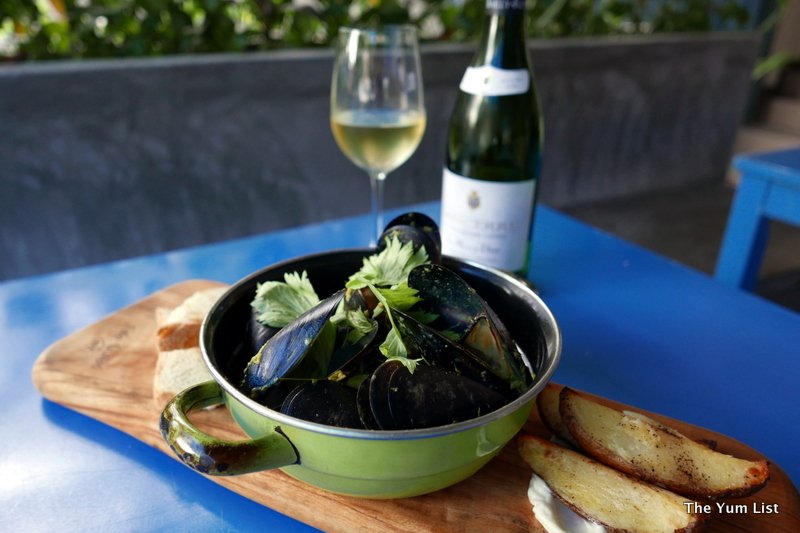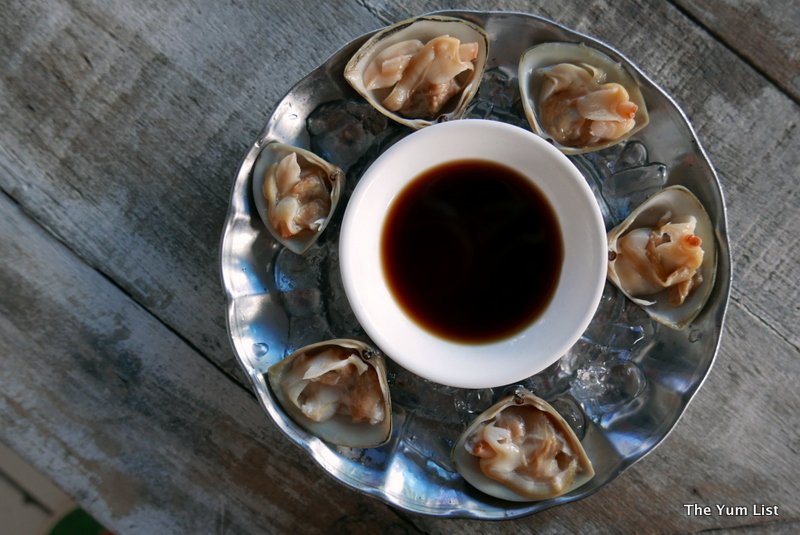 Another fantastic starter that Hasib, our waiter, directed us towards was the Mixed Canapé Platter for Two (RM48), a chef's choice which for us included salmon-wrapped Meredith Goats Cheese (presented on oyster shells), shots of an incredibly flavourful Pastis-infused Bouillabaisse, and a mackerel pate (which you can take a jar of home (RM30) amongst other goodies in their small deli takeaway fridge).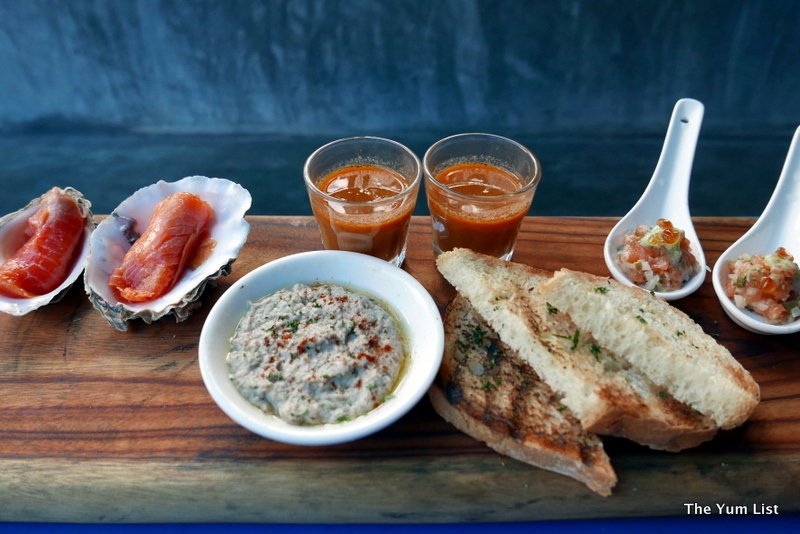 What's a seafood restaurant without the fish dishes? Here they are innovative, bountiful and plentiful. Fish and Chips (RM56) is a generous 160g portion of battered North Cod served with fat chips and a tartare sauce. Try Josh's favourite, the Grilled Fish Tasting Board for Two (RM120), a timber-presented trio consisting of salmon on a Romesco sauce, barramundi with a fresh and spicy chilli salsa, and cod with a lovely salsa verde, all roasted in Bertha, Southern Rock Seafood's wood-fired oven brought over from the UK.
Whole fish is of course a speciality, and from the many species available on the menu, we tried the Grilled Lemon Sole (RM60/300-400gr). Caught wild off New Zealand and served whole with char-grilled zucchini, capsicum and a sprinkling of rocket garnish, with a salsa verde sauce on the side, it's a visual delight when it arrives on its timber chopping board.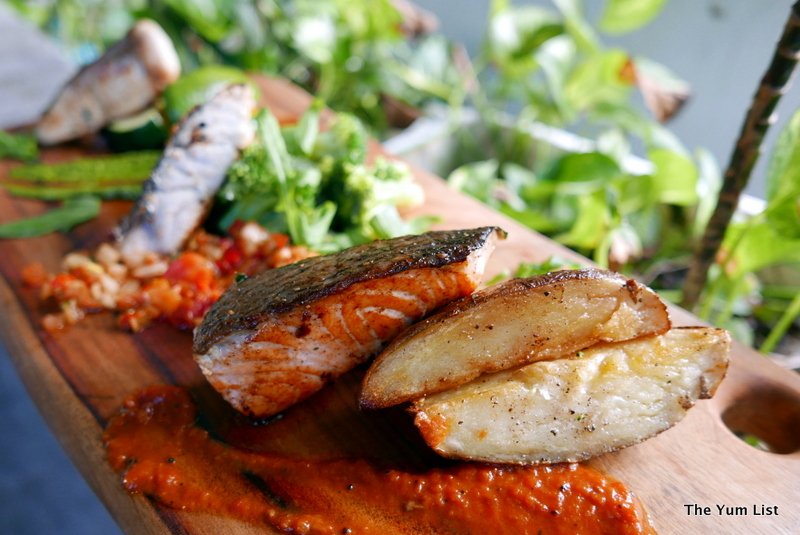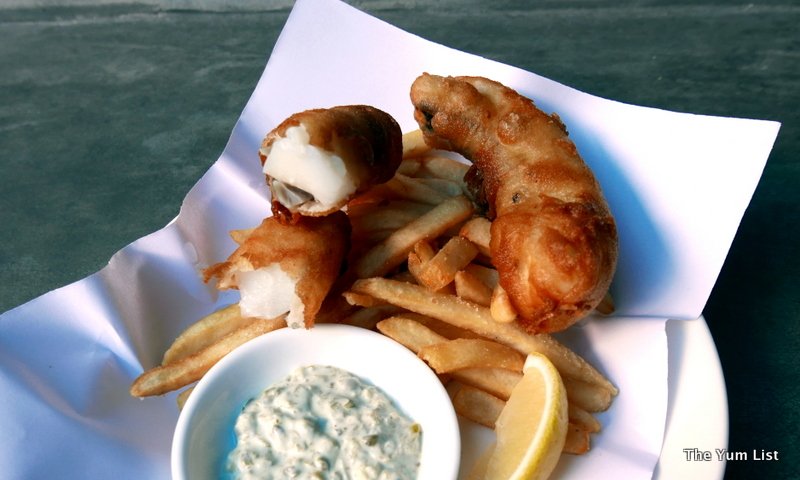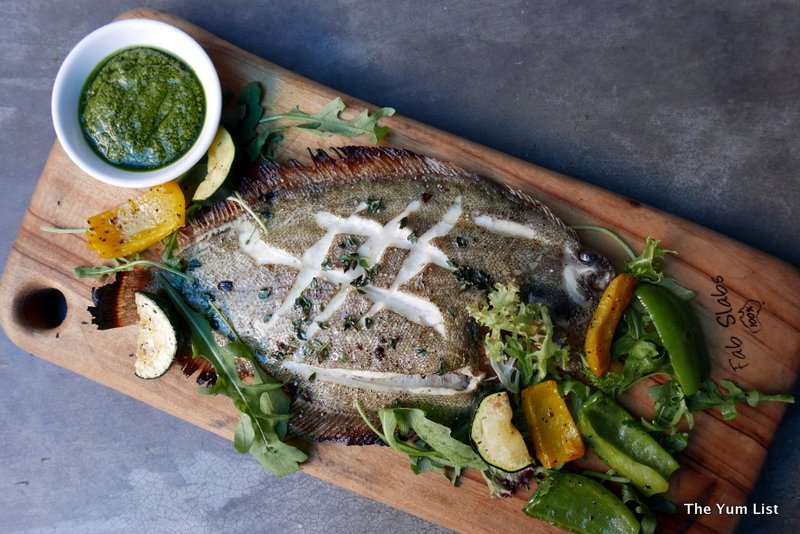 Nothing beats fresh Boston Lobster (RM30/100g), especially when you get to select it live from the tank, baked with garlic butter, pepper and thyme on the spot in Bertha. Alternatively, you can have it grilled and brushed with red pesto, steamed or skillet-roasted.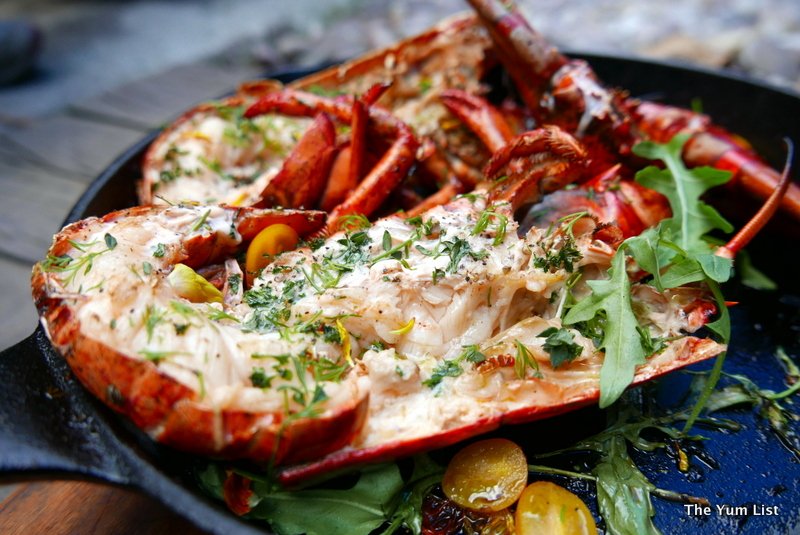 Southern Rock Seafood has a solid bar and wine list that includes such notables as Laurent Robert French Champagne (RM355). Food match with Josh's suggestions for us; a bottle of the Sancerre La Mercy Dieu Sauvignon Blanc (RM245) which has a lovely, slightly complex nose of citrus fruits, flowers and minerality, or the organic Touraine Oisly Sauvignon Blanc (RM200), bearing floral notes with subtle hints of green pepper and mint for Monica and I, while Caning enjoyed a half pint of Guinness Stout (RM23) and a bottle of Duvel Strong Ale (RM30).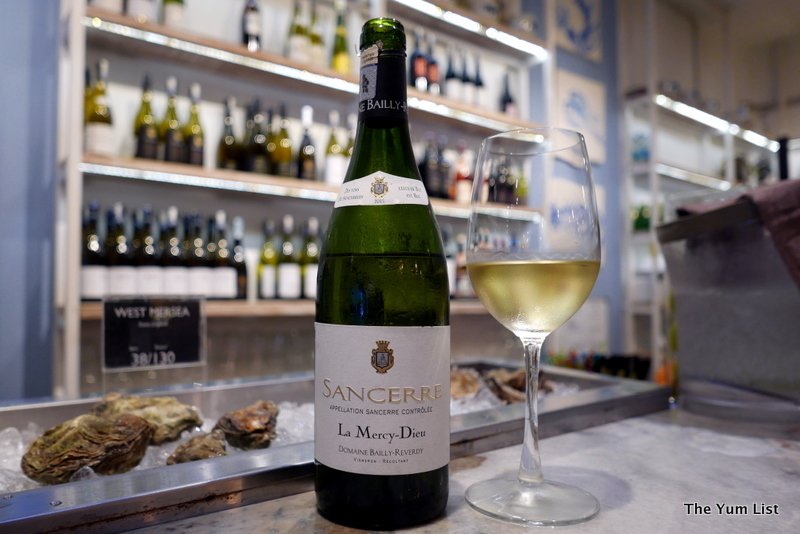 Giving back to the community, Southern Rock Seafood teamed up with Bake With Dignity, a sheltered employment enterprise that equips adults with learning difficulties with basic culinary skills, to supply all of their desserts. From a menu of around 16 sweet selections, we went with the Salted Caramel Fudge Brownie (RM28), a decadently thick salted caramel oozing from between sandwiched layers of fudge brownie, and a beautifully tangy, sweet and citrusy Lemon Curd Tart (RM28).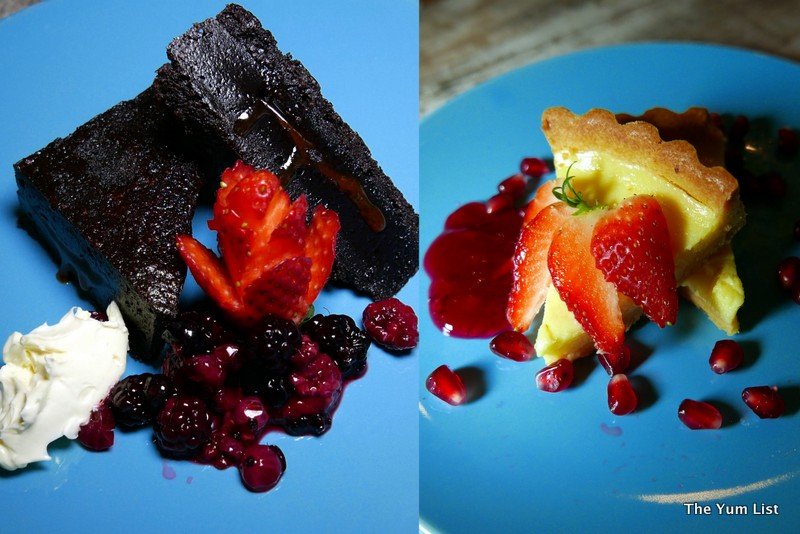 Southern Rock Seafood can host events both inside and outside on their huge covered terrace, and the carpark literally right out the front across the road makes any lunch or dinner at this kitchen and fishmonger a completely stress-free experience.
Reasons to visit: Premium international oyster selection, wood-fired oven-baked lobster and seafood, some excellent wines that pair wonderfully with seafood, convenient car-parking across the road.
Southern Rock Seafood
32-36, Jalan Kemuja, off Jalan Bangsar, 59000
Kuala Lumpur, Malaysia
+6 03 2282 8315
www.southernrockseafood.com 
Love seafood? Find more seafood restaurants in Kuala Lumpur here.