Monica Tindall
Botanica + Co Alila has opened its doors in Alila, Bangsar's latest luxury hotel. KLites will know the original from Bangsar South and be pleased to know that the attractive cheery, leafy green design with high ceilings and natural light has carried over to the second edition. Old favourites remain on the menu but new inspiration is seen in dishes too with about forty percent of the items unique to this outlet.
One of the hottest architect companies in the world, designing happening hotels and hip restaurants around the globe, Neri & Hu, took on Alila and its food and beverage outlets as their first project in Malaysia. Integrating seamlessly the style of the hotel with the foundation of Botanica + Co, the restaurant is a merry addition to the food scene in this area, and I bet hotel guests and residents will be pleased to finally stay in a hotel in Malaysia that serves excellent coffee.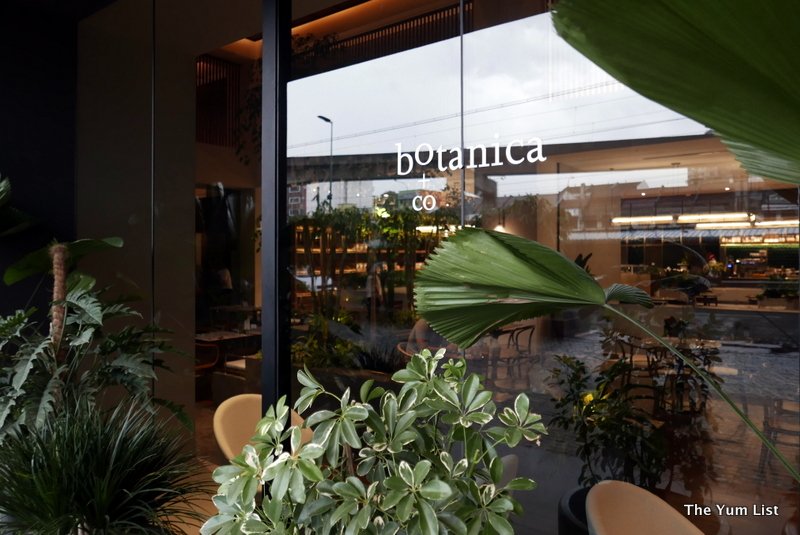 The New Botanica + Co Alila
Continuing with the founding principles of using fresh local ingredients where possible, the team at Botanica + Co Alila make everything from scratch. Collaboration with the hotel means the restaurant's kitchen facilities have expanded to include a dedicated pastry kitchen, so in addition to the consistent quality guests have come to expect, sweets are looking better than ever.
Beverages at Botanica + Co Alila
As mentioned earlier, the coffee here is excellent. Using beans sourced from PULP by Papa Palheta, the team is paying a higher surcharge for speciality beans but believe it pays off in the calibre of the cup. We're not here to sample coffee today though; there's a list of enticing new bevvies that grab our attention.
Our first cocktail could easily be mistaken (or purposefully substituted) as dessert. The Tiramisu Martini (RM35++) is viscous with chocolate and ice cream, sweetened with coffee liqueur and given a kick with dark spicy rum. It's a satisfying, lip-licking beverage.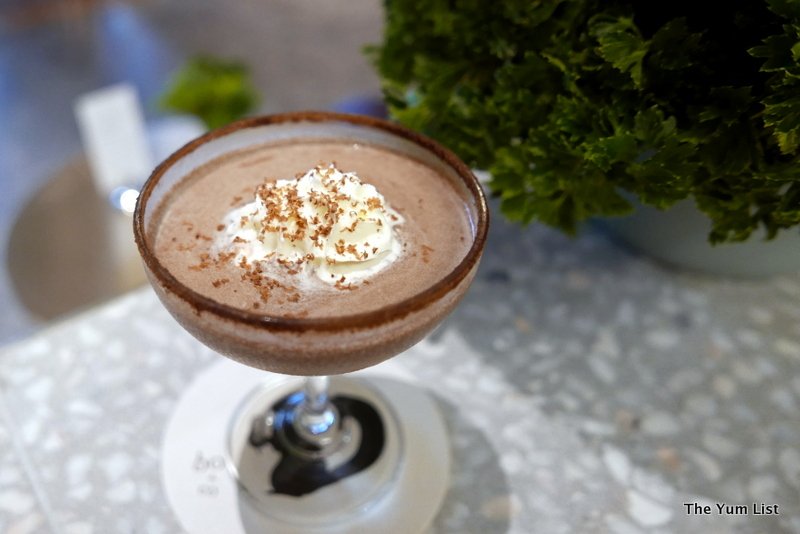 Summer Peach Punch (RM85++ for a carafe), made for sharing, smells like summer with soft aromas of peach and fresh fruits and is much lighter than our initial tot. This one goes down a little too easily. Be warned that it carries a good dose of vodka and wine, so don't go standing up too quickly if you've had more than a glass.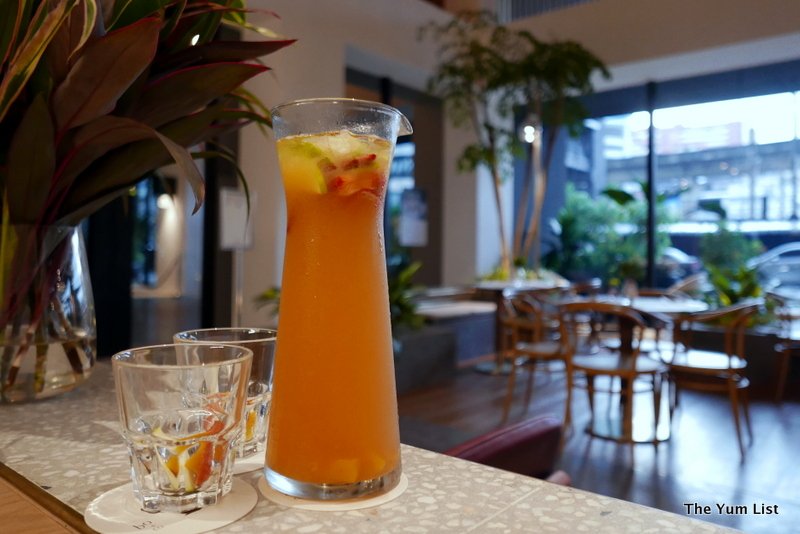 Topping off our trio of liquid samplers, Mango Milkshake (RM25++) comes as a thick, naturally sweet glass of sunny yellow. It's filling and refreshing. Small eaters could almost get away with one of these for brekkie and be satisfied for hours to come.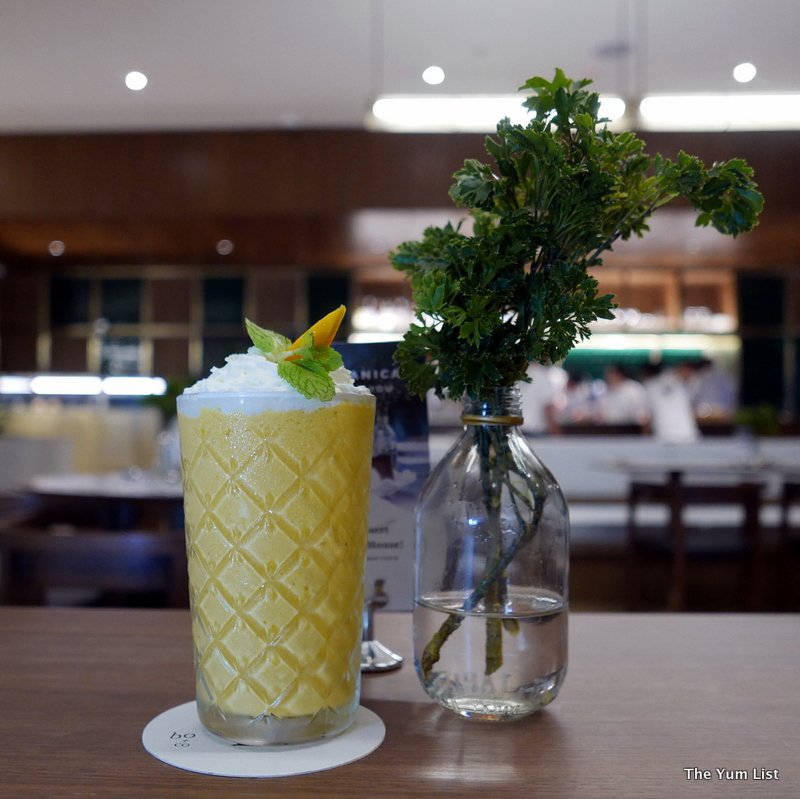 Food Menu Botanica + Co Alila
The food menu at Botanica + Co Alila sees a mix of western recipes with an occasional influence of Asian flavours. Our first dish, Moroccan Lamb Salad (RM37++), is a tasty amalgamate of hearty salad and lamb chops of a considerable portion. Caramelized onions and semi-dried tomatoes give sweetness. White beans, chickpeas and couscous append it plenty of body and a delicious Moroccan vinaigrette coats it all (alongside a duo of lamb chops, of course).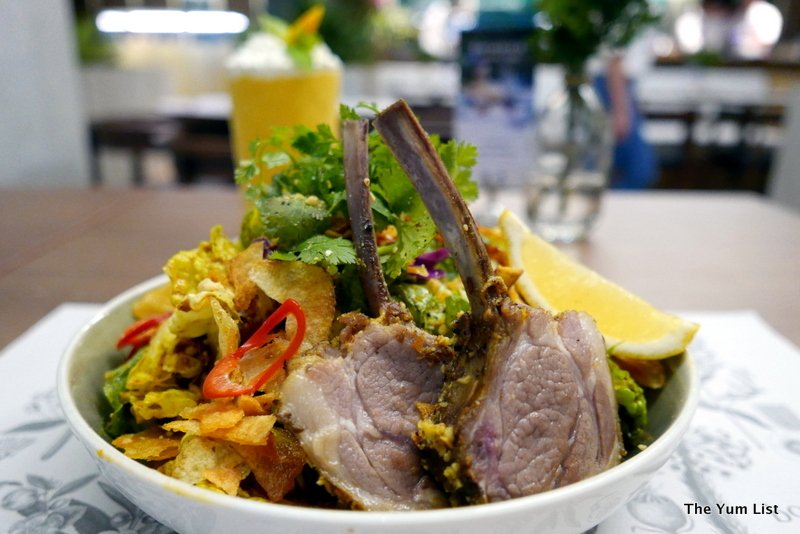 "Lobster roll is so yesterday," so Botanica + Co offers the "next big thing," the King Prawn Roll (RM45.5++). A buttery soft brioche holds plump pieces of prawns dressed in chef's aioli with honey and dill. It's sweet, meaty and delightfully yum.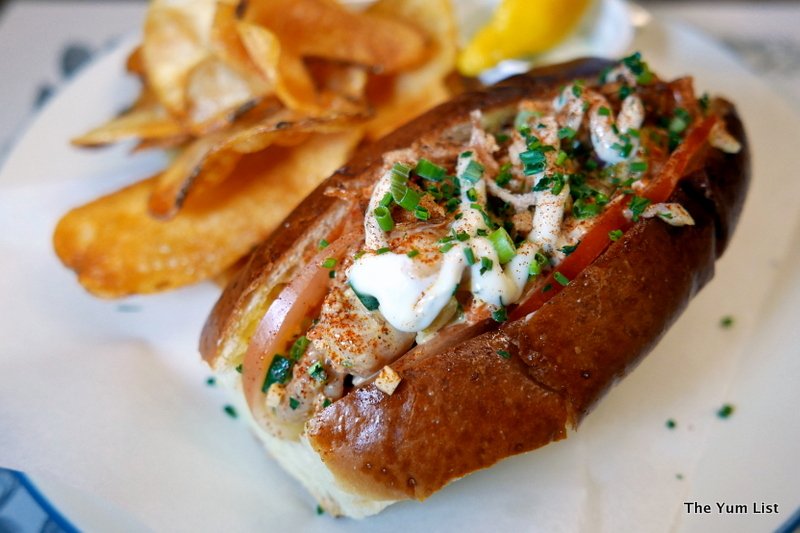 You know the latest superfood is kale, and Botanica + Co's chefs take advantage of the trend by using it to make the Prawn & Kale Pesto Pasta (RM 40). Thin strings of spaghettini are well-coated with the pesto and tossed together with cherry tomatoes and mushrooms. Three charcoal-scarred "big head" (no joke, big head is the name) prawns placed atop the pasta make this dish well worth the RM40 price tag.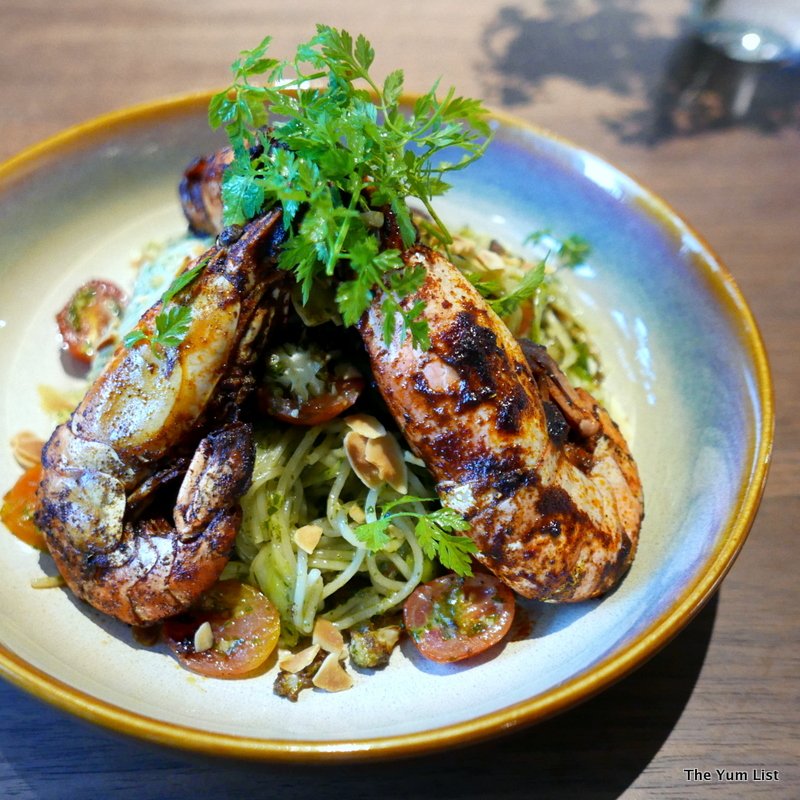 Japanese influence is seen in the Wagyu Beef Burger (RM42.50) with a paunchy grain-fed Australian wagyu patty backed up with Asian sprouts, avocado, nori, pickled ginger and unagi sauce. It's all sandwiched between a soft house-made bun, which manages to contain the explosion of textures and tastes into manageable bites. Chunky fries turn it into a complete meal.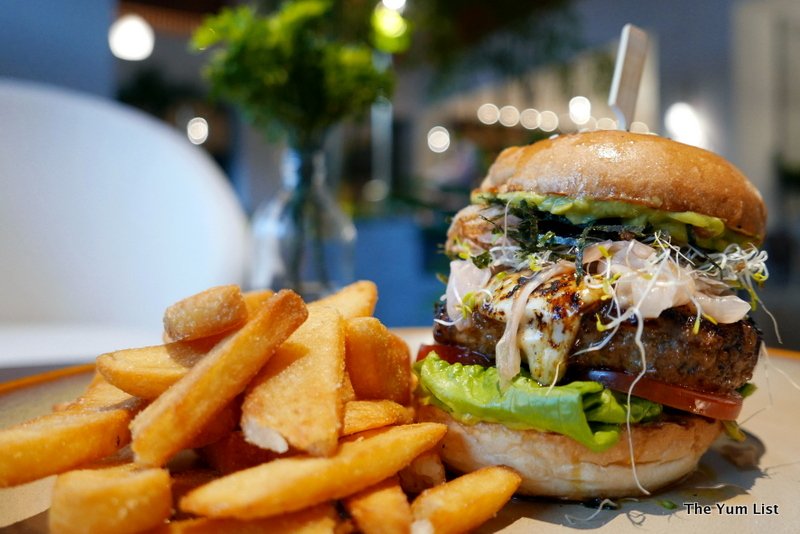 Borrowing a custom from Taipei where they eat enormous chicken cutlets as street food, Crispy Big Chicken Nasi Lemak (RM37) super-sizes a local favourite, home-style nasi lemak, with the inclusion of a whopper-sized piece of crispy fried chicken. Boiled egg, coconut rice, sambal chilli, ikan bilis, peanuts and cucumber keep the tradition and ensure that if you finish the meal you won't need to eat again for a day or two.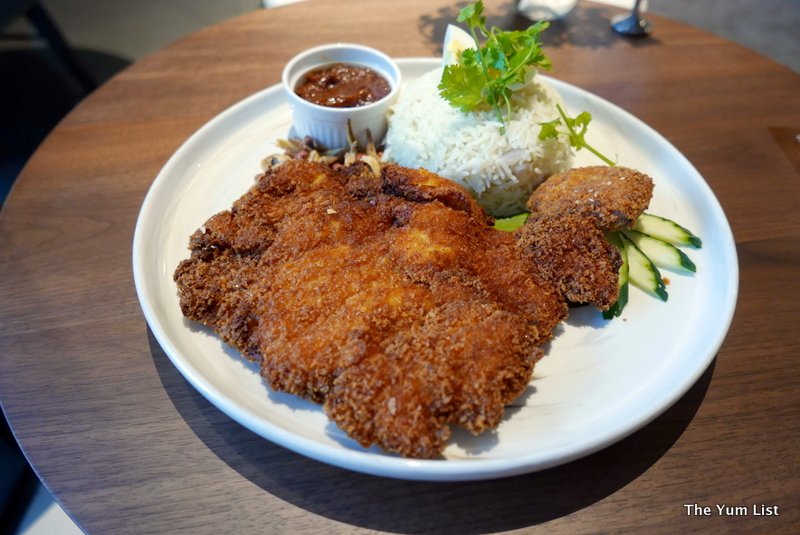 Seafood Parmigiana (RM40) sees a thick slice of house-made artisanal bread as the mattress for a miscellany of seafood coated in a creamy, cheesy, buttery sauce. Oodles of sea creatures – king prawns, crab, snapper, calamari and house smoked – are plump with freshness and given a shower of seasoning with Old Bay Spice.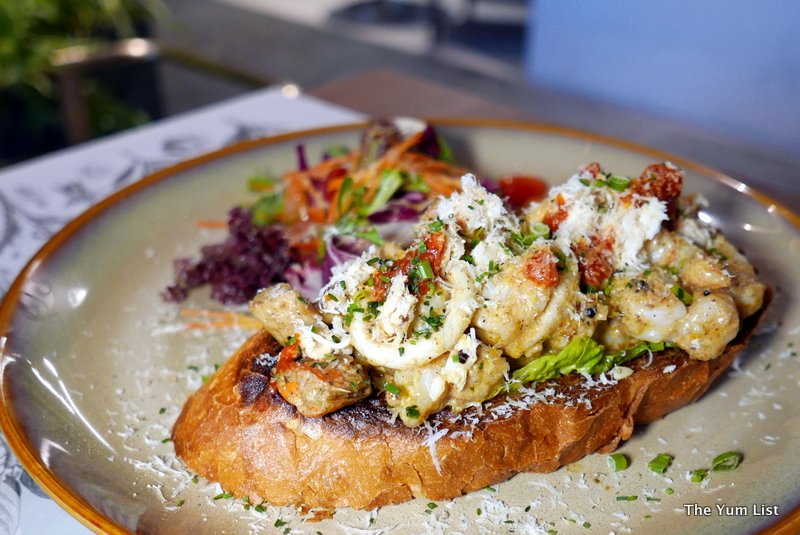 Dessert at Botanica + Co Alila
Lemon Meringue Tart (RM17) is a classic recipe encased in a house-made tart shell. It's filled with creamy curd and topped with a velvety meringue. It's just the right balance between sweet and tangy.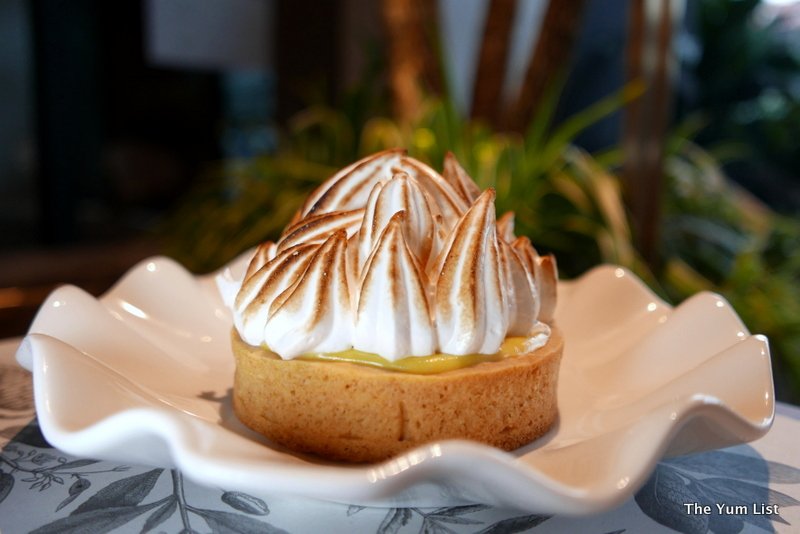 Chocolate Ganache Tart (RM24) is another liberal portion and features a shiny dark chocolate ganache. Silky smooth and rich with cacao this one will satisfy all chocolate cravings.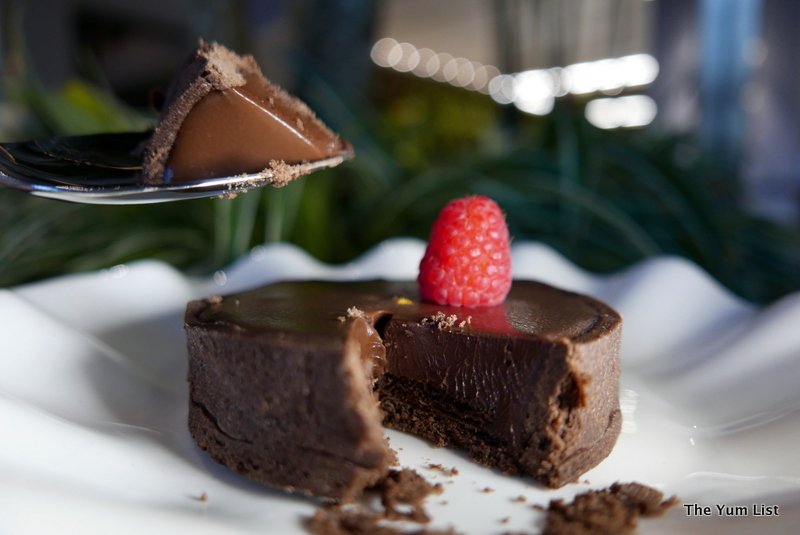 Reasons to visit: great setting, good coffee, must try the Tiramisu Martini, Moroccan Lamb Salad and Wagyu Beef Burger.
Botanica + Co Alila
Ground Floor at Alila Bangsar
58 Jalan Ang Seng
Kuala Lumpur, Malaysia
www.botanica.com.my/restaurant