*Mosto is now closed.
Words: Matt Jones   Photos: Monica Tindall
Nothing beats good hearty Italian fare and Mosto KL has it down pat. Don't be fooled by the upscaled appearance of the space, this homage to casual Italian dining is all about the flavours and the hospitality. Set in a monumental cathedral-like space, the double height ceilings, chocolate walnut timber veneer walls and floor-to-ceiling burgundy drapes act as a backdrop for the rustic Italian dishes it serves up. The locally sourced chengal timber chairs and tables sit in stark contrast to the rather grand surroundings, and present as the inspiration for the food to come.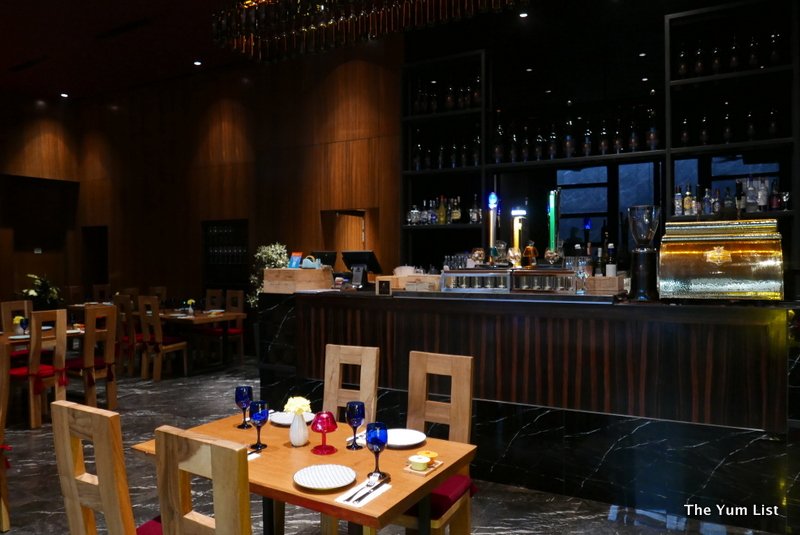 Wine Bar – Mosto KL
Just opened in December 2018, Mosto KL is Italian for 'must', the process of freshly squeezing grapes to begin the wine-making process, appropriate given their fairly extensive and celebrity-endorsed wine menu. Agnel, our sommelier, tells us the curation of the wine list is principally Italian, ranging from Piedmont to Sicily and beyond, with other notable drops from Australia and New Zealand, some French wines from Burgundy and Bordeaux, and a few select reds and whites from the Italian racing car driver Jarno Trulli's collection. After perusing our menu choices, Agnel guides us towards the Anna Fendi (yes, THE Anna Fendi, the fashion designer who created the house of Fendi, and which Mosto are the exclusive Malaysian suppliers of) Stiffelius Chianto Classico DOCG (RM288), a full-bodied red marked with cherry and flower notes and hints of vanilla as it will "go well with the acidity of our tomato-based and primarily meat dishes".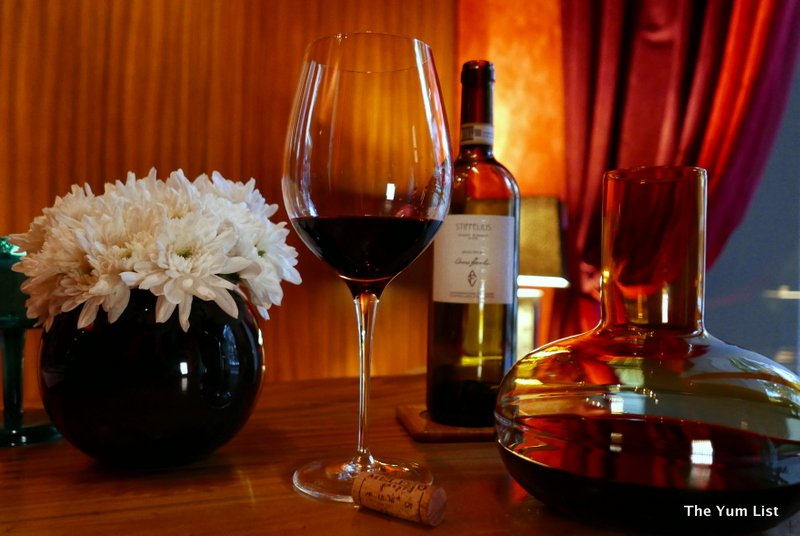 It's Not Only Wine at Mosto KL
Starting with a few cocktails, Mosto KL does some great Italian inspired tipples, namely the Mosto Italiano (RM38), a grapefruity and refreshing take on the old Aperol Spritz, of white wine, Aperol and soda, and the Highball (RM38), a rather gutsy and masculine negroni-styled drink garnished with a carved citrus skin that was my pick.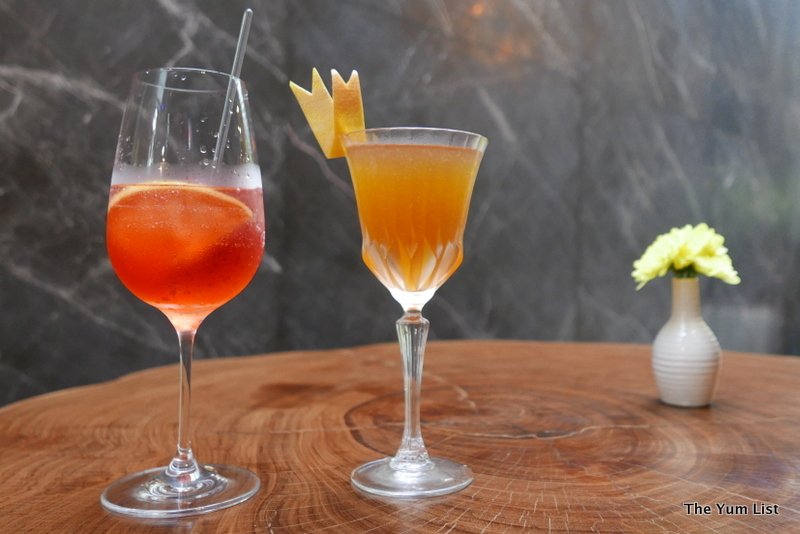 Arriving starving hungry, the complimentary basket of welcome breads were very welcome indeed, a really nice touch given the focaccia, baguette and sourdough came with two super zesty dishes of sun-dried tomato and olive tapenade dips. All breads and most of the pastas are made and baked fresh onsite.
In Chinese horoscope I'm a metal pig, so when Beverley, the bubbly and vivacious Marketing and PR Manager who hosted us over lunch, informed us that Mosto KL is "unabashedly, unashamedly and proudly pork" (almost every dish on the menu is pork) I felt right at home.
Mosto KL Menu
Perhaps my favourite dish of the day came first, Pasta e Fagioli (RM28), a delectably moreish blend of cannellini and kidney beans, pork belly and sliced pork, with a swirl of tagliatelle pasta on top that absolutely bursts with flavor.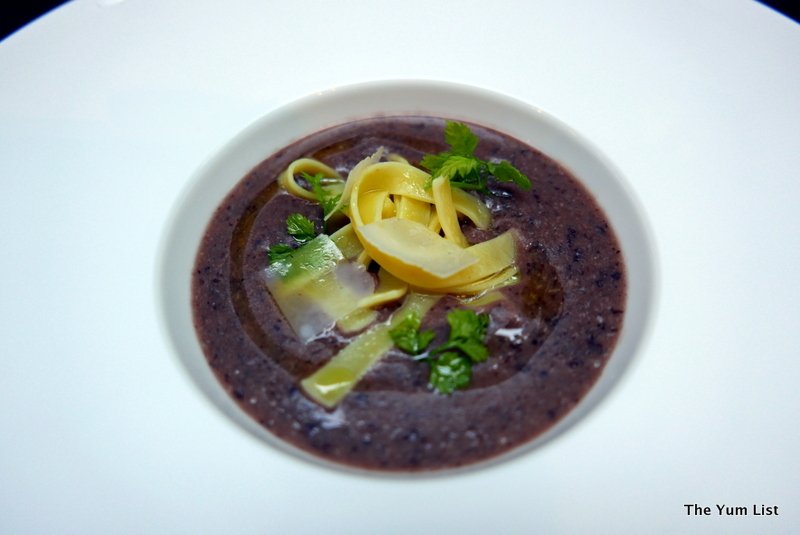 One of Mosto KL's signature dishes is the Risotto Con Salsiccia e Vino Rosso (RM48), a deliciously rich risotto of al dente carnaroli rice and salsiccia sausage in a red wine reduction, sprinkled with parsley and topped with shavings of pecorino cheese.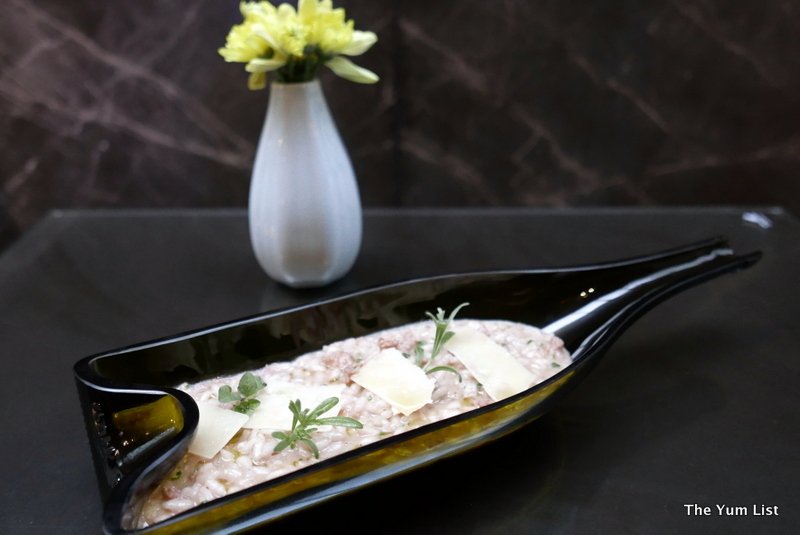 A great sharing platter for two, the Gran Tagliere Di Salumi e Formaggi (RM99), is a generous timber platter of signature Italian cold cuts of speck (prosciutto), pancetta and Iberico ham with assorted cheeses, a side of honey, and their specialty house-made focaccia bread. For added entertainment, you can watch the chef slice it fresh from the deli-style fridges near the entrance.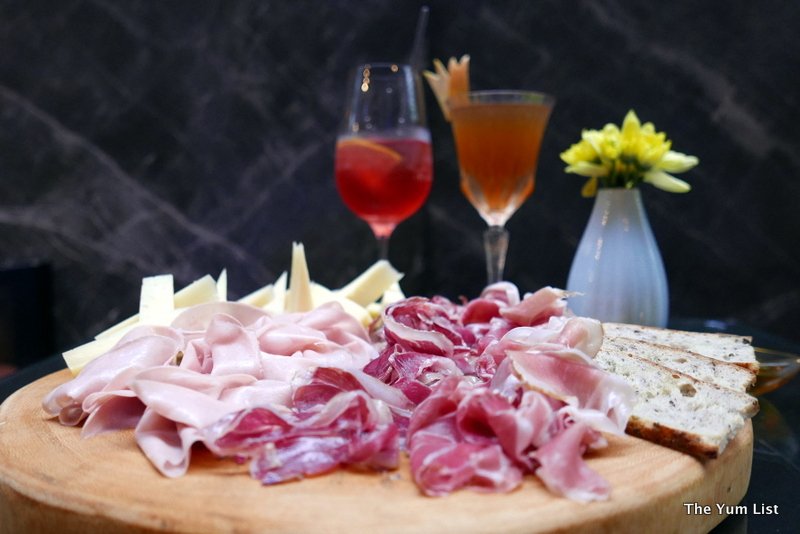 Try Beverly's favourite, the Rigatoni Alla Carbonara (RM38); bacon, tomato and pecorino cheese sauce over fat tubes of rigatoni pasta (also made in-house), a balanced combination of flavours of earthy olive with herbs and the crunch of bacon. Caning, on the other hand, absolutely loved the Involtino Di Maiale, Prosciutto Crudo, Cheddar e Patate (RM68), a main course-sized plate of very tender pork neck rolls with Parma ham and cheddar cheese served with Lyonnaise potatoes, that presents like a sausage but is actually hand-rolled.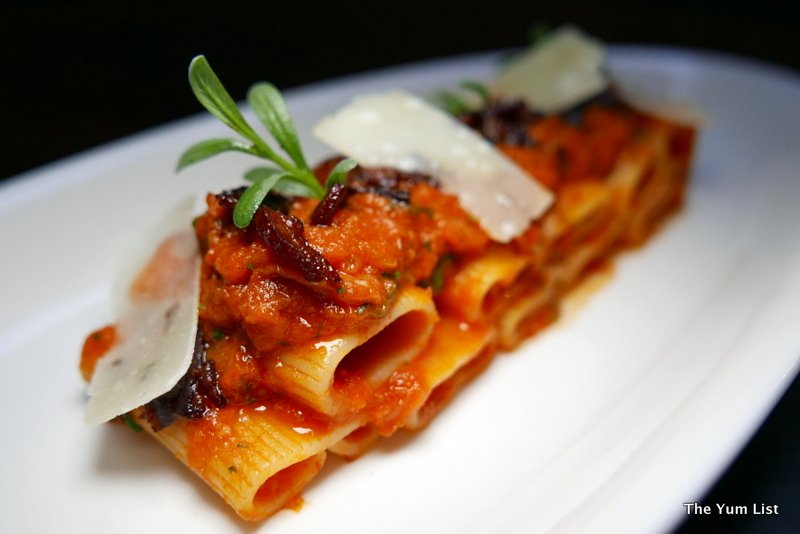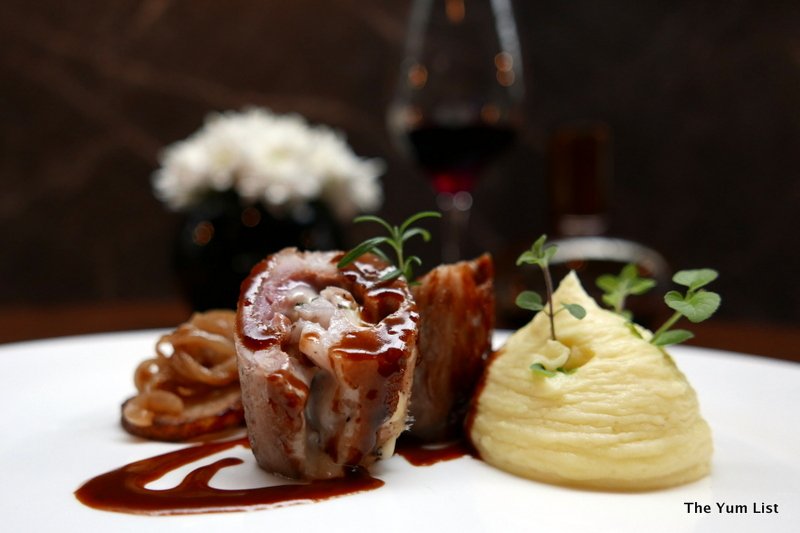 Mosto KL also does some fantastic spit-roasted pork ribs; Costolette Allo Spiedo (RM78) which you can watch slow cooking in the rotisserie oven beside the bar, served with butter and sage, or for a slightly more locally-infused dish there's the Pancia Di Maiale (RM58) of roasted pork belly served with apricot jam, honey mustard, and garlic sauces, with fries and a side salad.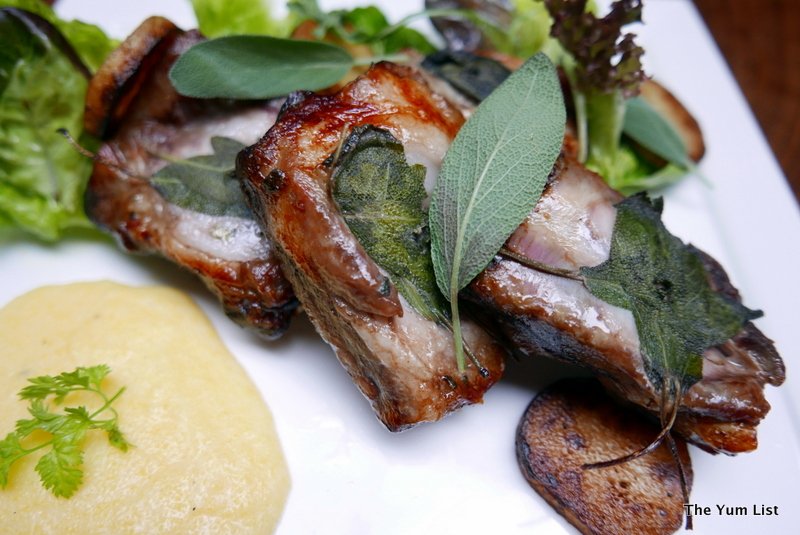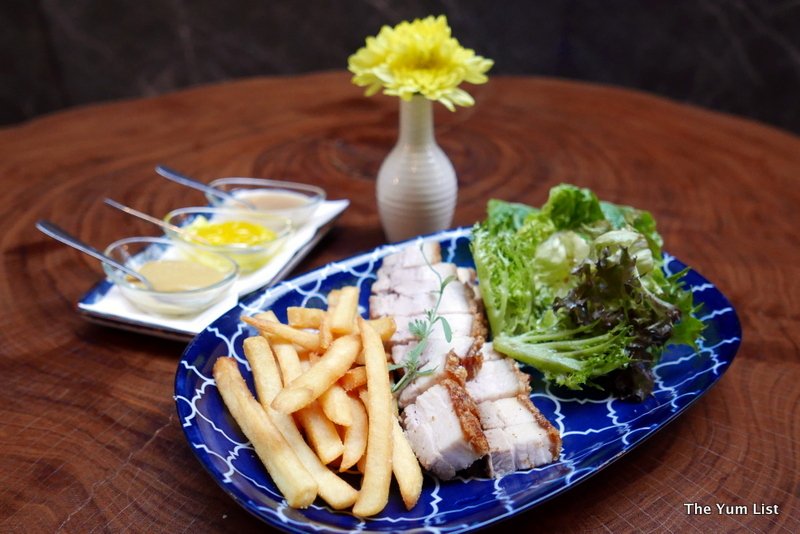 Another house specialty would have to be their Hamburger Di Maiale (RM38) with a 180gram juicy pork patty, crispy bacon, pineapple, lettuce, tomato and mayonnaise atop a black activated charcoal brioche bun, also served with fries and a side salad. With every element made entirely in-house, it's possibly the most luxe burger I've had to date.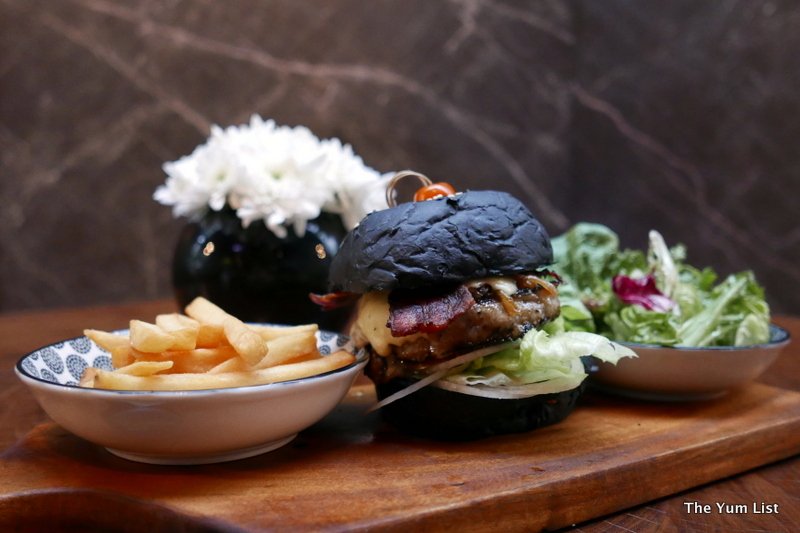 Dessert at Mosto KL
The dessert menu may be short and to the point but it's done brilliantly and with great respect for its Italian heritage. The Crème Caramel (RM15) is a golden yellow and thoroughly decadent wobbly delight swimming in a gorgeously thick and sticky caramel sauce, and the Tiramisu (RM20) is a generously portioned slab of light but rich traditional tiramisu, garnished with an assortment of berries and baked flaked almonds.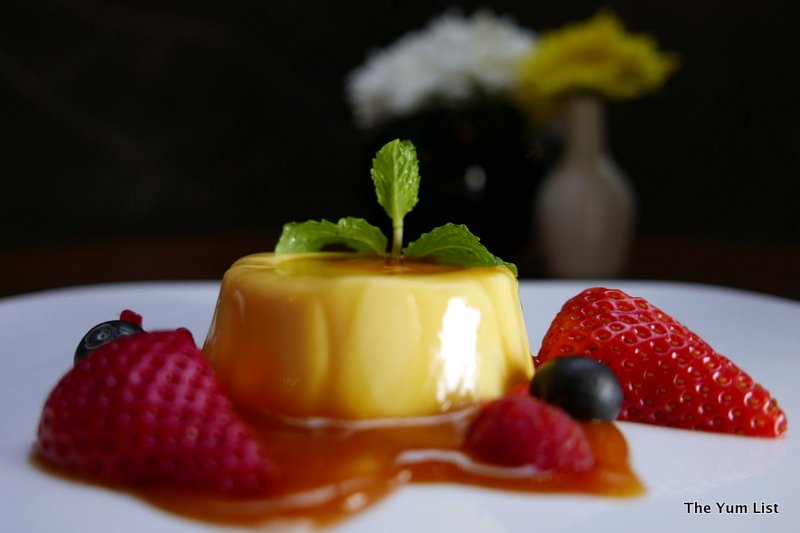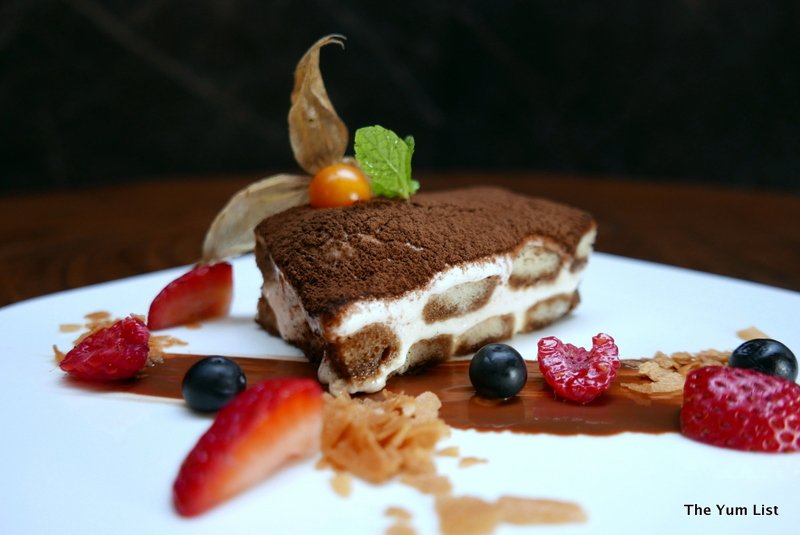 Reasons to visit: With its delightfully eclectic plating and table-ware, polished rustic Italian cuisine, and highly attentive and knowledgeable waitstaff and sommeliers, Mosto KL represents one of the freshest and best upgraded casual Italian dining experiences in the city. Hey Mosto, Mosto Italiano!
Mosto KL, Wine Bar & Restaurant
Wine and Swine, KL
Ground Floor, One KL
50450 Kuala Lumpur, Malaysia
+60 3-2386 6029
www.facebook.com/mostowinebarkl