Words: Craig J Selby   Photos: Monica Tindall
Looking for a great value Sunday brunch to share with family or friends? Strato at Troika Sky Dining might be exactly what you are looking for.
High in the levels of The Troika, Strato offers affordable, comfortable dining with a stunning view. Strato's Sunday Brunch is certainly great value at RM 120++ per person (beverages extra), and it has been designed for sharing – platter after platter of homely Italian cuisine, with everything freshly made onsite. What a great way to enjoy Sunday with friends and family.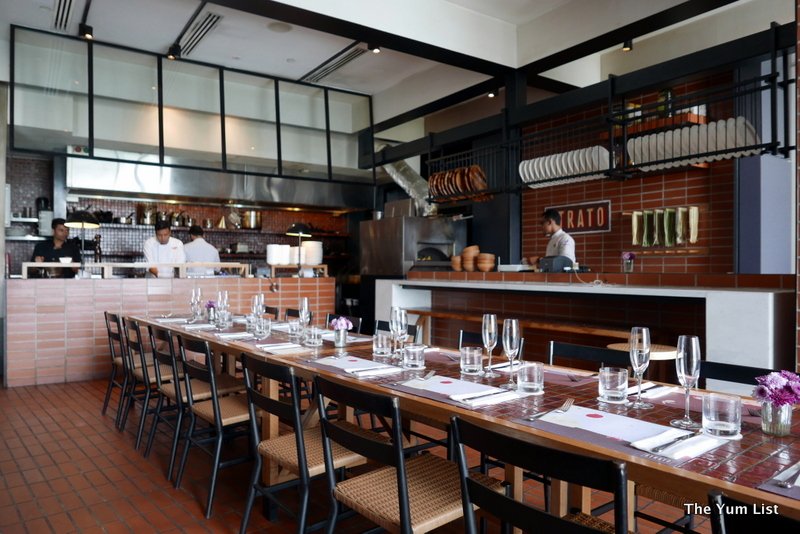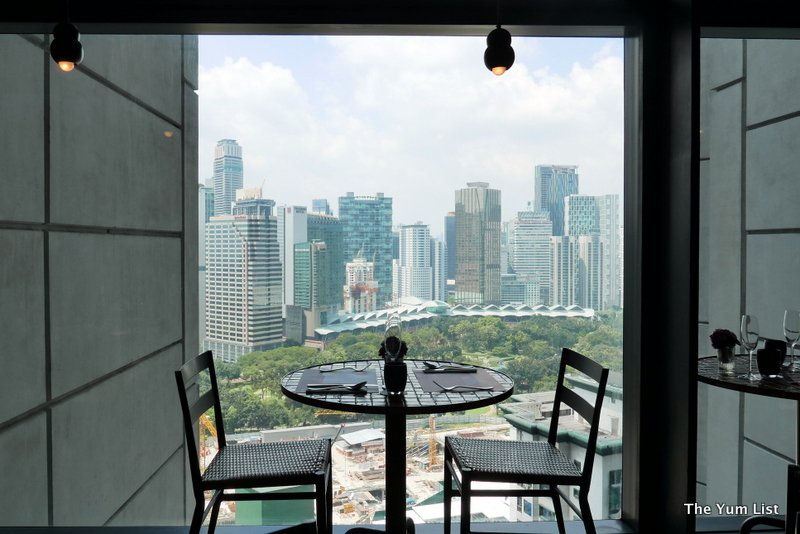 Antipasti – Sunday Brunch at Strato
First to the taste buds was the gnocchi. Grilled ricotta gnocchi, firm, bouncy, and oh so full of flavour. Great little bites of deliciousness. Add to the gnocchi a smidgeon of olive oil for a deeper flavour, and to add a little complexity. The zucchini pesto was a nice surprise to the gnocchi too – nicely cooked, and slightly salty to add depth. Perfect first bite for what is going to be a stunning brunch.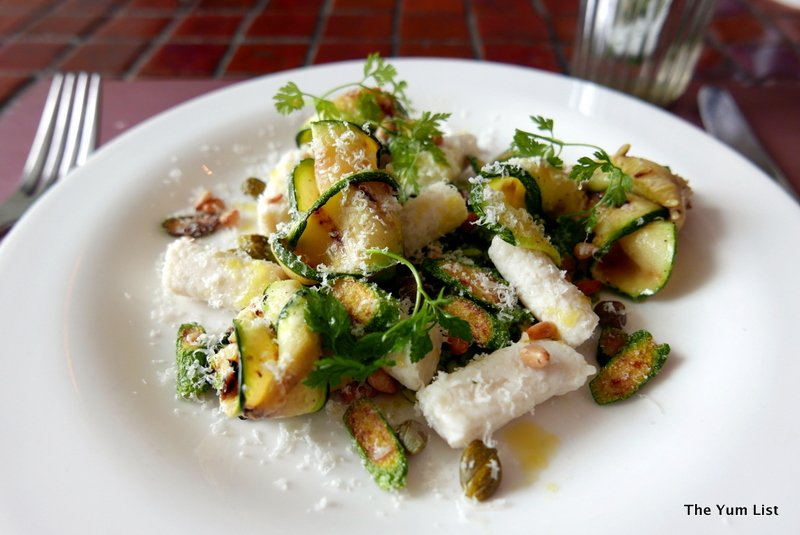 If it's comfort food that you are after, enjoy Strato's take on 'snags and eggs'. A beautiful sunny-side-up egg, with fried-chopped Italian sausage, feta cheese, fava beans and fresh mint. I love my egg runny, and this combination together into one mouthful was just bliss. The mint added a nice fresh pop to the already herbed sausages.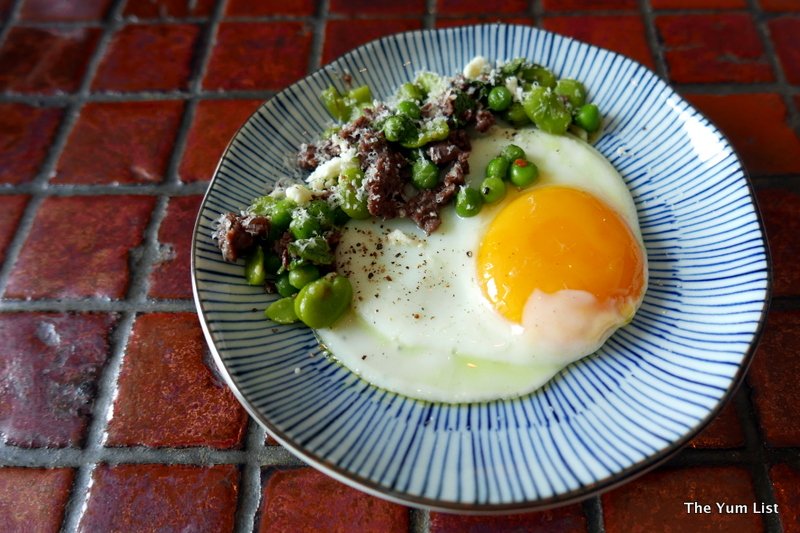 Something unique was the baccala stuffed courgette flower fritti, served with a coriander yoghurt and tomato passata. This crispy flower, slightly salty, and bursting with flavour was great with the soft and creamy yoghurt. Definitely something new to my palate, and it left a little hit too.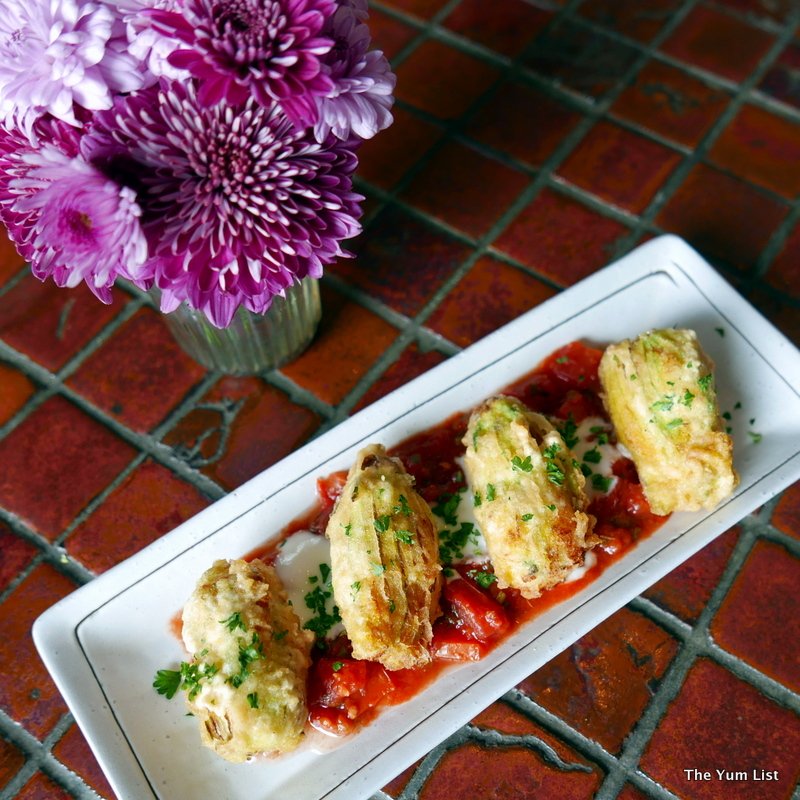 I also loved the stuffed sweet baby pepper. Rich with tomato ragu, this sweet bite was a great highlight to the antipasti.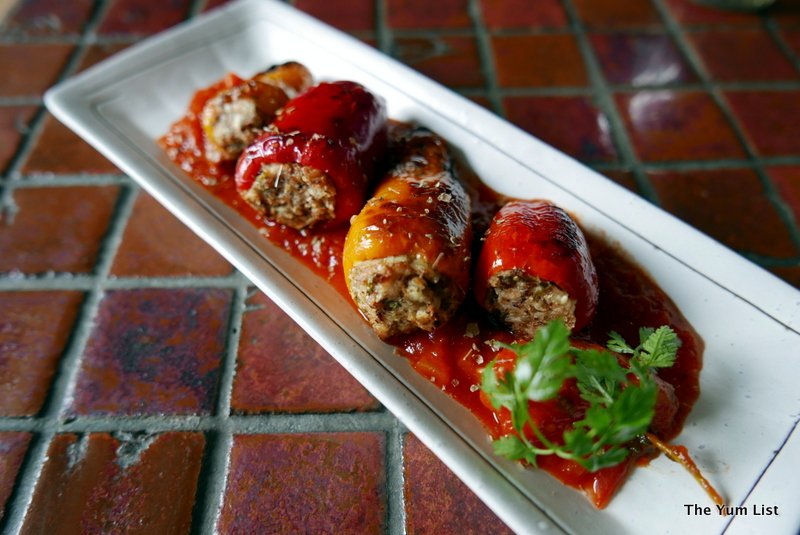 Salt baked baby beets offered up something different. The earthiness of beets is always a nice addition to a meal, and Strato did themselves proud with this creation. Add to the beet, pistachio granola for texture and powderiness. A great combination.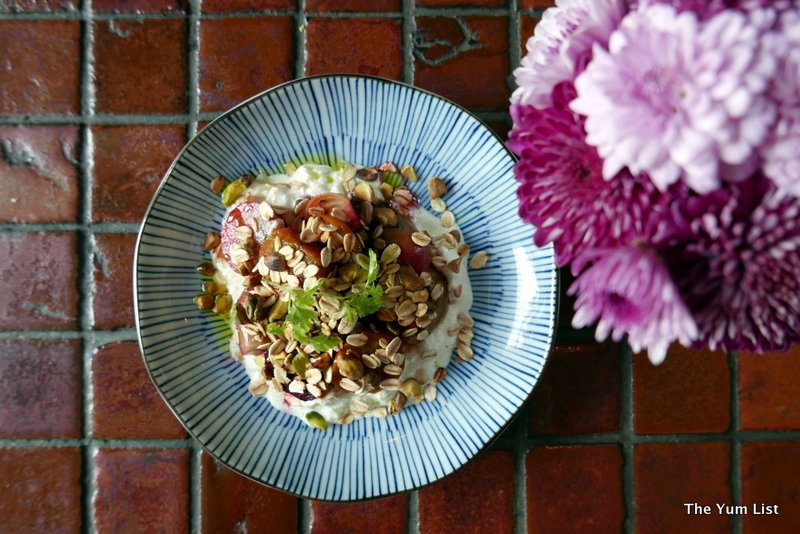 Generously portioned tiger prawns were grilled nicely and served with arugula pesto. These mouth-watering prawns tasted so tender and juicy. With a beautiful char on them, just pull the head off and eat! Delish!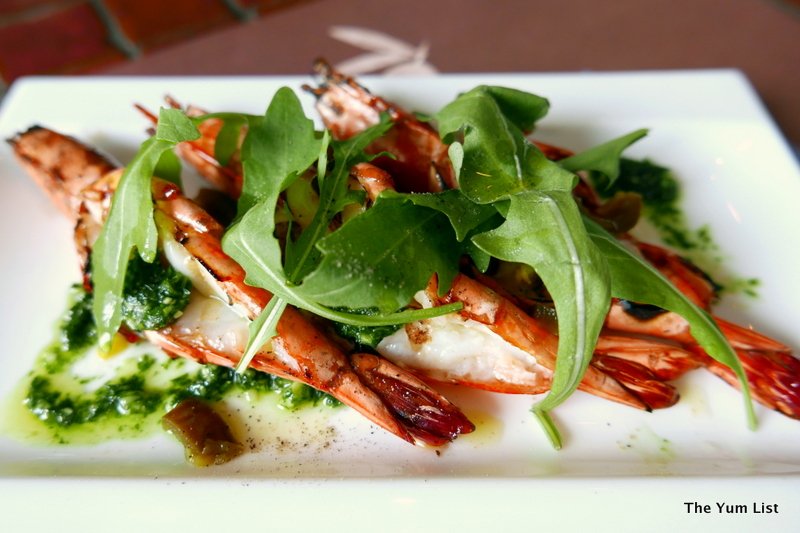 The involtini di melazane tasted great too. Eggplant rolled with buffalo mozzarella and anchovy. I don't usually eat anchovy, but it didn't overpower with this dish; just a nice set of creamy and smooth flavours, and of course, the buffalo mozzarella – who can resist.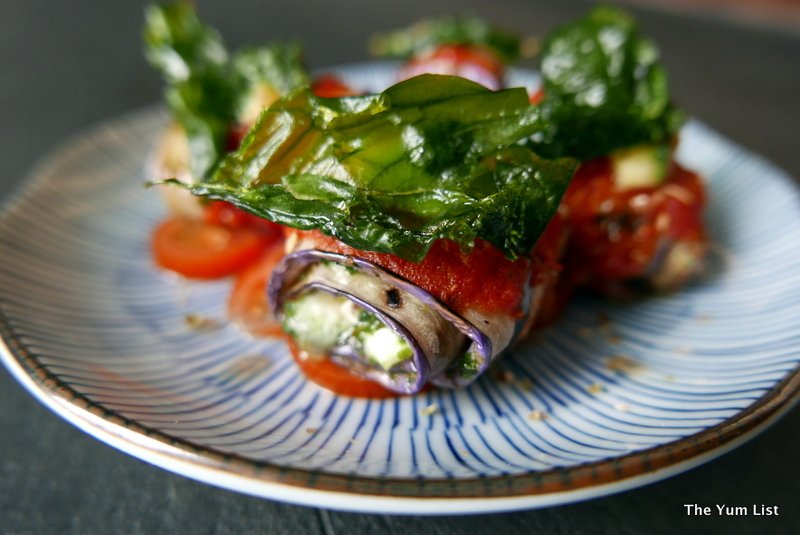 Pasta at Strato, Troika Sky Dining
Our pasta dish was a beef rib cappelletti in bone narrow brodo. Basically, a delicious rich beefy clear broth with a delightful dumpling inside. The broth was extremely hearty, beefy and rich, and is one of those wintery soups that you dream of. The tender dumpling inside was a lovely tasty morsel and took on the broth very well.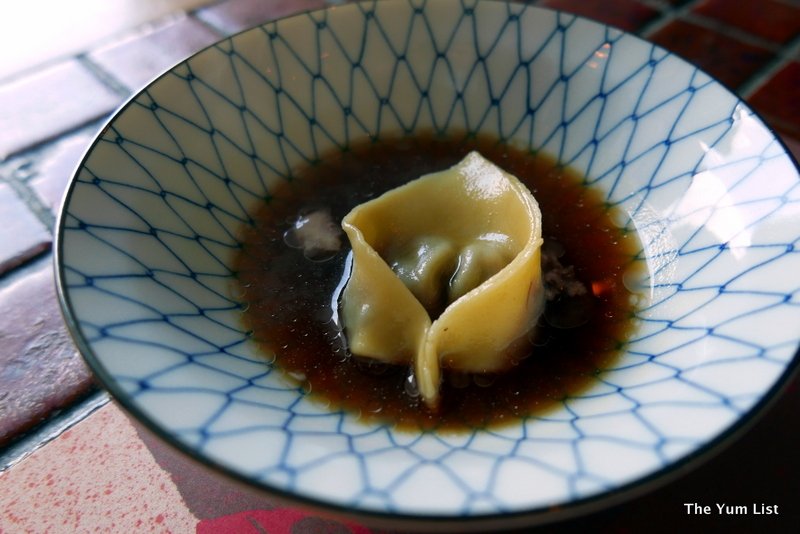 Strato's Brunch Menu – Mains
Certainly, Italian hospitality leaves you wanting for nothing. Out next was a huge bowl of steamed Black Mussels. Served with couscous and lobster brodetto, the mussels were firm and plump and had a great aroma. The couscous is added for texture, and the broth prepared with white wine. The generous sides of the bread are there to mop up the sumptuous sauce from this dish.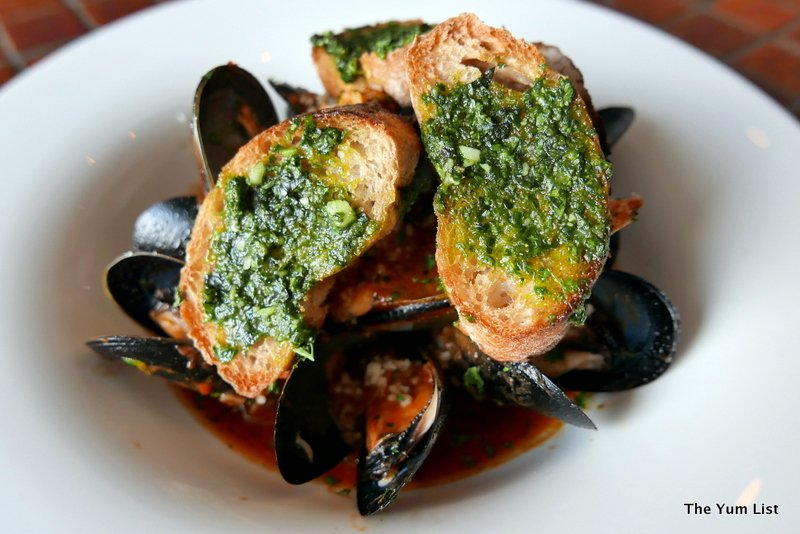 My favourite though was the roasted lamb leg. Generously carved slices of lamb were accompanied by sweet roasted pumpkin (great with a drizzling of maple syrup) and a chilli-herb butter. The lamb was sweet and tender, and the balance of fat to meat perfect for a hearty lunch. Forget potato, we had gnocchi alla Romana instead, a mildly salty gnocchi, very rich with a lovely flaky cheese. Oh, and that pumpkin, so sweet to the bite.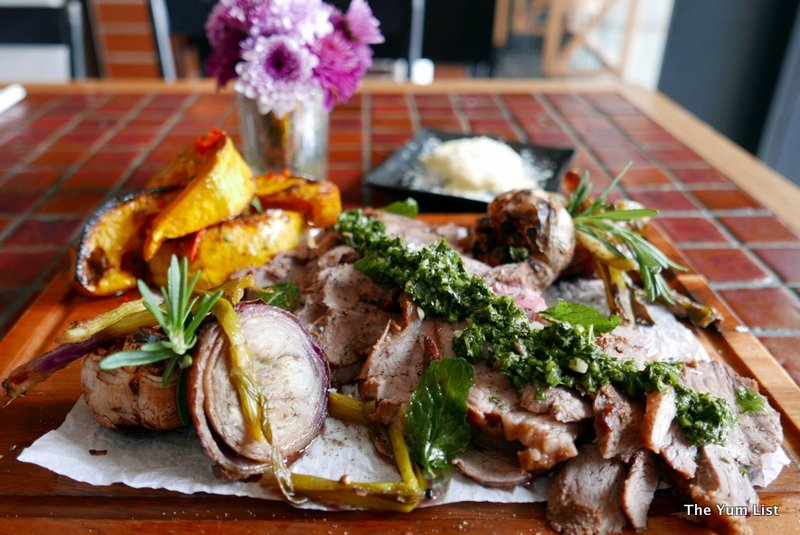 Yes, Caning and I we went back for seconds. Or was that thirds?
Strato's Menu of Desserts
The trio of desserts offered a nice assortment for everyone too, assuming you still have space for a bit of dessert. We kept a little bit of room to sample the desserts.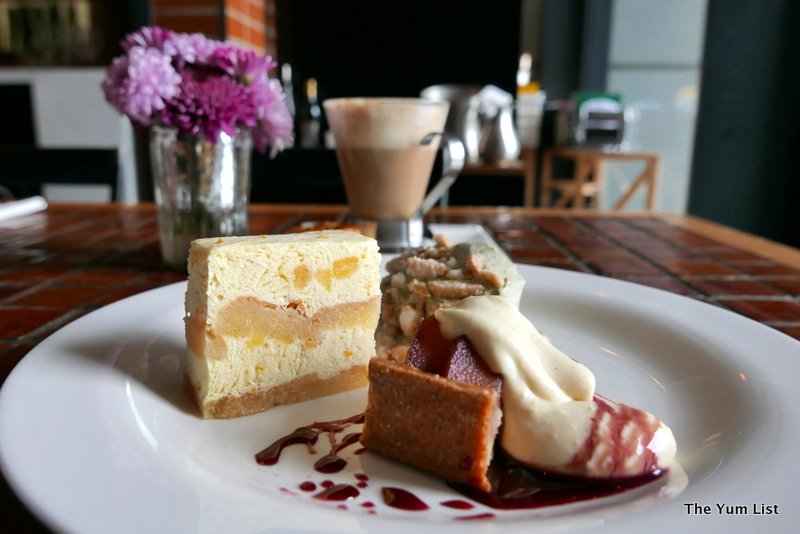 First up was green tea tiramisu w candied almonds. What a refreshing take on tiramisu. The green tea/matcha infusion worked well, and this tiramisu has a nice dryness to the sponge. Add lashings of mascarpone for the usual flavour bursts.
The orange semifreddo was an indulgent and rich dessert. I loved the lightness of this and the fresh fruit inside. But one slice was enough for me after all that came before.
Finally was the poached red wine pear tart. A nice light tart, with delightful poached pear in red wine. Slightly sweet, but very luxurious.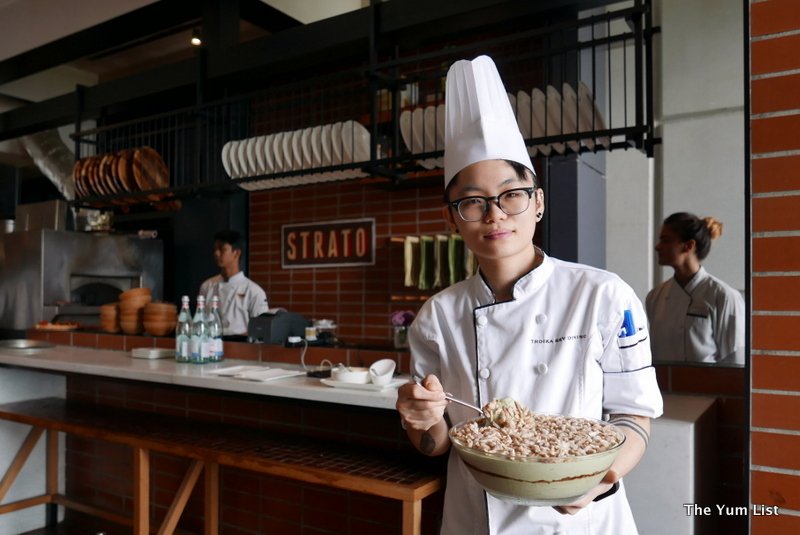 Overall, a fantastic Sunday brunch, and amazing value. What's even better is that you can ask for seconds (and thirds) of anything you like from the menu – so start off with what they serve, and heap on your favourites as you come to discover them.
Reasons to visit: Amazing value for money Italian Sunday brunch, great service, that view.
Strato at Troika Sky Dining
Level 23A, Tower B, The Troika
19 Persiaran KLCC
50450 Kuala Lumpur
Malaysia
www.troikaskydining.com/strato
+6 03 2162 0886
Opening Hours:
Lunch 12.00 to 15.00
Dinner 18:00 to 23:00 (last orders)
Two seatings for dinner:
1st seating – 6.00 pm to 8.30 pm / 2nd seating – 8.30 pm to 10.30 pm