Monica Tindall
28 Fireplace, our go-to neighbourhood café in Ampang, has introduced a new menu and it's brimming with tasty options for vegan and vegetarian diners. Listening to customer requests for more meat-free choices and a desire from the owners themselves to eat more mindfully, the kitchen team have created a slew of recipes that kept even my non-veg hubby entertained (Me? I'm an easy sell. I love veg!).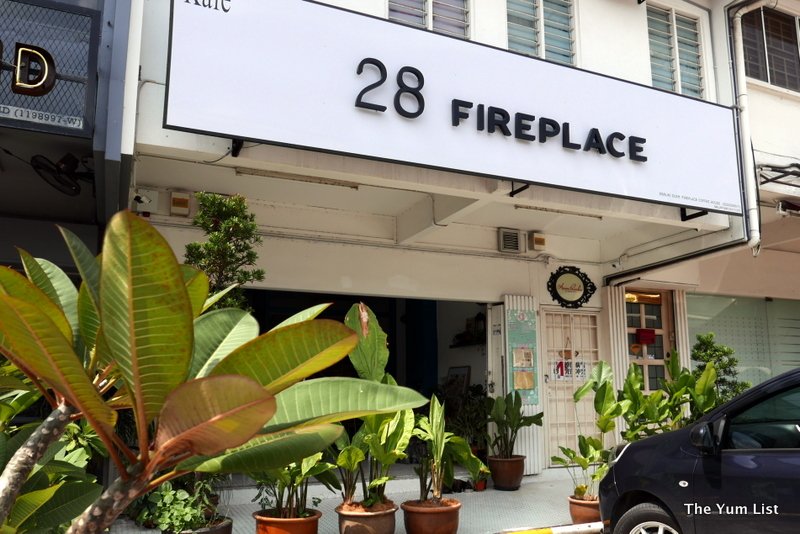 Brunch Menu 28 Fireplace Ampang
A classic begins our brunch pickings with Eggs Florentine (RM30). Toasted organic rye sourdough furnishes a delightfully chewy base for the 63-degree kampong eggs, mushrooms, caramelized onions, Aussie baby spinach and cheddar cheese. The whole dish has a wonderful moistness to it. This is already my fave. If you're on the hunt for breakfast in Ampang, I highly recommend it.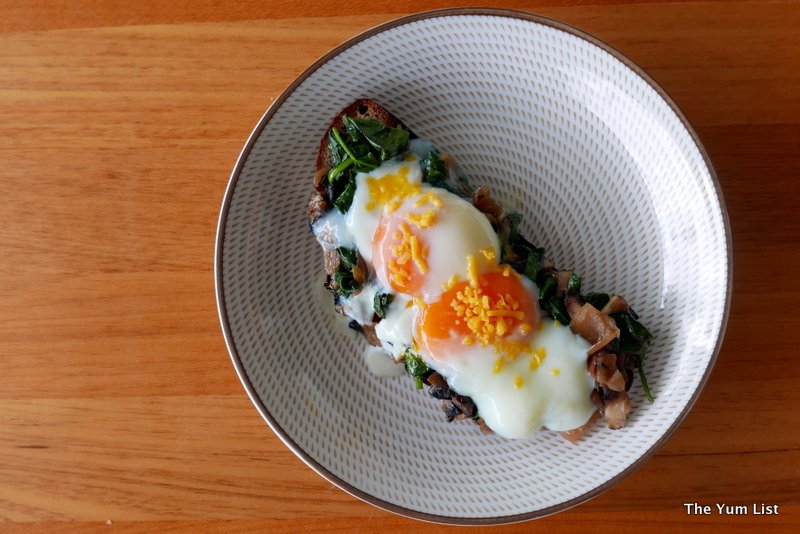 Light Bites
I can't go past the Ricotta Toast (RM28) as I spy avocado! A sunny-side-up kampong egg crowns diced cherry tomatoes, avocado, pesto, and ricotta on toasted sourdough. Another yum! Are you noticing the pretty plates? Not only did the menu get a makeover so too did the crockery.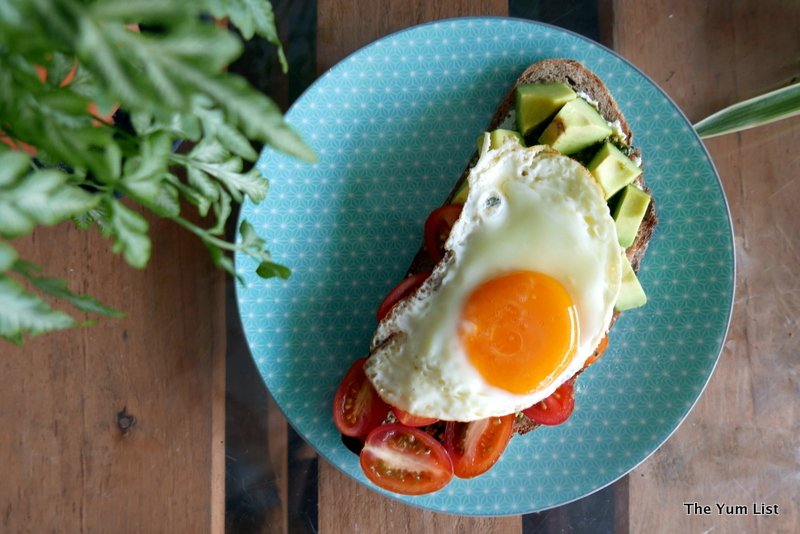 Salads
As the next dish is delivered, a diner at a neighbouring table gasps, informing me that this is her absolute best-loved, "must try food in Ampang." Boosting the veg, just a little, with the addition of tuna, the Tataki Garden (RM29) features slightly seared squares of black and white sesame-crusted pink tuna alongside Ruby grapefruit, red dragon fruit, pickled onions and radishes, baby peach slices and a zesty ponzu sesame dressing. She's right! It's delish.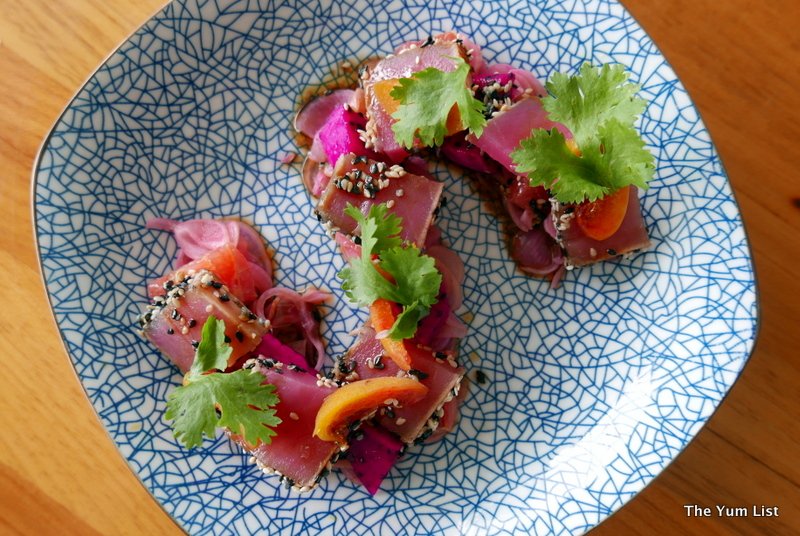 Pasta
A mound of tangled of spaghetti bears a generous portion of the Vegan Marinara (RM30). (Customers can also select fettuccine if they prefer.) Grilled aubergine, celery, garlic and tomatoes make a rich sauce with an addictive tang. Rocket breaks up the vibrant red as the crown. This recipe ends up being hubby's top pick.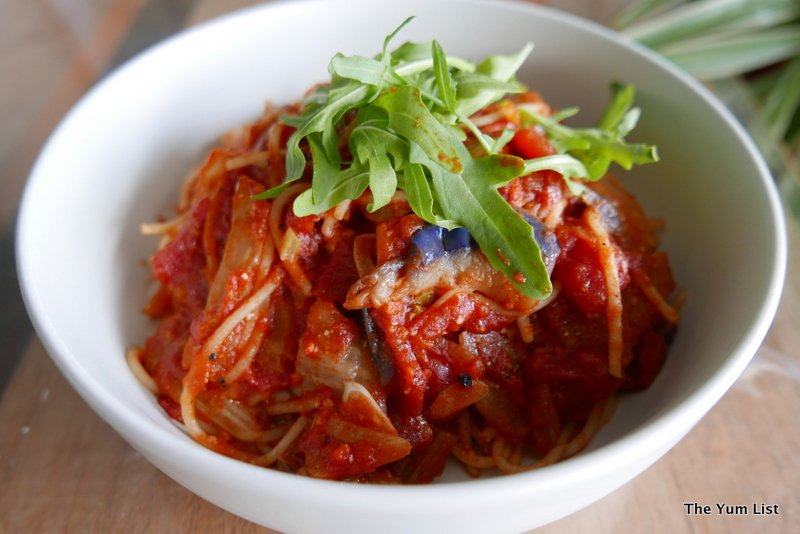 Gourmet Sandwiches
Toasted white sourdough slices hold the Aioli Eggs (RM22) gourmet sandwich. On one slice there's a sunny-side-up egg and on the other piece sliced Portobello mushrooms. A pile of greens, rocket and baby spinach, balance the dish. The sauce has a good kick to it with a cheeky Malaysian addition of sambal – not just one but two types of sambal blended together with garlic, mustard powder and egg yolks.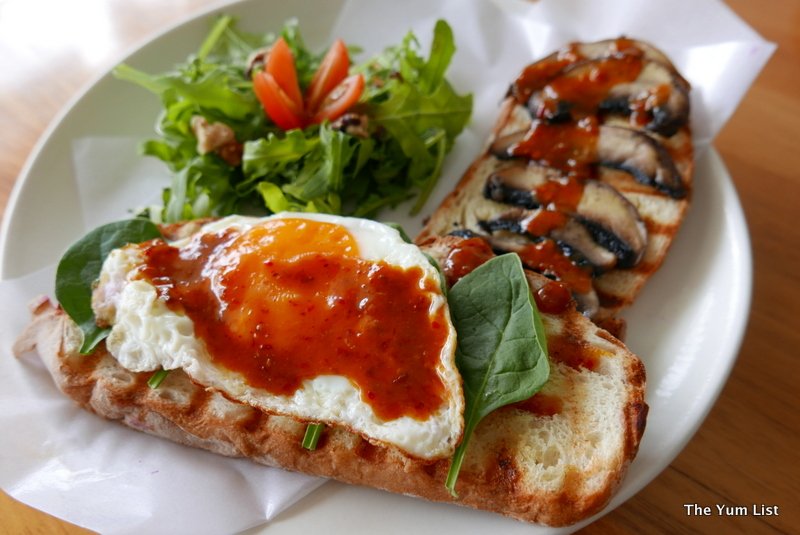 Something Sweet
Cakes are sourced from a variety of home bakers and change regularly. Today, we're so very fortunate that the Salted Caramel Apple Cheesecake (RM18) is in stock. A buttery biscuit crumb cradles stewed apples topped with luscious cheesecake filling and it's all topped off with some broken nuts. Divine!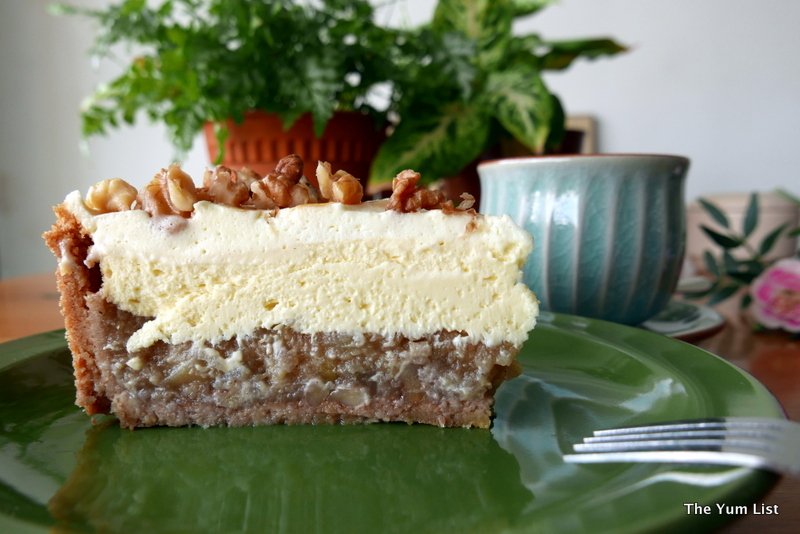 28 Fireplace Menu – Drinks
Coffee
Melbourne's famous Cottle Coffee is the café's chosen supplier. It's one of our preferred brands but currently, as far as I know, there are only a couple of cafés in the city that stock it. Espresso Extreme, a blend of beans from Brazil, Papua New Guinea and Honduras, is used for both hubby's Cappuccino (RM13) and my Magic (RM11). The owners' love for the Aussie coffee scene truly surfaces with the listing of the latter wizardry. This Down Under creation sees a double ristretto topped with foam but slightly less milk than a flat white so you get a good punch of coffee in every sip.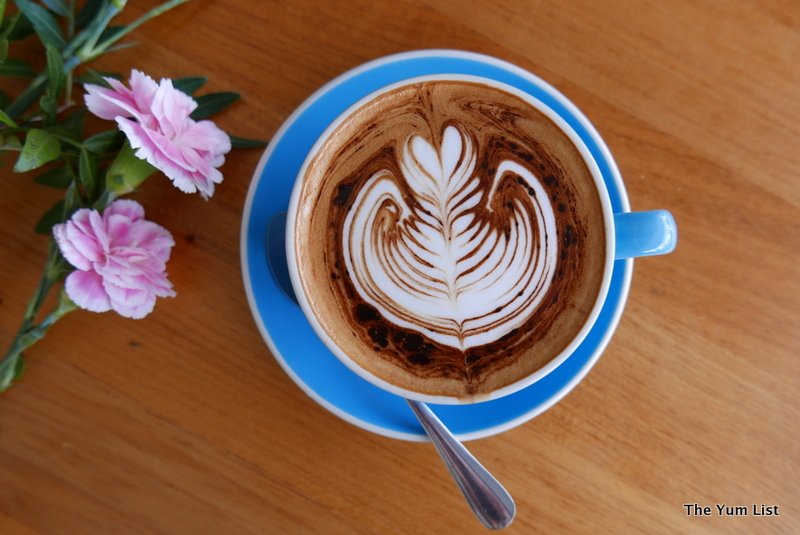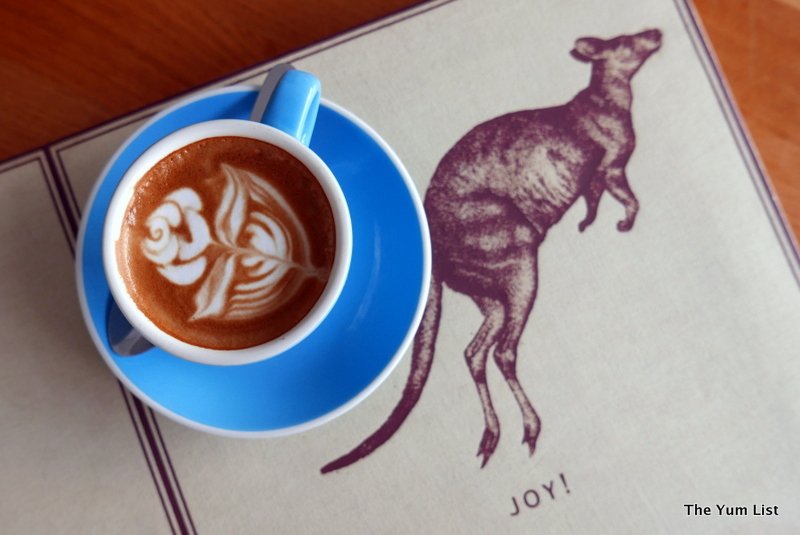 Non-Coffee
From the non-coffee menu, Cider Lemonade (RM14), sounds enticing. Going along with the rage of kombucha and kefir, this beverage ferments lemons for at least a month producing a drink with an intense flavour and mild effervescence. It definitely warrants a second order.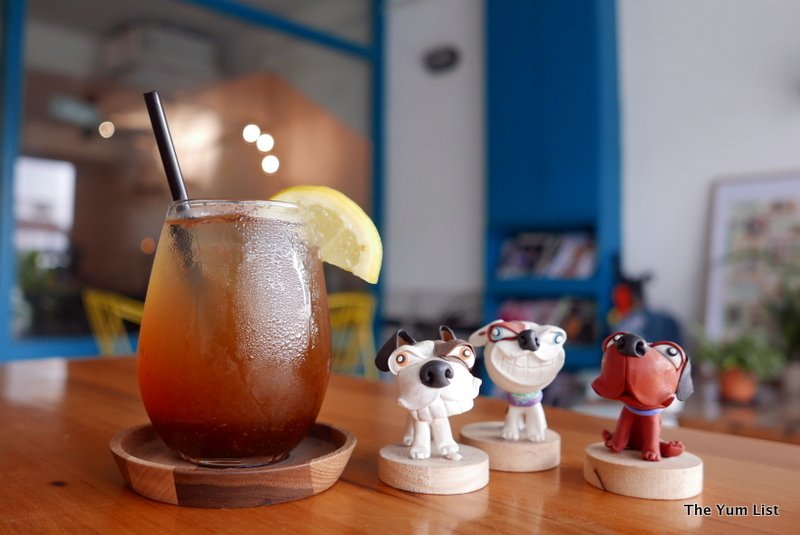 Uji Green Tea
28 Fireplace has a significant list of tea beverages from the Uji Prefecture – an area renowned for producing some of the best green tea in the world. We try the Houjicha Latte (RM18), which is a roasted green tea served in a gorgeous cup. The profile is profound and the wait staff suggest, even if you usually take sugar with your tea, to first try it without sweetener to fully appreciate its depth.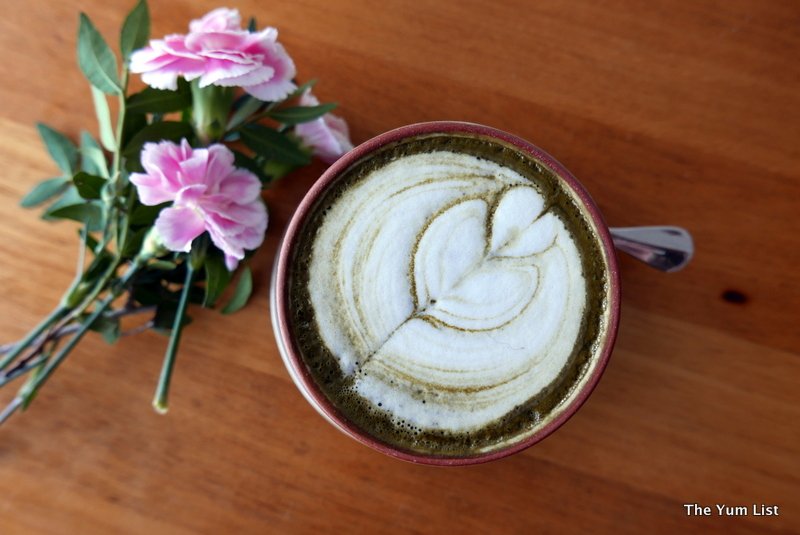 Reasons to visit: a whole range of vegan and vegetarian options right here in Ampang; pet-friendly café; cosy friendly feel – a happy neighbourhood vibe; coffee is superb; my two most-favoured dishes are the Eggs Florentine and the Salted Caramel Apple Cheesecake.
28 Fireplace Ampang
Cafe in Ampang
28 Persiaran Ampang
55000 Kuala Lumpur, Malaysia
+6 03 4265 5077
www.facebook.com/28fireplace/


Opening hours:
Sunday to Thursday 9 am – 10 pm
Friday & Saturday 9 am – 11 pm
* Complimentary Wi-Fi
* Credit cards accepted for purchases above RM50
* Limited parking on the street.
* Pet-friendly.
* Reservations are recommended for the weekend
The mains are available after 12 noon but the rest of the menu is available for the entire day.
A RM25 cake and coffee (tea too!) special runs weekdays from 3 pm – 6 pm.