Monica Tindall
Hyatt's flagship property in India, Hyatt Regency Delhi, launched over 35 years ago as the city's premier five-star hotel in New Delhi. Even with the explosion of luxury hotels in more recent times, three and a half decades later Hyatt Regency Delhi remains a prevailing choice for both foreigners and locals alike. We spent a long weekend here and found five compelling reasons why we'd book again without question.
1. Breakfast at Hyatt Regency Delhi
One of India's greatest delights and also one of its biggest challenges is the food. Apparently, around 60% of travellers succumb to the dreaded Delhi Belly yet the country has a such a rich culinary heritage that it would almost be a crime to miss it.
First-time travellers are well advised to take care with their food in India but with Hyatt's farm to plate philosophy (they have their very own farm on which most ingredients are grown), you're guaranteed high standards are met right from the source all the way to the kitchen table.
All of this wonderfully fresh produce is channelled into at least six food and beverage outlets, as well as the Hyatt Regency Club. From Chinese to Italian (full restaurant review of Piazza here) to a colonial-themed bar, guests are spoiled for choice.
The breakfast buffet at Café, the hotel's all-day-dining restaurant, is the perfect place though to capture a taste of India in one sitting or to simply begin the day with the comfort of home.
Carbaholics are sure to drool when they spy the baked options. The western bakery section is filled with crusty loaves in all assortments of grains, and sweet buttery pastries, croissants, cakes and muffins fill another counter entirely.
It's the Indian section though that visitors will want to check out. Paratha, naan, chapati, roti, puri, kulcha and parotta – hot off the skillet or out of the tandoor glistening with melted ghee, covered with herbs or lightly charred and golden, are too much temptation to resist. Dosa is a breakfast favourite, and when rolled into a cone or long scroll makes an impressive holiday snap. The chefs and wait staff are only too ready to explain the appropriate condiments for each from dahl, to sambal to curries, and we end up with a rainbow of tiny bowls surrounding our carbs, delightfully combining and tasting each one.
Those seeking comfort in something familiar will find the live cooking stations a treat where eggs are cooked to order as well as pancakes and waffles too. Plenty of hot veg and non-veg items further fill the plate with sautéed mushrooms and bacon being popular picks. More continental beginnings are found with fresh fruit, cereal and yoghurt sections – here I even find myself a chia seed pudding.
The magnificent spread is best washed down with a hot masala chai, which also comes with a bit of entertainment as chefs pour it from a steel pot. Hot coffee and tea are served to the tables and there's a rainbow of freshly squeezed juices and a variety of milk making a colourful glass jug line-up.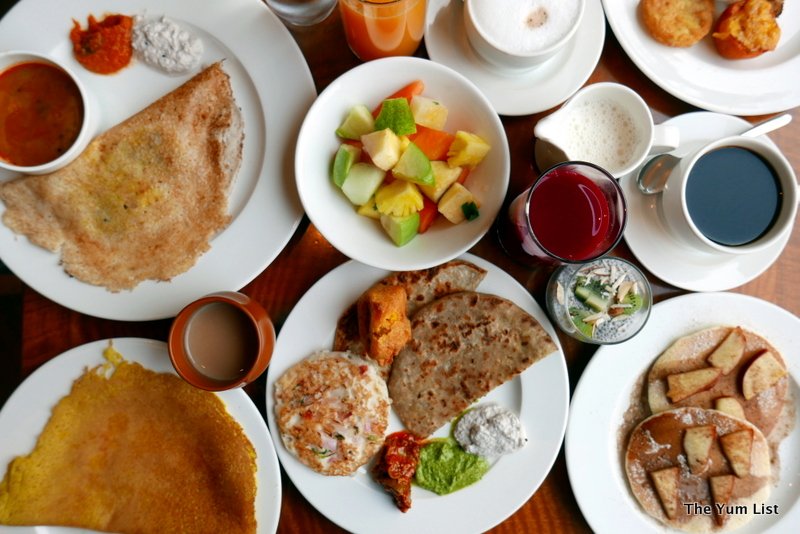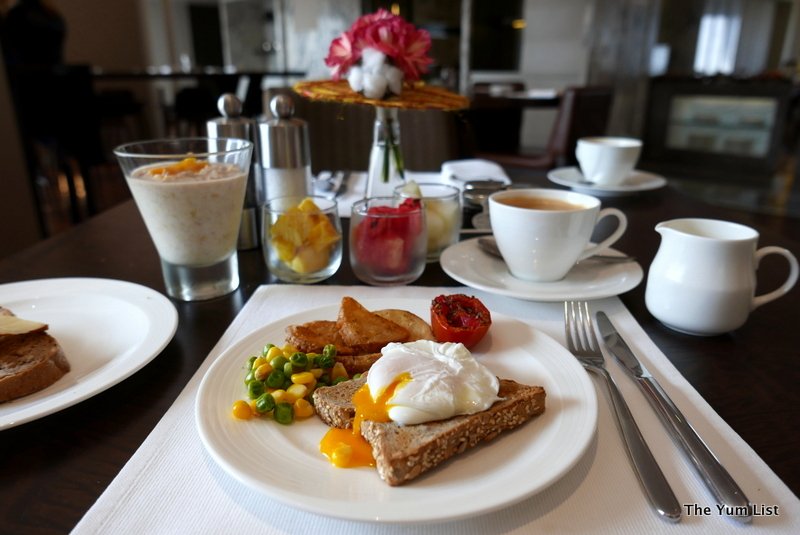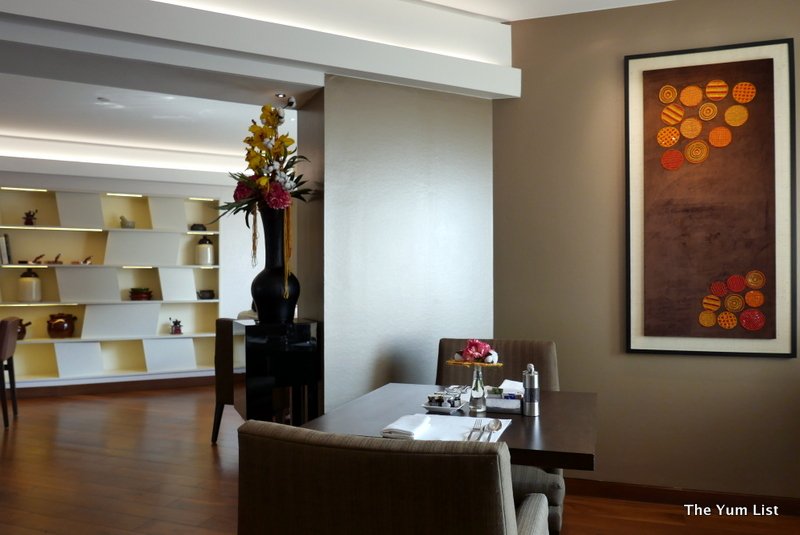 2. Hyatt Regency Delhi Location
Location. Yes, it matters. Traffic is notorious in Delhi and so it's important to either have quick access to the clean and efficient metro or be close to the sights or business area.
Once you've made the 25-minute drive from Indira Gandhi International airport, the diplomatic enclave is only 10-minutes from Hyatt Regency Delhi and the major sites, shopping and business districts are mostly between 10 and 30 minutes away. Some key businesses, such JP Morgan, Red Fort Capital and GAIL are literally next door, and other major players such as embassies, WHO, IBM and World Bank are less than a 15-minute drive.
The brand new Bhikaji Cama Place metro station is scheduled for opening June 2018 and will be a short 8-minute walk from the hotel. Currently, the AIIMS Metro station is a 5-minute car ride away and is easily reached with one of the hotel's taxis or tuk-tuks ready, 24-7, at the hotel stand.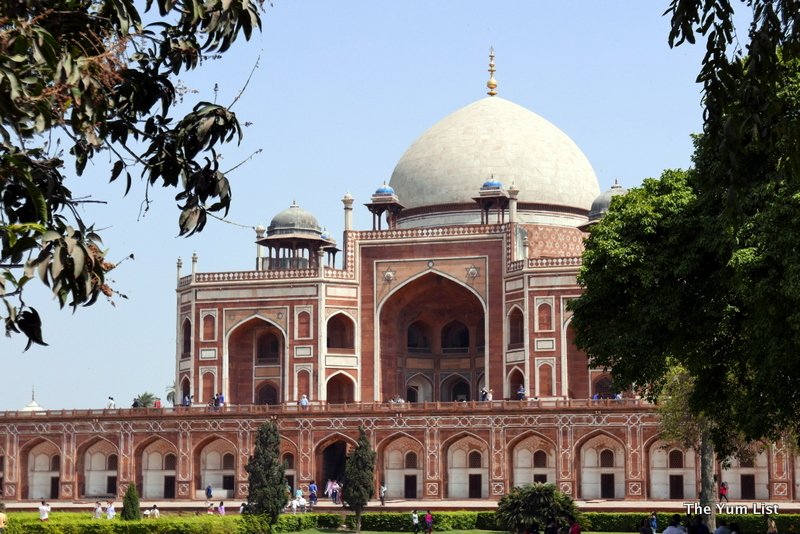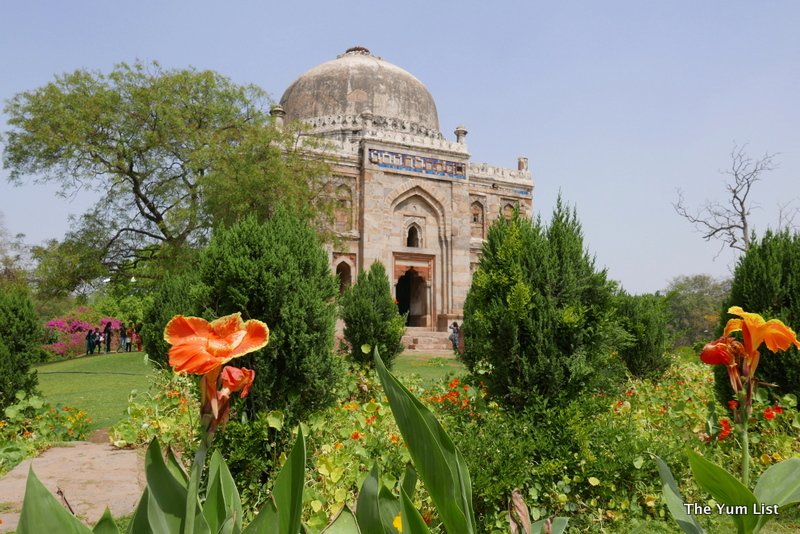 3. Hyatt Regency Delhi Suites
Rooms at Hyatt Regency Delhi are classic in style and contemporary in amenities. Our suite had a view of the pool and pretty gardens, and was adorned with fresh vases of flowers and subtle local art pieces.
The separate bedroom, living area, bathroom and dressing room made life easy for a night owl (hubby) and an early bird (me). So too did the dual sinks, bath big-enough-for-two and separate shower.
We'd heard much brouhaha over the amount of noise in the city and were warned that we'd need earplugs to get a peaceful night's rest. Let me assure you though that the rooms at Hyatt Regency Delhi are completely soundproof. Closing our door each night and drawing the blackout curtains we may as well have been sleeping in the middle of the desert, it was that quiet.
Fresh fruit was delivered daily to our suite as part of club room benefits. An espresso machine and quality tea are also complimentary alongside high-speed Internet access.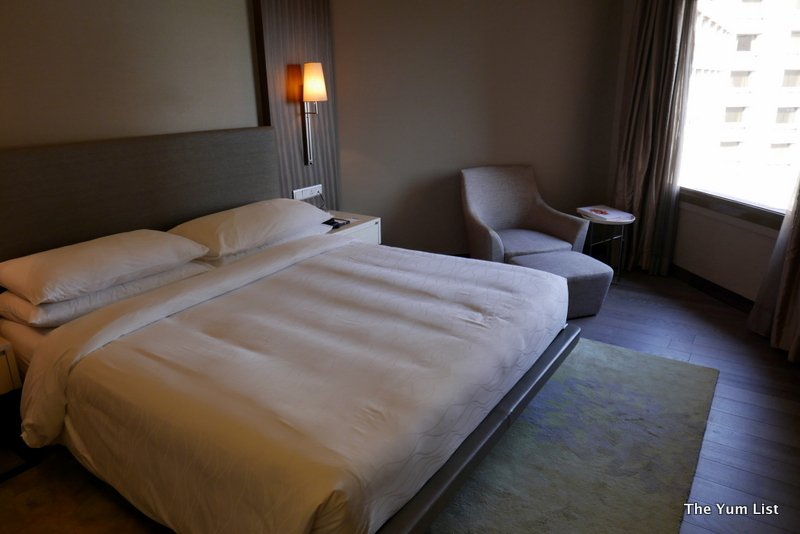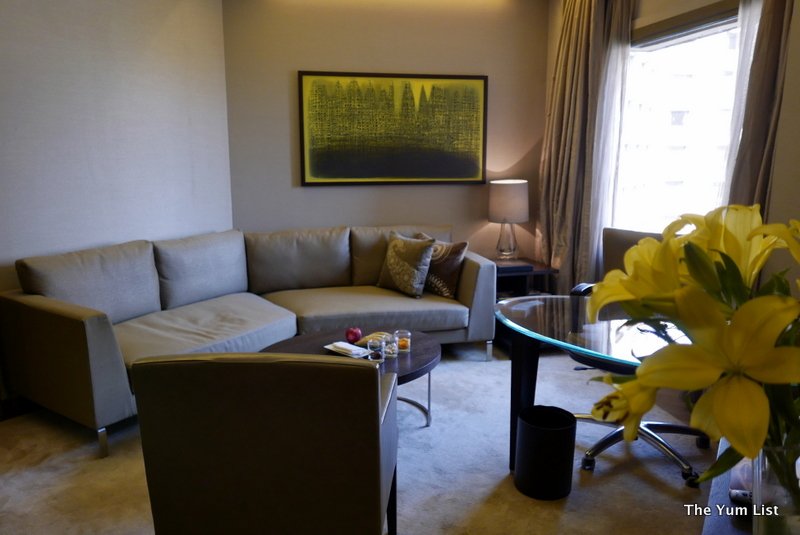 4. The Concierge
With food and rooms this good, you might be wondering if we ventured out of the hotel at all! Well, we sure did hit the streets and with the help of the concierge were able to make the most of our short time as they did all of the planning for us. Listening to our concerns and desires, the concierge made a route for us for both days, marked it on the map and wrote the plan down so that we could pass it to our driver as a reminder.
The concierge personally connected us with one of the regular hotel taxis, made sure prices were clearly agreed upon before departure and even let the driver know that payment wouldn't be made until we were back safe and sound in the hotel. It might sound a little over the top but Delhi taxi drivers are renowned for "changing the terms."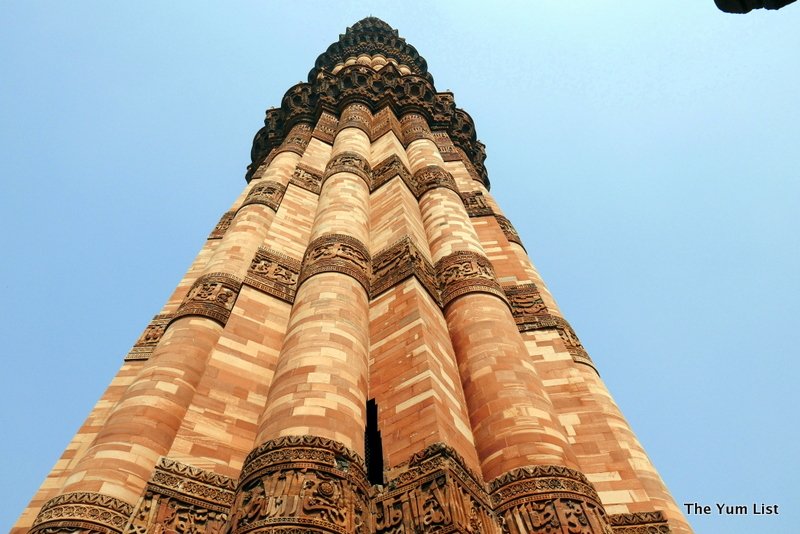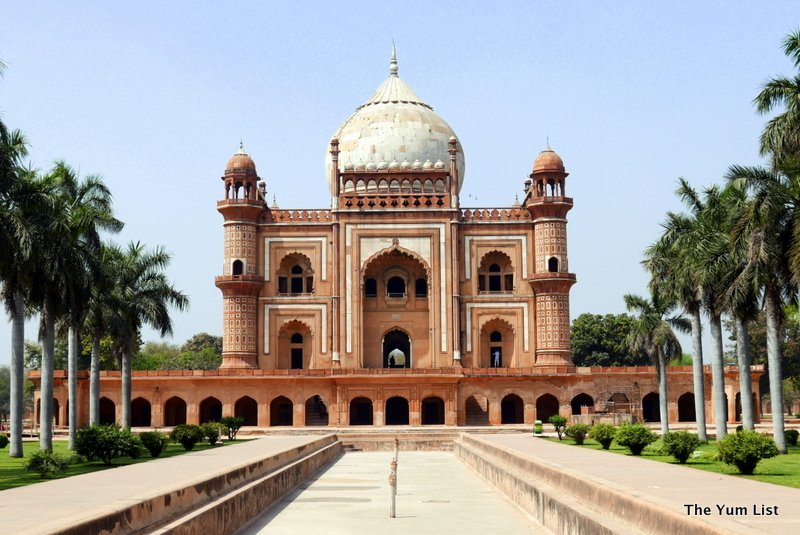 5. Facilities at Hyatt Regency Delhi
No doubt, like us, when you're in Delhi you're going to want to get out and see the sights. It is an absolute pleasure, however, to return to the peaceful oasis provided by Hyatt Regency Delhi.
The 18-metre swimming pool and gardens that centre the hotel are popular respites with many. And, while we found tranquillity in them at the end of each day, there were clearly other guests who had nested and chosen, seemingly, to never leave. Our stay was in the spring and a bounty of exotic flowers was in full bloom. Starting and ending the day here took the edge off the overstimulation our senses had experienced on the streets.
Daily sessions in Club Olympus Spa & Fitness assisted in keeping balance and we found it mind-boggling the amount of equipment they are furnished with. For a relatively compact space, just about every exercise need (strength, cardio, stretch) is catered for. An abundance of treadmills, bikes and cross-trainers meant I never had to wait for a machine and also never had to restrict my time to share with others. Functioning screens and Internet connection ensured I could catch up seamlessly on work commitments while in motion. Open 24/7, it pleased me to no end to rise early and work off some of the delicious local cuisines we'd been indulging in while ticking off items on my 'to do' list.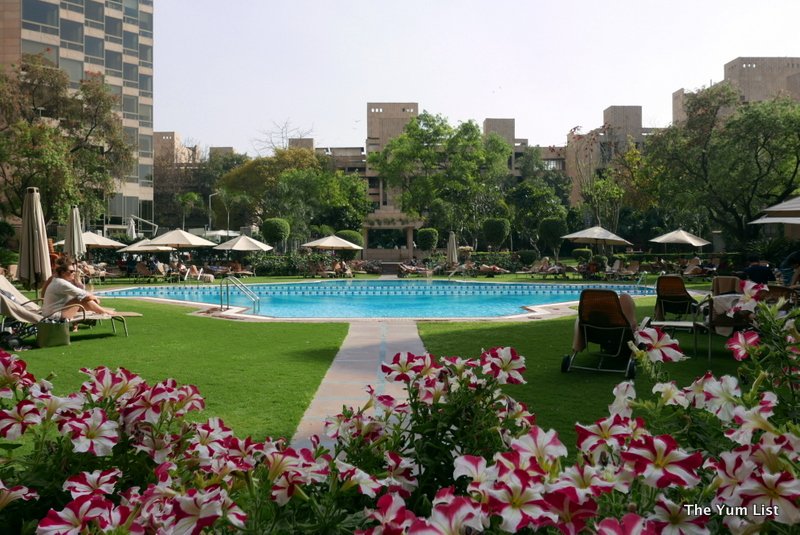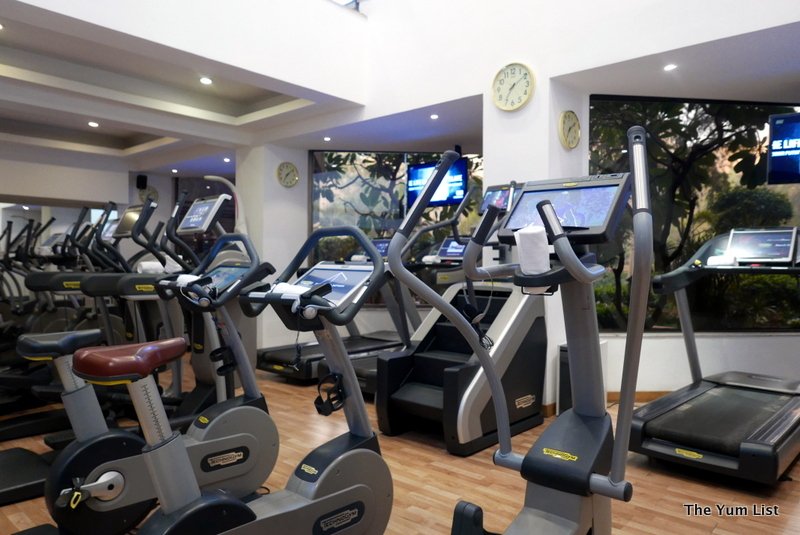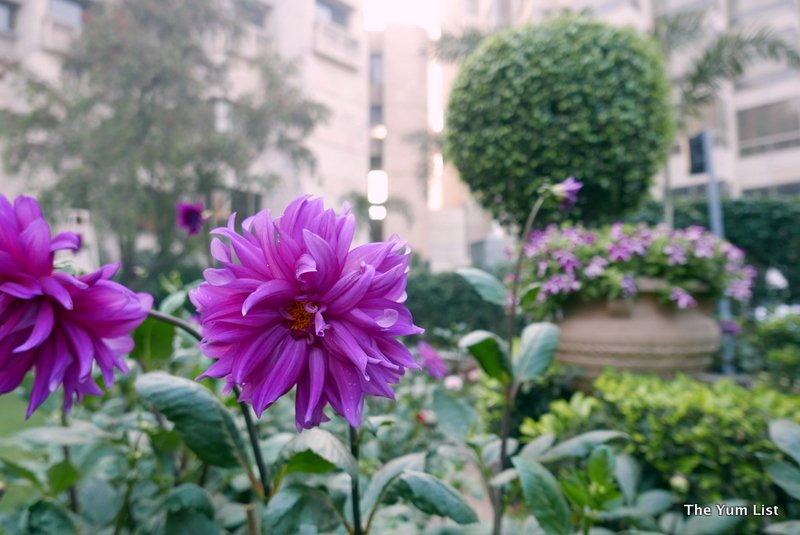 I'm sure others will find different reasons to book a stay with Hyatt Regency Delhi but these are our top five. What do you look for in a hotel? What makes you feel most at home?
Reasons to visit: food, location, suites, concierge, facilities.
Hyatt Regency Delhi
Bhikaiji Cama Place, Ring Road
New Delhi – 110 066, India
+91 11 6677 1466
delhi.regency.hyatt.com