Words: Chris Moore   Photos: Monica Tindall
There are some very significant 'days' of recognition throughout the calendar year that are celebrated across a multitude of cultures. Some of the more paramount ones might be Remembrance or Veteran's Day, Mother's Day and Father's Day, and even Earth Day. Now, that's not to say that any of the other special days are irrelevant or less important, because that's utterly preposterous, but with a strict word count set forth by the editor-in-chief, I'd be at a loss to find the space to list all of them. Perhaps even more problematic though is remembering them all and when they fall during the year. Thankfully for Google calendar though, the hard work and responsibility are borne by technology in this day and age. However, one such day that more than likely doesn't appear on your calendar, yet one that you may want to set as an annual reminder going forward, is World Malbec Day – a day in which the world can recognize and cherish Argentina's flagship grape.
Now I'd be lying if I were to say that I had ever heard of World Malbec Day before now, but thanks to the generosity and hospitality of the Embassy of the Argentine Republic to Malaysia and the fine people at Pier 12 Seafood Tavern, I can honestly say April 17th now has a meaningful place in my heart, and my yearly calendar.
For a touch of background, World Malbec Day began in 2011 by Wines of Argentina, a marketing organization responsible for promoting Argentina as a premier oenological zone in the area of new world wines, with the hopes of opening the rest of the world's eyes and palettes to the hidden gem of the Mendoza Valley. Though a recent tradition that has grown tremendously throughout the world since its inception, World Malbec Day is steeped in history for the country of Argentina itself. The date April 17 is the day in which former president Domingo Faustino Sarmiento decreed it as his mission to build Argentina's wine industry into one of global significance and importance, and resting on the heels of the French grape Côt Noir, he turned an experiment into a star.
Today, World Malbec Day is an opportunity to enjoy the tannic structure of this beautiful grape varietal, while celebrating the culture and cuisine that make Argentina such an incredible country. This year's event hosted by the Embassy of the Argentine Republic at Pier 12 Seafood Tavern presented an opportunity to enjoy 14 different variations of Argentinian malbec while sampling a host of culinary delicacies from the region and watching some incredibly rhythmic and sensual tango dancing.
Now I would like to think that I have a fairly high tolerance for drink and with that a love of red wine, but there is no way on a school night I could functionally sample all 14 variations available. However, of the ones I did 'taste', some of them were good, more yet were great, and a small selection was spectacular. My favourite offering of the night was the Finca Las Moras Malbec Reserva 2013, followed closely by the Finca Flichman Reserva Malbec 2013 and the Trapiche Broquel Malbec 2014. What set these wines apart for me from the rest was the characteristic tannic structure that you would expect to find in Malbec – that feeling of the side of your tongue beginning to curl up a little bit and the slight nuances of red fruits, like dried cherry, and spice coming through on the finish. Though not big bodied, each of these three wines was intensely deep and rich in colour and was very drinkable with such a young vintage. And despite the fact that I tried to make the conscious mature decision to be modest, it is safe to assume that I had more than just a taste, and that said 'tastes' were more than just a few small ounces of the crimson nectar. For one it would have been a dishonour to the fine producers of Argentina and to the spirit of the day to not embrace everything I could about these wines.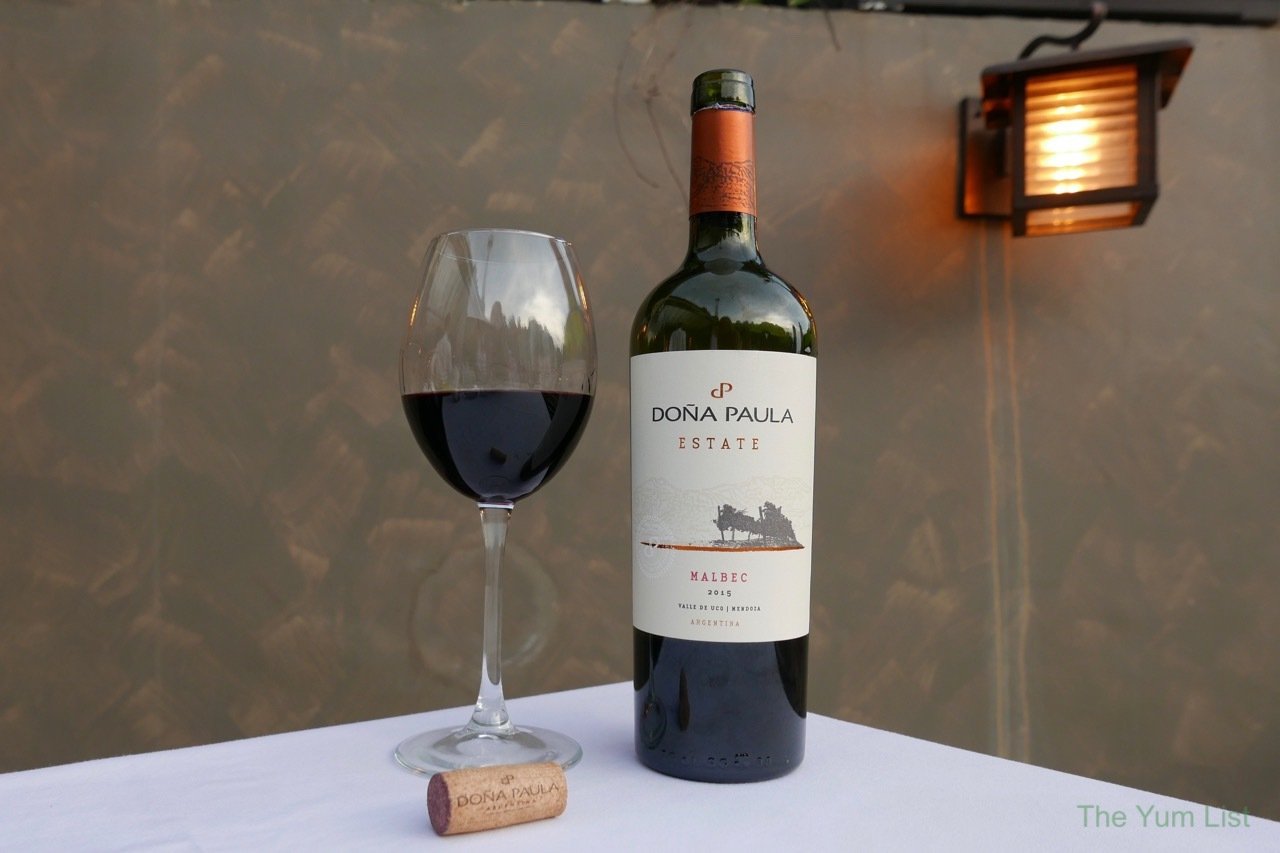 Adding to the celebratory nature of the evening was a fantastic selection of regional delicacies. Whether it was the hand filled beef or corn empanadas, the onion tarts, the tender chunks of Argentinian beef fillet, or the shrimp canapés on roasted sweet potato, the tastes of the food and wine made you think you were in the middle of an Argentinian bodegon, and that's even before the desserts came out. For a sweet end to the night, plates of churros with a rich chocolate sauce, or better yet, alfajores (think two butter shortbread cookies filled with dulce de leche and rolled around the perimeter with toasted coconut). Now, if you thought a glass of malbec was best with steak, do yourself a favour and revisit that hypothesis by sipping the malbec with a few alfajores. I'm pretty sure your opinion will quickly sway.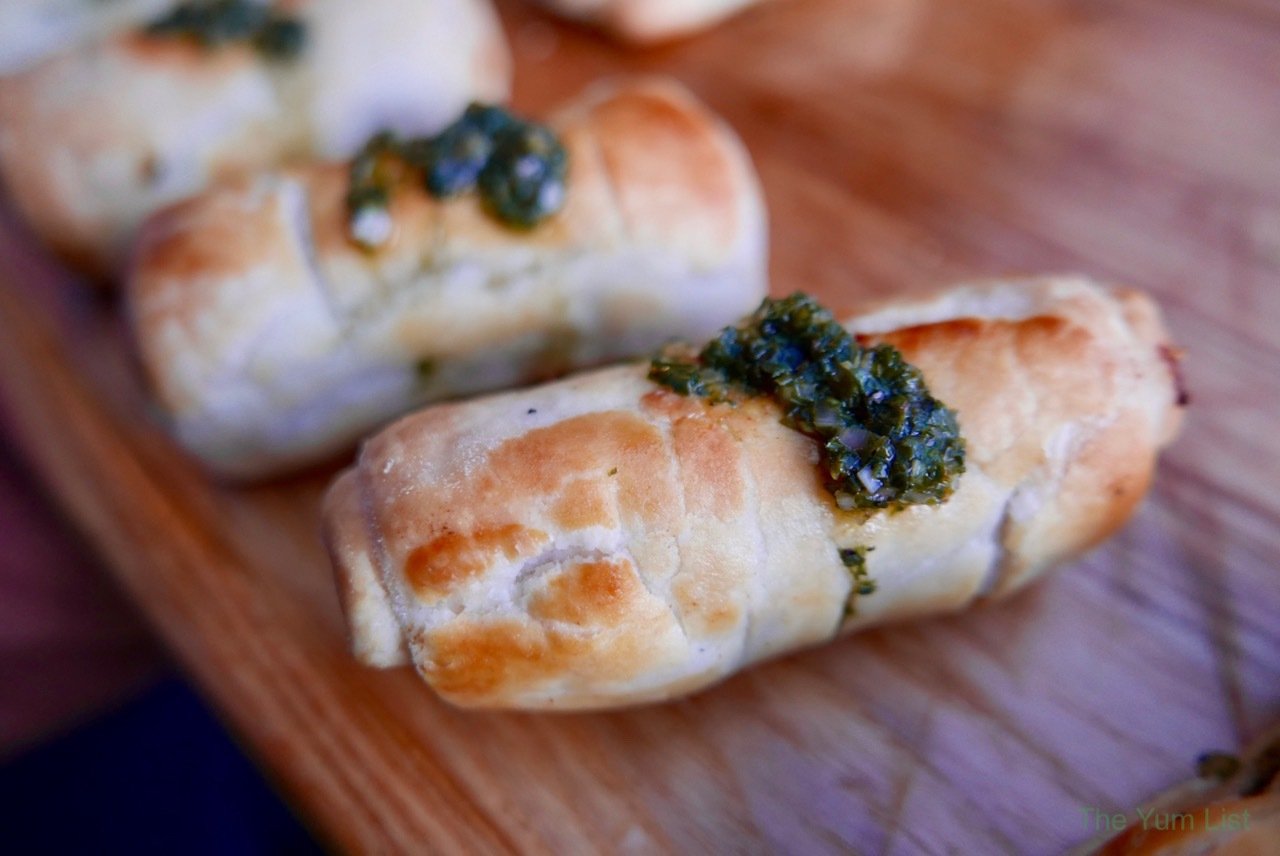 Over the course of the evening, a few deep understandings came to light through my crimson-clouded head. Firstly, malbec is a fantastic varietal of grape and the winemakers of Argentina are doing one hell of a job making incredible and easy-drinking wines. Secondly, I wish I could dance – the tango is an amazing art form. Third, the people of Argentina are incredibly patriotic and proud of their country and their culture, and everything that it has to offer. Lastly, or at least the last thing that I can recall, alfajores might be my new favourite cookie and will be going onto the Christmas cookie exchange list this year.
Many thanks to the incredibly gracious and hospitable people at the Embassy of the Argentine Republic and the fine staff at Pier 12 Seafood Tavern for the opportunity to experience my first World Malbec Day. On April 16th I had no clue what I was going to be doing on the following evening, but from this point forward, I can assure you that every April 17th I will be raising a glass, no check that, a bottle of malbec to the fine wine and people of Argentina!