Cielo KL
Words: Matt Jones
Photos: Monica Tindall
Perched atop the Vida Apartment building and lavishly spread across the top two levels of this chic new residential tower in Bukit Bintang sits Cielo, the latest sky dining and lounge bar in KL. Arriving at 6 pm, we were warmly welcomed in the lobby with a shot of vodka and lime juice, a lovely gesture that made the rooftop arrival all the more enjoyable. Escorted past the pool and through the bar on the first level (where we could have enjoyed pre-dinner cocktails or after-work drinks), we were glided upstairs to our rather romantic and ambient dining area table so we could catch the dusk light and spectacular views over the most iconic elements of the KL skyline.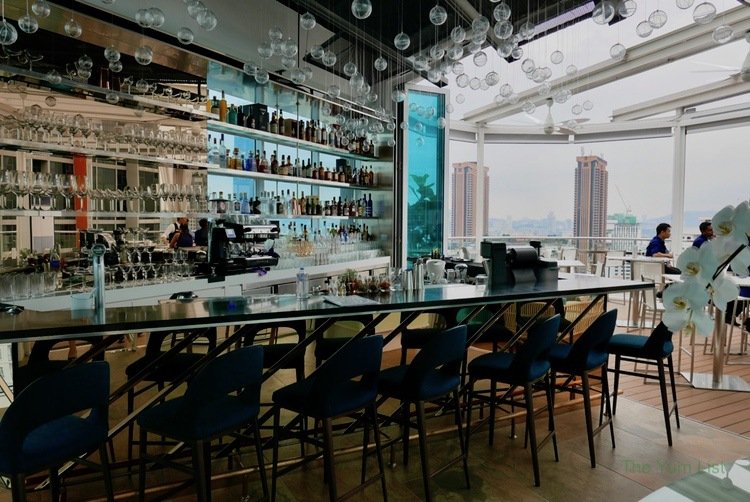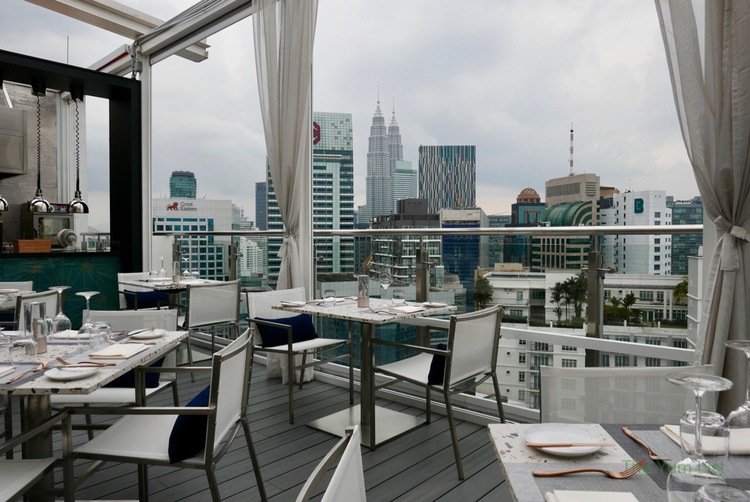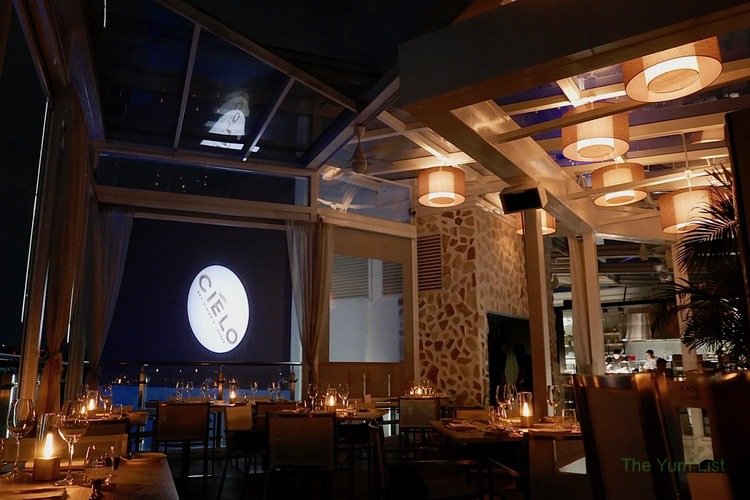 Views from Cielo KL
Arriving just before sunset, the crisp and refreshing design hosted the perfect backdrop for our triple towers selfies over cocktails. With KL Tower and the Twin Towers both right there behind the beautifully intimate dining area, it was naturally irresistible to a couple as gorgeous as Monica and myself.
Open since the end of April, this month-old ode to high glamour and high-end service sits like a glittering copper, navy and white crown of jewels reigning over the cityscape. With its white-base palette, open-face stone walls and copper accents in tableware, lighting features an open kitchen, the vibe is very Capri, and decidedly romantic.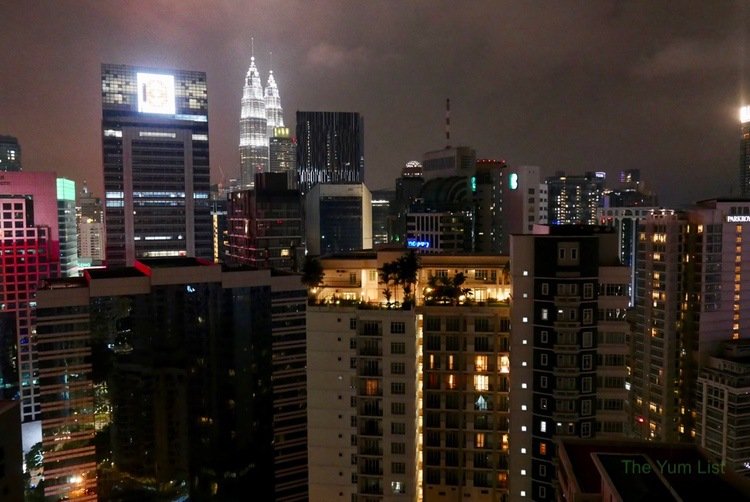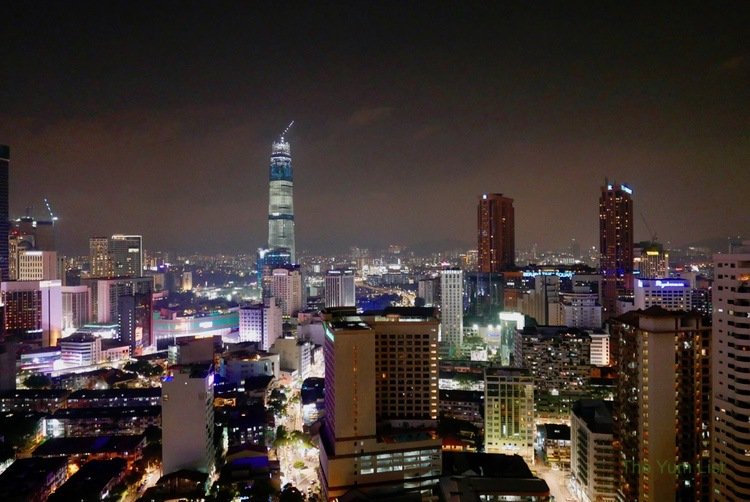 Drinks Menu Cielo KL
As Lanie the Bar Manager and drinks specialist informed us, Cielo KL has a house policy to only use premium spirits in their drinks (her personal favourite is Diplomatico), so I went with the setting-inspired Yaguara's Caipirinha (RM55), a lusciously sweet but not sickly blend of Yaguara Blue Cachaca and fresh lime, while Monica flew towards the Cielo KL signature Birdie (RM55), a tart and refreshingly sour mix of cava with cardamom, blackberry and sweet basil served in a glass bird on a stem with their signature copper straw (so wonderful to see Cielo join the movement away from plastic straws) and garnished with a feathery tail of baby's breath stem.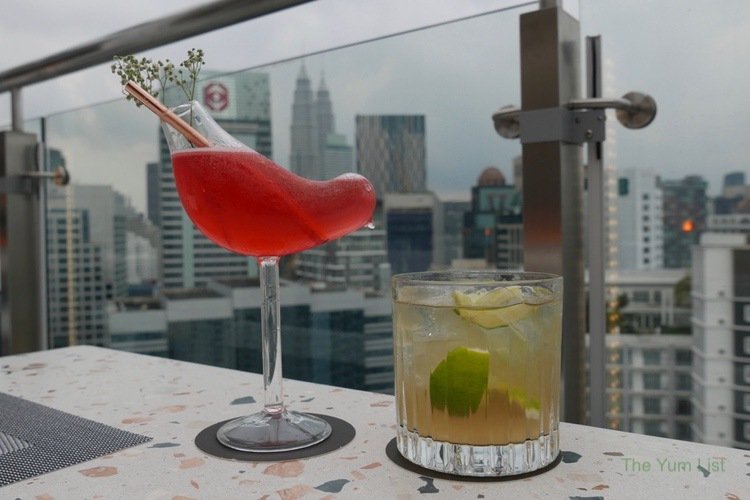 Starter Menu Cielo KL
There's no other way to begin a meal in a seafood-based restaurant than with oysters (RM169-320), and Lanie organized for us a mixed dozen including the Irish Gallagher's Special; large, full-bodied and with that unmistakable hint of peat, French Black Pearl; the strongest, saltiest and Lanie's choice, the French La Cadoret; milder-tasting with a hint of hazelnut, and the Royal Grand Cru de France; full-bodied, sweet and salty. Presented on a bed of seaweed in a huge white bowl with a simple red onion and red wine vinaigrette, they paired beautifully with a bottle of the Anna Codorniu Cava.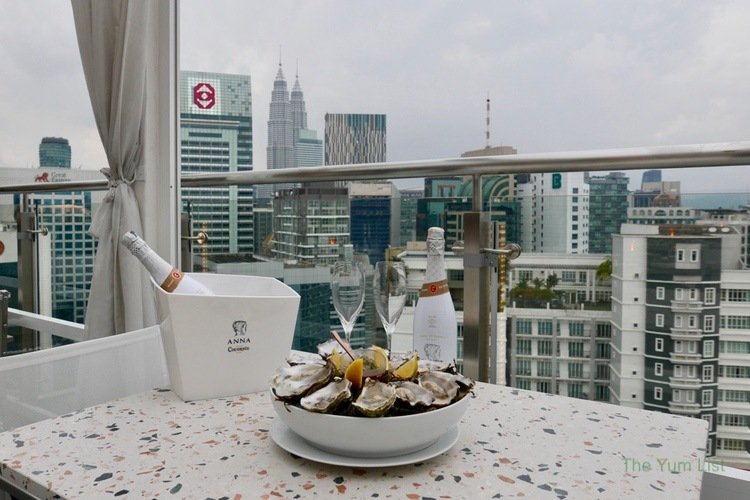 Chef Keong and the CAS Technique
Helping us to decide the rest of our dishes, Keong the Sous Chef came out from the open kitchen to explain to us the ethos of Cielo KL's menu. With a seafood base to every dish, different seafood flavours have been layered together to create new and unique taste experiences. Using the Japanese-developed quick frozen Cell Alive System (CAS) technique of preserving, they are able to use frozen seafood that tastes as close to fresh as if it was just caught, allowing for simple cooking of light steaming and grilling to keep the intensity and integrity of the seafood flavours.
Seafood Menu Cielo KL
Start with the Seabass Ceviche (RM49), a beautifully presented floral tribute flavoured with apple, guava, corn, pomegranate and kale sprouts with a ginger, garlic and citrus dressing and a flourish of edible flowers. Fresh, subtle and delightfully melt-in-the-mouth. The Akami Tuna Tartare (RM68) tower of avocado-kyuri salsa, mango salsa, tuna tartare, wasabi tobiko and tomato vinaigrette was "fantastic!" according to Caning, and was up there in my top three dishes of the night. Keong thoughtfully sent us over the Diamond Clams Bowl (RM70) full of clams swimming in an apple cider, smoked mussel oil and crème Fraiche sauce with tarragon and carrots, mopped up with the wedge of accompanying garlic bread. Rustic and with distinctly smoky flavours, this dish is a definite hit.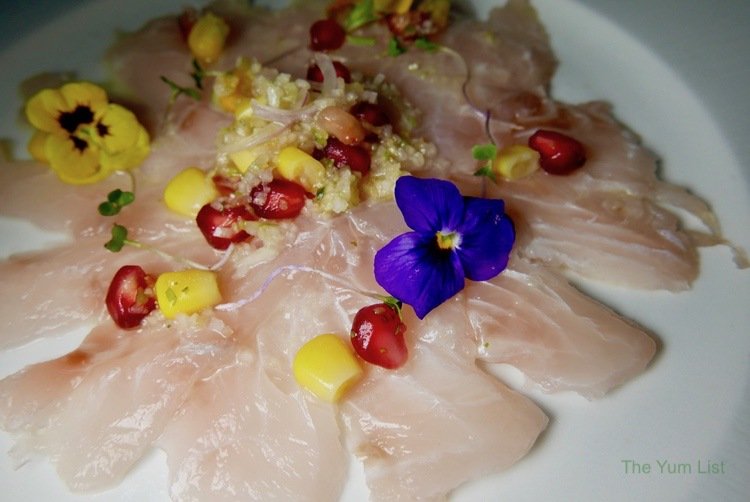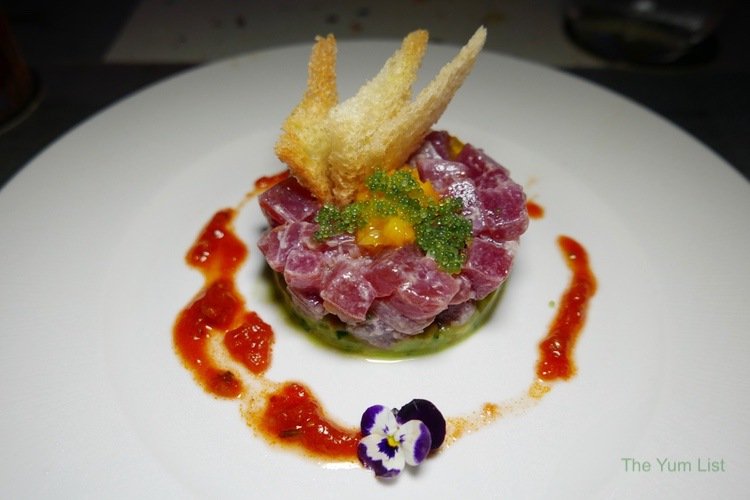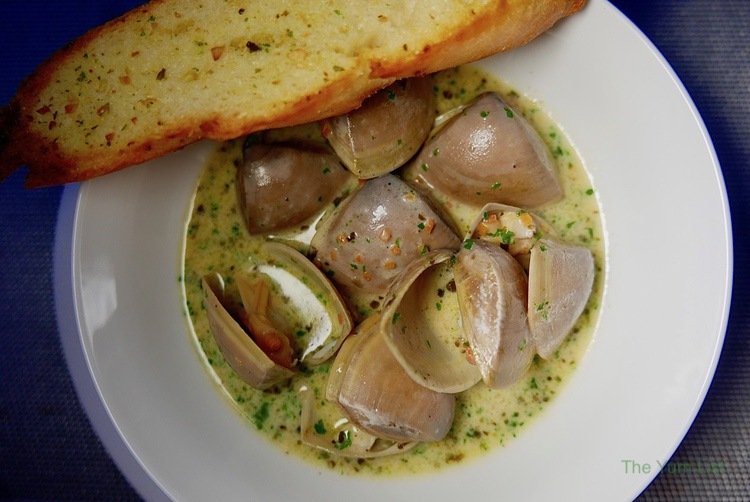 Chef Keong's pick of the menu? The Spaghetti Boutargue Cire D'Abeille (RM92), a decadently rich house-made lobster bisque sauce with lobster butter, wasabi and orange tobiko and topped with a trifecta of caviars.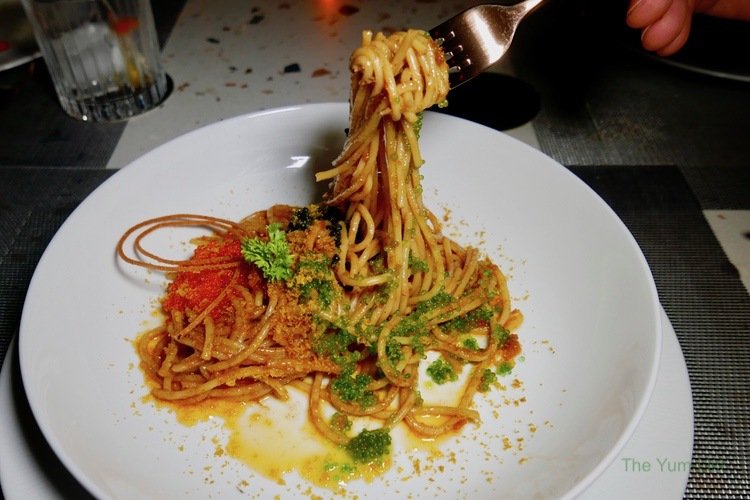 From the seafood mains we opted for the Loup de Mer (RM115) of steamed sea bass on a bed of pearl barley risotto and a morel mushroom sauce with an oven roasted cherry tomato, and the La Lotte (RM120); Monkfish on a potato mash with roast baby carrots, lemon tarragon sauce and a garnish of mung bean sprouts. Guests can choose their fish and cooking method. Given a second chance, I'd probably reverse the cooking style, instead grilling the sea bass and steaming the monkfish.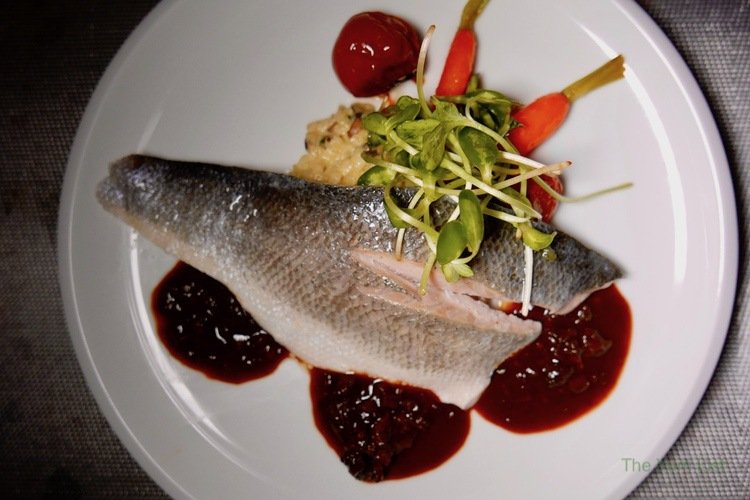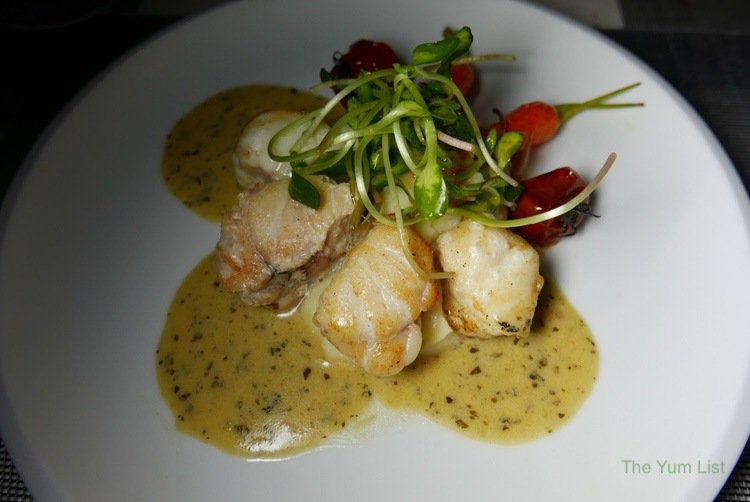 Dessert Menu Cielo KL
For the dessert finale, we teamed the Vietnamese Coffee Crème Caramel (RM38), a decadently rich condensed milk custard with coffee caramel and condensed milk foam with a Bombe Alaska (RM42), an authentic-looking creation of layered rose-petal and raspberry, pistachio olive oil ice-creams hidden underneath a delicately piped flame-touched meringue with a Cointreau and grape compote side. Divine.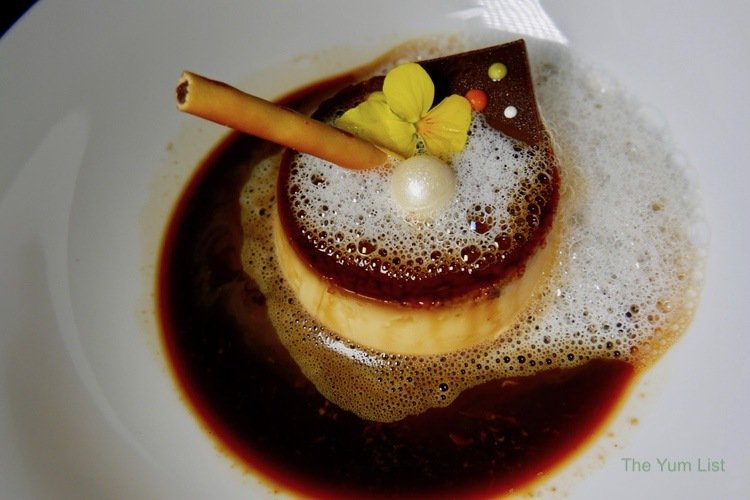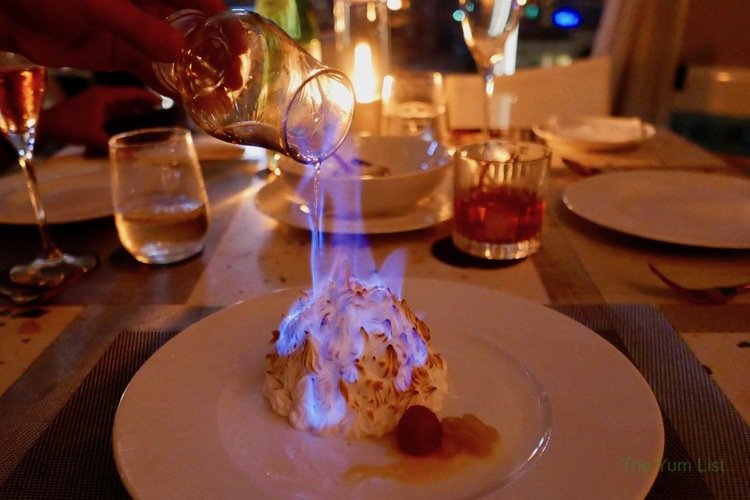 On our way out we stopped in the downstairs bar for a cheeky Rum Sour and an Irish Whiskey, looking through amber candlelight over Bukit Bintang, a perfect ending to a wonderfully warm and romantic evening.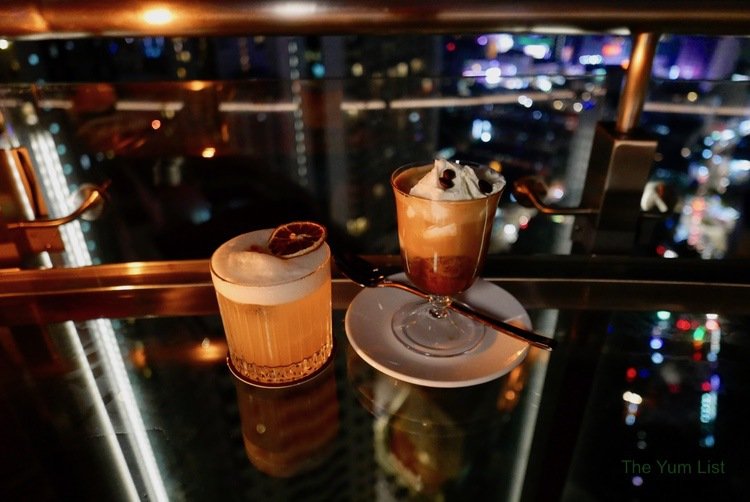 Reasons to visit Cielo KL: stunning views; great event space; multiple settings with covered/ uncovered areas, bar and more formal dining; fresh fresh fresh seafood; excellent drinks list with premium spirits the base of all cocktails; attentive service.
Cielo KL
Seafood Restaurant and Rooftop Bar
23-01, 1D, Vida Bukit Ceylon,
Jalan Ceylon,
50200 Kuala Lumpur
+60 12-365 5059
www.facebook.com/cielokualalumpur
Cielo KL Opening Hours: Tues to Sunday from 6 pm
Find more restaurants for special occasions in KL here.