'A lush tropical oasis of seriously good cocktails, delicious food and cool ambience'
Words: Tania Henry   Photos: Monica Tindall
Coley Cocktail Bar
Tucked away on a quiet suburban street in Bangsar between a local mechanics and design studio you'll find the fabulously trendy Coley Cocktail Bar. Draped in curly ferns and potted fiddle figs I unintentionally walked past the entrance to this hidden oasis three times before stepping in. The relocated Coley is larger than its old digs whilst maintaining its intimacy, with romantic mauve walls, dim lighting, 1960s beats and brown leather ottomans facing an extensively well-stocked bar. Honouring the most iconic female bartender Ada Coleman (1875-1966), aka 'Coley', CK and his team are preserving her legacy by creating timeless classic cocktails with a contemporary twist. With drinks that range from RM25 to RM58, fresh and local ingredients and flavours to satisfy a variety of palates Coley has something for everyone.
CK and his Entourage
Now before I go on I must confess that when Monica suggested a cocktail review I was a little apprehensive at first. As a self-confessed 20-something-year-old nanna, a lover of slow mornings in bed, peppermint tea and a good book how could I give justice to such a place with my limited understanding of cocktails? I quickly relaxed as soon as I met the highly knowledgeable and humble CK and his partners in crime. CK and his team helped me not only understand the art form that is cocktail-making but enabled me to delight in it. CK feels that despite their complexity, cocktails should be accessible and savoured by all, from the beginners like me to the more advanced and sophisticated connoisseurs. The master of mixology Loco has a wicked desire to experiment with exceptional skills to match and his cocktail menu will take you on a journey from the forgotten cocktails of the prohibition 'Classic & Vintage' to the local flavours of Kuala Lumpur 'Koktel'.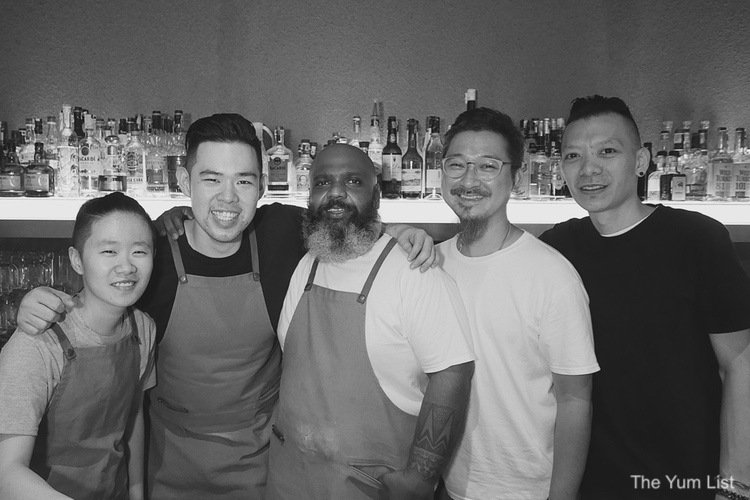 Gin & Coconut
We started off our own journey with a Gin & Coconut (RM25), a simple twist on the traditional G&T. With quality, simple ingredients; coconut water, Beefeater London Dry gin and a dash of fresh lime this cocktail went down way too easily. Did you know that coconut water prevents a pounding head the day after a big night out? Bottoms up!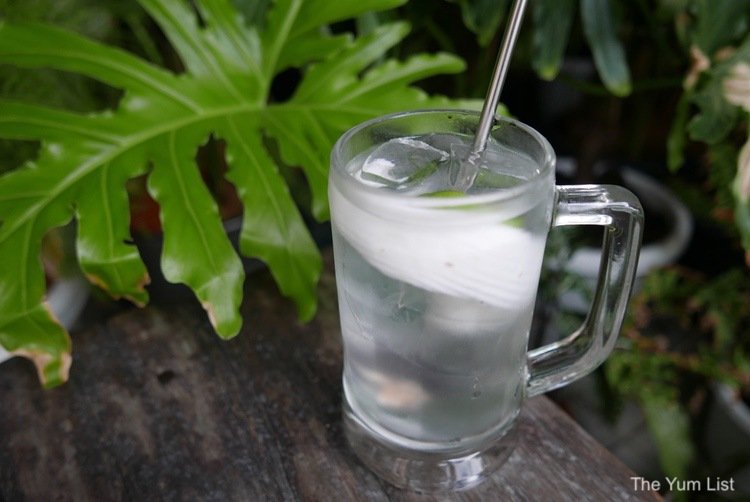 The Double Take
The Double Take (RM44) made me do just that with its glorious cranberry colour that hooked me in from the start. They say you enjoy cuisine with all your senses and this cocktail looked as it tasted – divine! With Cobalto gin, blueberries, Rinomato, cucumber bitters and a sprinkle of allspice, this cocktail was decadent, bitter and sweet. Attention to detail is definitely considered at Coley with handcrafted ice and metal straws – #ecofriendly!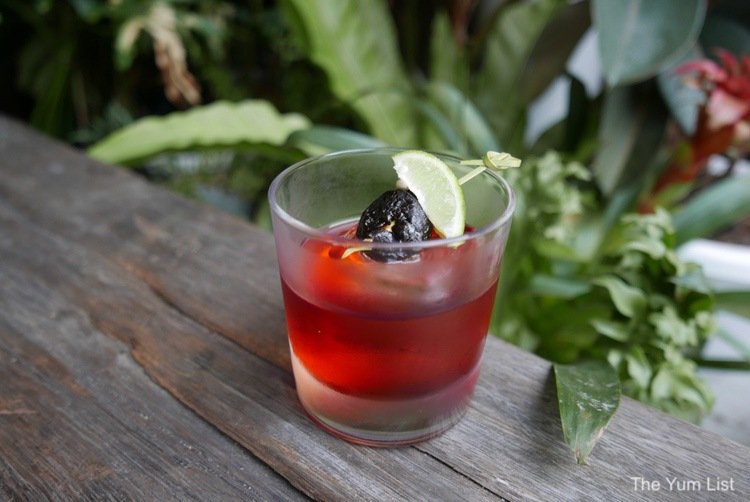 The Mary Jane
Remember when I told you I was a nanna at heart? Well, the Mary Jane (RM44) makes a persuasive case for conversion. She had me ditching my bathrobe midweek and putting on a swanky dress so I could taste her again and again. Who doesn't love a cocktail that smells like cotton candy, or maybe it's buttered popcorn, but looks like a lemon meringue? With Diplomatico Planas rum, cacao white, Strega, pineapple, fresh lime, aloe vera, maple syrup and basil, the Mary Jane really did have me up dancing. And with goats cheese hidden in the nitrogen foam and dustings of pistachio you can't go wrong!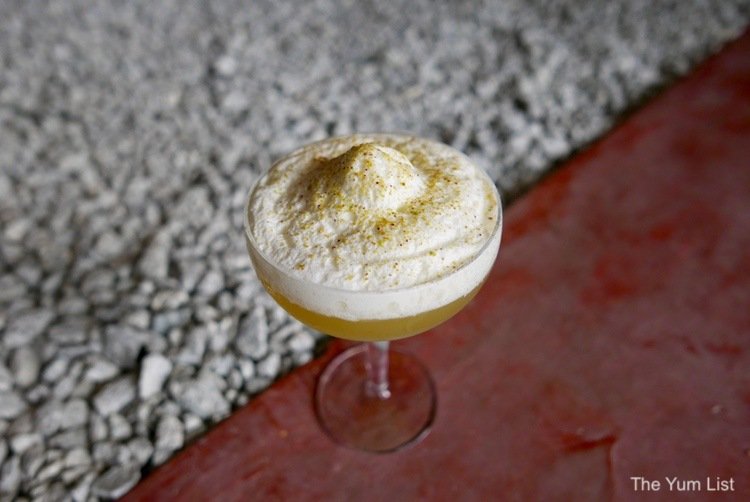 Fog Cutter
The fun and laughs continued with the Fog Cutter (RM44) in an intriguingly intricate vessel. A twist on the traditional tiki cocktail, this smooth blend of Plantation 3 Stars artisanal rum, Pierre Ferrand brandy, Beefeater gin, fresh lemon, orange juice, orgeat syrup and sherry was a refreshing blend of sweet and sour.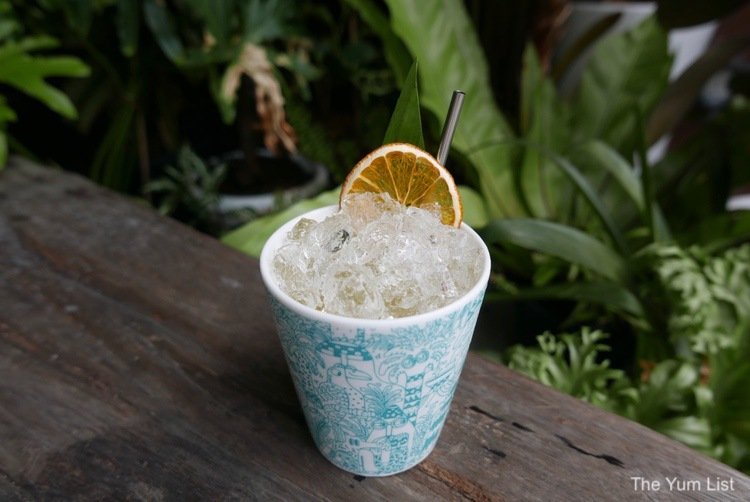 The Borneo Attention
Last, but definitely not least, was the Borneo Attention (RM40) beautifully described as 'bubbly, chic and oh so elegant'. Instead of using sparkling vino this twist on the contemporary cocktail blended homemade Rinomato, local rice wine and was infused with lemongrass. Only to be sipped on, this little honey tasted sweet, bitter and sharp.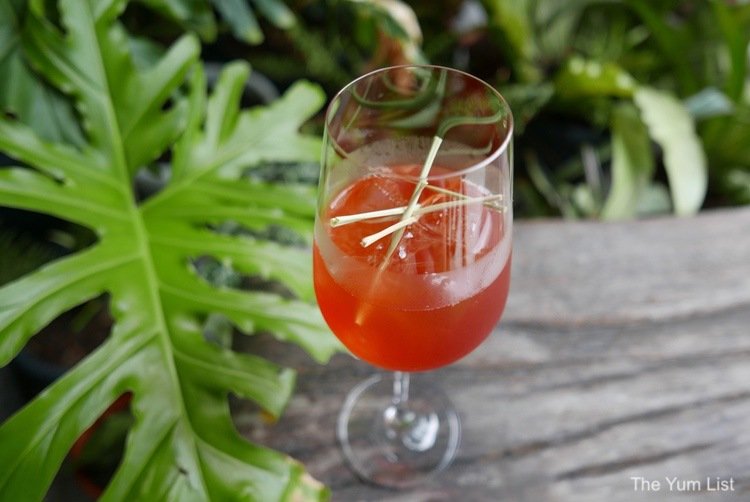 New Food Menu Coley
Coley's new food menu is definitely not 'bar food' but rather an art form of its own. Starting out with just two items (quality over quantity) and soon to grow this menu gets a ten out of ten from me.
To begin we were rewarded the pleasure of trying the Chicken Rendang (RM18) which was unlike anything traditional I have tried in Malaysia before. The dish consisted of succulent chicken thighs draped over a foaming glutinous rice like a decadent pureed potato mash, yet a little lighter, and a tasty rendang sauce. On top lay, two crispy chicken skins dusted in the most addictive kaffir lime seasoning. I simply could not stop mixing spoonfuls of the chicken into the foam collecting particles of popped rice along the way.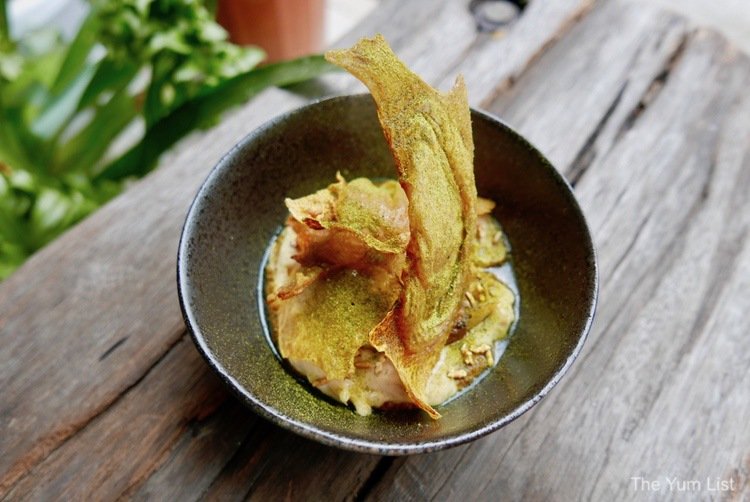 The Australian Grass Fed Ribeye Tataki (RM32) was another winner. This tender piece of ribeye steak was cooked to perfection, grilled on the outside and pink on the middle, covered in tasty little pops of pickled yellow mustard seed, drizzled with truffle ponzu sauce, fried garlic and fern leaves to garnish. The taste best described as mouthwatering, tender and oh so delicious!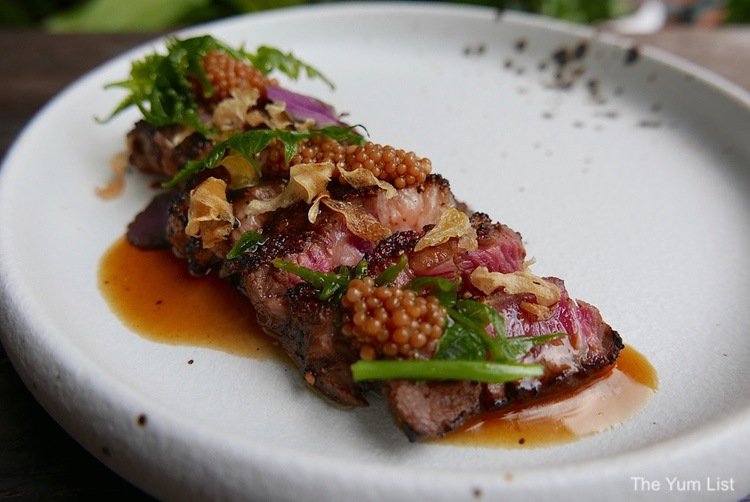 Overall Coley Cocktail Bar now has it all – fabulous cocktails, mouthwatering food, a trendy and spacious new setting and a cohesive team! CK and his entourage are beaming with excitement at their new venture and like the cocktails themselves, this team creates the perfect mix of individual elements, shaken up, blended together and dusted with a little spice!
Reasons to visit Coley Cocktail Bar: Seriously cool and trendy bar; Mouth-watering tasters; Exciting, fun and delicious cocktails for all palates.
Coley Cocktail Bar opening hours
Monday – Saturday 5pm-1am
Sunday closed.