Words: Matt Jones Photos: Monica Tindall
It's not often I find myself dying for a drink on a Monday night, but when Monica said she had a killer of a place she wanted to take to me, it didn't take much to twist my arm.
The Deceased Chinatown KL
The Deceased is down in Chinatown and up a long flight of stairs (that have their own chilling soundtrack and appropriately ghoulish doormen – well, torsos of anyway). Enter the pre-booked passcode into the entry door on the ground floor and ascend the staircase. You'll find yourself in the sky-high crypt of a bar on the rooftop of a backpackers hostel, in all its unscrubbed and pared back expression of skeletal elements glory. Bare brick walls exude a rugged and masculine industrial aesthetic, enhanced by the exposed timber and steel beams. The bar itself is backed with a wall of vintage Chinese herbal medicine doctors' apothecary cabinets, which showcase the collection of spirits (literally in concoction and figuratively in figurine).
Originally the empty rooftop space attached to the two-year-old hostel, the bar evolved organically as more and more guests sought out a convenient watering hole. The inspiration behind its deathly drawcard was the building's original incarnation as a Chinese drugstore, and most elements have had a former life; the original apothecary cabinetry, old doors and windows as glass-covered tabletops, and teppanyaki timber trays for presenting drinks.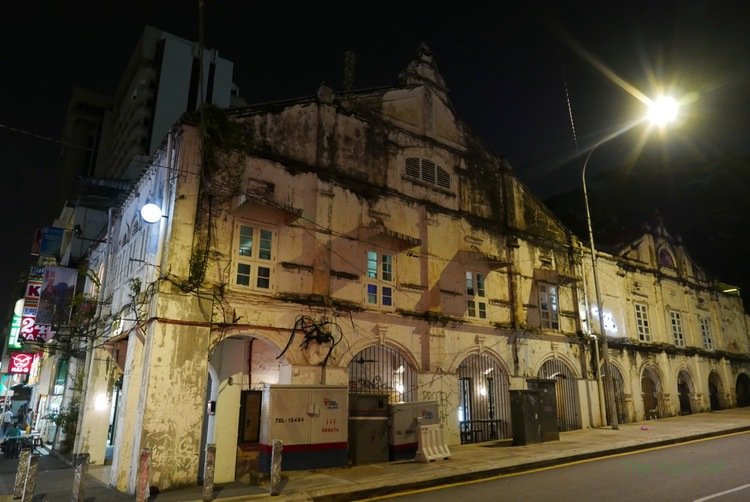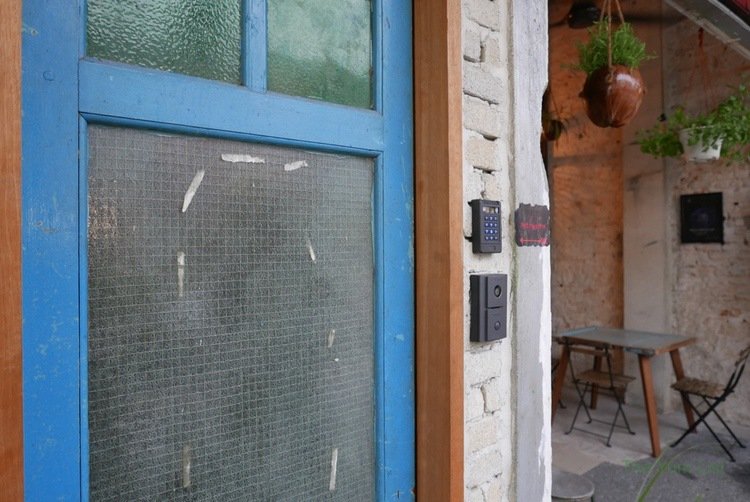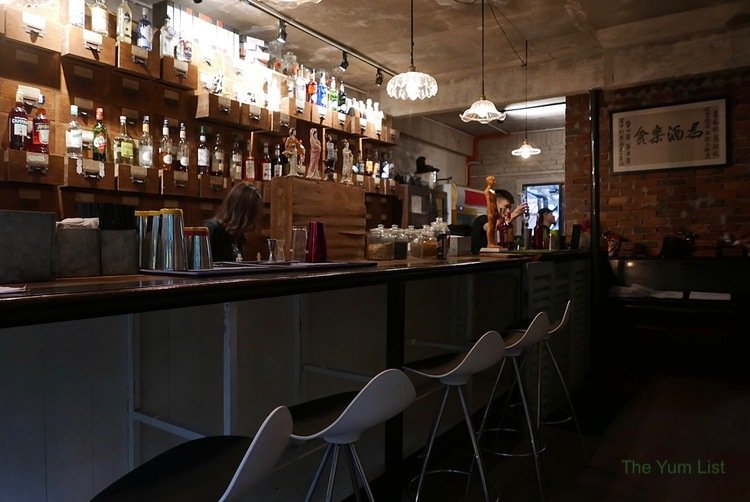 The Deceased Chinatown KL Drinks Menu
Morbid Industries – The Other World, is their new devilish drink menu, so we enjoyed imbibing with Steven (one of the owners), who guided us through his latest other-worldly offerings. Each drink has been inspired by something hallowed, either specifically as a murder or suicide victim, or conceptually such as the Yin Yang (RM45), coincidentally both Monica and Steven's favourite drink. Yin being the symbol for the feminine and Yang the masculine, the idea is to mix the two inkwells to create something similar to a Negroni. Delightfully perfumey, it's served with a severed side hand (presumably the writer of the scripts that the ink bottles once belonged to). A heady mix of gin, Campari, Aperol, Angostura Bitters and orange, the Yin Yang will definitely bring the Marilyn Manson out of you.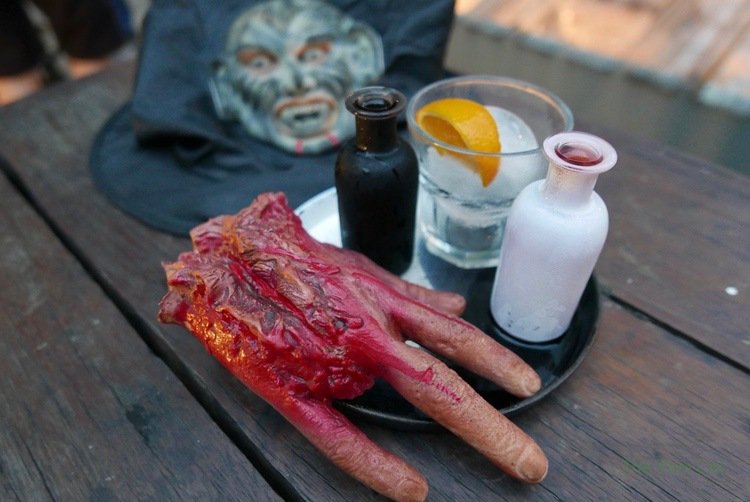 Steven's other favourite, the Ouija (RM40) is light, refreshing and summery, and allows you to communicate with the spirits through the mediums of Tieguanying tea-infused gin, grape juice, lemon juice and soda. Served in a green cheongsam ceramic dress cup on a paper Ouija board, you're likely to end up punished!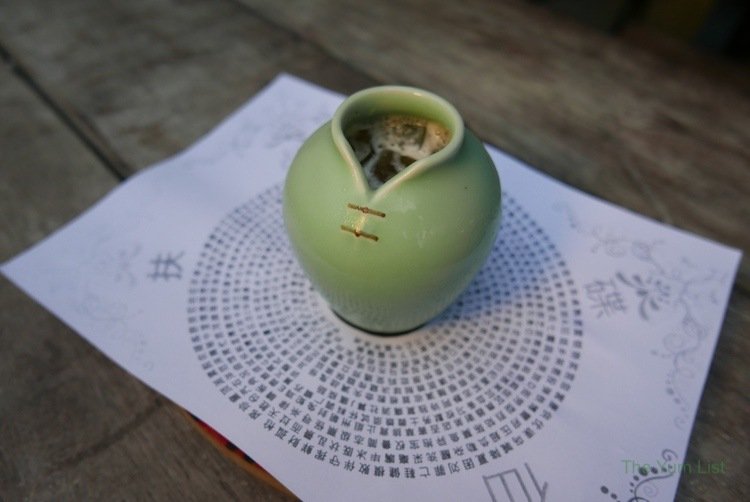 Next up came the Petty Person Beating (RM40), best drunk with your favourite enemy in mind with a mantra on how best to beat that petty person in your life. Render them unable to speak, bankrupt and cursed; pick up the attached wooden shoe and beat the paper waif with it. Those more politically corrected might prefer the hippo and chicken as their petty person options. Deliciously tart and citrusy, this acid attack of gin, Sarawak tuak, assam boi and kumquat will silence the best of your friends and worst of your enemies.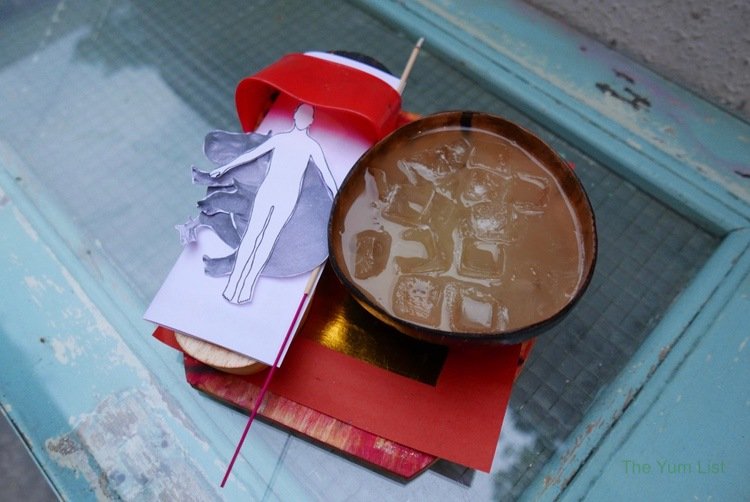 For the Pamela Anderson of drinks, go for the Spirits of Banana Tree (RM40), a banana-split milkshake ice-cream of a drink of pandan-infused white rum, banana liqueur, citrus juice and coconut milk, inspired by Bajiao Jing, a size 36D, 24, 36 blood-sucking demon who enjoyed killing men with her knock-out assets.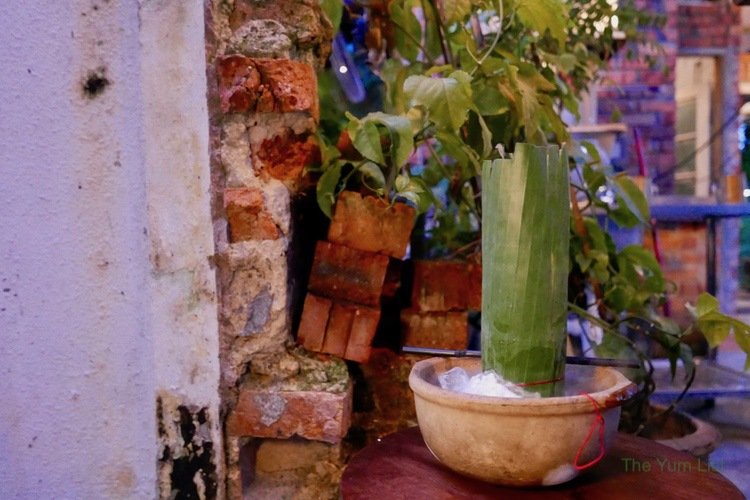 Feeling lost and indecisive? The Medium (RM45) will steer you in the right direction. Served in a sealed plastic bag with eggs and rice to summon up the best of spirits, namely Mehkong dark rum with tofu, hawthorn, almond syrup and lime juice. The creaminess of the tofu and rich sweetness of almond had me tossing the rice, shaking the jar and listening to the spirits suggest that perhaps it was only best if I had another.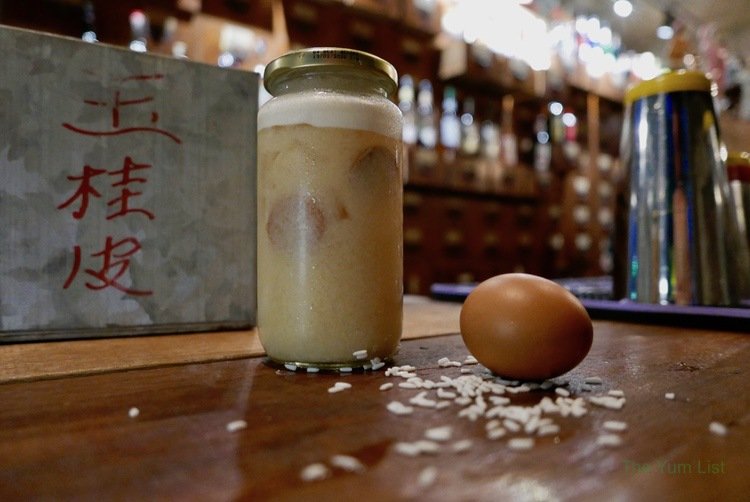 Dukun (RM55) was the Malaysian murderess who killed the politician, chopped up his body and kept the pieces in her house. Hanged as punishment for her crime, Mona Fandey, "I will never die" lives on in Hennesy VSOP, plantation dark rum, milk and cinnamon syrup.
Karma (RM45) is indeed a bitch as, like Johnny Depp, I got captained, jacked and sparrowed. Turns out the drink I first gravitated towards and didn't think I was going to get to try arrives last, only to…*spoiler alert!* Suffice it to say that this perfect Matt mix of vodka, strawberry, soursop syrup, lemon juice and sparkling wine was worth the wait. Don't worry Monica, I'll get you back…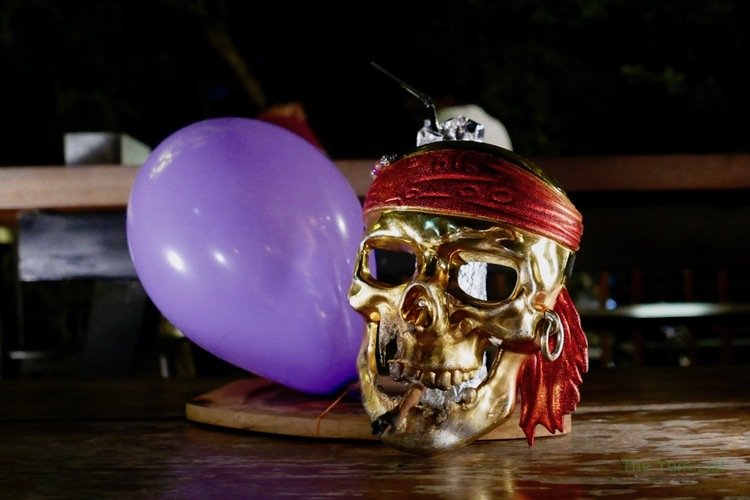 A sneak preview for TYL, Steven had the mixologists make us a couple soon-to-be-on-the-menu specialties, the first being an Anita Mui appropriately served in a big glass breast with a sour plum nipple (Anita Mui was the Cantonese pop star who died of breast cancer), this cocktail of tainted mother's milk will put the pop back into your favourite passed pop star. Choya umeshu, sparkling wine, fresh lime juice and a side sour plum, it's refreshingly tart and very strong on the local side of the flavour palate.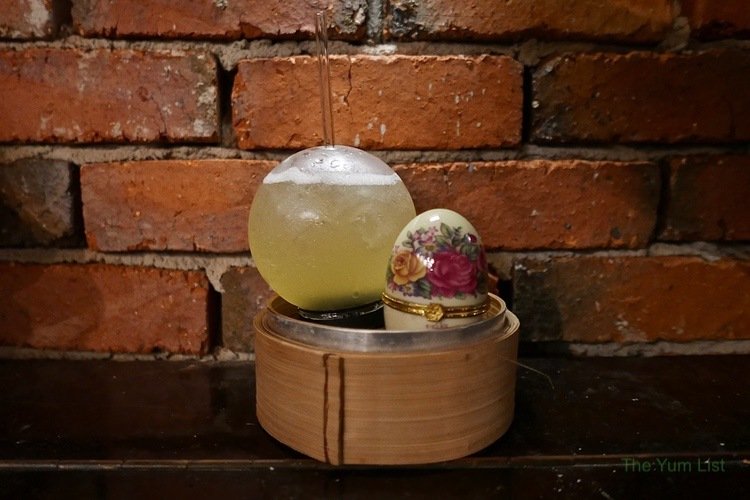 Apparently sticking to the young, beautiful and tragically talented, the second was Miss Ruan, the suicidal 25-year-old Shanghainese black and white movie star who you can hear screaming in the staircase when you arrive. Stunningly presented in a ceramic beauty queen figurine, you'll lose your head over her thick and syrupy sweetness.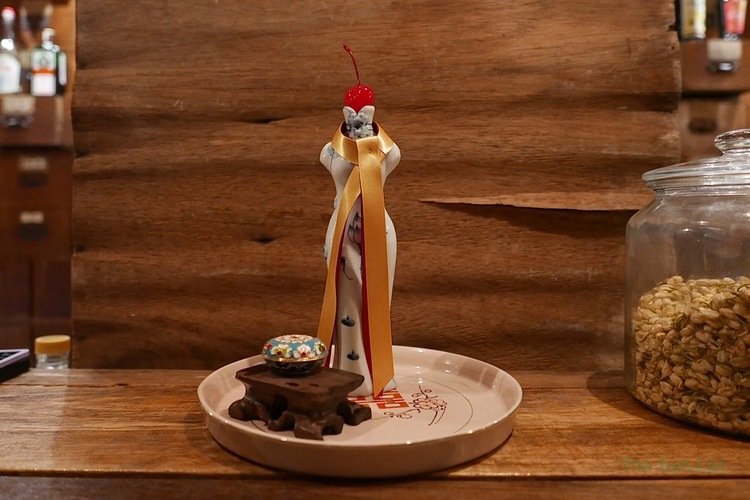 To quote Steven, "this is not Halloween! This is real dead life" and I'm just dying to go back for more.
*Check out some fun videos and our first visit to The Deceased here.
Reasons to visit The Deceased Chinatown KL: fun, fun, fun!
The Deceased Chinatown KL
55, Jalan Sultan
50000 Kuala Lumpur
+60 3 2715 7492
Malaysia
www.facebook.com/thedeceasedkl
The Deceased Chinatown KL Opening Hours:
Wednesday – Monday 6:30 pm – 2:00 am