Monica Tindall
Brunch is making a comeback in KL and we're sure happy to have our Sunday plans taken care of with the list of quality offerings returning to the city. Gone are the days of mass buffets, enormous amounts of waste, and food that's dry around the edges from sitting on the smorgasbord for too long. The contemporary brunch concept sees more intimate spaces, starters and sometimes desserts set up in a take-for-yourself display, and mains cooked on the spot and served directly to the table. What's more, Sunday brunch in Kuala Lumpur is more reasonably priced than ever.
Here we've composed the ultimate list of the top ten places to enjoy Sunday Brunch in Kuala Lumpur. (Click on the title links for timing, address and price of each brunch.)
Set in a small shophouse in Lorong Kurau, Bella by BIG not only has a chic rustic setting but so too is one of the better-balanced brunches around. Appetizers go far beyond your usual cheese and cold cuts, instead providing a full range of gourmet salads. Think pineapple and asparagus, artichokes and pomegranates, quinoa and beans. In fact, this is probably the only brunch I would recommend for those seeking gluten-free options. Before you get too worried though that your green girlfriend has tricked you into a plant-based meal, be assured that the mains come out meaty and aplenty straight from the Josper oven. Beef, lamb, chicken, duck and seafood of high quality need only simple seasoning to make them extraordinary and you can take as much as you want. Back it up with a free flow of selected wine, beer and bubbly and you have yourself a very pleasant afternoon.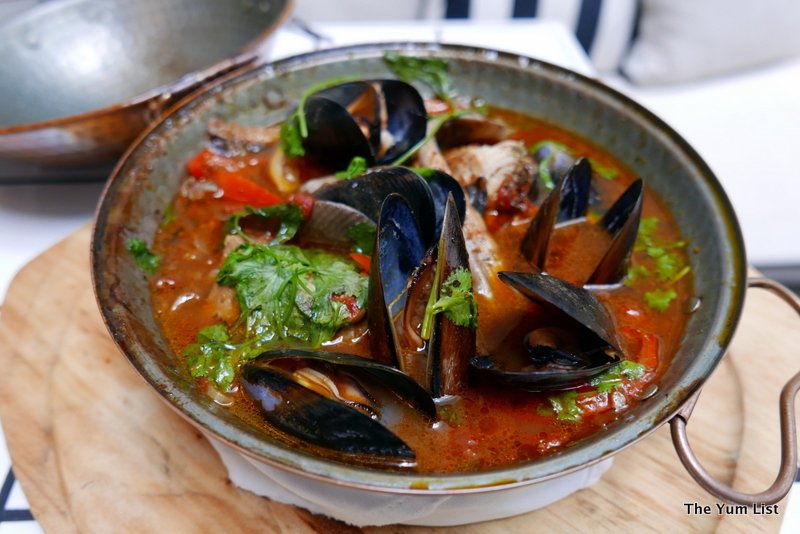 Grandmother's Table at Nero Nero is a carbaholic's dream! An endless supply of risotto, pasta, pizza and bread, all made in-house, seem to trail from the kitchen without interruption. Italian Chef Giuseppe Lioce ensures that not a single pocket of stomach is left unfilled as he delivers many of the dishes himself and, just like your grandmother might, encourages guests to eat heartily and enjoy!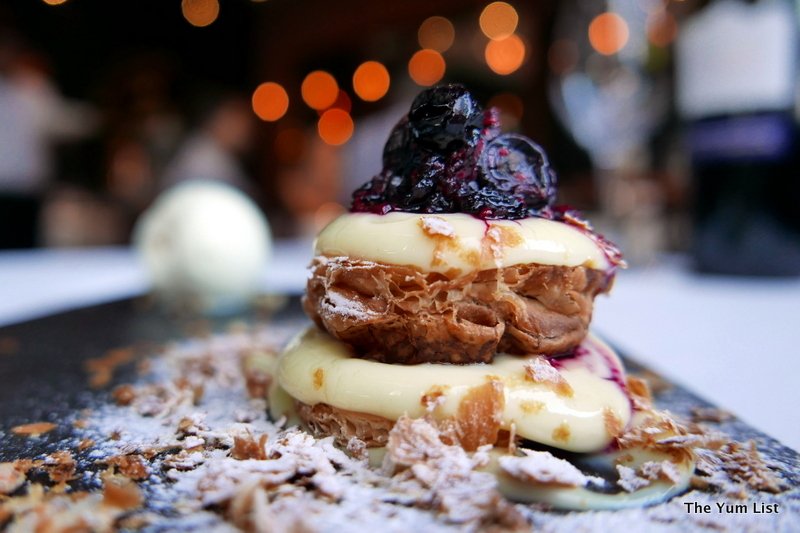 Perhaps the most elegant brunch in Kuala Lumpur, the team at Soleil has crafted a modern European menu that comes out in endless quantities but in a la carte quality. Once you're done with the finger food spread and cold-pressed juices, the rest is delivered individually plated and is only made upon order. There's currently no free-flow brunch package here but with the owner also having a wine import business (and being an aficionado himself) you can rest assured that the beverage selection is both impressive and reasonably priced.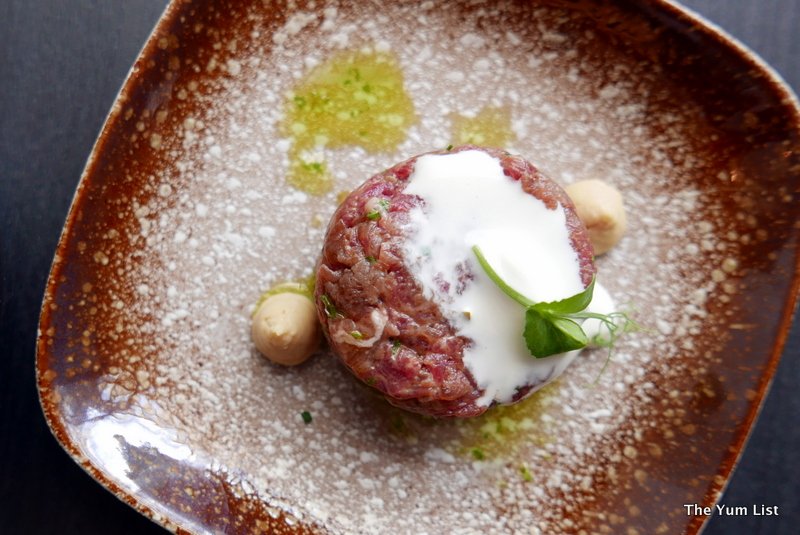 The original porkilicious brunch continues to carry the reputation as one of the best priced in town. Some come solely for the porchetta. See picture below to understand why.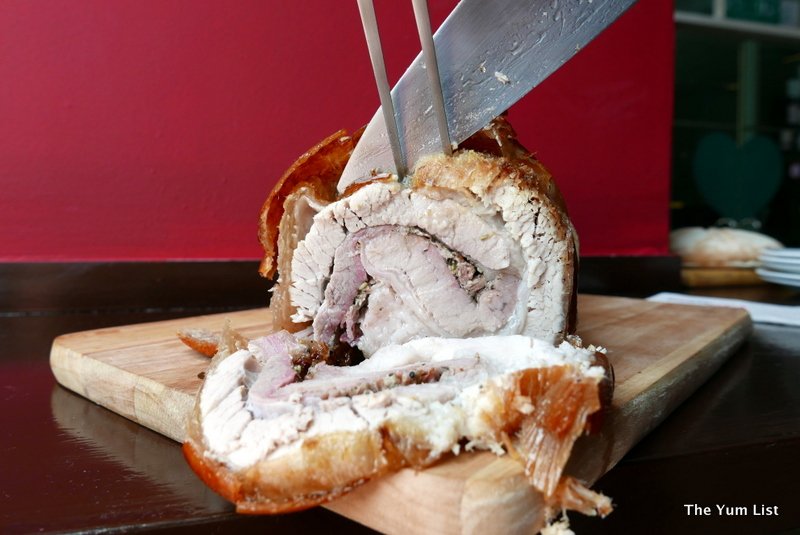 The lovely new digs of M Marini Grand Caffè and Terrazza make a fine spot for Sunday lingering. Glass walls, double story ceilings and both indoor and outdoor spaces surrounded by green lifts the spirit and the free-flow keeps it cheery.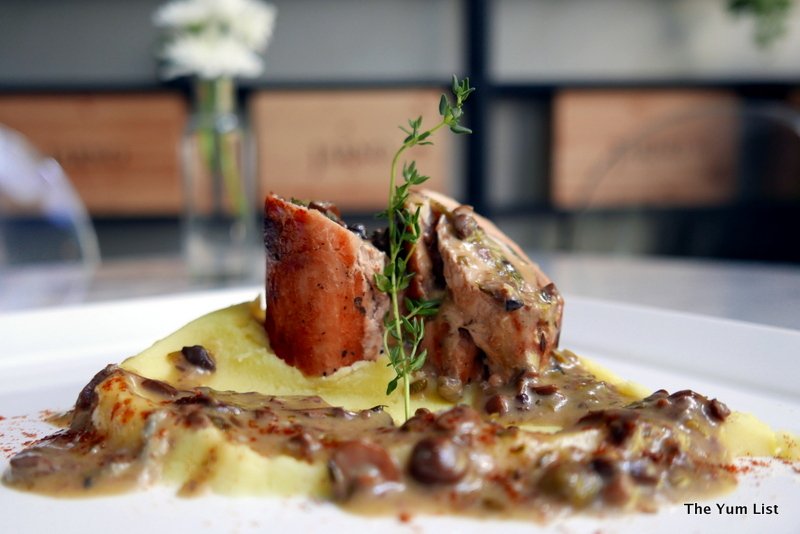 For those preferring to laze in a little longer, Cicchetti di Zenzero provides a sunset party. Beginning at 2 pm and continuing until sundown, an appetizer buffet, pass around pasta, risotto and pizza, and table service mains and desserts, are backed up with three glasses of wine, beer or cocktails and a gelato stand. The food is light and of high quality and the setting provides the perfect backdrop for a chilled date with friends. A DJ accompanied by a singer and percussionist keep the mood lively. This is one not to miss!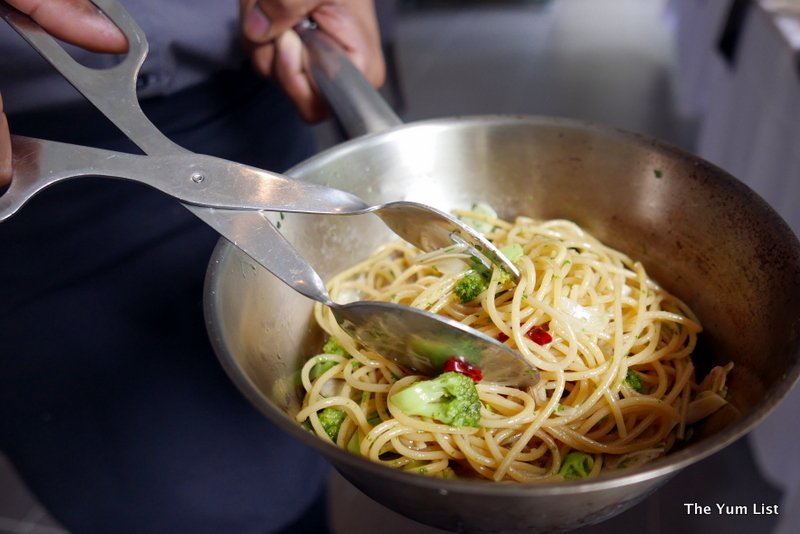 It's no surprise that Italian is a common theme when it comes to Sunday brunch. After all, the country and its people do have a reputation for knowing how to enjoy life. This joie de vivre is recreated in Strato with endless servings from a gourmet menu and some very nice views. Everything is made fresh, served directly to the table and is another nicely balanced spread of recipes.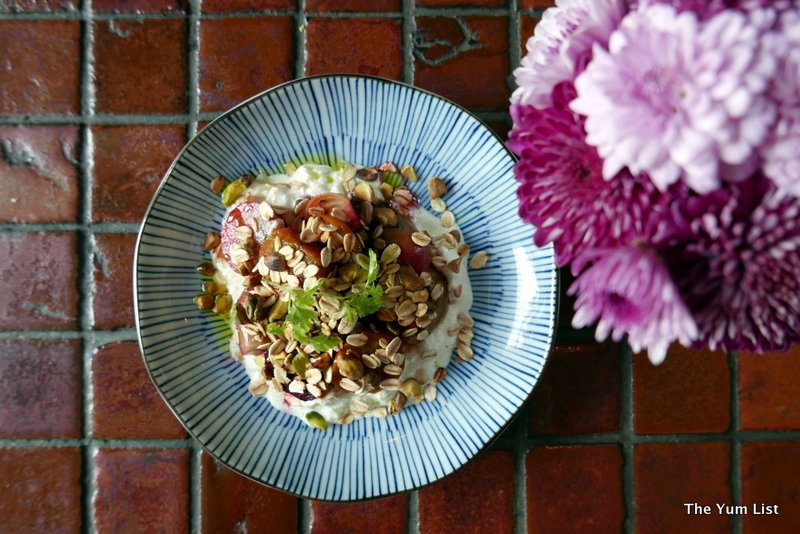 The most elegant brunch in KL is found at The Library at the Ritz-Carlton Kuala Lumpur. An intimate space is filled with fresh seafood, roasted meats, appetizers and an entire counter of desserts. Free-flow Champagne and gracious service top it all off.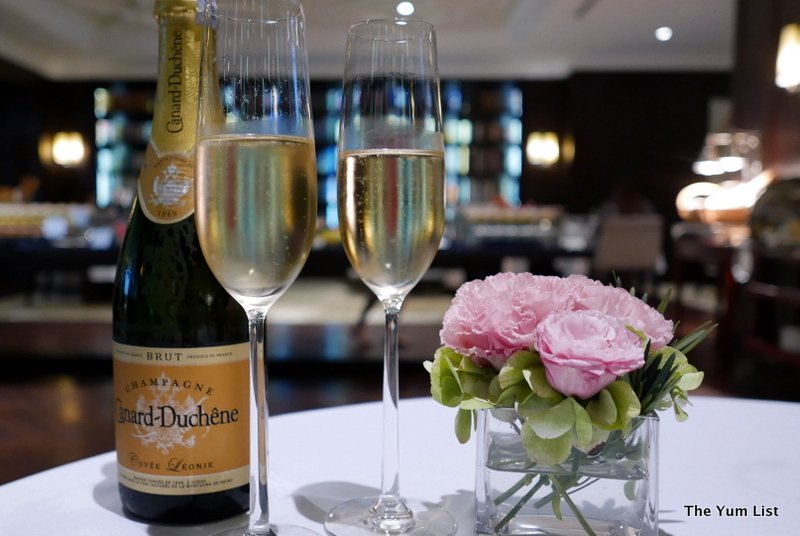 The double story windows and elegant dining area of Mr Chew's Chino Latino Bar make it a lovely spot to spend brunch with a group of friends, family or a date. A contemporary Chinese menu with a Latin twist fills tummies while a selection of colourful cocktails and carefully selected wines ensures no one goes thirsty.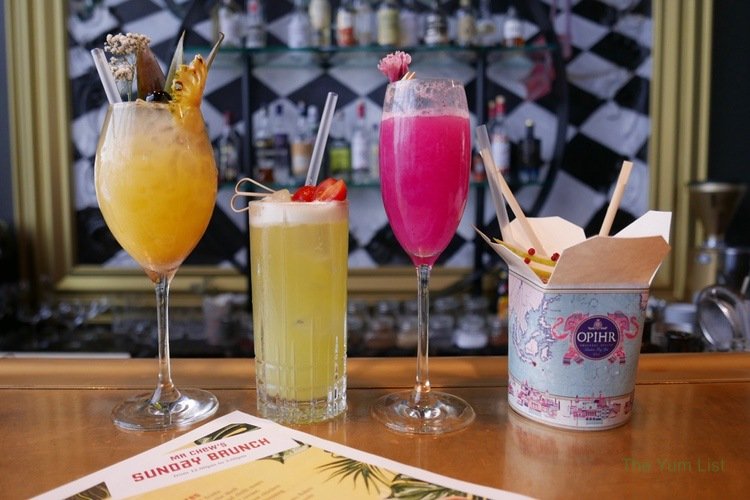 Making the "perfect 10," Drift's Sunday Boozy Brunch is something to look forward to. Only happening once a month, the brunch is long running from 12 noon to 4 pm; plenty of time to get value for your money. Highlights are the luscious pork belly served with an apple fennel salad and ginger pumpkin puree and the starters of fresh oysters and plump tiger prawns.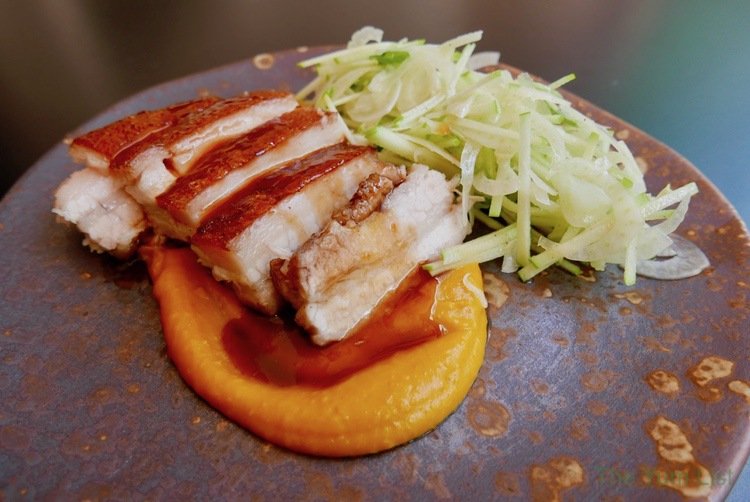 What is your favourite Sunday brunch in Kuala Lumpur?