Monica Tindall
Mention Italian wines and your first thoughts might turn to a Barolo from Piedmont, a rich powerful Amarone from Verona or a popular Super Tuscan. Rarely would the wines from Abruzzo make the list, unless, that is, you're someone in the know. Well, all of that is changing and rapidly.
Wine from Abruzzo, previously considered by many as low-cost table wine, is now getting its fair share of the limelight due partly to the work of local passionate believers and a great lot to the dedication of a single man, Gianni Masciarelli.
Gianni Masciarelli
The stories tell that in his university years Gianni Masciarelli was an overachiever, not through any particular effort on his part but through natural talent. Disappearing though, halfway through his studies, he returned months later declaring to his college roommates that he'd found his calling and was dedicating his life to winemaking. One friend recalls that he'd even brought a whole roll of wine labels with him and cajoled his mates into cutting them apart.
Not coming from a winemaking family himself, Gianni Masciarelli had to build his business from scratch. His unwavering vision saw him accumulate in 30 years over 300 hectares of prime wine growing plots in Abruzzo. Officially founded in 1981, wine at that time was primarily produced in quantity, not for quality. Gianni's mission to change that began with two grapes typical to the region, Trebbiano and Montepulciano. A pioneer in oenology, and following techniques he had picked up from top wine producers in Champagne, he is credited with changing the direction of wine production and paving a movement that has since earned Abruzzo a proud place on the wines-to-be-paid-attention-to map.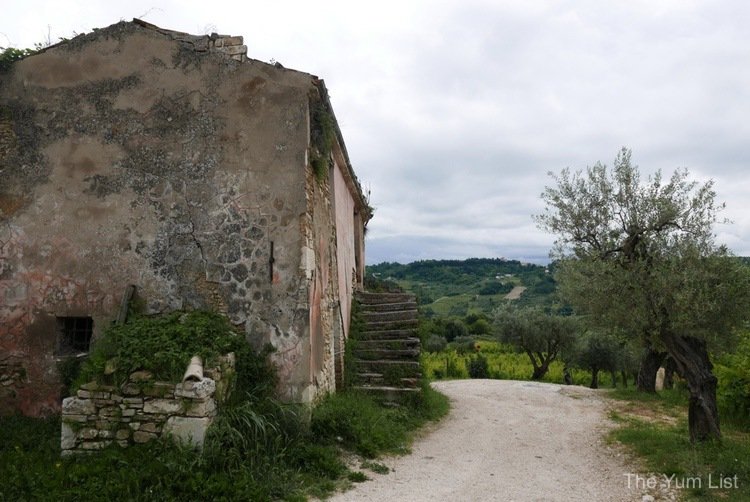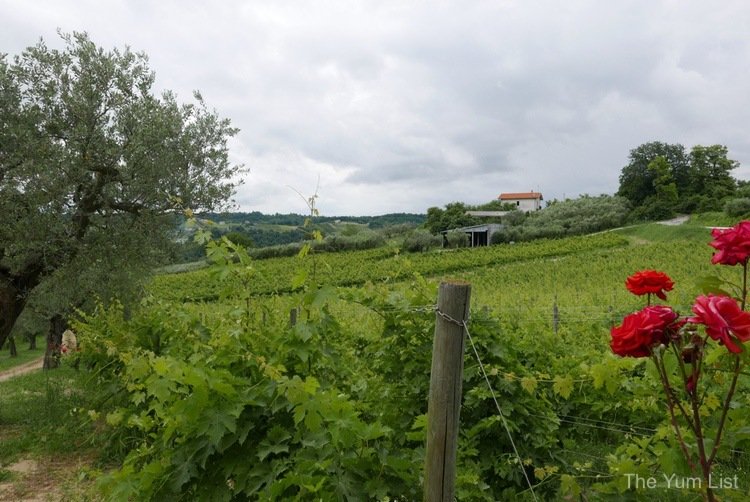 Masciarelli Wine
Dario, general manager of Masciarelli wine and our tasting guide, tells that he believes that wine should be firstly a gastronomic product and secondly a hedonistic one, "Our wines are made from Abruzzo, by Abruzzo and for Abruzzo cuisine as well as international cuisine." He professes that they're, "big and small at the same time: artisans yet with a larger production than many boutique producers." Masciarelli represents quality wine made in Italy with exceptional grapes and superb terroir.
Today we're participating in a vertical tasting of wines from Loreto Aprutino (Pescara province) and San Martino sulla Marrucina (Chieti province).
Beginning with the whites, two typical grapes of the region, Pecorino and Trebbiano are highlighted in the Villa Gemma Bianco and Castello di Semivicoli series.
Abruzzo Whites, Masciarelli Wine
Villa Gemma Bianco 2017 is a historic wine for Gianni Masciarelli and one of the most well-known. Named after the producer's home, under which he built the very first Masciarelli cellar, this series is the product of the vineyards from around San Martino. Soils are extremely rich in clay providing lots of structure with an overlay of alluvial elements from the glacier. Grapes from an early pick, Trebbiano, Pecorino, and a little bit of Cococciola make a fresh, savoury classic. This wine has brought Abruzzo away from the heavy, flabby whites and into fine drinking territory.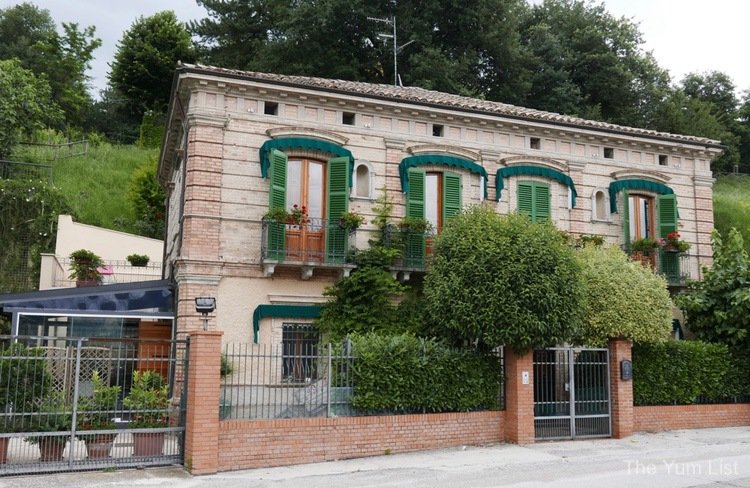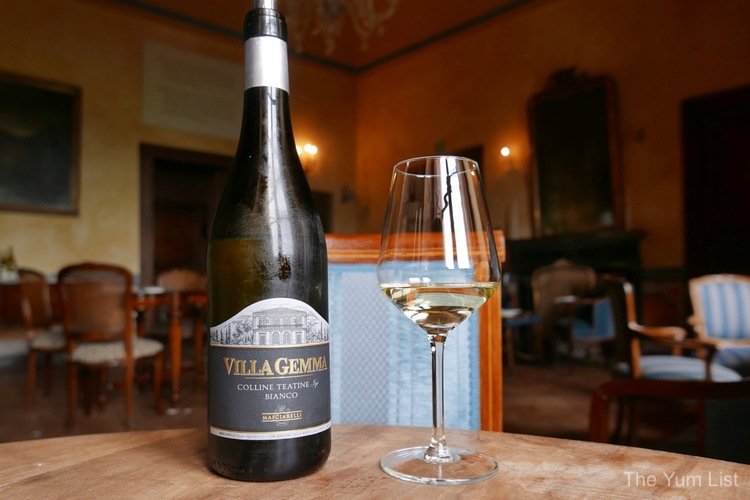 Castello di Semivicoli Pecorino DOC 2017 has tropical and floral aromas and a little less structure than our first white. The wine is unoaked, less generous in the mouth but more balanced on the whole. Good acidity gives a fresh finish making seafood a natural pairing but saffron-seasoned dishes such as chicken are also good mates. It's a new label for the wine, being produced for three years now and five per cent of the sale of each bottle goes to various charities – each year a different one.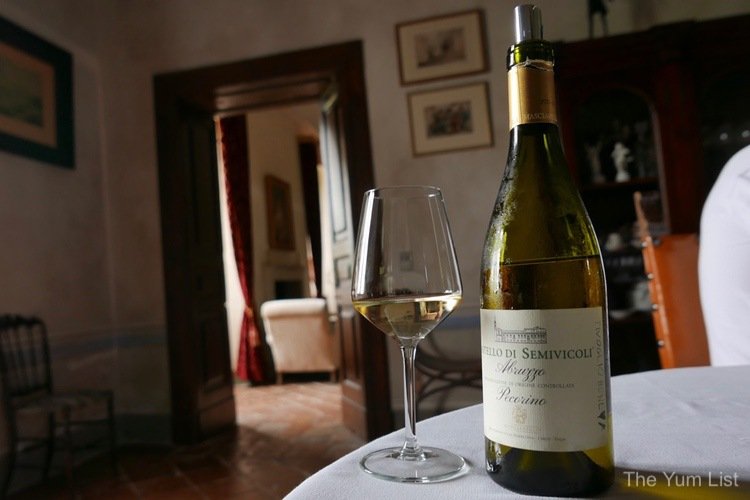 Also in this series is the Castello di Semivicoli Trebbiano d'Abruzzo DOC. Dario tells that it's one of the best whites they have at the moment and if you're looking for an introduction to Abruzzo white wine, this is a great place to begin. It has a bright citrus character and ageing on the lees a little longer gives a long minerality. Fantastic summer drinking.
A Rose That's Not a Rose?
Although pink in colour, the Villa Gemma Cerasuolo D'Abruzzo 2017 has much more structure than a typical rose. In fact, we've heard on numerous occasions from locals that they don't consider this a rose but more of a light red. Serving it near room temperature brings out its best. Sagne e Fagioli, pasta and beans, is a good traditional match.
Abruzzo Reds, Masciarelli Wine
Another fine introduction to the wines of Abruzzo is found in the Gianni Masciarelli Montepulciano D'Abruzzo 2015. Finished only in stainless steel, it's rather linear with a thin straight expression of tannins. Not quite pungent on the nose and mineral-driven; the terroir speaks. Although it's an entry-level red, much investment has gone into perfecting the product, which has seen huge popularity across Europe with the market recognizing the wine as excellent value for money.
Our next two wines are from a line dedicated to Gianni Masciarelli's wife. The naming of the wine was pushing boundaries at the time as it was not common to name Italian wines after females and certainly not using a foreign name. Yet, in true Masciarelli spirit, norms were not going to restrict him and so came about a label to honour his wife Marina Cvetic (originally from Serbia). All of these wines are aged in French oak barrels with their own dedicated cellar using the natural humidity of the underground location and filtering of water through soil and rocks to maintain ideal conditions.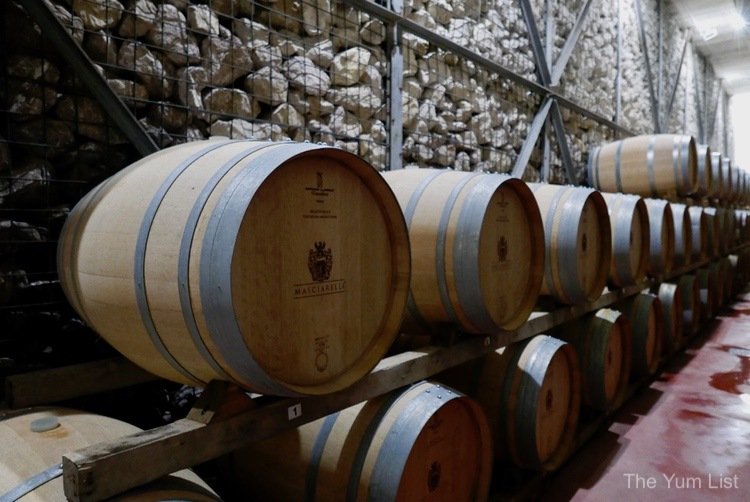 Marina Cvetic Montepulciano d'Abruzzo 2015 offers aromas of red fruits with a whisper of spice. Juicy fruit in the mouth with confident tannins, this is a serious wine doing well with meats of all types and mature cheeses. If you're looking to discover the possibilities of the Montepulciano grape, give this one a pour.
Marina Cvetic Iskra DOCG Colline Teramane Montepulciano d'Abruzzo 2015 consistently scores over 90 points by key wine critics. This single vineyard production comes from 50-year old vines and spends 18 months in new French oak barrels and another 24 months in the bottle. It's a lovely hue of ruby red with concentrated intricate aromas. The terroir speaks for itself in the glass with a bit more punch, fruit and a thread of spice. Lamb and other hearty plates are ideal food pairings.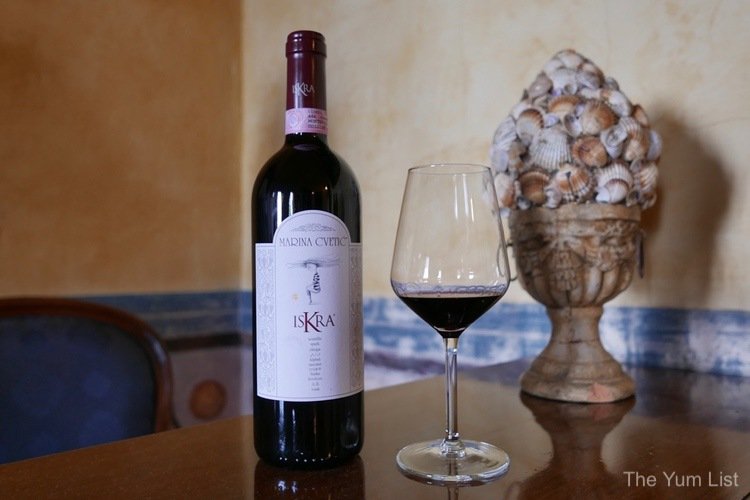 The final trio of wines takes us back in time with the classic Montepulciano grape in the Villa Gemma label, beginning from 2012 and travelling all the way back to 2000. Villa Gemma Montepulciano D'Abruzzo Riserva 2012 is balanced, generous in the mouth, floral and has a light smoky toastiness from the oak. The Villa Gemma Montepulciano D'Abruzzo 2007 is a vintage that was supposed to be marked by richness and generosity yet turned out to age well and drinks rather nicely now. There are concentrated aromas with a splash of liquorice and it's a little more tannic making me want to lick my teeth. Of the three, this one has my affection. Lastly, Villa Gemma Montepulciano D'Abruzzo 2000 boasts complex aromas of dark chocolate, balsamic, herbs and even rhubarb. It has more structure and warmth. All three would go well with arrosticini (grilled lamb skewers).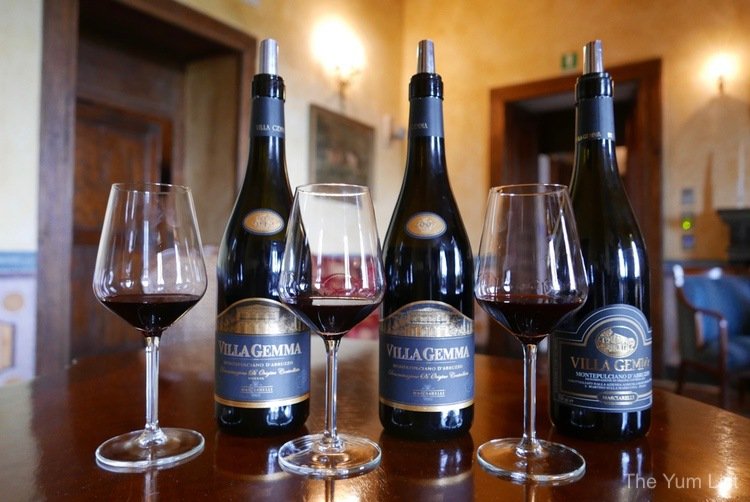 Reasons to drink Masciarelli wine: a fine showcase of quality Abruzzo wines; must try a Montepulciano from the Villa Gemma label and don't miss Castello di Semivicoli Trebbiano d'Abruzzo DOC in the whites.
Masciarelli Wine
Masciarelli Tenute Agricole S.r.l.
San Martino sulla Marrucina (CH) – Italy
+39 0871 85241 / +39 0871 82333
www.masciarelli.it 
Find more recommendations for gourmet travel through Italy here and find more of our favourite wines here.