Words: Tania Henry     Photos: Monica Tindall
The Regent Chinese Cuisine is one of KL's newest gems marrying traditional Cantonese food with an insistence on only the best ingredients to serve even the most demanding of palates. In a convenient location, The Regent was easy to find on the corner of block A Mont Kiara Plaza underneath the HSBC sign. The restaurant itself resembles a traditional Chinese setting with beautiful big round tables, rotating lazy susans, hanging red lanterns, glistening chandeliers and fish tanks with the day's catch.
Our lunch at The Regent was how I imagine a true family meal in a Chinese home to be; sitting around the dinner table telling stories, experiencing laughter and sharing food. We were lucky enough to have the chef join us and explain the many layers of Cantonese cuisine including the hours of preparation and the intricate skills required. The Regent's master chef William Kwok started cooking at age 13 and with over 48 years experience his food certainly reflects it. He stressed the importance of quality, locally grown, fresh ingredients with the exception of a few imported delicacies – lobster from Boston, truffles from Italy and honey from Australia. You won't find supermarket ingredients here and Chef Kwok is also conscious of sustainability using the whole animal where possible, pig trotters and all! With no MSG in his cooking chef Kwok's dishes tasted fresher, healthier and lighter without forgoing the rich and decadent flavours of Chinese.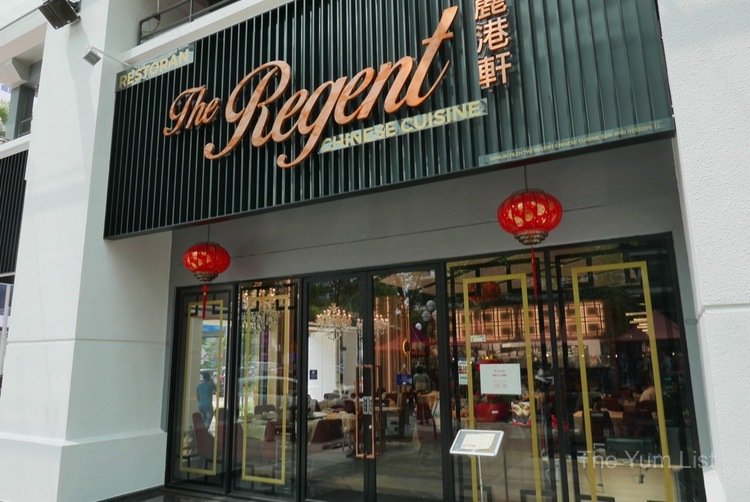 Starter Menu The Regent Chinese Cuisine
We began our lunch with two starters and kick start my appetite they sure did. The Typhoon Shelter Style Deep Fried Fish Skin (RM18) was wild caught Unagi eel skin, triple fried and perfectly seasoned with salt, pepper and chilli spice. Surprisingly, not too oily this delicious snack resembled the texture and crunch of a prawn cracker but with a devilishly salty flavour. The Szechuan Style Salt & Pepper Squid (RM32) came out still warm and had just the right amount of seasoning, wild-caught and fresh, the squid was moist, full-bodied and soft, resembling puffy little rain clouds ready to burst.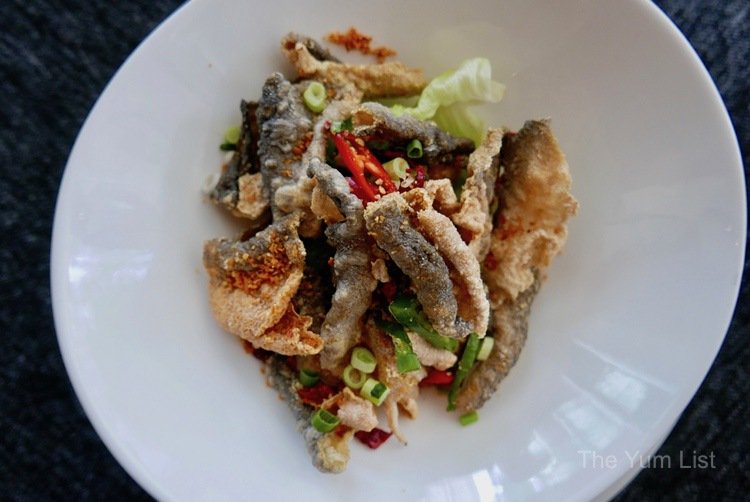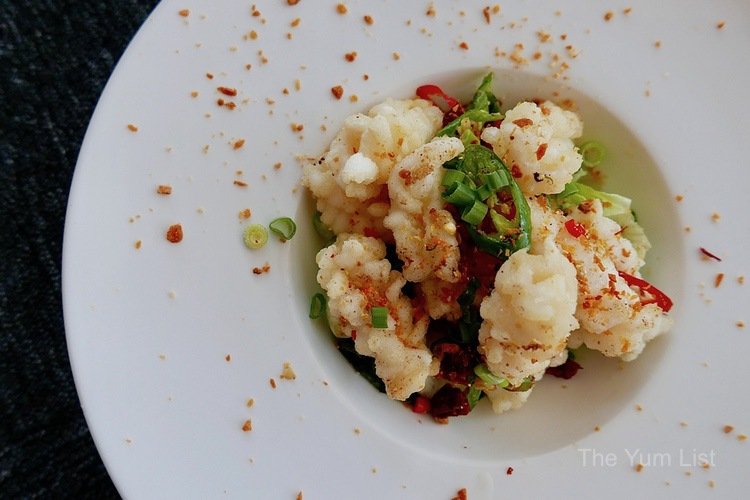 Main Menu The Regent Chinese Cuisine
To begin our mains we started off with a Soy Sauce Free-Range Chicken in Chinese Rose Wine (RM78 half chicken). The chicken took three days to prepare including an air dry process and the creation of two in-house sauces used to marinate and baste it. The taste was simply divine; moist double breasted chicken with a crispy skin and salty soy sauce. Chef explained that the sauce is a secret recipe and required 20+ herbs to make it. A hint of mystery always tweaks my interest!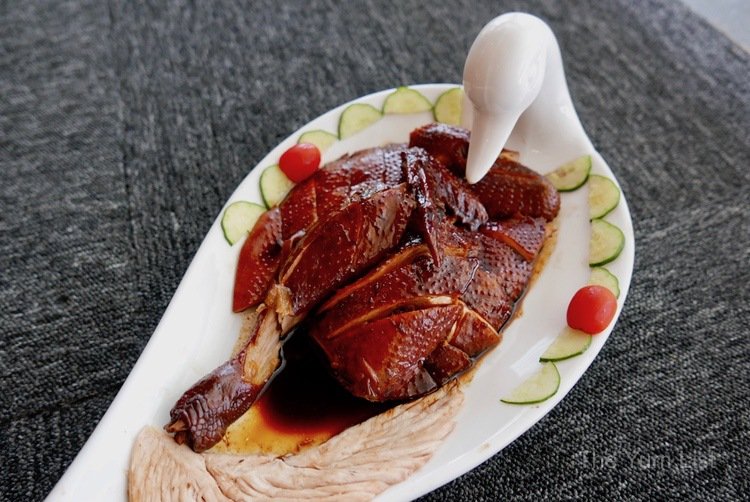 For a lighter feel, we tried a Scrambled Egg with Prawn (RM38). I enjoyed wrapping the moist eggs around the wild caught prawns and putting them in my mouth all at once. The taste was of salty seafood balanced out by the egg.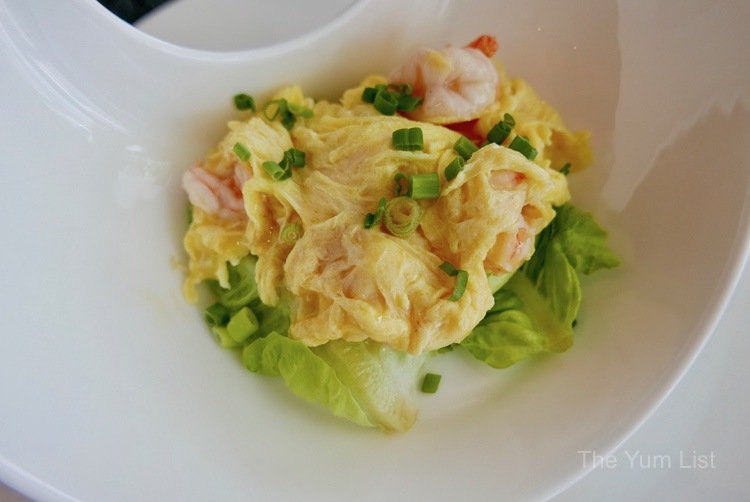 My favourite dish, however, was the Stir Fried Australian Angus Beef with Black Pepper (RM128) a colourful rainbow of fresh crunchy vegetables and dense pillows of melt-in-your-mouth medium-rare peppered steak. The beef deserves a sentence of its own as it was truly the plumpest, juicy and tender piece of meat I have ever had.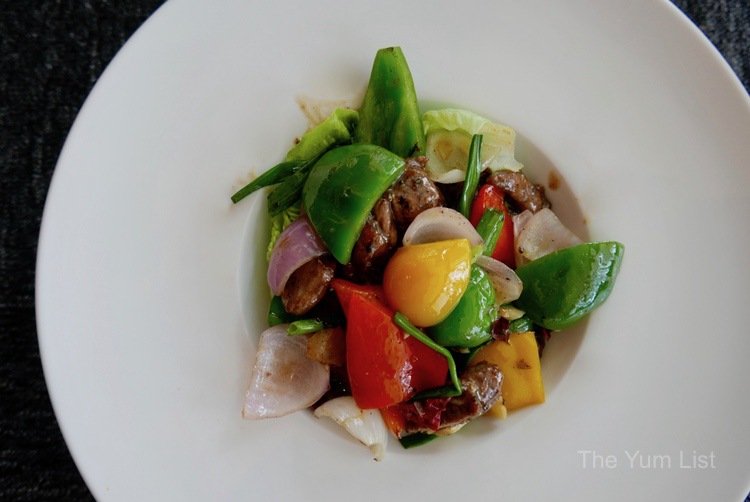 Just when I thought things couldn't get any better a dish of juicy scallops, fresh asparagus and lick-off-your-plate worthy fermented shrimp paste arrived on the table. The Stir-Fried Asparagus and Scallop with Garlic Belacan Sauce (RM78) tasted heavenly with subtle tasting plump scallops, earthy asparagus and the homemade belacan sauce bringing it all together with a strong, yet not too pungent flavour.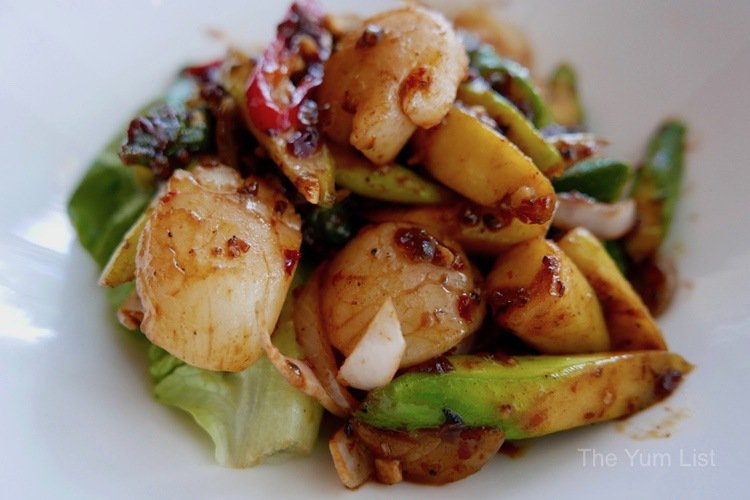 Even though quite happily satiated at this point, we couldn't help but gobble down the Braised HK Yee Mee with Black Truffle & Mushroom (RM38). The delicate noodles come directly from a boutique producer in from Hong Kong and the black truffle paste from Italy gave an elegance to the recipe. Absolutely delightful!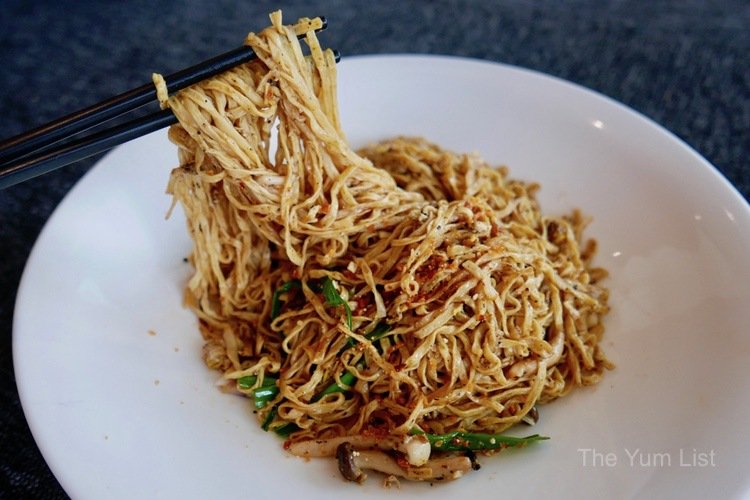 Dessert at The Regent, Mont Kiara
After such a full and satisfying meal I was happy to hear that dessert was, in fact, a Chinese medicine with cleansing and detox properties. The Guilinggao with Honey (RM 12.80) was a herb infused jelly with an earthy taste and a hint of sweetness from the honey drizzled on top. Interestingly guilinggao was traditionally made using tortoise shell as the Chinese believed it had health benefits. Don't worry though, with a modern environmental push this no longer occurs and you certainly won't find endangered species in this restaurant.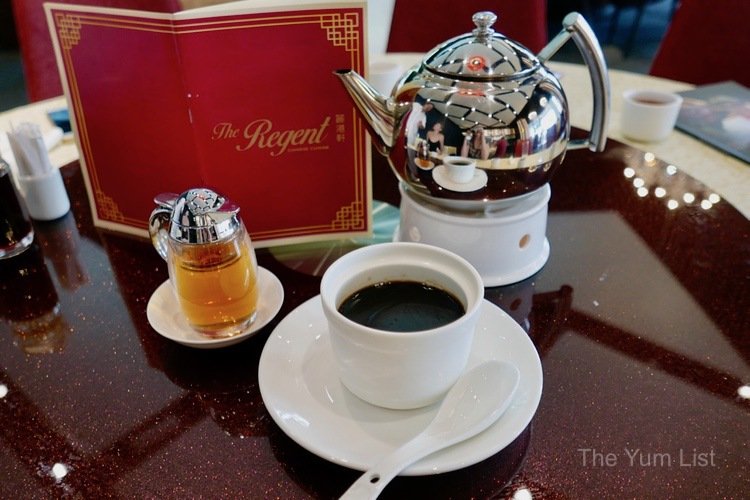 BYO with No Corkage Charge!
While The Regent is not licensed (yet), we were thrilled to hear that they allow guests to bring their own wine with no corkage fee. They also have a fantastic non-alcoholic drinks menu including cold pressed juices. We personally enjoyed a Detox Cooler (RM13.80) with lemon, honey and ginger and a Cough Buster (RM13.80) with guava, pineapple and lemon, refreshing and nicely tart. The perfect pairing throughout the meal, however, is Pu'er tea (RM3), a traditional fermented tea from the Yunnan, China with over 45 antioxidants and relatively low in caffeine.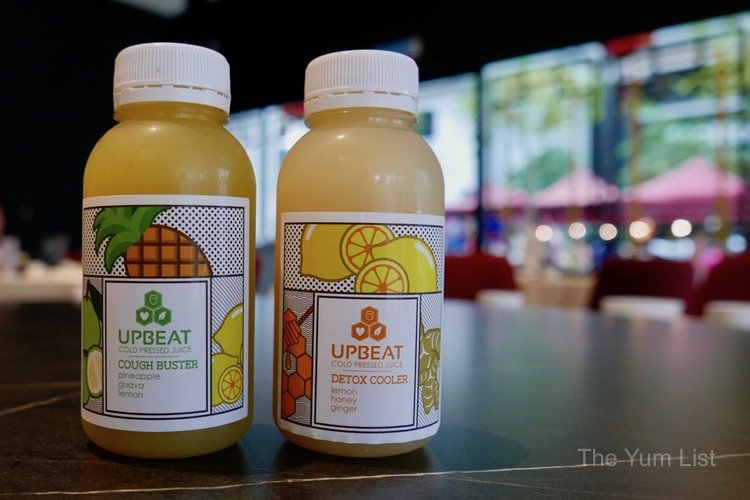 Reasons to visit The Regent Mont Kiara: Delicious Chinese food with no msg; fresh ingredients prepared by a Cantonese chef with over 48 years experience; must order the black-peppered Australian Angus beef stir-fry and theBraised HK Yee Mee with Black Truffle & Mushroom; BYO with no corkage fee.
The Regent Chinese Cuisine
Lot A-G-01, Block A 2,
Jalan Kiara Plaza, Mont Kiara,
50480 Kuala Lumpur,
Malaysia
+6 03 6211 3331
The Regent Chinese Cuisine Mont Kiara opening hours:
Daily: 12-2.30pm and 6-10.30pm.