Words: Kitty Lang
Photos: Monica Tindall
Bar Trigona is the stylish new cocktail bar at the long-awaited Four Seasons Hotel Kuala Lumpur. Resplendent in navy walls, floor-to-ceiling windows, lavish lighting and a heavy-handed sprinkling of marble, the luxurious bar oozes opulence. It's a place where you may feel at home, whether for a business meeting, intimate drinks or a group night out. The concept behind the bar is that of locally found ingredients (hence the name – I'll come on to that) shining through their creative cocktails and Malaysian inspired bar nibbles with a modern twist.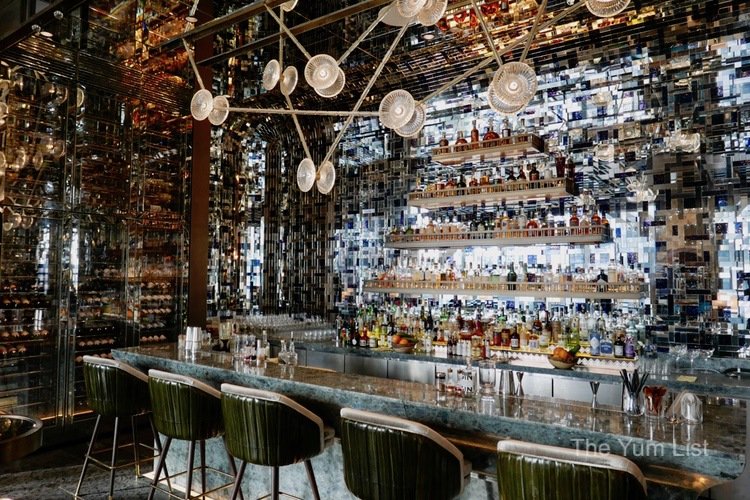 Bar Trigona – The Story
The story of the Trigona itself, a local, stingless bee (don't let that fool you, it bites!), is regaled by enthusiastic assistant bar manager, Julian Brigget. Unassuming in its appearance, easily mistaken for a common fly, the Trigona bee produces some of the world's most sought-after wild honey, creating their hives in rotten coconut trees. Offering us a taste of the raw product, it is very different from any other honey I have tasted. It perfectly suits my more savoury palate with its very strong citrus overtones, lacking in the cloying feeling that I'm more accustomed to with UK heather honey. Legend tells (well, Julian does), that due to the nature of the honey, if not kept cool, the honey will ferment in the bottle, causing it to explode.
Cocktails Menu Bar Trigona
Eager to get tasting the cocktails, head bartender Ashish Sharma explained that the cocktails fall under four distinct flavour profiles according to what mother-nature provides: Fruit; Leaf & Flower; Stem & Seed and Root. Each category contains only three cocktails (the top two being easier drinking and the third being more spirit-forward). Each is creative, beautifully crafted and attractively presented.
The Nasional (RM 50) combines light rum, pineapple, lime and apricot and is a real crowd-pleaser with a perfect level of sourness. Given the different preferences around the table, this elegant cocktail got all of our taste-buds dancing.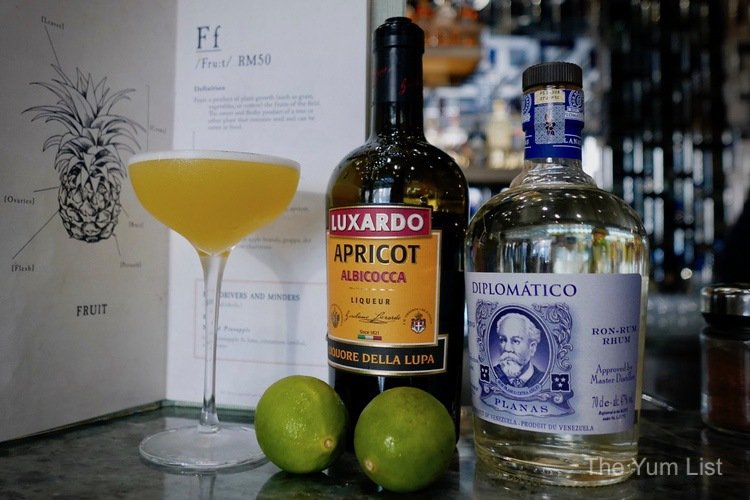 Terra (RM 45) with all the goodness and dare I say, medicinal properties, of this cocktail, one may almost feel virtuous in selecting it – turmeric gives an earthy quality, whilst dry orange gives a bitter middle, lengthened with Bianco vermouth, Citadelle gin and lemon taking us over a citrusy finishing line. As with all of the drinks in Bar Trigona, only top-end spirits are selected.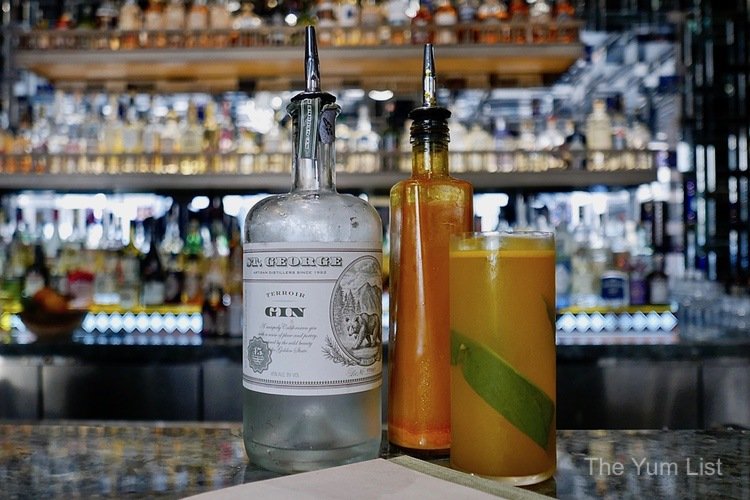 We have discovered that Mon and I very much share the same food and drink preferences and the Trigona Old Fashioned (RM 45) was no exception. With the ubiquitous Trigona honey making an appearance, bourbon and cedarwood bitters are blended to create a smokey, cigar-box profile, elegantly presented with liquorice root, a chunk of honey-comb and of course, a giant ice-cube. It's exactly what I feel one should be drinking in this setting. Think James Bond, where a black-tie dinner sees the gentleman retire to a luxurious smoking room.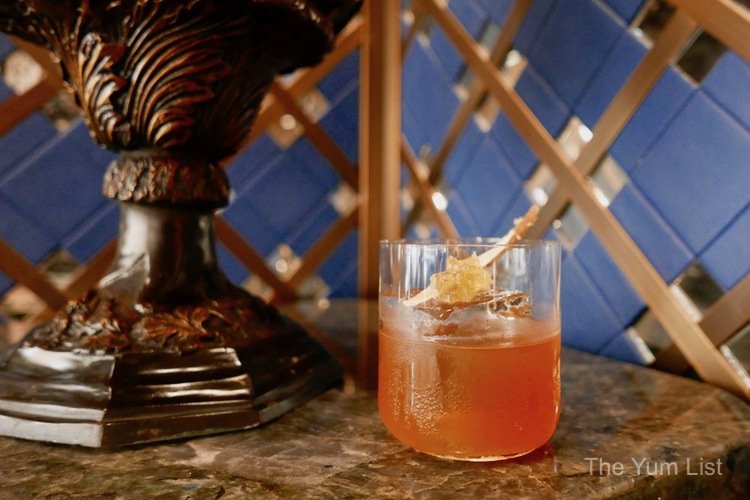 Our next treat, Monica's favourite of the evening, was Nectar (RM 45). No surprise as it contains her fave spirit, rum (light in this case) and one of her local addictions, ginger torch. As hubby pointed out, Nectar tasted like a classy twist on a daiquiri. Fresh lime, jasmine and ginger torch cordial, blended with the spirits. It's a fresh, zingy drink that belies the alcoholic content.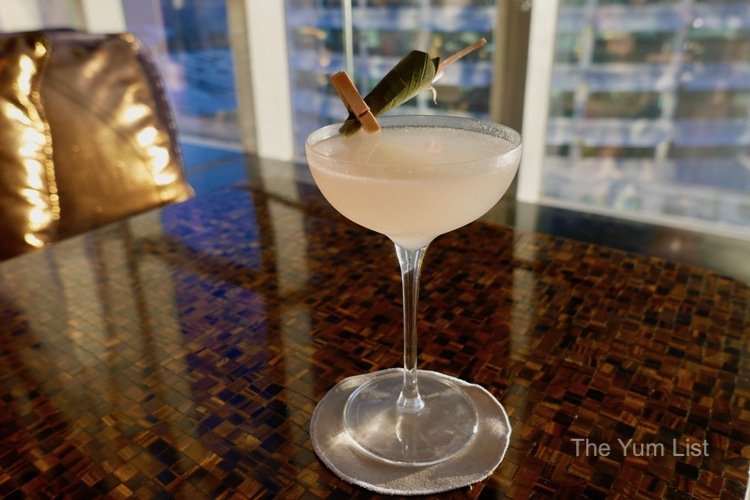 Pollen (RM 45) falls into the 'fruit' category due to the presence of applejack. Citrus, Trigona honey, yoghurt and kaffir lime leaves make for interesting bedfellows. The idea behind modern bartending is to source the citrus, from less obvious ingredients, such as the yoghurt and one would not feel guilty pouring this deliciousness over your breakfast cereal… (parental advisory). I'm normally pretty good at tasting things in my head, but I hadn't expected the after-hit of the kaffir lime leaf, which as one of my favourite flavours of all, was an absolute delight.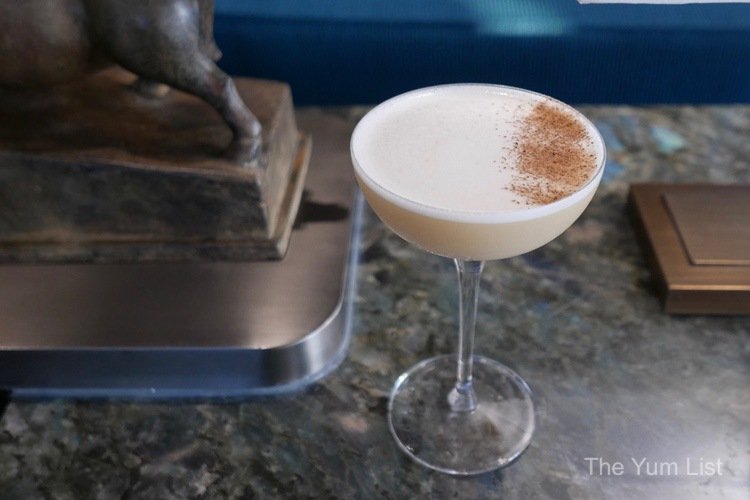 The Malay word for Trigona is Kelulut (RM 50), which lends its name to another interesting concoction. Containing bourbon, peated whisky and grapefruit and slightly sweetened with Borneo honey (very different to the Trigona honey), this is a cocktail suited to those with a penchant for the bitter side of things.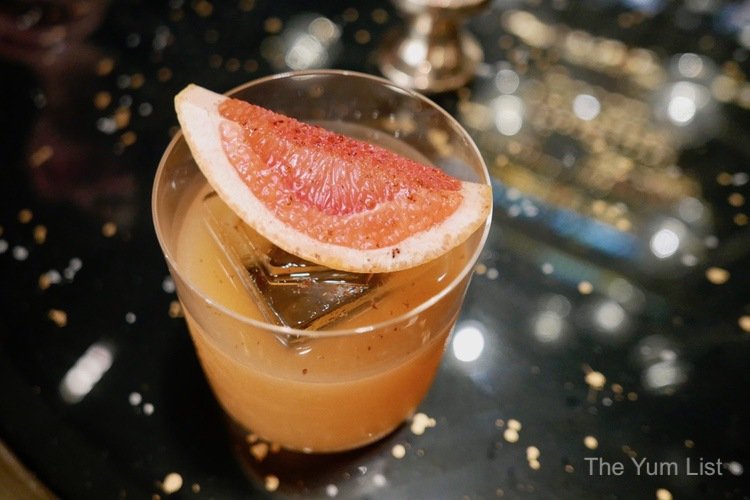 Whilst we watched the sun setting, creating a glorious orange hue to our rainbow of cocktails, the showpiece of the evening, had to be Bitter & Smoke (RM 45 / RM 120 sharing bottle). Made with reposado tequila, mescal, Cynar, green chartreuse and ginseng smoke, this is certainly not an entry level drink. With a really big tequila hit, the honeycomb-laced drink is a very alcoholic cocktail. Think tequila slammer with knobs on!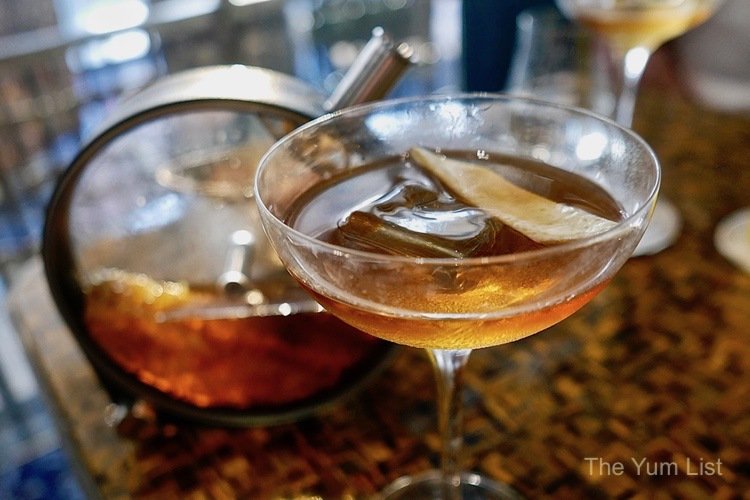 Food Menu Bar Trigona
With all that booze, we needed something to soak up the alcohol, so Tom Roelens, the hotel manager, a Belgian national and something of a Four Seasons legend (he set up various hotels for them, including the Maldives and Hawaii) selected a few different bar bites for us to try.
Lobster Satay (RM 48) was an all-round hit, with their homemade peanut sauce, refreshingly uncloying and tasty. The Nasi Lemak (RM 38) was playfully served as a fried ball, reminiscent of arancini and the Begedil (RM 38), a battered, stuffed potato, hid a centre of marinated foie gras, served with chicken floss and Chilli padi kampung.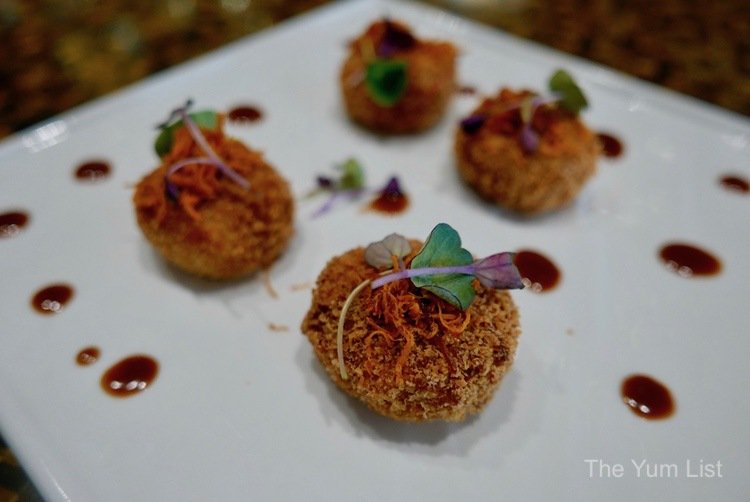 Bar Trigona is a hidden delight, which already, in just a few short weeks, has already got itself a strong following. Spirits and wines are similarly priced to the KL norm, but the cocktails provide a charming flair, with unique stories, at highly competitive prices. Every detail is thought of, down to the heated toilet seats (I judge a place by its bathroom!), unctuous décor and a little glitz and glam of a bygone era.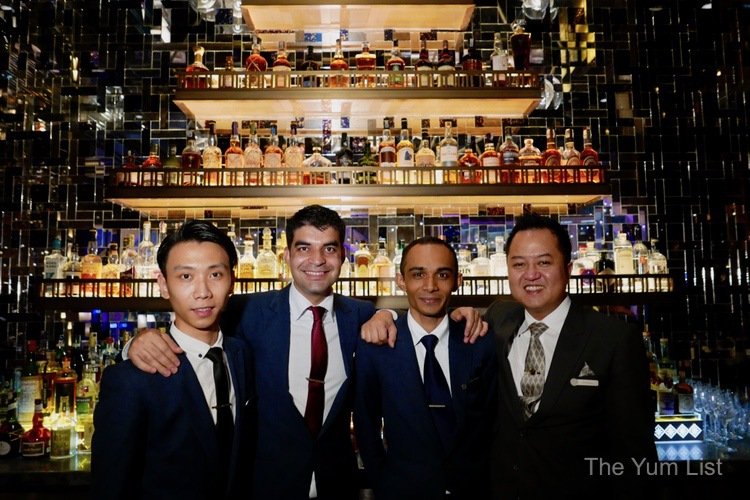 Reasons to visit Bar Trigona: Gorgeous styling; fabulous cocktails; glorious sunset view; friendly, knowledgeable staff
Bar Trigona
Four Seasons Hotel Kuala Lumpur
145 Jalan Ampang
Kuala Lumpur 50450
Malaysia
+603 2382 8670
www.fourseasons.com
Bar Trigona Opening Hours
Sunday to Wednesday 6 pm -1 am
Thursday to Saturday 6 pm – 2 am