Words: Jon Noble
Photos: Monica Tindall
In the heart of the city, almost within touching distance of the Petronas Towers, we recently visited Curate, an all-day buffet restaurant in the brand new Four Seasons Hotel Kuala Lumpur. As one would expect of such a revered brand, this is no ordinary buffet. Combining modern design, attentive service and a good spread of contemporary cuisine, it's set to be one of the most-visited in the city.
Curate Four Seasons Hotel Kuala Lumpur
The entrance to Curate is just off the lobby where we're welcomed by an elegant, high-ceilinged, marble foyer. An eye-catching suspended sculpture representing hibiscus petals fluttering in the breeze reflects the thoughtful attention to detail found throughout the restaurant. Tables are spread across a large area yet broken into smaller spaces with ornate dividers giving a sense of intimacy to the dining experience.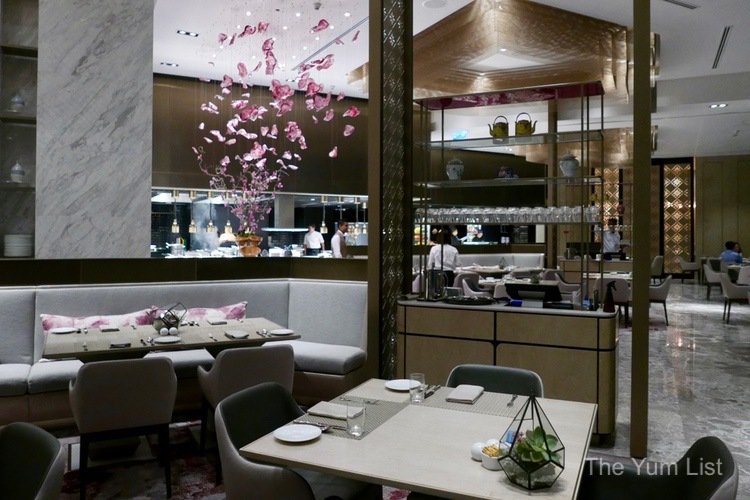 Curate Buffet Four Seasons Hotel KL
As we pass the first station, our group is split into two. Half captivated by the colourful dessert selection, with a plethora of fancy cakes, macarons, creme brûlée, homemade sorbets, local sweets and a vast selection of fresh fruit. The other half is taken by the beautifully presented appetisers with a fine selection of cold meats and fish, cheeses, bread, salads and various other items one might find in a high-end delicatessen. I suspect my wife would have happily dined purely from this area alone.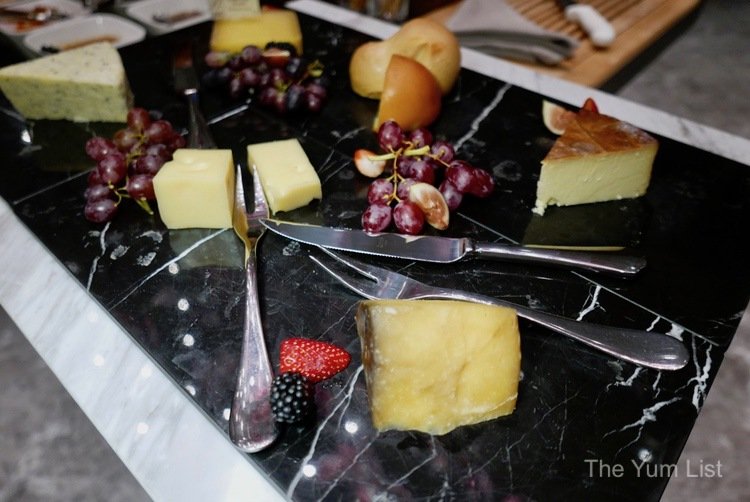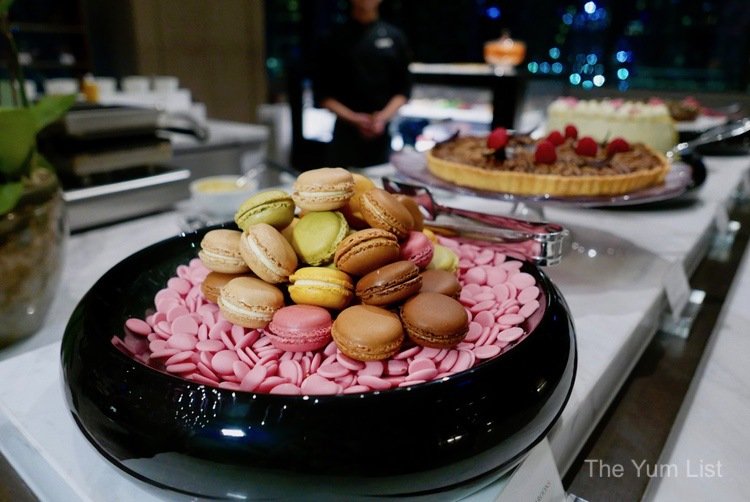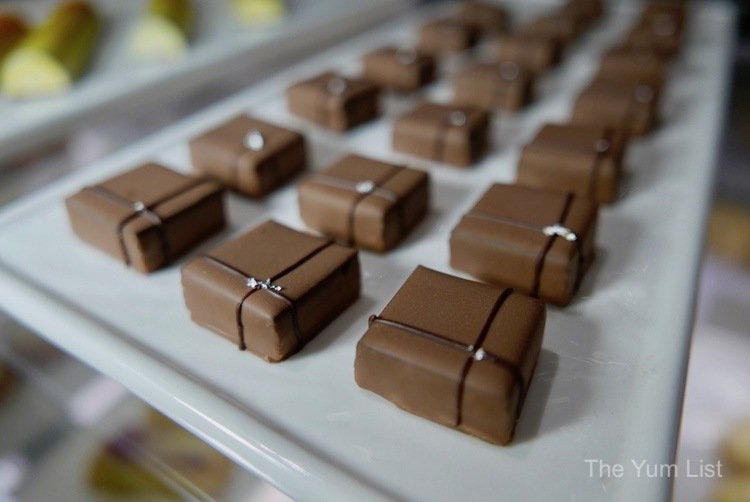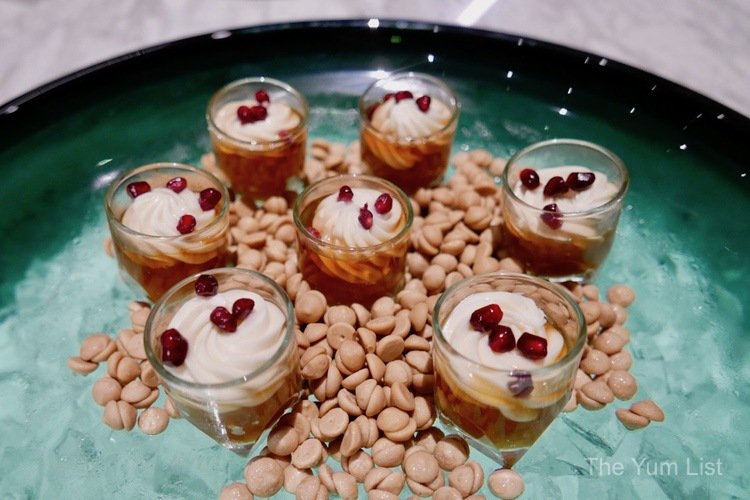 Moving through the arch into the main restaurant, the plumes of steam bursting up to the ceiling are reminiscent of KL street food stalls at night, welcoming us to a feeling of homely Asian cuisine. Meanwhile, to our right, the floor-to-ceiling windows offer a view of the bright warm glow of the KL skyline. It's very much a feeling of the city we're in and, as such, the local selections of Malay, Chinese, and Indian dishes should be a high priority. Curry laksa, udong berlado, dim sum, black pepper beef, lamb varuval, and makhani dhall: the list is long and flavourful.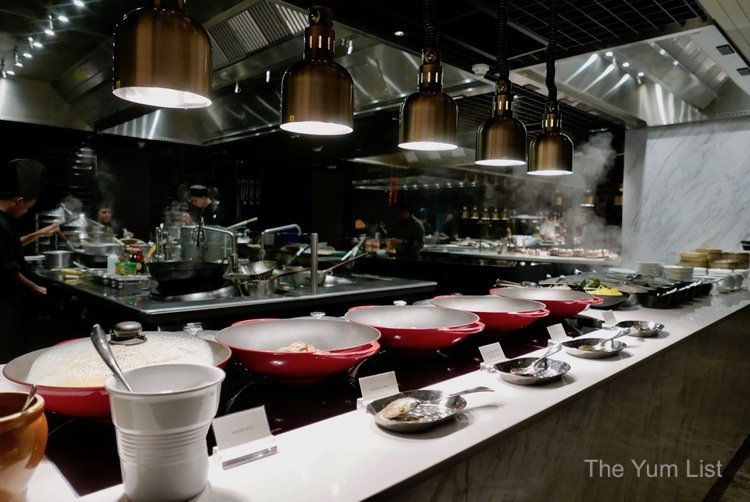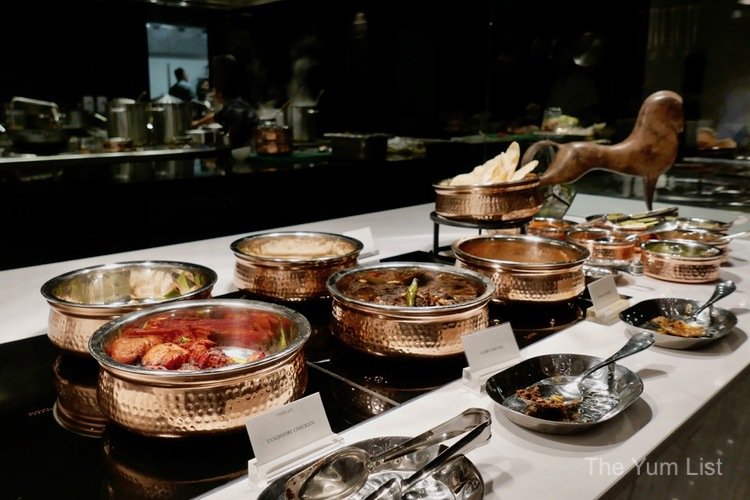 The waitstaff, smartly dressed in pressed uniforms, are on hand to talk us through the dishes. The concept of cooking everything in small batches means everything is fresh and hot. Only small portions are on display at a time, which are quickly replaced as soon as they deplete. Now we understand why there is a constant throng of chefs in the background! At the table, the service is again targeted to provide a fine-dining experience with efficient plate removal and cutlery replacement throughout.
The buffet is designed with global flair, so if East Asian food is not to your fancy there are many other cuisines of the world to choose from. Mon filled her plate with cold mezze from the Middle East. Afterall, who can resist beetroot hummus, moutabel or a fattoush salad right? Caning and I continued to satisfy our stomachs with western and European fare. Pasta, cottage pie, roasted sea bass and numerous slices of rare succulent beef from the carvery.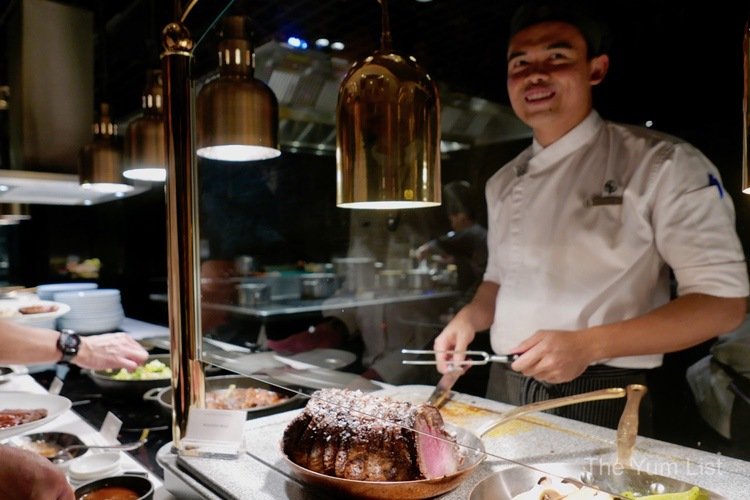 One section none of us could miss though was the mouth-watering seafood display. This is where I discovered one of my favourites, Alaskan king crab legs, which soon turned out to be a table hit making me go back for seconds (as they kept getting nabbed from my plate). Slipper lobster, Fine de Claire oysters, vibrant prawns and made-on-the-spot sushi also got repeat takings.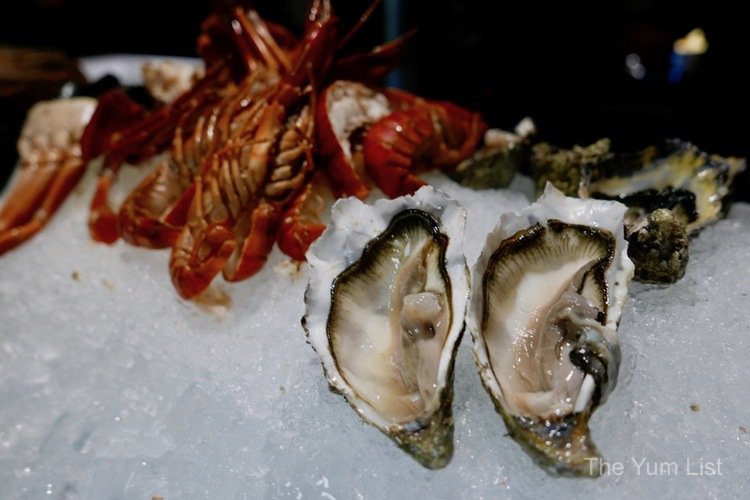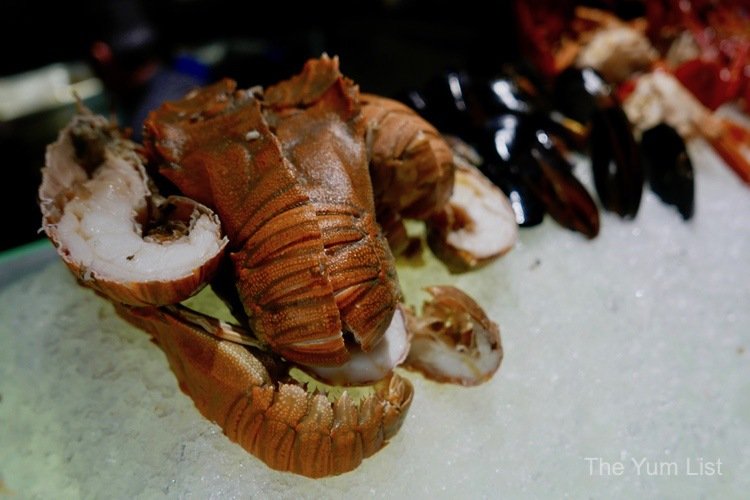 Wine at Curate Buffet Four Seasons Hotel Kuala Lumpur
I do love food but I also like a nice tipple to go with it. Leaving a couple of fellow diners (wine connoisseurs) to select the wine, they opted for a Margaret River 2016 Chardonnay from Leeuwin Estate and a 2014 Stag's Leap Cabernet Sauvignon. The ethos of selecting the wines available by the glass is to choose premium quality wines allowing diners to have a good glass of wine with dinner without having to purchase an entire bottle.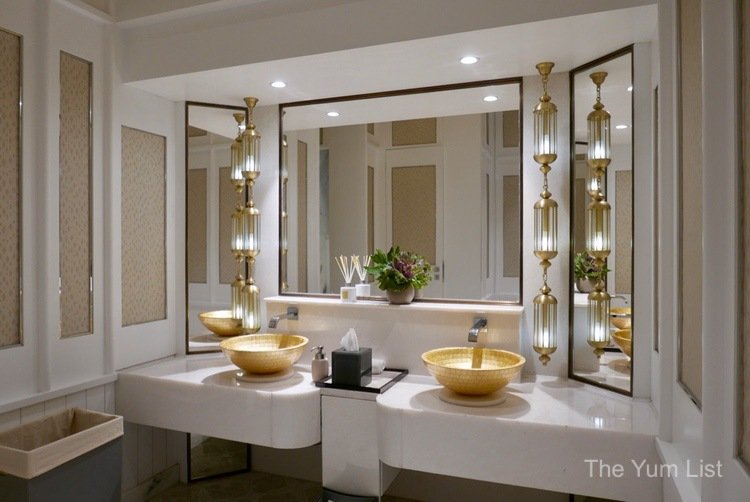 The dinner buffet at Curate is priced at RM178 per person.
Reasons to visit Curate Dinner Buffet Four Seasons Hotel Kuala Lumpur: a complete range of cuisines to meet everyone's desires; great quality food which is constantly hot and fresh; staff trained to a very high standard in a formal yet relaxed dining environment.
Curate
Level 6b
Four Seasons Hotel Kuala Lumpur
145 Jalan Ampang
50450 Kuala Lumpur
Malaysia
www.fourseasons.com
Curate Open Hours: Daily from 6:30 am – 10:30 pm
Dinner buffet: 6:00 pm – 10:00 pm