Words: Louise Miller       Photos: Monica Tindall
As the sun sets on the balcony of Pacific Standard Bar on the 41st floor of Alila Bangsar, Mon, Caning and I reflect on the growing bar scene in Kuala Lumpur and how fortunate cocktail fans are this city. At one of the city's more recent additions, it's clear that not only are expert bartenders and premium spirits are a requirement to make it amongst some tough competition but setting and quality bar snacks are as equally important.
Panoramic cityscapes complement the classy simplicity of the decor at Pacific Standard Bar. Expansive windows, dark leather upholstery and an impressive bar lined with all manner of beverage bottles compose this elegant setting. We meet principal bartender Ruben Anandha who, after seven years at Marina Bay Sands in Singapore, accepted an invitation to return to home turf to head up and develop his unique vision for this stylish sky-high venue.
Cocktail Menu Pacific Standard Bar
California is the inspiration for the bar's vibe: whilst the bar's name refers to the state's time zone, the menu is littered with the glitz and glamour of tinsel town. There are four cocktail categories: Hollywood High Balls, refreshing beverages suitable as palate cleansing aperitifs; Trip The Lights Fantastic – party drinks for getting in the mood for a night on the tiles; L. A. Noire – spirit on spirit nightcaps or digestives; and Sweet Tooth which, Reuben hastens to add, are 'properly done' and can be adapted for less sweet-toothed palates like mine. (All cocktails reviewed below are RM45.)
Trip The Lights Fantastic
We begin with a Hi-Fi Gimlet, like a classic with the volume pumped up! Its clean gin, lime and lemon flavours are given the Reuben touch and extra depth with the subtle smokiness of a mezcal spray. We love it!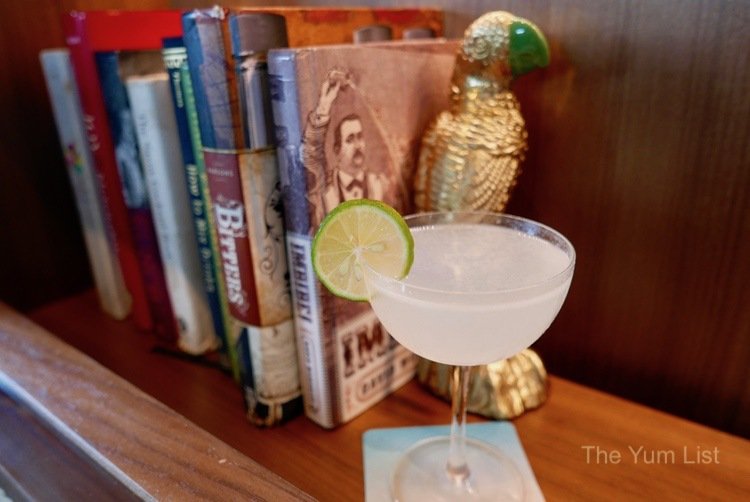 As the sun sinks lower in the skyline, Reuben chooses the next cocktail to match. Sunset Swizzle sees him pouring the pineapple rum, green chartreuse, basil cordial, fresh lime, and pineapple into the glass followed by crushed ice and more pineapple rum on top before the obligatory swizzling. The cocktail is finished with Peychaud's bitters that tinge this deliciously fresh and tropical cocktail a pretty pink.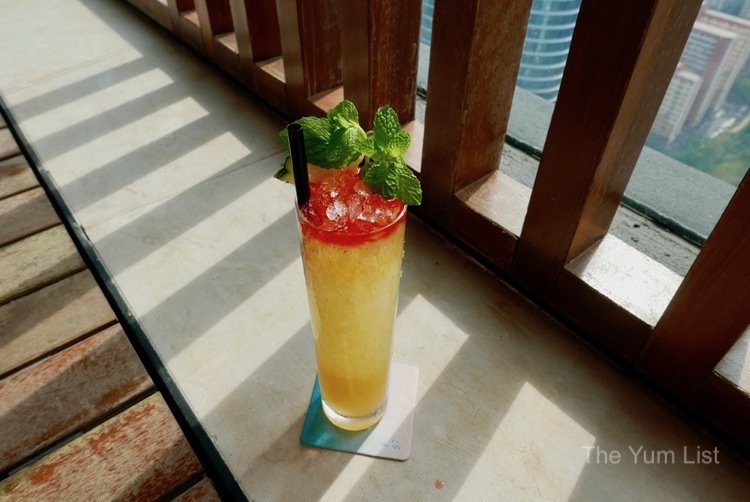 L.A. Noire
We swiftly progress from tripping lights to the darker section of the menu. A Chocolate Negroni blending gin, sweet vermouth, blended and chocolate bitters is rich and well-balanced. The Commodore Club, on the other hand, has a fruitiness provided by the apricot liqueur that complements the dark rum and sweet vermouth.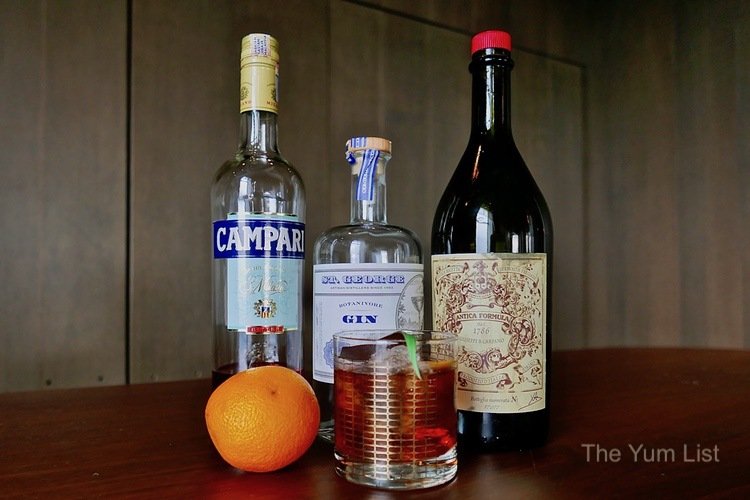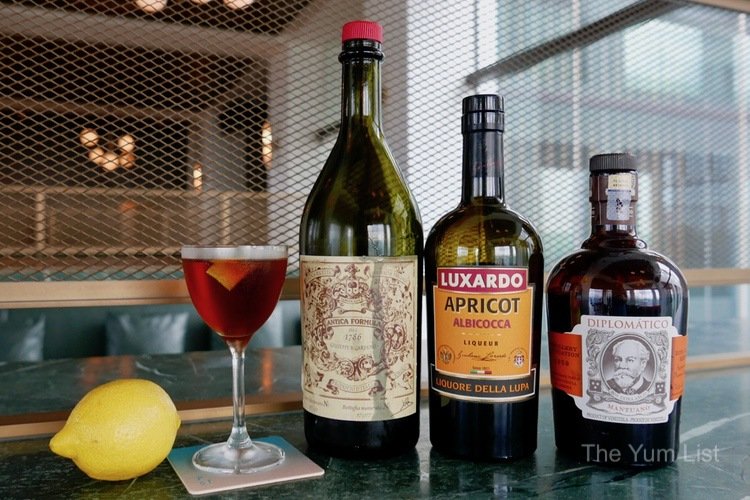 Hollywood Highballs
Four cocktails in, and we are in need of a pick-me-up. Fortunately, the Hollywood Highballs section of the menu promises to deliver just that with 'tart and tingly' flavours 'for that quick fresh lift'. Morgan's Mule doesn't just lift us, it gives us a mule-like kick with a vodka and firewater tincture base. Tempered with basil cordial, ginger beer and fresh lime, this has a great complexity of flavours with harmonious layers of both herbs and spice. My most-loved so far!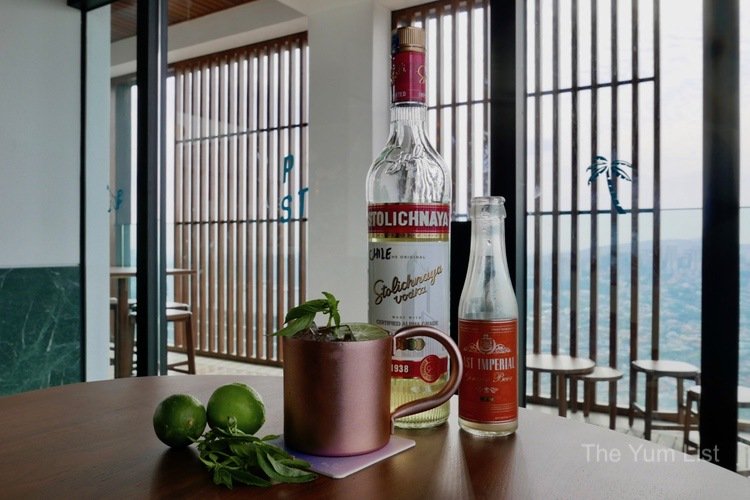 It's the Pisco Pachamama special that has me really intrigued since this Peruvian brandy is one of my firm favourites. The Inca goddess or earth mother can undoubtedly take partial credit for the sweet potato ingredient but it's Reuben who has once again weaved magic in crafting the sweet potato cordial. The combination of the latter with Pisco and both lemon and lime juices creates a great balance and depth of flavour, that is rounder and more subtle than most Pisco cocktails.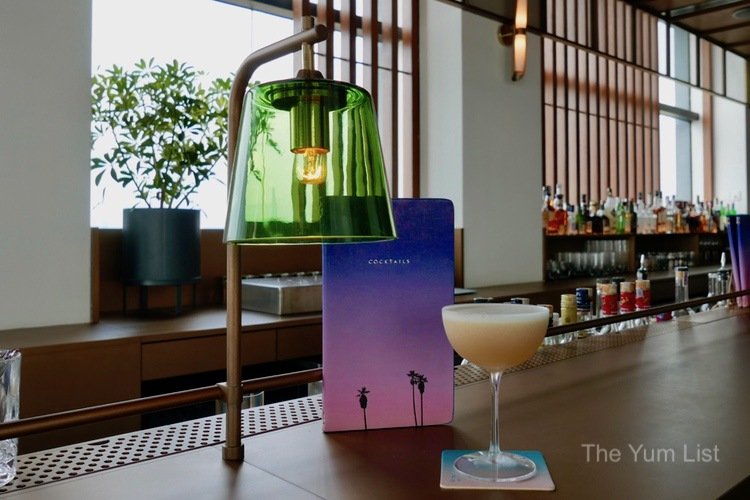 Bar Snacks Menu Pacific Standard Bar
Monica and I discuss what makes the perfect bar snack. We both agree they should be easy to eat bite-sized morsels with robust flavours that hold their own without overpowering the drinks. I'm happy to report that the dishes we tried at the Pacific Standard not only tick these boxes, they do so in spades. Our expectations are completely exceeded with a super tasty trio of Cheese and Spinach Balls with Garlic Aioli, Pulled Beef Panini with Potato Wedges and Chicken Wings with Grilled Jalapeño. All packed full of utterly delicious and moreish flavour, it's hard to pick out a favourite.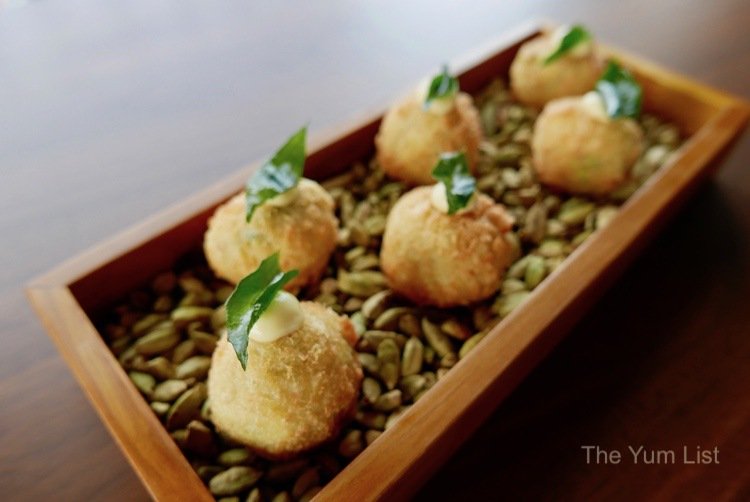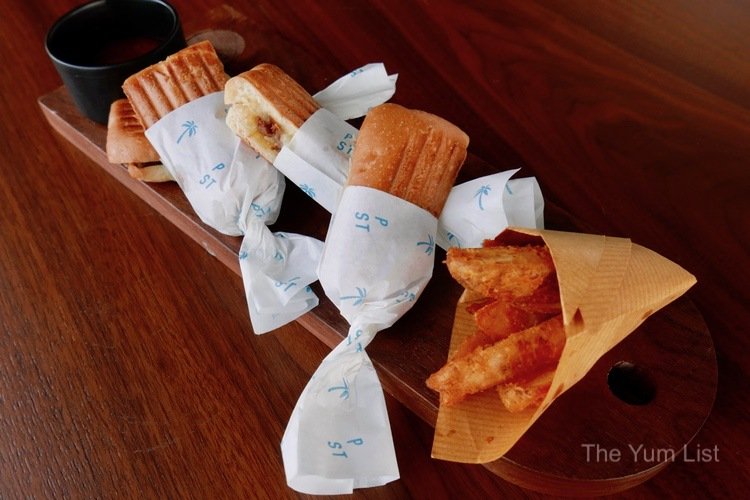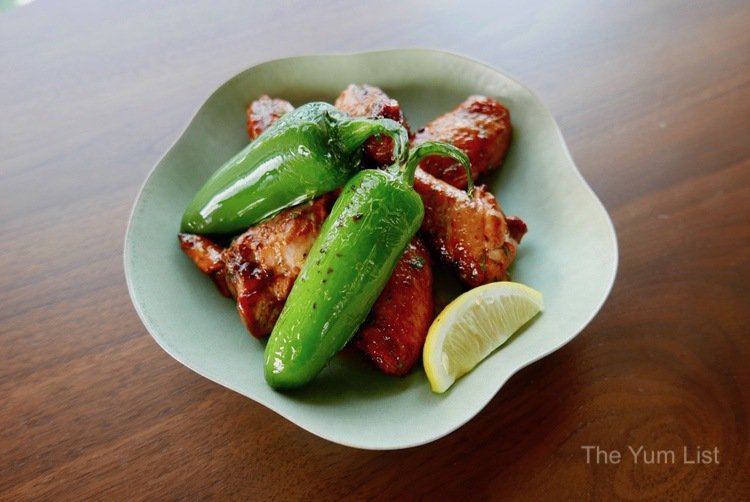 Reasons to visit Pacific Standard Bar: Attentive service and great craft cocktails in a stylish setting with a fun vibe and stunning views; outstanding bar food.
Pacific Standard Bar
Level 41 Alila Bangsar,
58 Jalan Ang Seng,
Brickfields, Kuala Lumpur, 50470
Malaysia
+60 3 2268 3820
Website
Pacific Standard Bar Opening Hours:
Monday & Tuesday, 12:00 – 22:30
Wednesday, Thursday & Sunday: 12:00 – 1:00
Friday & Saturday: 12:00 – late