Words: Patricia Podorsek
Photos: Monica Tindall
One look at the views from the Grand Hyatt's Thirty8 restaurant and you know you are sitting in a place with lofty standards for quality and aesthetic. It is no surprise then, that the hospitality team is happy to welcome the arrival of Rolf Knecht as its new Executive Chef.
Grand Hyatt KL's New Executive Chef: Rolf Knecht
Swiss-born, Chef Knecht has spent 24 years in F&B, including tours with the Grand Hyatt in Shanghai, Jakarta, and Fukuoka. Perhaps more notably, Chef is a second-generation Asian Hyatt chef: his father was the first Western chef ever to lead a Hyatt kitchen in Asia way back in the 1960s! Now that is a pedigree that will surely earn him a place at the table in KL!
We talked for several minutes before the start of dinner. He is a charming man, engaging in conversation about his varied travel and work experiences around the world. In addition to Asia, he has also cooked in several places in North America and Europe, including some time in my hometown in Michigan! Now that is a small world!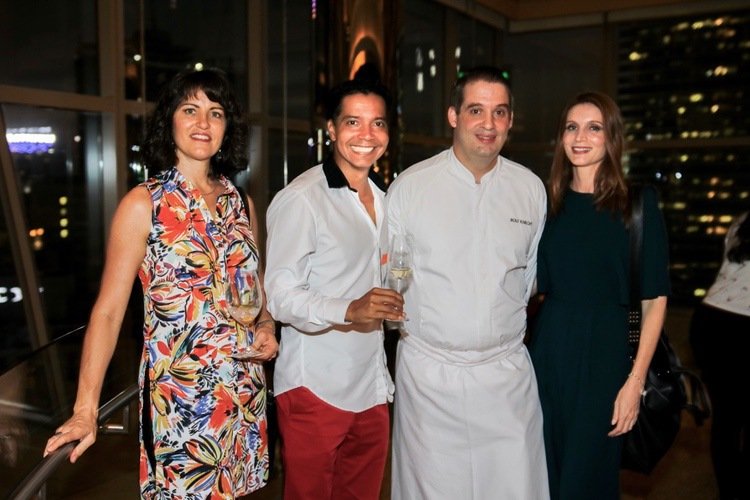 Focus On Sustainability
Of particular interest is Chef Knecht's focus on sustainability. He works hard to infuse his cooking with locally sourced ingredients, and works with small farms to procure specialty items that support local communities. The Langit Collective is one of his favorites, an eco-friendly organization working with rural farmers in Sarawak. He also tells us that Malaysian honey is one of the best kept secrets in Malaysia, "Chefs all over the world brag about the fine quality of Malaysian honey. Here, no one talks about it!"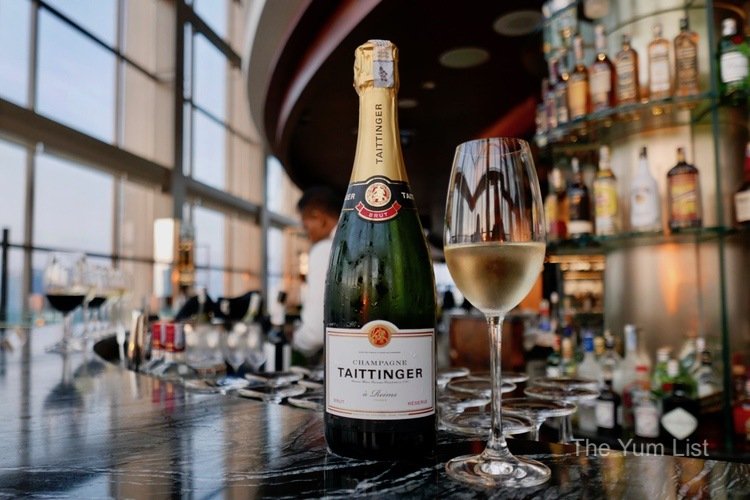 Grand Hyatt KL's New Executive Chef: Tasting Menu
Thirty8 Menu – Starter
Charming as he is personally, it is soon time to learn about his cooking. Moving from the elegant bar at Thirty8, we settle in to a cozy table to enjoy a five-course 'Meet the Chef' tasting meal. The first course is Scallop Crudo, a tender Hokkaido scallop served with a wash of kombucha and sweet Indonesian apple. Chef procures the scallops from a village where he has a personal relationship with the purveyors. Clearly a man who likes to know his food deeply, I am happy to know it deeply as well: the zing of chili and star anise linger on my taste buds long after the plate is taken away.
Complementing the starter is the Australian 2015 Semillon Sauvignon Blanc by Seppelt Stony Creek. A well-balanced wine, its combination of fruit and flower offset the seafood with a crisp finish. It also pairs well with the housemade bread and creamy eggplant spread, as rich as butter but with smoky undertones.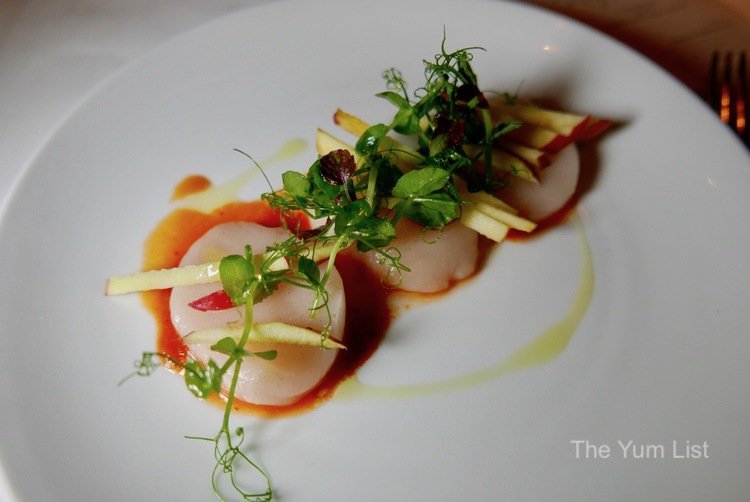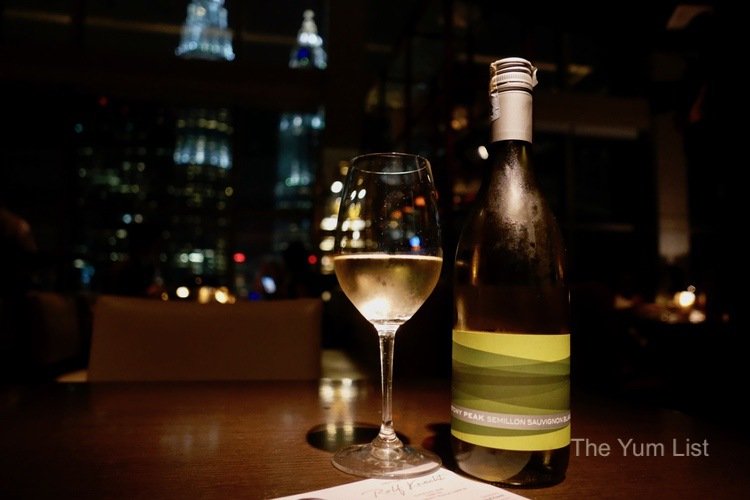 Second Course
The second course begins with an elegant array of whole prawn, baby clams, tomato and broccoli. Over this is poured warm seafood broth, golden in color and light on the palate with hints of tomato. Drifting along on this raft of goodness, I am happy to see a whole basil leaf floating by and add its edge to my sails.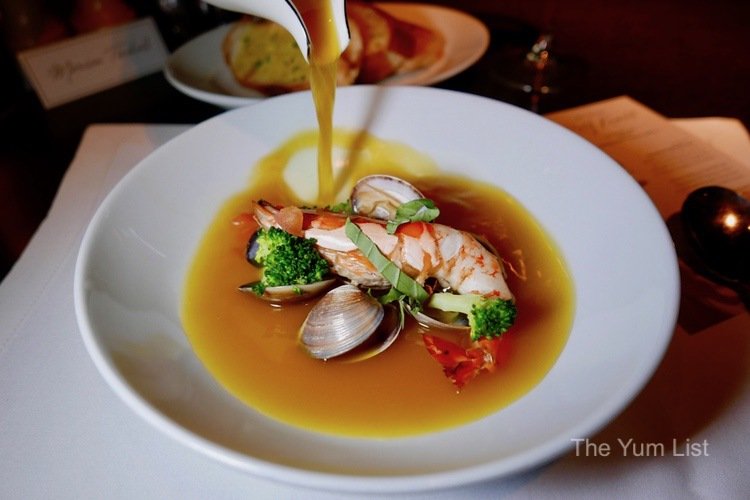 Main Course Menu Thirty8
Appetites fully prepped for the main, we see the Chef reach into his European roots for a classic meat and potatoes dish: Roasted beef is served with a bright house-made steak sauce and creamy truffle potatoes. The tenderloin cut is sourced from a small Australian farm that employs a more sustainable and more humane treatment of the cows. Even the vegetables are thoughtfully sourced from a local farm. Do you see what I mean about how Chef Knecht pays attention to both people and sustainability?
Paired with the main, we enjoy a 2016 Shiraz Cabernet blend from South Australia, bottled by Metala Vineyard. Its deep berry aromas complement the fruit of the meat sauce and underscore the meal with notes of clove and anise.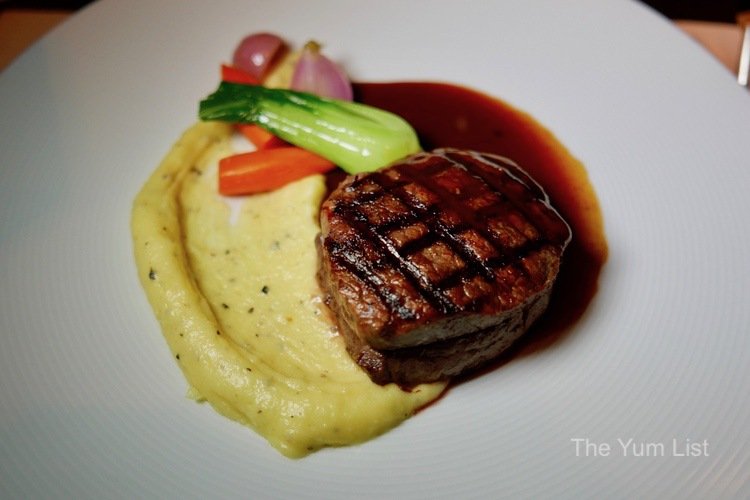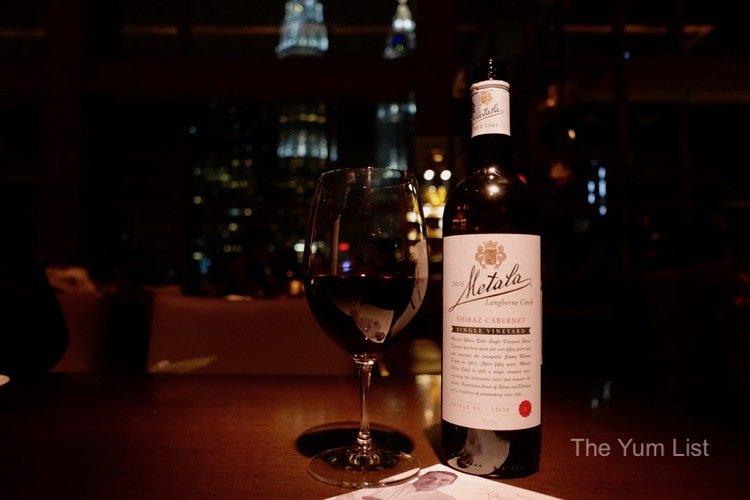 Dessert at Thirty8
Sweet tooth that I hold, I'm never disappointed by a two-part dessert. First, we enjoy a Banana Semifreddo, an icy mousse sweetened only by local fruit and topped with caramelized banana wedges, bits of cocoa-rice crunch and fresh passion fruit. Bananas and passion fruit: sourced locally. Cocoa: sourced locally. Honey and eggs: sourced locally. Do I sound like a broken record? I should.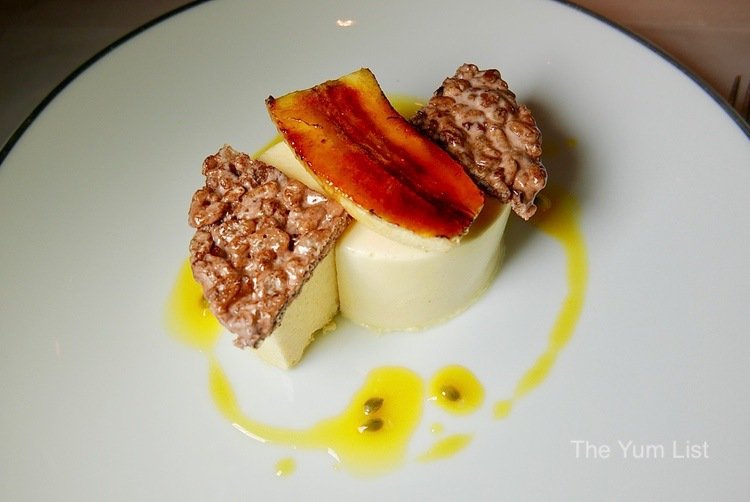 Lastly, with another turn to his roots, Chef Knecht delivers Brookies and Milk, a recipe that introduces his grandmother into the menu. Crumbly, earthy, sweet goodness returns us all to childhood and memories of a safe and warm good-night.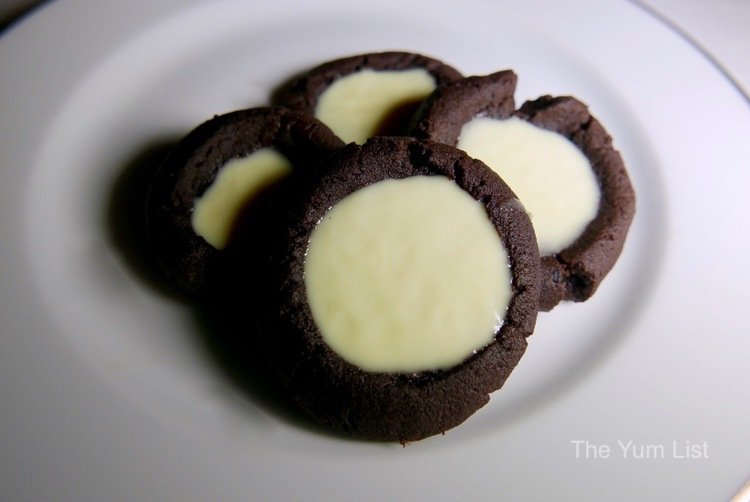 Grand Hyatt KL's new executive chef Rolf Knecht is a man that believes in relationships: Relationships with people, relationships with food, and a relationship with the earth. These connections, along with Grand Hyatt KL's lofty standards, create an unwavering invitation to anyone who appreciates food.
Thirty8 at Grand Hyatt Kuala Lumpur is open daily until 1:00 a.m., opening at 7:30 a.m. on weekdays and 9:00 a.m. on weekends and public holidays. Special events and a la carte menus can be found on their website.
Reasons to meet Grand Hyatt KL's new Executive Chef: Rolf Knecht brings experience and sustainability to the menu at Thirty8 – all of which can be enjoyed with with marvelous views and a comfortable set of ethics.
Thirty8
Grand Hyatt Kuala Lumpur
12, Jalan Pinang
Kuala Lumpur, 50450
+ 6 03 2182 1234
Grand Hyatt Kuala Lumpur Website
Love Hyatt properties? Find more of our coverage of Hyatt properties from around the world here.