Monica Tindall
Mooncake season is well upon us and chefs in Kuala Lumpur have created a multitude of designs, flavours and packaging to entice just about every fantasy. Here we round up five of our favourite mooncakes in Kuala Lumpur for 2018.
Mooncakes KL 2018
Four Seasons Kuala Lumpur – Beautiful Golden Mooncake Gift Box
Chef Jimmy Wong, executive Chinese chef of Yun House, and his team have come up with seven exquisite flavours for this season: the classics – Lotus Seed Paste with Double Yolk White Lotus Seed Paste; a touch of local – Pandan Lotus Seed Paste with Single Yolk; innovative flavours – Black Sesame and Lotus Seed Paste, Pu-erh Tea and Tangerine Lotus Seed Paste, and Assorted Nuts and Sun-Dried Fruits and: extra special – Lotus Seed Paste with Eight (!) Egg Yolks. The mooncakes are of high quality but you must also check out the beautiful golden box to store them in.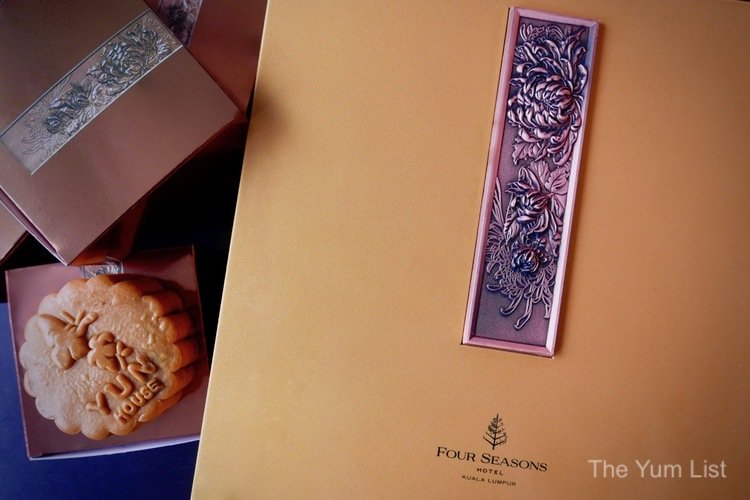 W Kuala Lumpur – Unique Chilli Mooncake
Master Chef Tan Kim Weng and his team at YEN, W Kuala Lumpur offer revisited traditional Cantonese recipes in the restaurant and their mooncakes are no exception. The line-up includes: Pure White Lotus Seed Paste, White Lotus Seed Paste with Single Yolk, Red Bean Paste with Aged Mandarin Skin, Lotus Seed Paste with Double Yolk, Assorted Fruits & Nuts and the Baked Musang King Durian Paste. The one that steals the show this year though is the Special XO Sauce inspired mooncake featuring Supreme Chilli Sauce, Lotus Seed Paste and Single Yolk.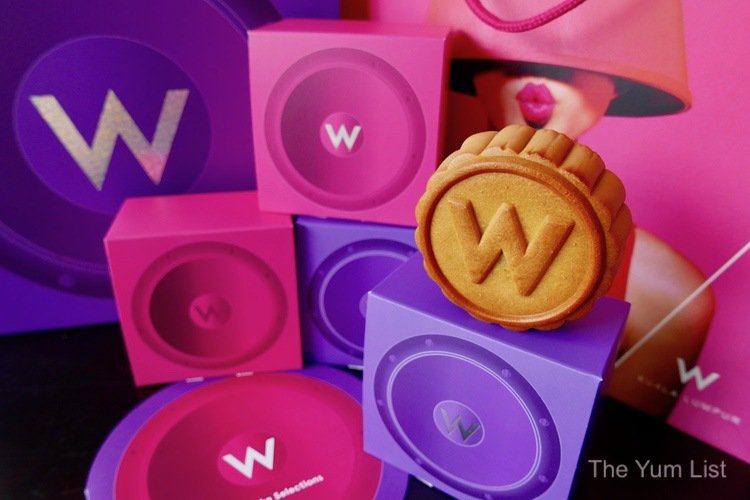 Dim sum chef, Lo Tian Sion, is the mastermind behind the recipes for this year's creations at TAO Chinese Cuisine celebrating both traditions with baked skin favourites and looking to the future with an exciting array of snow skin innovations. Alongside this delicious array is a mooncake available only a la carte! Shanghai Style Baked Black Pepper Smoked Duck Meat with Yam (RM43) is the baked signature for 2018 and is like no other mooncake I've tried before. Scallion pancake, a famous Taiwanese street snack, is the inspiration for this recipe. A flaky case holds tender duck and a mildly sweet yam paste. It's served warm and could almost be a meal in itself! Due to the delicacy of this mooncake, it is only available for dine-in.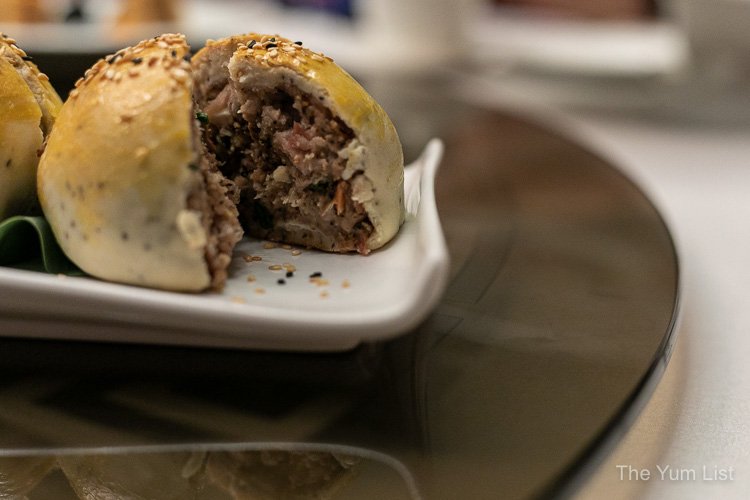 Beta KL – Smokin' Mooncakes
Chef Raymond Tham has a reputation around Kuala Lumpur for his exquisite desserts and his mooncake creations for 2018 are no different. The limited edition Musang King and Gula Melaka Mooncake are handcrafted especially for this year's Mid-Autumn Festival and also to celebrate the 61st Malaysia Merdeka Day. You'll understand by checking out the photo of the Gula Melaka Mooncake why these beauties are not available for takeaway.
Dorsett Grand Subang – A Rainbow of Mooncakes
Take your pick… green, blue, pink or brown! The team of culinary experts at Dorsett Grand Subang has put on the Ritz and glitz with their irresistible rainbow of mooncakes. Alongside the all-time favourites choose from: Ruby Allure – red dragon fruit infused crystal skin mooncake with red bean paste;  Golden Treasure – pandan infused crystal skin mooncake with durian and black sesame paste; or Sapphire Glitz – blue pea flower infused crystal skin mooncake with white lotus paste and single yolk.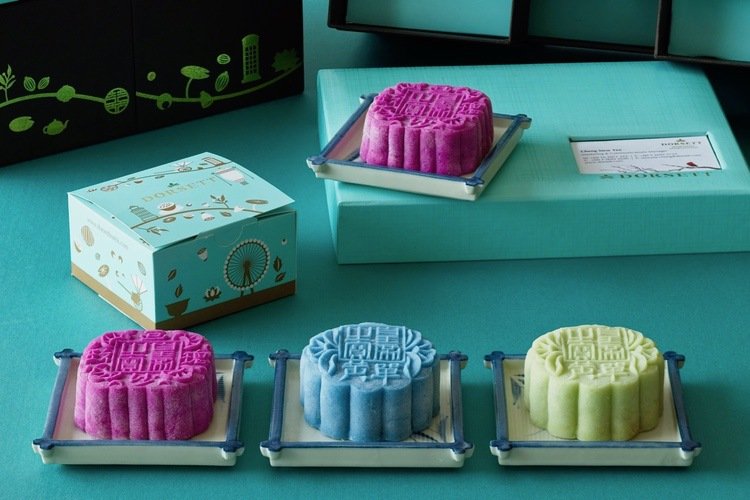 JW Marriott Kuala Lumpur – Mini-Mooncakes
Chefs at the award-winning Shanghai restaurant in JW Marriott Kuala Lumpur have designed a unique selection of handcrafted mooncakes served in "doable" portions. Featuring both traditional and innovative flavours, a box of these sweet little miniatures makes the perfect gift.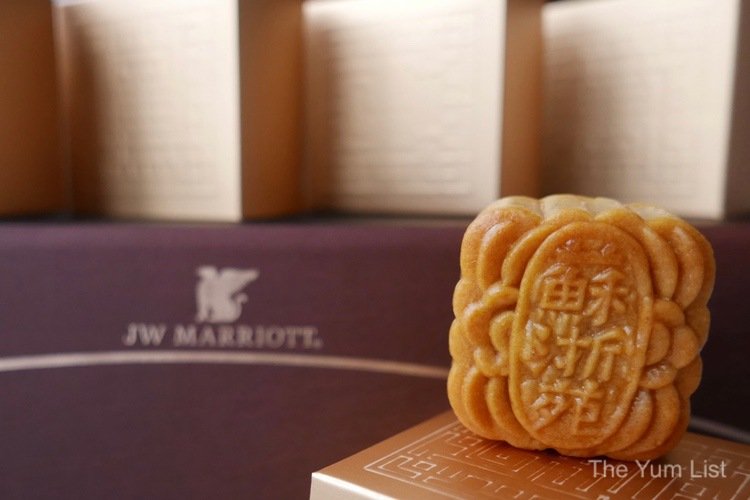 What are your favourite mooncakes in KL for 2018?
Do you prefer baked or snowskin? How about some of these new a la carte only varieties?