Words: Louise Miller
Photos: Monica Tindall
Lijiang, Yunnan is a worthy destination in itself but also makes a great stop for a couple of days on a trip between Kunming and Shangri-La. Well equipped for tourism, there are bountiful restaurants, luxury hotels and plenty of attractions to keep you busy for a day or much more.
What To Do In Lijiang
Take a Stroll Around Lijiang Old Town
Lijiang's gorgeous stone paved labyrinthine old town is utterly charming. Take a stroll down the narrow streets lined with serried stores with open wooden shop fronts and check out the wealth of artisanal goods on offer. Not in the mood to shop? Then explore the plethora of bars and restaurants, many of which boast live music performances in the evening.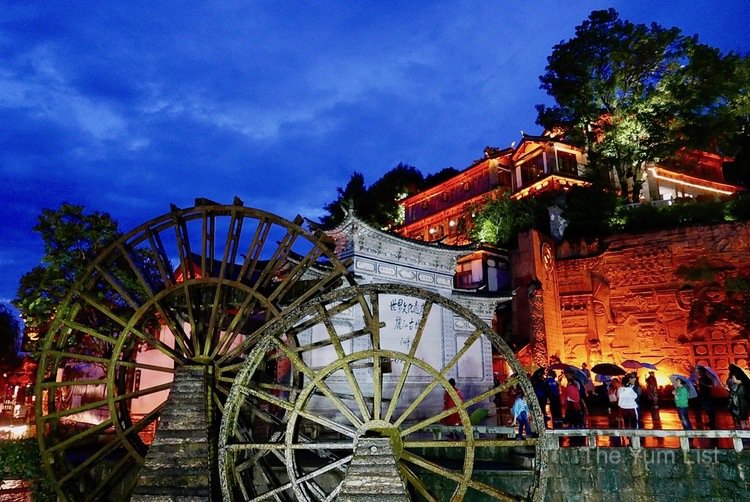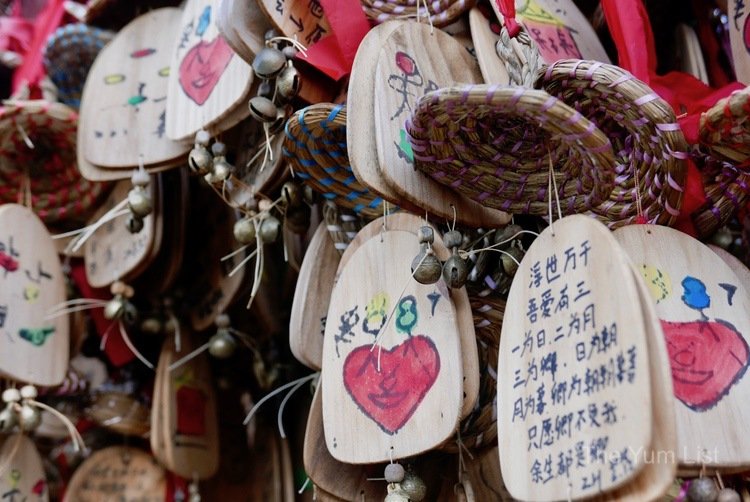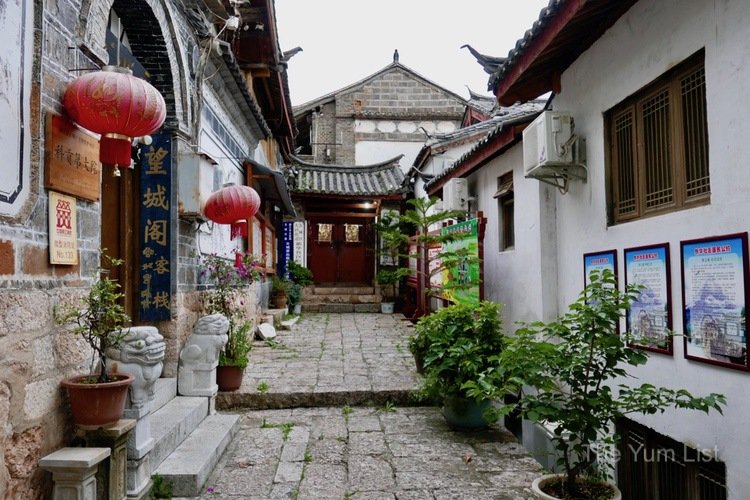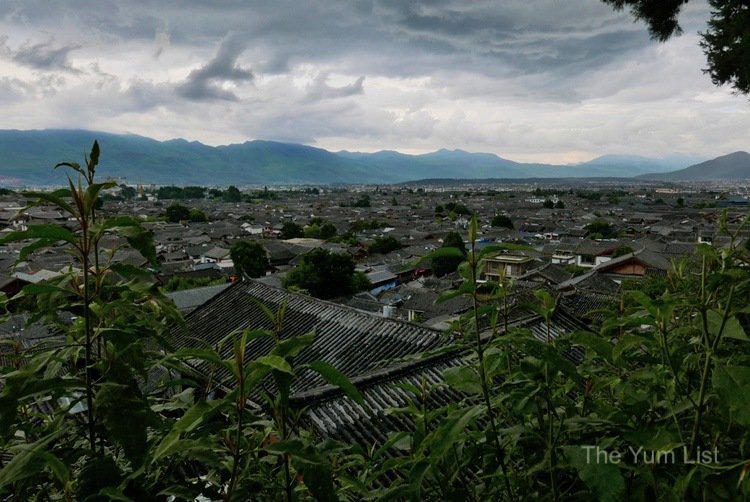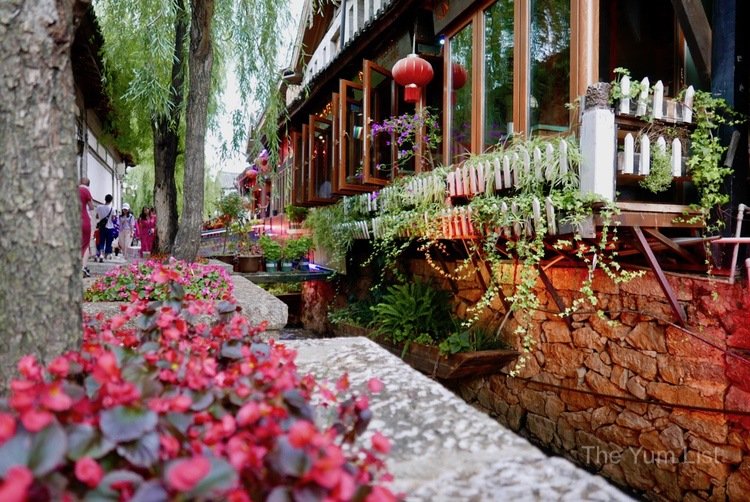 Take A Day Trip To Tiger Leaping Gorge
This spectacular canyon on the Jinsha River is situated around 60 km north of Lijiang and is part of a UNESCO World Heritage Site. There are several observation decks from which you can gaze in awe at the rapids below, pose for selfies galore and risk getting a little wet in the process.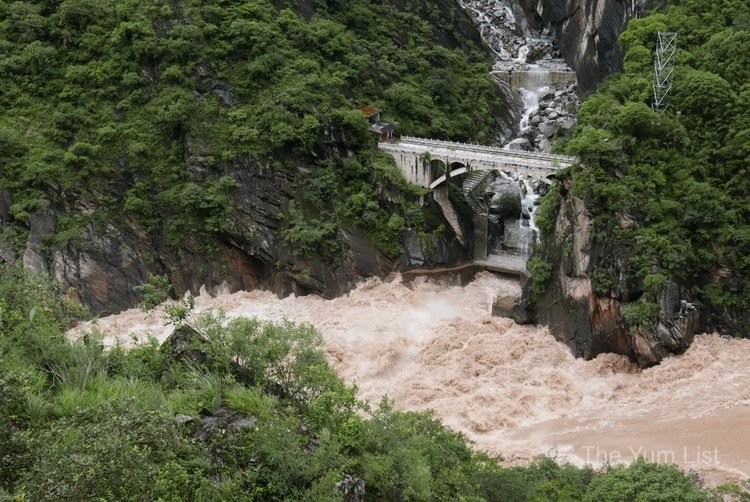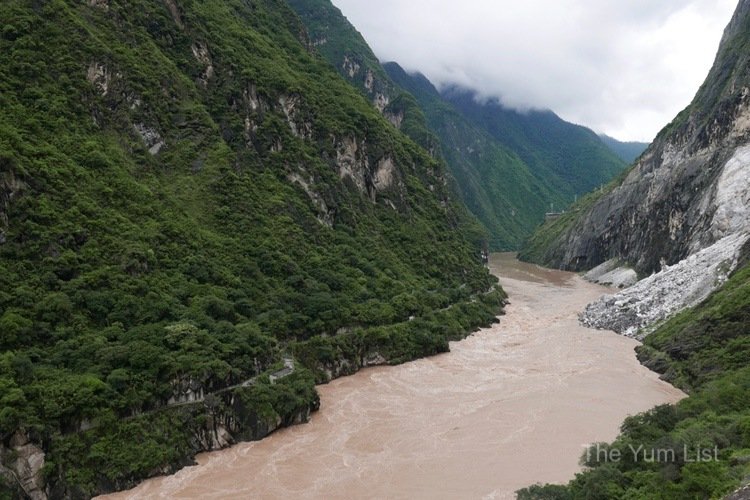 Lion Hill Park
Providing the highest altitude and the best point from which to view the ancient city, the park covers an area of 15 hectares much of which is wooded with an abundance of trees including forty or so 800-year-old Cypress trees. Climb up to the wooden Wangu Pavilion and take in breathtaking views over the Jade Dragon Snow mountain and the grey-tiled roofs of the city below.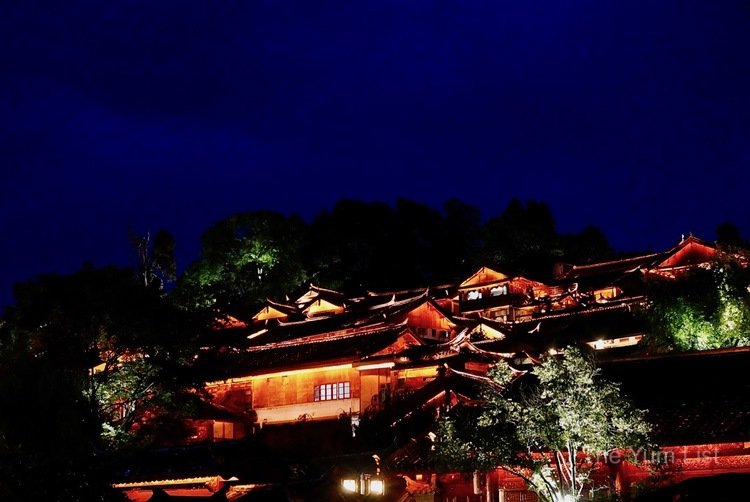 Mu Family Palace
Situated in the South-West of the old town, this residence was the centre of politics, power and wealth during the rule of the Mu family who reigned in Lijiang for 22 generations and 470 years from the Yuan to the most recent Qing dynasty.
The design of the courtyards and living areas reflects the layout of the Forbidden City and in addition to being a superb example of magnificent Chinese architecture, it has an excellent plant museum boasting ancient trees and extraordinary plants.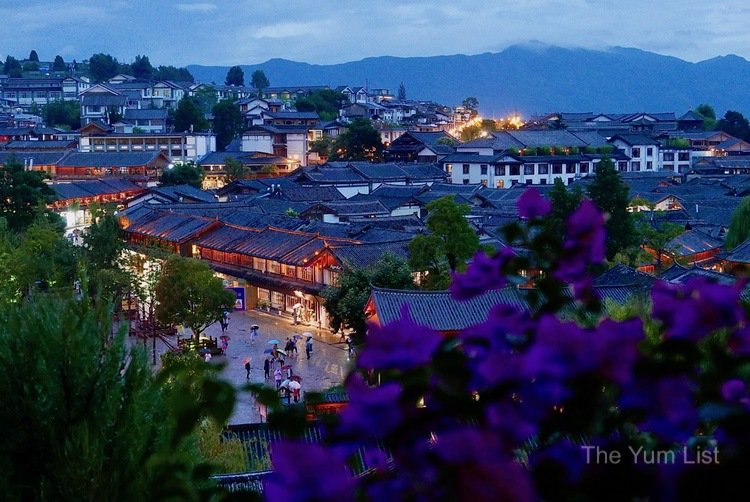 Visit Shigu or Stone Drum Town
Visit this quaint little town to view the first turn in the Yangtze river. While here, visit the museum commemorating Mao's long march and a moving memorial to the red army. Be sure to try out the delicious local snack, Ji Dou Liang/Re Feng, or Chicken Bean Cold or Hot Jelly – a very tasty tangy and spicy noodle treat.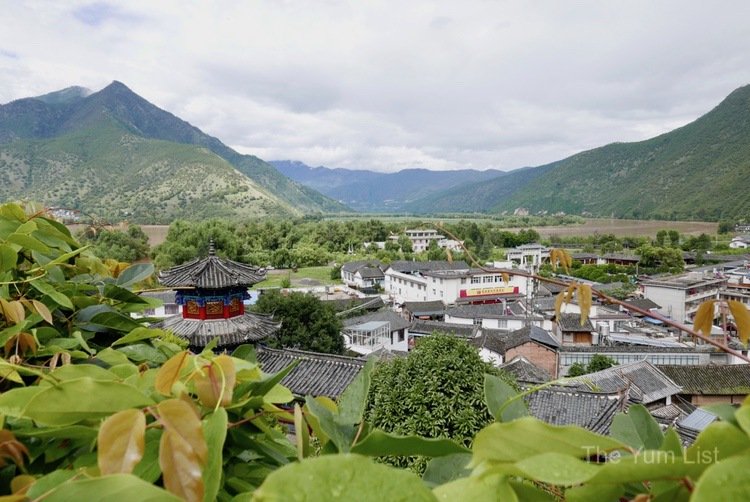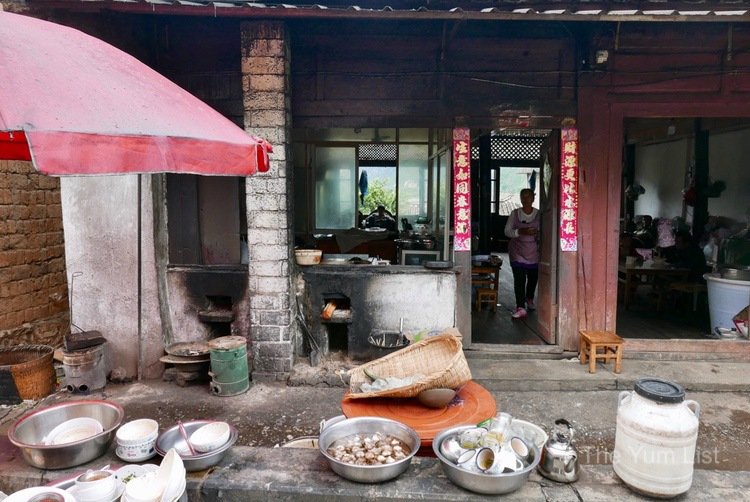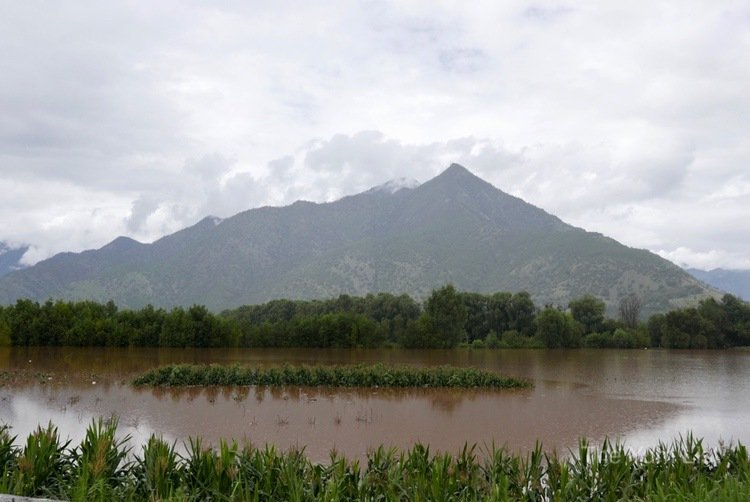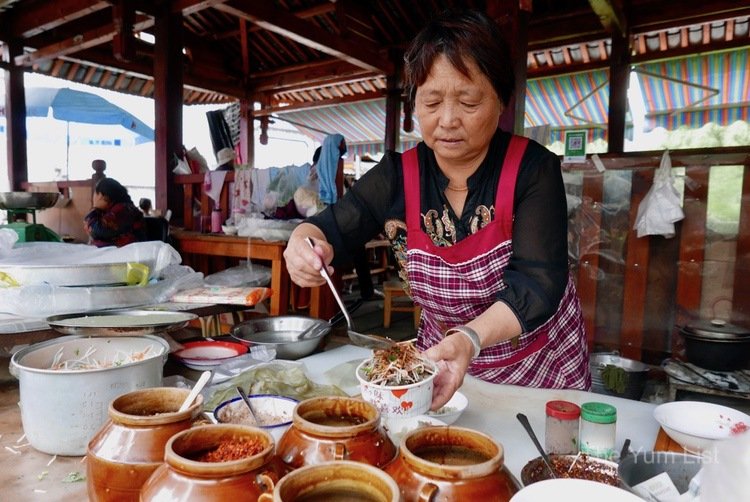 Where To Eat In Lijiang
The Snow Pavilion
Qian Xue Lou Restaurant roughly translated as the Snow Pavilion is the picturesque eatery at the top of the hill overlooking the old town. As dusk falls, you will enjoy unrivalled vistas of the town's pretty illuminated buildings. Enjoy some tasty food here while you're at it! We particularly enjoyed fried pork with onions and chilli and ear mushrooms with garlic and vinegar.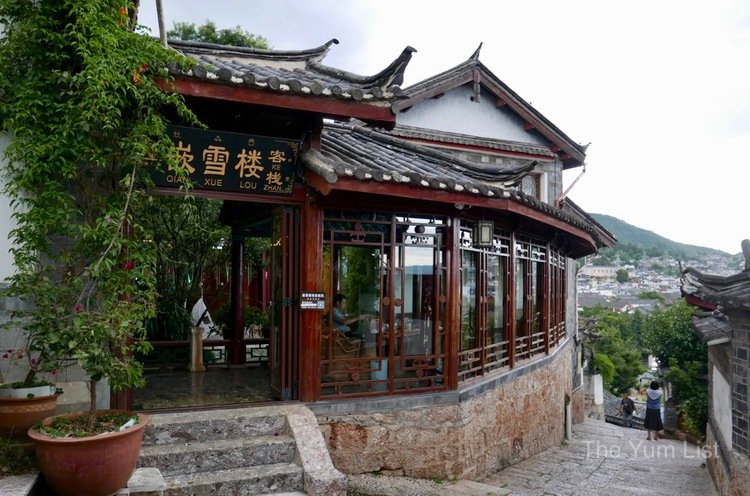 Hu Tiao Yuan Restaurant (Tiger Leaping Gorge Meeting Restaurant)
If visiting Tiger Leaping Gorge or between Lijiang and Shangri-la, stop at this place for some tasty farmhouse dishes and views of the choppy Jinsha river. We highly recommend ox liver and chicken oil mushrooms with ham and green peppers, fried eggs with peppers and scallions and fried soya bean with white corn. My favourite dish and the biggest surprise was chicken stomachs with peppers, scallions and chilli – it was salty and packed full of the intense flavour of the fermented chilis that imparted rich, wine-like notes to the dish.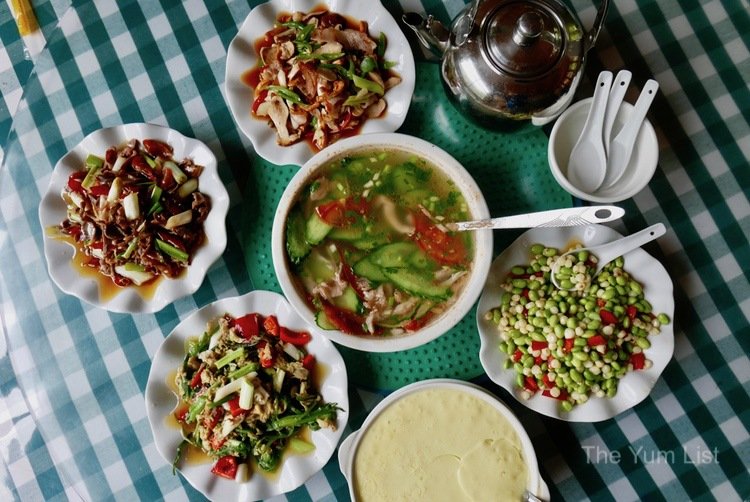 The Hermit
After the adrenaline rush of Leaping Tiger Gorge, the tranquillity of The Hermit is a welcome calming element to the day. Our delicious evening meal here featured a collection of uber fresh and wholesome dishes including Na Xi style pork hodgepodge, steamed rice with ham and soybeans, boiled cabbage with ginger and goji berries and prawns with carrots and courgette. There is no menu here as the dishes change every day depending on the ingredients that are bought fresh from the neighbouring markets.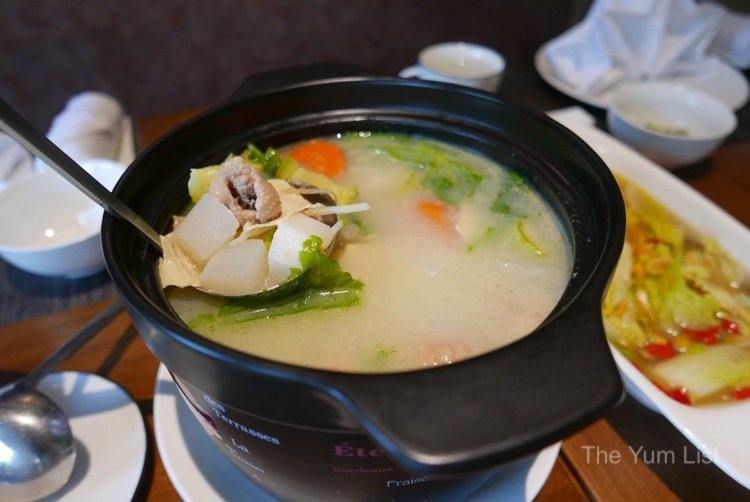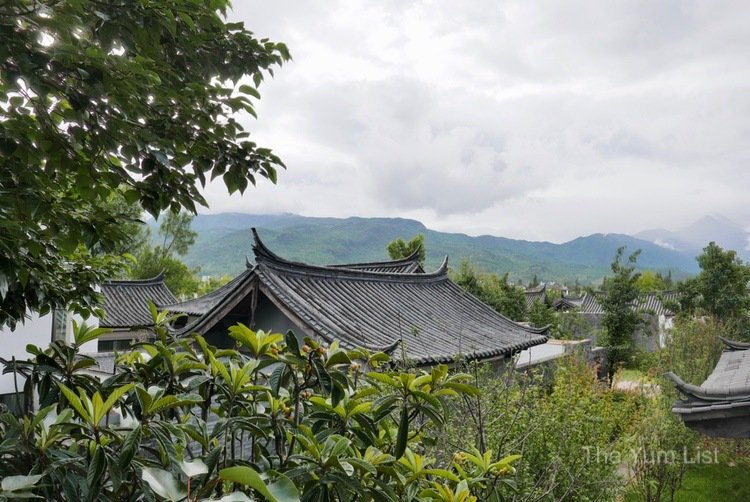 Where To Stay in Lijiang
The Hermit – Boutique Hotel Lijiang
Just as a meal at The Hermit has a tranquil elegance so too does a stay in this boutique hotel in Lijiang. Peaceful, wonderful service and luxury rooms: a great hotel in Lijiang.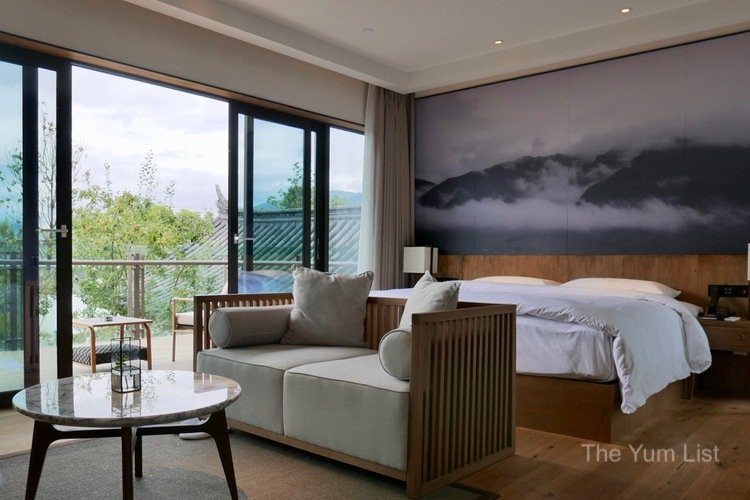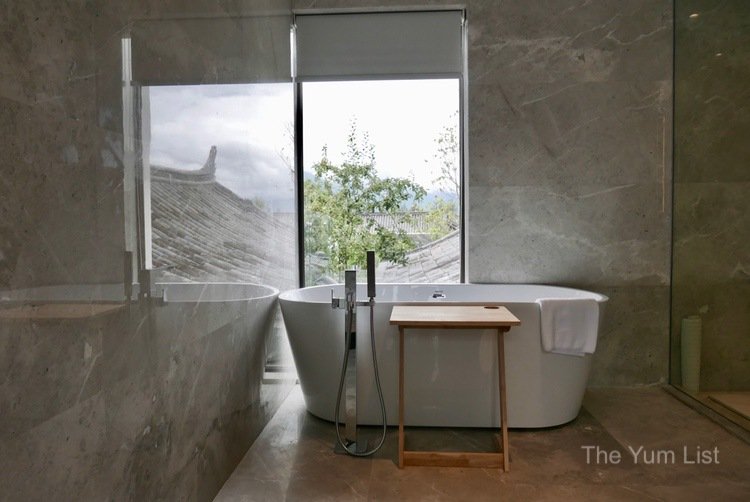 Have you been to Lijiang? Where are your favourite places to eat? What do you recommend to do in Lijiang?
Find other recommendations for travel around Yunnan, China here.