Answering Life's Hardest Question at Passione Ristorante Italiano
Words: Claire Matheson
Photos: Monica Tindall
We're all familiar with the conversation. It begins with the fateful question: Where do you want to eat? The conversation quickly degenerates into an endless back and forth, the frustration building as the pressure mounts. Around and around it goes, like a dog chasing its tail. You don't want to be judged for making the 'wrong' choice, but you need someone to make a decision fast because your stomach is growling and you run the risk of having to apologise later for things you said while you were hangry.
And yet, there is a very simple solution that always seems to make everyone happy: Italian.
The world's comfort food, Italian never goes out of style. It's the little black dress, sharply tailored suit or red lipstick of our culinary wardrobe. Safe in its reliability yet always satiating of deeply held gourmet desires, it is the perfect choice to match any taste and palate. Simply delicious, it is happy food.
Locals to the Sri Petaling area are no strangers to good food. Backstreet shop lots are filled with a vast array of dining choices in a great neighbourhood for foodies. For those unfamiliar with the area, make it your mission to come and visit, as options are abundant, quality is exceptional and prices are far more affordable than counterparts in city suburbs.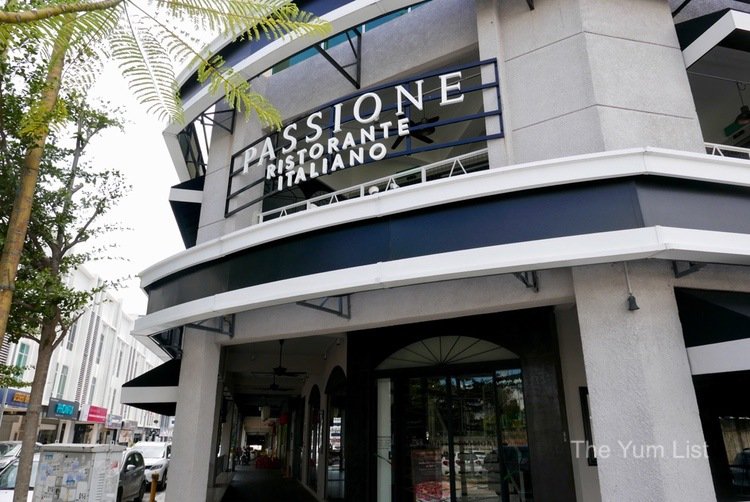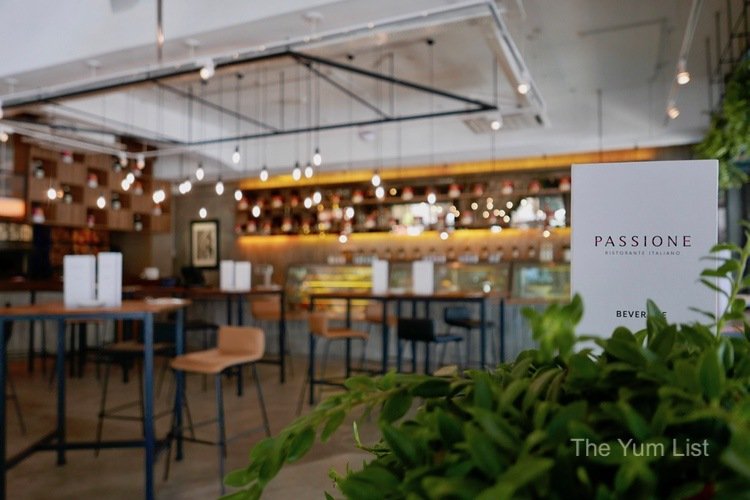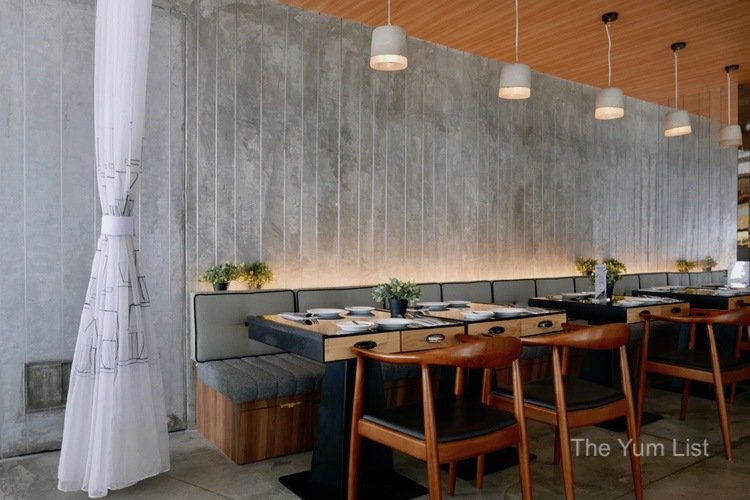 Passione Ristorante Italiano – Italian Restaurant Sri Petaling
Among this cornucopia of feasting, Passione Ristorante Italiano has recently opened its doors. Walking into the natural light filled, two-story space is enough to make any Instagrammer reach for their cameras. #nofilter. The white and wood interiors are accented by black iron, hanging baskets of ferns, industrial polished concrete floors and exposed bulb lighting including a gigantic hanging molecular-bond style chandelier. The white mesh central staircase conjured up in the minds of the Japanese interior design team leads to a suspension bridge linking the upper sections. A petite dumb-waiter elevator in a wrought iron cage sits patiently, waiting to ferry steaming hot dishes between floors before they have a chance to cool down.
Downstairs, the modern parquetry and white marble bar stretches out along Passione Ristorante Italiano's back wall, warmly lit glassware hanging against a backdrop of white subway tiles. An oversized mosaic tiled wood-burning pizza oven has pride of place in the corner, flames fed by an attentive pizza chef. As a final touch, a glass case houses the Italian deli with rows of imported cheeses and cured meats inviting you to take them home. Downstairs has a more laid-back feel, with high wooden tables and leather stools, perfect for after work drinks and wood-fired pizzas. Meanwhile, the upstairs sleek polished dining spaces give an air of distinction. Long private tables can be sectioned off behind iron bifold doors and floor to ceiling gauze curtains. Passione Ristorante Italiano's design is malleable, functional and breathtaking. Suitable for any number, style and type of diners and dining experiences.
Drinks Menu Passione Ristorante Italiano, Sri Petaling
It's Sunday, so we start our lunch date the best way we know how with a glass of Prosecco at the bar. The Villa Sandi il Fresco Prosecco Denominazione Di Origine Controllata (DOC) (RM248 per bottle) is from the Veneto area of Italy, known for its traditional Prosecco methods of production, with distinctive cool climate, alluvial soils, soft pressing technique and regulated fermentation processes. Much like France's Champagne, if you are drinking Prosecco it should come with DOC on the label indicating its authenticity. Buttery smooth, the Villa Sandi il Fresco has a touch of initial sweetness that quickly fades with clean crisp notes of citrus and a splash of apple. The final brut-like dryness is an indicator of quality.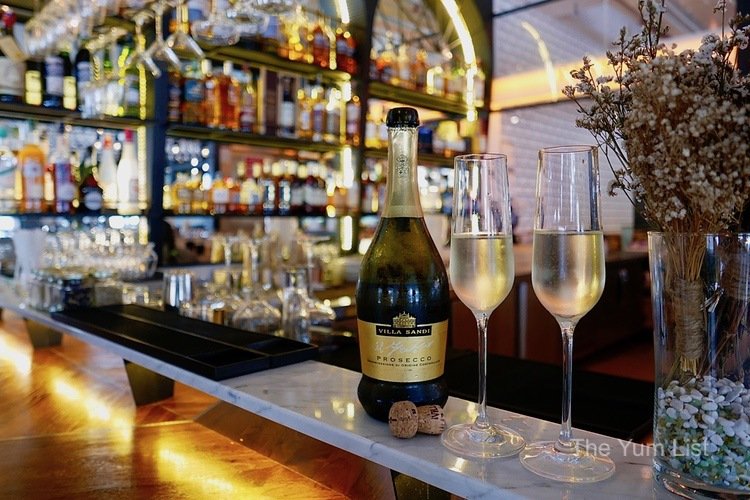 Food Menu Passione Ristorante Italiano, Sri Petaling
Many of the dishes we are trying today are from Head Chef Stefano Criber's new menu. Hailing from the Abruzzo region east of Rome and bordering the Adriatic Sea, Stefano is not one to rest on his laurels. Despite Passione Ristorante Italiano only being open a month, he is keen to show off as many of his favourite home-style dishes as possible. Our first entrée is a potato cake (RM40) with Parmesan and parsley, oven baked to create a crispy outer and soft inner morsel. It is topped with juicy and plump baby cuttlefish and smoky grilled octopus, a sweet cherry tomato confit with balsamic, and al dente fennel.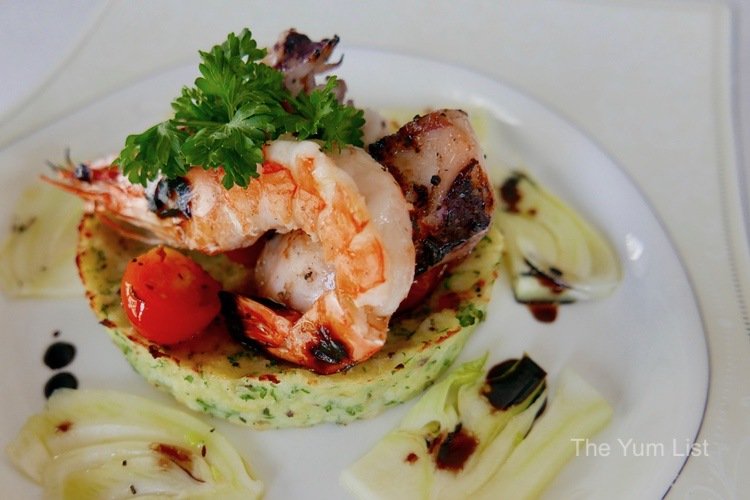 Next comes a platter of cold cuts and cheeses (prices vary depending on produce in stock). The classic Mediterranean dish used to display a region's finest offerings, on today's cold cuts board we have a selection of salty sweet parma ham, and contrasting salamis, one spicy and one mild. Three semi-hard cow and goats milk cheeses provide a rounded array, ranging from light, mild and mellow provolone through to a bitey and pungent Parmigiano. A garnish of rucola (or arugula) adds a spark of green along with some fat, juicy olives. Dishes of rich olive tapenade and a balsamic, olive oil mix are a must-have accompaniment to a basket of Passione Ristorante Italiano's house bread. The round, high loaf has a warm doughy centre and crusty outer which throws crunchy flakes all over the tablecloth as you tear off a chunk.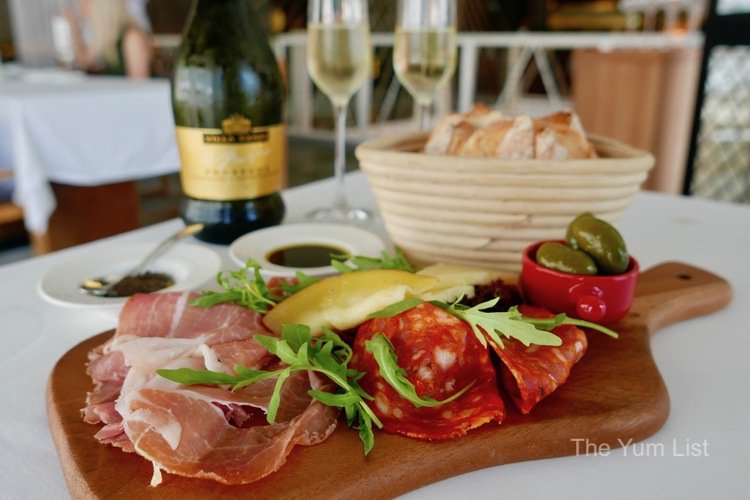 For a pizza course, Stefano brings us one of his own creations, the Pizza Passione (RM40). At the table, we have lovers of thin and thick bases, but we all agree this is in fact, the ideal. Not too heavy, the cooked dough has a soft, cushiony outer rim encircling a thinner, crispier centre, weighed down by a profusion of eggplant, cherry tomatoes, homemade Italian pork sausage, a smash of Italian herbs and sybaritic strips of lardo (cured pork fat) from Abruzzo. For lovers of pork belly, you'll feel like you've died and gone to heaven. Roasted potatoes also feature as a pizza topping common in Italy. Not enough people put potato on pizza! If you're going to eat carbs, you may as well commit. However, the star of this pizza is the cheese. Great, whopping lashings of melted cheese. You'll have to add a few kilometres to your morning run, but it'll be worth it.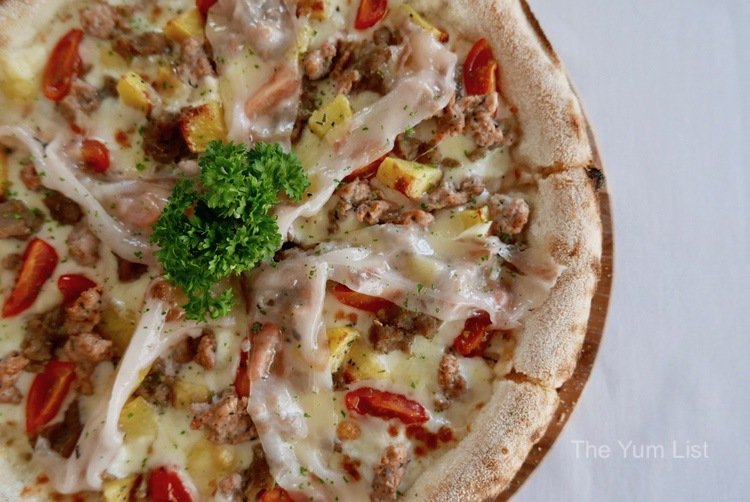 No Italian meal would be complete without pasta. Today we have a bowl of Stefano's homemade macaroni (RM32), with more of his secret recipe Italian pork sausage, artichoke greens and generous thick cut sprinkles of smoked cheese on top. We also have some classic spaghetti alla chitarra (or 'guitar-strand' spaghetti) (RM45) tossed through with a thick, concentrated and super fresh tomato sauce. It's good enough to make you want to lick the plate.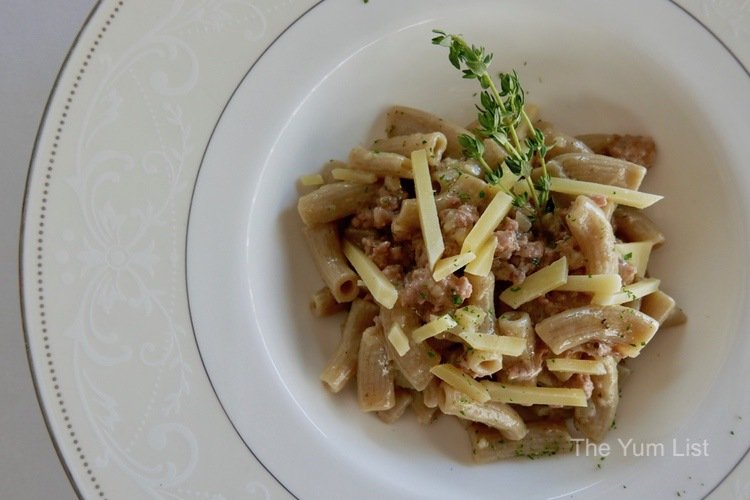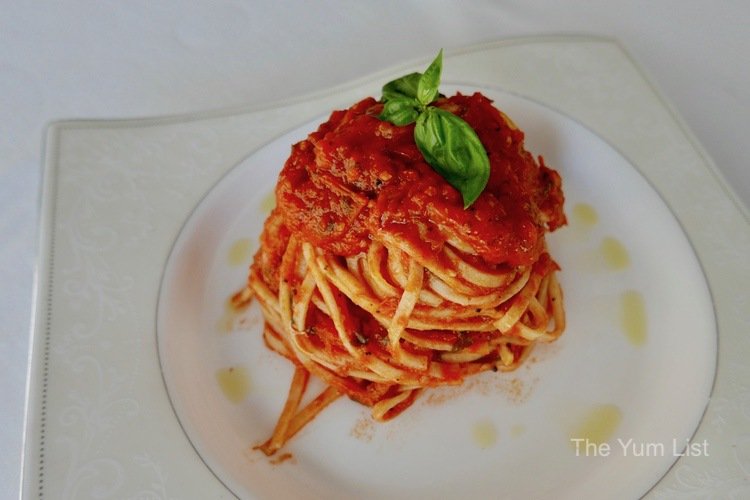 Fans of pork ribs are often prepared to travel great distances to find a well-cooked rib stack. Passione Ristorante ribs (RM52) are anything but typical, and well worth a hefty trek, especially considering their very reasonable price. Rather than the standard barbeque methods, these are braised for many hours in a red wine sauce and come with roasted potatoes, mixed capsicums, sprinkles of rosemary and a pot of extra gravy for dipping. Succulent and tender, the meat parts easily from the bone. Is your mouth watering yet?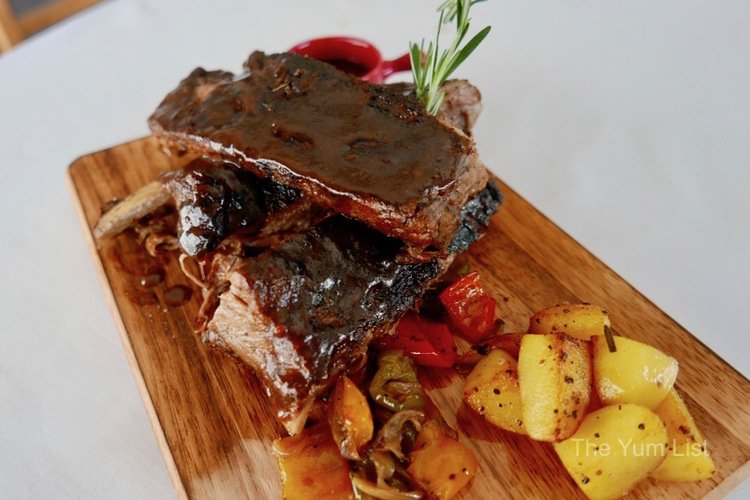 While pork is a white meat, the ribs and gravy are hearty and rich, so we open a chilled bottle of Adesso Nero D'Avola (price to be decided) red wine to accompany. At only 13% alcohol content – low for a red, this is an easy drinking drop from Terre Siciliane, the DOC of the islands of Sicily. Nero D'Avola typically is bold with strong fruit flavours, and the Adesso is an excellent example. Ripe blackberry and cherry notes with lingering tannins make this a superb choice with strongly flavoured meats and cheeses.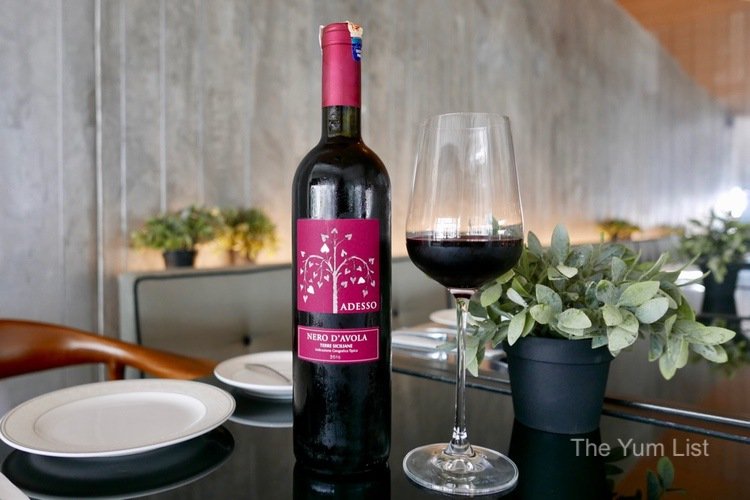 Passione Ristorante Italiano Menu – Dessert
If you have a sweet tooth like me and need a mouthful of something decadent to finish a meal, then you have come to the right place. The Italians have arguably the best desserts in the world. While gelato, sorbet and tiramisu are all on offer, we opt for the pistachio cream Sicilian cannoli (price to be decided). The creamy, sultry, nutty pistachio is an 'Oh my!' moment, while the buttery, fried pastry fragments in your mouth, dissolving like snowflakes. Served with vanilla ice cream and chocolate biscuit soil, you will be excused for forgetting your table manners. We take ours with macchiatos and cappuccinos made from a locally roasted three bean blend that is both strong and smooth.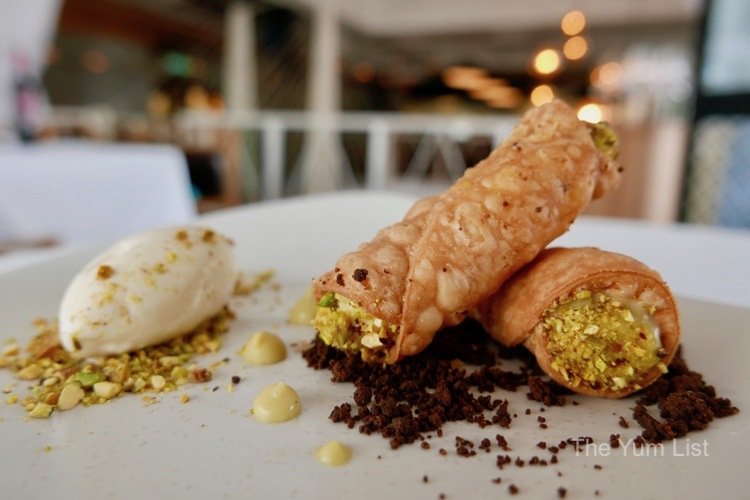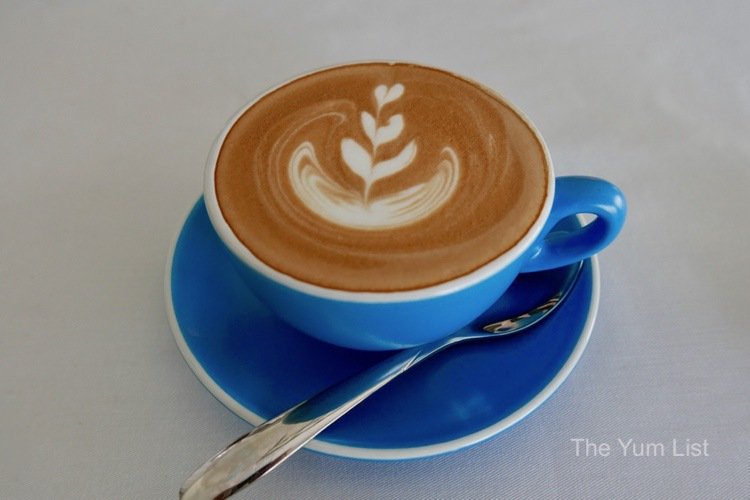 Passione Ristorante Italiano Set Menu
Now that Passione Ristorante Italiano has answered the hardest question of where to eat, they have also solved the problem of how to choose from the menu. Stefano has put together the Ambassador Course Meal (RM160+) – a four-course meal beginning with a selection of Antipasto cold cuts and cheeses, followed by Spaghetti Chitarra Al Porcini with a rich mushroom sauce, building to a spectacular main of Iberico Pluma braised in red wine, served with seasonal vegetables, and finishing with a traditional Tiramisu.
Review Passione Ristorante Italiano: Real, authentic, honest Italian food and wine. A jaw-dropping range of pizzas and pasta, with slow-cooked meats your stomach will thank you for.
Passione Ristorante Italiano
19, Jalan Radin Bagus 9
Sri Petaling
57000 Kuala Lumpur
Malaysia
+6 03 9055 3833
www.facebook.com/passioneristoranteitaliano
Passione Ristorante Italiano Opening Hours: Lunch is served between 11 am and 2:30 pm daily, with dinner sessions running between 6 pm and 11 pm. Now that you have all the answers, your only remaining problem will be how to stop eating.