Words: Emma Gedge
Photos: Rich Callahan
Monica tells me that you used to have to travel to the "other" side of town to get satisfying Sri Lankan cuisine. That has all changed, however, with the introduction of Serendib Restaurant & Bar opening on the lower level of GTower. This hidden gem makes delicious Sri Lankan recipes available right here in KL's city centre and we sure are happy not only for its convenience but also for its authenticity.
Chef Suraj Priyantha, a Negombo native, heads the kitchen and is proud of Sri Lanka's rich cultural and religious history and the influence it has had on the diversity of cuisine across his homeland. As such, his menu reflects the multiplicity of recipes found in Sri Lanka ranging from Galle face papare kottu to Negombo crab and Jaffina style curry. You definitely need to come prepared with your appetite at Serendib Sri Lankan restaurant and be ready to share everything around the table!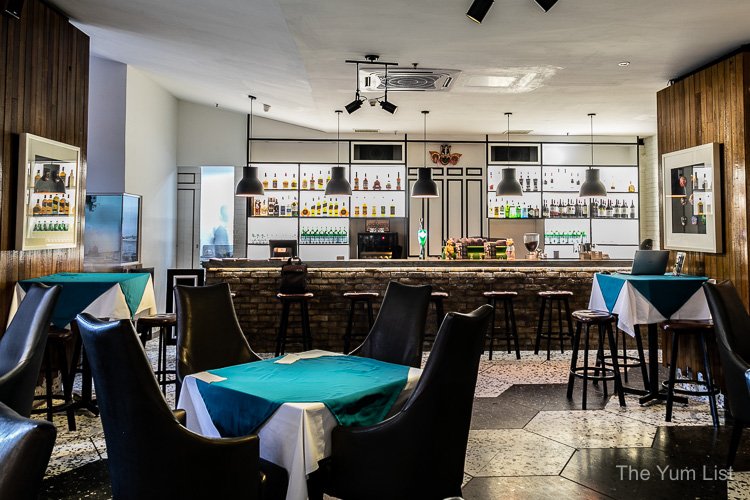 Serendib Menu – Appetizers
As soon as the appetizers arrived, I knew that we were in for an incredible food experience. The Fish Cutlet (RM18) and Mutton Roti Rolls (RM18) came out first and it took all of my self-control not to finish the plate off on my own. Both were served in small two-bite servings, ideal for being passed around the table. The cutlet had tuna with potatoes and an array of authentic spices rolled into perfectly crisp deep-fried balls. The mutton roti rolls were an obvious favourite and were gone within minutes. They were exactly like what you would expect to find in the small food stalls on the streets of Sri Lanka – goat mutton with potatoes and spices rolled with the most delicious roti layer. I could eat them every day if I had no fear of an expanding waistline.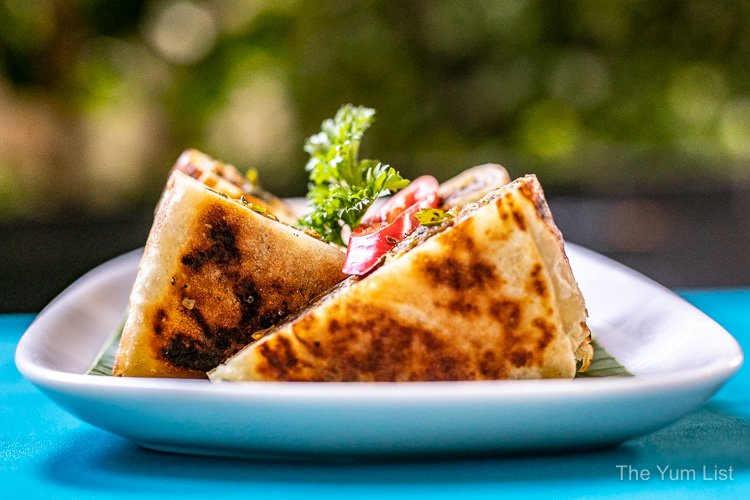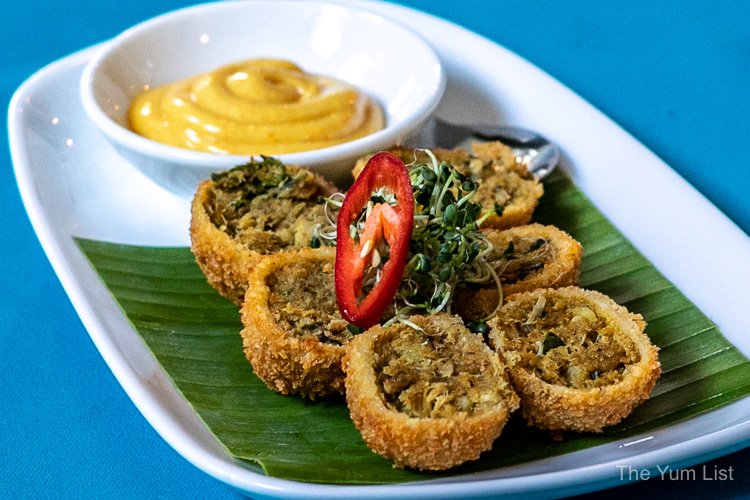 Quickly after came the Ceylonese Sambol Set with several different sambols – seenil, coconut, katta, and curry leaf – along with thin crisp pappadoms. We enjoyed comparing our favourites and testing each other's threshold for spice. While I loved the katta sambol the most (chilli flakes, dried fish, onion and lime), the coconut sambol (coconut, onion, chilli and lime) was Mon's top pick and Rich showed a great fondness for the curry leaf.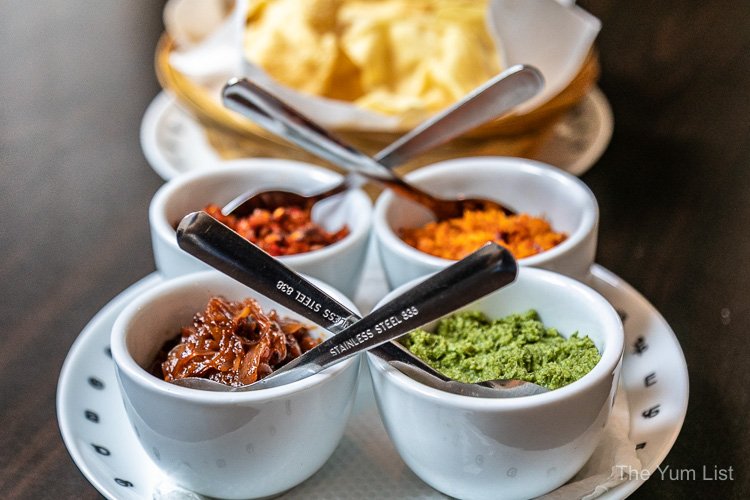 Serendib Menu – Main Courses
Not so sensibly, I kept reaching for the roti almost forgetting that we had not yet even begun the main courses. What came next was a sheer pleasure for all our senses. Each arrived with its own fragrant scent that made our eyes dart around the table to find out the source of each aroma. I quickly hunted down the Fish Sothi (Kiri Maalu) (RM32) to find the unmistakable aroma of rich coconut milk with chilli. This dish, made with tenggiri fish, can be summed up in one short phrase – to-die-for. As we chatted around the table and enjoyed each other's company, I found myself constantly dipping extra pieces of roti into the curry so that my love affair with the dish didn't have to end.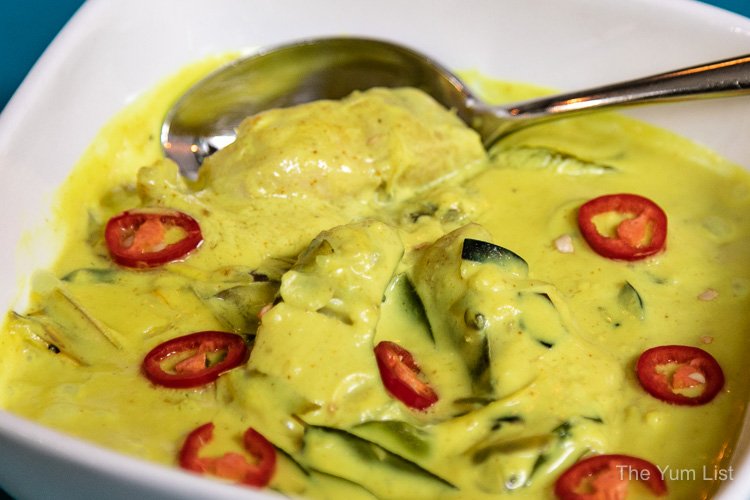 As a seafood lover, Serendib's Seafood Kottu Special (RM32) felt like it was made with me in mind. With calamari, prawn, fish, crab meat and chopped roti, it is a worthy dish to bear the restaurant's name and high recommendations from the chef. A trip to Serendib is not complete without passing this entree around the table. If seafood is not for you, don't fret! Serendib also offers versions with chicken or lamb instead.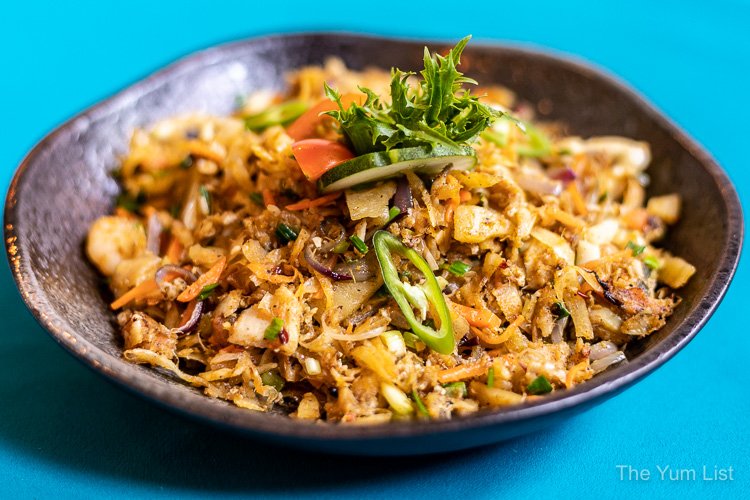 Speaking of my love for seafood, Sri Lankan Crab Negombo Style (RM14 per 100gm) was the perfect centrepiece for our table. This enormous dish came lush with crab claws doused in a light curry. We geared up with bibs and shell crackers to dig into the dish and discovered beautifully cooked crab meat paired with a perfect sauce packed with spices and flavour. Chef Suraj Priyantha was excited to share that this dish is his favourite on the menu and it was easy to see why.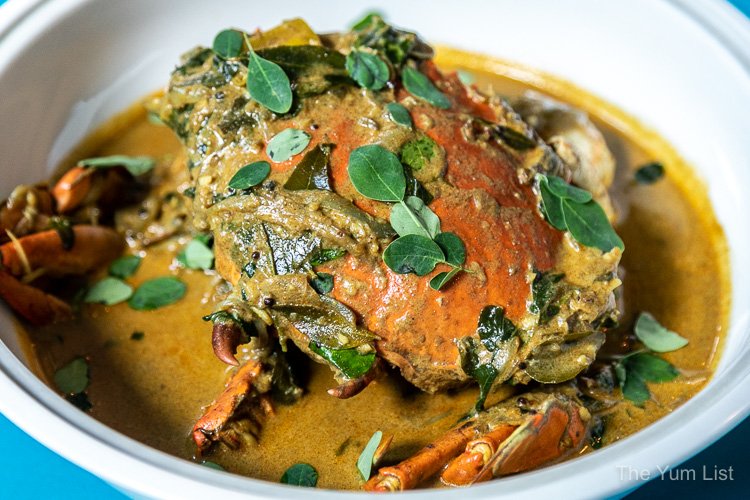 The fish, crab and kottu were the lip-smacking starters to wet the palate for more food to come next. The Chicken Varuval (RM36) and Mutton Paal Poriyal (RM39) were heavier and heartier dishes decadent with different spices. Unlike the earlier curry, both of these dishes were best on their own without the Coconut Rotti (RM8) or the String Hoppers (RM5) that were quickly being devoured in the sauces of the fish and crab. We were all surprised to find a sweeter finish to the sauce on the mutton that kept everyone's forks coming back for more.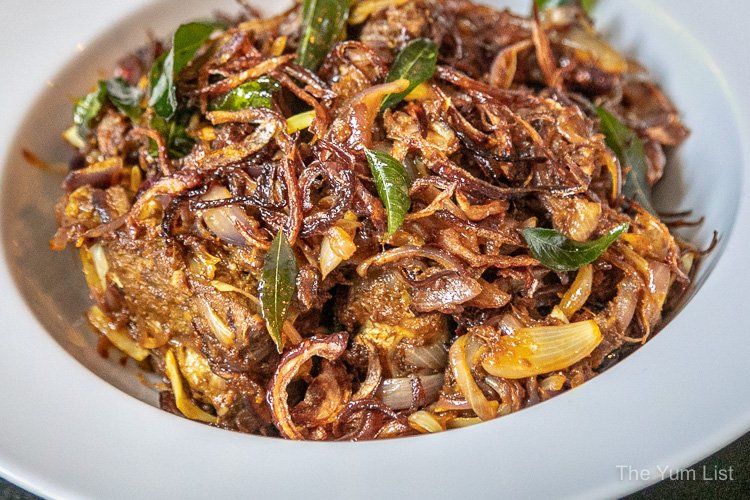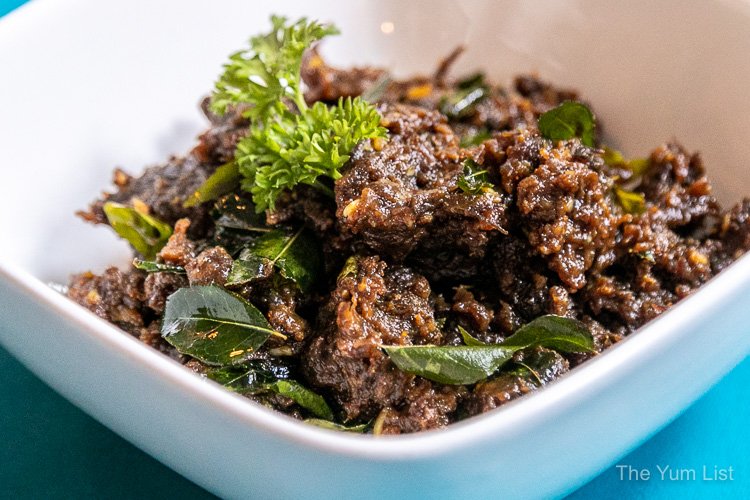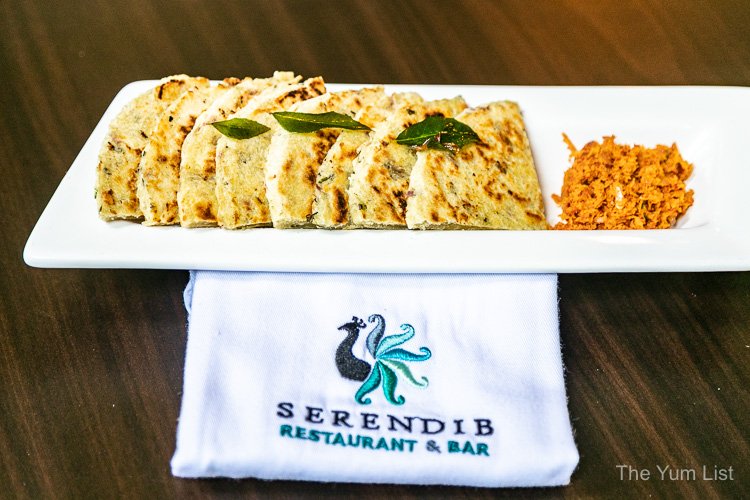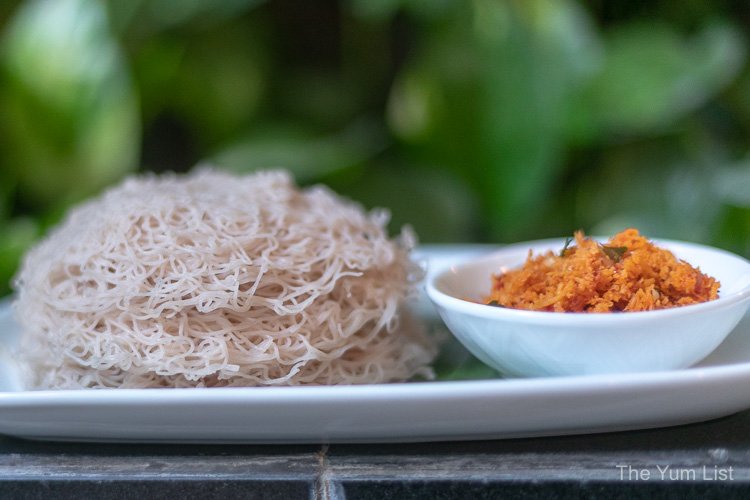 I finished the meal with a plate of leftover remnants of string hoppers that had been mixed with the fish curry and crab curry sauces, feeling completely satisfied and ready for a long sleep. But I quickly discovered that sleep can wait when Sri Lankan dessert is on the way!
Serendib Menu – Dessert
The Sweet Appam (RM4) came as a delightful surprise since I was convinced that I was far too full to entertain the idea of dessert. Made with coconut milk and jaggery, the appam was light and slightly sweet. It was a wonderful closing to our dinner, eaten by hand and shared all around the table until it was (very quickly) gone from sight.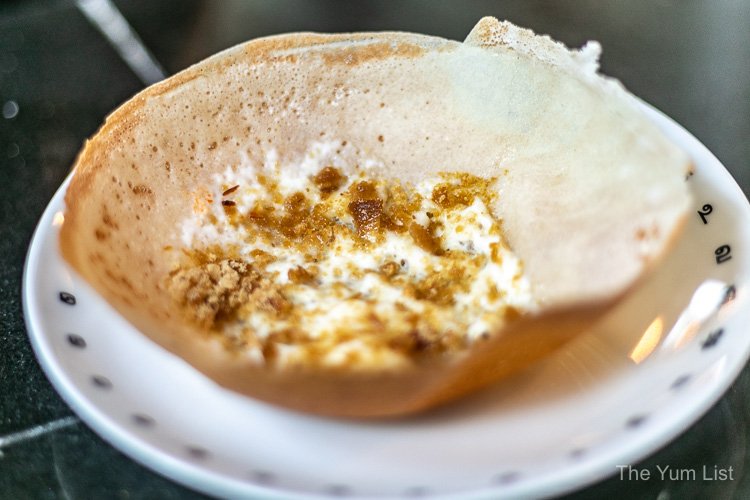 Reasons to visit Serendib Restaurant & Bar in GTower: authentic Sri Lankan restaurant conveniently located in the city centre; must try the Seafood Kottu and Fish Sothi; do save room for a sweet appam for dessert.
Serendib Restaurant & Bar
Sri Lankan Restaurant GTower
LG 07 & 08 GTower, 199 Jalan Tun Razak
50400 Kuala Lumpur
+603 2181 4647
[email protected]
www.serendib.restaurant
Serendib Sri Lankan Restaurant opening hours: 11 am -11 pm daily