Words: Monica Tindall
Photos: Rich Callahan
For the fifth year running, the Embassy of Mexico returns with the Flavours of Mexico in Malaysia festival celebrating the friendship between the two countries in a delicious culinary affair.
Sentidos Gastrobar, La Boca Latino Bar, Pisco Bar, Fresca Mexican Kitchen & Bar, Casa Latina, Loco Restaurant, YTL International College of Hotel Management and Taylor's University join the event with special menus presenting Mexican favourites.
Flavours of Mexico in Malaysia – Starhill
Presented in conjunction with the Mexican Embassy, we're here tonight at the JW Marriott Kuala Lumpur in a gala event designed to get a sneak peek of what diners can look forward to. Besides being entertained by a cooking demonstration by the famous Malaysian chef Professor Datuk Wan, viewing some short videos on food culture in Mexico and also having a chance to taste some fine Tequila by Don Ramón, we also preview the menu by guest chef Sergio Velázquez that will be served over the weekend at Sentidos Gastrobar in Feast Village, Starhill Gallery.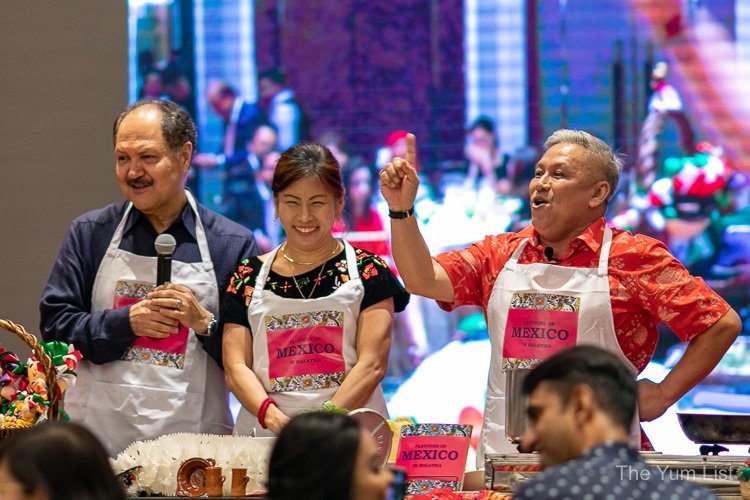 Flavours of Mexico in Malaysia – Sentidos Gastrobar
With only five dishes created by chef Sergio Velázquez, why not try them all? The prices are very reasonable and considering you save yourself a ticket to Mexico, this meal with a Mexican chef at Sentidos Gastrobar is a steal!
Mexican Appetizers
Baby corn with mayonnaise and smoked salt (RM15) comes skewered and is presented on the husk. The corn is fresh and crisp, the mayo has a decent tang and the salt imparts a subtle smokiness. Soft fried tortilla with mole (RM15) is possibly the highlight of the menu though with the famous chilli chocolate sauce taking centre stage.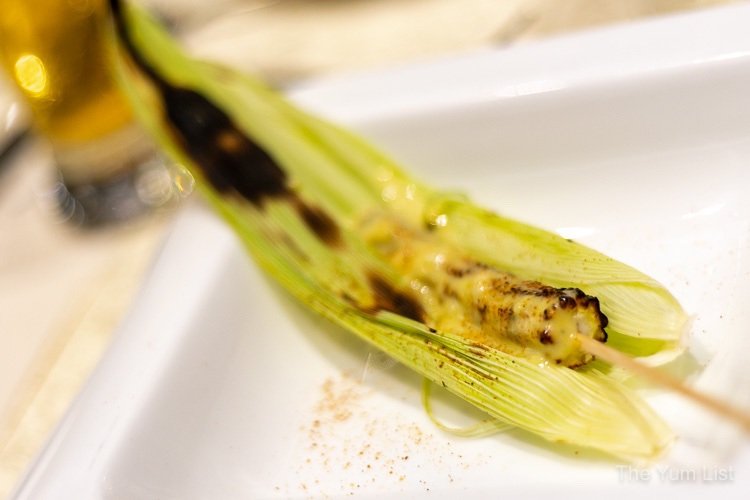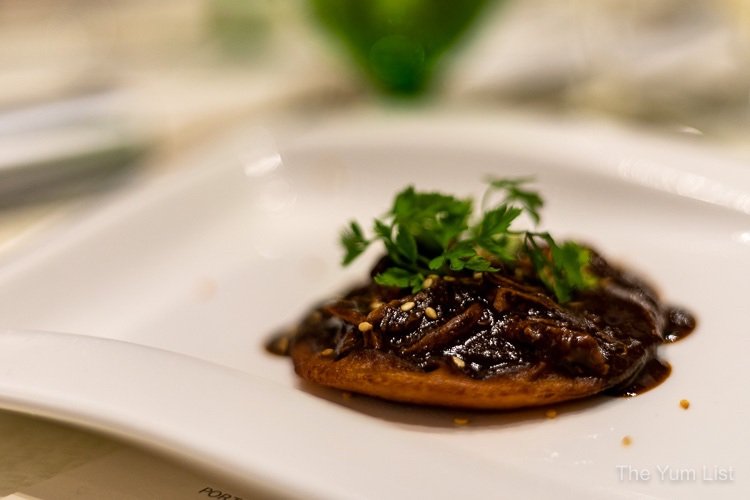 Mexican Main
Chicken mixiote with pot vegetables (RM25) sees a piece of barbecued breast packaged in aluminium foil (traditionally wrapped in the leaves of a century plant) and seasoned with chilli, cumin, thyme, marjoram, bay leaves, cloves and garlic. This was hubby's fave of the night.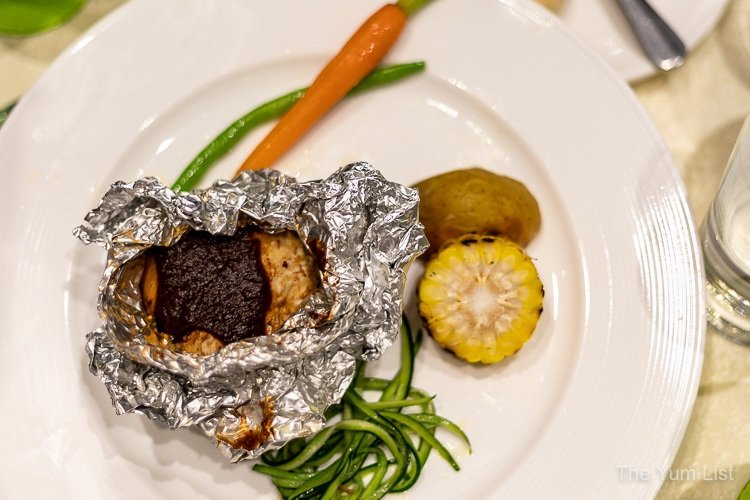 Mexican Dessert
Oaxaca chocolate ice cream with an anise tamale (RM15) is an interesting experience. Icy chocolate ice cream is accompanied by a dense corn dough flavoured with anise. It's prettily plated with a stripe of chocolate, crumble, sponge and cornflakes down the side.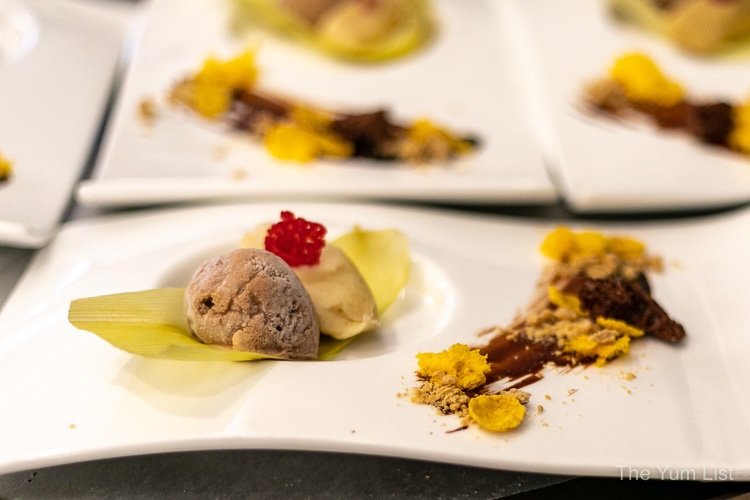 Flavours of Mexico in Malaysia
The Flavours of Mexico in Malaysia runs from the 11 – 14th of October, 2018 at Sentidos Gastrobar (other restaurants mentioned in the opening may run their menus for a little longer so check out each for individual timings). Guests can dine on a three (RM55) or four (RM65) course menu at Sentidos for lunch or dinner (dinner not available October 13th). Lunch is available between 12 and 2:30 pm and dinner from 7 to 10:30 pm.
Follow this link for more information on the fifth Flavours of Mexico in Malaysia festival.
For more restaurants offering Latin American cuisine in Malaysia click here.