Words: Monica Tindall
Photos: Rich Callahan
Sausage KL is a new all-day-breakfast café just opened in Ampang that celebrates all things pork. "It's all very non-halal. It's sausages, bacon, it's pork ribs," says co-owner Matt.
Tucked away on the ground floor of Holiday Place Hotel, Sausage KL is pretty much hidden – a destination café. The news of "real thick-cut bacon," however, grew quickly and despite its out-of-the-way location, the café has been busy since opening.
Matt tells that, "The idea is that we make as much in-house as we can. From the sausage rolls to the blood pudding, we avoid preservatives and junk. It's as healthy as a high cholesterol diet can be. For example, our chicken nuggets are made with breast, broccoli, carrots, garlic and olive oil – people can sleep better knowing they've eaten well."
All that talk about pork has certainly got our tummies rumbling and so it's on to the all-day-brekkie menu.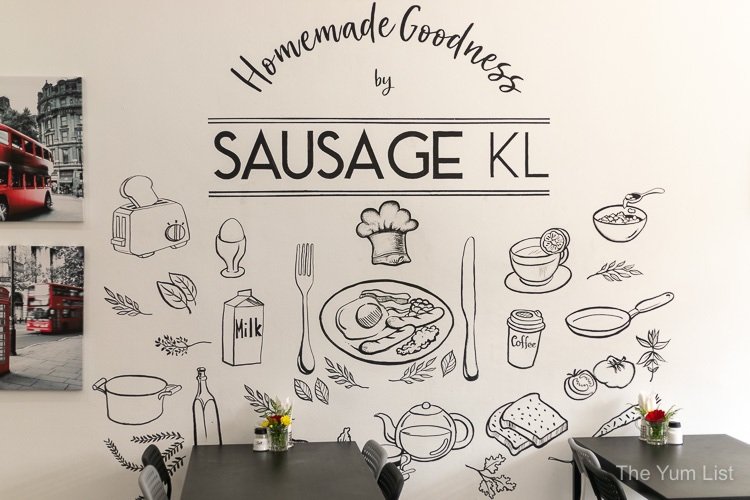 Sausage KL Menu – Breakfast
The Full English Breakfast (RM22), their signature dish, is a great way to find out what Sausage KL is all about. Featuring their house-made sausages, bacon, egg, toast and tomato, it's sure to fill even the biggest of eater's tummies. The bacon is cut 50% thicker than the regular cut and is something that has been drawing the crowds. The sausage selection varies with today's style the Lincolnshire – a herby sausage with fresh sage and nutmeg. Additional condiments of mustard, tomato sauce, chilli sauce, HP Sauce ("'cause Brits are obsessed with it") and a backup of A1 Sauce (for the Americans) are there for the adding.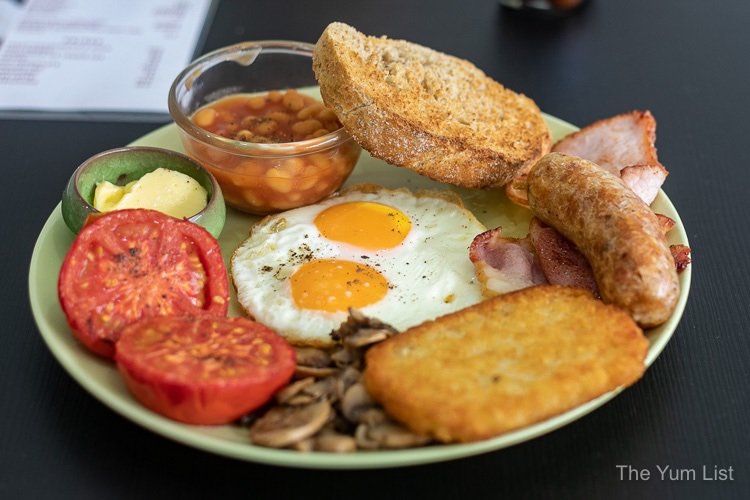 You can get a number of add-ons with your big brekkie such as hash browns, more bacon, extra sausages, beans and mushrooms. Owners Matt and Nova are quite proud of their Black Pudding (RM9) so we take a serve of that too. Made with blood, fat, oats, pearl barley, brandy, sometimes cream and lots of seasonings such as mace, cayenne, black pepper and salt, it's a flavour-packed dish. The crust is crunchy and the inner warm and moist. Matt tells that it's a comfort dish for many.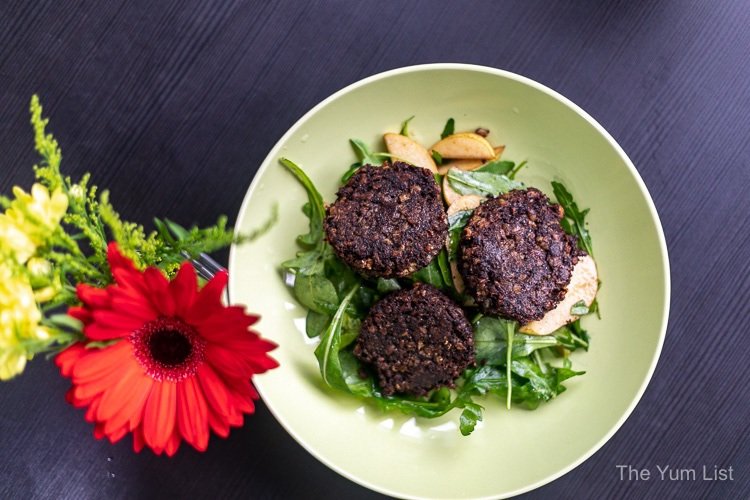 Forget McDonald's, Sausage KL's Bacon and Egg Muffin (RM14.50) will make you never consider another order from the fast food chain again. Freshly baked muffins hold that now-famous thick-cut bacon and a sunny-side-up egg adds a little yolk porn as we bite in.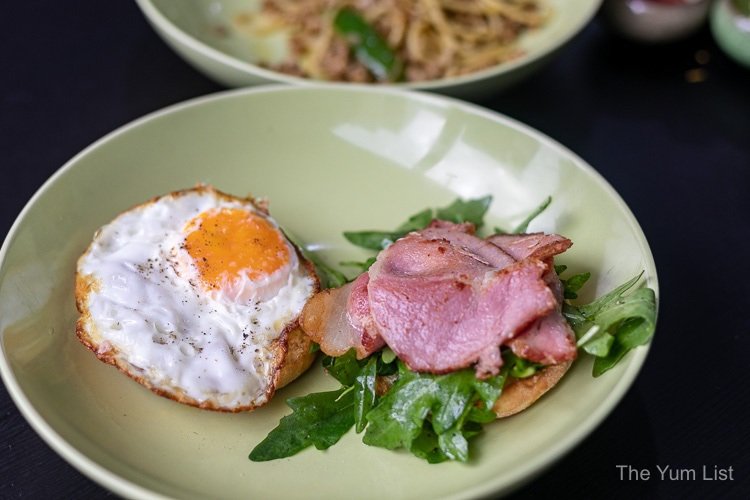 Also made in-house are the Sausage Roll with Fries (RM15) and Scotch Egg with Salad (RM15). The former is made with pork mince, onions, parsley, fennel, salt, pepper and a dash of cayenne wrapped in puff pastry. It's much fatter than the Aussie versions I'm used to and I can taste each of the ingredients showing how minimally processed the filling is. Thin cut fries act as a bed for the roll and we try it, as Matt recommends, with a drizzling of gravy over the top. The latter features pork meat with cayenne, salt and pepper wrapped around a boiled kampong egg that is then crumbed and deep-fried. A light salad of rocket and pear dressed in balsamic and olive oil makes a nice contrast to the egg and the mild taste is pleasantly spiked with a dipping in the HP Sauce.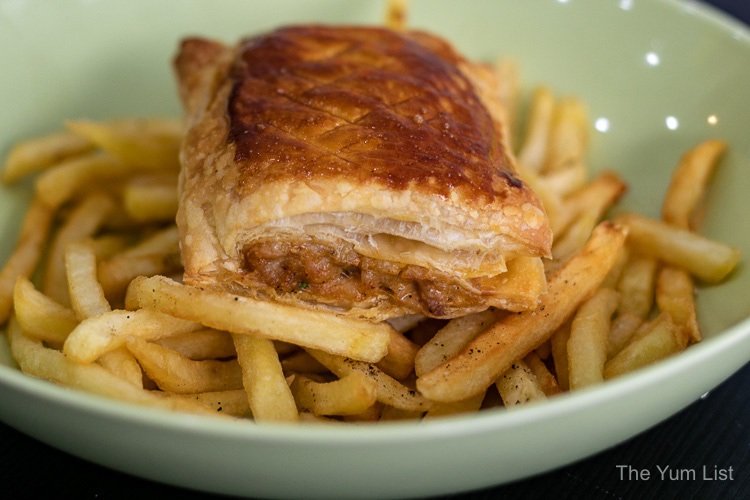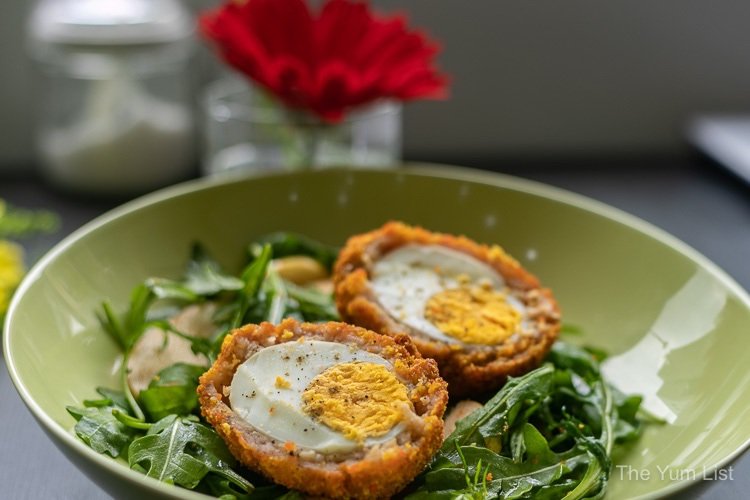 It's not all pork though; diners can also opt for something fishy. Smoked Salmon and Poached Egg (RM14) makes me happy served atop an English muffin. Sour cream and lemon wedges add an enjoyable bite of acidity.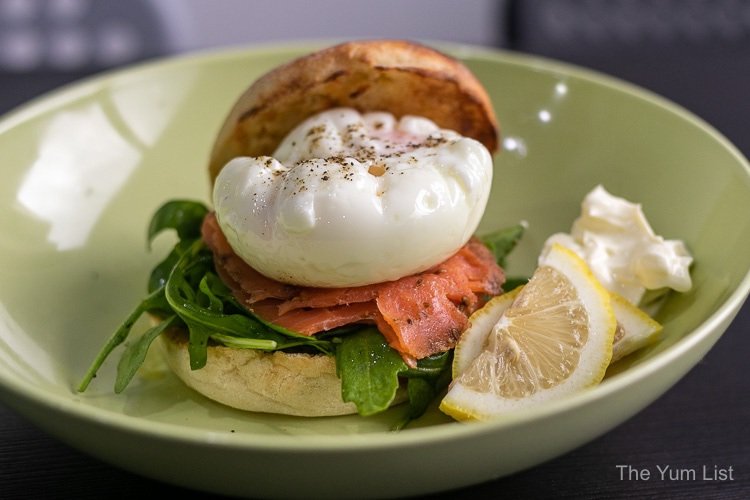 Another pork-free option is the Spicy Chicken Sandwich (RM20). Presented as an open sandwich atop a thick slice of wholemeal bread, the portioning is generous. Wide slices of breast grilled with black pepper, salt and Cajun pepper crown the top layered above rocket and a mix of gherkins with mayonnaise, Cayenne powder and black pepper.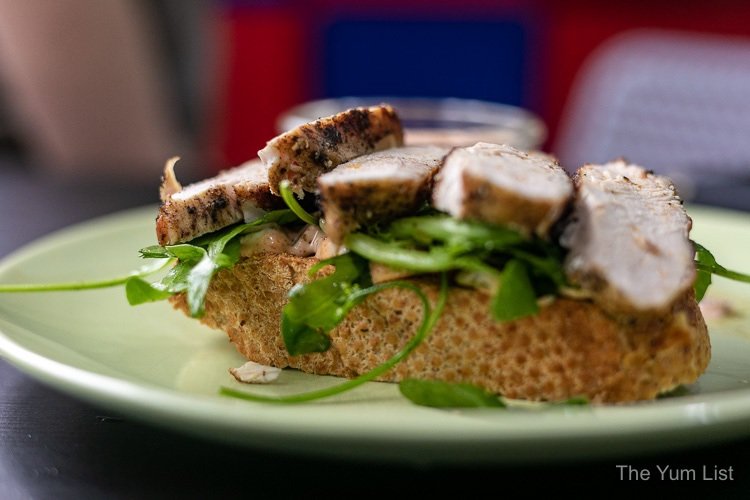 Aglio Olio Spaghetti with Spicy Toba Sausage (RM22) brings a taste of the region to the seasoning. Made with a special pepper from north Sumatra called Andaliman, the sausage sports the aromatics and strong flavour of the Indonesian pepper. It reminds me of Sichuan pepper that goes in very elegantly but slowly develops a burn leaving the tongue tingling with an almost numbing sensation at the end. It's a straightforward recipe with the fat from the sausage coating the pasta – simple, tasty and very more-ish.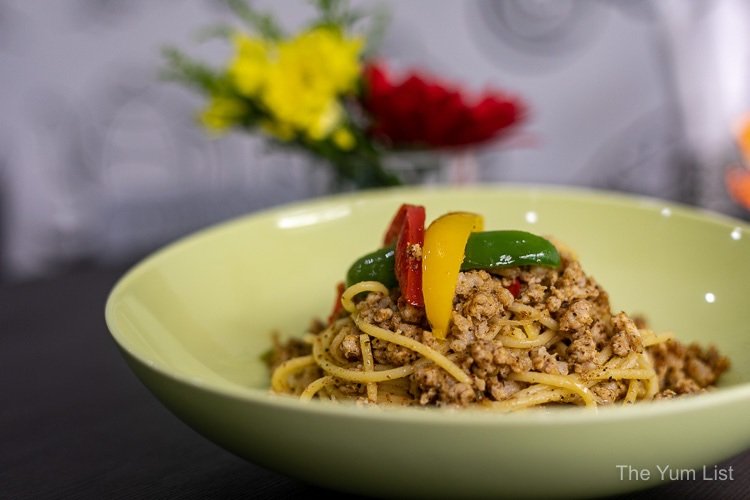 Look out for Sausage KL's freezer-full of homemade sausages, which are available in 500g and 1kg portions for take-away. All of the sausages are gluten-free except for the Bratwurst and with Matt's mum having coeliac disease he knows how to be extra careful in the production.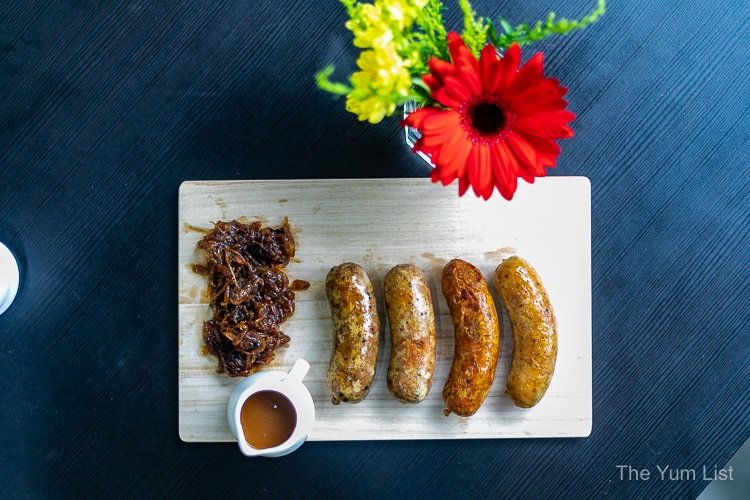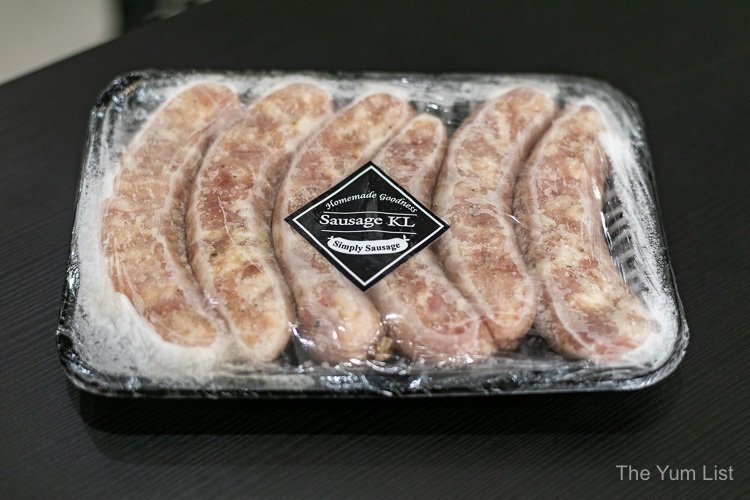 Drinks Menu Sausage KL
Fresh juice, tea and coffee are all you need for brekkie and Sausage KL's prices range from RM5 for soft drink up to RM10 for milk coffees. Coffee beans are from Sumatra and the flavour is bold and strong. A choice of tea gives light to Matt's British origins offering both PG Tips and Tetley bags. A very small corkage fee is charged if you'd like to bring your own alcohol.
For big satisfying porky all-day brekkies, Sausage KL is the place to go!
Reasons to visit Sausage KL: big pork brekkie menu; house-made sausages; thick-cut real bacon; must-try the Full English Breakfast; pork, pork and more pork.
Sausage KL
G5 Holiday Place Hotel
Jalan Ampang
Kuala Lumpur 55000
+6 017 343 3097
www.facebook.com/sausagekl
Sausage KL Opening Hours:
Weekdays: 8 am until 7 pm
Weekends: 9:30 am until about 3 pm (Public Holidays are the same)
Love your pork? Find other porky restaurants in Kuala Lumpur here.