Words: Monica Tindall
Photos: Rich Callahan
Ziffy Kitchen & Espresso Bar is a bright addition to Sunway Nexis Mall in Kota Damansara. Surrounded by a bunch of cafes it must try hard to stand out in the crowd. The team at Ziffy Kitchen & Espresso Bar, however, do their best to shine with a vibrant setting, an international mix of food and a serious coffee menu.
Ziffy Cafe
The setting combines a sheltered outdoor space with two floors inside. Geometric shapes are found in tiling, light features and panelling along with additions of shiny metal and mirrors giving an art deco splash of glam.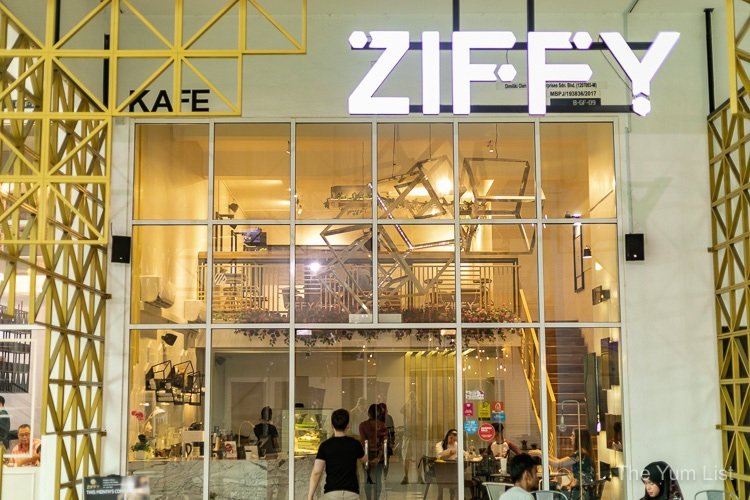 Ziffy Menu – Drinks
The judge of any good café is its coffee and I'm happy with the well-balanced latte with nicely-textured foam made on beans from Cottle Coffee (a respected Melbourne roaster with a set-up in Malaysia). The other standards are covered with espresso-based drinks but for those a little more adventurous, Ziffy's signature coffee and craft drinks are worth giving a try.
The Boss Mojito (RM15) is an experimental mix of carbonated coffee, lemon, lime and mint. It divides customers clearly in the for and against categories but we're on the "for" side of the line. Being a fan of gin, I draw a parallel to the flavours found here as the citrus enhances the bitterness of the coffee – not a bevvie for a sweet tooth.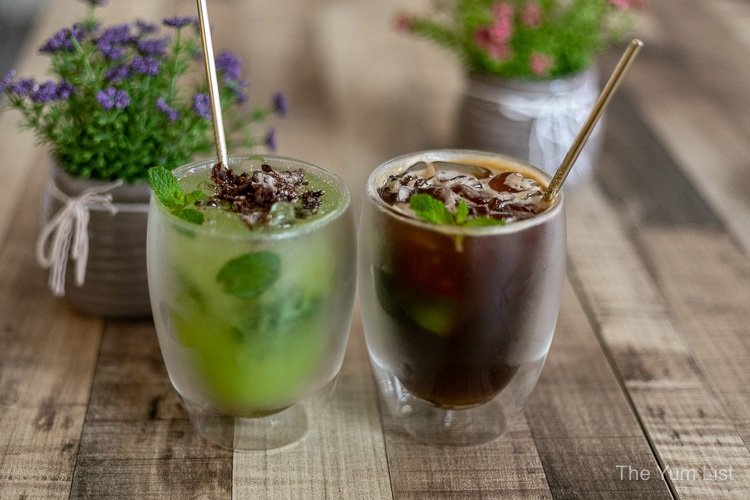 Hazel, You're Nuts (RM16) is the most popular of the crafted coffee items serving an iced hazelnut latte with vanilla ice cream. Mix in the ice cream for full creamy effect and note that those who were on the "against" line for the previous drink will most likely take a fondness to the sweetness of Hazel, You're Nuts.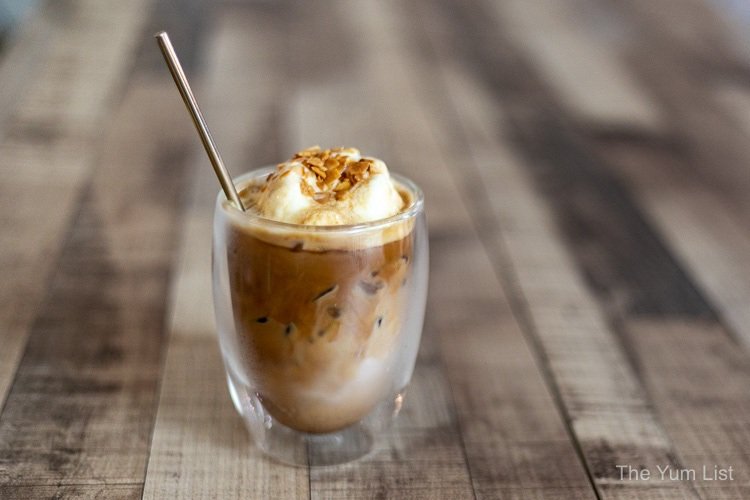 Cool Cucumber (RM12) is a refreshing mix of cucumber extract, aloe vera juice, lime and mint. It's a great summer mix or a fine palate cleanser between dishes.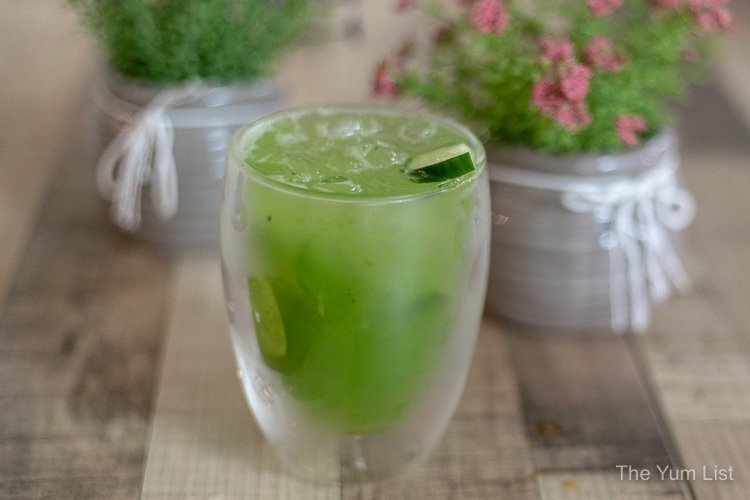 Assam Kedondong Mojito (RM15) is not only fun to say repeatedly (really, try it – sounds like the backbeat to techno music) but spreads joy across every taste bud with its mix of sweet, sour and salty. The secret is in the dried plum, assam powder, ambarella concentrate, lime, mint and soda water.
Lastly, Butterfly Pea Lemonade (RM13) is pretty in the glass and light and refreshing in the mouth. Only mildly sweet it makes a great thirst quencher in hot weather and going back to that imaginary line drawn earlier, sits firmly in the middle.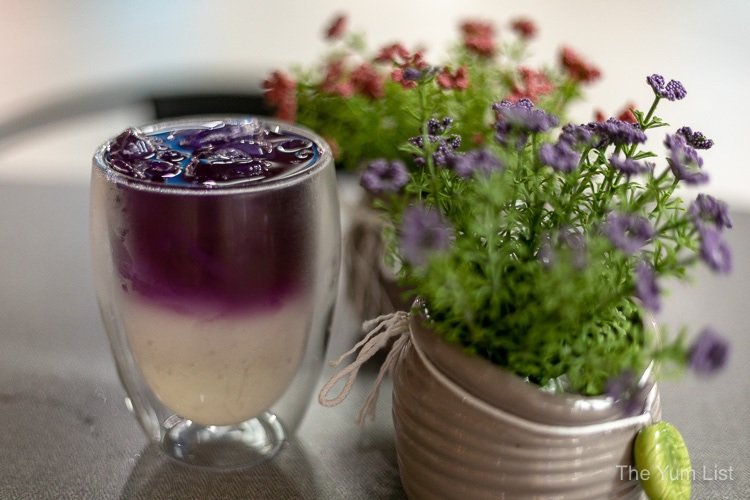 Ziffy Menu – Food
The Ziffy menu is described as Australian-inspired with a local twist and we find fun substitutions, such as spaghetti for mee, throughout.
Breakfast Menu Ziffy Cafe
A hot selling item from their brekkie section is the Eggcited Benedict (RM21). A fat slice of toast acts as a cushion for poached eggs, sauteed spinach, potatoes, mushrooms, cherry tomatoes, chicken slices and hollandaise dressing. It's our first dish but already a strong contender for our favourite.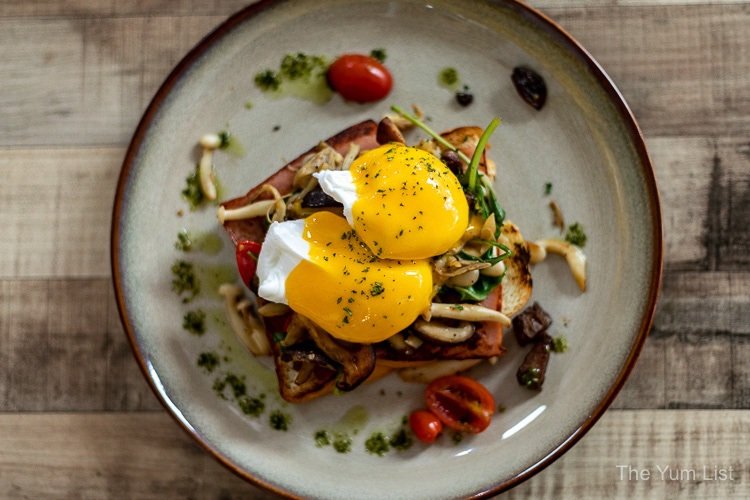 We get a whiff of Mexico with the Ola Quesadilla (RM26) with chicken. A pan-fried tortilla holds melted mozzarella, sauteed onions and capsicum, which are thickly coated by a sweet and softly spicy barbecue sauce. Crisp fries side it with a tomato salsa and chilli mayo for dipping.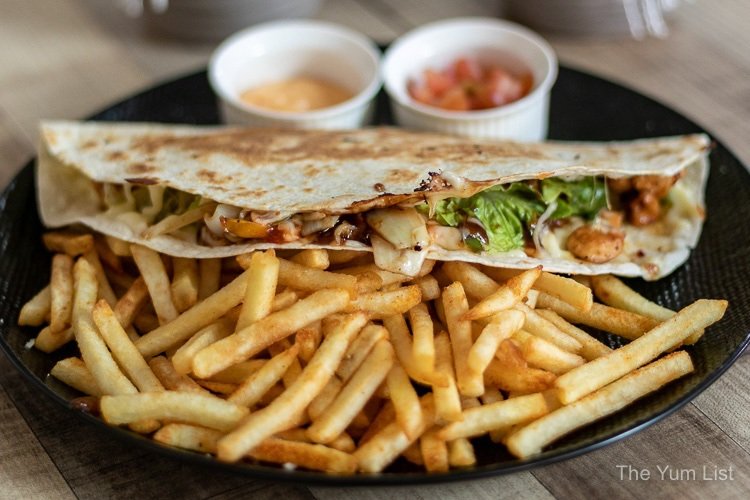 Ziffy's Pasta Menu
Crabtain Buttermilk (RM35) is another best-seller. A generous tangle of spaghetti is topped with deep-fried soft shell crab and crab meat. It's drenched (says so on the menu and it turns out to be an accurate description) in buttermilk sauce with garlic, chilli padi, curry leaves and parsley. This is a rich dish made for big appetites and I barely get through a few forkfuls before giving up. I recommend sharing this one and adding a salad to it to balance out the intensity.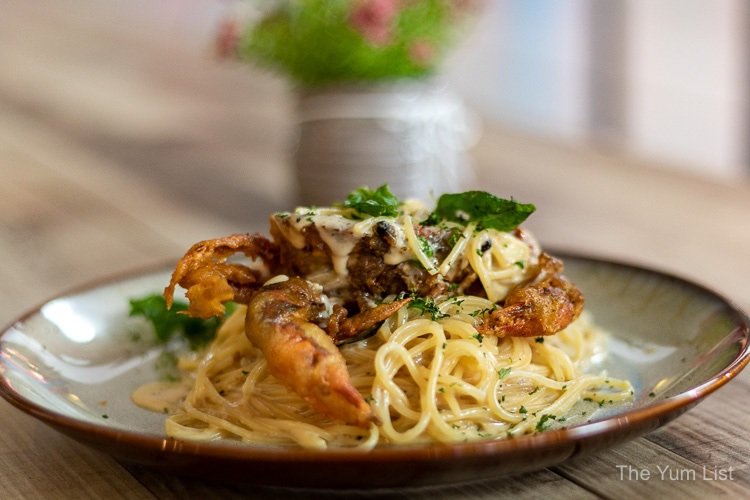 Burgers & Sandwiches
There is a whole section of burgers with the Ziffy Beef Burger (RM30) as the signature. A house made 180g beef patty is a juicy core with beef bacon, onion rings, mixed greens and a sunny-side-up egg further beefing up the middle. Sweet potato fries side it and it's a pretty decent burger for the price.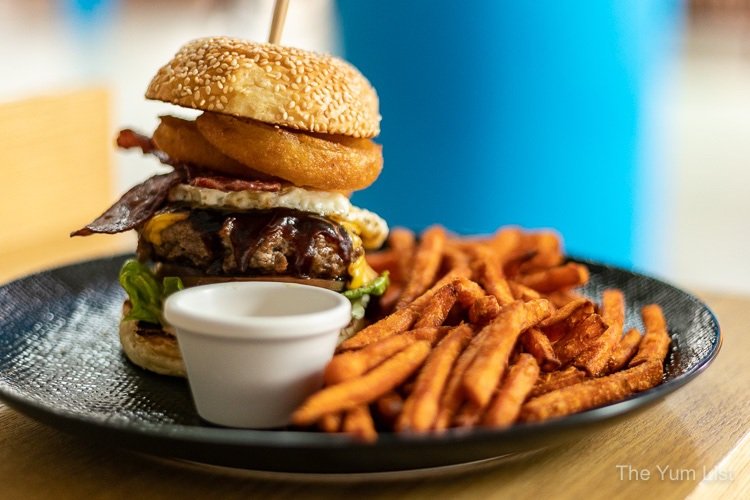 Asian Sensations at Ziffy
Seafood Spaghetti Goreng (RM28) sees a western twist on local flavours with a substitution of pasta replacing mee. Tiger prawns, butterfish chunks, pak choy and scrambled eggs are coated in a good dose of the Ziffy's kitchen's housemade mamak sauce. It's another rich dish suited for big appetites.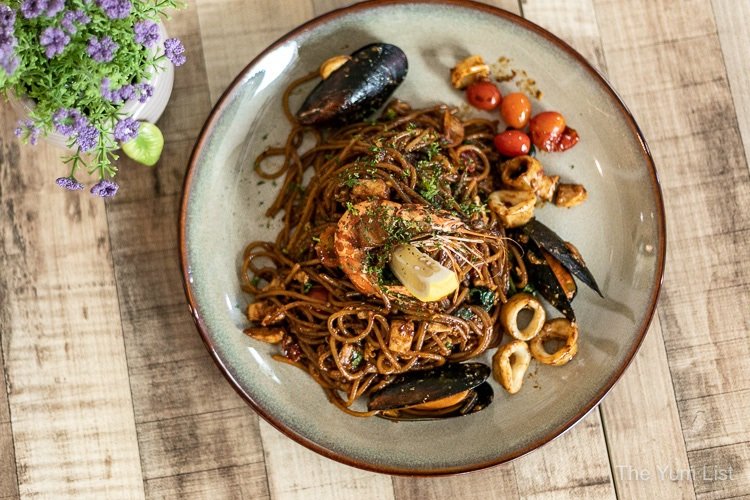 Ziffy Cafe Desserts
Death by Chocolate (RM21) is definitely one for sharing. Rich suggests that a couple of coffee or signature drinks and this dessert to share would make a fun casual date. Fluffy waffles are barely seen beneath a crown of fresh fruit, chocolate drizzle, Kit Kat chocolate, chocolate crumble, almond flakes and vanilla ice cream. It proves yet again that Ziffy team are far from stingy in their portioning,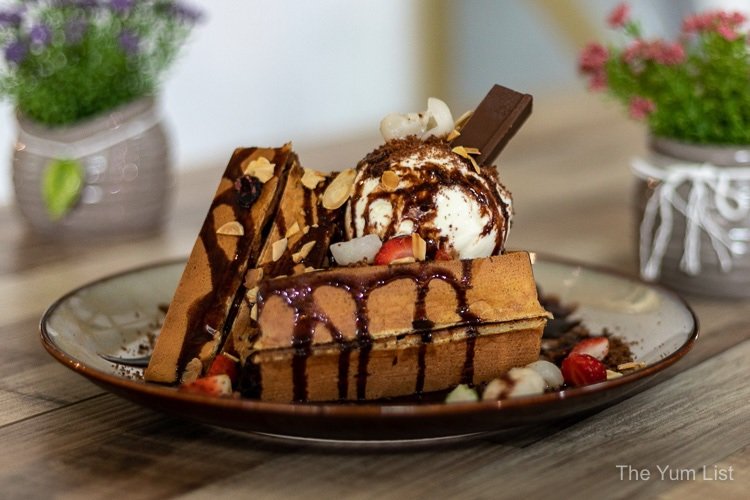 Ziffy Review
If you're looking for a cheery place to grab a bite and have a solid cup of coffee, Ziffy Kitchen & Espresso Bar in Sunway Nexis Mall is a great choice.
Reasons to visit Ziffy Kitchen & Espresso Bar: cheery setting; good coffee; our favourite dish is the Eggscited Benedict.
Ziffy Kitchen & Espresso Bar
Lot B-GF-09 Sunway Nexis Mall
Kota Damansara
47810 Petaling Jaya, Selangor
Malaysia
www.facebook.com/ziffymalaysia