Words: Monica Tindall
Photos: Rich Callahan
It seems sky bars are the trend in Kuala Lumpur and yet another one has recently opened to delight aficionados with superb views and a splash of glamour. Singapore brand, Ce La Vi, has made a home on the 37th floor of Ilham Tower. Combining a lounge, restaurant and club, the space offers 360-degree views of the city. We're here on a breezy afternoon to check out the lounge.
The entrance is grand. Lighting semi-enveloped by giant golden domes casts a warm light on backdrops of deep red and emerald green. Metallic highlights polish off the setting and the contemporary Asian design carries across to the menu.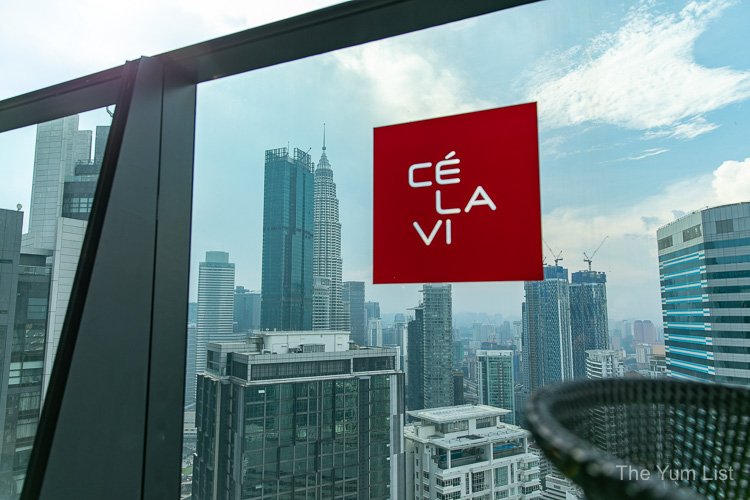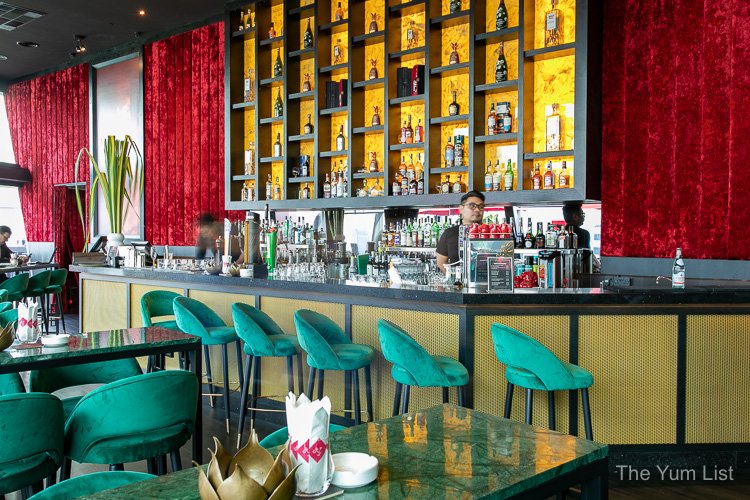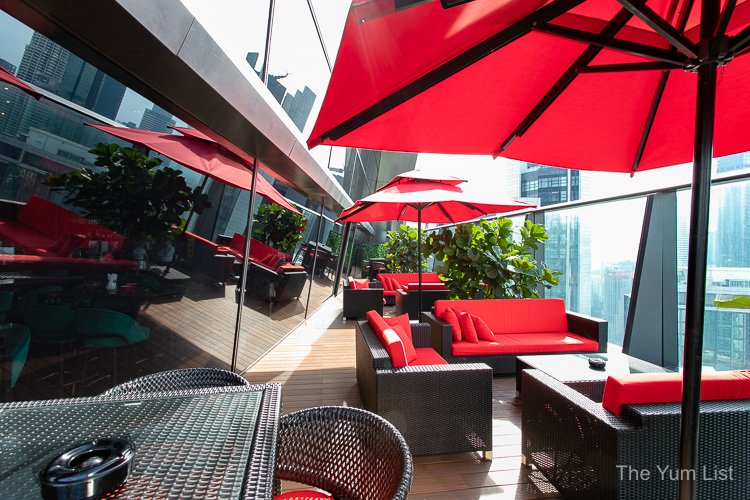 Ce La Vi KL – Drinks
The first stop for many whether visiting the restaurant, lounge or club should be a drink at the bar, or weather permitting, on the balcony. As mentioned, we're blessed with a cool gentle wind making time on the outdoor patio very pleasant. With the ever-changing metropolis skyline on one side and Ampang hills on the other, the perch gives a new perspective to the city. Views and cocktails go hand in hand don't you think? And, as the sun sinks towards the horizon I am sure it calls to me, "Time for a cocktail."
Ce La Vi Kuala Lumpur extends an extensive drinks list with a comprehensive selection of spirits and wines. We're ready to test the bartenders' skills though and so our interest turns towards their page of craft cocktails. Immediately evident is the influence of Asian, especially Japanese, ingredients woven through some classics. There must be close to 20 cocktails from which to choose so I seek some assistance.
I have to admit when group bar manager Azrin suggests The Passionista (RM48) I'm not completely convinced that I'll like it. Strawberry, watermelon and passionfruit all sound refreshing but often here they're made into syrups and just too sweet for my liking. The tequila base though balances out the fruitiness and the presentation with a basil leaf and violet is just too pretty. "Azrin, another recommendation please!"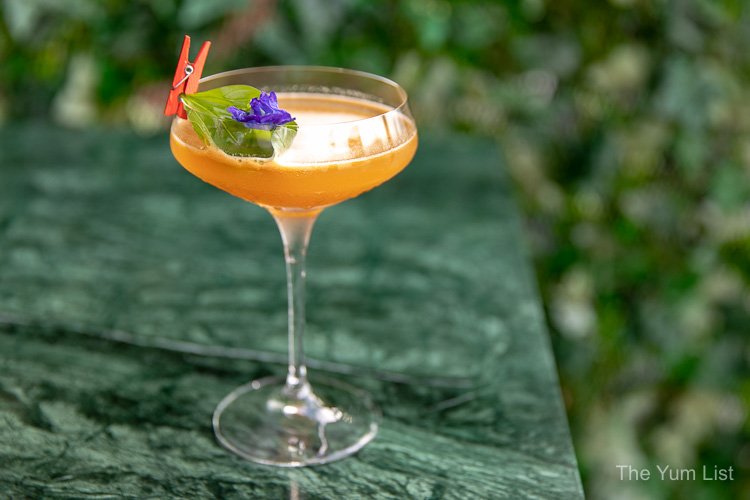 Citrus Jii (RM50) fits my taste profile flawlessly with its tart and bitter flavours given by a simple combo of yuzu, gin and lemon. It's garnished with a sprig of rosemary and a strip of orange peel stamped with Ce La Vi Kuala Lumpur – reminding you of where you are – just in case it's late at night and you forget.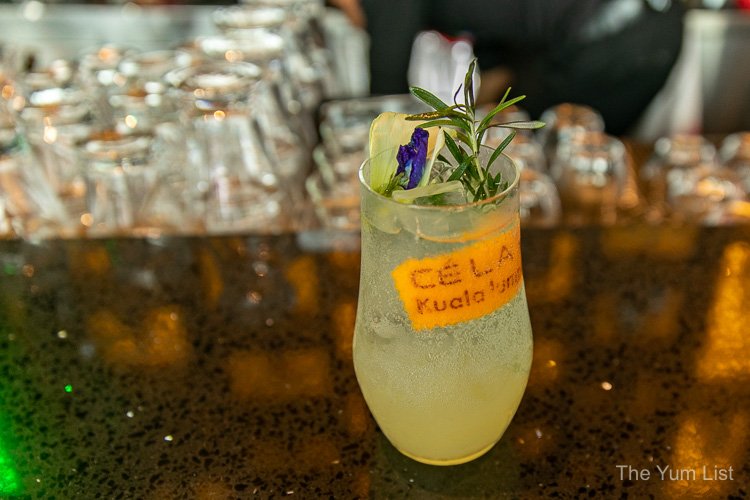 Bamboo (RM50) further extends the Japanese theme with its base of sake. Continued with vermouth, orange and bitter lemon, these are flavours I am rather fond of. The round rice flavours of the sake are dominant with subtle citrus and herb threads lacing through. Lemongrass, mint, rosemary, lemon and a maraschino cherry trim the top.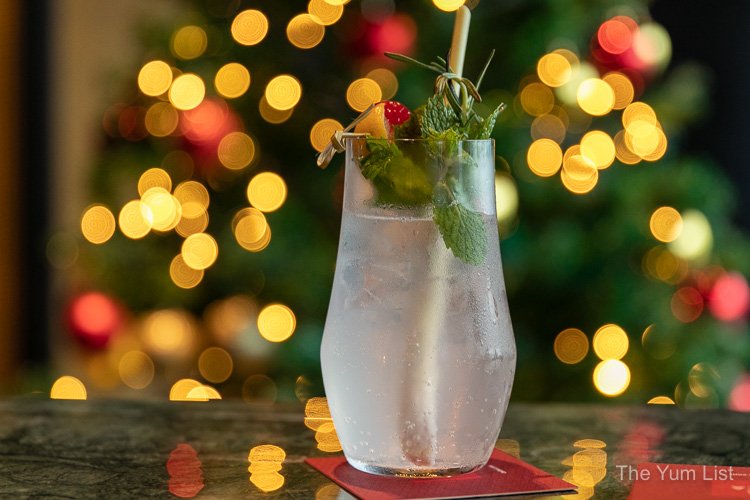 The namesake of the lounge must be ordered right? I thought you'd agree with me. Ce La Vi Martini (RM55) is another pretty beverage of vodka, white wine, passion fruit and orange Curacao adorned with "whatever they have in the kitchen" at the time. Today it's torched thyme and micro purple blooms. This one is sweet and fruity.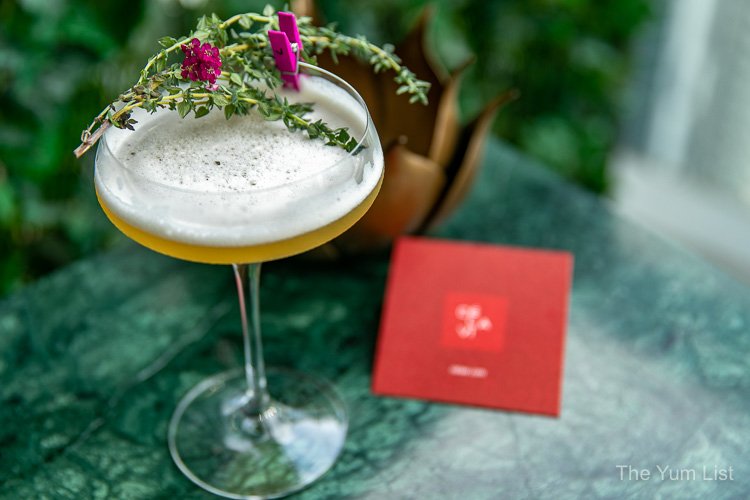 Ce La Vi KL Menu – Snacks
Modern Asian is the name of the game in the design and beverages and is backed up in the food menu too.
I only just learned of the ice plant about a year back and ever since have been a firm convert. As such, I couldn't resist requesting the Green Salad (RM35) which is a lovely verdant mix of ice plant, mixed leaves and fried onion in a Japanese sesame dressing. The dressing is indeed delicious but for those who like to have a little more control over their calories you might do well asking for it on the side.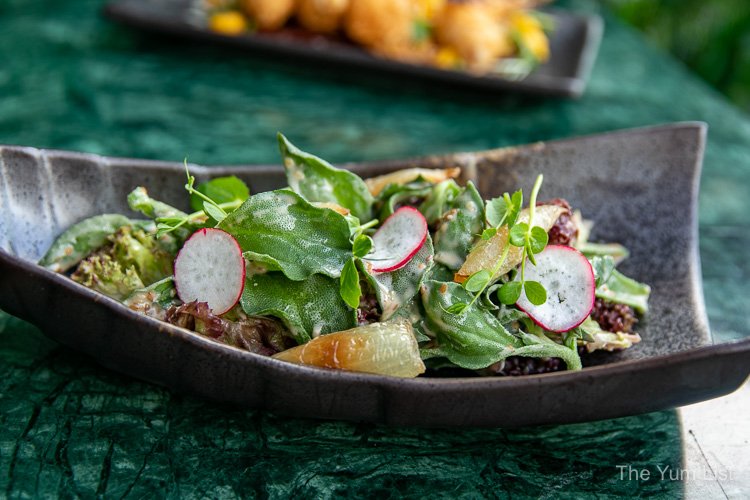 Another healthy bite is provided in the Vietnamese Raw Spring Rolls (RM38). Filled with eel, soft shell crab, avocado and veggies, the rolls are fresh and crisp and do well with the sesame drizzling that seductively drips over it all.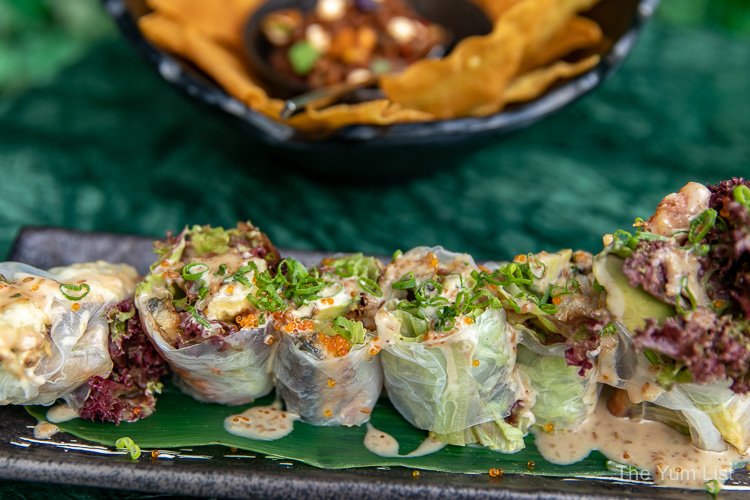 Spicy Nachos (RM38) feature wanton skins deep-fried giving a touch of Asia and topped with a locally inspired beef chilli. As we swallow the spice gently strokes the back of our throats and the dots of sour cream mixed through soothe it.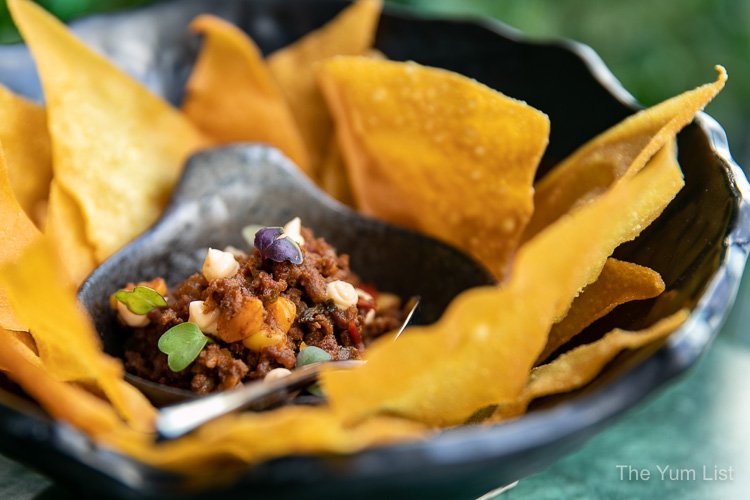 Kataifi Wrapped Prawns with Togarashi (RM53) are stunningly plated. Those attractive wiry noodles cuddle plump moist Malaysian king prawns and the crushed avocado, mango salsa and chilli jam (made with Japanese red chilli) are the bomb! Lovers of seafood and spice must include this in their order.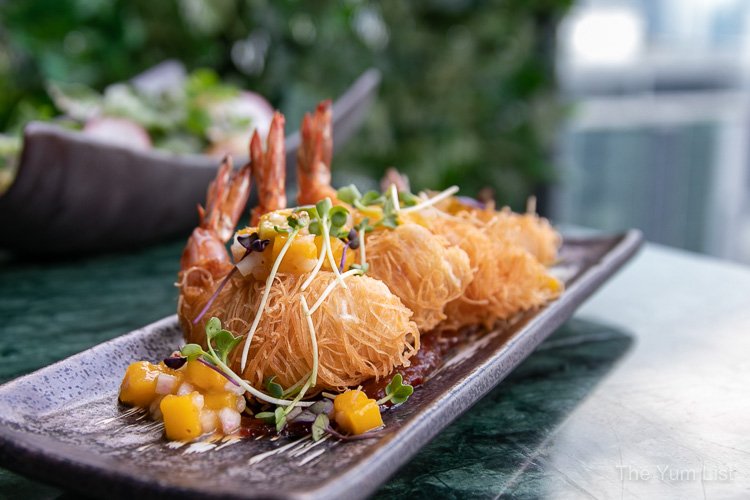 Not on the lounge menu but a side order from the restaurant, the Nigiri Sushi Platter (RM138) is splendid in its freshness. Each rice tube and fish topping is crowned with its own seasoning removing the need for soy sauce on the side. Salmon, scallop with gold leaf, tuna belly, tuna belly with uni, red snapper with yuzu kosho, garouper with yuzu kosho, Asian sea bass and ikura (salmon roe) make a vibrant plate.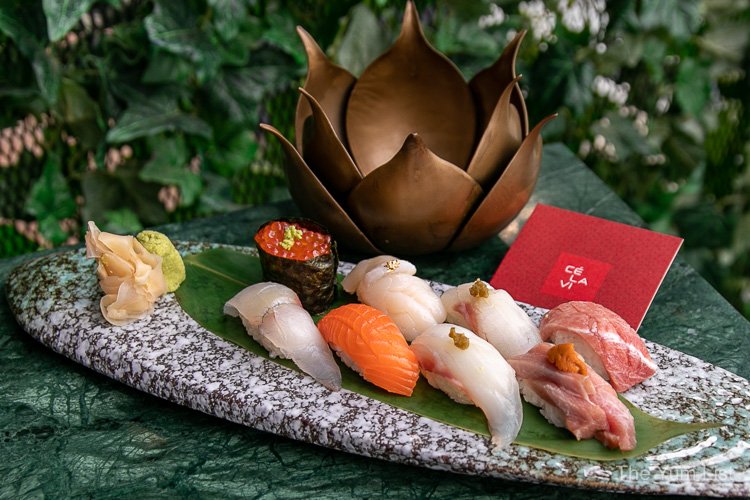 Lastly, Koah-Pau (RM45) has become a favourite in the short time since opening. Soft white buns are stuffed with roasted duck in Beijing style hoisin sauce. The half bread envelope makes exemplary finger food, easily picked up with one hand but substantial enough to satisfy.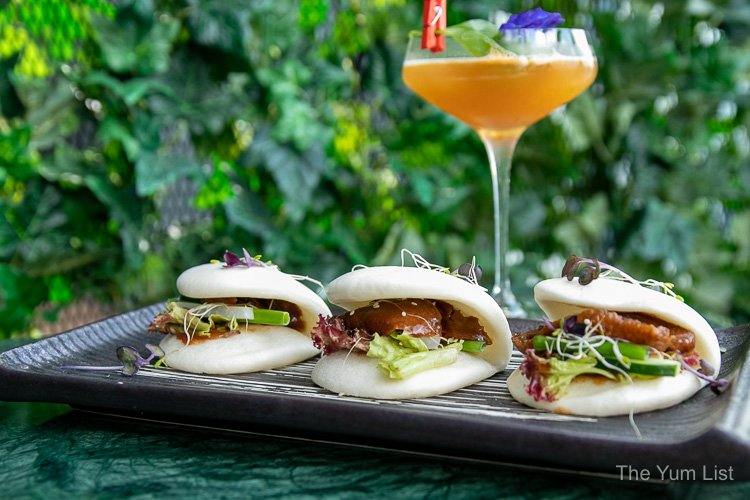 Dessert
Another irresistible order from the kitchen is the Yuzu Cheesecake (RM38). It panders to all of our penchants with velvety cream cheese wrapped in a fine coat of Japanese citrus jelly. A base of seasonal Asian fruit compote and a piece of crisp lemon tuile provide a wonderful balance of tang and crunch to the sweet creaminess of the cake.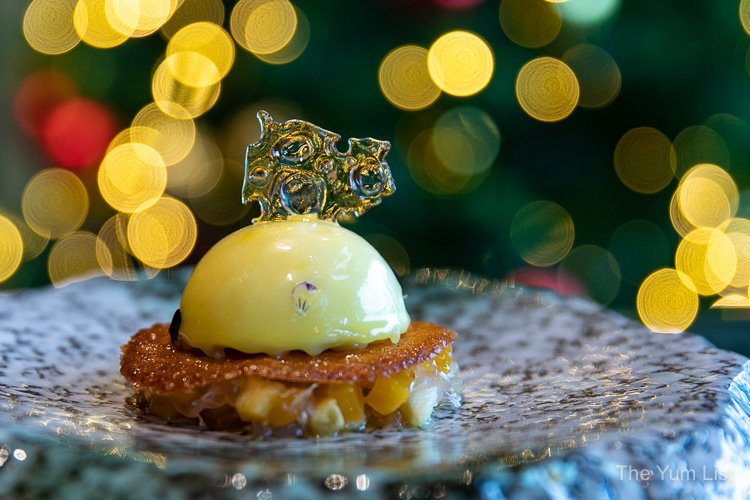 Reasons to visit Ce La Vi Kuala Lumpur: a new perspective on the city with 360 degree sky-high views; must try the green salad (dressing on the side if you are a fuss like me); kataifi wrapped prawns; and the Passionista cocktail.
Ce La Vi KL
Ilham Tower
No 8, Jln Binjai
Kuala Lumpur, 50450
Malaysia
+6 03 2733 3163
kl.celavi.com
Ce La Vi KL Opening Hours:
Daily 12 pm – 1 am
*Note: A strict dress code of smart casual applies in the entire venue. Slippers, flip-flops, sandals, crocs, sports attire, sleeveless attire (men) and Bermuda shorts are not permitted.