Monica Tindall
Taking Sunday vibes to a whole new level, 41 to be precise, Pacific Standard Bar (located on the 41st floor of Alila Bangsar) promises to contribute some groove to your weekend with Sunday Sessions. Every Sunday from 11 am onwards, upbeat lounge tunes match the cheery sun-streamed setting and bubbly prosecco-based drinks keep the conversations flowing.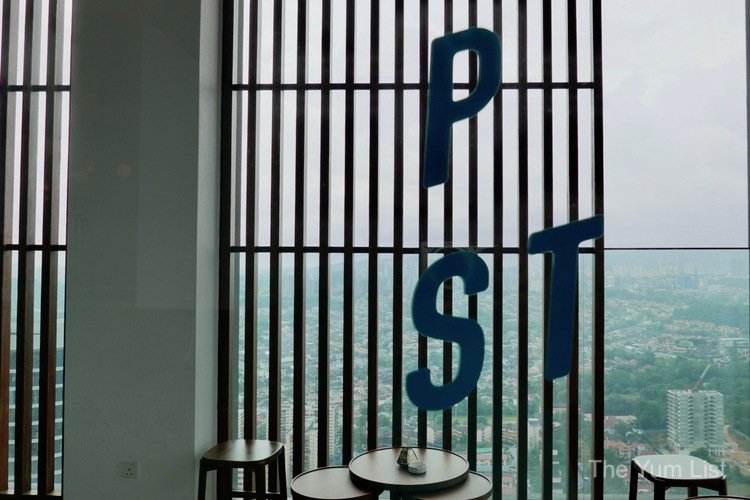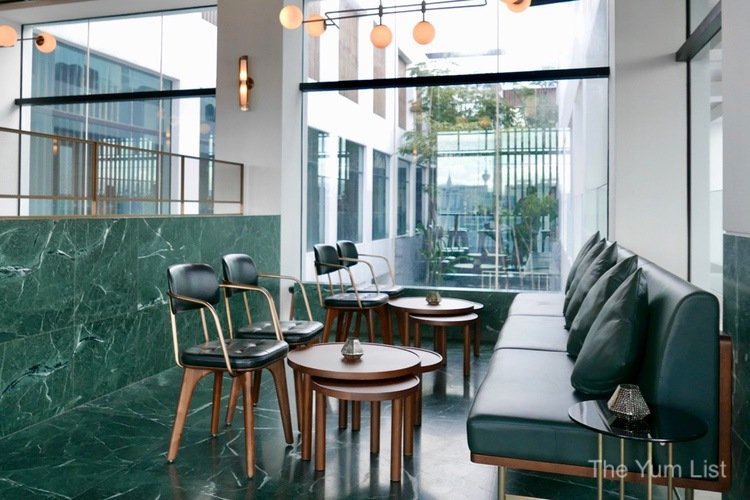 Sunday Sessions – Drinks
We ease into the afternoon with a Gin & Tonic and Mimosa. Making ordering easy all spritzers and cocktails are priced at RM35.
Your choice of gin – Botanist, Mare Gin, William Chase or Botanivore – is poured over ice in a highball glass, topped up with East Imperial Tonic and garnished with lime and rosemary. Mimosa is a simple mix of prosecco and orange juice in a Champagne flute, adding colour to match the mood.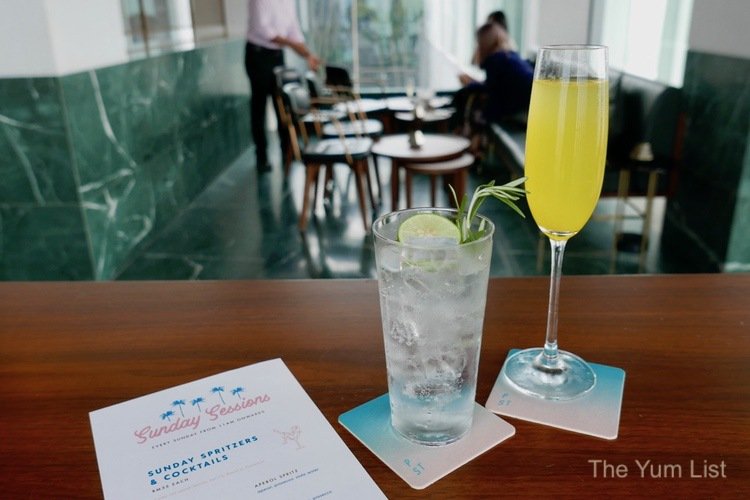 Flavours of the tropics come out in our next picks of a Coco Spritz and Soursop Fizz. Both are based on Italian fizz. The former with the addition of coconut rum and gula Melaka cordial; the latter with house-made soursop juice and honey. The duo is on the sweeter side so I balance my glucose with an Americano.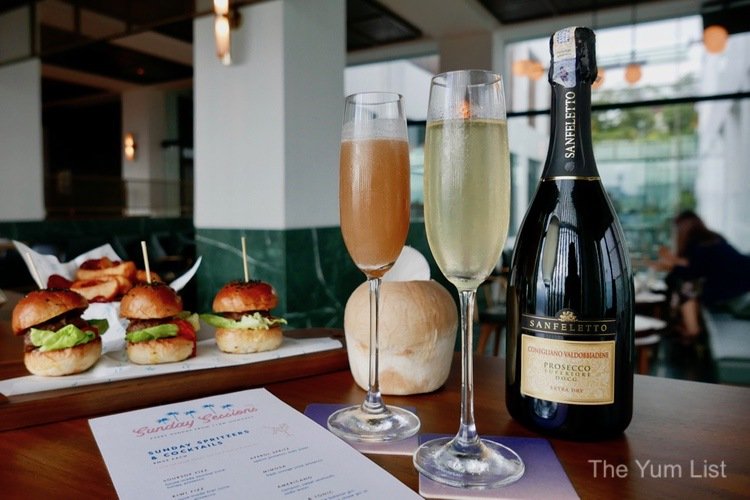 The classic Americano (not the coffee but the cocktail) dates back to 1860 and was said to be first served in Gaspare Campari's bar in Milan. It wasn't until prohibition, however, that that legend goes that Italians noticed a stream of Americans enjoying the beverage, hence dubbing it the Americano. Made of Campari, sweet vermouth and soda water, it's a low alcohol drink with a bitter and refreshing finish.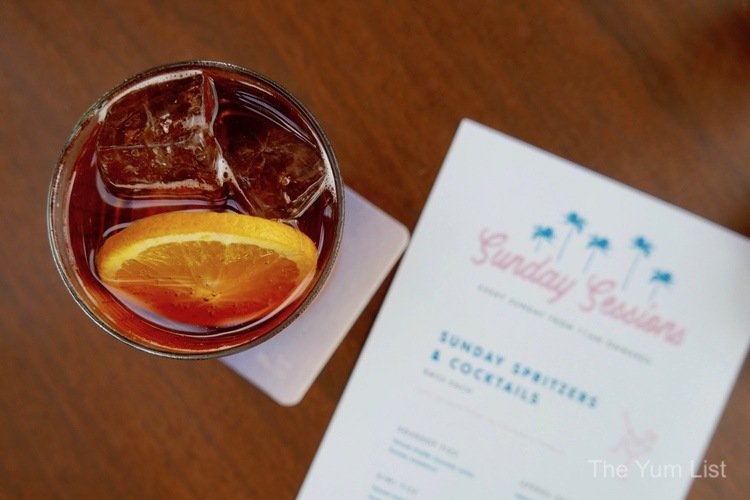 We end our drinking session here but I must tell you of one more item on the menu. I mention it in honour of my friend and fellow writer Louise who would definitely take up the challenge: Build-Your-Own Bloody Mary (RM38). Begin with Pacific Standard Bar's house-made bloody Mary mix and then customize the rest to your preference. Choose your spirit – vodka, bourbon, tequila or mescal – add some kick (Tabasco, Tabasco green pepper, Worcestershire, salt, pepper or Himalayan salt), and finally, dress it up. Celery, olives, pickles, cherry tomatoes, lemon or add them all!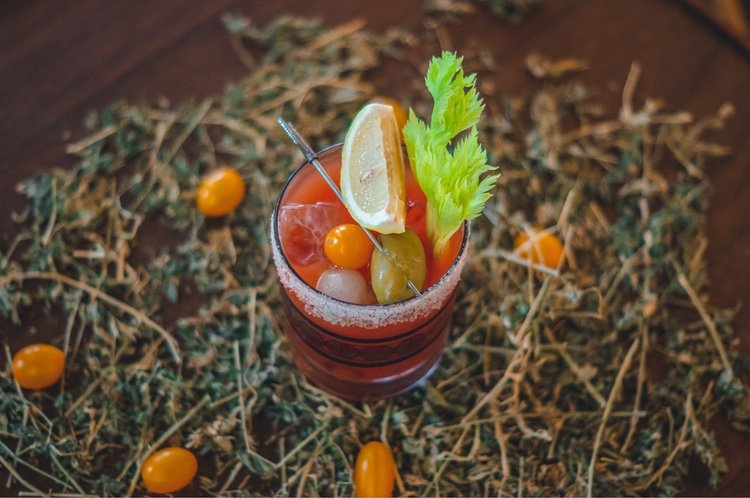 Sunday Sessions – Snacks
The snack menu is cheekily introduced with, "Keep your friends close and yours snacks closer." It's a compact list and easy to sort through when your focus is socializing a carefree afternoon away.
Sliders (RM32 for 3 pieces) are mini buns hugging juicy house-made beef patties lushed up with caramelized onions, mayo and a sweet chilli sauce. A splash of Spanish is found in the Patatas Bravas (RM20) with roasted potatoes and chorizo, which resemble fat wedges – easily shared. Lastly, the Cheese Platter (RM33 medium) provides traditional pickings for our flutes of bubbly. A seasonal selection of cheese is accompanied by grapes, dried apricots, nuts and crackers. It's all of high quality and substantial enough to provide some sopping material for our liquid session to continue.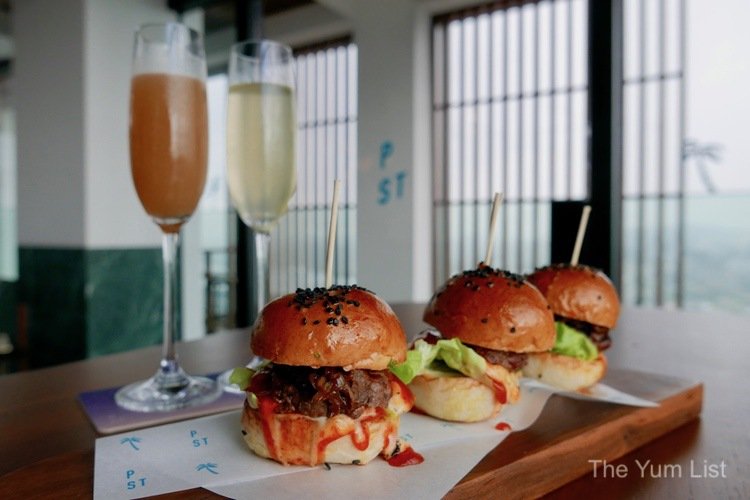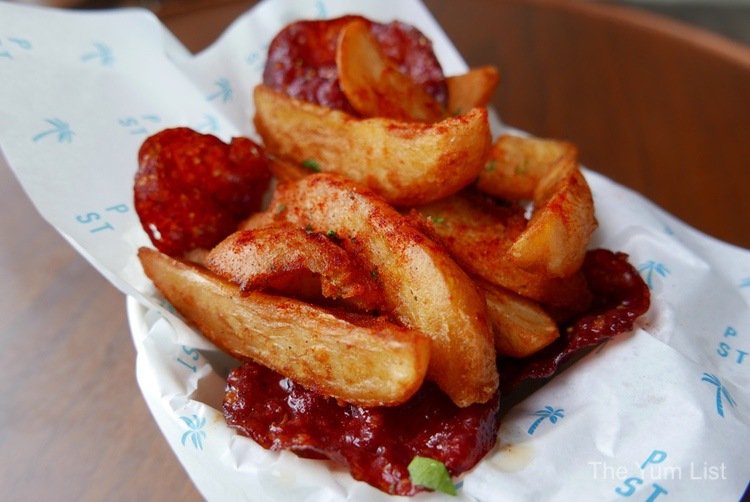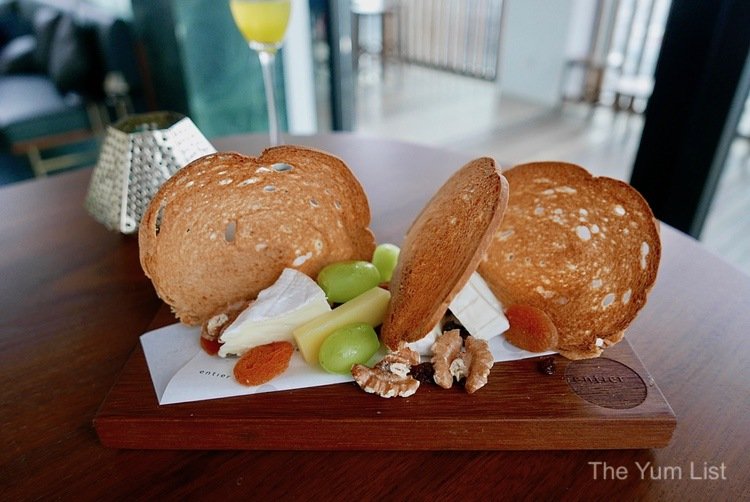 Reasons to chill out in Pacific Standard Bar's Sunday Sessions: great vibes, stunning views, simple food and drinks menus simplifying orders and making afternoons a breeze.
Pacific Standard Bar Sunday Sessions
Level 41 Alila Bangsar
No. 58 Jalan Ang Seng
50470 Kuala Lumpur
Malaysia
+60 3 2268 3820
Website
* There's no smoking inside so the setting is even more pleasant than many bars in KL.
** Prices inclusive of GST and service charge.
Pacific Standard Bar Opening Hours:
Monday & Tuesday, 12:00 – 22:30
Wednesday, Thursday & Sunday: 12:00 – 1:00
Friday & Saturday: 12:00 – late