Words: Monica Tindall
Photos: Rich Callahan
I'm going to start with a pretty bold statement: I think Gobo Chit Chat's seafood buffet is the best in Kuala Lumpur! I know that's a mighty big call considering the Malaysian love of sea creatures but if you've seen the ocean wonderland of Traders Hotel Kuala Lumpur you'll clearly understand why.
Gobo Chit Chat Seafood Buffet
What other hotel buffet do you know of that not only has a live shucking station for oysters, an incredible display of shellfish, molluscs and crustaceans but ALSO tanks of live seafood? Gobo Chit Chat Seafood Buffet has it all. What's more is that whatever you choose is cooked a la minute with the seasoning of your choosing.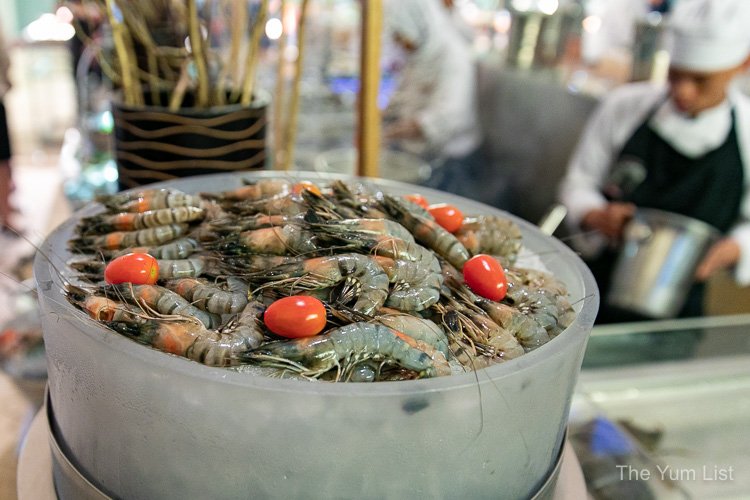 Guests take a metal bucket and fill it up with fresh yabbies, crabs, a variety of mussels and clams, prawns and lobsters. Next, choose a sauce (we love the Thai coriander) and the chefs will prepare it to order. Minutes later it's delivered in dramatic fashion to the table. As if straight off the boat, the bucket is emptied on a metal platter just as you imagine the day's catch might arrive at the morning market.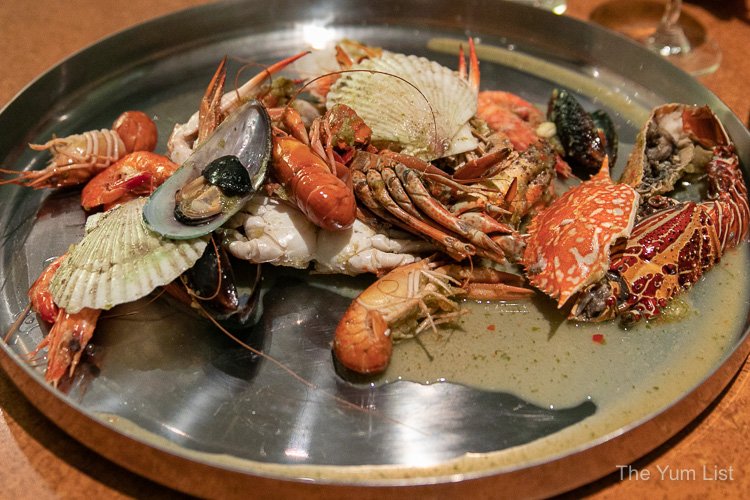 With a bottle of white wine, (we opt for a rather tasty drop – Wither Hills, Sauvignon Blanc from Marlborough, New Zealand RM70 per glass), we could easily explore the buffet no further, relishing in the happiness of quality and simplicity. We wouldn't be doing our jobs, however, if we didn't test the limits of our stomachs. And if there is any time of the year better to do so, it certainly is the festive one.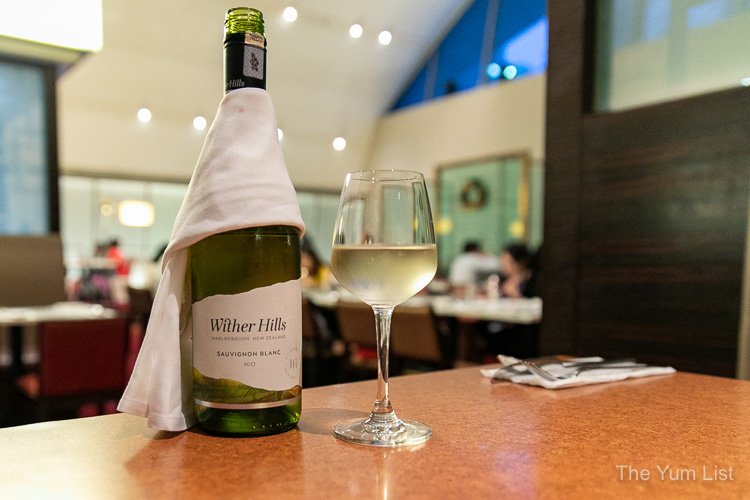 Christmas Buffet KL 2018
A magnificent line-up of roasts ensures cravings for comfort are indulged. Lamb, beef Wellington, turkey and seabass make an impressive display. Each is prepared expertly and presented with a beautiful array of vibrant vegetables. While the boys at our table will attest to the succulence of the proteins, I am as equally satisfied with the mini zucchini and baby carrots, roast pumpkin and potatoes and Brussels sprouts that support them. All the trimmings such as Yorkshire pudding, cranberry sauce, gravy and stuffing fill the last corners of our plates.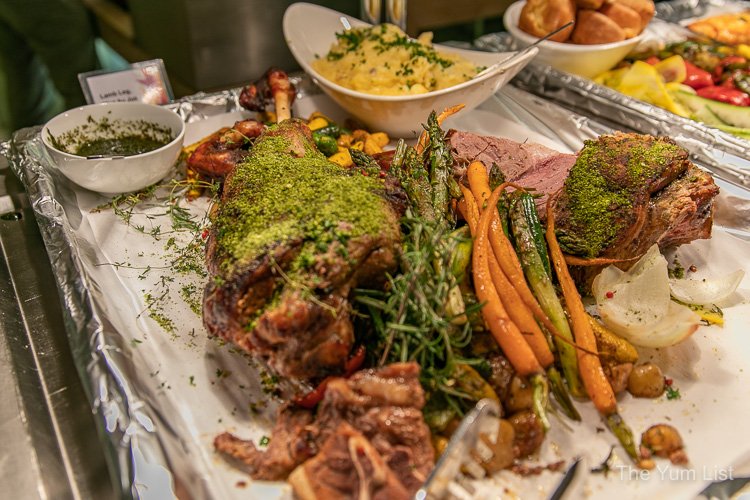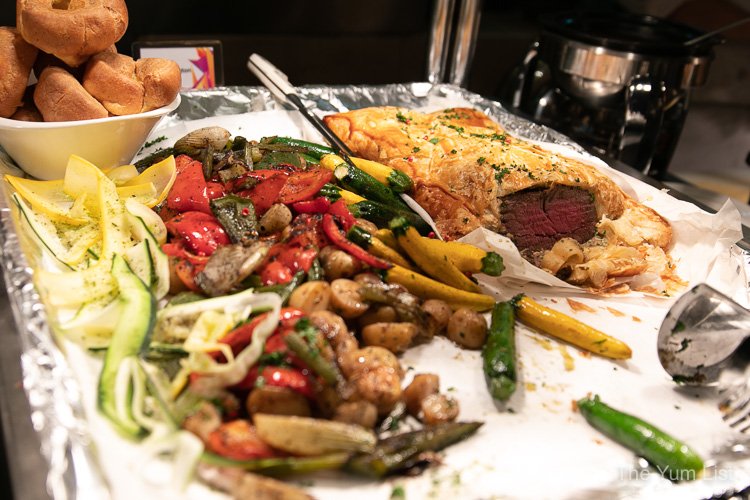 Gobo Chit Chat Buffet
Following the seafood, the roasts are the most popular pickings with offerings renewed at least three times during our session. There is a large selection too, however, of local recipes with Chinese, Malay and Indian all represented. A small counter of Japanese cuisine with sliced-in-the-moment sashimi and freshly rolled sushi also get multiple visits. And, for those wanting even more, quite a decent selection of cheese, salads and bread have their own station as well.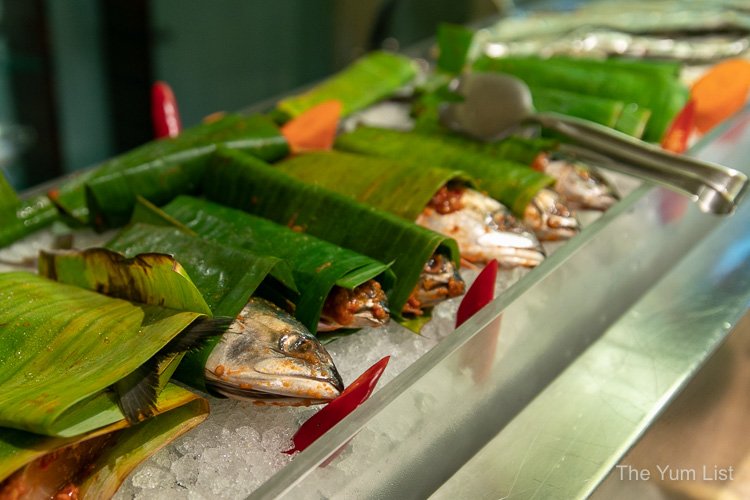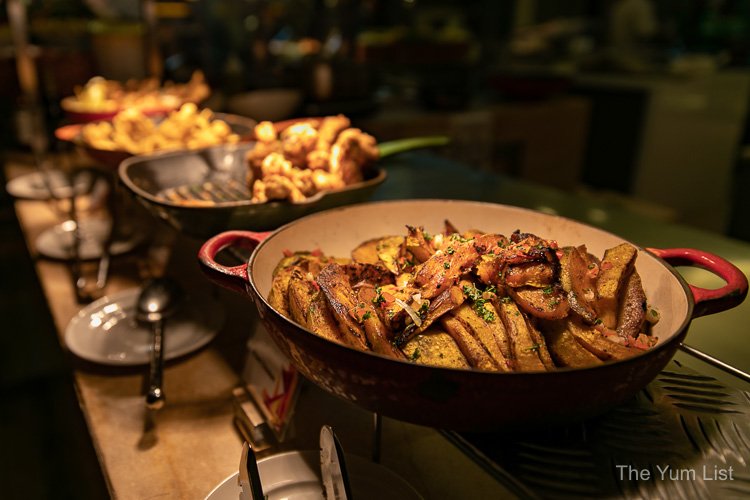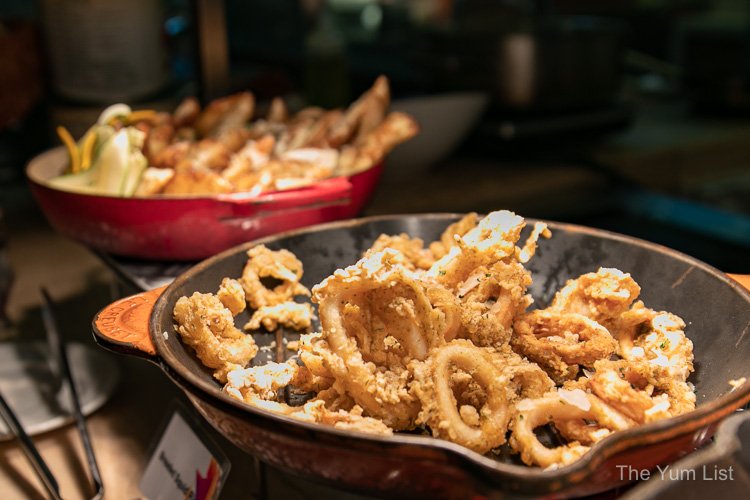 Christmas Desserts
No Christmas buffet would be complete without a fantastic parade of sweet treats and the chefs have ensured the Gobo Chit Chat seafood buffet is complete with a fully saccharine ending. Jars of Christmas cookies and cupcakes topped with Christmas trees and Santas line the shelves. Panettone, fruit cake and mince tarts are even more traditional highlights and, of course, a taste of the tropics is given with local kueh and desserts.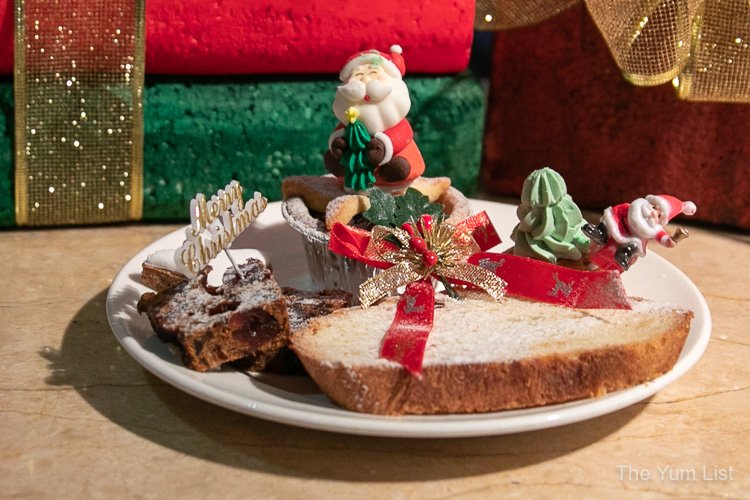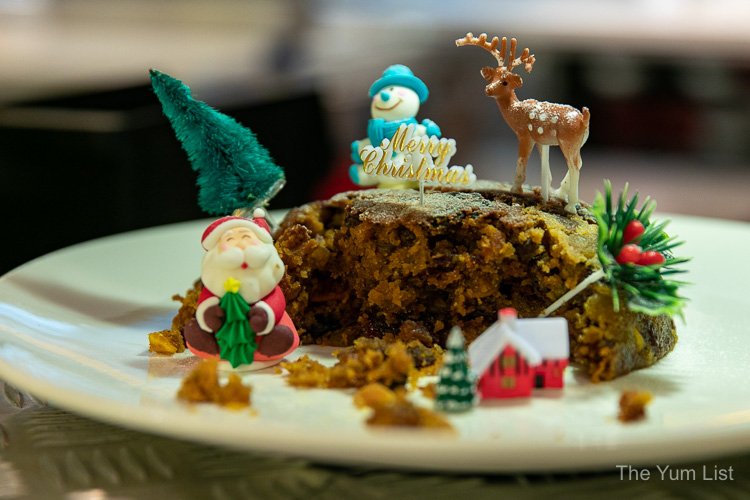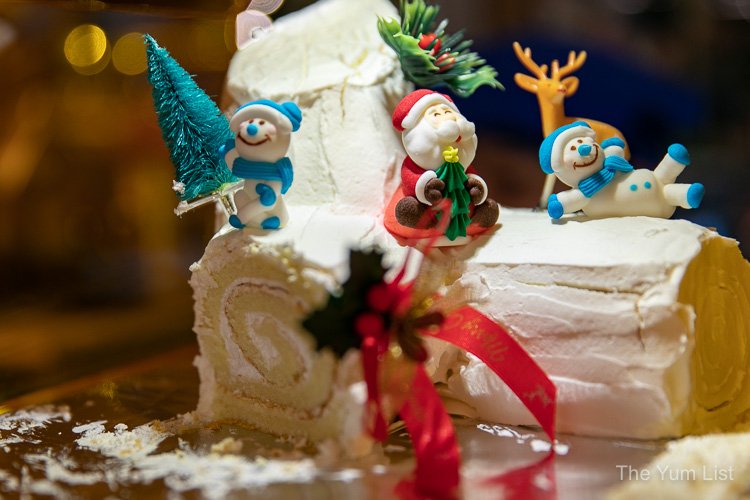 Gobo Chit Chat Review
As I opened, I think the Gobo Chit Chat Seafood Buffet is indeed the best in the city. In terms of freshness and variety, I have come across no other that comes close to competing. (I'm always happy to be proved wrong though, so please leave a comment if you know of another.)
Gobo Chit Chat Price
The festive edition of the Gobo Chit Chat Seafood Buffet is available from 1 – 31 December 2018 every Friday and Saturday evening from 6.30 pm until 10.30 pm and is priced at RM149 Nett per person. See below for further details of their Christmas Eve and Day menus.
Reasons to visit Gobo Chit Chat Seafood Buffet: possibly the best seafood buffet in Kuala Lumpur; tanks of live seafood; seafood cooked a la minute; great selection of festive dishes for Christmas too.
Gobo Chit Chat Seafood Buffet
Gobo Chit-Chat
5th Floor Traders Hotel
Kuala Lumpur 50088
Malaysia
+6 03 2332 9888
www.shangri-la.com/kualalumpur/traders
Gobo Chit Chat Seafood Buffet opening times:
Friday & Saturday – 6:30 pm to 11:00 pm
Gobo Chit Chat Seafood Buffet
Festive Edition
1 – 31 December
Every Friday & Saturday
6.30pm – 10.30pm
RM 149 nett per person
Christmas Eve Seafood Buffet Dinner
Monday, 24 December
6.30pm – 11.00pm
RM 168 nett per person
RM 218 nett per person inclusive of free flow wine & bubbly
Early Bird: RM 378 nett for two persons inclusive of free flow wine & bubbly
Christmas Day Brunch
Tuesday, 25 December
12.00pm – 3.30pm
RM 138 nett per person
RM 169 nett per person inclusive of free flow wine & bubbly
With roaming clowns and activities for the little ones.
*Carollers will perform on Christmas Eve and Christmas Day.