Monica Tindall
Angsana Lăng Cô Resort Location
In my opinion, there is nothing that speaks holiday more than waking up to the sound of the sea and the site of waves rolling into the shore. And, there is no place more affordable than Asia to delight in this pleasure in five-star luxury. Vietnam, in particular, is on the verge of a development boom with previously untouched beaches now being taken over with a variety of leisure properties. The Banyan Tree group were smart to get in early and have an entire bay to themselves: upon which they have built an integrated resort, Laguna Lăng Cô, in which I spent five days at their Angsana Resort.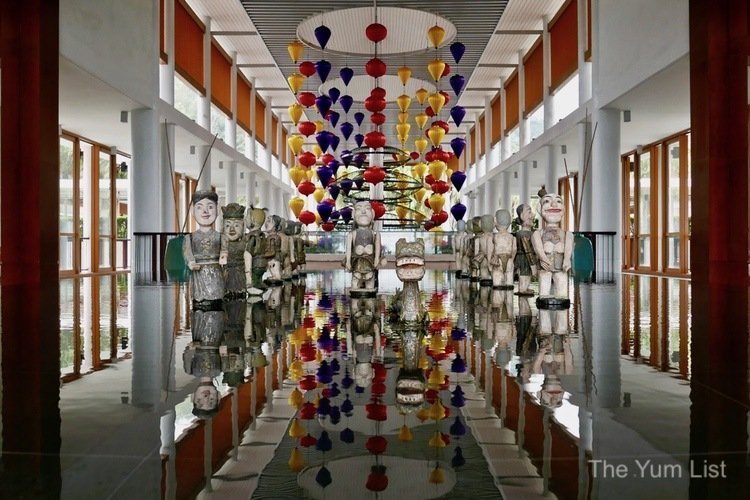 Angsana Lăng Cô Resort Location
Comprised of three hotels and a golf course, Laguna Lăng Cô has the Truong Son mountain range on one side and the waters of the East Sea on the other. And, that is not to mention three UNESCO World Heritage sites all less than a two-hour drive away.
The ancient town of Hoi An is 90 minutes to the south and the former capital and Imperial Citadel of Hue is 90 minutes in the other direction. The historical ruins of My Son are also within easy reach. The bay on which Angsana Lăng Cô resides, however, is a picturesque spot with its own collection of leisure activities and so many guests choose to stay on site for their entire vacation.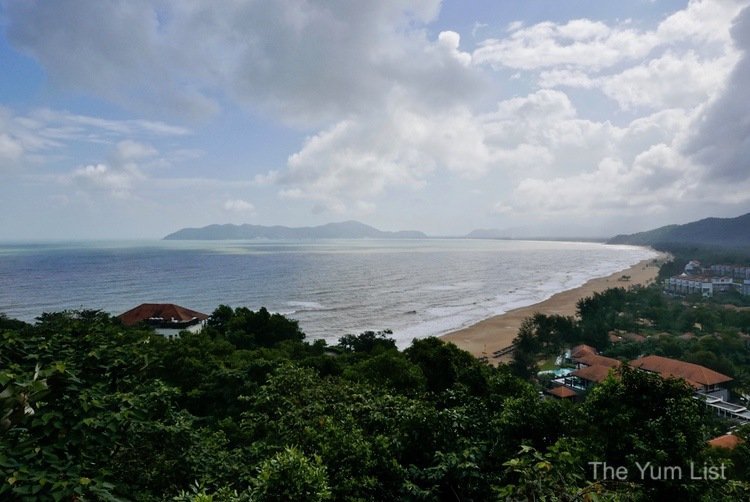 Angsana Lăng Cô Resort Rooms
A variety of rooms suit various needs and family sizes but my top pick is the Courtyard One Bedroom Suite. Located on the ground floor of the building it boasts a separate living and dining room, kitchenette, bedroom and bathroom but most impressively its own garden courtyard with private dipping pool. What's more is that you can walk directly from the garden to the beach and facilities: everything is just a step from your door.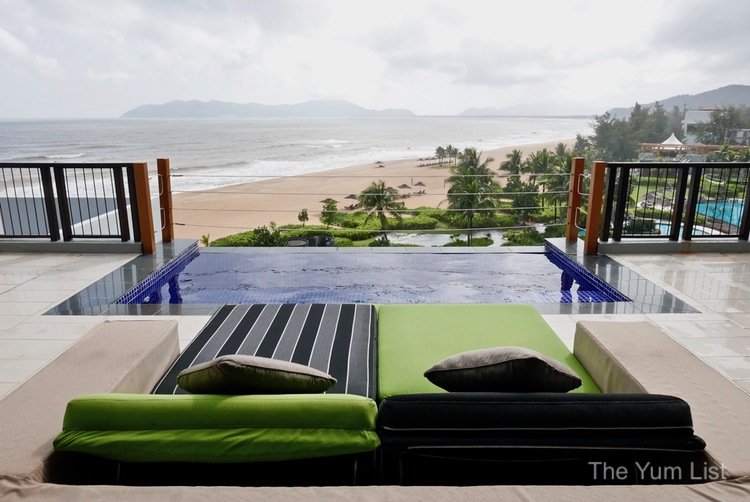 The space is more than comfortable covering between 90 and 102 square meters and that's not including the outdoors area. Amenities are contemporary with huge flat screen TVs, iPod docking stations and compact cooking facilities. While the style features modern clean lines they are furnished with a distinctive Vietnamese splash of colour.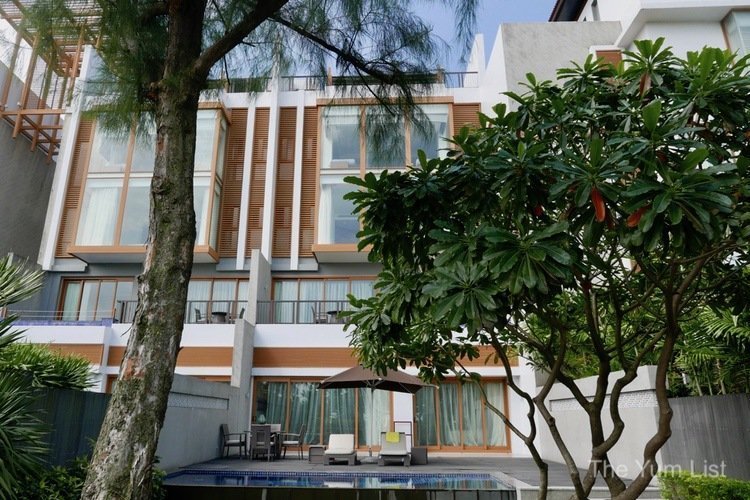 Beauty aside, the things that really matter – the bed and shower – are superb. Instant hot water comes high pressured with a choice of rain shower or handheld nozzles. There's a bathtub big enough for two and bath products are organic, have a soft scent and are attractively presented in orange and white patterned cosmetic bags. Cotton robes and both indoor and outdoor slippers make life even more comfortable.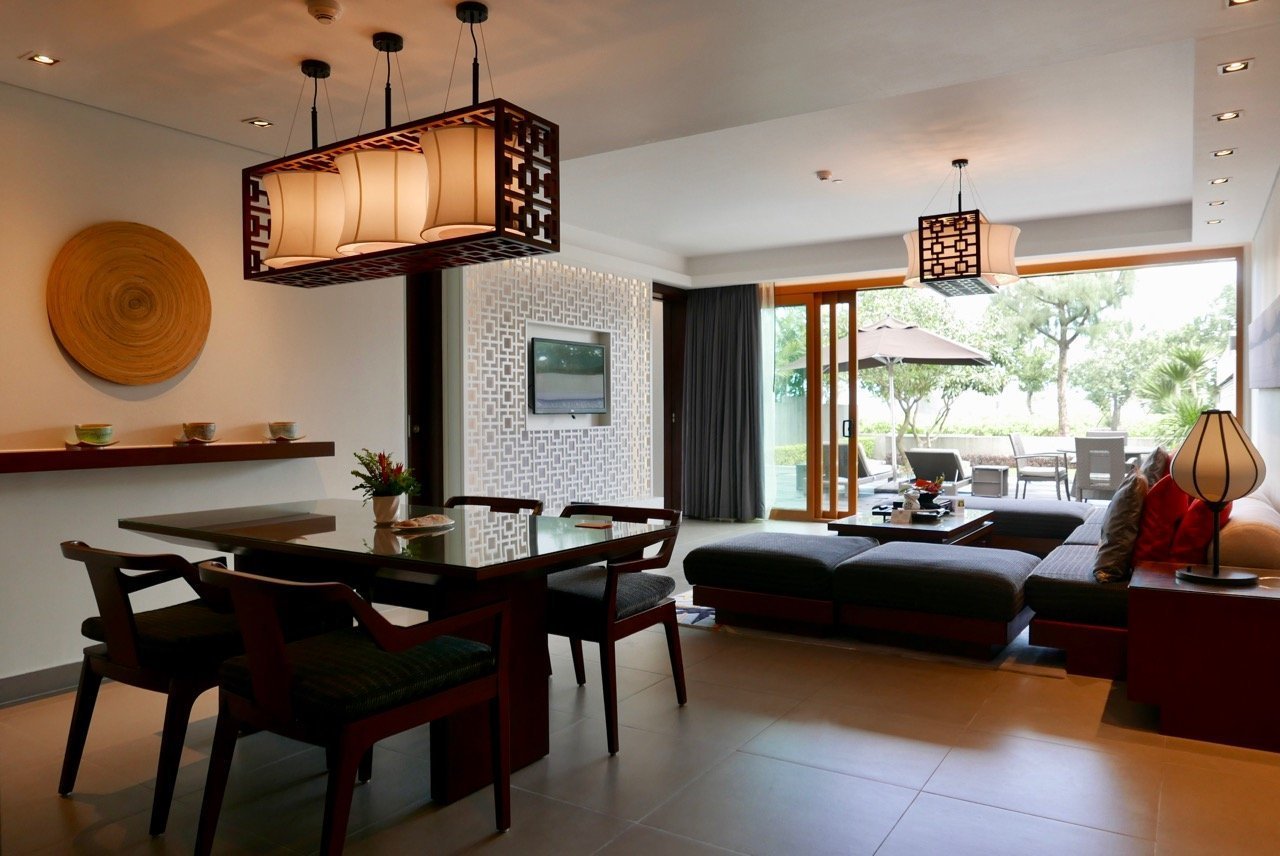 And, the bed! The bed has a firm supportive base but is topped with a good 10cm of foamy soft top that feels as if you're sleeping on a big pile of cotton wool. The pillows too are supple yet firm enough to hold their shape once your head has made a dent. I am not a good sleeper but this bed (and I guess the fresh ocean air) sends me off to sweet bliss. If I had a budget to buy a new bed for my home, I would definitely be buying the same brand that is used at Angsana Lăng Cô.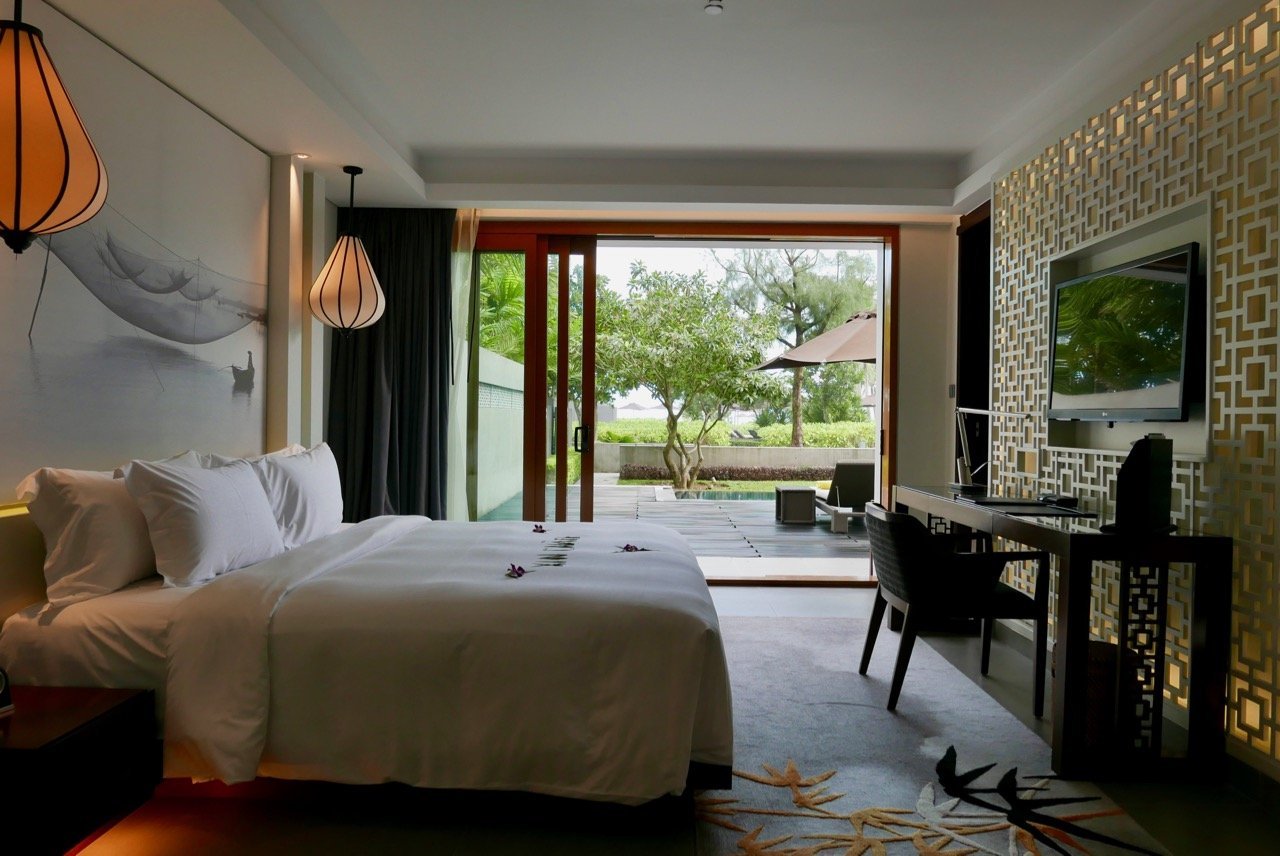 Angsana Lăng Cô Resort Facilities & Activities
Possibly the most unique pool I've come across, the pool at Angsana Lăng Cô winds a whopping 300 metres around the resort! Not only does it gift a large space to play but because is meanders in and around the property, guests can jump in from just about anywhere on the grounds and find their own secluded (or more social) spot as they desire.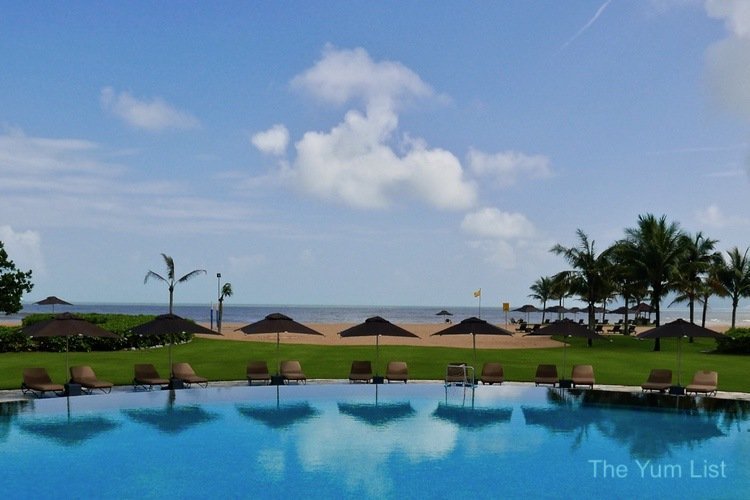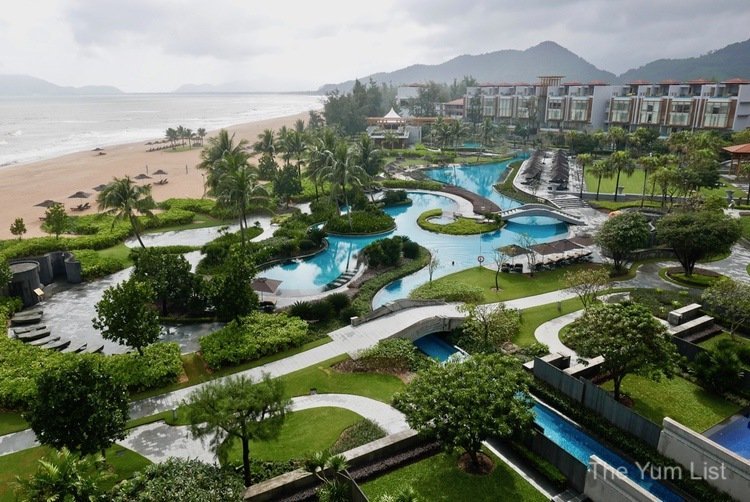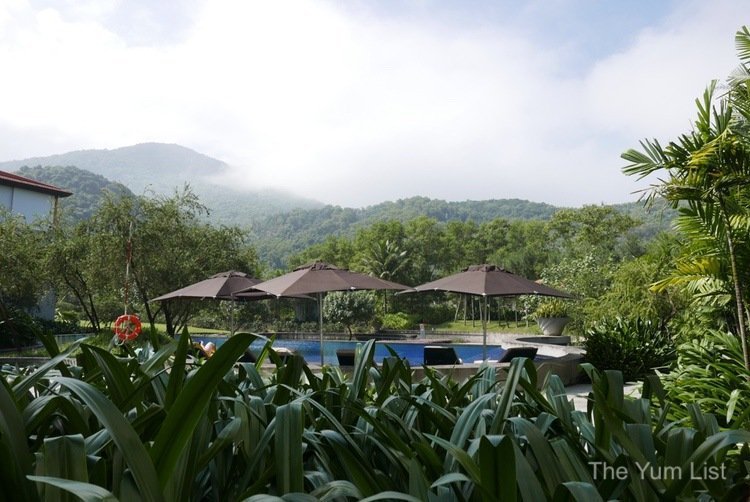 Use of a compact but well-equipped gymnasium keeps me in shape during my stay and luxury spa facilities only further encourage relaxation. Read about a treatment at the Angsana Lăng Cô Spa here.
Upon arrival, guests are given a sheet of activities for the week with both complimentary and chargeable events listed. Yoga, visits to the local market, board games, how to make Vietnamese coffee, hot chocolate and other local specialities, arts and crafts, dances vegetable carving, table tennis and karaoke were just some of the choices during my stay. On top of those, any number of excursions can be arranged including boat rides and ATV safaris for a fee. Also, a daily shuttle to Hoi An departing once in the morning and again later in the afternoon gives options for exploration further afield.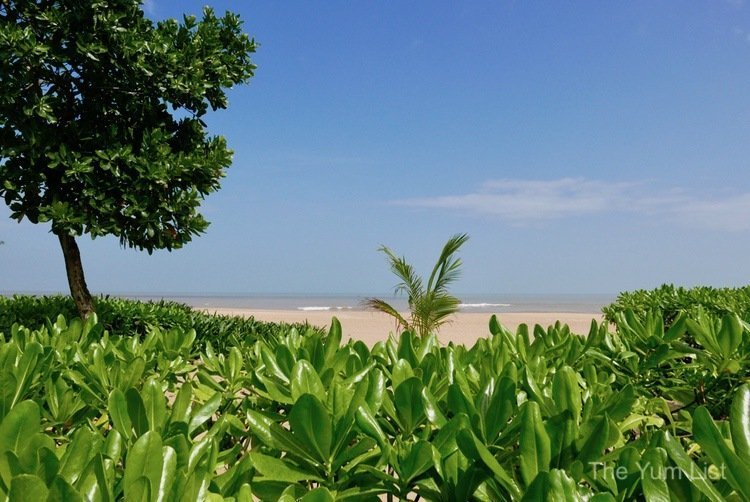 Being part of the larger Laguna Lăng Cô resort community, however, means guests are not restricted to the amenities of a single hotel but also benefit from the facilities of an integrated property. The beachfront covering all three hotels along with the water sports that go with it are highlights. Another big drawcard is the Sir Nick Faldo-designed 18-hole Laguna Lăng Cô championship golf course. I've even heard some groups come for three months at a time to perfect their swing accompanied by professional coaches! Of course, there also comes the benefit of an extended list of restaurants to dine in. More on that next.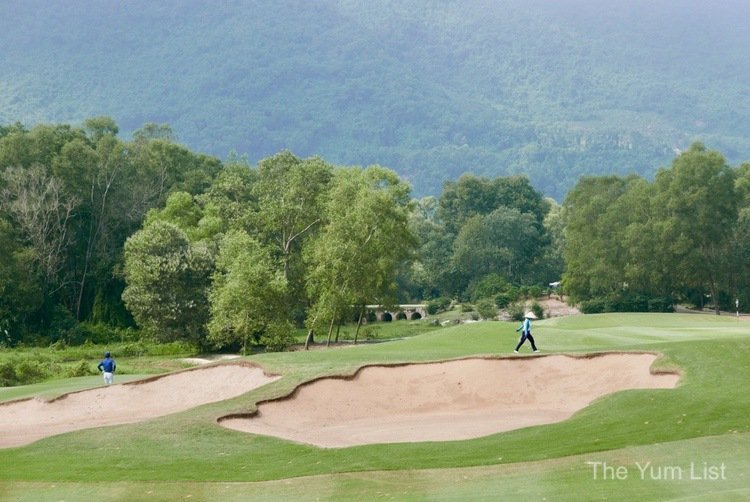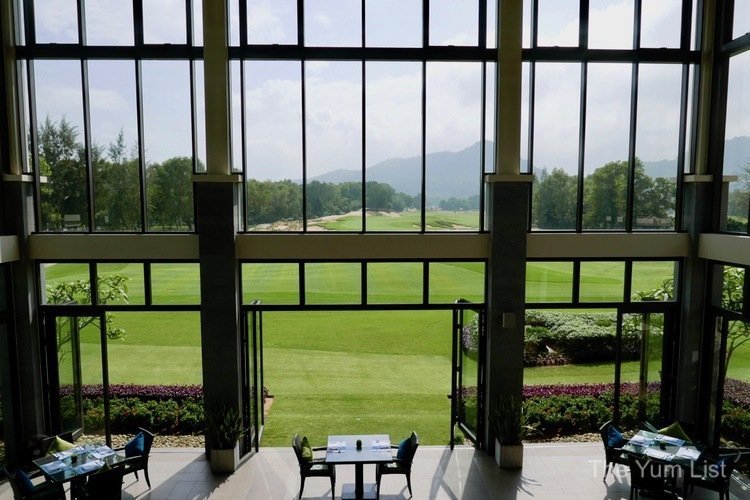 Angsana Lăng Cô Resort Dining
Breakfast is taken at Market Place in Angsana Lăng Cô resort, which runs a large buffet of western and local cuisine. The regular egg station, fresh fruit and cereals are all found here along with daily changing Vietnamese specialities. A nice touch for foodies is the highlighting of a different regional dish each day. The display not only showcases the food but has an information sheet explaining the recipe's origins and how it is traditionally eaten.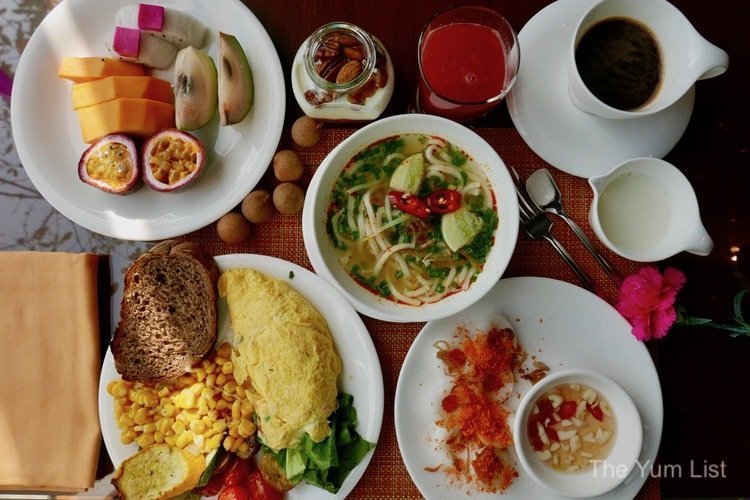 Rice Bowl & Rice Bar, as the names suggest focus on cuisines across Asia with a foundation of rice. Read more about the menu and prices of both them here and here. Moomba was my favourite restaurant on site with a fresh, light mix of local and western dishes served beachside. Find more on that menu here. Lastly, above Moomba is the Upper Deck with sweeping views of the bay, which is closed in the cooler drizzly months over winter but I imagine a cocktail or two here in warmer weather would be rather delightful.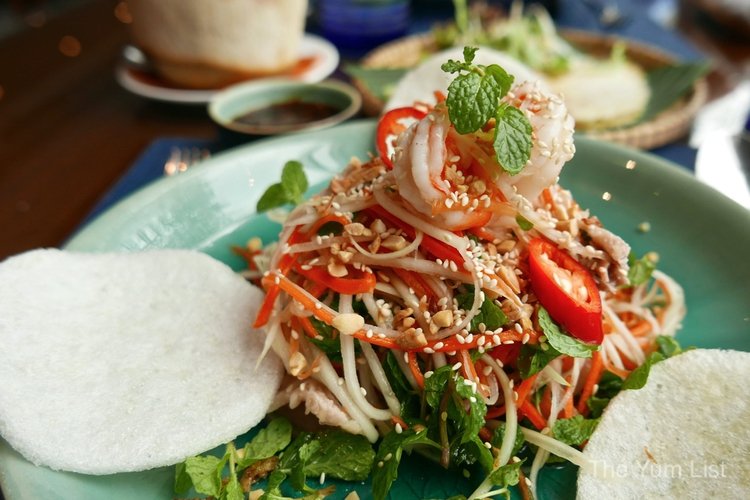 Four restaurants and a bar sound like more than enough choice right? Well, if not, you can always make a booking at one of the Banyan Tree or golf course restaurants. I try breakfast one morning at the Banyan Tree and love the small intimate setting and focus on quality rather than quantity. The staff are congenial and so happy to answer my questions on the local dishes they prepare daily. Another beautiful experience is at Banyan Tree Lăng Cô's Mediterranean restaurant, Azura. The choice of dining outdoors is always welcome and I am rather fond of the simple profile and focus on quality products of the food that characterizes this region. I'm not really a big dessert eater these days but they do have something that I even ate down to the very last crumb: catch that dessert and other recommendations from the menu here.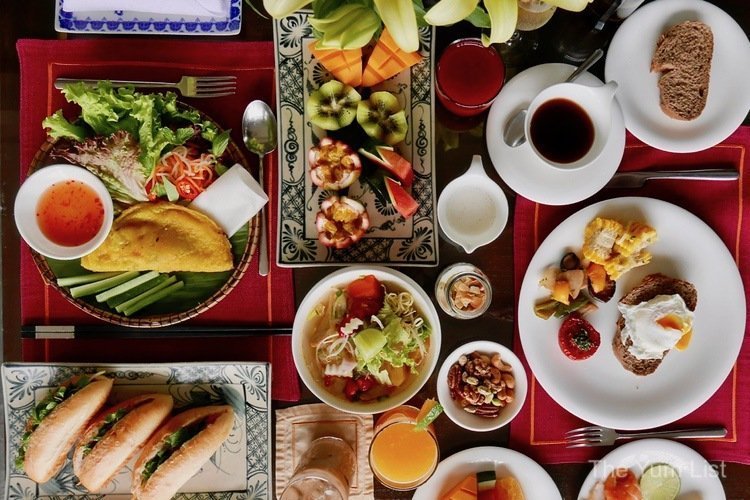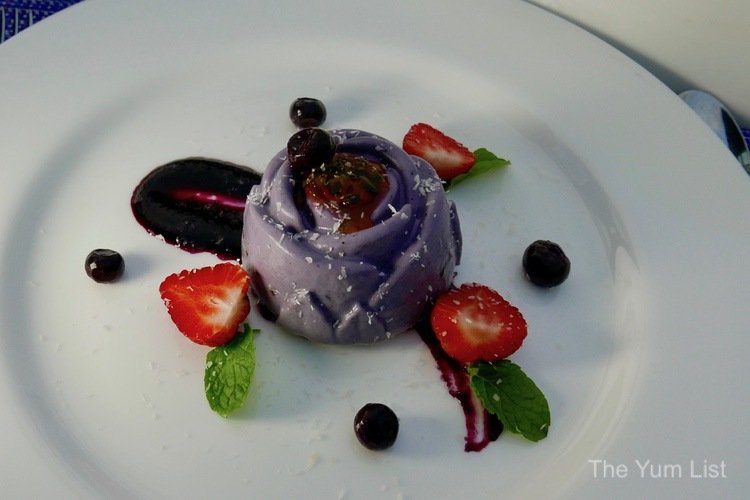 Reasons to visit Angsana Lăng Cô Resort Vietnam: the fantastic part about staying in an integrated resort is that you have the benefit of facilities that essentially that are made for three locations but you pay for one; access to a world-class golf course; lush tropical hills on one side and the sea on the other; with the integrated resort taking up the entire bay, the beach is private and clean; dreamy beds – seriously soooo good; friendly, kind staff who try hard even when language is a barrier; wonderfully peaceful location with three World UNESCO Heritage Sites a mere shuttle bus ride away.
Angsana Lăng Cô Resort Vietnam
Cu Du Village
Loc Vinh Commune
Phu Loc District
Thua Thien Hue Province
Vietnam
+84 234 3695 800
www.angsana.com
Follow this link for more recommendations for travel throughout Vietnam.