Monica Tindall
In a constant mission to look after my skin, I've been exploring a number of different aesthetic laser treatments in Malaysia. From no downtime, no pain and subtle results to significant downtime, some pain and dramatic results, current skincare technology can be a maze to weave through. Starting my search with the former types of treatments, I've finally worked up the courage to try something more intense with the C02 Fractional Laser at PHI Clinic, Damansara.
What Is the C02 Fractional Laser?
The CO2 fractional laser, "micro-ablates tissue leaving small wounds bridged by healthy tissue." (Lutronic) As the body heals, collagen and new tissue are stimulated giving skin a more youthful appearance. It is primarily used for the treatment of fine lines, firming and tightening, reduction of scars (such as those caused by acne) and evening skin tone by reducing pigmentation. It is a more aggressive laser promising the most dramatic results, however, does require at least five days (in some cases up to two weeks) of downtime. Fair Caucasian skin does particularly well with this laser so Dr Mimi from PHI Clinic Damansara thinks this treatment will be an excellent fit for me.
Before CO2 Fractional Laser

At PHI Clinic Damansara, skin is cleansed and a numbing cream applied about 45 minutes before the session begins. As the cream gradually takes effect, the skin has a weird sensation, similar to what I imagine it might feel like to be frozen. I take advantage of my snuggled position under a blanket in front of the Smart TV and catch up on a couple of episodes of Rotten on Netflix as I wait.


CO2 Fractional Laser Procedure
Skin numbed, a test shot is done and with my approval to continue, the laser is passed over my face a cross-section at a time with a pulse lasting around one second with each zap. Each shot is a little stinging burn. I can smell my flesh (or facial hairs?) burning. The areas around my lips are the most sensitive followed by my temples and the more delicate area under the eyes.
While the laser is buzzing, a cool gust of air is blown over the skin providing some relief. I try to imagine myself sailing on mild seas with head turned towards the sun and the sea breeze providing some respite. The cruise doesn't last so long though: eight minutes and it's over.
Immediately following, the nurse applies a soothing gel and glides an ice roller over my face. I then lay another 20 minutes with a moisturizing mask before I'm ready to leave.
My skin feels tight and dry: much like a severe sunburn. It's red and already showing tiny flakes of skin. In parts, it is slightly swollen. It's not a pretty sight but I don't feel compelled to hide away in shame and have no problem taking a Grab back home again.
Post Care CO2 Fractional Laser
Dr Mimi can't stress enough how important it is to moisturize and avoid the sun, over the next couple of days especially. Moisture will be a key factor in assisting the healing process but exposure to the sun would see all benefits of the laser lost and possibly cause damage. I leave with the advice, "Moisturize, moisturize, moisturize!" firmly implanted in my brain.
It is recommended to gently wash my face just with water to begin building up to a gentle cleanser after day three. Cool ice packs and painkillers can be used to ease the discomfort. Avoiding exercise, straining and any pollutants such as dust and chemicals will assist in optimal recovery time. And, sleeping with the head elevated will reduce swelling.
Day of CO2 Fractional Laser
Of course, I've Googled the after pictures a hundred times seeking out the worst-case scenarios so that I'm prepared for everything. What I find is videos and photos of red and sometimes bloody faces followed by a peeling of the entire face. Hubby tells me to stop looking as he thinks it's making me anxious. But, I figure I'm going in fully responsible for my choice and any scenario not as extreme as the horror movie images found online is going to make me feel rather fortunate.
I reach home and my face is very red but not swollen and I'm thinking that maybe Dr Mimi was cautious and didn't really give me too strong a zap. I moisturize again before going to bed and attempt to sleep (unsuccessfully) with my head elevated.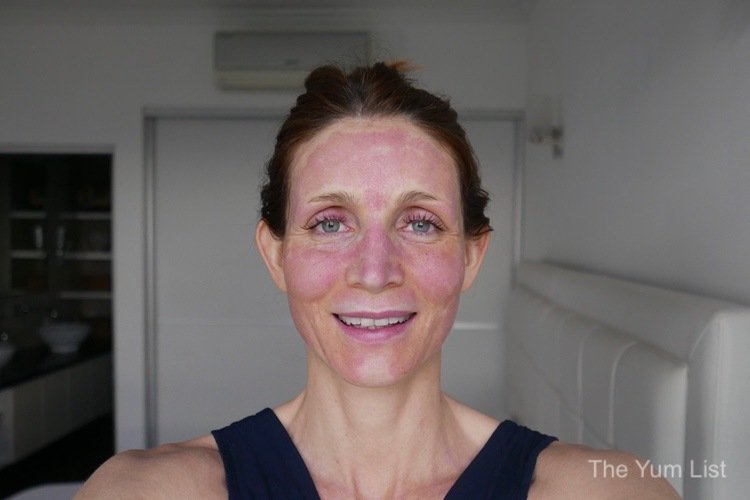 Day 1 Post CO2 Laser
I awake with my face completely swollen, so much so that my vision is slightly obstructed because my cheeks are so inflamed. I panic a little, cursing myself for giving into sleep and not spending the night with my head risen as suggested. I run through all of the other things I could have possibly done wrong such as over-straining and dribbling last night's dinner down my chin. There are lots of red bloody dots on my face and my skin feels tight.
The staff from PHI Clinic has given me glycerine for moisture and collagen for repair but I have run out of those too quickly and so now apply Cetaphil. I Google, looking for recommendations and find Aquaphor is the most prescribed. The company producing Aquaphor, Eucerin, has many products here, but not that one. I continue with Cetaphil. Ice packs assist with the swelling.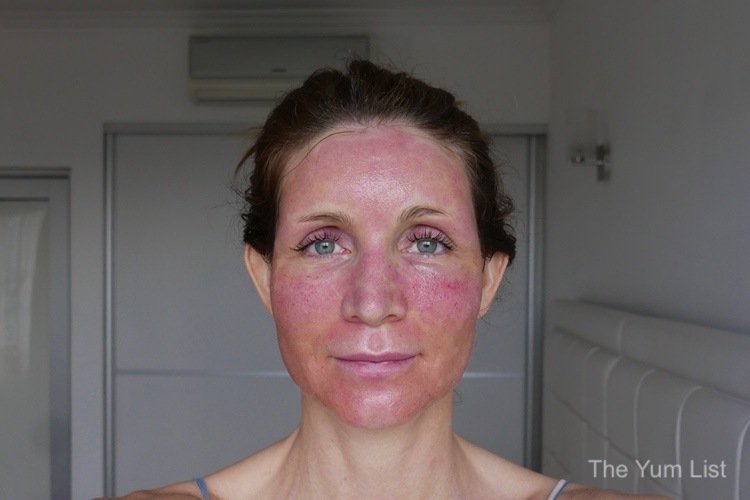 Day 2 Post CO2 Fractional Laser
Again, I didn't sleep as suggested with my head upright and have woken with a giant puffy face. I wash it as soon as I get up, reapply moisturizer and ease the itching and inflammation with ice packs. Day 2 is pretty similar to Day 1. I continue to moisturize, moisturize, moisturize with the occasional sticking my head in the freezer for relief.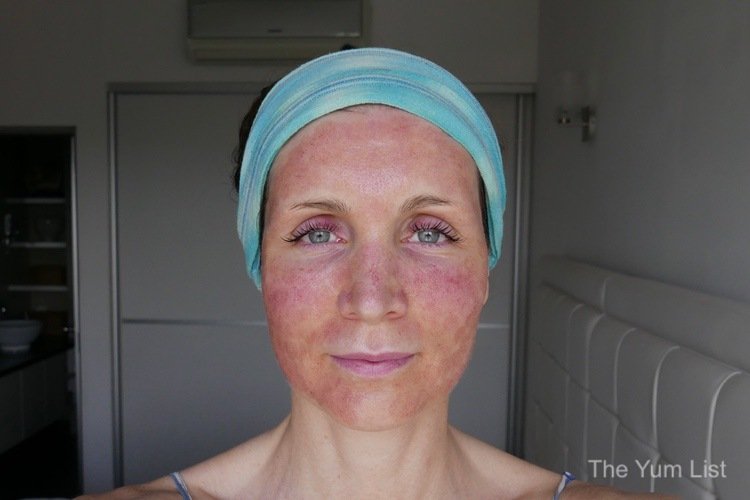 Day 3 Post CO2 Laser
Still swollen today but with ice packs and the day's progression, it reduces. My skin is very course and over the duration of the day begins to flake. I try to restrain from picking at the dry skin but every time the conscious thought leaves my brain I find my fingers crawling up and scraping away at the surface. I go put a sock on each hand to prevent myself from scratching. They're off again soon enough though and despite all the warnings, I pick!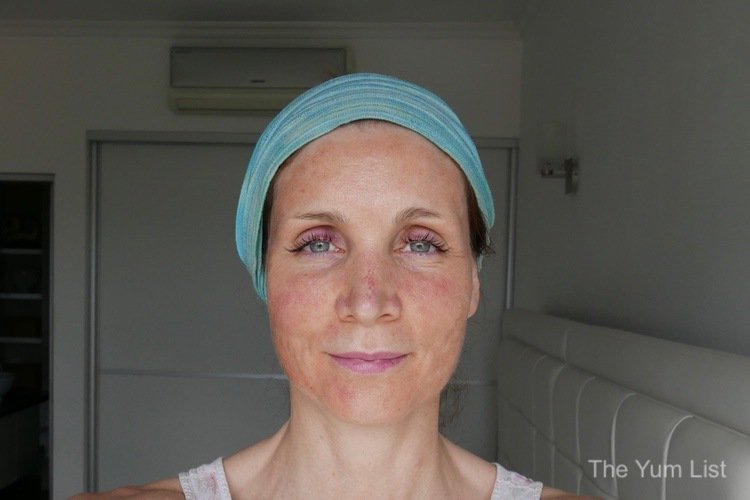 Day 4 Post CO2 Laser
This morning I awake less swollen than yesterday but still puffy, especially around the eyes and cheeks. A lot of the dry skin comes off with a gentle cleanse in the shower. Today is my follow-up appointment with Dr Mimi at PHI Clinic. I hope she doesn't notice how much I picking I've done.
Before departing for PHI Clinic, I wash and moisturize my face again and for the first time apply sunscreen. Although the brand I have is supposed to be for very sensitive skin, it stings quite a bit going on. I will have to ask Dr Mimi about this later. I grab a wide-brimmed hat and a pair of large sunnies for extra protection. Checking myself again before I leave, the tinted sunscreen I have reduces the redness and it really looks like I've just come back from a beach vacay. Not too bad, considering it's only Day 4.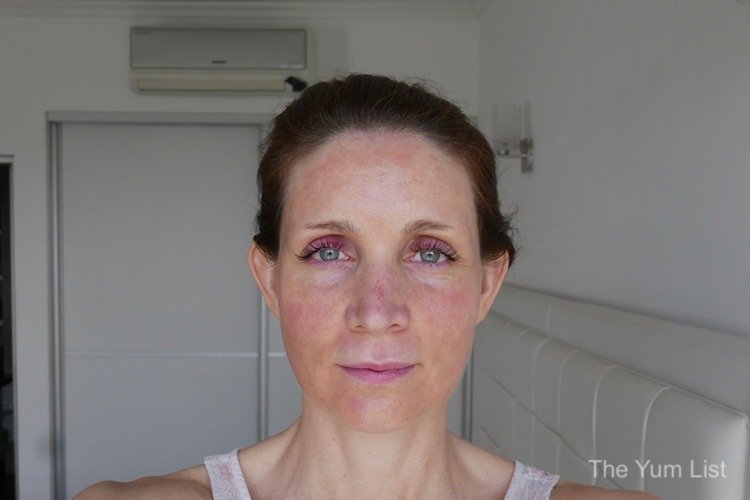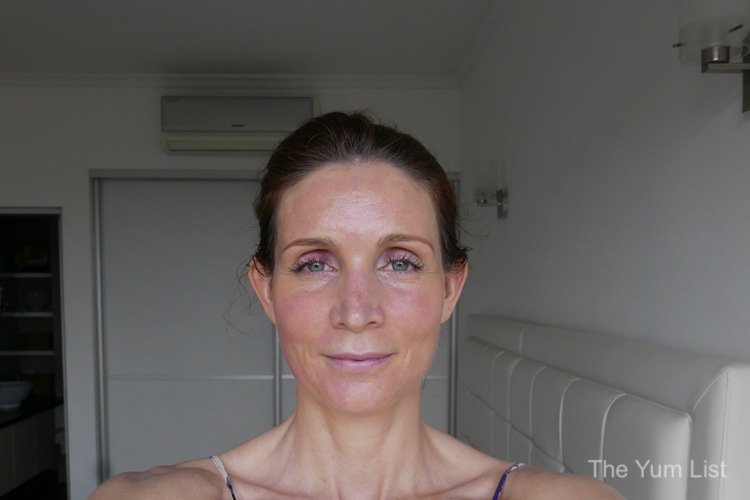 Day 5 Post CO2 Laser Malaysia
My skin is flushed and a little blotchy today with the occasional dry flake of skin. It's nothing that can't be covered with my tinted moisturizer and I'm ready to return to work.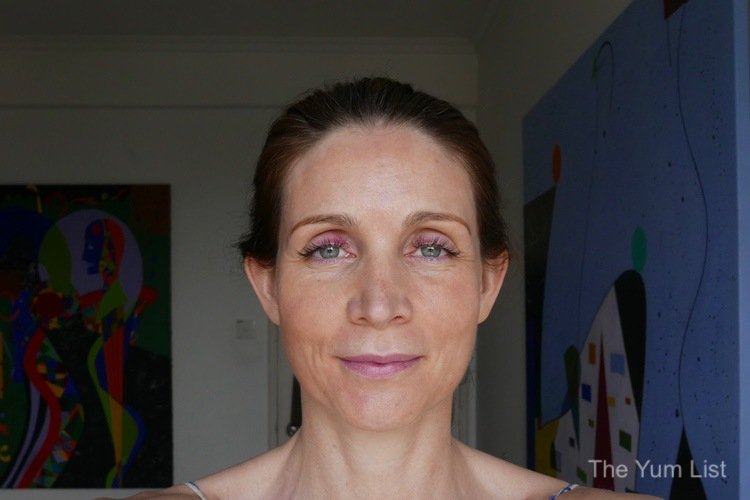 Day 6 Post CO2 Laser & Onwards
Every day my skin continues to soften in redness. I have some small breakouts around the hairline but nothing too ugly. I continue to ensure my skin is well moisturized and protected from the sun.
One Month Post CO2 Laser Kuala Lumpur
The research says that it takes up to nine months to see the full benefits of the CO2 laser. I was surprised at how quickly my skin did recover and one-week post-laser I notice a significant lift in firmness and a reduction of lines, particularly the longer smile lines that extended below my eyes almost to my cheeks. The eyebrow area is also slightly more risen from its previously beginning-to-droop appearance.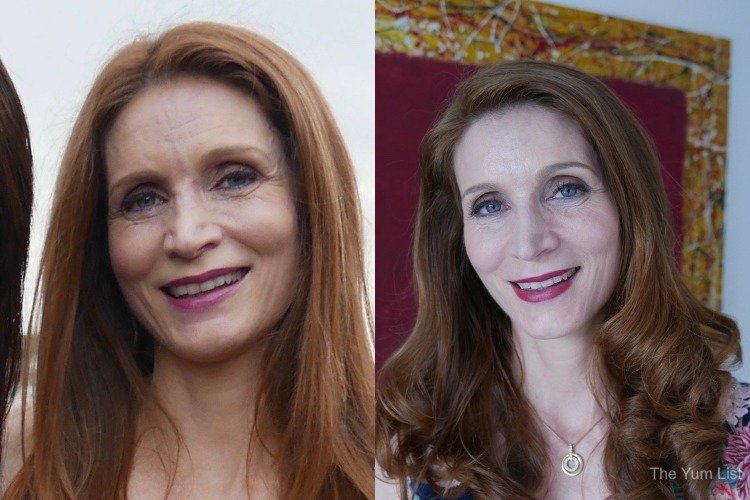 CO2 Laser Price Kuala Lumpur
The price of the CO2 laser at PHI Clinic Kuala Lumpur is RM1250 per session. A package can be bought of six sessions for a reduced price but the physicians at the clinic would much rather reassess after each treatment to customize programs for each individual.
CO2 Laser Treatment Review
Out of all of the aesthetic laser treatments I've had in Kuala Lumpur, the CO2 laser has shown the most significant results for dealing with the effects of ageing. The price is competitive with that of other lasers and considering it brings the greatest benefits, I think it is the best value laser treatment in KL I've had to date. The only downside is that you need to allow at least five to seven days of downtime and will notice the most positive difference a month and onwards from the initial treatment.
Reasons to try the CO2 Fractional Laser Kuala Lumpur: out of all of the laser treatments currently available it offers the greatest results in a single treatment; downtime of a week is required but the results are dramatic compared to the subtle differences other lasers offer; best value for money laser currently on the market.
CO2 Fractional Laser Kuala Lumpur
PHI Clinic Malaysia
Damansara Plaza
Level A1, Block B, 45, Jalan Medan Setia 1
Bukit Damansara, 50490 Kuala Lumpur
Malaysia
www.phiclinicmalaysia.com
Follow this link for more reviews of beauty treatments in Kuala Lumpur.