Words: Monica Tindall
Photos: Rich Callahan
You may have noticed I've been having some fun recently feeding my two carnivorous teammates a slew of vegetarian meals. Well, today they get their own back with a visit to Naughty Babe Dirty Duck in Sri Hartamas with a menu guaranteed to make any meat-eater salivate.
As you may have guessed from the name, Naughty Babe Dirty Duck specializes in pork and poultry. Calling themselves a "casual European fusion" restaurant, the menu is hearty with a large number of dishes coming from the barbecue. House-made sauces and marinades are a speciality and they say that regulars never eat without at least a few drops of their signature "Hot Stuff"- flaming hot chilli sauce. Wash the prey down with a beer (or a glass of wine) and there you pretty much have the essence of their offerings.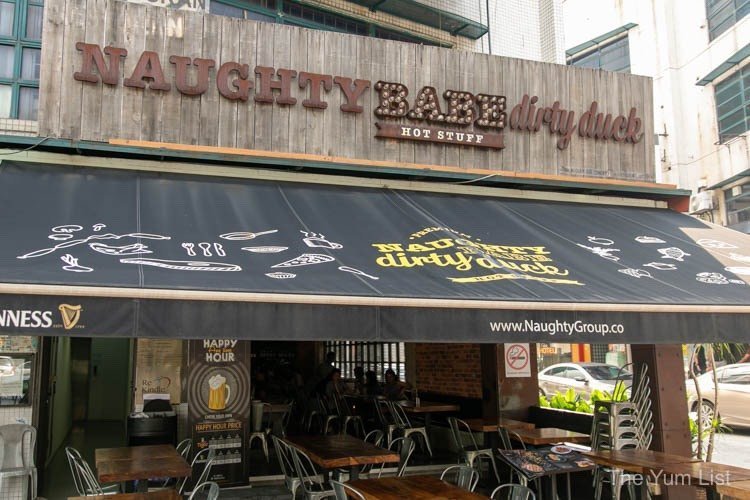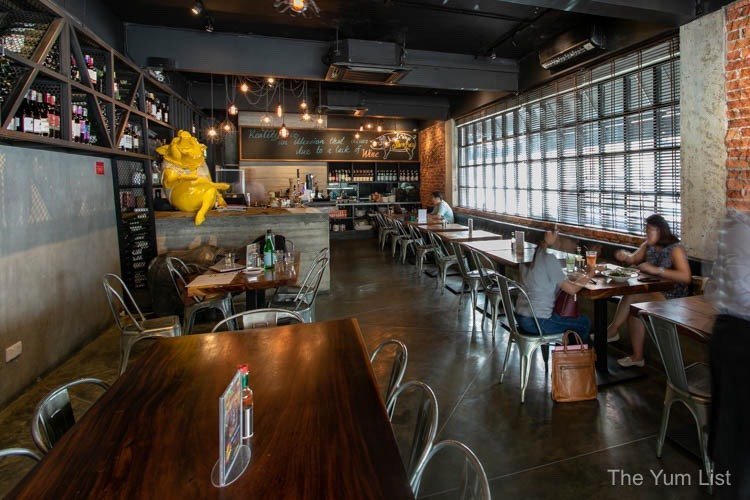 Naughty Babe Dirty Duck – Appetizers
I know I just said it's all about the pork and the duck but the appetizer menu has a number of seafood dishes charred on the grill worth a second look. Smoky Octopus (RM88) is a leggy specimen flown in from Spain. Still brandishing the marks of the grill this cephalopod mollusc doesn't stand a chance with the predators at this table. Fried potato quarters, a magnificently aerated potato sauce and a little creamy mayo with parsley are tasty but unnecessary as the octopus is a star.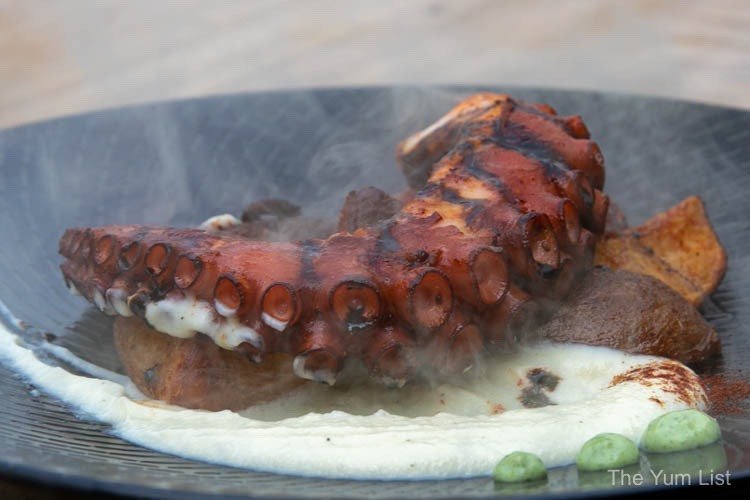 Keeping things simple, the Grilled Large Tiger Prawns (RM42 – five of them) are simply prepared with olive oil, garlic and lime – a winning combination in my books. Served on a cast iron platter, the oil and garlic remains on the bottom and is ideal mopping material for the Homemade Tiger Beer Bread (RM 6).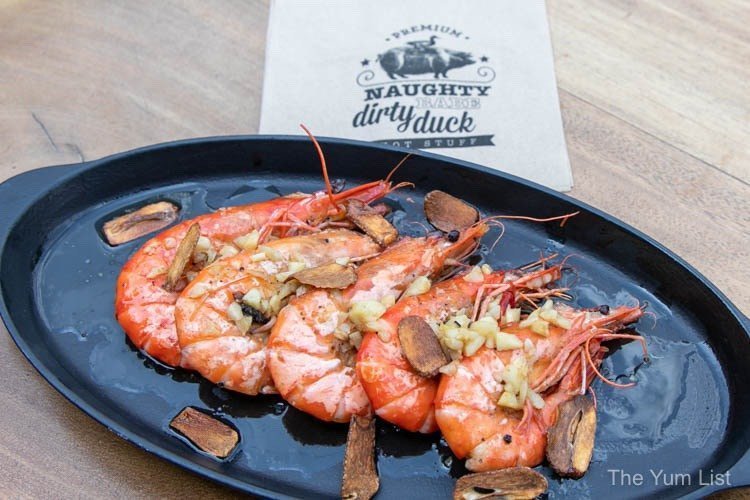 The Tiger Prawn and Serrano Ham (RM33) is our first peek at porky with a plump grilled crustacean wrapped in salty slices of some of Spain's best jamon. A touch of sweetness complements the savoury with roasted red capsicum and a crisp thin toast provides a base for keeping it all together.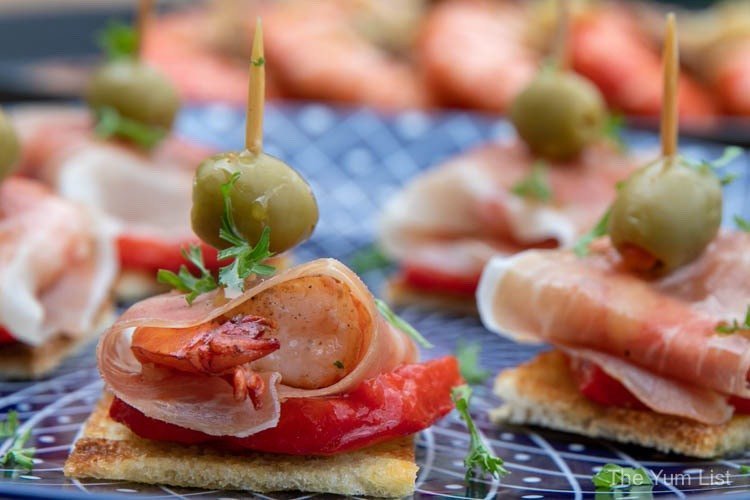 Naughty Babe Dirty Duck – Sausage
I don't know whose idea it was to order the Porky Sausage Platter (RM 78) but there are some men on my table who are extremely happy. Chatter about Christmas markets in Europe, eating sausages and washing them down with a hot punch is engendered by the mix of Hungarian, German Pepper, Cumberland and Foot Long Schublig Sausages. Tangy sauerkraut and roughly mashed potato are just the right friends and a little dab of mustard further brings out the flavours of the sausages. Who doesn't like a big sausage?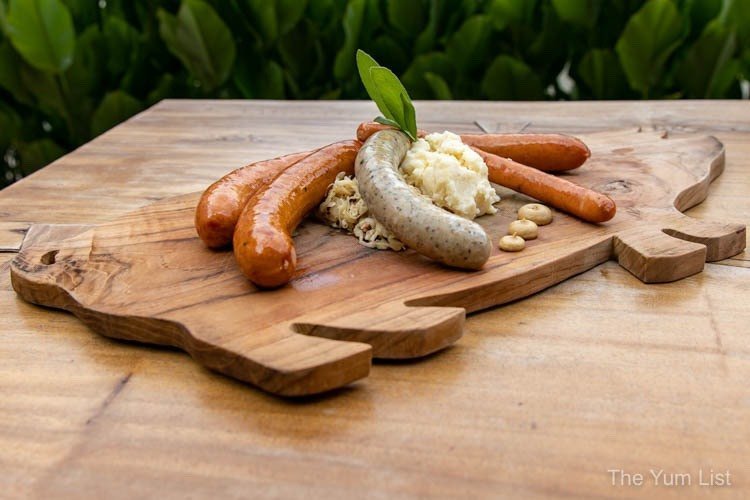 Naughty Babe Dirty Duck – Pasta
Why did anyone think that a bowl of carbs was a good idea? We're not even close to the mains! Iberico Aglio Alio (RM 39), however, is a tasty recipe with al dente strands of spaghetti coated in olive oil, garlic and chillies and given extra oomph with Iberico collar. The strips of pork really make the dish with their paprika seasoning and the classic pasta recipe is highly supportive.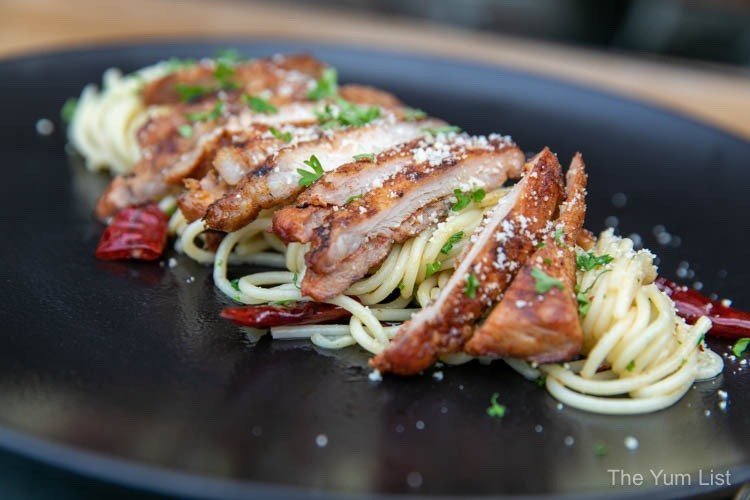 NBDD BBQ Pork Ribs (half slab RM 42, full slab RM 78) are the restaurant's signature dish so must be ordered right? Lacquered with their homemade barbeque sauce, they're grilled and served on a wooden platter in the shape of a pig. Tomato salsa and Hot Stuff (their signature house-made sauce) are flavourful enough but absolutely not needed and barely noticed as we all dig in licking our fingers and sucking the bones of the ribs.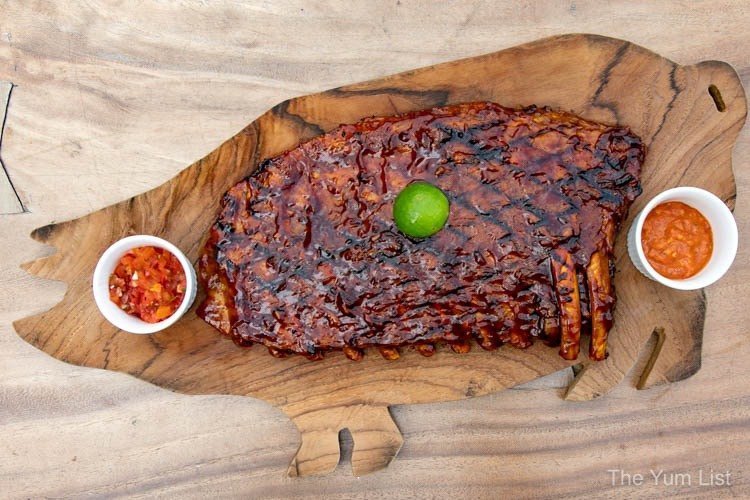 Naughty Babe Dirty Duck – Mains
Sakura (a breed of pig) Pork Tomahawk (RM 45) has been sous vide before grilling making it extremely tender and evenly cooked through. It sports the criss-cross char of the grill and roasted corn and bacon hash bring the full weekend barbecue vibe to fruition. A mild tanginess in the cranberry sauce lifts the heaviness of the pork, encouraging us to repeatedly slice in.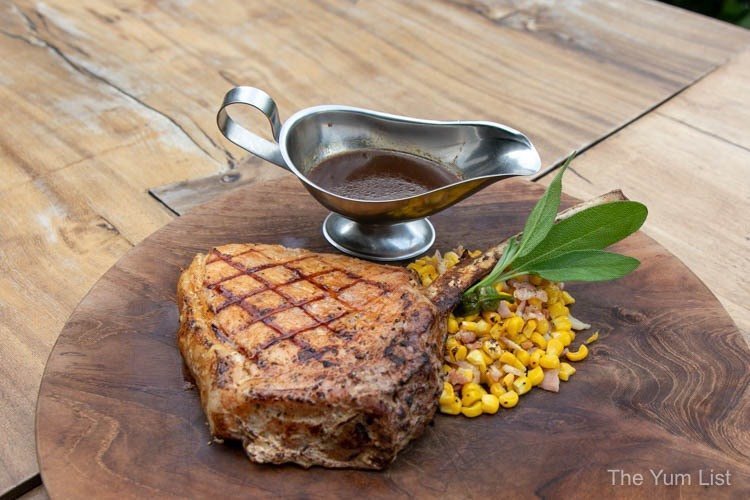 Cider Belly (RM 40) features Sakura pork belly prepared according to Chinese cooking techniques but with western flavours. It's a show-stopping tower of porkiness on a base of potato mash encircled by an apple sauce. Apple Fox cider is used in the pressure cooker infusing the flavours deep into the pork. A caramelized apple half is the crowning glory and pretty edible flowers enhance the attractiveness.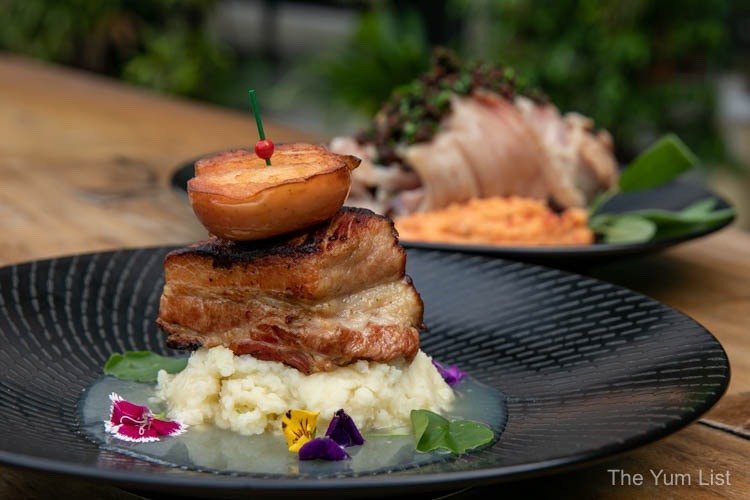 Moving on to the duck, the Dirty Duck (RM 40) sees duck leg confit sided by yam puree, a prune, bacon jam (genius!) and a four-minute duck egg coated in a light batter. This signature duck dish is confit for three hours in pork fat ensuring it is truly decadent.
The Duckie Burger (RM 36) is a rather special number: I've not seen this offered anywhere else in KL or on the rest of my travels come to think of it. It's lush with bacon, cheese and blueberry mayo (another brilliant invention) and comes with a side of fried potatoes ("so much better than French fries," approves Rich). Only salt and pepper is used in the patty allowing the gaminess of the meat to shine. A Tiger beer bun hugs it all together and has a great dense texture.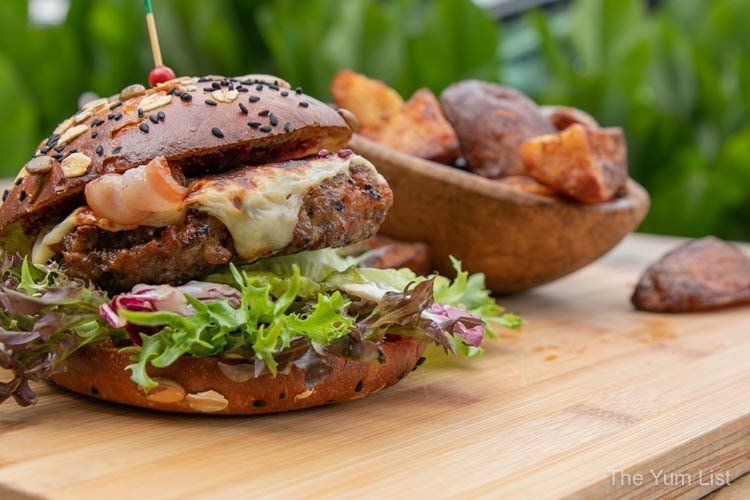 Continuing the poultry theme, Tamarind Glazed Chicken (RM 38) is another creatively paired recipe with the sous vide half chicken coming with peanut brittle and an orange reduction. Baked in the oven after being sous vide, the chicken is extremely moist and, although not falling under the "pork and duck" umbrella, was a hit amongst the three of us.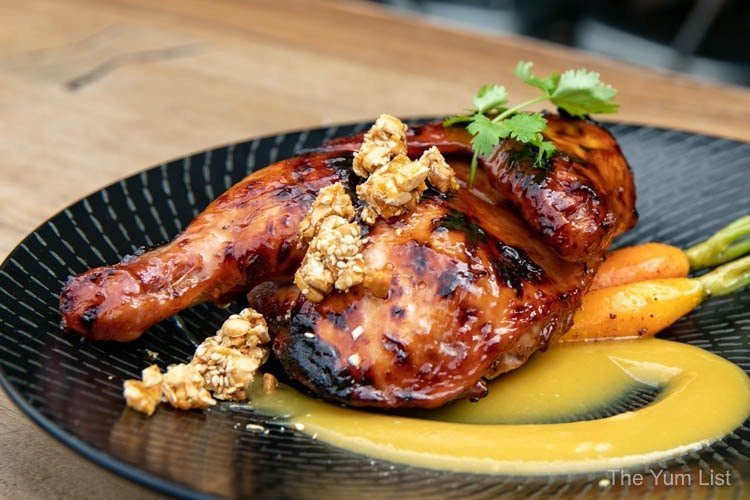 Naughty Babe Dirty Duck – Babe's Desserts
Yes, we are absolute gluttons to even say yes to dessert, but seriously who could resist the Magnum Explosion (RM 20) and a Deconstructed Apple Pie (RM 18)? An actual Magnum ice cream is literally dunked in the top of a molten lava cake causing the chocolate sauce to spill over the sides of the ceramic cup its served in. Approved!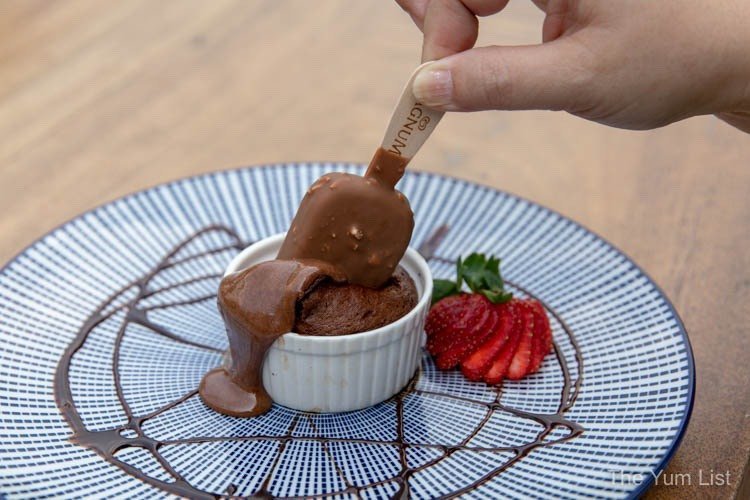 The pulled apart apple pie brings comfort to the conclusion with a whole baked apple stuffed with mixed nuts, dried fruits, gula Melaka and cinnamon. The puff pastry is folded into a big puffy cloud in the shape of a triangle on the side. The melted sugar spills out the bottom of the apple creating a delicious sticky puddle.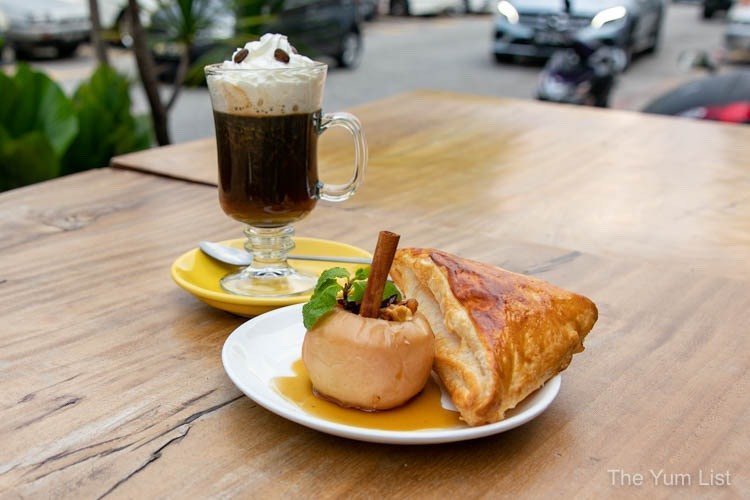 Coffee with coffee – that's what I need after that meal! Mexican Coffee (RM 25) is just the thing with a double shot of espresso topped up with a shot of Kahlua, two teaspoons of brown sugar and a whole swirl of whipped cream. Ahh, now all I need is a wheelbarrow to roll us home!
Reasons to visit Naughty Babe Dirty Duck: a friendly neighbourhood vibe; ideal for the carnivore in your family; must-tries are the Dirty Duck, NBDD BBQ Pork Ribs, Duckie Burger, Tamarind Glazed Chicken, Iberico Aglio Alio and for something sweet don't miss the Magnum Explosion for dessert.
Naughty Babe Dirty Duck
42, Jalan 25/70A, Desa Sri Hartamas
Kuala Lumpur, Malaysia
+6 03 6211 9966
www.naughtybabedirtyduck.com
Naughty Babe Dirty Duck Opening Hours
Daily 12 noon until 12 midnight
Find more restaurants celebrating pork in Kuala Lumpur here.