Monica Tindall
Dining on the beach is a must in Langkawi and if you want to do it in style make a reservation for The Beach Club at The Datai. Here you are promised a beautiful setting, warm-hearted service and high-quality cuisine.
An open kitchen is covered with a giant bamboo and rattan roof in the main structure. Enormous wooden columns hold it in place and there are no walls, opening up vistas of the pool and the gorgeous Datai Bay. Ceiling fans are all that is needed to circulate the air as the soft breeze from the sea keeps temperatures bearable. The sea has its charm but so too does the ancient forest, meaning that in whatever direction you look you are met with green or blue.
Guests, however, can also be served poolside, on a beach chair or from one of the lounges on the shore. We take shade under a mangrove tree and are entertained by dusky leaf monkeys above us. One has a baby who seems just as interested in us as we are in him. Magnificent.
The Beach Club Menu
The menu at The Beach Club Langkawi offers fresh produce put together simply, Mediterranean in style celebrating the quality of the ingredients.
Soup
Chilled Salmorejo Soup (RM52) is one of my favourite Spanish recipes. This puree of raw tomatoes, bread, lemon and extra virgin olive oil is a great refresher on a hot day and offers a little more heartiness than its lighter and more known cousin, gazpacho.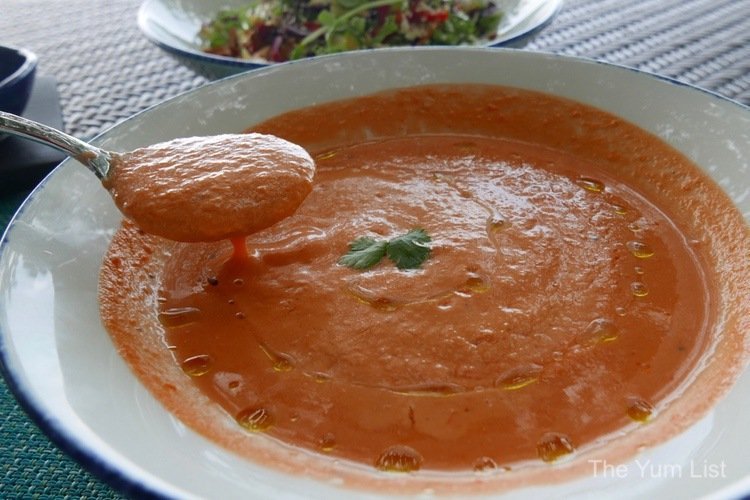 Salads
Sitting on the beach in a bikini suggests either a cocktail or a salad be ordered. As it hasn't yet been 24-hours since last night's wine-paired dinner, salad is the sensible option. There are close to two handfuls to choose from and both the Organic Quinoa Salad (RM54) and Glow (RM52) catch my eye. The former is enticing with baby spinach, mango, coconut and avocado dressed in a delightful passionfruit dressing. The latter promises to restore the skin's radiance with a selection of raw vegetables and leaves, almonds, omega seeds and goji berries. Both are fresh. Both are delicious.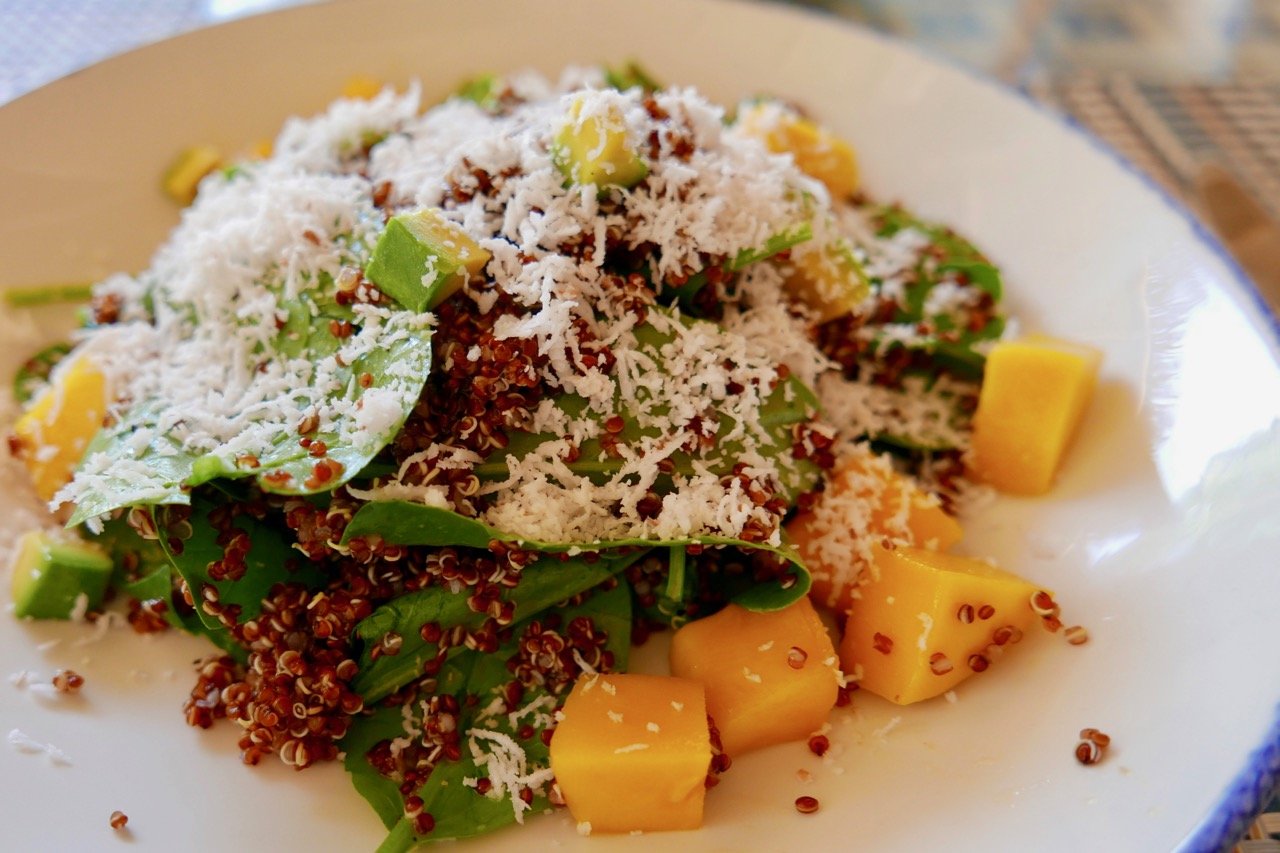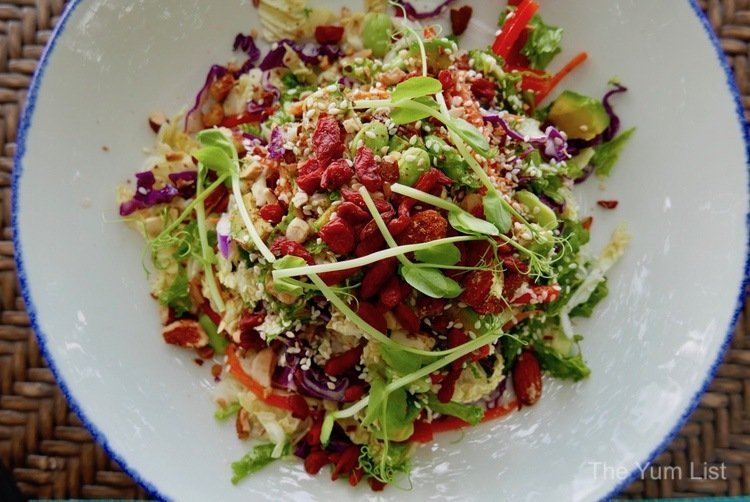 From the Grill
Items from the grill are rubbed in extra virgin olive oil and seasoned with sea salt and Sarawak black pepper. Fish, seafood and steak are the options and hubby chooses the Black Angus Grain-fed Sirloin Steak (200grams RM195). One sauce and one side are included in the price and today's pick is stir-fried island vegetables and Riviera sauce made with extra virgin olive oil, tomatoes, olives and capers. The meat is grilled just as prescribed and is clearly a quality cut.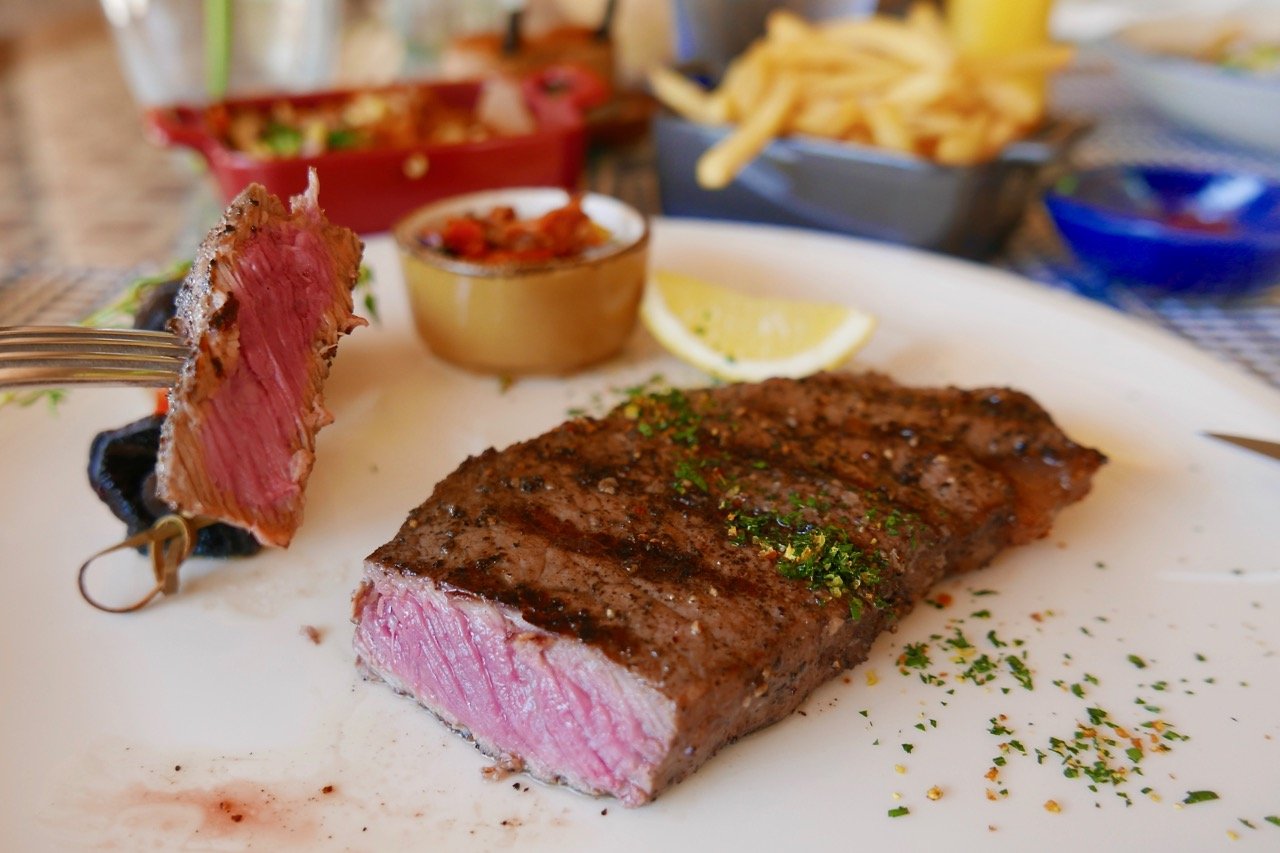 The catch of the day can be ordered either as a whole fish (market price) or fillet (RM125, 200 grams) and is grilled, just as the meat, with simple seasonings of salt, pepper and olive oil. Off the boats today is snapper and it's moist and flaky, cooked with the skin on. With a squeeze of lemon, it's is as close to perfection as you'll get.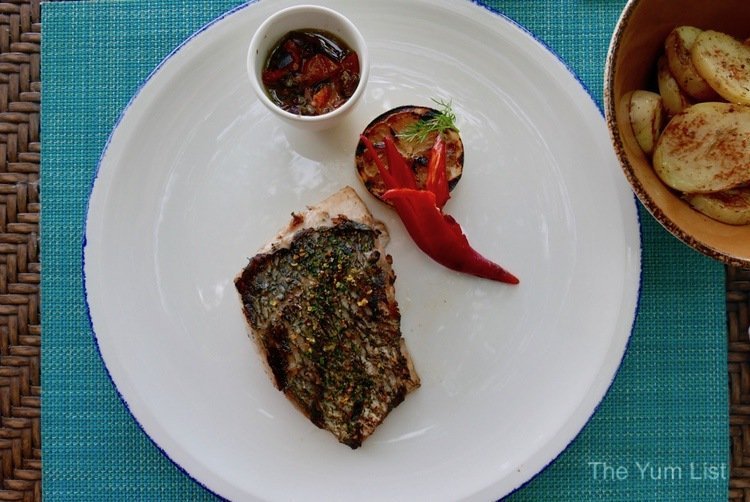 Dessert
Desserts at The Beach Club are generally light with a couple of creamy Italian favourites thrown in. Their house-made Sorbet (RM18) is perfect for a hot day with a bunch of bright flavours such as passionfruit, coconut banana lime, mango and pineapple making it difficult to choose. We manage to try a few flavours over the course of our stay (The Beach Club Team pass around cones to those lounging by the pool) and all are equally pleasant – smooth, fresh and tangy.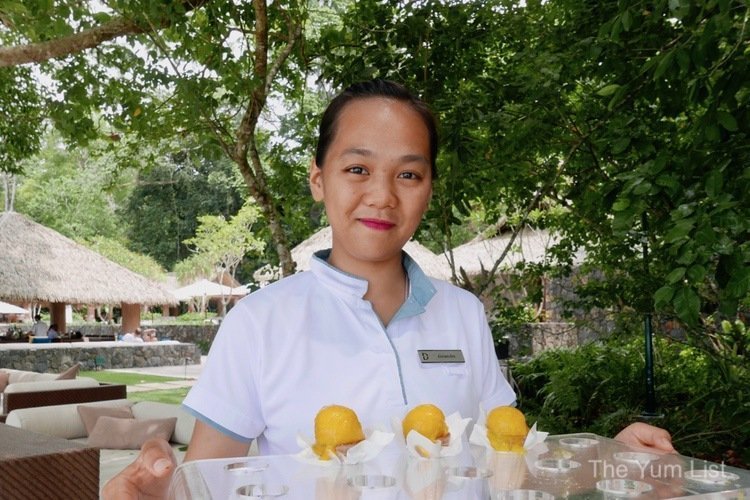 The Beach Club Langkawi Review
The service team here seem genuinely delighted to take care of guests. They are relaxed yet professional in their approach and go out of their way to make us comfortable. The setting is beautiful with views out to one of the prettiest bays in the world. Surrounded by nature and dining on quality cuisine – life is good at The Beach Club.
Reasons to visit The Beach Club Langkawi: spectacular setting; warm service; excellent produce; simple Mediterranean recipes.
The Beach Club
The Datai Langkawi
Jalan Teluk Datai, 07000 Pulau Langkawi, Kedah Darul Aman, Malaysia
+60 4 9500 500
www.thedatai.com