Words: Anna Chew   Photos: Monica Tindall
Domaine & Maison Les Alexandrins is a collaborative effort between two generational winemakers and a terroir specialist who had a joint vision to put northern Rhône wines on the map. The appellation is known for its very old village and vines. They started out buying parcels of grapes from the top growers in each appellation under the Maison and had first bottling in 2015. Production began after the construction of a new winery at the end of 2018 under the Domaine. Hosted by winemaker Nicolas Jaboulet from the legendary Jaboulet family, we were recently introduced to four wines from his vineyard, Domaine et Maison Les Alexandrins, with a five-course meal prepared by the team at Graze, Hilton Kuala Lumpur.
Domaine & Maison Les Alexandrins Wine Pairing
We were welcomed by the reliable Pol Roger Réserve Brut and a canapé of stuffed beef with olives. The Pol Roger is known as Winston Churchill's favourite and we think he has good taste! Bubbly and fruity, it has a pleasant aftertaste, perhaps due to the high quantity of aged reserve wines in their blend.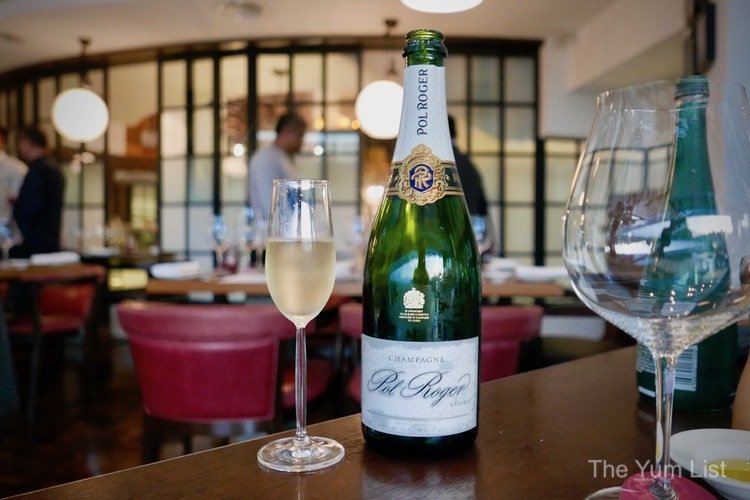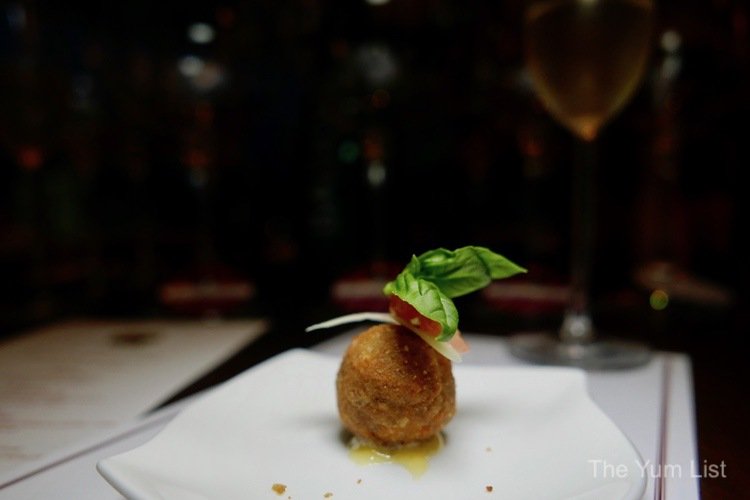 Maison Les Alexandrins Côtes du Rhône Blanc 2016
The first wine from the region, the Maison Les Alexandrins Côtes du Rhône Blanc 2016, is produced with grapes from southern Rhone, primarily consisting of the grenache blanc grape. The wine is easy-drinking, floral, citrusy, and the mineral notes are quite pronounced. This was paired with the first course of a Pan-fried Boston Scallop on top of a cauliflower mousse complemented by leek confit and candied walnuts. A true win for the taste buds, the saltiness of the scallop combined well with the sweet, crunchy walnuts and creaminess of the leek and cauliflower.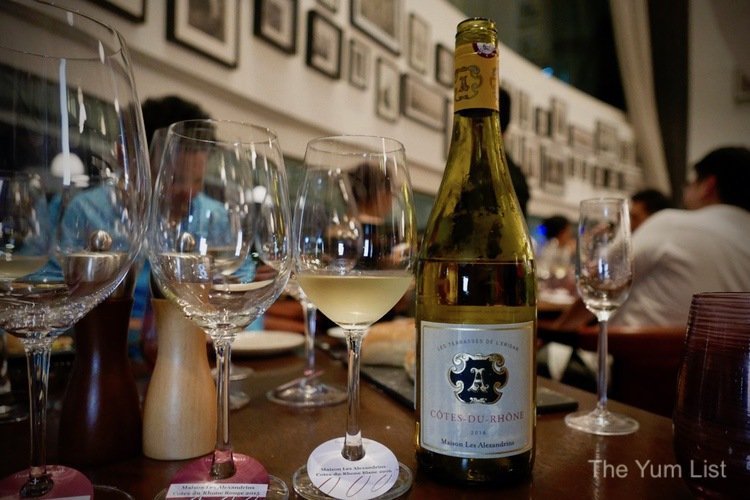 Maison Les Alexandrins Côtes du Rhône Rouge 2016
The Maison Les Alexandrins Côtes du Rhône Rouge 2016 vintage made with a blend of Grenache, Syrah and Mourvèdre is ready for drinking. Medium-bodied with berry aromas this was served with the second course of a French Bouillabaisse, with a light broth alongside sautéed prawns, seabass, mussels and clams.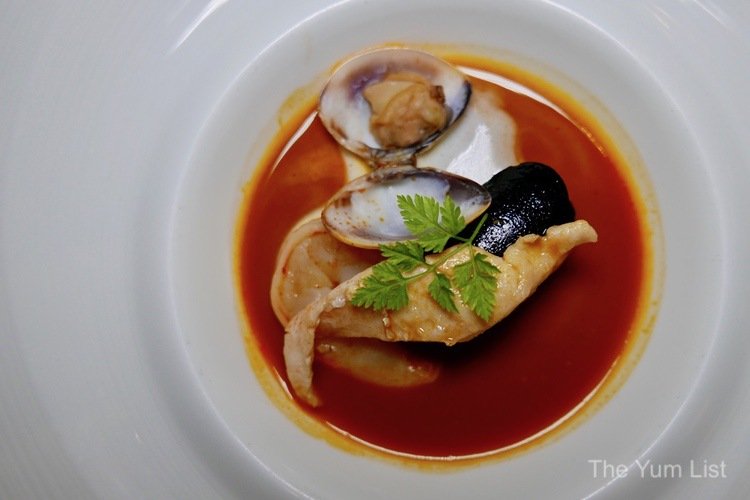 Maison Les Alexandrins Crozes-Hermitage Rouge 2016
The Maison Les Alexandrins Crozes-Hermitage Rouge 2016 is one of their best vintages. It offers deep cherry aromas, spicy and lively fruit notes, and strong tannins yet is very smooth on the palate. Aged for 10 months in oak barrels and another six months in steel tanks prior to bottling, this wine can be kept for further ageing. Having said that, it was also good for current pairing with the third course of the Lamb Loin. The lamb was coated with a sun-dried tomato crust for just the right amount of texture and saltiness. A rustic garlic pea mash with glazed carrots and red wine jus was a lovely complement to the meat.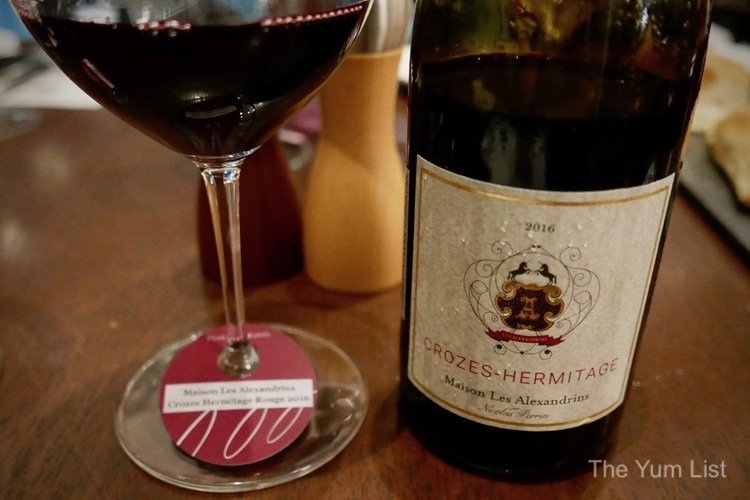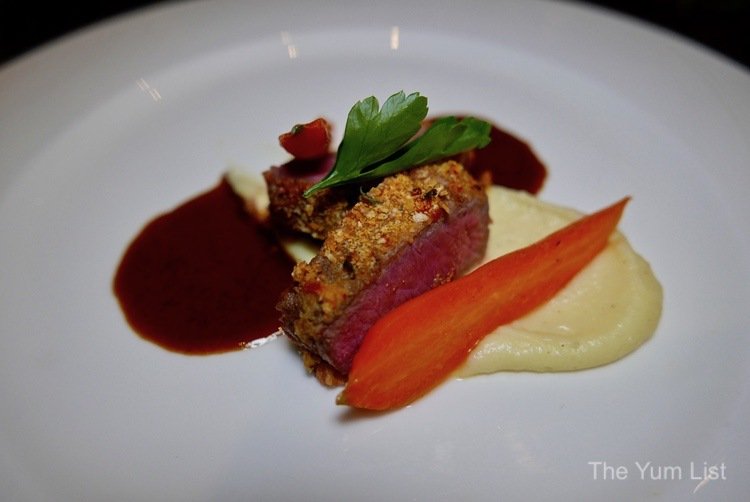 Domaine Les Alexandrins Saint-Joseph Rouge 2016
The Domaine Les Alexandrins Saint-Joseph Rouge 2016 is an estate wine with grapes harvested from vines in the Saint-Joseph region. This terroir is mainly granite, keeping humidity in the ground at night, and is blessed with much sun during the day. This provides the mineral edge and darker notes we observe. Dark berry aromas along with black pepper, this wine is also full-bodied with a long round finish. It was definitely our favourite wine of the night. This matched well with the Black Angus Tenderloin with a side of dauphinoise potato, and red wine jus with pumpkin puree.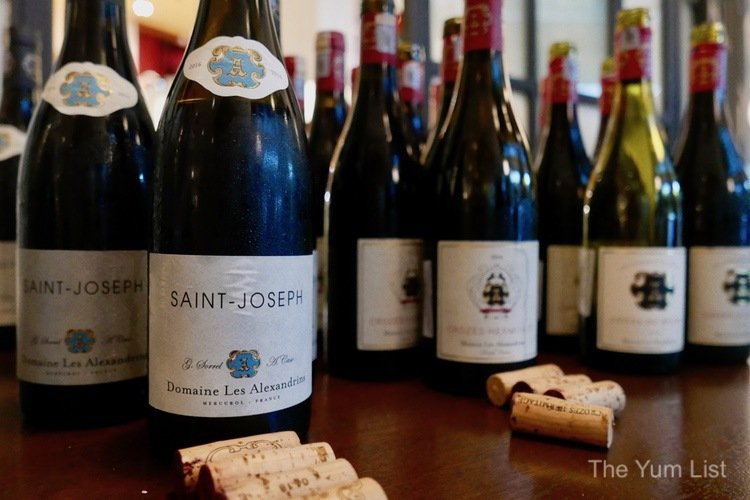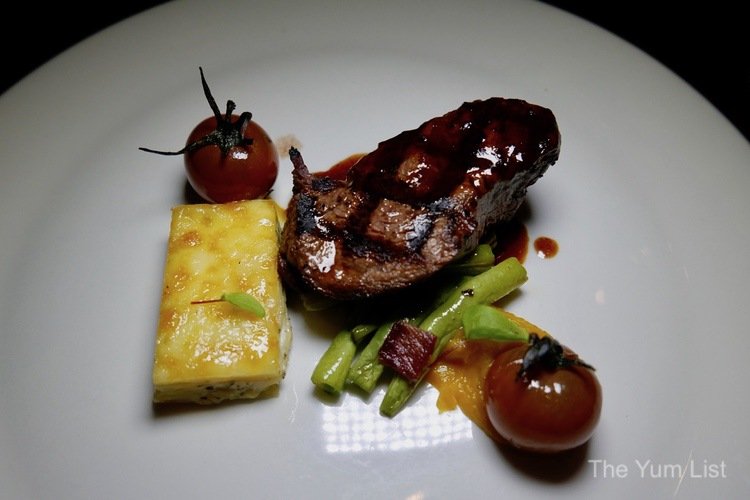 Dessert
Last, of all, we adored the Pear Tarte Tatin. Served with vanilla ice cream and a lovely salted caramel over a flaky crust, it was a good au revoir to a lovely night with the Rhône wines.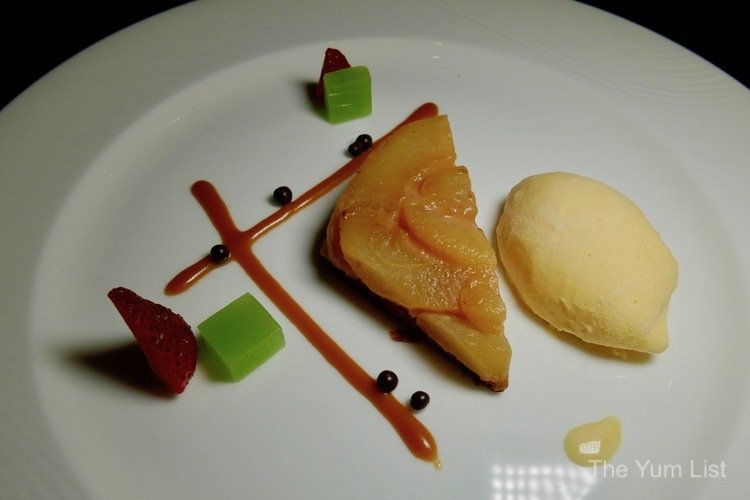 Reasons to drink Domaine & Maison Les Alexandrins Wine; easy-drinking, medium-bodied, made by renowned winemakers from the region. Their top-range Crozes-Hermitage and Saint-Joseph is well-regarded and ready to be drunk at present, or aged for a few more years, and makes for a good pairing with red meats.
For wine-paired dinners with a chance to meet the producers themselves follow the Hilton Kuala Lumpur Facebook page. 
And for more on the wine scene in Kuala Lumpur check out this resource.