Words: Anna Chew    Photos: Rich Callahan
If you're looking specifically for Dum Northern Indian cuisine, Qureshi would be the place to go. The Qureshi brothers come from a family of royal chefs with a 200-year history and it is part of a chain of restaurants known for such cuisine. Opened in 2014 in Malaysia and nestled in a quiet corner of a golf course with beautiful views of the green, the air is thick with expectation and spices from the moment you step into the palatial-like setting of the restaurant.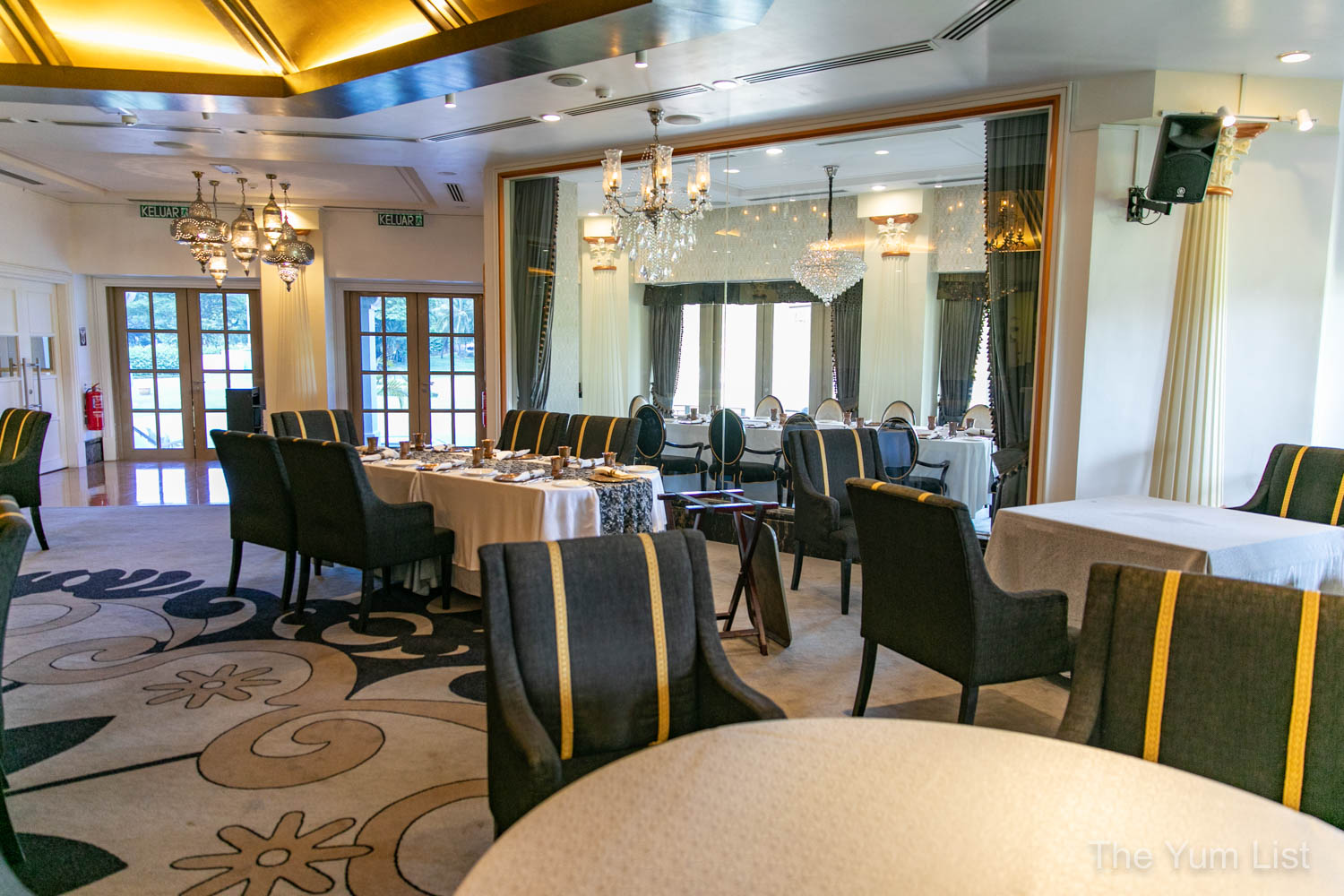 Qureshi KL – Starters and Drinks
We open the meal with Papadum (RM15) served with mint chutney, a snack that is a little hard to hold back on once you start. Along with it came a Persian-Turkish Aperitif, Jalzeera (RM18) a tangy drink with cumin & fresh mint, black salt and spices. Meant to be a palate opener ahead of the feast, it is not commonly found elsewhere and just plain good. Qureshi is also known for their Lassi (RM20), creamy and not too sweet, it is a great way to cool down.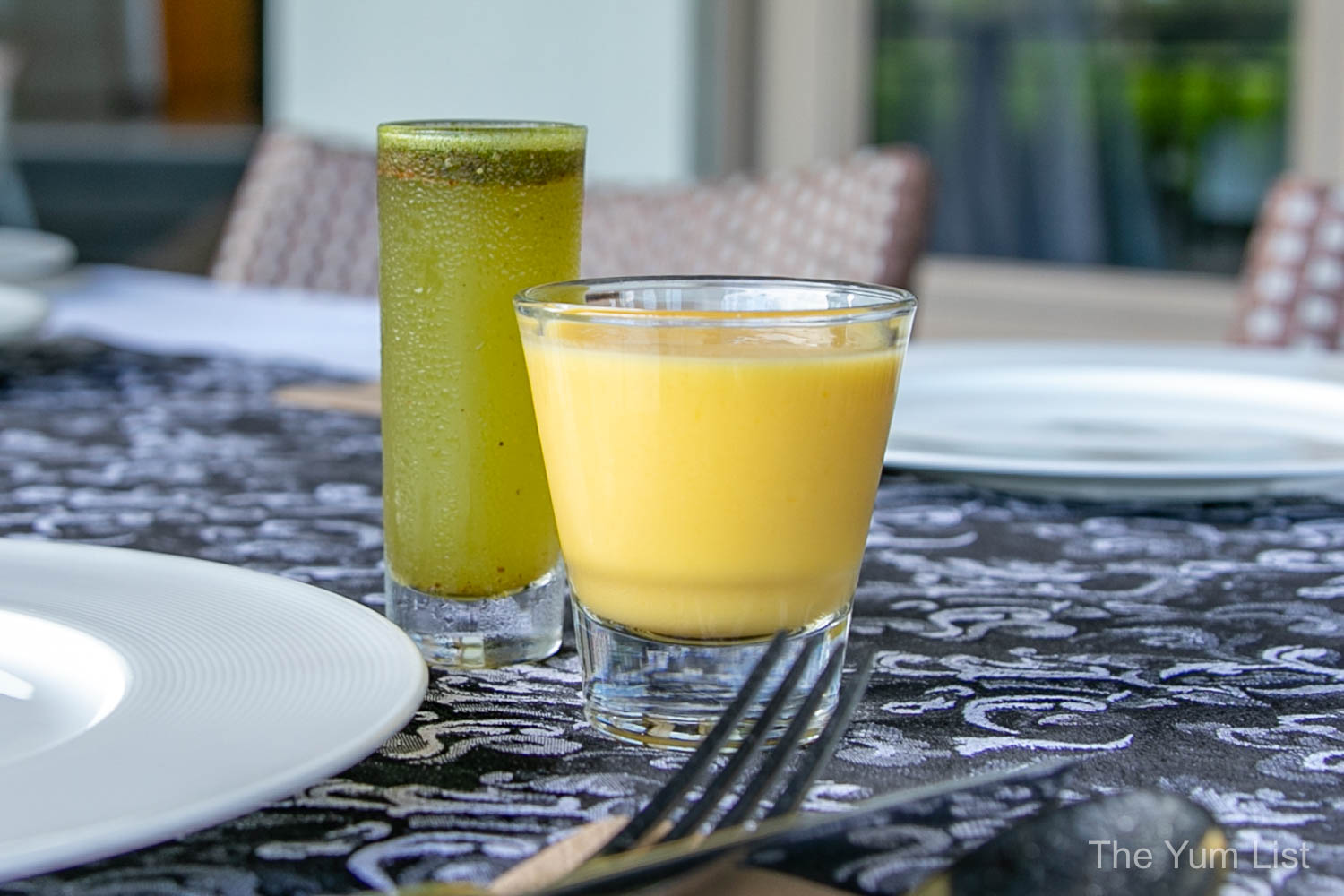 For starters for two, we had the Chaat From The Streets Of Mumbai & Delhi (RM60), the stuffed golgappas with tamarind sauce and yoghurt was just delicious, popping open the whole range of the palate. Pani puri accompanied by a spicy and sourish drink was an uplift of the roti we're used to.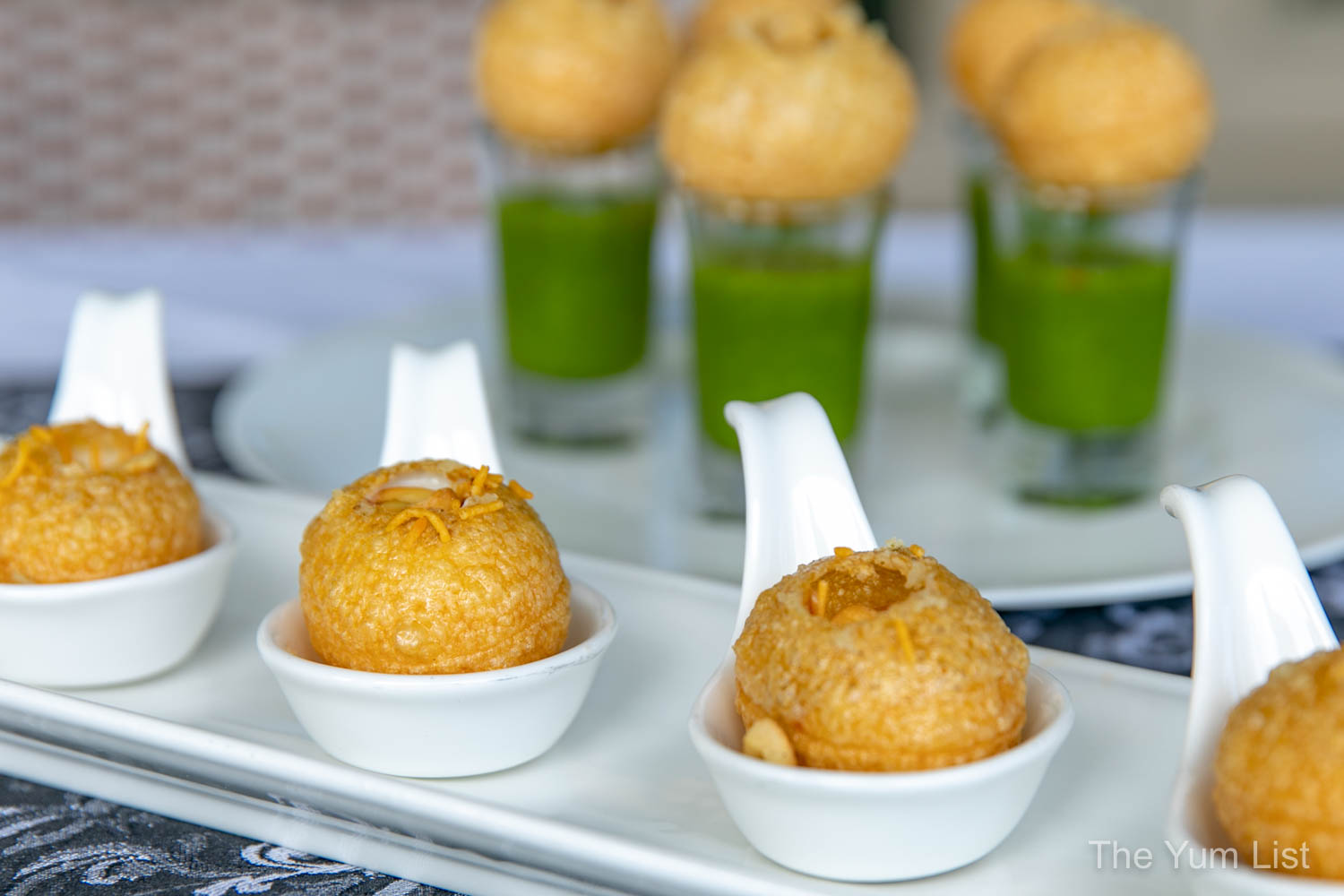 Our personal favourite was the Samosa Jugalbandi (RM30), a duet of singhara and potlee samosas which was creamy and spicy heaven, balanced nicely with a tamarind sauce and the onion bhajia with chickpeas. A snack became elevated into a lovely dish!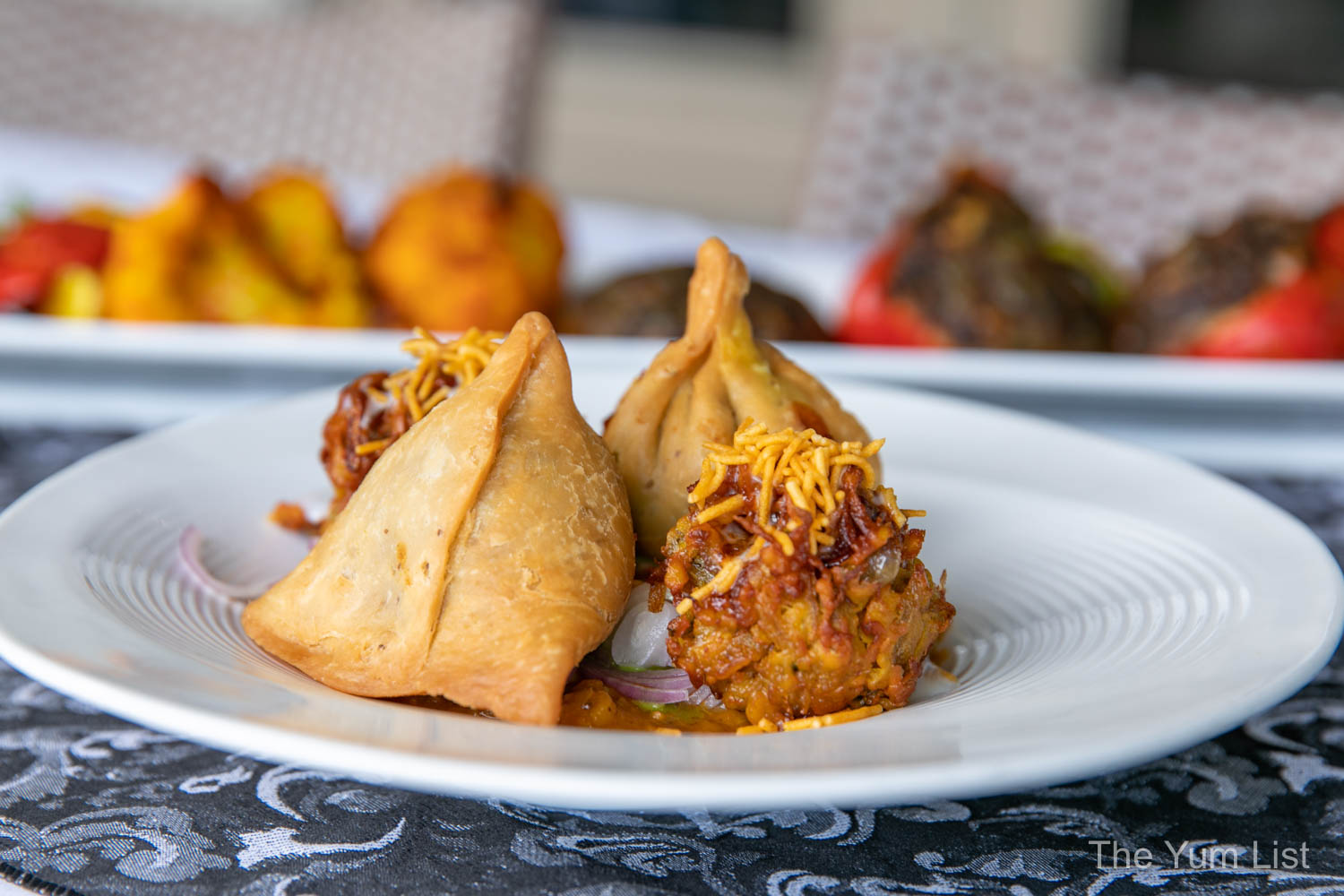 Qureshi Restaurant – Sharing Platters
For those coming in a group, they have the Assortment of Kebabs (RM160) which comes with Tandoori Salmon Tikka cooked with Kashipur chilly, carom seeds and lemon juice, lightly spiced, Burrah Kabab; delicious tandoori lamb chops with spiced vinegar, potlee and Peshawari masala. The vinegar provides a nice marinade and the meat was well charred. The Murgh Malai Tikka, the corn-fed chicken was very tender, as expected of a place with such known history. The nice hint of cheese harmonized well with the nutmeg and cardamom spices. Grilled Rosemary Prawns with Goan pickle was reminiscent of assam prawns, while the Murgh Gilafee came in a roll, with minced chicken wrapped with peppers. It was very tender and tasty with just the right hint of spice. Their grilled meats are impressive, well-seasoned and with a good amount of char to bring out the flavours.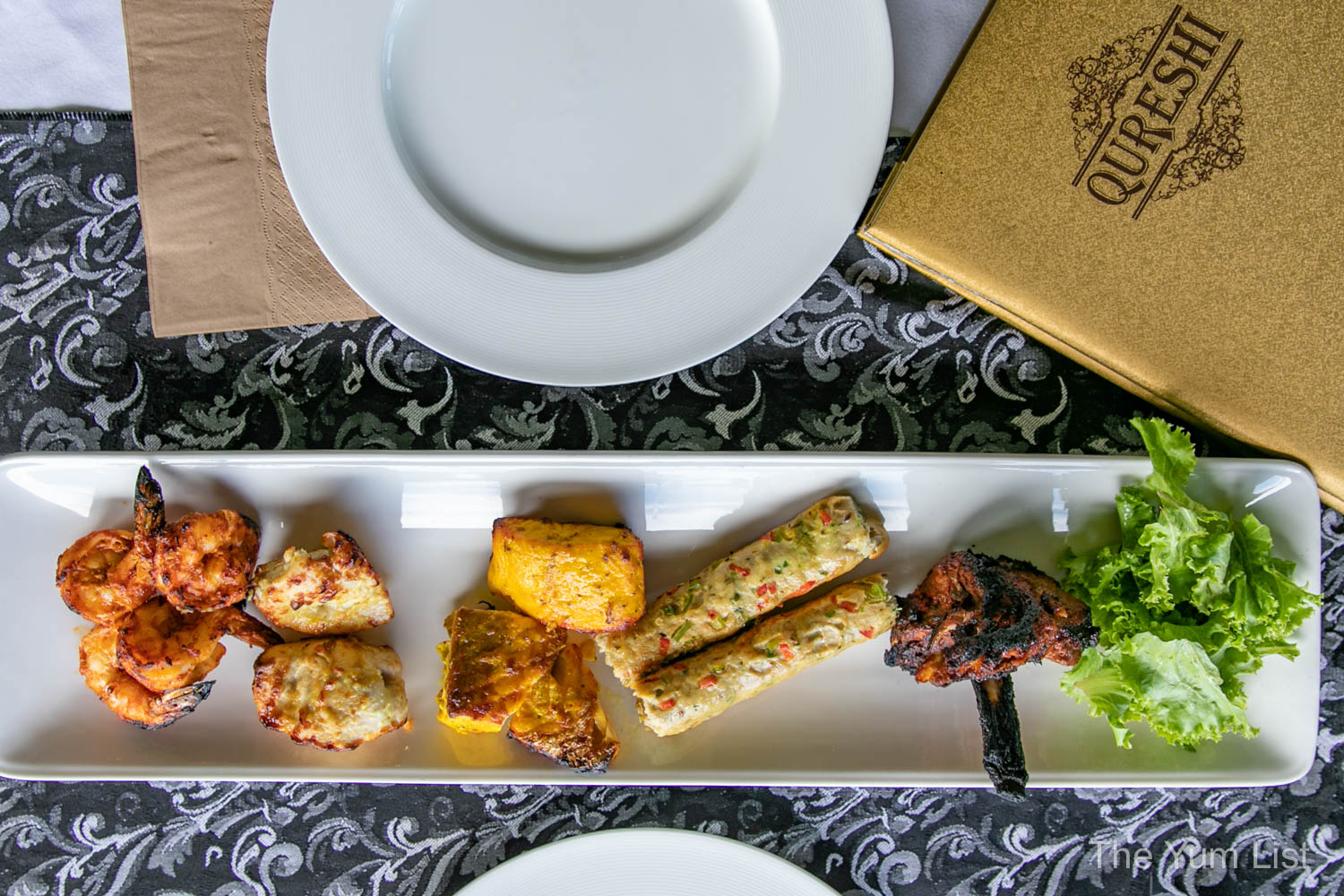 Qureshi also offers the Vegetarian Kebab Platter (RM70), good for five people. Please be cautioned that one can fill up on vegetables with this platter! It comes with dahi kabab, tandoori cauliflower dusted with cumin and charred, grilled potatoes, stuffed bell peppers and mushroom. The Portobello got high accolades from my fellow diners as did the peppers with a white mushroom stuffing; a lovely combination of fresh vegetable sweetness with cream and spice.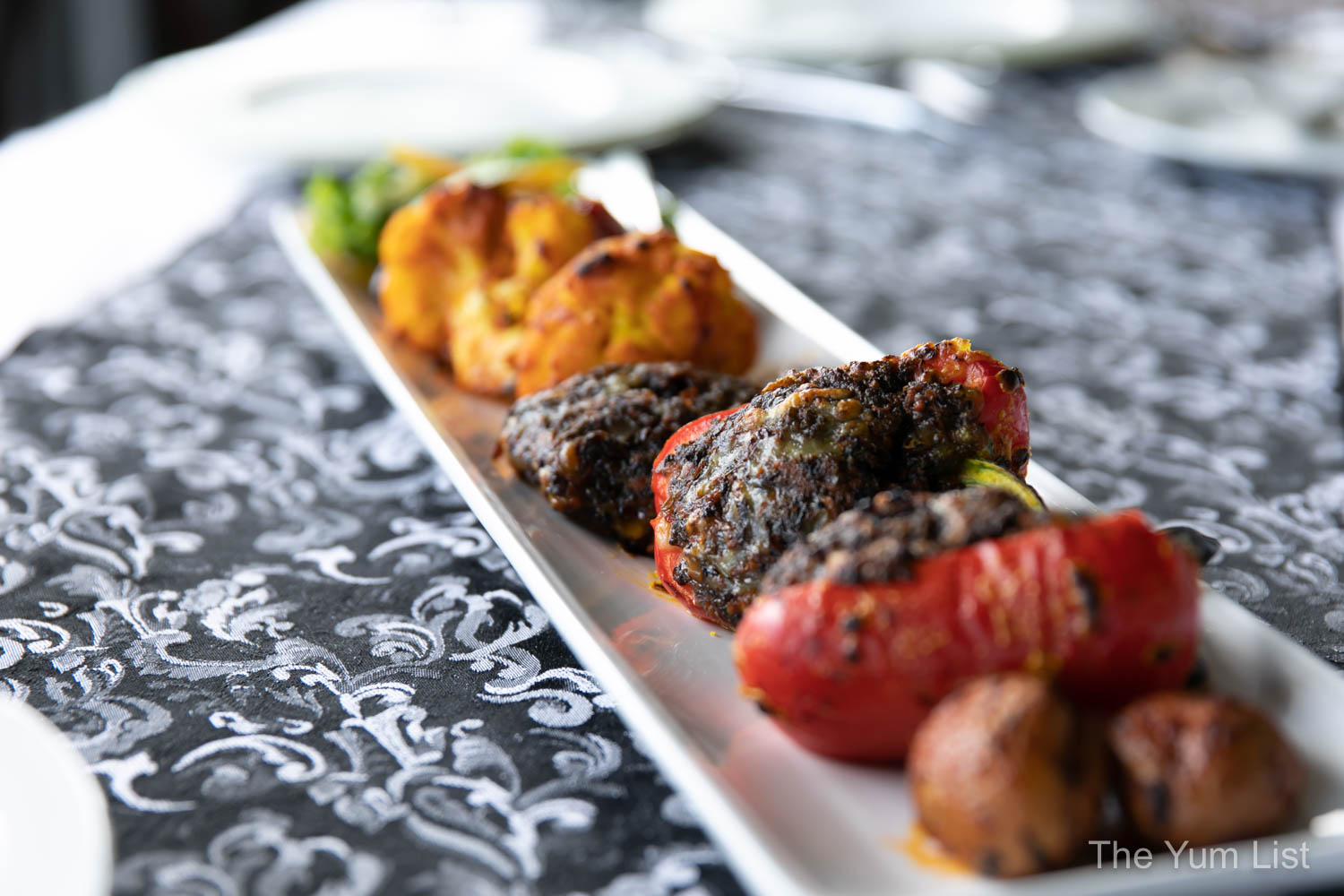 Qureshi – Main Dishes and Curries
Recommended to be eaten with their biryani and bread, we had the Lacccha Paratha (RM15). Made with whole wheat flour, beautifully layered and fired up in their tandoor oven, it is not as heavy or filling as a naan. For something different, there is the Almond Naan with Coconut and Raisin (RM18), fluffy as expected, and just right to soak in curries.
The Dum Lucknawi Biryani (RM55) is a must, sealed with roti and cooked in a clay pot over low fire. Known as the dum pukht cooking technique, the rice turns around with a soft texture. Not cooked with spices, it allows the curries and other dishes to take centre stage when eaten together. The lamb meat is well seasoned and soft. Served with raita, there is no particular overpowering taste, neither spice or ingredients – a well-balanced meal.
We sampled two curries, the Hyderabadi Nehari (RM55), with soft meats of the lamb shank and a nice red curry. Nehari style, it is cooked in oil, so don't be alarmed when you see the layer on top of the gravy. Work past it for a lovely base that goes well with the biryani.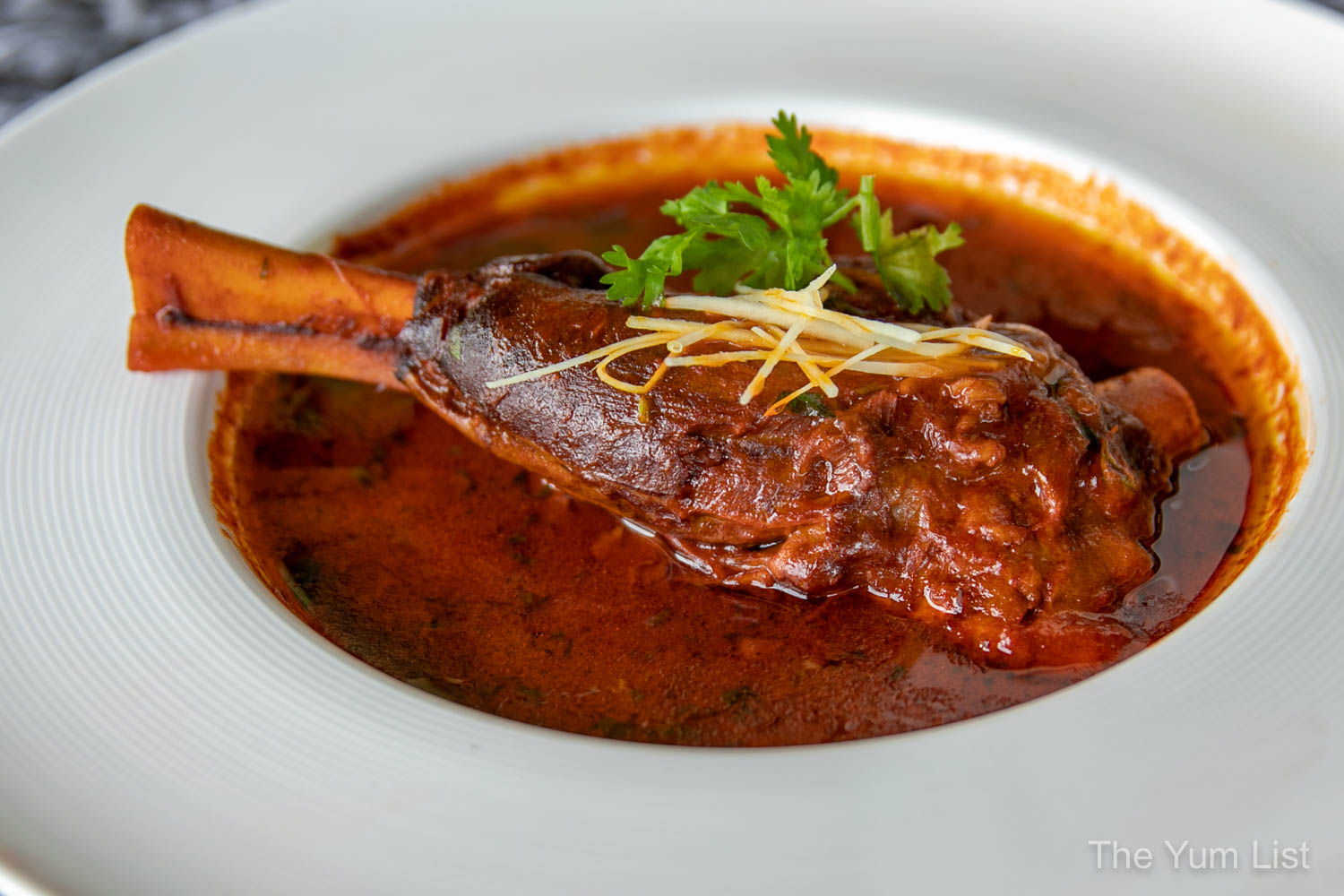 Their Butter Chicken Masala (RM45) is delicious! The tomato cream base is flavoured with fenugreek, butter and yoghurt to take away the spicy edge. We couldn't stop lapping up the curry with the roti. Vegetables in a Northern Indian restaurant are traditionally served seemingly blended or as mash. Do expect that along with a tasty mix of spices, which is what we had with the Guncha Wa Keema (RM30), cauliflower with onion and sesame.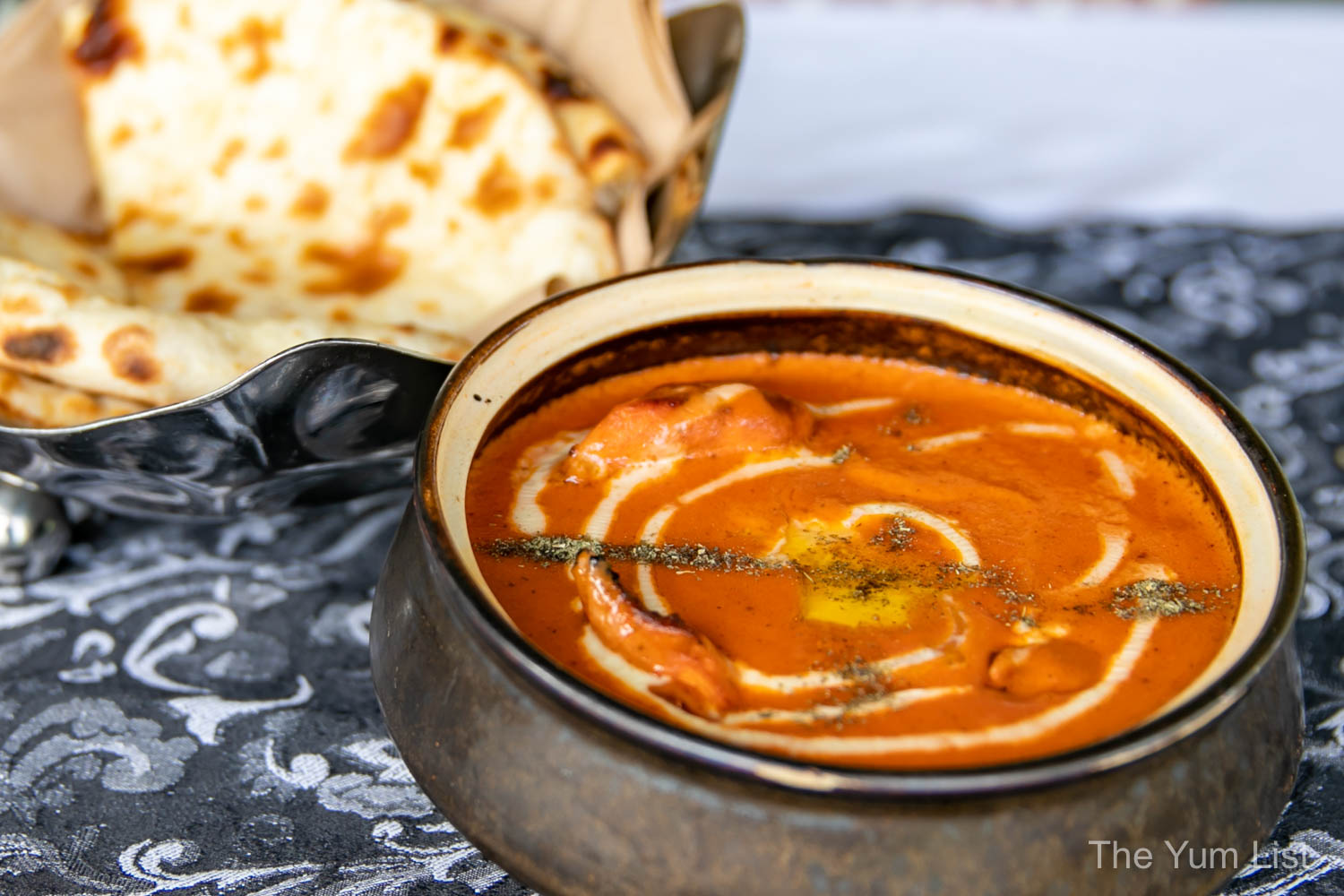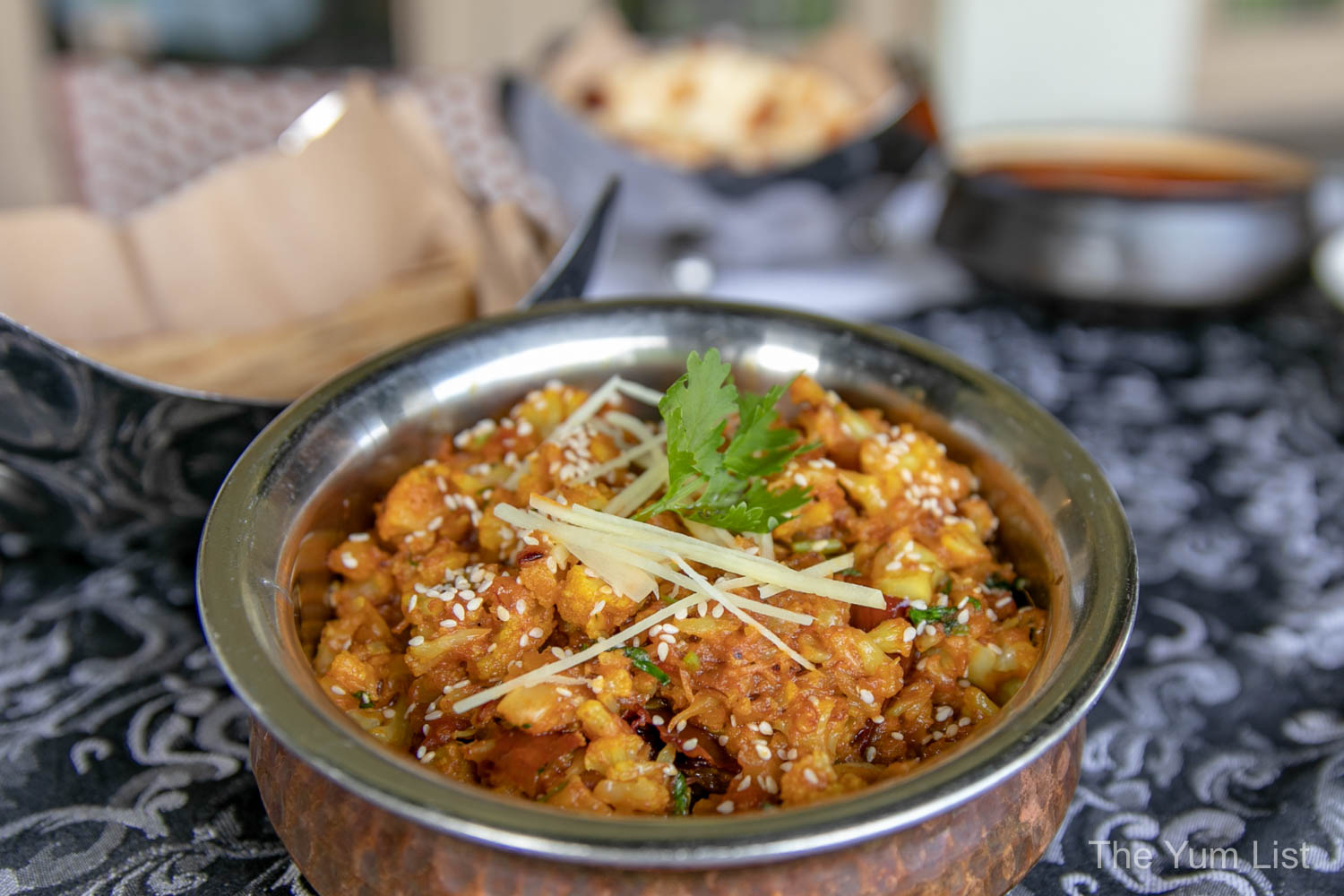 Qureshi KL – Desserts
The Qureshi Dessert Platter (RM50) comes with five desserts which can also be ordered on their own as full portions. The first on the platter is a Classic Rasmalai. This is a cottage cheese dumpling in saffron-reduced milk. The cheese is chewy with a light and sweet milky base and it's topped with slices of almonds. Warm Carrot Halwa is made of grated carrots and spices and served nice and warm. The Pistachio Kulfee was notable with rosewater gifting a floral thread. The Gulab Jamun, a firm favourite, had a balanced sweetness and a refined texture. Lastly, and another hit, the Gulab Ki Kheer (RM20) with coconut chunks was light, despite the fact that it was rice with milk. Topped with dehydrated rose petals and coconut and cashew nuts, we dug in for seconds.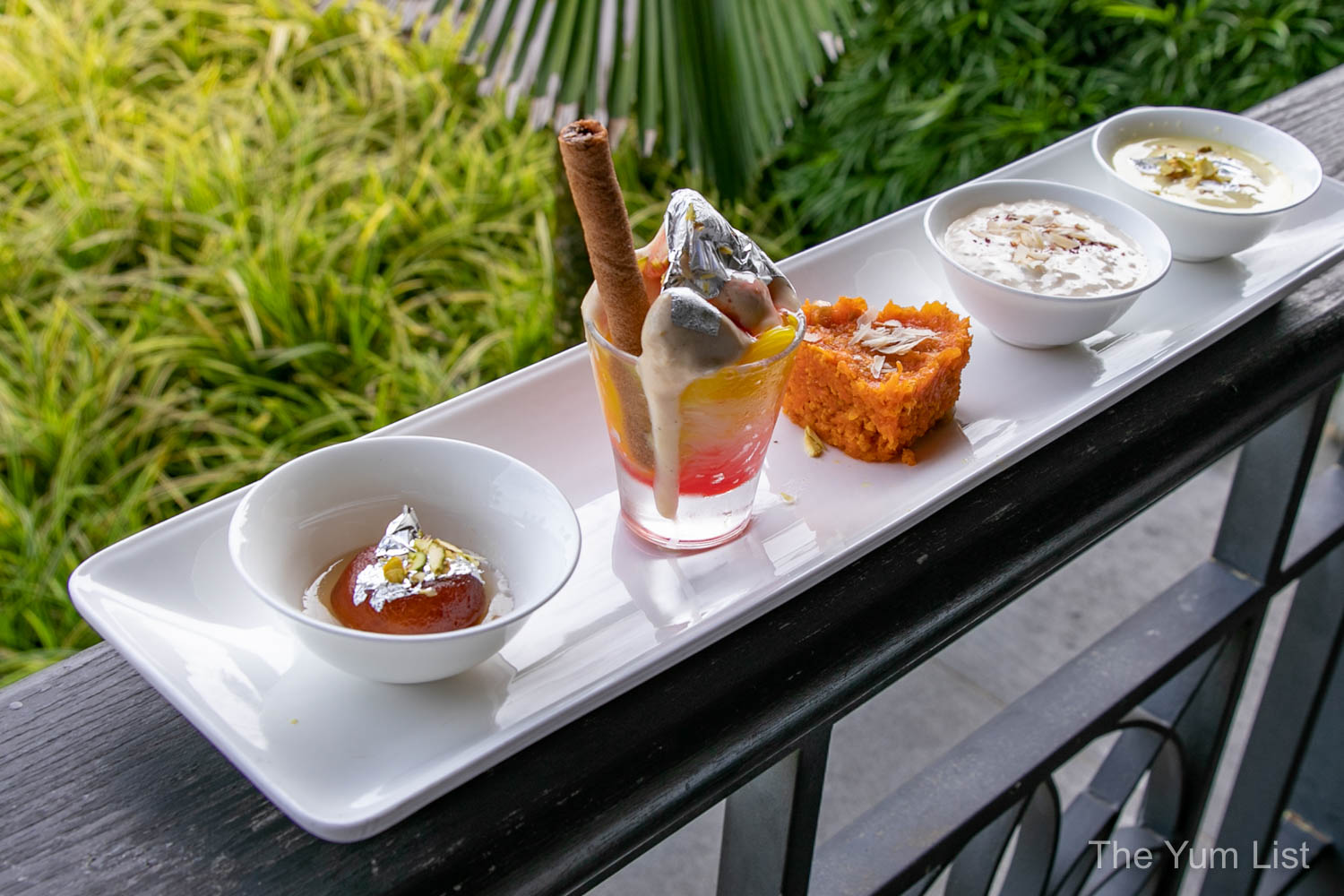 You can end the meal with Masala Tea (RM12 cup/25 pot). Expect strong tea, mild spices with a light milk base.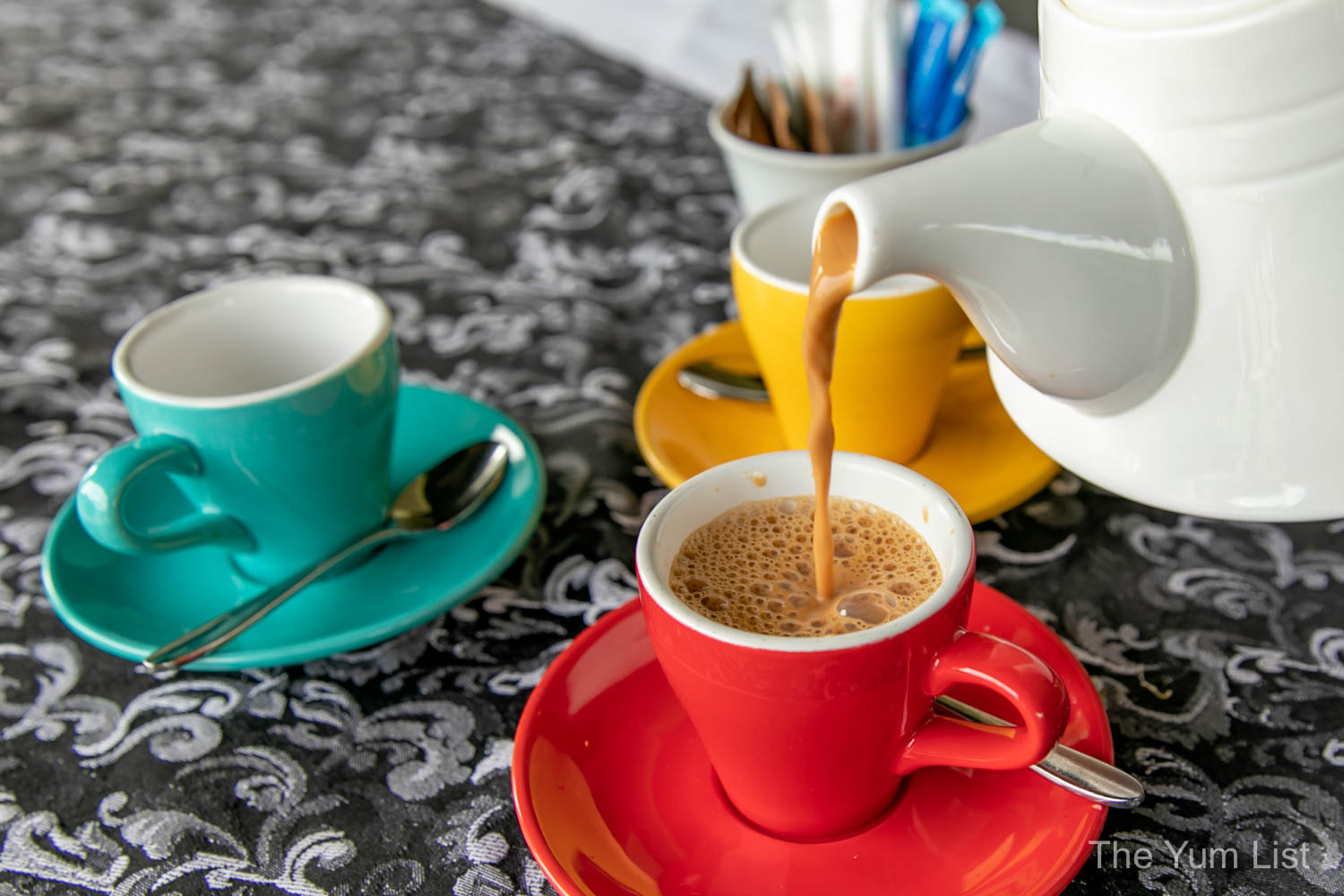 Reasons to visit Qureshi KL: drop-off-the-bone meat dishes; rich Indian food with mild but fine spices; relaxed and private dining location with lovely views of the golf course; a good assortment of vegetarian dishes – we particularly enjoyed the Vegetarian Kebab Platter; loved the Butter Chicken; sweet tooths should give the Dessert Platter a try.
Qureshi KL
Indian Restaurant TPC
Ground Floor, East Wing, TPC Kuala Lumpur,
No 10, Jalan 1/70D Off Jalan Bukit Kiara,
Bukit Kiara, 60000 Kuala Lumpur
www.qureshi-intl.com
Phone: +603 2011 1007
Qureshi KL Opening Hours
Daily: 11:30 am – 2:30 pm & 6:30 pm – 10:30 pm