Monica Tindall
Disclaimer: This is not your usual tourist list. This compilation of the top 10 restaurants in KL to take visitors was curated especially for my parents' recent visit to Kuala Lumpur. They are from country Australia with sensitive tummies and a taste for quality produce and simple recipes. They have visited Malaysia numerous times before and have done the tourist scene comprehensively. On this visit, they wanted to see what we love and enjoy. Eat where we eat. Go where we go. This is a very personal list. It's the food we love enough to share with family.
Arriving on a night flight, I needed to have something to feed mum and dad as I knew they wouldn't want to venture out after spending the last 12 hours travelling. At the same time, I wanted to give them a "wow" welcome. I just don't have time to cook something special myself with my schedule. I am immensely thankful though for Southern Rock Seafood's delivery service.
Southern Rock Seafood came to the rescue with their Oysters and Champagne deal including a dozen Irish Premium Oysters and a mini bottle of Moet (RM180). Backing up the molluscs, we also ordered the Fuel for Love Seafood Platter (RM88). Bubbly and seafood were just the right combo to present the warm welcome I had hoped, while at the same time giving something light and easy to digest for a good night's sleep.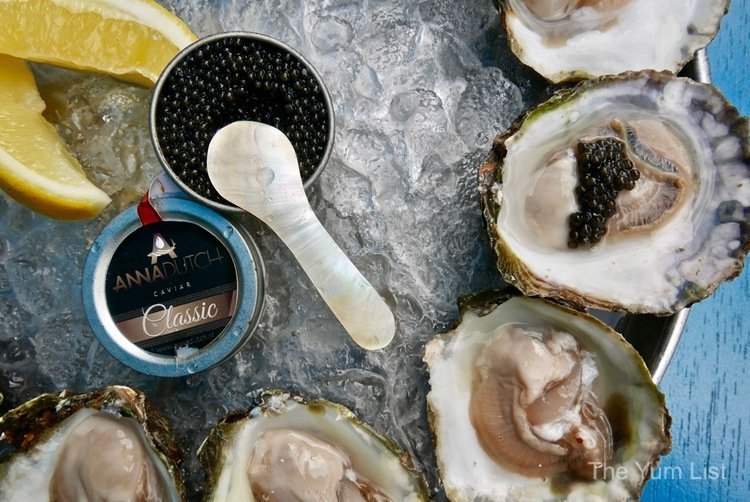 Continuing with the goal to impress, my parents' visit timed perfectly with the bi-monthly brunch at W Kuala Lumpur. It's personally my favourite brunch in KL as I appreciate the significant focus on supporting local food suppliers and providing quality over quantity. In my opinion, it is also the most fun! The vibe here is always cheery and alive. Various packages, including a free-flow of cocktails and shots along with live entertainment, helps! My parents loved it!
On the third day, we kept the razzle-dazzle momentum going with a trifecta of culinary stars. Beginning at Delirium Belgian Beer Café, beer-loving dad was in all his glory trying brews from around the world. Making it even more special was the knowledge shared by the enthusiastic manager William, who has a cracker memory and contagious passion for all things hoppy. Even mum, who is not generally a beer drinker, found something to her liking under the staff's intuitive guidance. Good drinks, combined with lively service and pretty views over the KLCC fountain made for a delightful afternoon.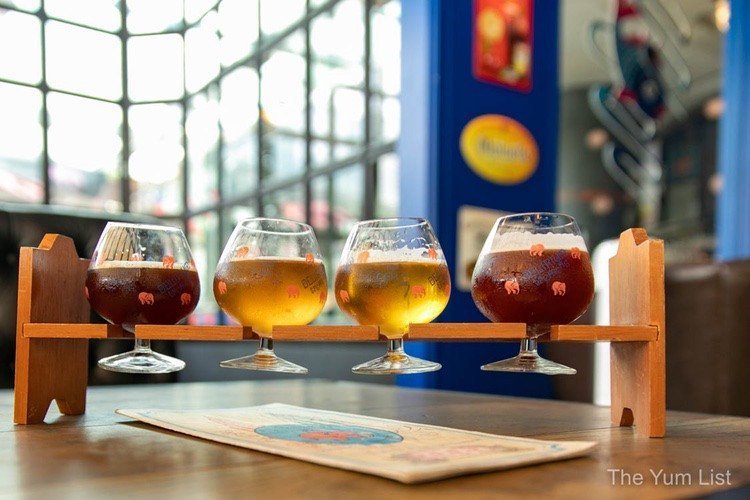 We didn't have to go too far to add some solids to our diet. Right upstairs is a true Malaysian gem – something that really should make the country proud – OpenHouse KLCC. It is one of the most beautiful restaurants in the city not only in terms of eye-catching interior design but also in plating of food. Celebrating Malaysia's rich culinary history and its grand diversity of ingredients, a meal at OpenHouse should be on every visitor's (and local gourmet's) to-dine-at list.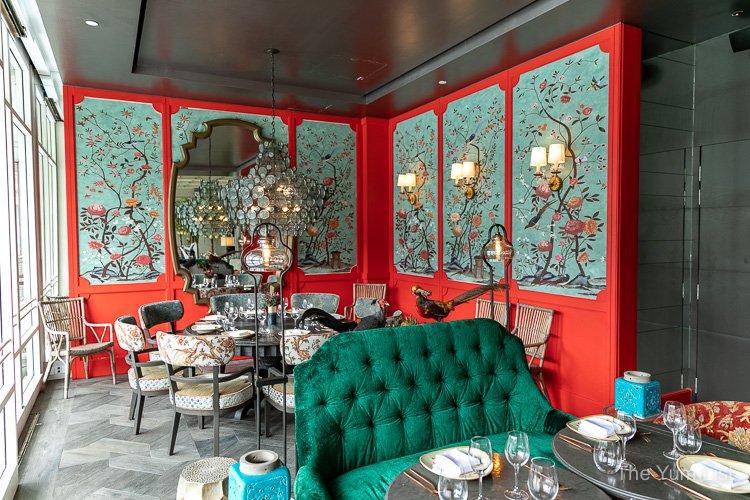 Rounding off the evening, we crossed the road for a final cocktail with a view. WetDeck at W Kuala Lumpur opens up across the hotel's pool and beyond to fabulous views of the Petronas Twin Towers. This bar heats up around 10 pm quickly filling with a party crowd with a love for Champagne. We arrived way before that happened, getting a sofa to ourselves and uninterrupted vistas of the country's icons.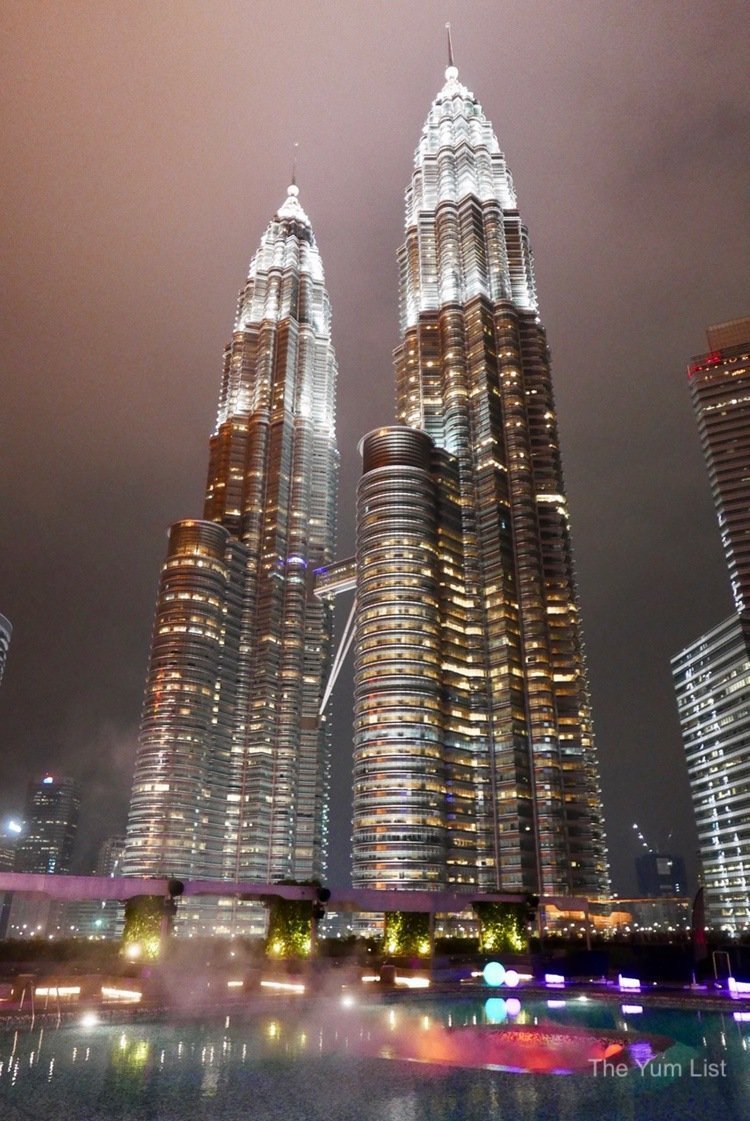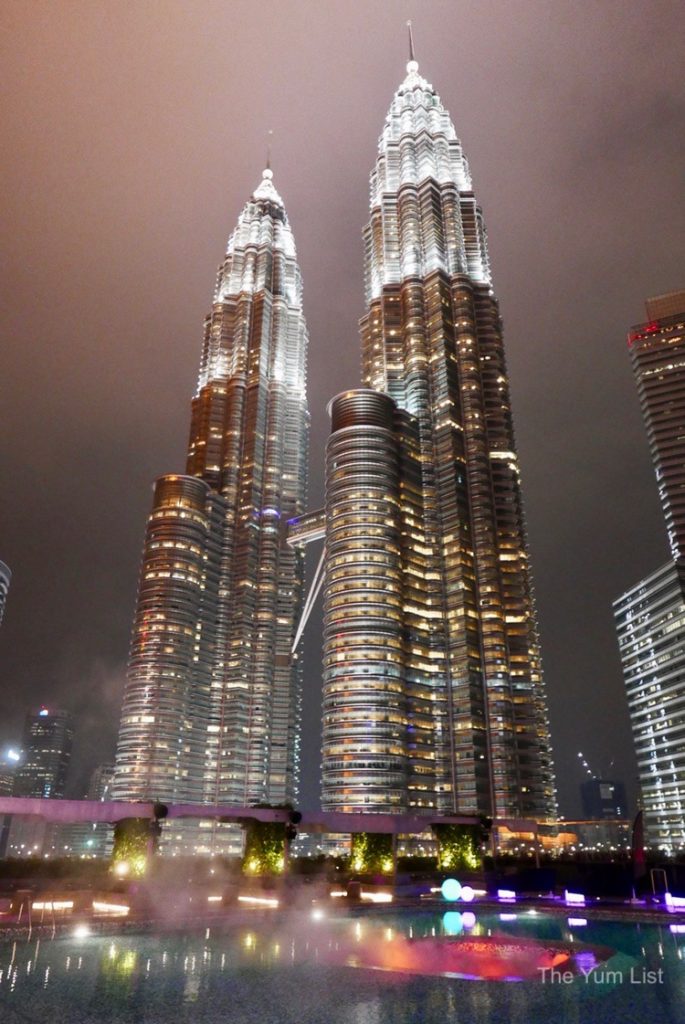 Valentine Roti
We went from one end of the dining scale to the other on the fourth day with a trip to Valentine Roti. While the scenery changed dramatically, the profile of the food is just as tasty and is another Malaysian star. Valentine Roti reputedly (it's not my opinion alone) sell some of the best roti in the city in a whole assortment of flavours. Our favourites are roti kosong (plain canai), the roti boom (sweeter calorie-dense bomb) and roti pisang (banana roti). It all must be washed down, of course, with a hot cup of teh tarik.
By the fifth night, my parents were getting into the groove of things and I thought it time to surprise them with something adventurous – Dining in the Dark. With zero-light in the dining room, guests are guided by blind hosts who navigate according to sound and feel. Taking away all input to your eyes makes the other senses pick up their game. Mum was a bit reluctant to try this one and I wasn't sure that she'd make it to the first drink. When the food arrived, however, and with constant check-ins from our kindly server, the evening was a huge success.
The team at Dining in the Dark gently warm guests up to the experience with sensory games and dimmer lighting in the bar before entering. You are also invited to let the team know of any dietary restrictions when making a booking with requests such as vegetarian and gluten-free easily catered to. You can be assured, however, that there are no bizarre foods likely to show up on an Andrew Zimmerman program on the menu. It's all very pleasant and at the end, it's a lot of fun seeing if your predictions match up to the actual courses. It's a unique dining encounter and one that will surely stick in memories and the story of the encounter be told for years to come.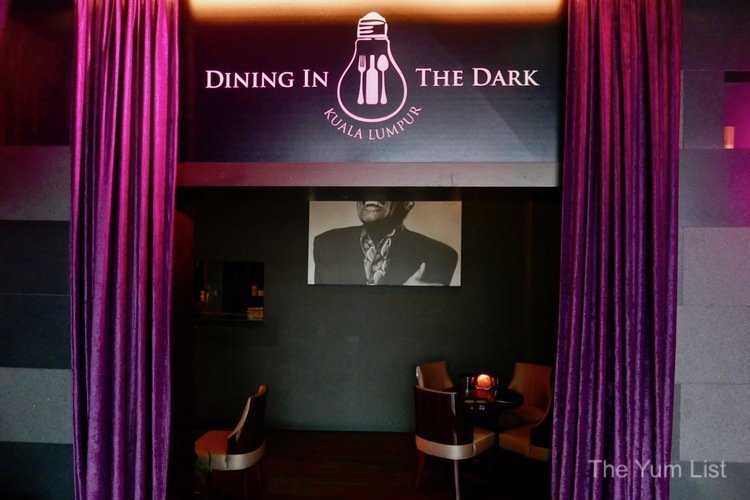 Taking a break from all of the outings, Bottega Mediterranea was a godsend in enabling us to continue our culinary exhibition from the comfort of our home. With insufficient energy to groom up once again (and still racing home from work every day to entertain), ordering a meal online from these guys gave us all the benefits of a home-cooked meal, without the hard labour that goes into making it.
Riccardo and his family make everything from scratch and my favourite dishes here are their homemade pasta and salads. They even make tiramisu from scratch and if you're a first time customer you can claim a free tiramisu with a minimum spend of RM 30 by using the promo code THEYUMLIST when you order online.
Pasta and salad are not all we ordered though. Bottega Mediterranea makes it extraordinarily convenient to host gatherings with their charcuterie and cheese boards. A selection of Italian wine to go with, sure makes this a one-stop-shop.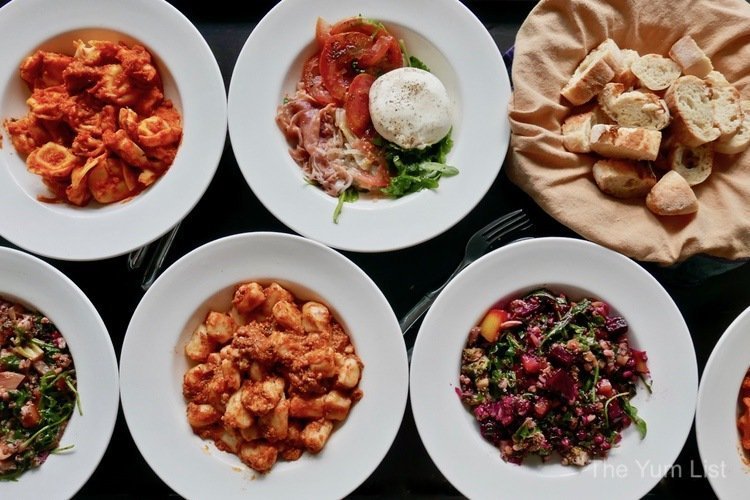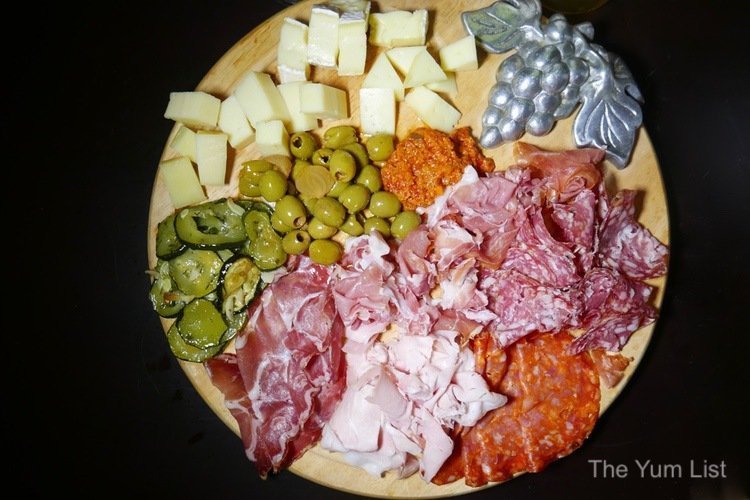 Friday evening, we take things along a Lebanese route with a visit to Byblos in TREC KL. Chef Azourni is another chef who insists on making everything from scratch and it is really noticeable in the high quality of the food. I love, love, love all of their mezze – especially their hummus with cashews and their bread, which you can watch rise in the oven just before serving. Grilled fish and the special sauce that goes with it proved a hit with my folks and we didn't miss ordering a cheesy manakeesh pie to really make sure we'll got our carbs for the day either.
If you're a night owl, Byblos has live music and belly-dancing shows later in the evening. Apparently, it gets quite lively. I, however, am never up late enough to catch it. The kitchen doesn't close until 3:30 am on the weekends! So do know, if you're taking your guests on a late night safari, Byblos is a great place to refuel at in the wee hours of the morning.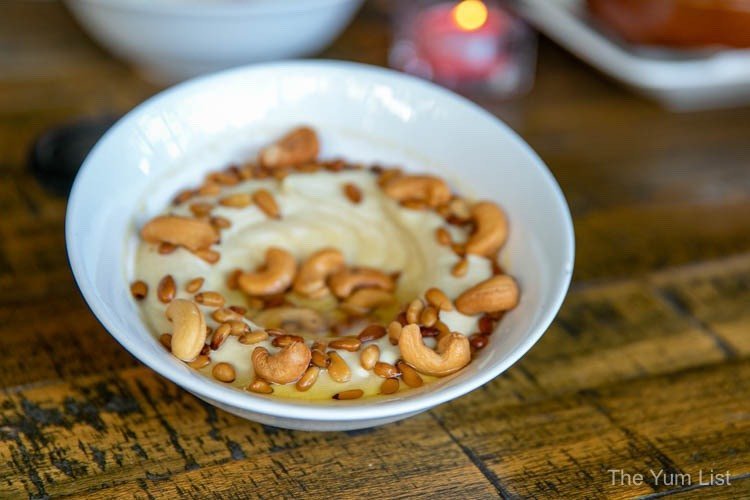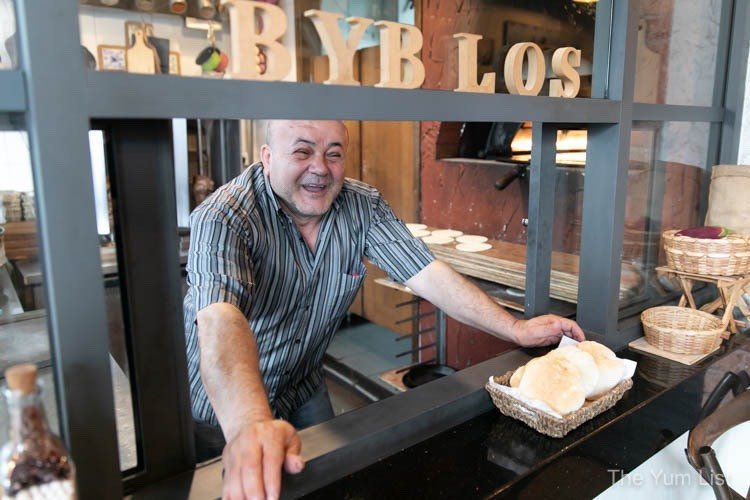 Right next door to Byblos is possibly the most fascinating bar interior in KL, Iron Fairies. Adorned with 1000s of metal fairies, scores of bottles of fairy dust and an entire ceiling covered by butterflies (The Butterfly Room – the upstairs hidden bar), it is a treasure trove for the eye to behold. I visited with my Yum List team earlier when they opened. This week though I brought by parents and found the overall experience to be remarkable.
Upon arrival, as we gathered to take some family snaps by the entrance, one of the staff greeted us, informing us that he had much better locations to take photos. We were happy to be advised so he swiftly picked up my camera and led us off on a photo shoot around the bar (I wasn't there on a media visit, I presume he just thought we were popping by to check it out). Such hospitality continued into the evening with various members of staff enthused to interact, giving dad the cold beer he desired and whipping mum up a "very light" cocktail.
The Fairy Dust Factory, as the downstairs section is named, is a fantastic location for pre-dinner or post-dinner drinks. They have some signature cocktails the will put some gas in the tank for a big night of partying and some equally elegant mixes, pretty enough to take multiple Insta-snaps and sip on for the rest of the evening.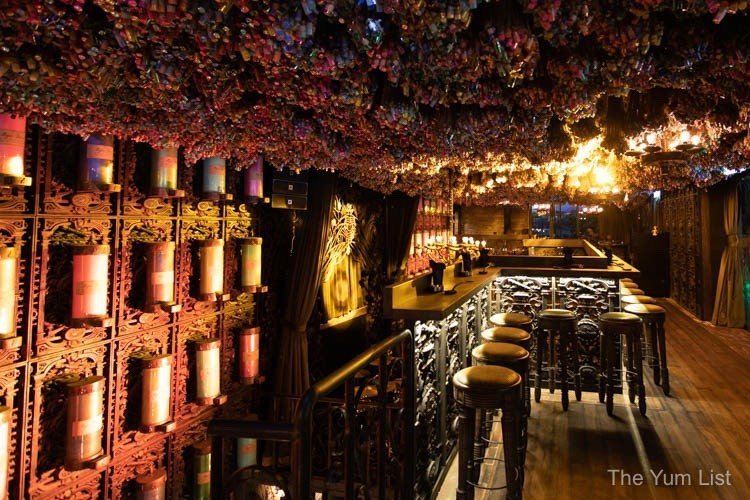 Saturday rolled around we took a short excursion about 30 minutes out of town to the Thai Fish and Veg Farm. It's a lovely drive out of Ampang as you enter jungle-covered hills. Once you reach the farm, the feeling of being hugged by nature is extremely comforting. This team grow their own veg and raise their own fish as you may have guessed from their name. My favourite dishes here are the tilapia, wok-fried veggies (whatever is in season – it's literally plucked minutes before cooking), and they do make a pretty mean mango-sticky rice.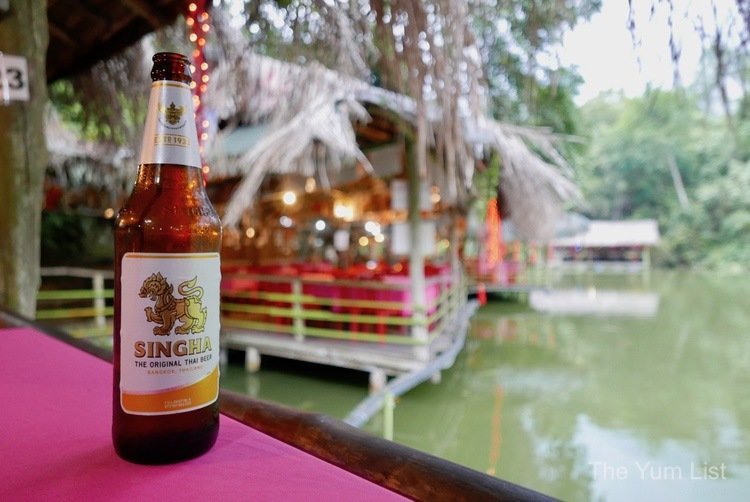 Afternoon tea in a beautiful hotel is a highlight of a luxury travel experience in South East Asia. Often though, all attention is given to setting and service with food sometimes being left as an afterthought. Be that as it may, the chocolate-themed high tea, High On Sugar at Thirty8 is an exception. Despite having striking views from double story glass walls, no guest leaves with vistas alone on their mind. Instead, the cacao-laden spread often induces sweet dreams for weeks to come.
Monday rolled around and again we were looking for comfort good. For us, the warm and hearty recipes of Nero Nero brought just that. With not one but two Italian chefs, I knew the family would be assured of leaving overly satisfied – both stomachs and hearts fulfilled.
Nero Nero is a place where the chefs describe their specials with a twinkle in the eye and an insistence that you must try more. My advice to wear loose pants or an elasticized waistband was well heeded unlike my suggestion to the chef that we didn't need dessert. We're glad he didn't listen.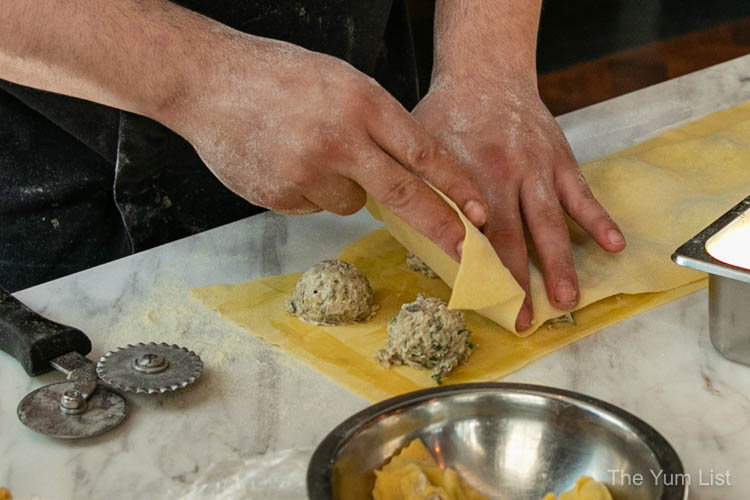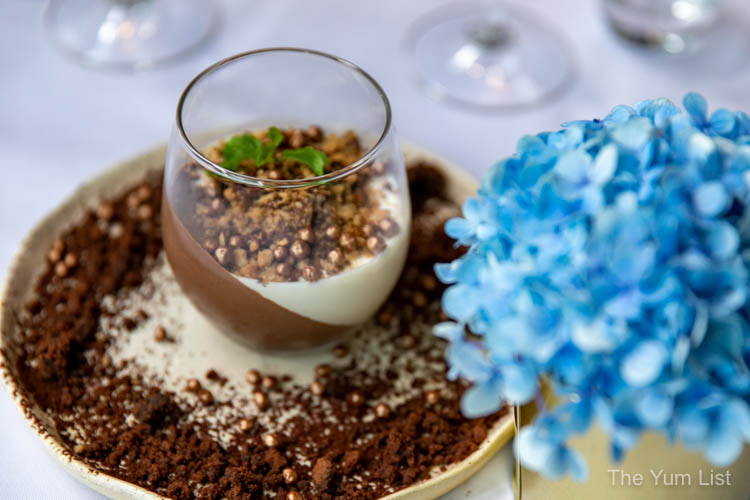 The last night in KL, but by no means, the last one on our list of Top 10 Restaurants in KL, had to be something special and I knew just where to take my parents – Fuego. Located in Troika Sky Dining, this restaurant needs no introduction. It is so highly regarded that they hold two seatings nightly and are often booked out weeks in advance. The drawcard here is a vibrant mix of Latin food, expertly crafted cocktails and a semi-alfresco patio on the 24th floor overlooking the KLCC park and towers. I'm not a late night person anyway but I prefer the 6 pm session as it allows a chance to watch day turn into night and capture some magnificent sunset photos to match. The menu here is exceptional all-round but there are some must-orders: ceviche; guacamole; churros and Fuego's version of a mojito. Yummo!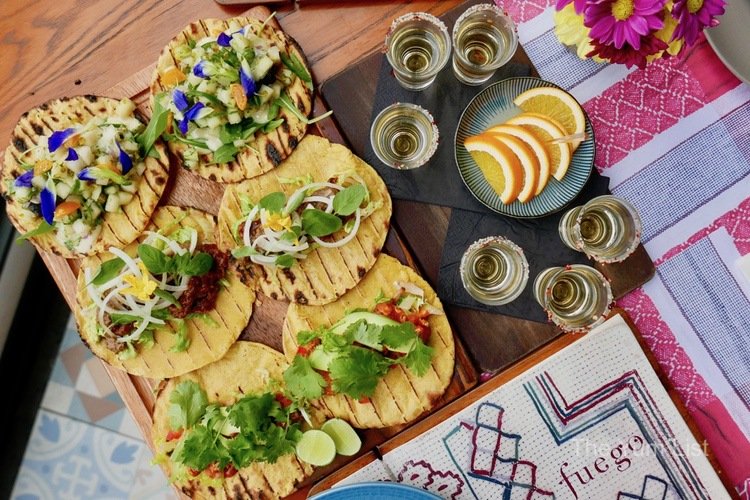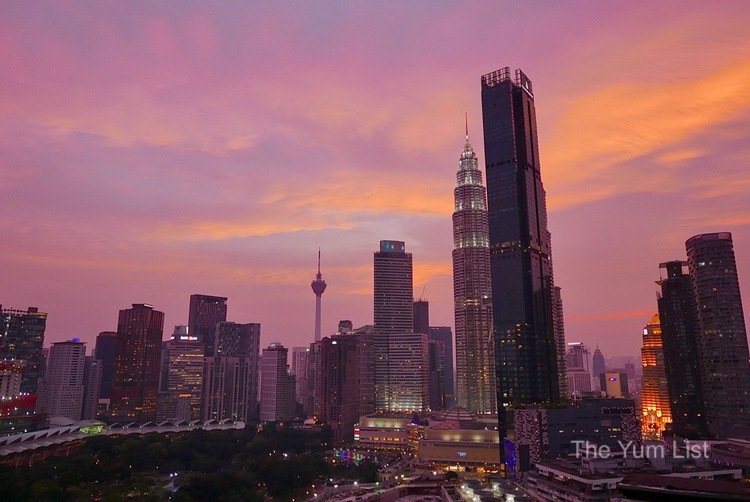 What are your Top 10 Restaurants in KL to take visitors? What restaurants would you like to share with your family and close friends? Drop us a line in the comment box below. We'd love to read your top 10 restaurants in KL list.
*** For the time while I was work, I made a list of cafes within walking distance of my home where mum and dad could go out for brekkie and enjoy a great cup of coffee. Find that list of cafes around the Jalan Ampang area here.