Monica Tindall
There is nothing ordinary about W Kuala Lumpur. Every interaction within the property, both human and in design, inspires out-of-the-box thinking. While the atmosphere is casual, there is a buzzy vibe causing guests to take a look at the world through another lens. We've walked away inspired after every visit to their various food and beverage outlets and now have high hopes for what an entire weekend stay has the potential to do.
W Kuala Lumpur – Location
Built right across from the iconic Petronas Twin Towers, there is no more convenient location than this. Easily accessed by public transport and walking distance to the major shopping, dining and entertainment districts, W Kuala Lumpur is well-positioned for both business and leisure. On-site parking is complimentary for hotel guests.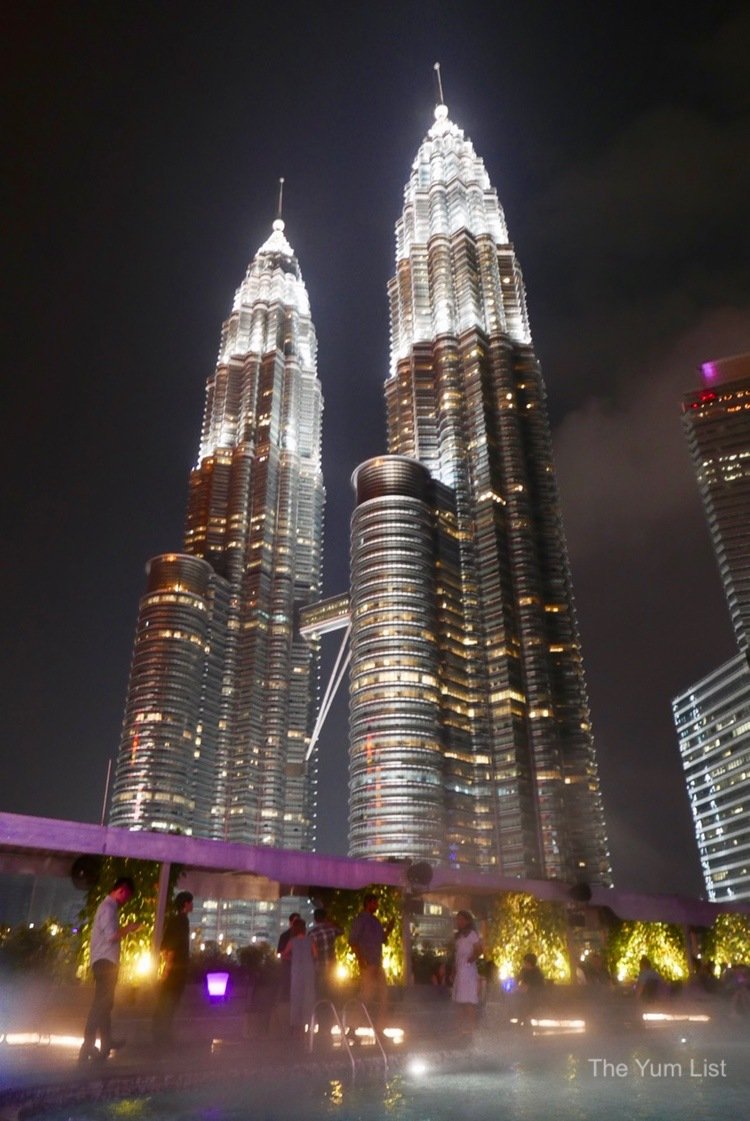 W Kuala Lumpur – Rooms
Multiple room categories suit a variety of Wants and we find ourselves in a Spectacular Room, so named because of the eye-catching view of the towers seen directly from the floor-to-ceiling windows. It's a standard room size of 42 square metres but the design is such that there is little symmetry. The lines are at irregular angles seeming to streamline the space and point one's gaze towards the windows.
Funky splashes of fuchsia brighten the design with artistic lamp shades, colourful cushions and a pixelated splash back in the vanity adding to its vibrancy. Lighting can be chosen to mix up the mood and the push-button controlled black-out blinds ensure we get a good sleep-in (along with the excellent bedding – those W signature beds have a good balance between firm and soft).
The shower is as expected with instant, high-pressure hot water with a choice of hand-held head or rain shower. An enormous bathtub could fit two but we don't even try it as there is so much happening at the hotel that we don't actually spend much time in the room. A sliding door closes off the bathroom from the bedroom giving some privacy, although light can still be seen through the semi-transparent wall so it's not 100% non-disturbing. The small walk-in closet, however, can be sealed off so it's there that I get dressed early morning for the gym trying not to wake Sleeping Beauty.
Bliss bath products stand out with a foaming face wash offered beyond the usual soap, shampoo, conditioner and moisturizer. They're good quality too. The eco-gal in me shuns mini-plastic bottles much preferring the refillable containers found in more boutique properties but I find it hard to resist and break my attempts at zero-waste to give these a try.
Being a neat-freak I do like that house-keeping returns in the evenings for turn-down service, closing the blinds, putting slippers by the bed and sprucing up the room once more. Also of note is the simplified phone system with just one button – Whatever/Whenever -bringing you what you need when you need it.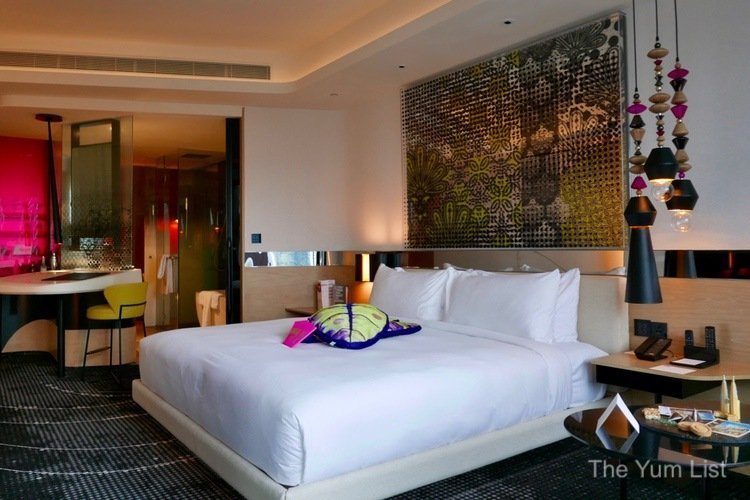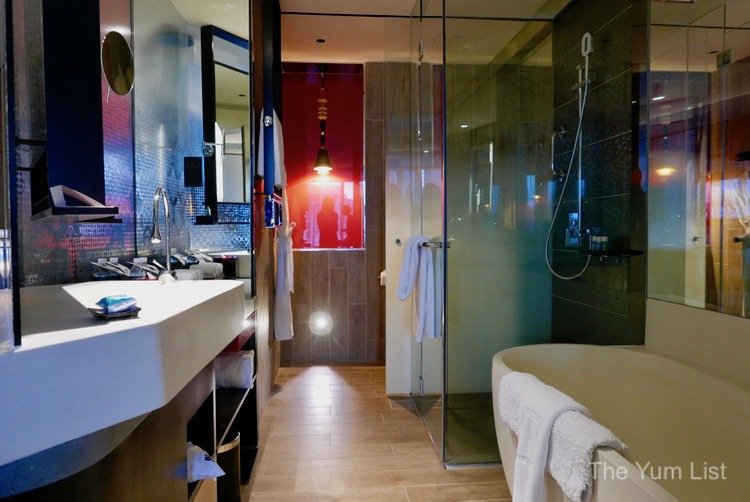 W Kuala Lumpur – Elite Lounge
Apparently, the hotel has received some criticism from KLites who are used to 5-star hotels offering a club lounge. It's not part of the W brand but the team at W Kuala Lumpur has navigated this complaint by providing an Elite Lounge Hour nightly at Woobar on Level 8. And, after checking it out, I like this way more!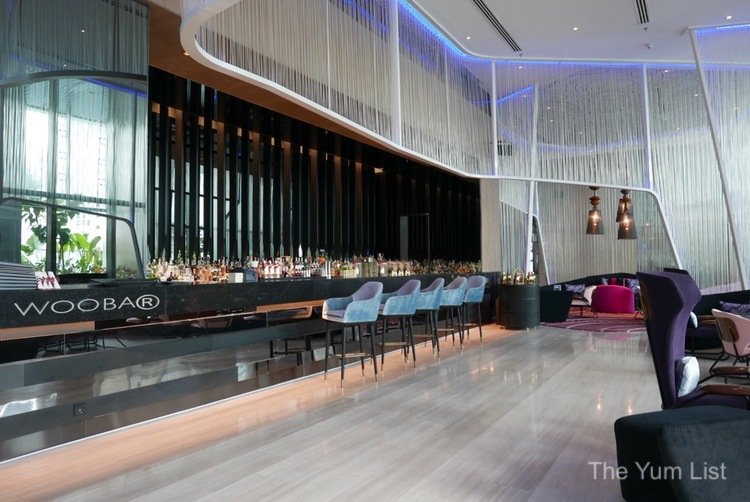 Sit in the delightful bar or cushioned lounges lit by an assortment of contemporary lights and enjoy a curated menu of Sips and Nibbles. On the Sips side, there is wine, beer, juice, soft drink and three cocktails. The food menu is a simple choice of five dishes but these recipes are high-calibre. I would much rather this handful of superior choices than a large spread of average food. Organic vegetables with local goats' cheese, marinated olives with aged Hispanico cheese and chef's signature kingfish ceviche are very much to my liking. Hubby thinks the skewers of flame-grilled wagyu beef and the foie gras chawanmushi are pretty fine too. My personal opinion is that in the game of quality versus quantity, the former always wins.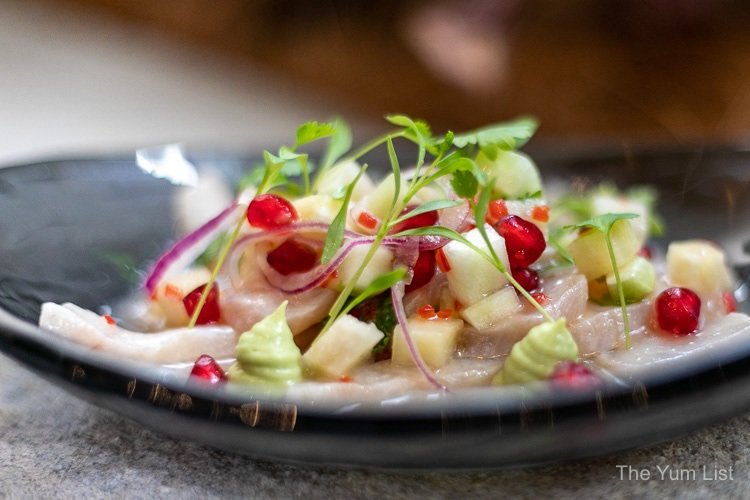 If you want to extend those hours, you can try a few craft cocktails at Woobar. Of note are High Five (Tualang honey and gin), Nut This Time (dark rum and nuts infused Campari in a bird glass) and the smoky Islay Wonderland (whisky and vermouth, smoked before serving). It really would be easy to stay here for an evening but we must press on as it's time for dinner in Flock.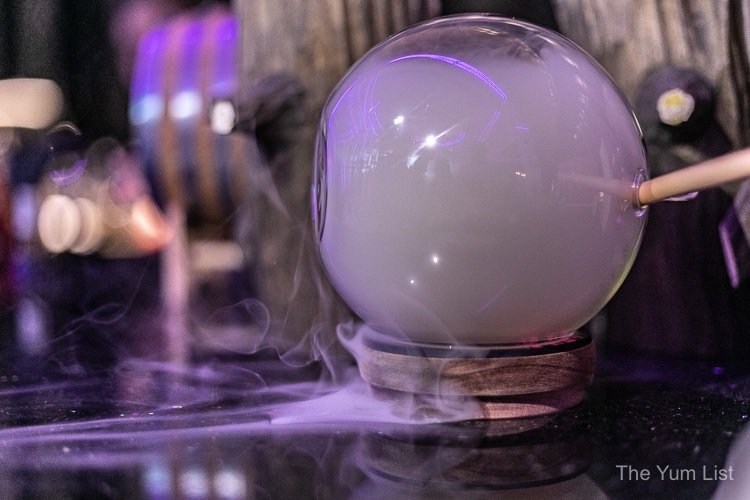 W Kuala Lumpur – Dining
W Kuala Lumpur's dining options are fun, unconventional, feature ingredients sourced from local artisans and are downright delicious. From Woobar for craft cocktails or afternoon tea to Yen for fine Cantonese cuisine and WetDeck for some of the most fabulous parties in the city, all are injected with a sense of joy and vivacity that make every guest feel as if they are part of the "in" crowd. (The hippest thing about W Kuala Lumpur though, is that the only restraint regarding what's considered, "in," is that you be yourself. Express your personality freely. We all belong. I like that a lot.)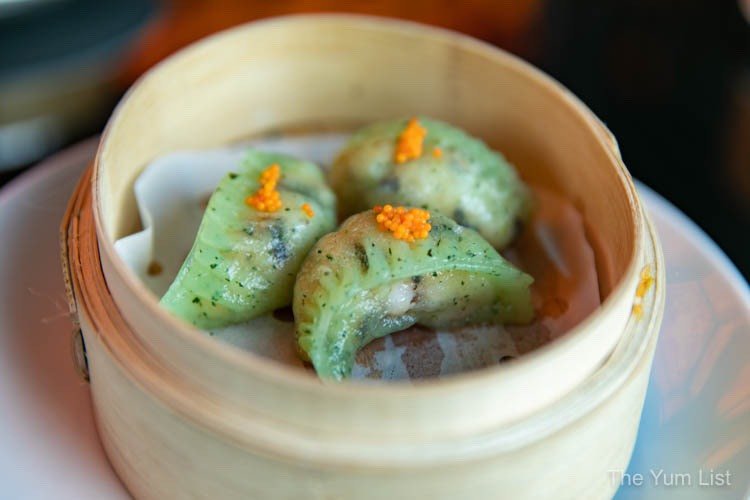 Flock continues the concept as the brand's all-day-dining restaurant where breakfast is served buffet style, lunch and dinner a la carte and a phenomenal Sunday brunch is performed every month. You can find more on their dinner and lunch menus here and here and check out why I said the brunch was a "performance" here.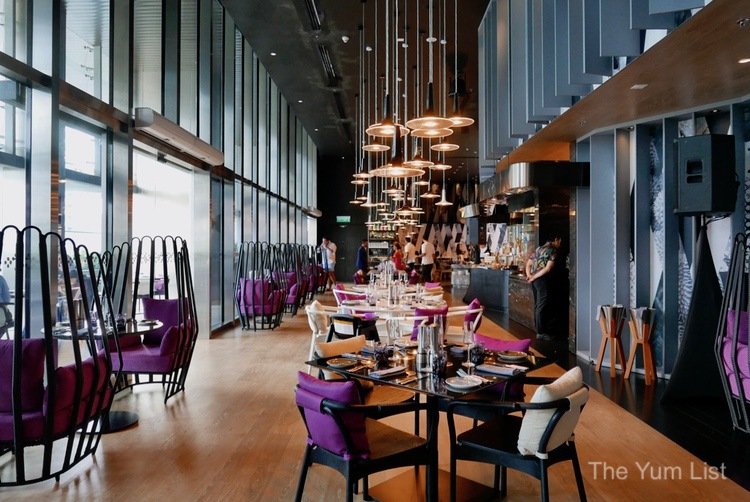 What I consider to be the best hotel breakfast in Kuala Lumpur is found at Flock (outside guests are welcome as well at the price of RM100+ per person). The key to success is again a focus on quality rather than quantity. Take, for example, the quintessential breakfast ingredient, the humble egg. Here they are free-range, organic and three times the price of regular eggs. Also, reexamine the fruit. It's way beyond the sad ubiquitous presence of unripe melon found on even the "top" buffets in the city but a careful selection including seasonal fruits such as red dragon fruit, mango, passion fruit and rambutan. The fabulous local cheese section cannot go without mention either. A local cheesemaker makes the entire stock of what easily competes with any Italian, French or Spanish cheese in KL wholly from local cow's and goat's milk. It is an admirable result of dedicated work and so very proudly Malaysian.
And, oh the baked goods! There are creative pastries, pink brioches and custard buns with iced flowers on top that will delight the child at heart. But, for me, the small loaves of rustic grainy bread are all I need. Firm crusts and dense spongy middles, they are good enough to eat on their own but you might want to try the local Tualang honey (indigenous suppliers have climbed some of the tallest trees in the world to get it for you) or honey fresh from the comb.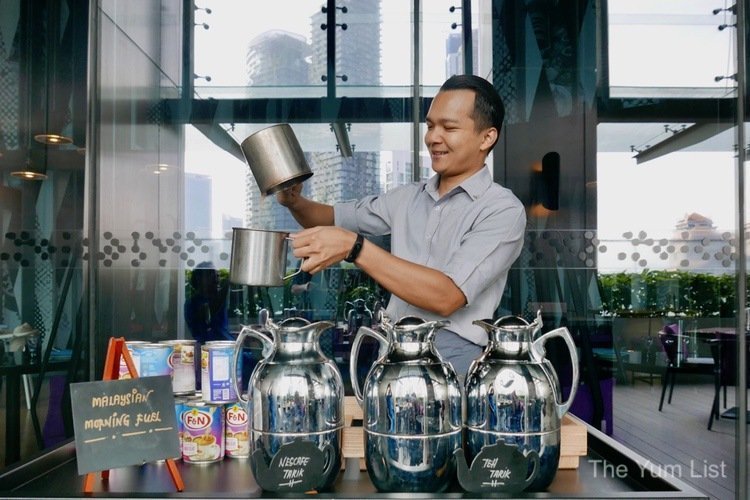 There's sushi, cold cuts, hot Malay, Chinese, Indian and western dishes along with their chilled counterparts. A fabulous salad bar allows you to pick greens straight from the plant and is sided by a beautiful arrangement of yoghurt, red quinoa parfaits, fruit compotes and Bircher muesli. Juices and smoothies are freshly squeezed and blended and there are even fresh coconuts too along with coffee and tea made to request. Rattle, rattle … the teh tarik tank is on its way! Poured on demand, the local delight of teh tarik is acrobatically streamed to frothy heights. The pulling of the tea is an engaging show and embraces the spirit of participation and exchange the W brand holds so dear.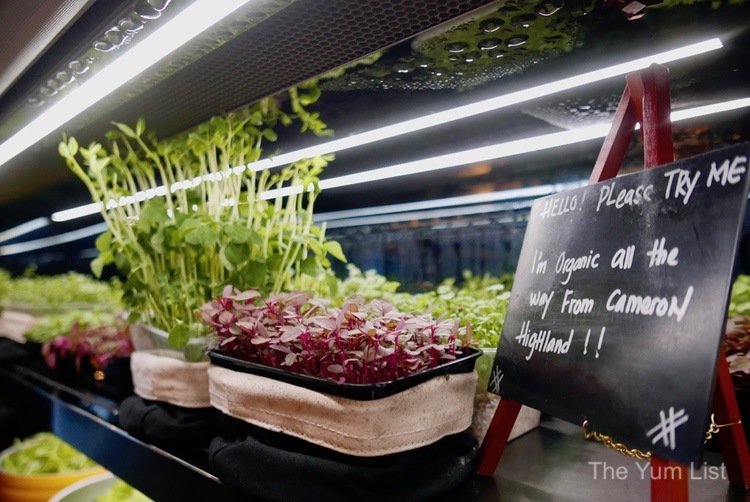 Backing up the quality buffet is a tight menu ordered a la carte. Both western and local recipes take centre stage and are presented in small enough portions to allow you to try a few. Waffles, pancakes, oatmeal and any style of eggs hit western hankerings while nasi lemak, roti canai and roti bakar shows some love for local. I'm taken by the Smoked Salmon Egg Benny with a perfectly poached organic free range egg and the most delicious yuzu Hollandaise sauce. As they say, breakfast is the most important meal of the day, and here at Flock, brekkie is treated with great significance.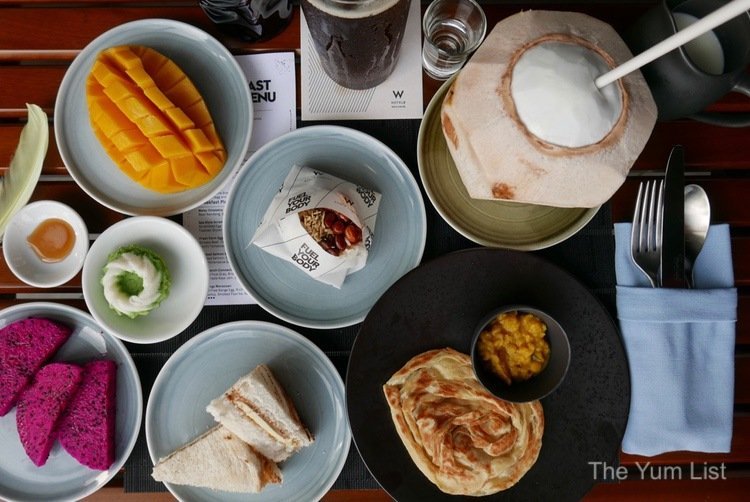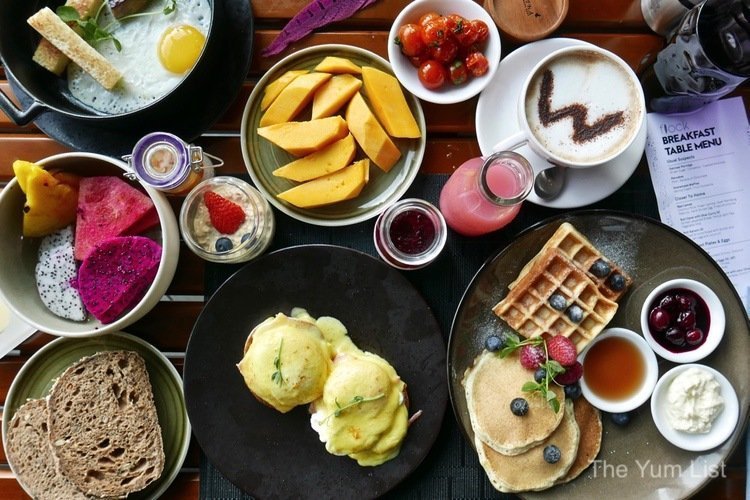 W Kuala Lumpur – Facilities
Providing balance to the scrumptious food options are well-equipped health facilities. FIT, W Kuala Lumpur's workout room, is a naturally lit and cheery place stocked with towels, iced water and disposable headphones. Technogym cardio machines are top of the line and a range of free weights and strength equipment make for a balanced workout. WET, the outdoor pool with uninterrupted views of the Petronas Twin Towers, is another spot to get some fitness (or relaxation) in and is made extra special with visiting master instructors running classes such as the WeBarre class I participate in on Sunday morning (a combo of ballet, Pilates and yoga). It's a motivating location for an exercise class: my only dilemma is following the instructor or admiring the view!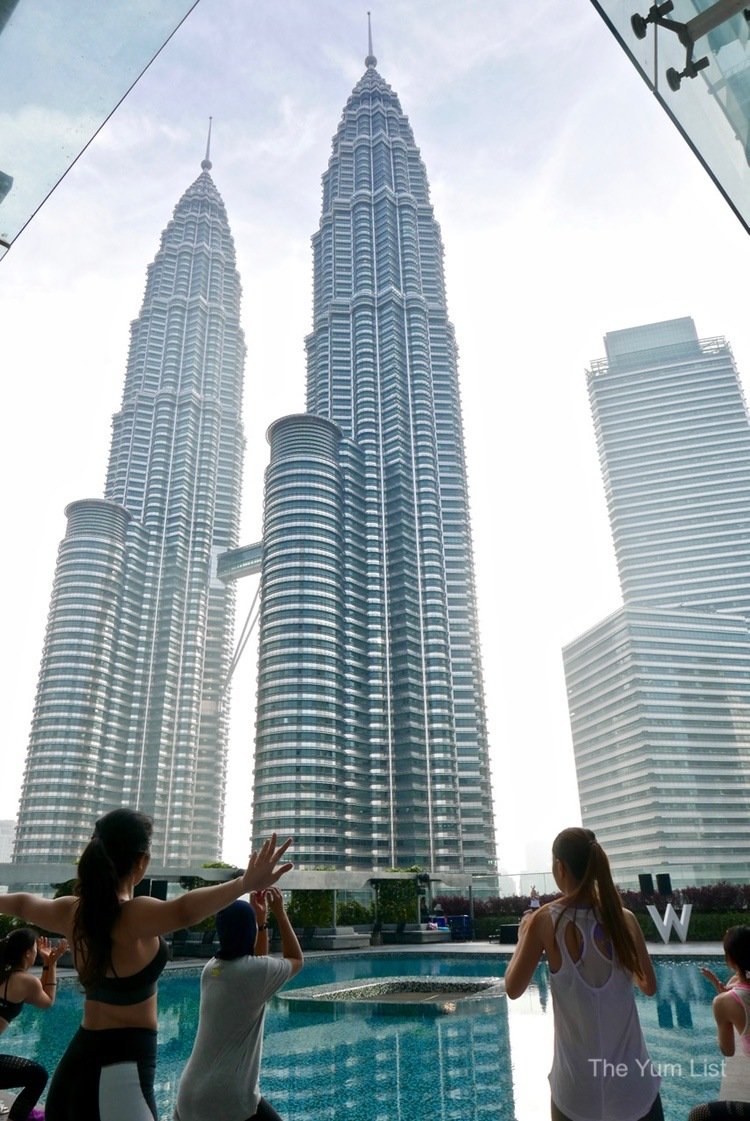 W Kuala Lumpur – AWAY Spa
Lastly, a session at the recently opened AWAY Spa is the ideal way to spend an afternoon, detoxing from the previous evening's fun and revitalizing before getting ready to do it all over again. Follow this link for an in-depth look at the spa facilities and packages.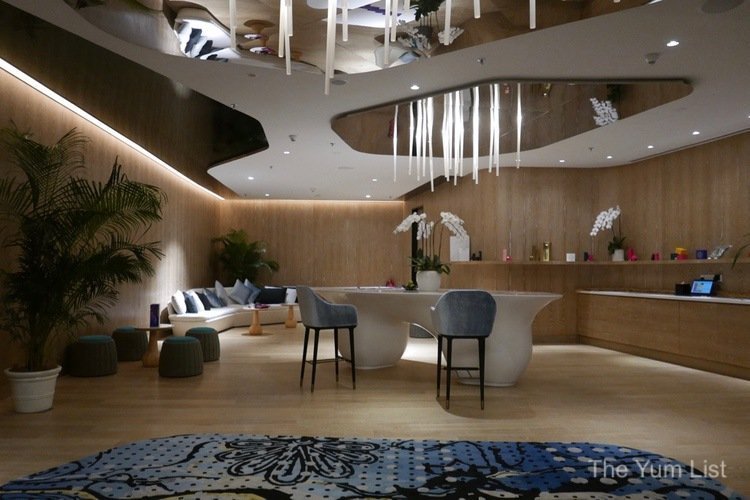 W Kuala Lumpur – Service
The staff at W Kuala Lumpur have no name tags. They're expected to engage with guests and get to know them so that interactions are fluid and friendly. Tattoos, purple hair: it's all okay. Each individual's personality is meant to drive the service. It's not a standardized machine; it's much more fluid. There's a sense of freedom of expression in the staff and with that, you are also encouraged to be all who you are.
Reasons to stay at W Kuala Lumpur: fantastic location right in the city centre of KL just across the road from the iconic Petronas Twin Towers and easily accessed by public transport; stunning views; excellent beds; the best hotel breakfast in Kuala Lumpur; delicious food and beverage options; home to one of the hottest bars currently in KL.
W Kuala Lumpur
No. 121, Jalan Ampang
Kuala Lumpur, 50450 Malaysia
+60 3-2786 8888
https://www.facebook.com/WKualaLumpur/