Words: Patricia Podorsek   Photos: Monica Tindall
"Nothing beats honest food."
In four short words, the tagline for The Good Co. captures volumes about the level of quality and wholesome simplicity of KL's well-respected purveyor of health food. With these four words come four values, proudly displayed on their menu and website. From their kitchen prep to their sourcing, this is an organization that lives their mission and these values. Let me show you what I mean.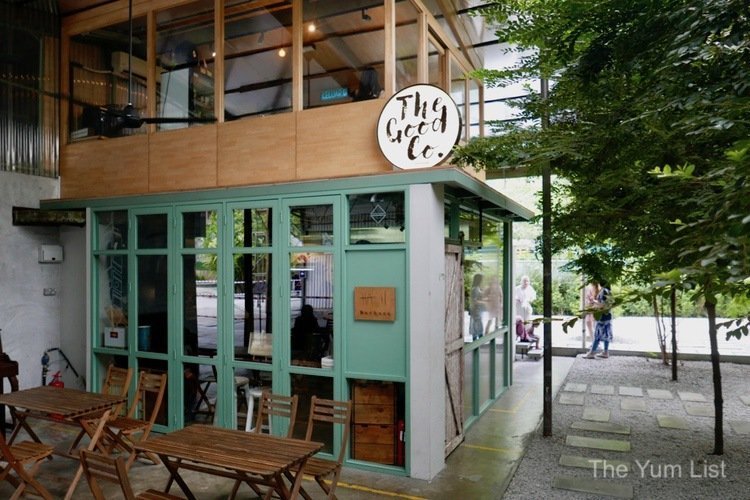 The Good Co APW The First Value is "Fresh"
The fresh ambience of The Good Co APW begins with its new location in trendy Art Printing Works, a converted printing factory turned creative hub where food, art, culture and technology collide. Tucked around a leafy corner and up a narrow stairway sits the cafe, perched like a tree house among the branches, cosy seats overlooking the boutiques and shady lanes below. We grab a stool at the window counter and settle into some excellent people watching. The chic industrial background appears to be very popular with the weekend Instagram crowd.
Fresh food arrives wrapped in a tortilla with the Satay Wrap (RM12.90). Here, shredded monkey-head mushrooms and tempeh are tucked in with lettuce, carrots and cucumber before a grilling warms the palate and softens the crunch. The satay sauce adds a layer of sweet tang to the sandwich. Ingredients are purchased daily and dishes made to order.
Fresh coffee does not just mean the barista steaming up the milk for your espresso. It also means grinding locally roasted beans for their own TGC Blend. We try an Almond Latte (RM14) and appreciate the well-rounded flavors that finish smooth with notes of nuttiness.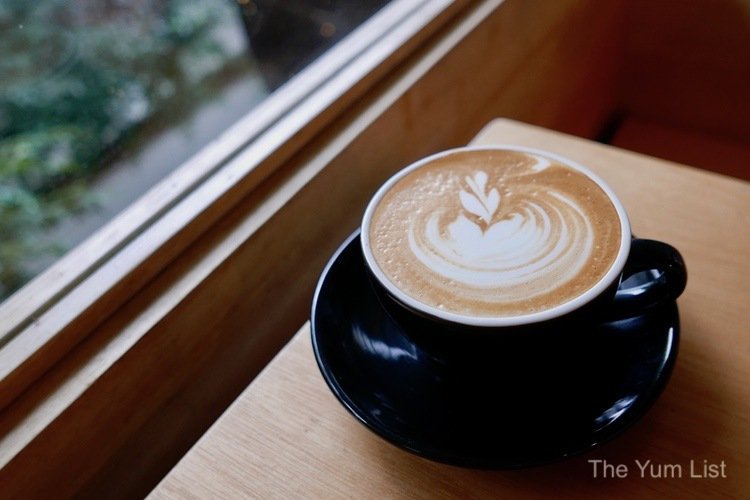 The Second Value is "Quality"
Like an artist's palette, the Nasi Lemak Beckham (RM20.90) produces Malaysia's famous dish In stunning rainbow array. Most eye-catching is the butterfly pea brown rice at the center, which gets decked out with healthy sidekicks like arm candy on a date. The eggs are free-range and the vegetables local. Most impressive is the rendang monkey head mushroom, spicy and shaggy with freshly grated coconut flakes in the sambal coating. Everything is prepared from scratch without artificial additives. I love that the peanut sauce still has little nubs of nuts in it for extra crunch.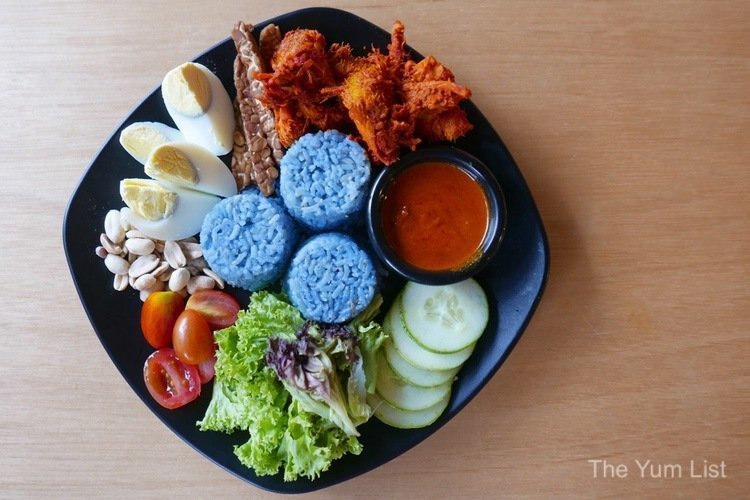 Similarly outfitted is the Superfit Angmoh (RM20.90), a superfood bowl filled with pesto-laced quinoa, avocados, chickpeas, roasted vegetables and other yummy goodness. This is a bowl of wholesome ingredients to grow the brain as well as the muscles. I already feel about 100 times smarter than when I walked in!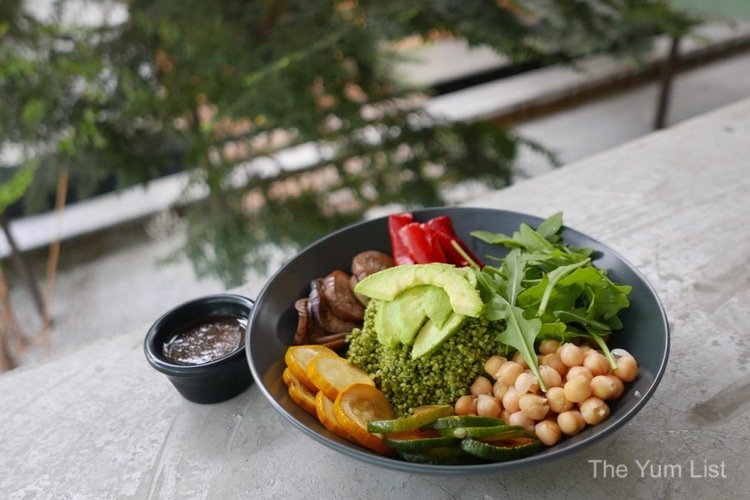 The Third Value is "Delicious"
The beautifully presented Hana Bowl (RM25.90) looks more like a floral arrangement for the table than the sweetest part of our meal. The Good Co uses no processed sugars in their recipes, only natural ones. In this Smoothie Bowl, fruits play the leading role: Berry and banana puree form a creamy base to a handful of nuts, freshly grated coconut and a flower of mango. Buried deep in the pudding lies a hidden treasure of homemade granola. This healthy bowl would serve equally as a delicious breakfast or dessert.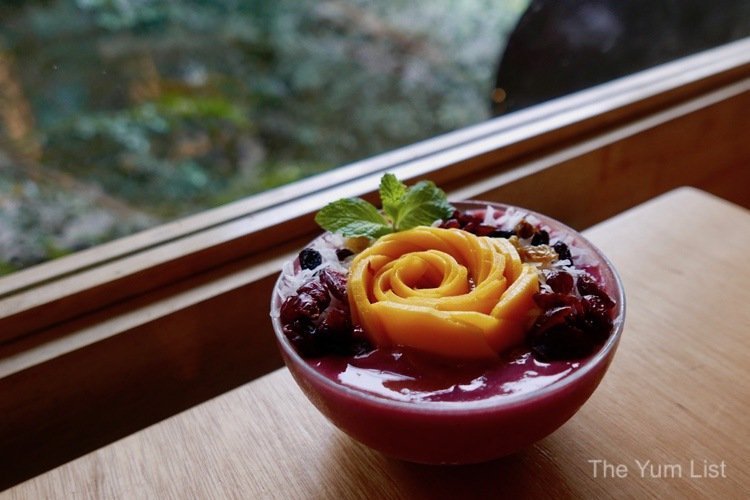 Equally beautiful and delicious is Sweet Potato Latte (RM14), a gorgeous non-coffee option in pretty purple hues. Japanese sweet potato offers a rich earthy base to the foamy milk that we lap up like kittens.
The Fourth Value is "Convenient"
Many of the menu options at The Good Co APW arrive pre-packed (prepared daily!) for easy takeaway. First, are a set of cold-pressed juices. We sample the Skinny Dip (RM12.90): lotus root, jicama, green apple, wild honey, lemon, and mint come together for a refreshing citrusy drink. We enjoy the slightly chalky texture brought by the jicama and the tart finish from the apple.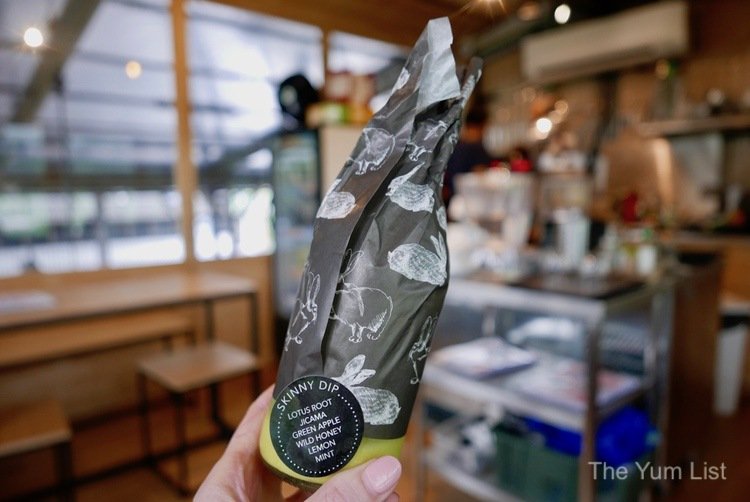 Breakfast and lunch options can also be found in easily-carried jars. The Soul Jar (RM12.90) offers layers of granola, bircher muesli, honey, yogurt, and raspberry rose puree in a glass that resembles a parfait. (And for those of you who speak French, a parfait parfait!) This jar is full of texture, overlaid by a subtle rose flavor, and injected with little nibs of chocolate.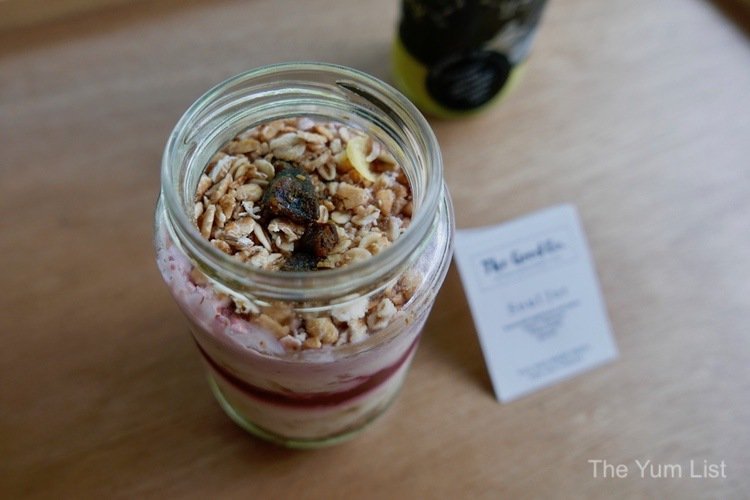 You may have noticed by now that trying to fit all of these menu items into four separate categories is something of a futile task. The Soul Jar is both convenient AND delicious. The Nasi Lemak merges Fresh, Quality and Delicious. And when you take the Superfit Angmoh home in a jar, you see how all four of the values can be rolled into one.
The Good Co APW Review
The real value of The Good Co APW is that we get all these values threaded throughout the whole menu. It's a great place to hang and eat. Honest.
Reasons to visit The Good Co APW: Superfood experiences in-house at trendy APW, also conveniently available for takeaway and home delivery; a 100% vegetarian menu with loads of vegan options too.
The Good Co APW
Vegetarian Food Bangsar
APW Bangsar
29, Jalan Riong, Bangsar
Kuala Lumpur, Malaysia
+603 2202 6536
thegoodco.my
The Good Co APW Opening Hours
Tuesday to Sunday, 8:00 a.m. to 6:00 p.m.