Brasserie Léon
Words: Anna Chew   Photos: Monica Tindall
Rebirthed on the grounds of Cocott is a new French-style brasserie called Léon run by the same folks, Rui Yang Monico, Founder & Manager and Executive Chef Geoffroi Herin who happens to hail from Lyon in France. Modelled after French brasseries known for simple inexpensive single dishes, their two-dish main menu is fuss-free and gives focus to the classic steak-frites dish and provide a relaxed environment for more people to enjoy French food.
Chef Herin explains that the French usually eat in brasseries on a daily basis. Dishes are different from the ones we are more familiar with in high-end French restaurants. Those hoping to score a foie gras from your date might not get lucky, but this place doesn't leave anyone short of a wonderful French meal. Open for lunch and dinner, we've always felt at home in this bright and welcoming space with friendly service.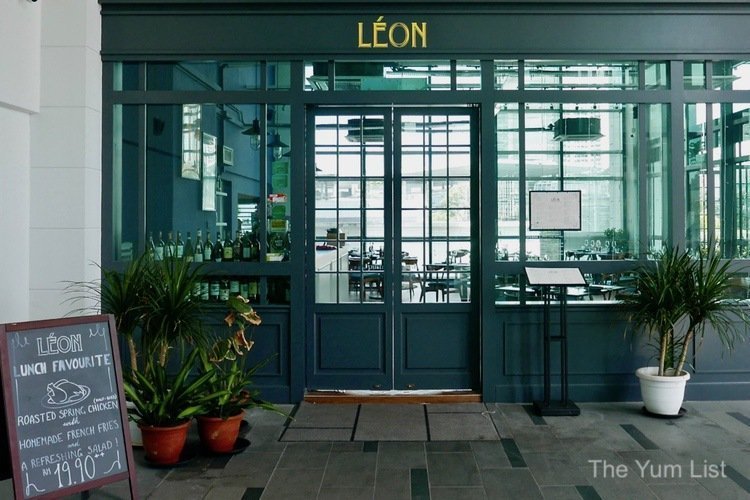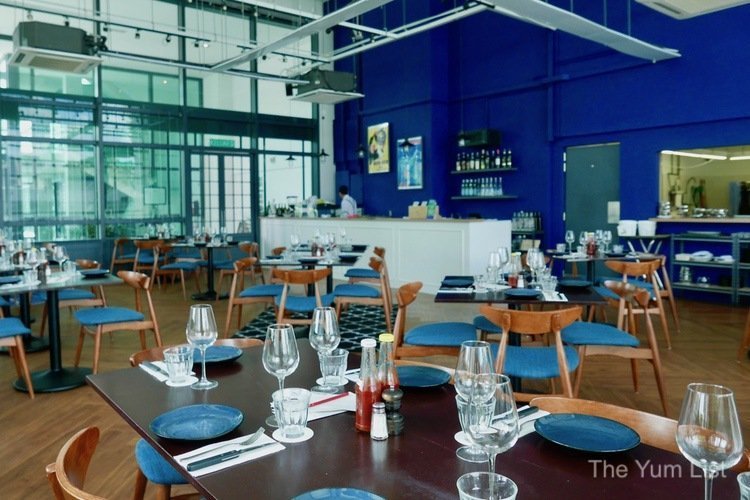 Brasserie Léon Menu
Some of the popular dishes made an appearance again, opening with the obligatory Homemade Bread (RM5.90) served with their swirled churned butter made in house. Crusty on the outside and soft and fluffy within, it sets the tone perfectly.
For starters, or what they call Bites on the menu, we had the Deep-Fried Brie Cheese (RM15.90) housing balls of creamy goodness served with a red onion ginger chutney. Reappearing without the shells are Half-Dozen Baked Shell-less Escargots (RM16.90) in traditional garlic butter parsley sauce. The snails set the pace just right for the rest of the meal. We loved the Flamed Cured Mackerel (RM13.90), pickled with rice vinegar and chili and served with a cucumber and shallots vinaigrette.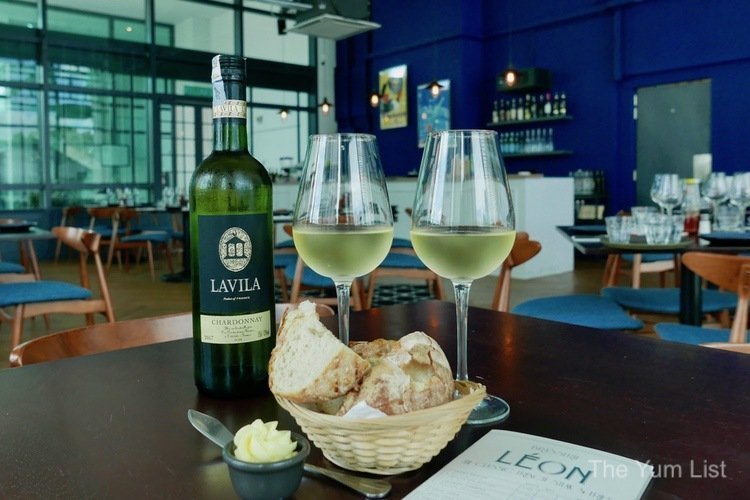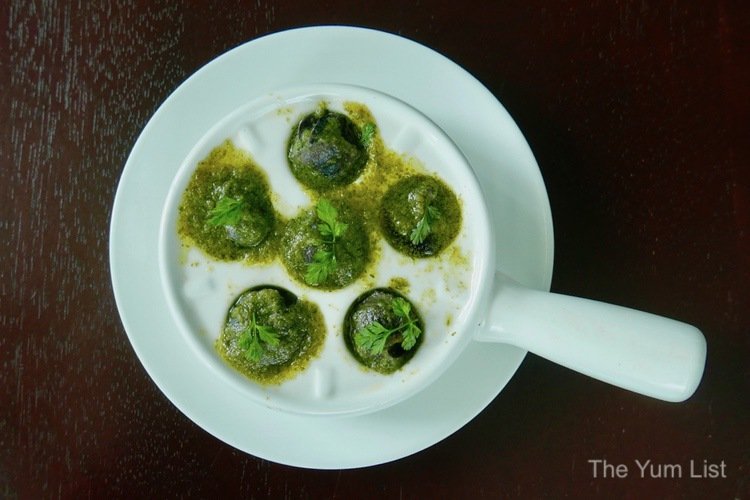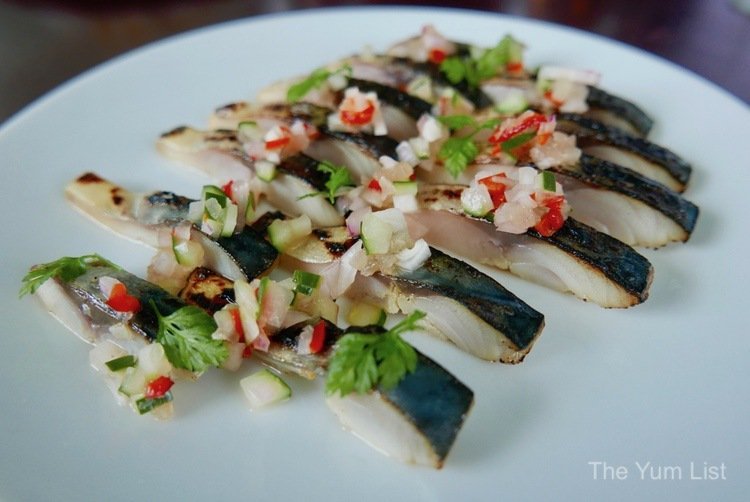 Mains
Options of mains were beef or chicken, and in traditional French style, all come with homemade French fries and a generous bowl of green salad. We love the lemongrass vinaigrette but it's something they will be tweaking soon to give it more of a Francophile touch. Before even mentioning the steak, we have to pay homage to what might be the best fries in town. After seasoning and laced with baking soda to remove the starch, the fries are double-fried to make it extra crispy while retaining the taste. They are so flavourful and crunchy, one might be tempted to make an extra side order above the generous portion; all possible for just RM8.90.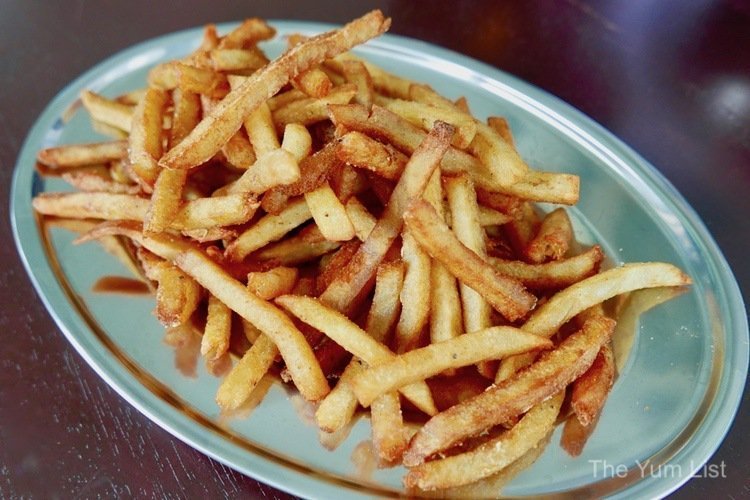 Now the star is most definitely the beautifully cooked Grilled Australian Grain-Fed Angus Beef Striploin (RM79.90) for 180grams of a superbly prepared meat that is tender and recommended on medium-rare doneness. Served with their secret herb and butter sauce with a generous pinch of sea salt, we suspect a lot more beef worshippers will throng to Léon pretty soon. That indulgent secret sauce with the irresistible bread and delicious fries make a trio sonata with movements that left the serving plate clean!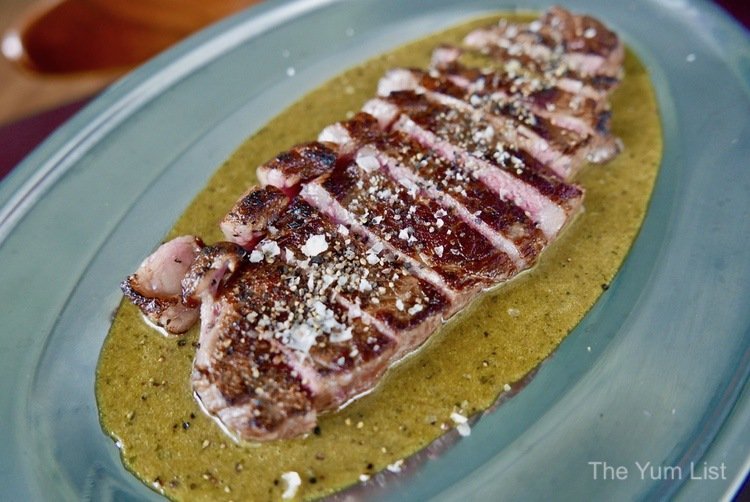 Those not in preference of red meat can have the option of a Roasted Spring Chicken, Half-Bird (RM19.90). Served with a chicken jus made from reduced roasted chicken bones, it provides a smoky flavor to compliment the tasty crispy- skinned chicken.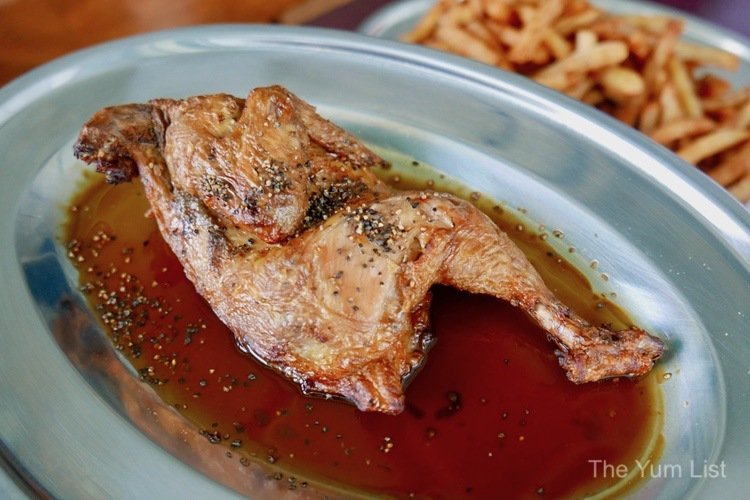 Desserts
In simple brasserie fashion, dessert options were Crème Brulee (RM9.90), Chocolate Mousse (RM10.90) and Tiramisu Verrine (RM10.90), which was our favourite and made with homemade espresso génoise.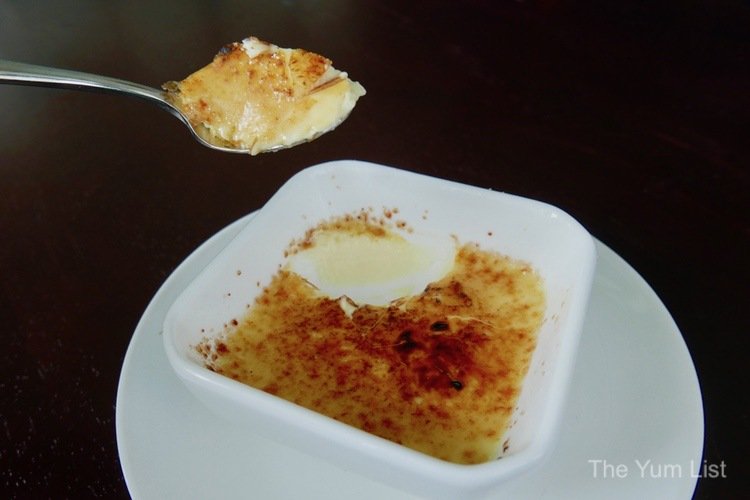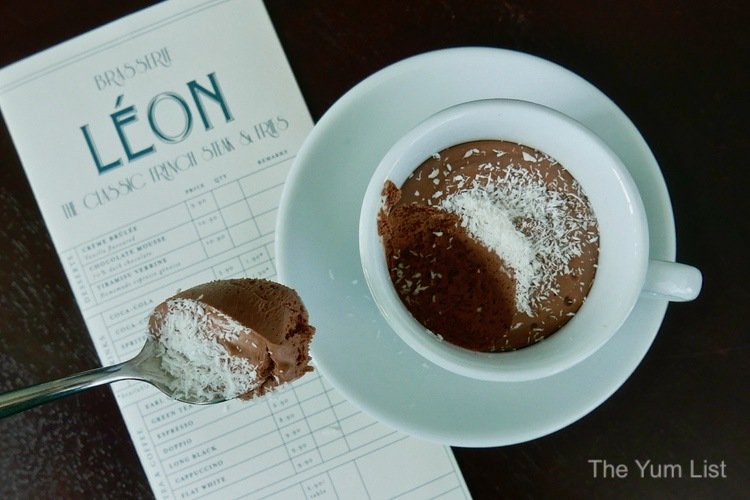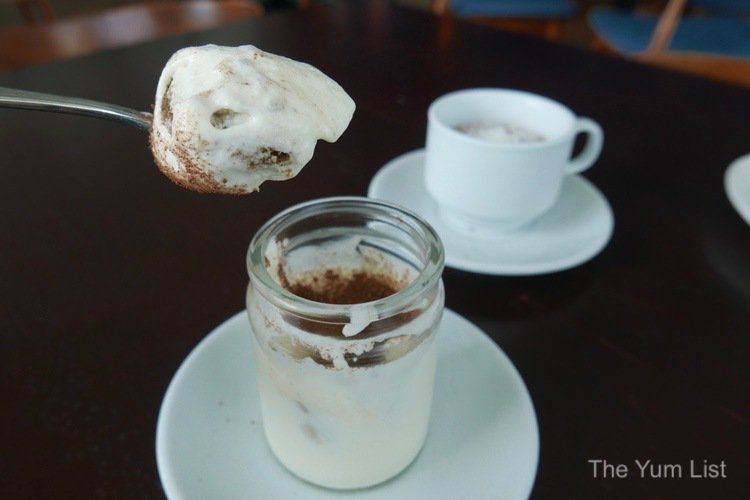 Drink options include bottled beers and white and red wines by the glass (RM24.90), as well as whiskey by the glass, and of course coffee and tea and soft drinks. If you need to be hydrated, we recommend the Free-Flow Filtered Water (RM2.90/table), all proceeds go to supporting the Helping Hands Penan Charity NGO.
Reasons to visit Brasserie Léon: the beauty is in its simplicity; steak and fries at a reasonable price; friendly service; cheery setting.
Brasserie Léon
Classic French Steak and Fries
Level 1, The Greens
Jalan Wan Kadir, TTDI
60000, Kuala Lumpur
Malaysia
+603 2712 4481
http://www.leonkl.com
Opening Hours : 12:00 PM – 3:00 PM, 6:30 PM – 10:00 PM daily.