SPG by Bijan – Bijan's little sister is here!
Words: Anna Chew   Photos: Monica Tindall
SPG is an acronym for Sarong Party Girl, an Asian girl on a mission to score a white man. The term dates back to the 1940s during the British rule over Singapore but became popular due to the humorous series of books by Jim Aitchison. SPG, the new Malay tapas bar and grill by Bijan, provides the setting to mingle and tipple, and bring out your inner Suzie Wong. It's a little bit of playful fun with fine food and craft cocktails to back it up.
SPG is located next door to Bijan and greets you with a beautiful bar accentuated with Nyonya tiles and a colourful patio lounge with retro furniture. As you move indoors, you'll come across a stunning private dining room and the rest of the cosy dining hall decorated with warm furniture and beautiful nooks to fill your Instagram moments.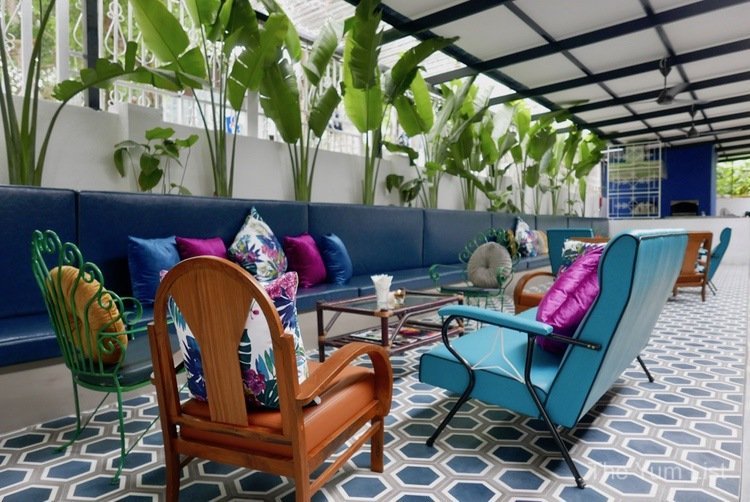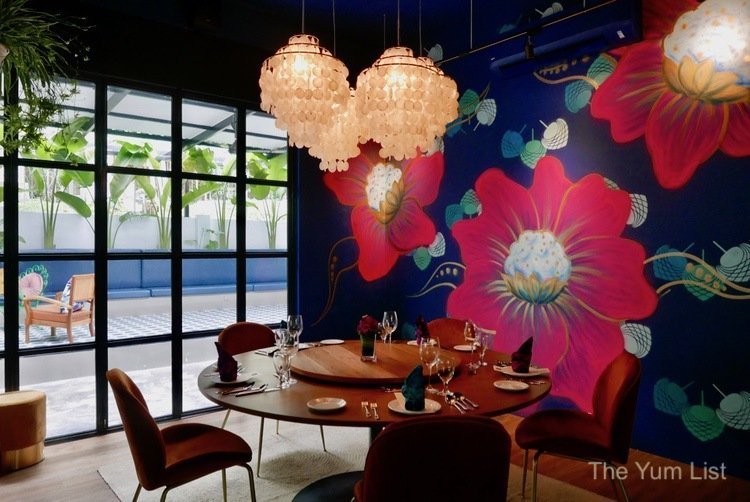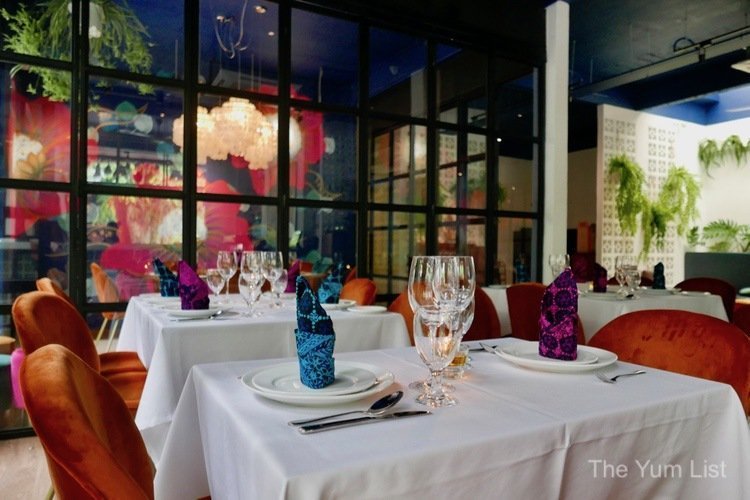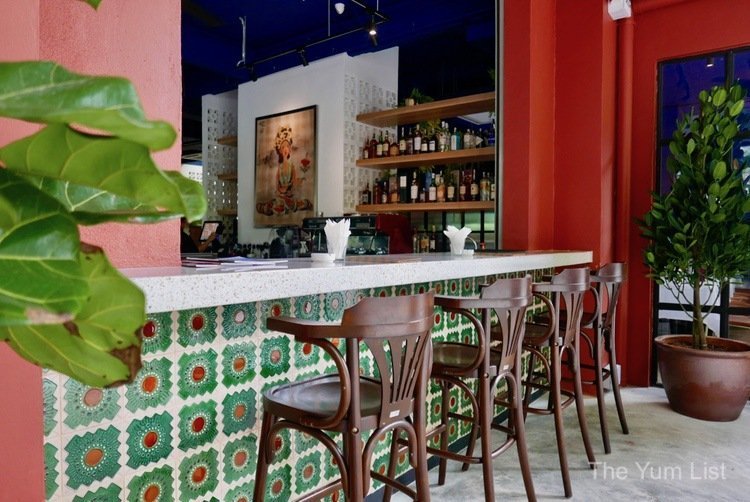 SPG by Bijan Drinks
If you're looking for a new place for cocktails and bites or if you're visiting Malaysia, we highly recommend SPG by Bijan. With cocktails all priced at RM35, be ready to experience daring but no less enjoyable cocktails like the Stinkini, made with a base of gin and vermouth and the star – pickled petai! Take it as a dare, or just enjoy the interesting savoury notes of a drink so different from anything we've had before. What sets SPG by Bijan apart is that most, if not all of their cocktails are infused with local or Asian ingredients.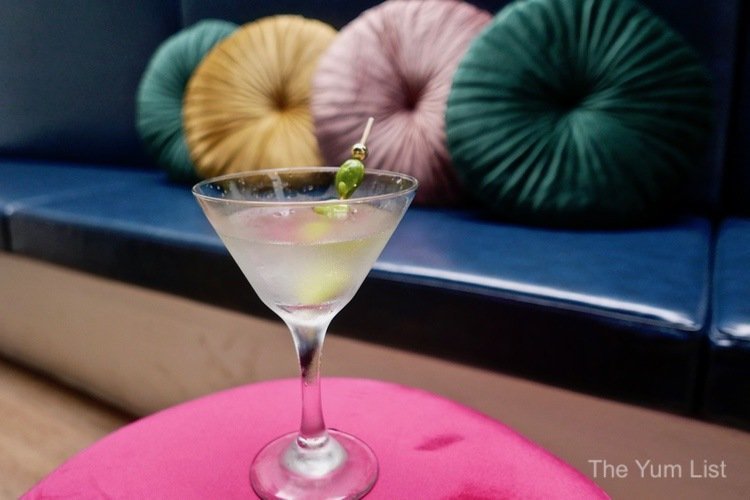 There were many other concoctions we loved such as the Rose Chan presented with test tubes of triple sec, tequila, pink guava, honey and lime all mingled in a juicy drink we couldn't put down. Gin and ginger lovers should try the Kampung Girl, which is highly refreshing with cucumber and a tinge of bitter notes with blue pea flower encased in an ice ball. One more for the gin lovers and my personal favourite is the Yellow Tonic, a brew with turmeric, lime juice and honey with a dash of tonic water.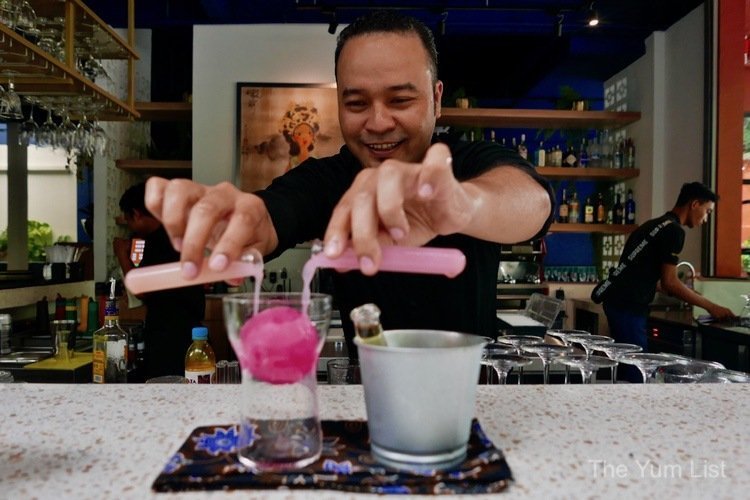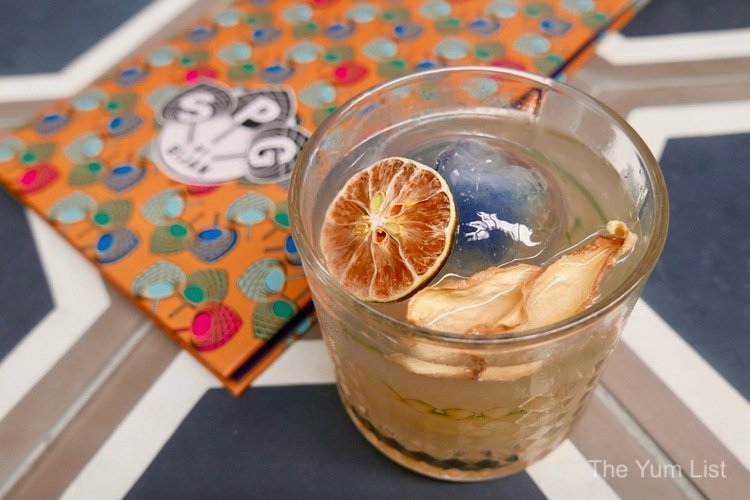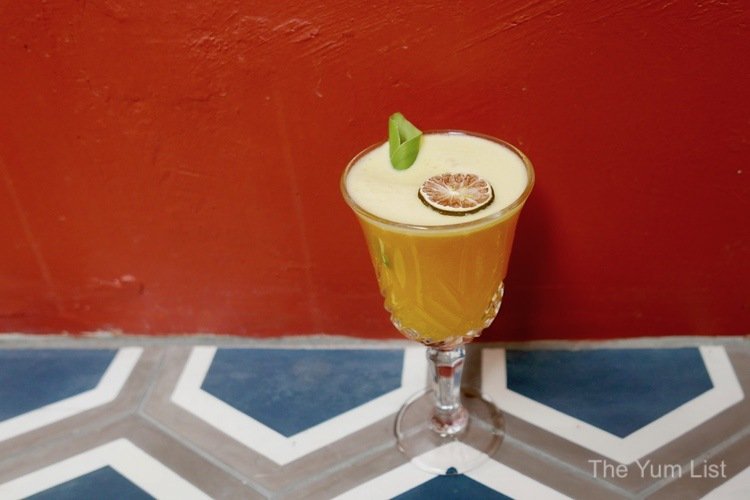 If you're going for a frozen cocktail, try the Asam Pedas, which comes with triple sec, tequila and tamarind juice. It's a distinctive local twist on a Margarita. Non-alcohol drinkers can now appear to enjoy cocktails like everyone else, thanks to SPG by Bijan's selection of mocktails. The Bluepea Tonic (RM17) made from honey and lemon and capped with blue pea ink is delicious and refreshing and looks like the real poison!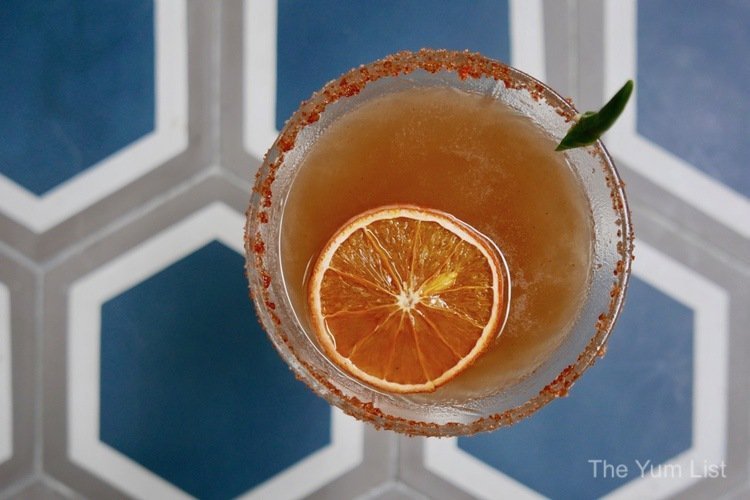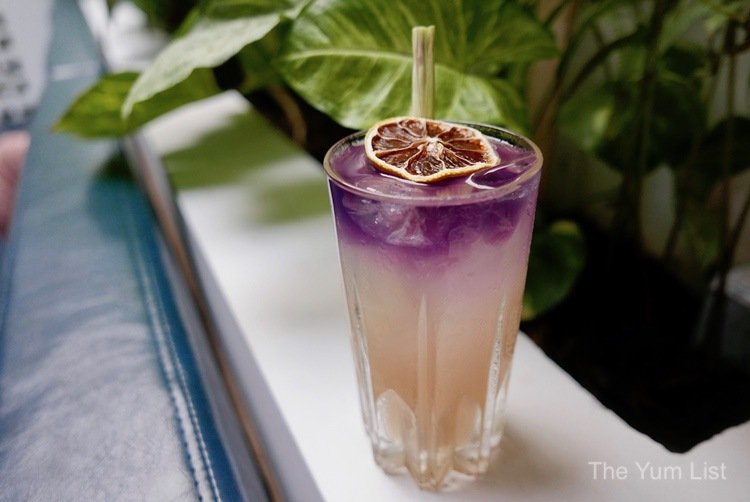 SPG by Bijan – Malay Tapas and Light Bites
Bite-sized Malay food paired with cocktails with a local slant – now that's genius! Brilliance, on the other hand, is Ah Ran Sini (RM25), which are nasi lemak rice balls deep-fried with a side dip of anchovy mayo. Please order this and experience high heaven in a local ball reminiscent of arancini. See the name play with their dishes? I'm almost tempted to insist that nasi lemak should be eaten in this manner going forward.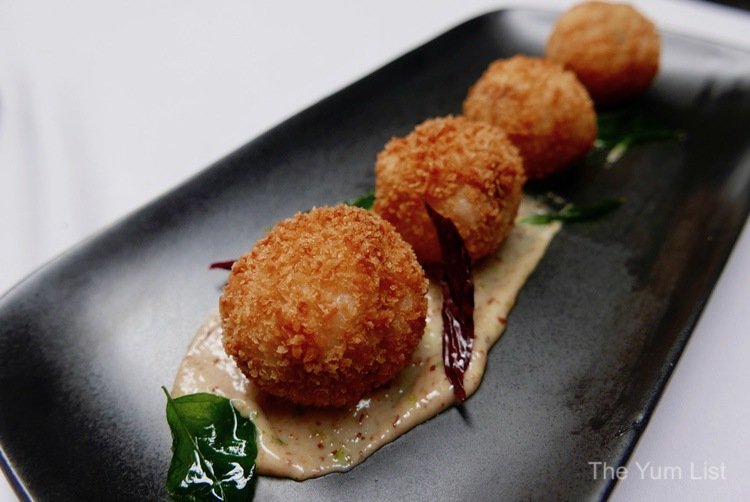 For further glimpses into local food, the Rendang Bao (RM26) offers a taste of spiced pulled beef in a bun with fried sweet potato hoppers. Roti Jala Tiffin (RM22), on the other hand, comes with chicken curry to be eaten with lace pancakes and mango salad on the side. Spice levels are manageable, or you have the lovely cocktails to balance up.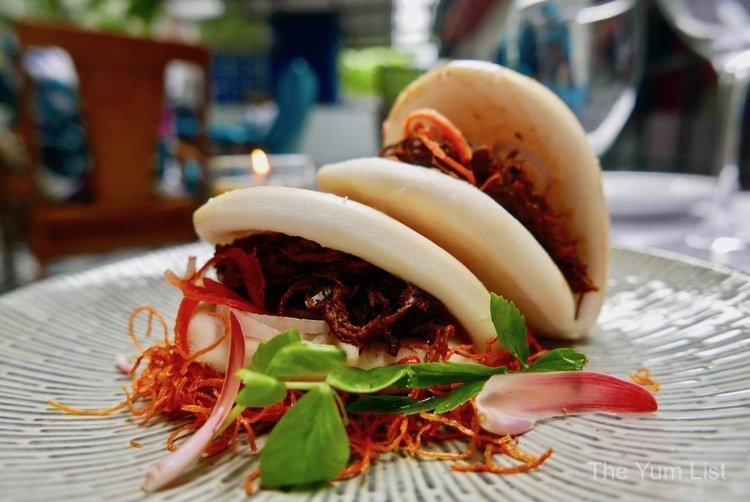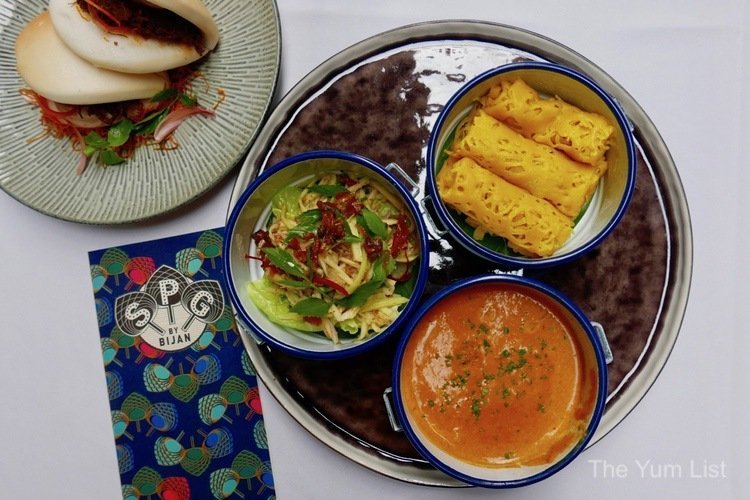 The tapas are a great introduction to local Malay food. If you decide you're ready to commit to sampling the full fare or something heavier, you can walk next door to Bijan or just order over if you're already comfortably seated.
If you want something super light for nibbles with the tipple, the Keropok-Kerepek (RM19) comes with a selection of three homemade crackers; tapioca squid ink, emping and rice with a selection of three sambal dips.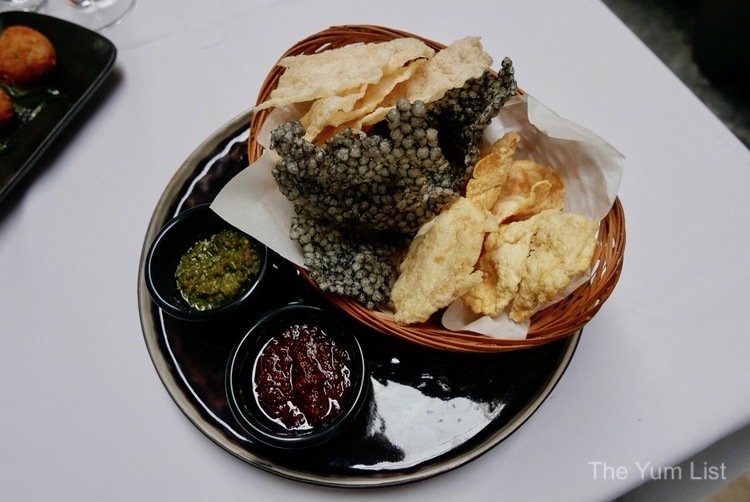 For something different, try the Pais Barramundi (RM32), with said fish cooked with turmeric, spices and coconut and rolled into banana leather. It's an uplifted version of the otak-otak. Ox tongue is also found on the menu under Lidah & Sambal (RM28), where thick slices of braised tongue are pan-seared and served with sambal hitam – simply delicious! It was also a delight to be introduced to an almost forgotten sambal. Originally from Pahang, the sambal hitam is made with starfruit, or off-season, with pineapple.
SPG by Bijan Menu – Mains
Mains come under Bakar Bakar (grill) in their menu. Meat is charcoal grilled for extra flavours and to provide the good ol' char. You can try a selection along with Sekinchan (RM26), a rice dish which is usually the base for local dishes. It comes with quinoa, tricolour rice and pulled chicken, Asian pesto and crispy chicken skin topped with rice crackers.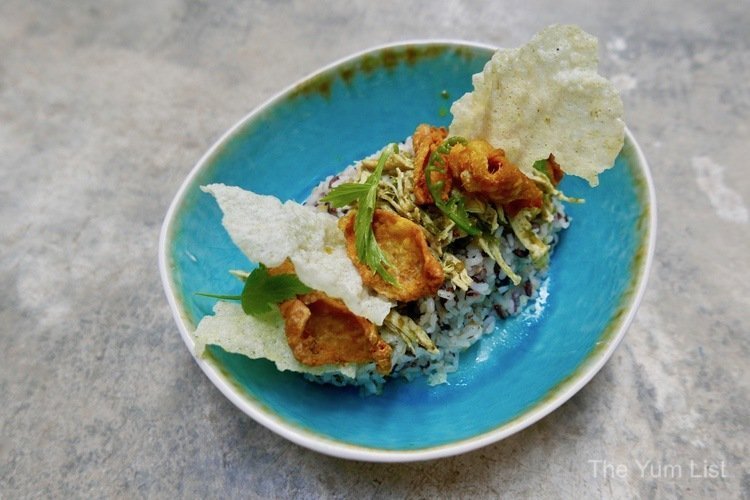 We love the Grilled Calamari (RM29) where a huge fresh squid is presented with sambal belacan, and the Angus Oyster Blade (RM68), marinated with chilli, coriander, honey and pepper with sambal three ways; red, green and black. Enjoyed with a selection of sliced up ulam on the side, their version is packed with flavour.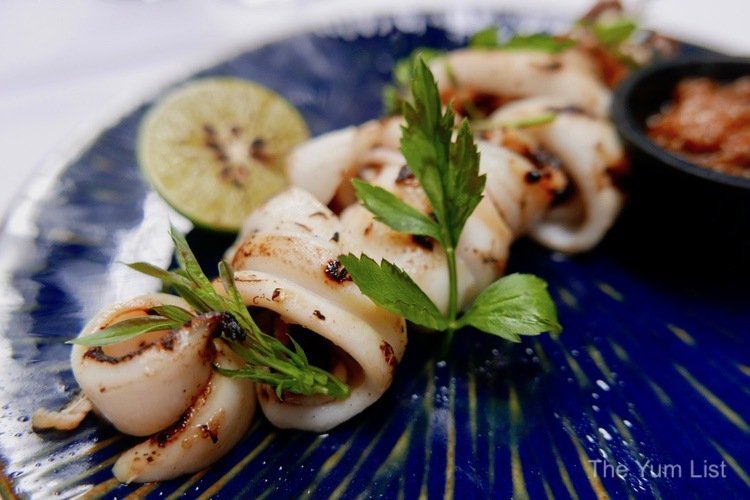 For added protein or heavier bites to go with the cocktails, they have the Duck Skewer (RM28) served with sambal hijau. All their meats are tender and perfectly marinated.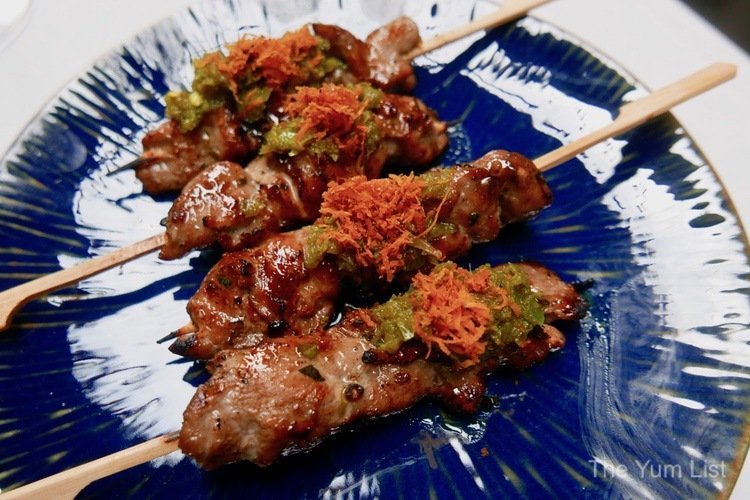 Dessert
If you're a true SPG, you'll love bananas in all forms, primarily dessert. If that is your thing, we suggest Bananas Over Bananas (RM18) where you get to sample different textures of the fruit done three ways; as ice cream, caramelized banana a cap of a dehydrated banana cone.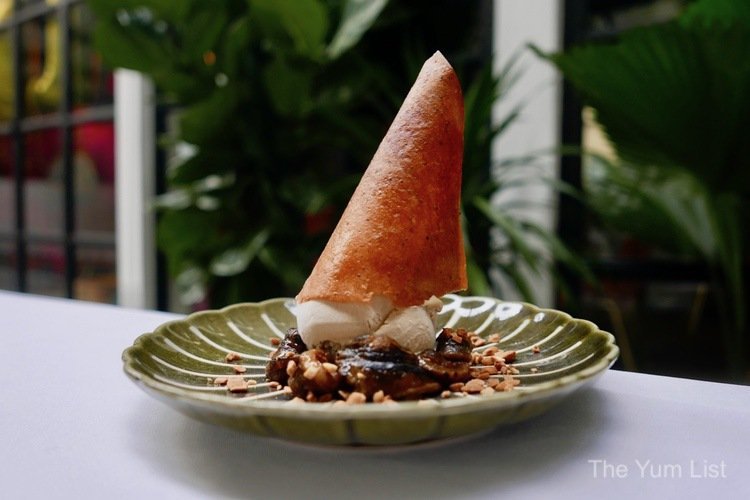 If you like mango sticky rice, try their version in a cake. It's chilled mango mousse, fresh mango and coconut glutinous rice on a biscuit base dribbled with coconut cream.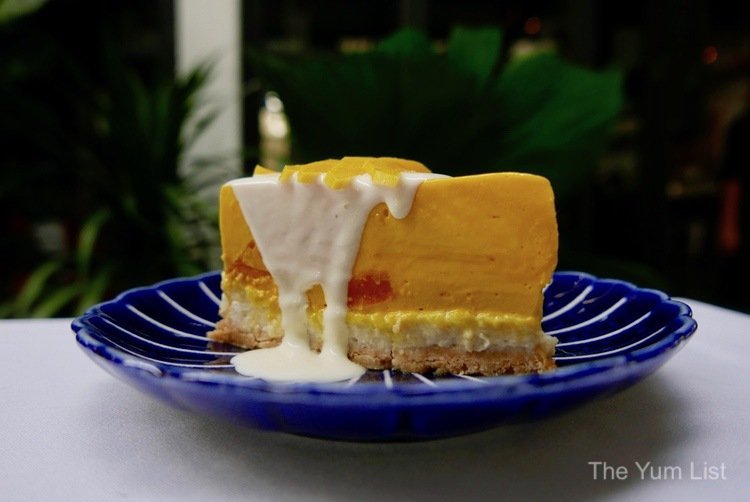 SPG by Bijan Review
The suggestive name of the restaurant, its cheeky cocktails, the vibrant décor, the delicious food; there is much to love about this new spot. Many happy hours could be spent caressing the Kampung Girl and nibbling on the Ah Ran Sini. Bring your sense of fun and you're assured a memorable night out.
Reasons to visit SPG by Bijan: Delicious Malay tapas (and mains) paired up with charming cocktails with a local twist. The décor is beautiful and cosy. It's a great space to lounge away for a happy hour in the city centre, while remaining hidden away from it.
SPG by Bijan
3A, Jalan Ceylon, Bukit Ceylon
50200 Kuala Lumpur, Malaysia
www.facebook.com/SPG-by-Bijan
+603  2031 3575