Words: Anna Chew   Photos: Monica Tindall
The Danna presented us with a signature blend of Langkawi hospitality from the moment we set foot on the beautiful island, right to our departure. Greeted at the airport by a concierge in bespoke uniform, we were ushered into a Jaguar with a waiting driver, cold towels and water. On arrival to the colonial-inspired luxury hotel, the doorman escorted us into a private registration lounge just off the grand lobby where we were treated to a three-minute welcome neck and shoulder massage before being ushered into the room.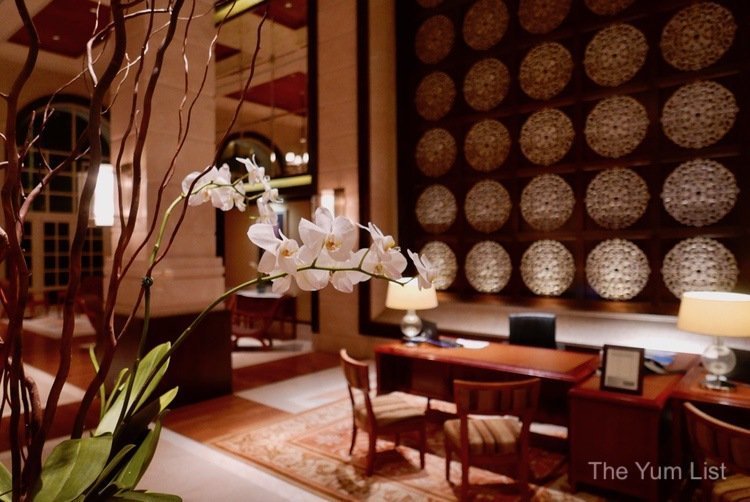 The Danna Langkawi Location
Located in Pantai Kok and by the Telaga Harbour Marina, The Danna has its own private stretch of beach and is conveniently located close to attractions like the cable car and Seven Wells, as well as a row of shops at the Marina. In all honesty, the beautiful hotel was captivating enough to warrant spending all our time within its expansive grounds.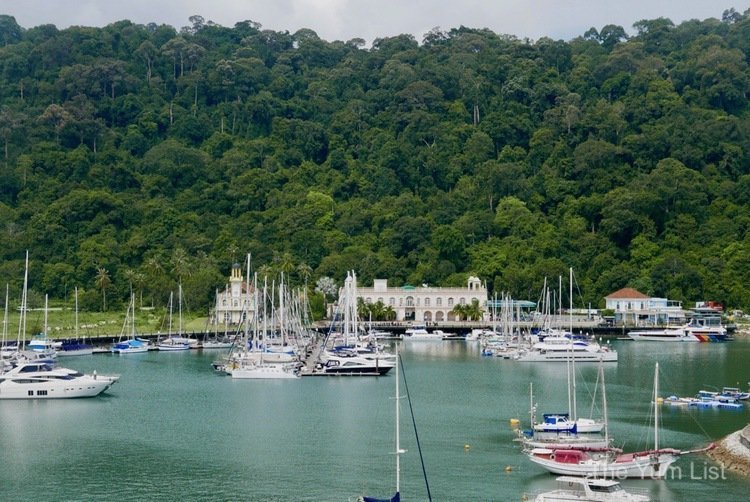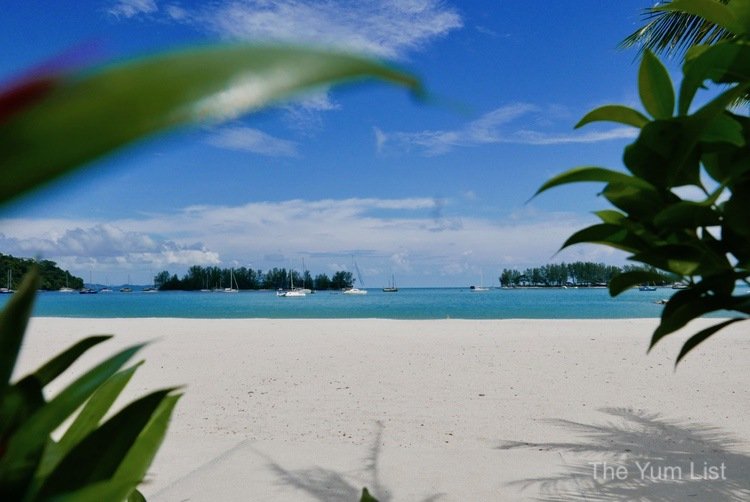 Rooms
The Danna's rooms are spacious, starting from 65sqm, we had The Viceroy, which came with a balcony with a beautiful view of the marina and looking directly into their inviting three-tiered infinity pool, the largest on the island. The generous marble bathroom has a rain shower with a wood-panelled floor, double sinks and a soaking tub that opens into the room. A wooden sliding panel offers privacy for those travelling with friends and family. A full set of toiletries are provided, along with luxe towels.
There is an espresso machine with four types of Illy coffee, including a decaffeinated option, and bottles of mineral water (those wanting to go zero-waste can refill in the water station at the gym). A fruit basket welcomes all, along with and a nice touch of cookies in a jar replenished daily. Room service is also available round the clock. All rooms come with a daily bubbly buffet breakfast served at Planter's.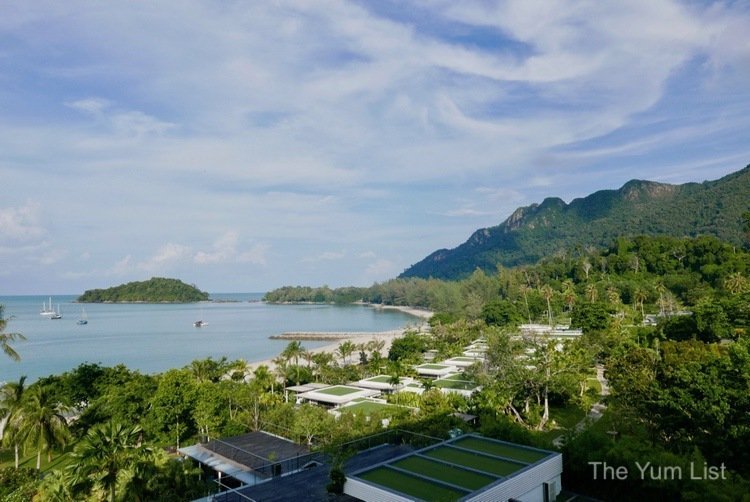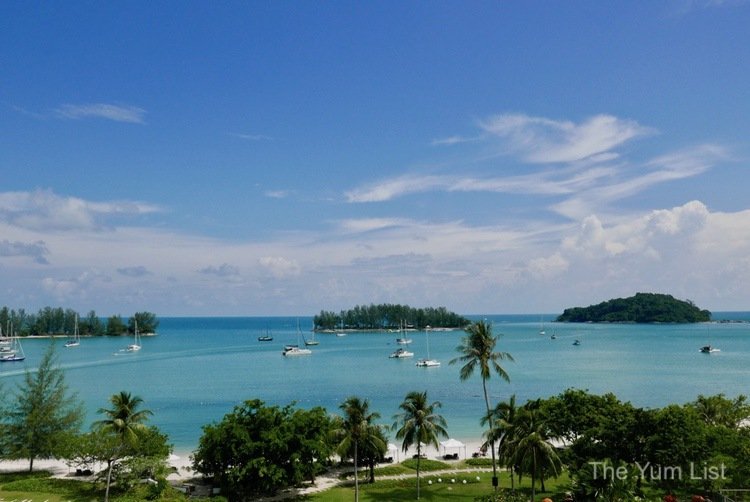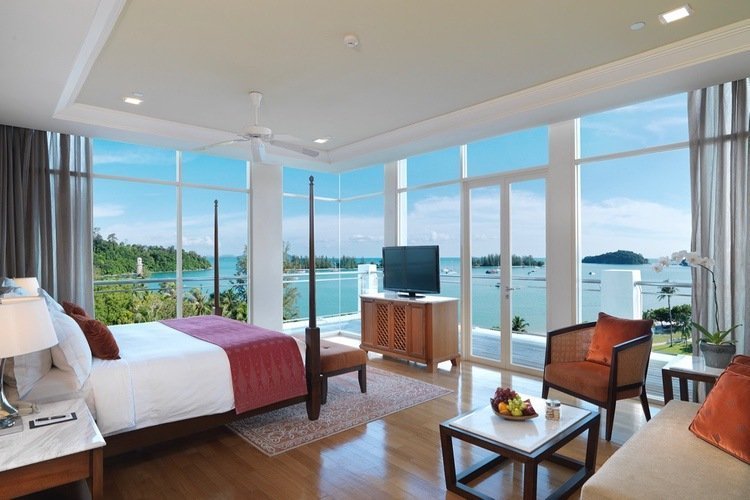 Dining at The Danna Langkawi
Planter's
Planter's is where we begin each day. One wakes up to OJ, the sun and also a free-flow of JP Chenet Brut. Get a table at the breakfast cabanas, which provide outdoor seating by flowing water, greens, views of the signature pool and at times brave birds who attempt to share your morning platter. It is a magical way to start your day.
Breakfast is also when we experienced the genuine warmth of service, from the friendly guest manager who greets you by name and helps you plan your itinerary for the day, or the attentive wait staff who shows up just at the right time to top up your coffee.
Breakfast is both a buffet and an ala carte, if you don't feel like moving from the outdoor cabana or seating in the air-conditioned dining area, go for the latter. The menu, with an extensive list of sweet and savoury, is unlimited and orders can be customized. The buffet is vast, from local to western options, there are even a fresh honeycomb and multiple choices of preserves and nuts. We were also very impressed that the staff were all so friendly and could converse comfortably with guests.
Planter's is open for lunch and dinner, you can also opt for alfresco seating in their beautiful courtyard amidst the waterfall, matured trees and snaking fish pond to soak in the grandeur of this colonial mansion. The grounds do provide a tranquil private space to start your day.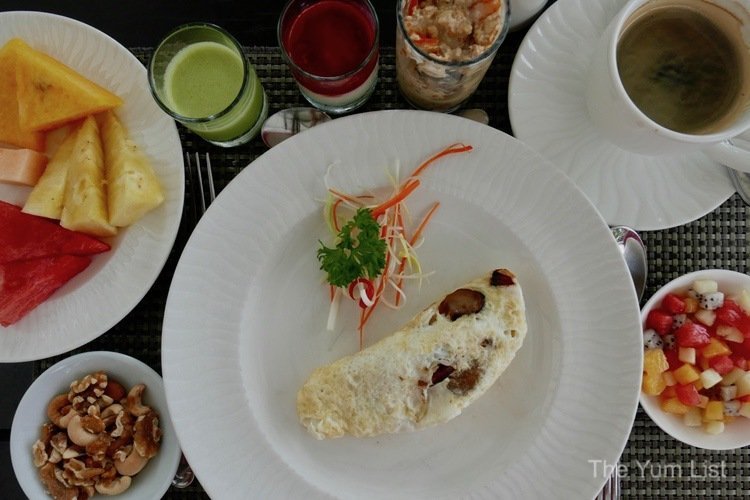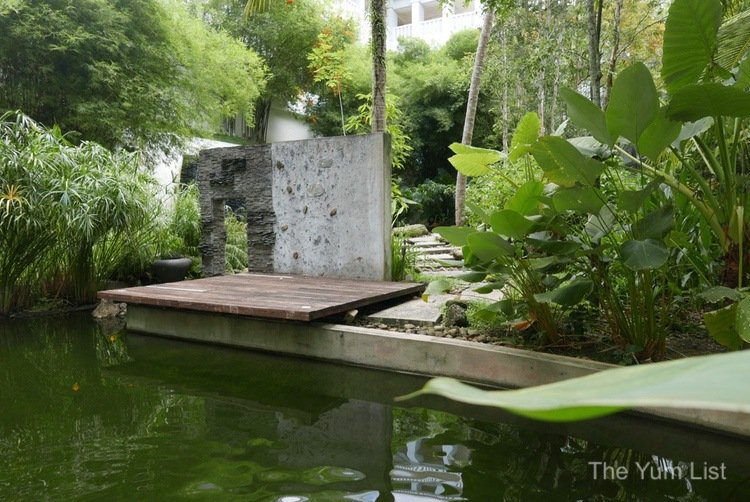 Terrace
One of the highlights of our stay was dining at Terrace, The Danna Langkawi's Italian restaurant. We loved our dinner here so much that we composed a full article on the experience (you can find that here) and even returned the following day for lunch.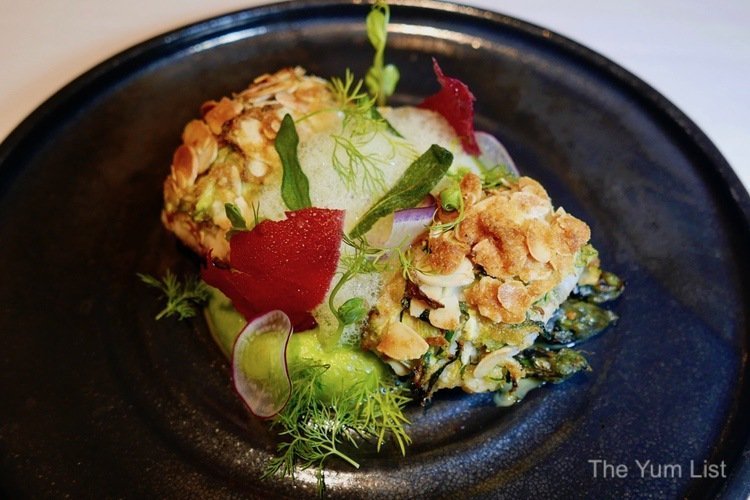 For snacking options, tea is served at Straits & Co, a beautiful straits-inspired cafe with a talented pastry chef. Do try their tea set or any cakes on display and also the banana fritters coated with cereal. We also highly recommend their homemade ice cream, especially welcoming after a day out in the sun.
Verandah
If it is all in the gins, then 105 options from around the world, including some awards winning crafted bottles make Verandah a pit stop, even for island guests who just want a drink in a classy lounge. Our knowledgeable bartender allowed us to select the gin and offered recommendations of pairing for flavoured tonic and garnish.
The presentation was as classy as the décor, reminiscent of a clubhouse in old British-Malaya. The mixes were wheeled over in a beautiful drink cart for preparation right in front of us and served in a wide bowl glass on top of a treated wood block.
We had the Scapegrace Gold from New Zealand, the 2018 International Spirits Award winner. Paired with an elderflower tonic, orange and cinnamon for garnish to match the 13 botanicals produced with Glacial Waters of the New Zealand Alps, it was simply outstanding! Other selections include a Whitley Neill Rhubarb and Ginger gin. It was sweet on the palate and perfect on the rocks. The Mombasa Club gin provided the best pairing; spicy and sweet, with cardamom and kefir for garnish and the aromatic angostura bark tonic.
Double Happy Hours provide double happiness, pre and post dinner, with prices starting from RM12! They also have a cigar lounge conveniently located in a separate room; good news for the cigar lovers on this tax-free island.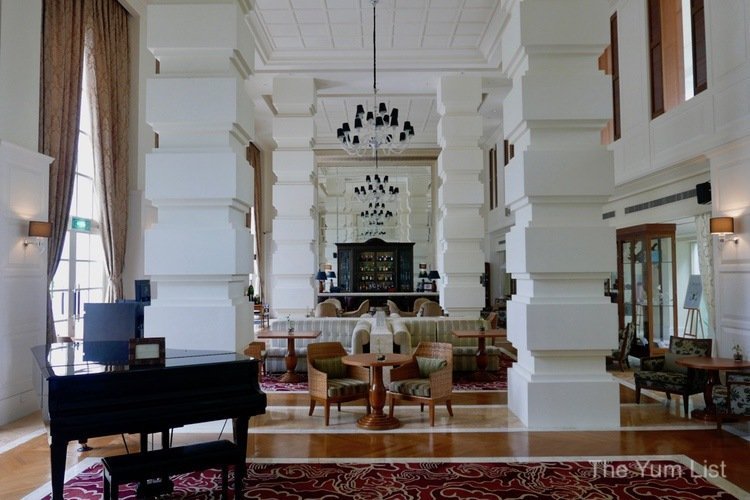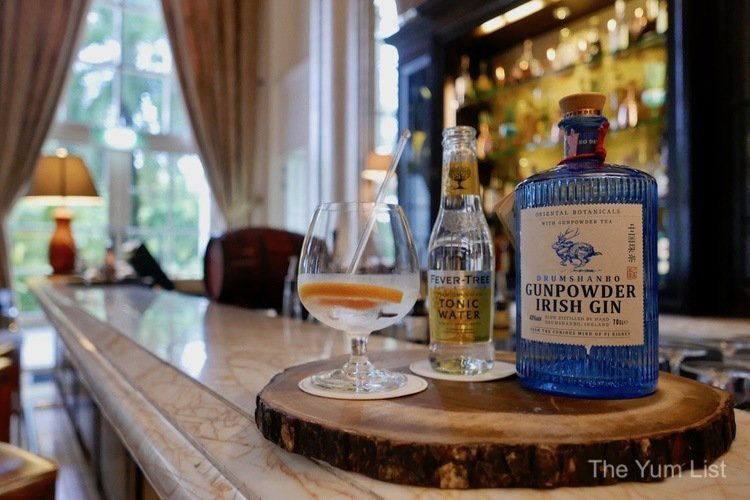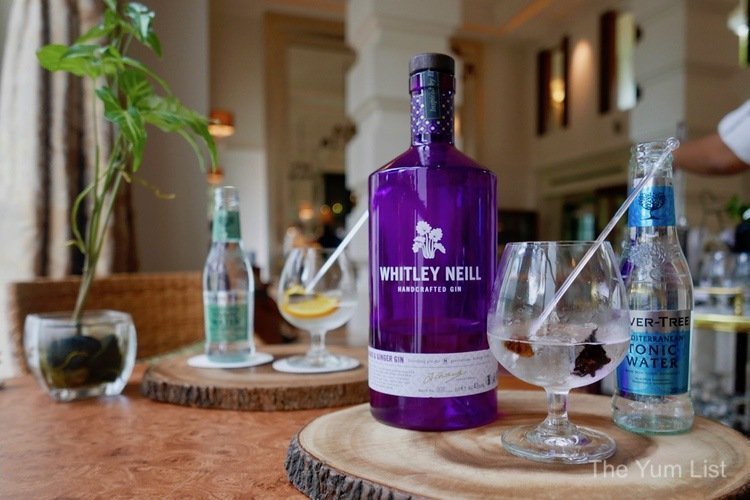 The Danna Spa and Facilities
Located on the top floor of the hotel, guests can opt for a romantic couples room with views of the marina or private rooms, each with its own shower facilities. There is a good range of treatments, from massage to facial and pedicure and manicure. For massage options, we tried the Balinese, which focuses more on palm pressure techniques, while the Traditional Malay Urut is a deep-tissue massage. The masseurs are all very skilful and professional, and the spa provides options of oils and a post-massage herbal tea. We highly recommend a pampering session here.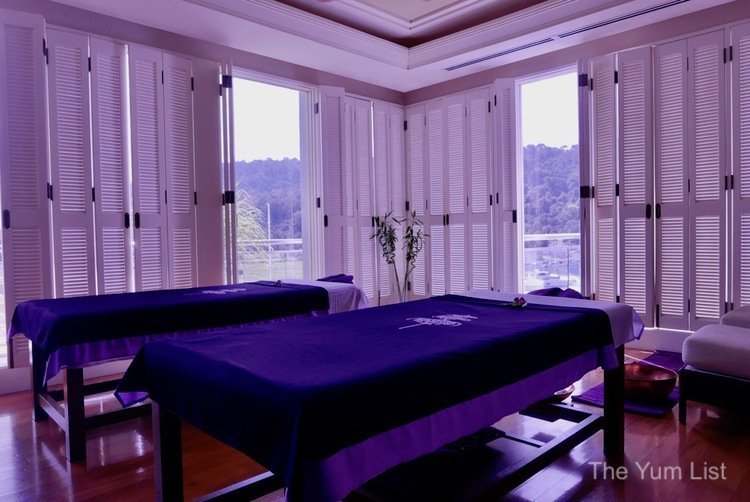 Located next to the spa is the well-equipped gym, with machines and free weights for both the cardio queen and the iron kings. Fresh fruits are available along with a water refill station. Guests also have access to complimentary use of mountain bicycles, both for adults and kids, with helmets. Others are sure to enjoy non-motorized water sports such as kayaking. There is also a library in a private corner of the hotel for work or relaxation and a games room.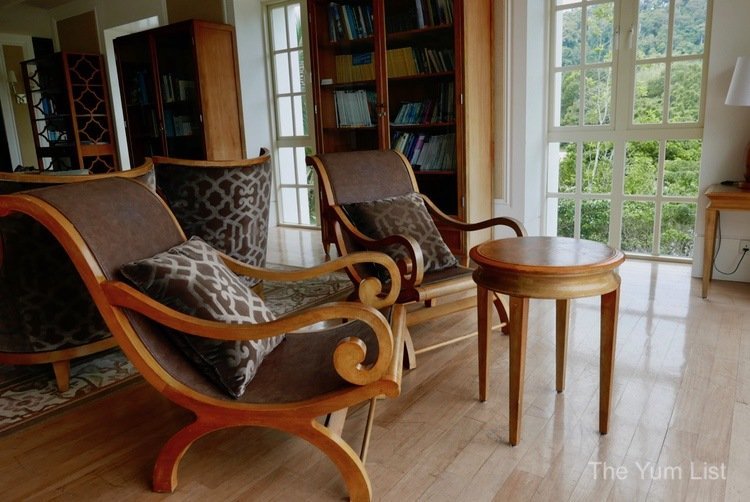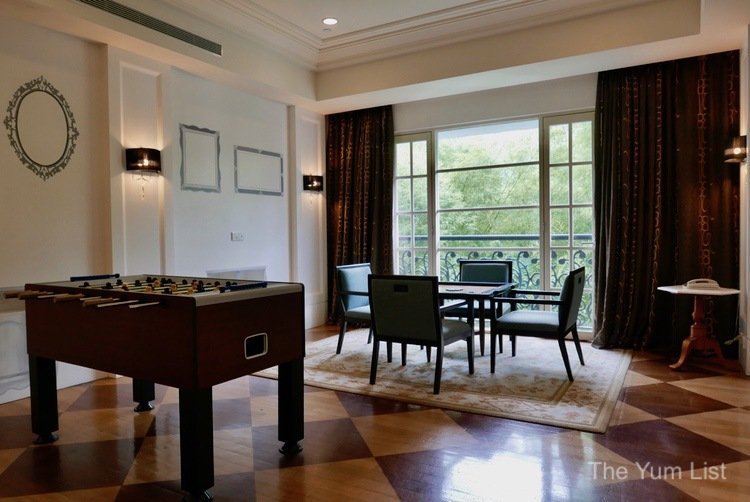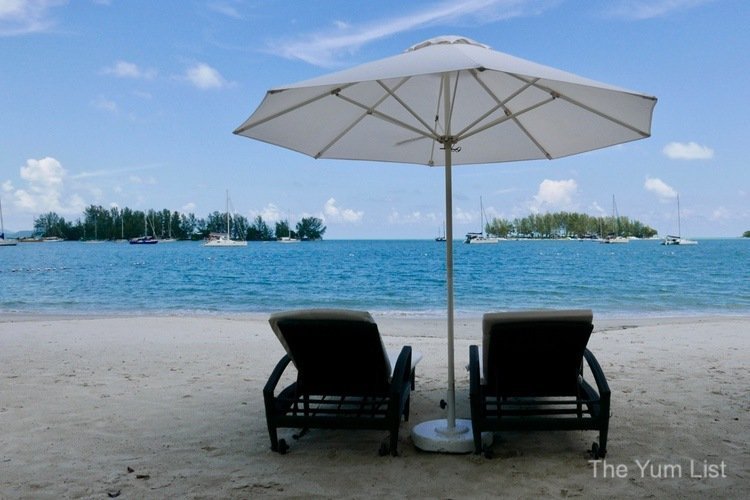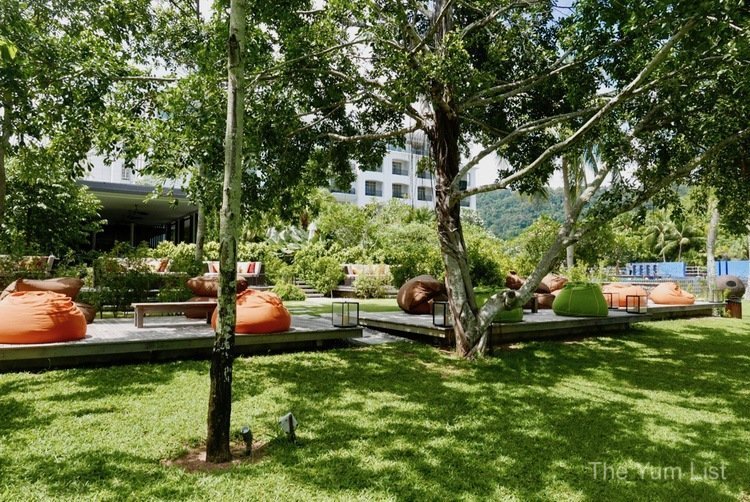 Reasons to visit The Danna Langkawi: Warm and genuine service from the friendly staff; bubbly breakfast mornings with a good selection; vast and well-manicured grounds with access to a private beach; spacious rooms with comfortable beds that hug you to sleep and one of the best Italian restaurants in the country. Sheer luxury in one package!