Words: Kirsten Durward   Photos: Monica Tindall
Cucina Osteria e Enoteca at Sofitel Bali Nusa Dua Beach Resort has a lovely outdoors setup in the evenings. The soft Balinese breeze cools our skin, the flames atop the pool pillars light up the night sky and the candle casts a soft glow over our table. If you prefer classic elegance and air-conditioning, however, there is plenty of space indoors. Robustly Italian in style, the restaurant offers pizza from the on-site stone oven, freshly made pasta, a range of sumptuous salads, modern Italian recipes, and very popular grilled meat options.
Cucina Osteria e Enoteca Menu
On our first evening, Monica starts with a simple Caprese Salad (IDR 125,000 ++), featuring cherry tomatoes, vine tomatoes, basil and tarragon, while I, delighted in seeing sourdough, plump for Bruschetta (IDR 130,000++). The platings are very pretty but we are mostly enjoying the expansive night sky and the solicitous attentions of the restaurant staff.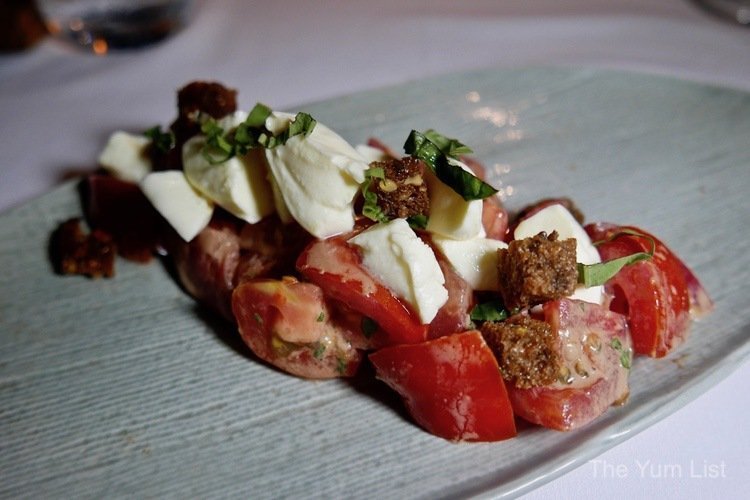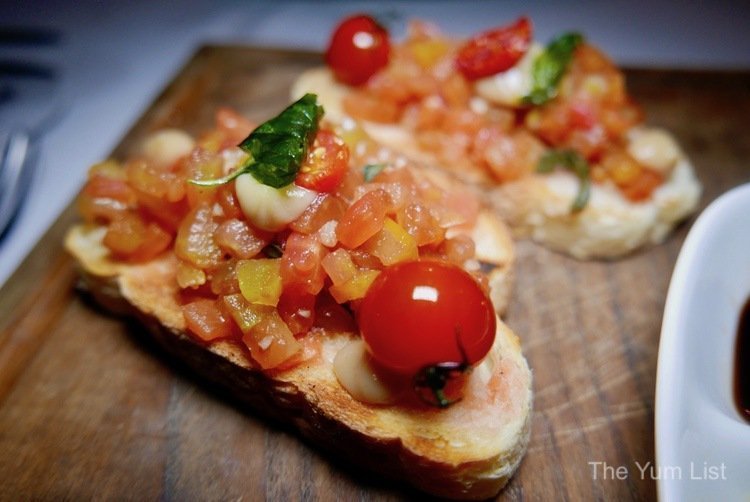 Monica's Smoked Chicken Gnocchi (IDR 180,000 ++) is tasty enough, with hints of garlic and truffle oil, the gnocchi lightly browned, instantly dissolving in the mouth on tasting. I have Merluzzo (IDR 260,000 ++), a solid piece of cod, atop a light polenta mousse, slathered in a creamy sauce. The accompanying vegetables are fresh and crunchy, just the way I like them.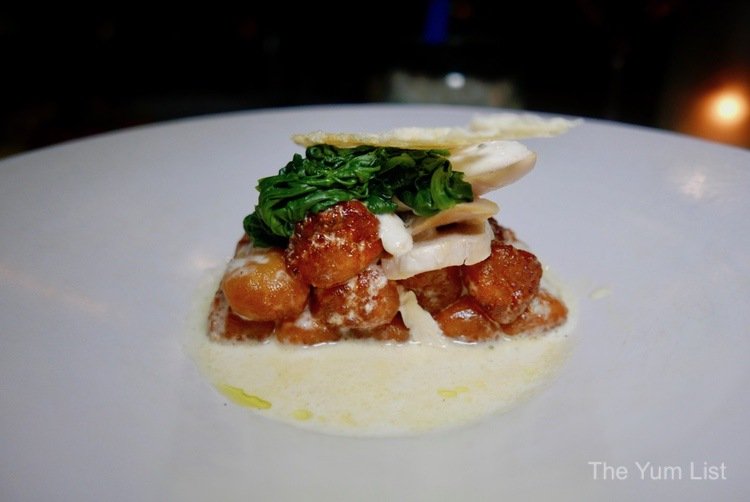 Although there is a range of Italian desserts on offer, we both plump for scoops of gelato and sorbet (IDR 90,000 ++). These prove a soothing end to the evening, which has been rendered most pleasant by the delightful surrounds, and the full moon rising in the sky.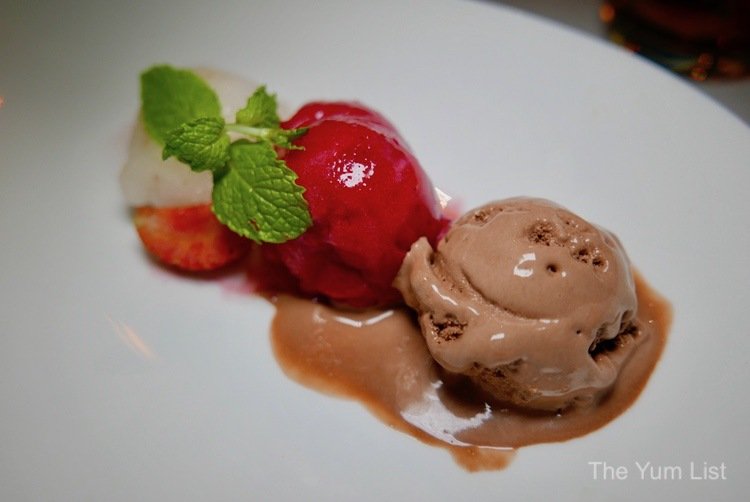 Steak and Seafood
We are tempted back to Cucina for a second visit, having been told we had missed the signature dishes. No missing out was permitted this time as the ordering was done for us and everything just flowed beautifully.
Lobster (IDR 450,000 ++), chargrilled with lemon and chilli butter is a welcome first entree. The flesh is soft, succulent and sweet, particularly the piece I dig out of the leg. Our choice of side is a tastefully dressed rucola salad, a fresh complement to the grilled crustacean.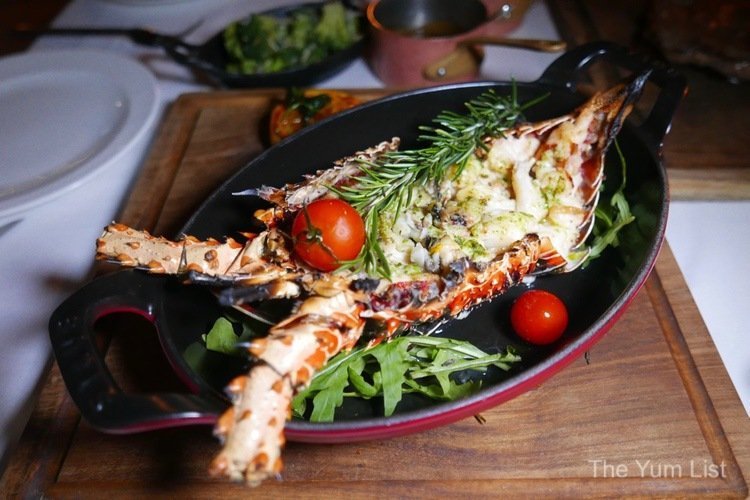 Cucina Osteria e Enoteca specialises in Italian wines, with a handful of red and white also available by the glass. With our lobster, we sip on Talamonti Trebbiano Abruzzo 2015 (IDR 130/650,000 ++), a fuller bodied Italian white which complements seafood well.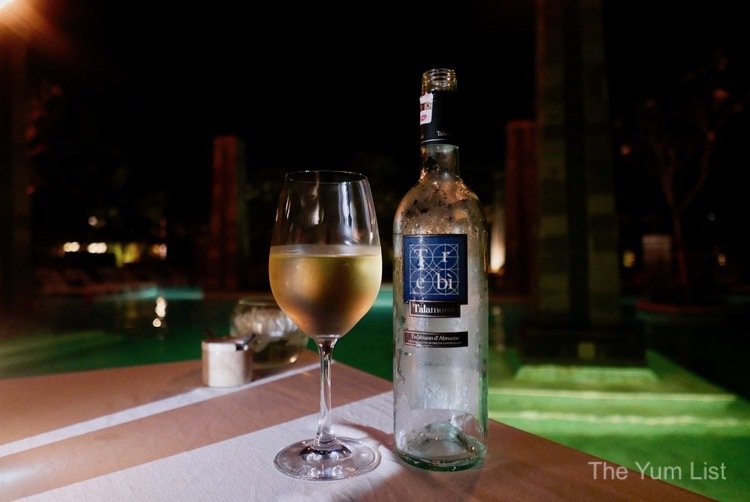 We have been told the steak is a must try, so we put aside or natural pescatarian instincts and sit with sharpened knives at the ready, to see what the fuss is about. A 300-gram Australian sirloin, wagyu 4-5 (IDR 475,000 ++) is simply presented on a wooden boar. Easy to carve, with just pink in the middle, we enjoy testing it with the range of sauces provided. The truffle butter sauce is without question rich and creamy, while the peppercorn sits beautifully with the steak. The sirloin itself is truly melt-in-the-mouth, buttery delicious, and a stellar recommendation. Our sides of broccoli e parmesan and potato puree and a glass of Marchesi de Frescobaldi, Castiglioni Chianti Sangiovese, Merlot 2015 (IDR 175/850,000 ++) add the finishing touches to the experience.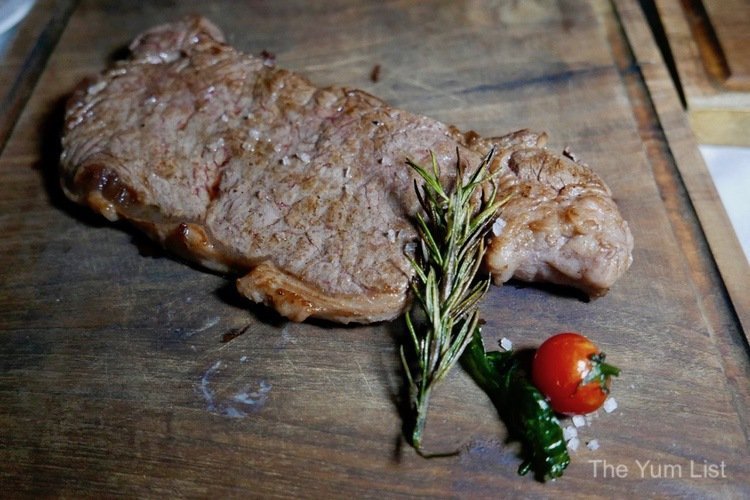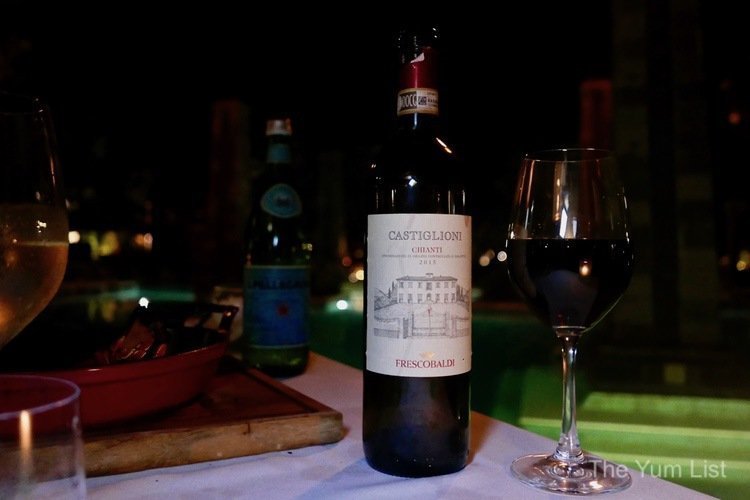 Cucina Restaurant Desserts
Desserts at Sofitel Bali's signature Italian restaurant are a deconstructed take on on some classic flavours. Tonight, we are spoilt with the Amaretto (IDR 110,000 ++) scattered across the plating are spoonfuls of Amaretto ganache, white chocolate amaretto and chocolate gelato, interspersed with pieces of coffee sponge and crispy meringue. It is a sweet treat, particularly for anyone with a penchant for almond flavours.
Cioccolato e Caffe (IDR 110,000 ++), our second tasting is, if anything even more decadent. A cacophony of chocolate and coffee flavours fall across our tongues. White chocolate and dark chocolate coffee creams are light and luscious, while coffee crumble, white popcorn caramelised hazelnuts add a range of textures.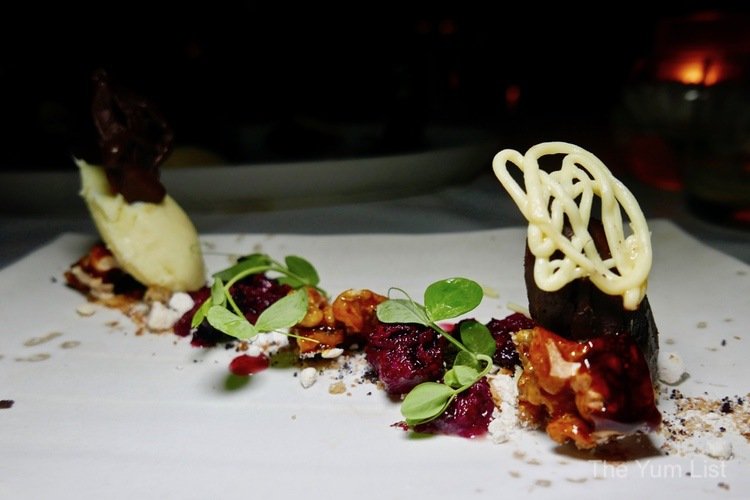 Reasons to visit Cucina Osteria e Enoteca: Delightful setting. Freshly grilled lobster and steak.
Cucina Osteria e Enoteca
Sofitel Bali Nusa Dua Beach Resort
Lot N5 ITDC Tourism Complex
Nusa Dua, Badung
Bali, 80363, Indonesia
(+62) 361/8492888
[email protected]
www.sofitel.com