Miri Marriott Resort & Spa
Monica Tindall
I asked around quite a bit for hotel recommendations in Miri and the only name that was repeatedly presented was Miri Marriott Resort & Spa. With a beachside location and five-star facilities, it is hands-down the top choice of stay in the area.
We're here on our way to see the Mulu Caves. Flights from Kuala Lumpur to Mulu have a stop in Miri and so it makes sense to enjoy a little time in the town before we head off into the jungle. Not far from Miri town centre, a 15-minute drive to the airport and a hop, skip and a jump to the border with Brunei, Miri Marriott Resort & Spa is well located for both business and leisure.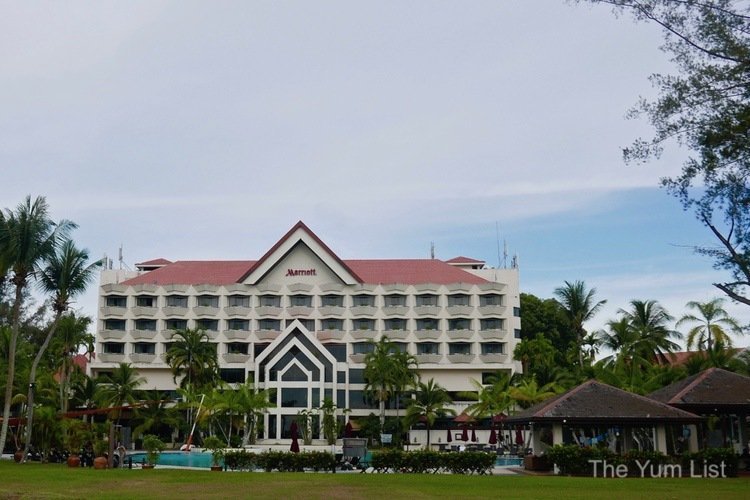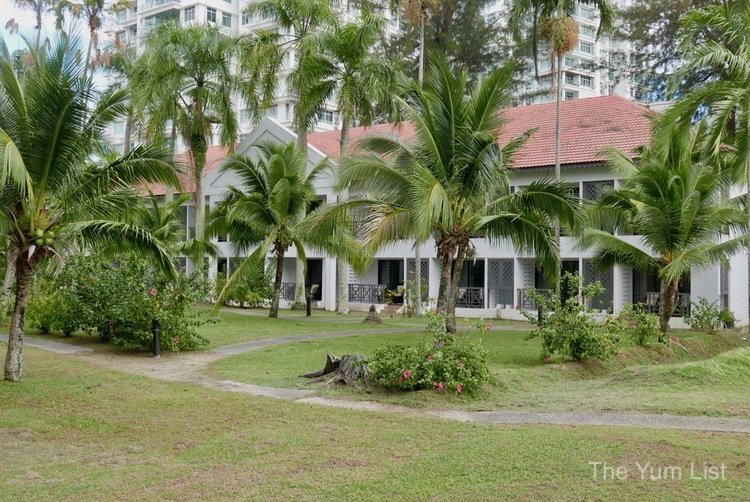 Rooms at Miri Marriott Resort & Spa
The standard room is 42sqm and various options are available including with or without balcony, ocean or garden views and even rooms with direct pool access. All offer standard five-star amenities and most come with a choice of king or two double beds.
The rooms are undergoing various stages of renovations and our chalet room (given a make-over about three years back), with patio gifting direct access to the garden, is perfect for a one-night stay. Bedding is comfortable and showers are high-pressured with instant hot water. I appreciate the make-up mirror, decently-sized hairdryer and the iron and ironing board being permanently in the room (there seems to be a trend to only provide this when called for in some hotels – a practice I'm not fond of). Also of note, is more than an adequate number of power outlets; multiple on both bedsides, on the walls, by the mirror, near the table. Again, this is another touch I'm grateful for.
The floor-to-ceiling glass sliding doors, that lead us outdoors to the garden, pool and sea beyond are another highlight. We enjoy a glass of wine on the verandah in the evenings and start the day with a hot cup of tea in the morning before we set off to Mulu.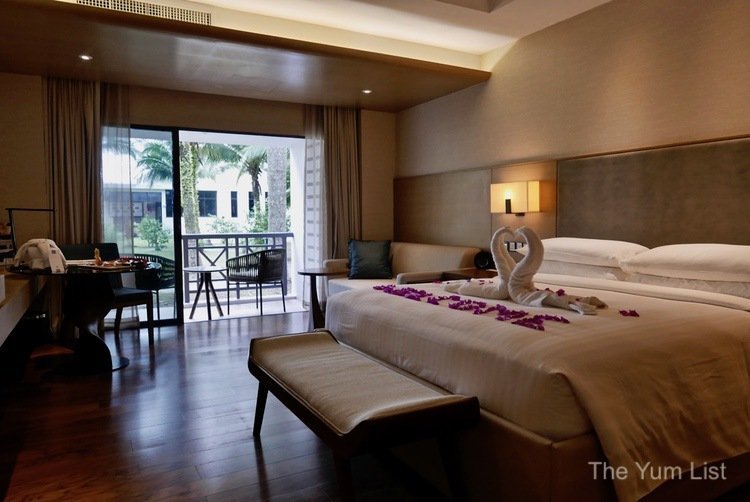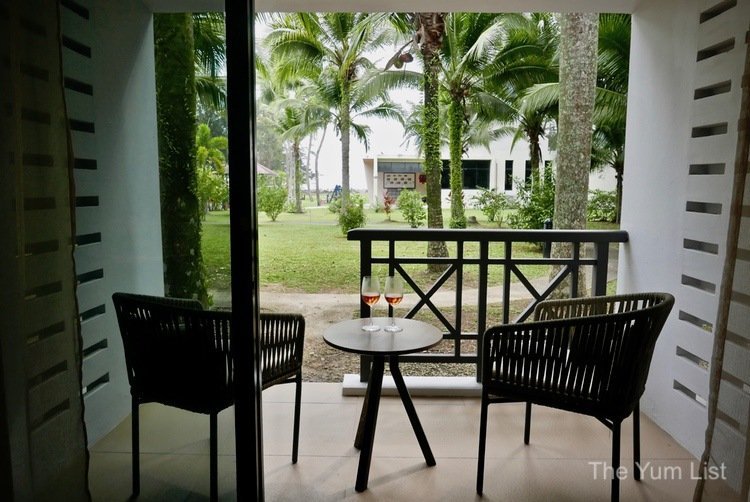 Dining
Our room includes breakfast at Zest, the hotel's all-day dining restaurant. Both local and international recipes are on the buffet with pancakes and noodles prepared at live cooking stations. We also satisfy our hunger pangs from a day of travel here in the evening. Check out what else is on the buffet here.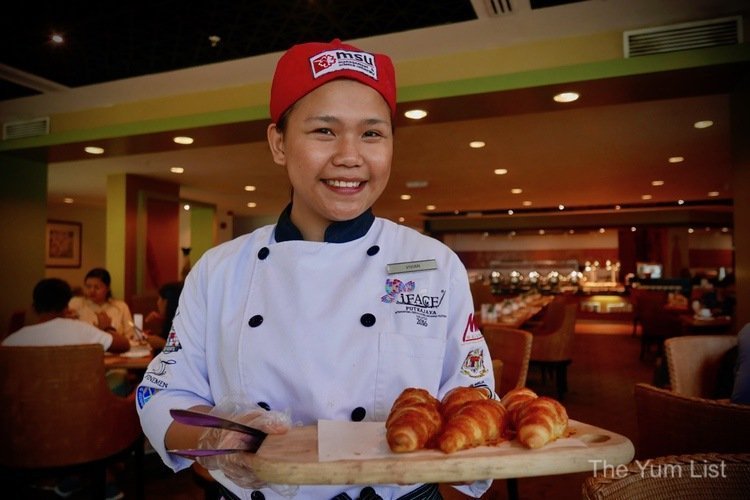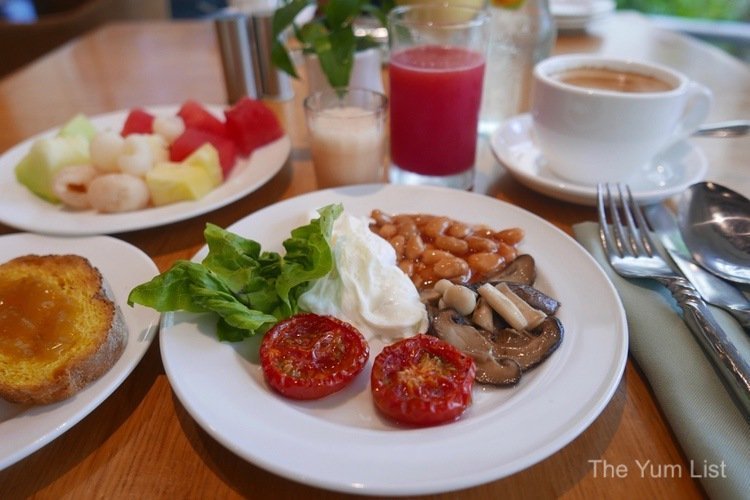 The Borneo Baking Company offers treats-to-go in the hotel lobby including bread, pastries and cakes. It's also the place to enjoy afternoon tea, which seems a popular option with residents of Miri. In the same area, Lush Bar offers views of the swimming pool, which reach out to the coastline and sunset. Beer or cocktails are your choices of sundowners.
For a more al fresco experience, Matahari Pool Terrace provides a swim-up bar and poolside meals and snacks. We love to celebrate the sunset with a cocktail and Marriott Miri Resort and Spa obliges with a reasonably-priced cocktail menu. We go for two classics, a Margarita and a Mojito (with a special request for dark rum rather than white). Most cocktails are RM30- 35 and Monday to Thursdays see a buy-one free-one deal between 3 and 6 pm on selected cocktails and wines by the glass.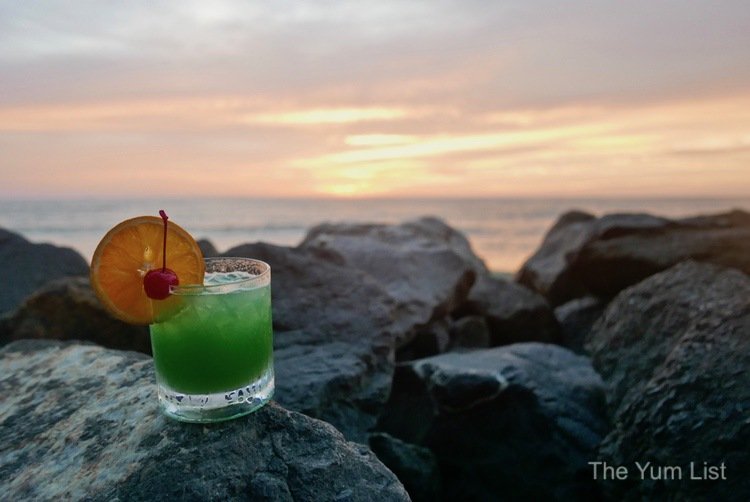 Miri Marriott Resort & Spa Facilities and Services
If staying more than a night, we would have enjoyed some time in Sarawak's largest free-form swimming pool! For sure hubby would have found a partner for a game of tennis but neither of us missed the chance for a massage in Mandara Spa. Booking a slot for mid-afternoon, just after we checked in, it was a pleasurable way to kick off our vacation. I also squeezed in a good workout at the fitness centre. Stocking a good range of cardio machines and free weights, it had all I needed to maintain my health regime during travel.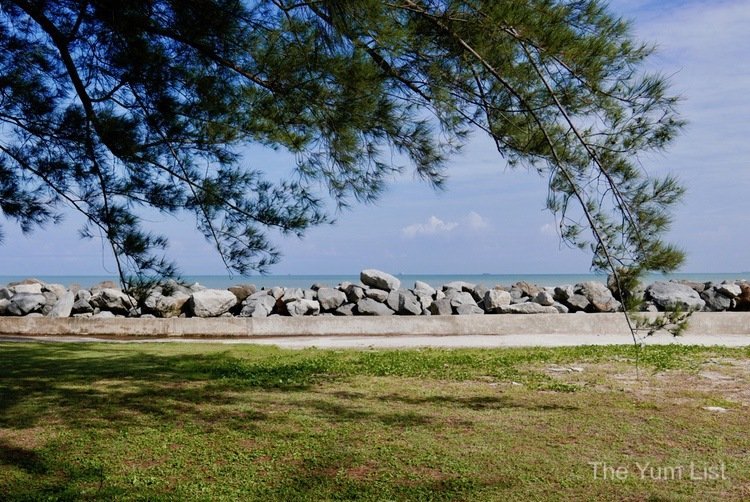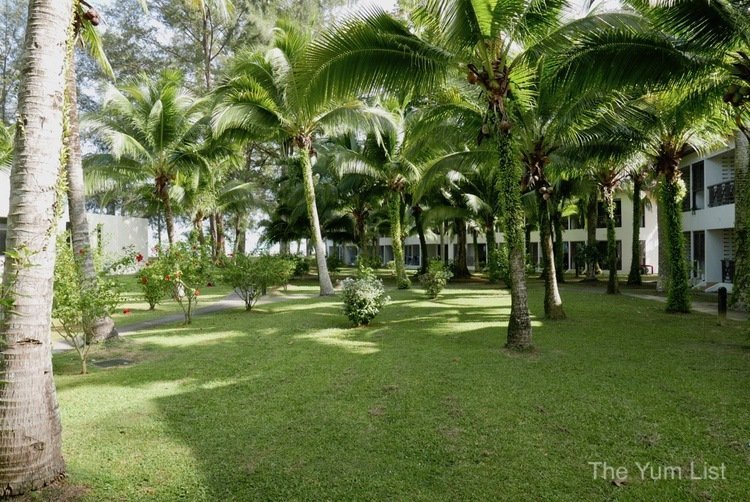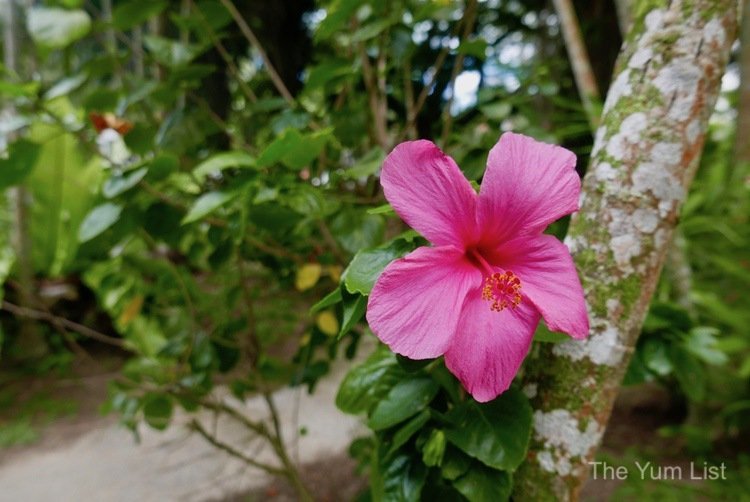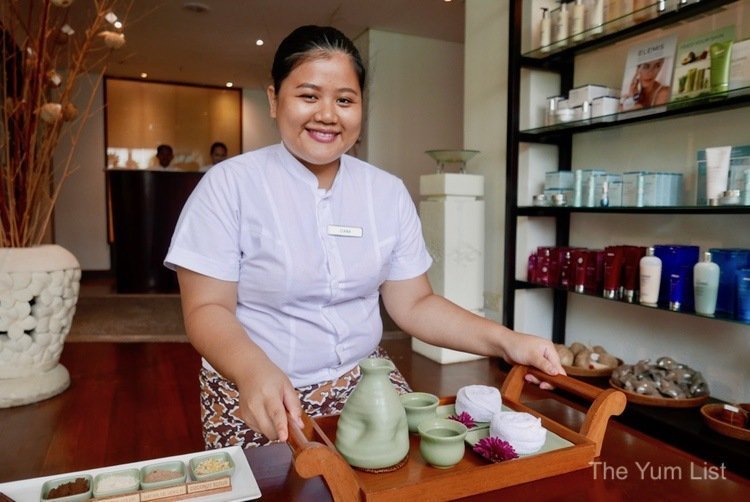 Miri Marriott Resort & Spa Review
Miri Marriott Resort & Spa is conveniently located as a stopover on the way to Mulu or for business travellers to Miri. The seaside location offers the serenity of the ocean and views of some spectacular sunsets. While the resort has plans for renovations commencing within the next couple of months, it does have the full facilities of a five-star resort and the staff, mostly local, are warm and welcoming.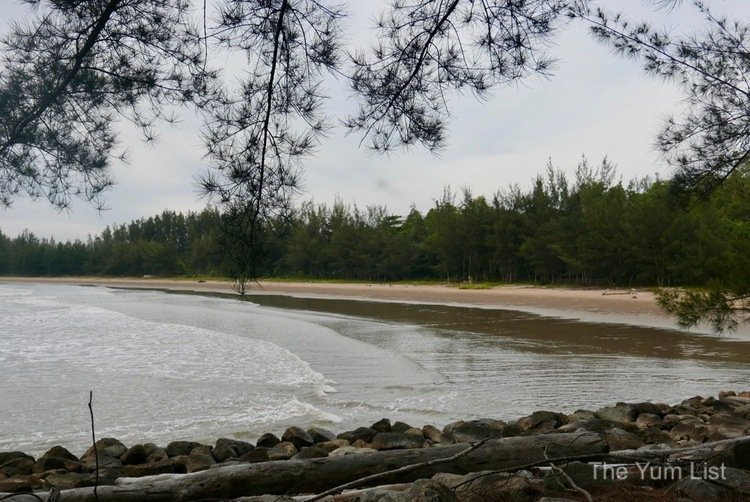 Reasons to visit Miri Marriott Resort & Spa: great location as a stopover to the Mulu caves or for business travel to Miri; largest free-form pool in Sarawak; serene sea views; spectacular sunsets.
Miri Marriott Resort & Spa
Jln Temenggong Oyong Lawai Jau,
Datuk Oyong Lawai, 98000 Miri, Sarawak
+6 085 421 121
www.facebook.com/MiriMarriott